How do I Open MBOX File in Thunderbird with Best Toolkit ?
Karen Chard
~ Modified: 25-03-2023 ~ Thunderbird ~ 5 Minutes Reading
Overview: Are you one of those who are looking for a solution to open MBOX file in Thunderbird? If yes, then read this article carefully. In this article, you will learn the complete process to open multiple MBOX files. So, stay with us to know more.
An MBOX file is an archived file format to store email & messages on a UNIX system. It contains email messages, which are stored in a concatenated formation combining each message after another, starting with From keyword. It is one of the best local formats to store mailbox data locally.
But after backup, there are many such problems when we need to open the MBOX file again. Today we have come to give information about a similar problem "How to open MBOX in Thunderbird?" There are multiple users who are seeking a way to open files without facing any issues or disruptions.
Open MBOX in Thunderbird Manually
It is possible for users to easily open files in Thunderbird and for that, you need to install a specific Addon. Apart from that, there is a specific limitation that allows you to open only a single file at once. Follow the steps mentioned below:
Run Thunderbird in your system.
Add ImportExportTools NG add-on.
Click on folder >> Right-click >> Import MBOX file.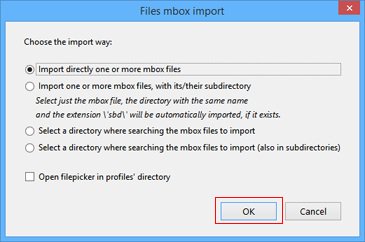 Import directly one or more MBOX files.
Browse the MBOX file from the system.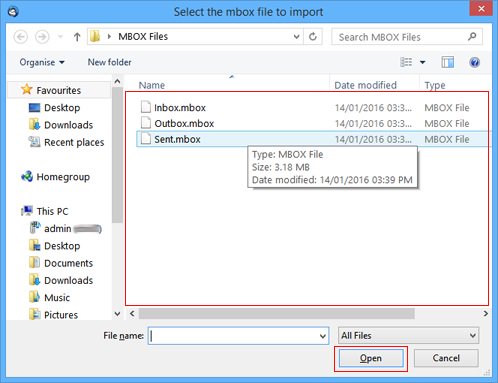 Hence, you can easily open the MBOX file in Thunderbird.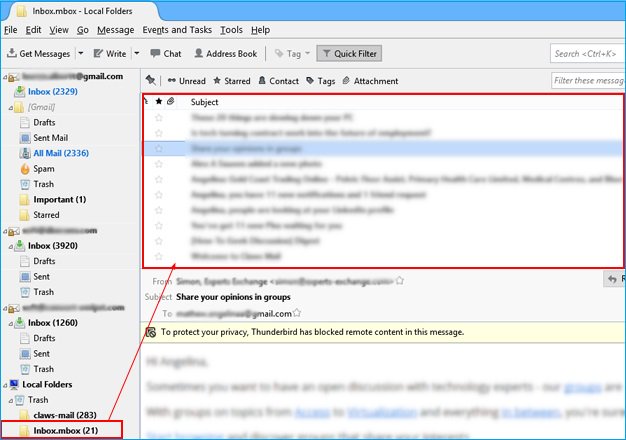 Automated Approach to Open MBOX File in Thunderbird
There are a large number of users who want to view MBOX Files into the Thunderbird mail client. It has a common file type used by a number of email clients to store emails & messages in MBOX file format. Here, we recommend you to use the Thunderbird Import Wizard to easily open files in your Thunderbird account.
Using the mentioned utility, it is possible for users to easily open single or even multiple files in Thunderbird with managing the entire hierarchy of all the files and folders. Apart from that, users can not only open files in Thunderbird but have the ability to open files in multiple other supported email clients.
Download from Here:
Note: The software comes with a test mode which allows you to open only the first few emails at a time. To open an unlimited number of emails, we recommend you to use the premium version.
How to Open MBOX Files in Thunderbird Email Client? – Complete Guide
Run the mentioned tool in your existing system. Upload MBOX files or folders directly from the system on the panel.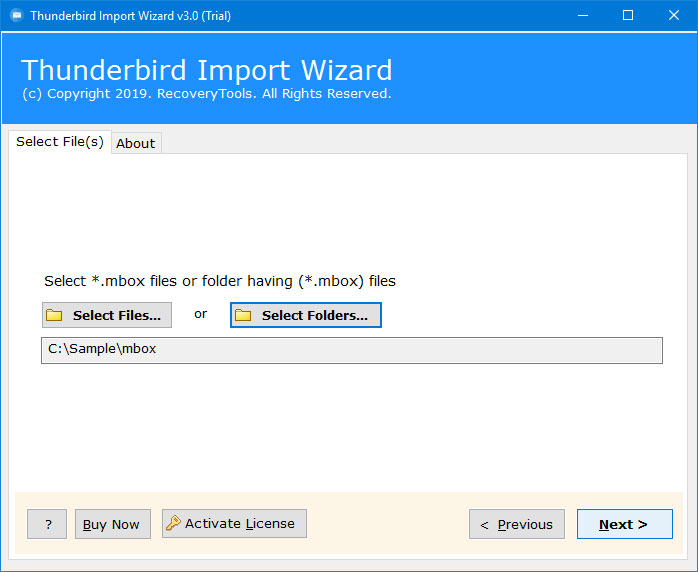 Choose all the Folders & Subfolders listed in the software panel to open into the Thunderbird account.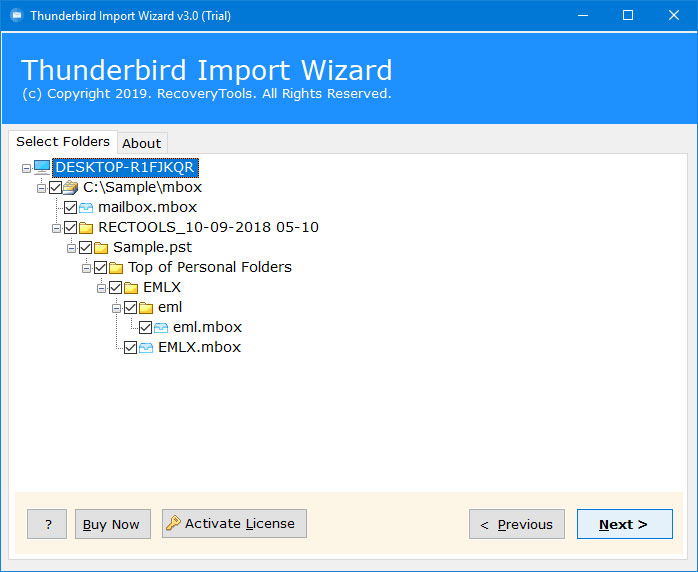 Setup option to open files in Thunderbird email clients. It will automatically detect the default Thunderbird Profile. However, also provides users the option to alter their destination location.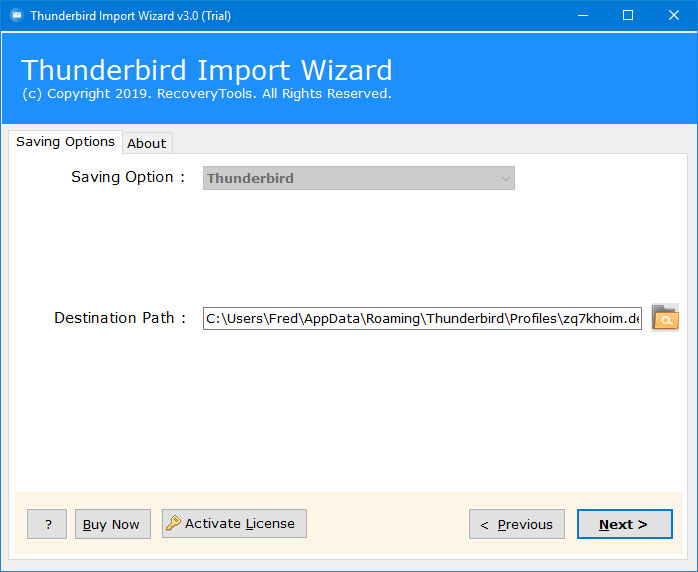 Click on the Next button to analyze the migration process in its panel & then click on the OK button to confirm & exit from here.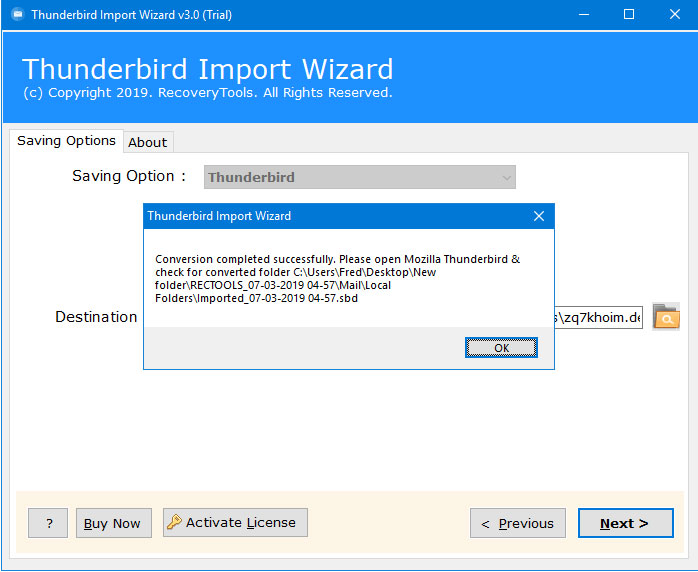 Access directly the resultant MBOX mailboxes at the required folder location. It will open automatically the destination folder or Thunderbird Profile Path.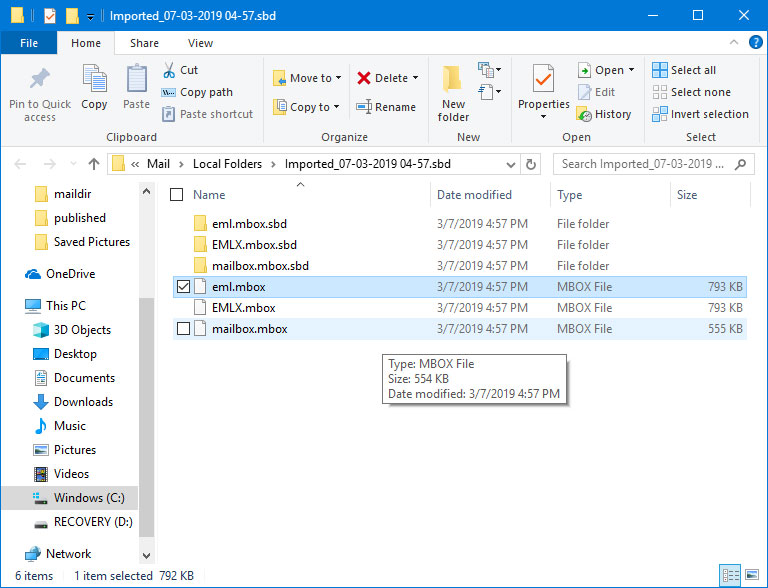 Learn How to Open MBOX Files to Thunderbird Email Client – Video Guide
Features of the Mentioned Software
Open Files into the Thunderbird email account by automatically detecting the default Thunderbird Profile location.
Serves dual ways to load source MBOX Files in software i.e. click on Select Folders or Select Files
It is mandatory & a necessary condition for the users to have the Thunderbird email client successfully installed on their PC.
This amazing utility supports opening all mailbox emails into Thunderbird along with inserted attachments of all types & formats.
The utility will preserve all the internal system folder structure & on-disk hierarchy while opening MBOX Files.
Also, the integrity of emails will remain intact while opening multiple files into the Thunderbird program as the software will protect all the formatting & Metadata information of resultant mailbox items.
The utility is compatible with all the latest versions of Microsoft Windows OS PCs like Windows 10, Windows 8.1, Windows 8, Windows 7, Windows XP, Windows Vista, etc. for both 32-bit & 64-bit OS editions.
Users can open only selective MBOX files or folders into Thunderbird email clients by choosing them specifically.
Also Read
Final Words:
There are a large number of users who are not still familiar with the MBOX file format & its relation with the Thunderbird email client. Hence, to deal with this issue, there are thousands of users who want to open MBOX files in the Thunderbird email client. They look for all the options & solutions available at present time to deal with them. One can either choose Addon– A free plugin from a third-party developer, which delivers users the option to load only a single MBOX file. While Professional utility will lead the users to open files into the Thunderbird email client in batch mode successfully. For more information, you can contact us via live chat or email process.