Learn Step By Step Guide For Office 365 to Office 365 Migration
Karen Chard
~ Modified: 29-06-2022 ~ How To , Office 365 ~ 5 Minutes Reading
Overview: Are you one of those users who are looking for an solution to do Office 365 to Office 365 Migration? If yes, then read this article completely. Here, we will explain the best possible solution which provides a direct method. So, read the complete article to know more.
A company is inclined to focus on its core business which generates revenue. Very few enterprises will have an extremely complex IT infrastructure to set up and maintain. Therefore, most small and medium enterprises are dependent on other products. They need a simple and easy-to-use platform where they can easily manage their communication system.
Migration to Office 365, Cloud platform is a difficult task as users are so much in worry about their data. There are many reasons why users want to move emails from one account to another. In this article, we are talking about the migration process. Because we used to get many questions related to this issue daily. One of them is explained below:
"Hi, we have three Office 365 Tenant mailboxes in different branches. We have found that we have many Office 365 mailboxes that use very little space. And there are many employees who request us every day to migrate some important emails from one Office 365 mailbox to another. That's why we are looking for a solution that provides Office 365 to Office 365 migration process. Does anyone know any solutions for the same?"
But before migrating the data from one Office 365 to another Office 365 platform, it is recommended for you to first understand the types of migration of Office 365, their pre-requisites, and the complete Office 365 Migration checklist – Pre-Migration & Post-Migration. Let us continue with the process of doing the migration.
A Professional Way – Office 365 to Office 365 Migration
RecoveryTools Office 365 Migration Tool is one of the best applications that provide a direct way to migrate emails from two and more Office 365 accounts easily. It is a highly recommended solution to migrate selected emails to another account directly. You can also download the solution on your Windows and Mac Computers.
Download the software from the below buttons:
Download for Windows Download for Mac
Note: You can test the trial edition of this application free of cost. Migrate some emails only to know the working process of this application. For more information, you need to purchase the software key.
Steps to Migrate Email From Office 365 to Office 365

Run the mentioned Migration Tool.
Enter the details of the first Office 365 account.
Choose the required email folders from the list.
Then, choose a destination as O365 and enter login details.
Click on the next to start the migration process.
Migrate Office 365 to Office 365 Step By Step
Launch and Install the given migration tool in your existing system and start the process.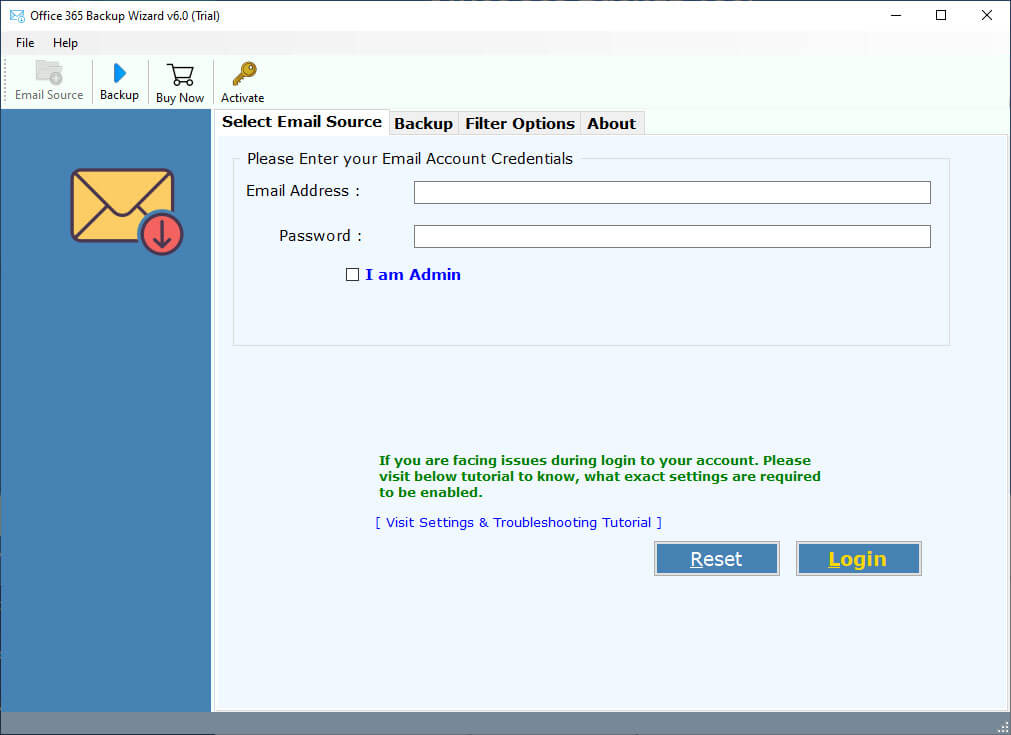 Now, enter your source Office 365 account credentials in the user interface.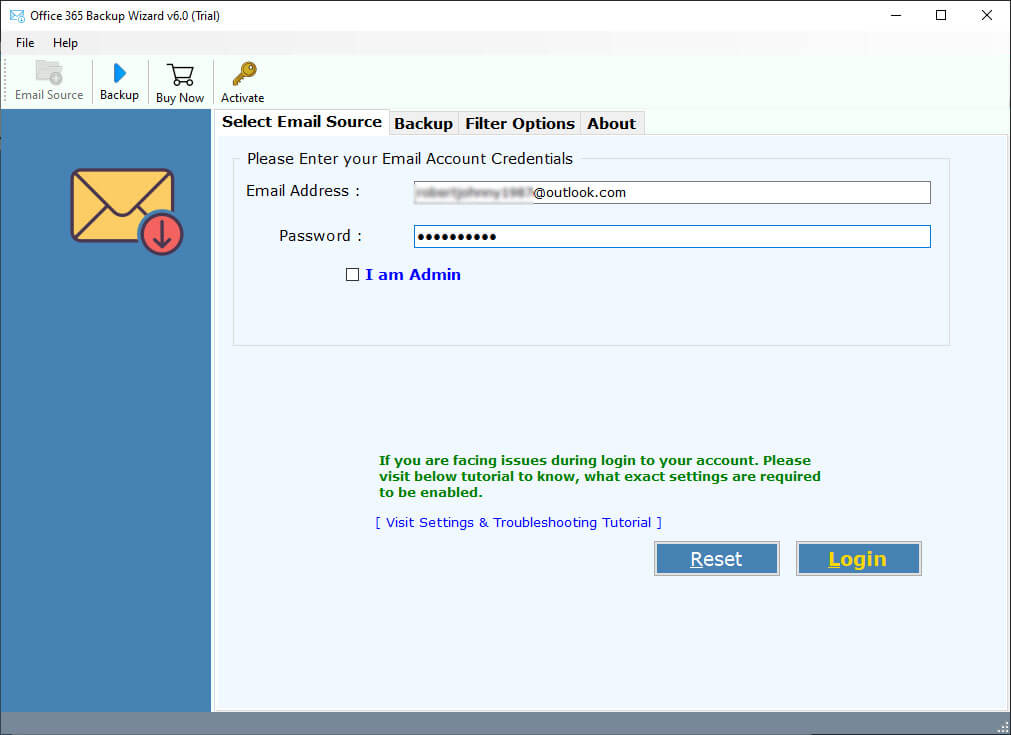 Select the required Office 365 email folders which you want to migrate into another Office 365 account.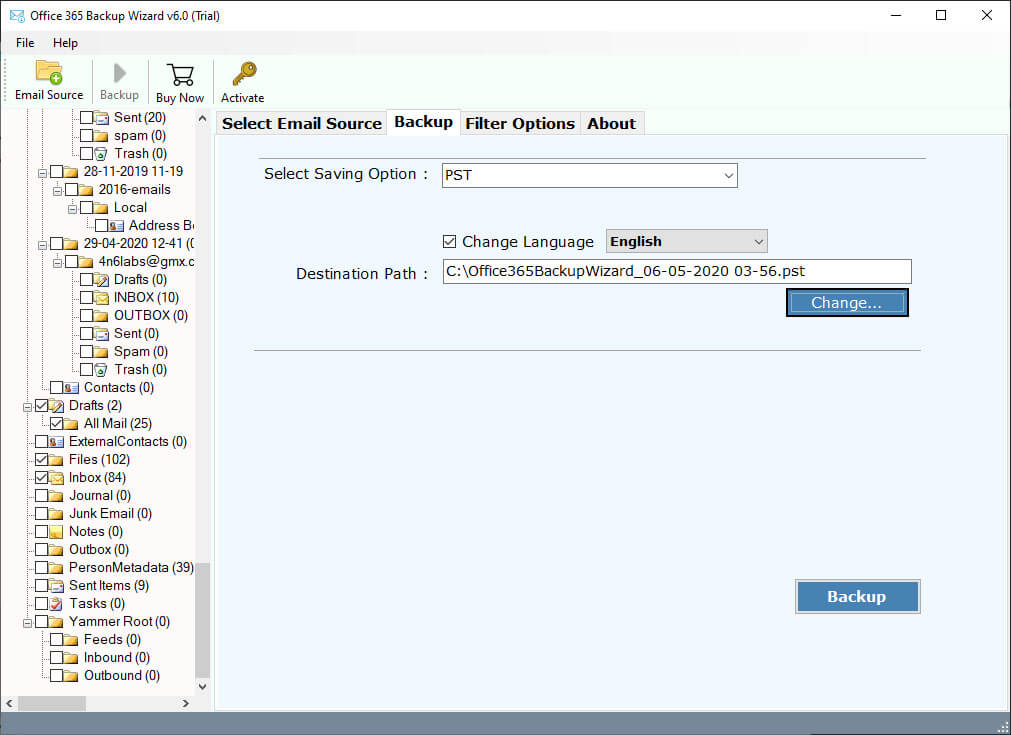 Now, choose the Office 365 option in the list of file-saving options.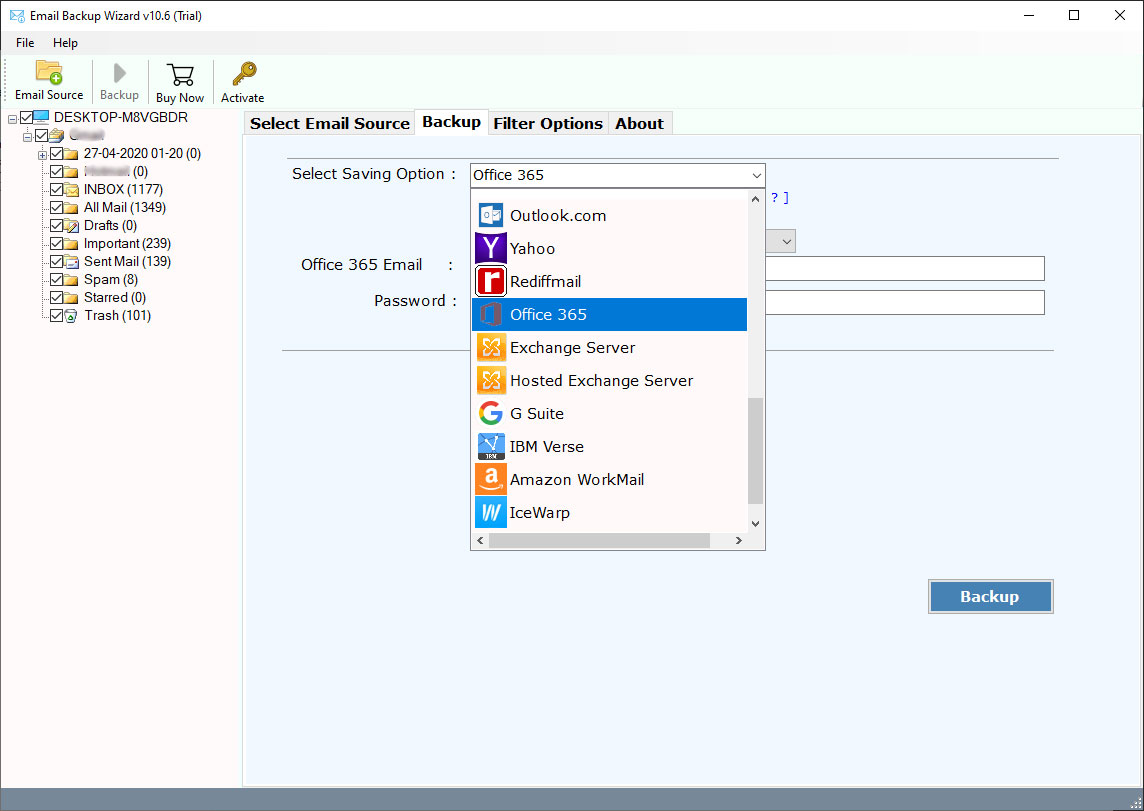 Enter your destination Office 365 account credentials in the user interface panel.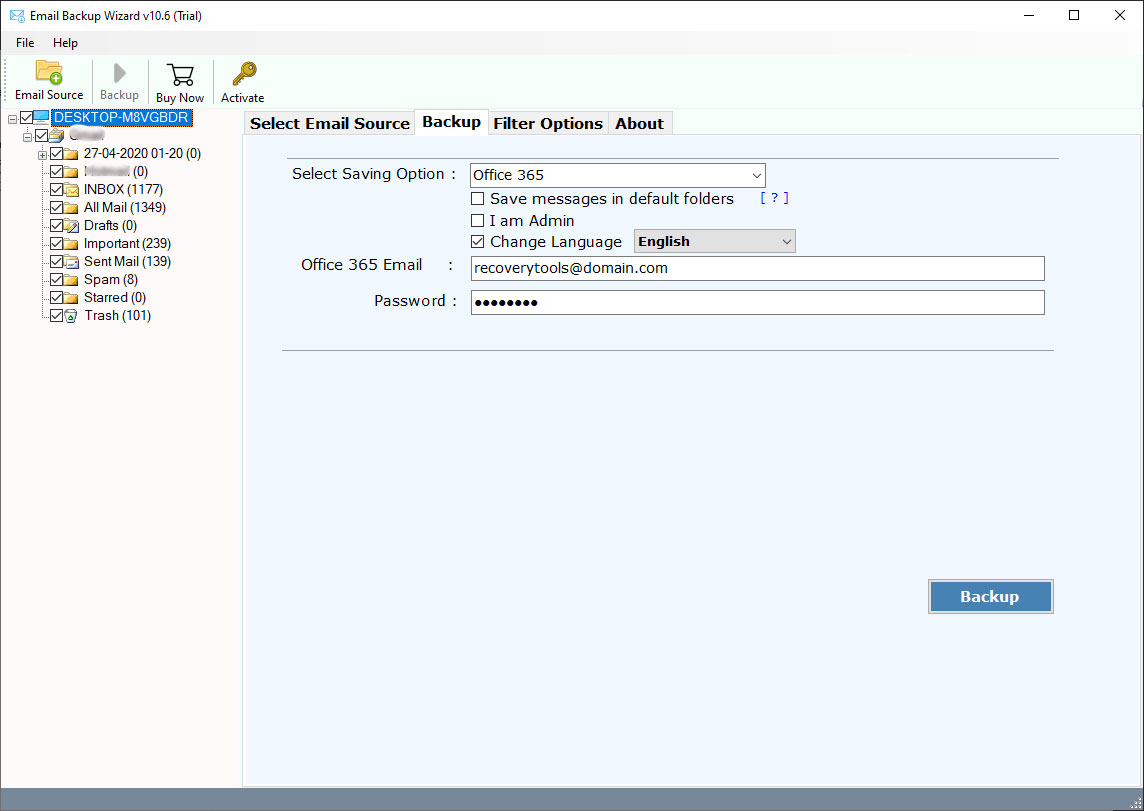 Also, you can choose the additional filter options for the selected Office 365 email migration process.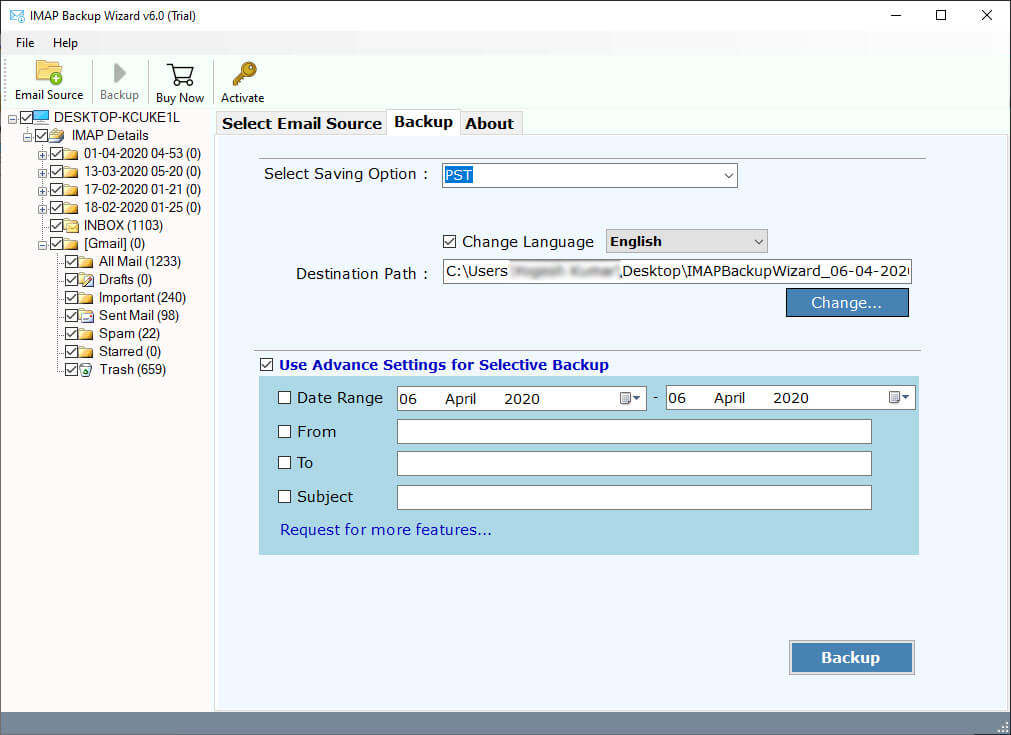 Finally, click on the next button to start the Migration process.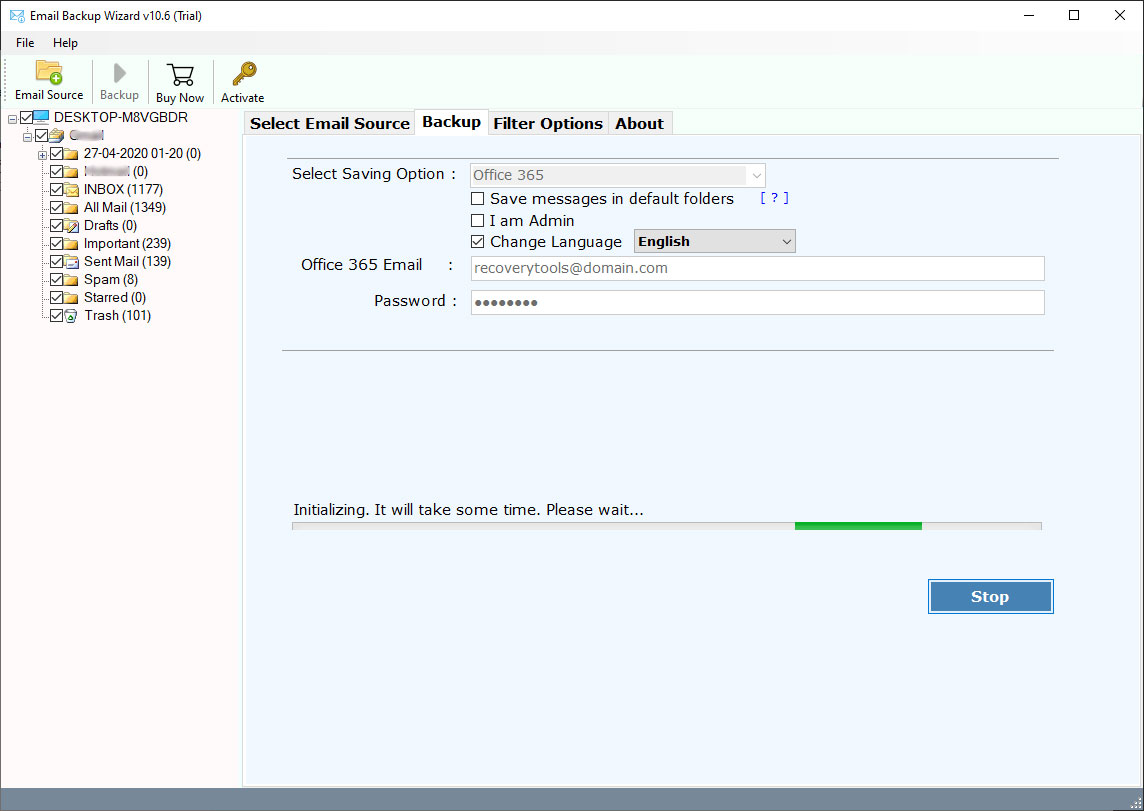 Office 365 to Office 365 Migration Tool – Features & Its Benefits
100% Secure Migration Solution Interface
The recommended solution is completely free of any type of risk. It comes up with a 100% secure interface that never stores user data in the software database. The interface also never saves user credentials in the software caches. It is a completely secure user interface for all types of users.
Complete Mailbox Migration 
This application is helpful for users who want to migrate mailbox data from one Office 365 account to another. The utility migrates all items of a mailbox with attachments to another Office 365 account.
Migrate Selected Emails with Filters
Also, it comes with multiple advanced filters which allow you to migrate emails selectively. One can easily use these filter options to migrate emails by subject, by email address, by date and time range, etc. Also, if you want another filter to manage your mailbox data, you can request more features from us.
Preserve Folder Hierarchy
This program will preserve the on-disk system folder hierarchy of the Office 365 mailbox during the process. Emails from a folder in Microsoft 365 will move to the same folder in another account without any changes.
Maintain Original Email Properties
Moreover, the utility will keep the accuracy of your data during the migration process. The software preserves all your original email components such as attachments, email addresses, email subjects, internet header properties, inline images, hyperlinks, etc.
Conclusion
After reading this article, you will learn the process of Office 365 to Office 365 Migration. Here, we use one of the best utilities developed by RecoveryTools team experts that helped us a lot in bringing out the migration instantly. It is so much more difficult task for users to do these types of migration as they need to take care of their entire organization data stored in their tenant accounts. Apart from that, we talk about this utility, then it has the ability to provide you with convenient results and will make your entire data safe and secure without having any limitations.