How to Migrate Zimbra to Windows Live Mail? Safe Method!
Karen Chard
~ Modified: 13-10-2022 ~ How To ~ 6 Minutes Reading
Overview: Are you looking for a solution to migrate Zimbra to Windows Live Mail? Do you have a lot of Zimbra TGZ files and do you want to move them to a well-known Email Client such as Windows Live Mail? If your answer is yes, then no need to go anywhere as we will discuss a perfect solution to solve this query.
Nowadays, migrating from one email client to another has become the latest trend in the means of business communication, storing your professional data including emails, contacts, and other with an updated email client. As per functionalities and operations, users are finding a way to migrate their entire data to a different platform. One of the trending topics that are high on peeking is to migrate Zimbra to Windows Live Mail. This is a challenging task and that's why we have come up with one of the easiest ways to migrate the emails with attachments and other data items.
There is no direct method as both the Zimbra and Windows Live Mail Email Client is far different from each other. And, Zimbra exports its data in the form of TGZ format and Windows Live Mail will carry out its data in EML format. The main reason users move to Windows Live Mail is because it is free, light-weight, and is an updated email client provided by Microsoft.
User Query
I had purchased a new laptop the last week that includes Windows Live Mail I am using Zimbra email for the last 3 years and all my important emails are present there. And, I want to import all my TGZ messages to Windows Live Mail.
Is there any solution present that can help me to migrate the database?
Technique to Migrate Zimbra emails to Windows Live Mail
Since no direct solution mentioned for this query is available on the Internet so our team has developed an advanced solution such as RecoveryTools Zimbra Migrator. The utility provides an easy-to-use interface and is effortless to manage. It can do the entire database migration without facing any kind of issues including with the emails, attachments, email components without having any difficulties.
All the solutions mentioned on the Internet need technical expertise to work upon but this is something different. And, users do not need any kind of technical guidance and even non-technical users can operate this easily and get the desired and 100% accurate results.
It also provides multiple Saving options to migrate Zimbra files such as Zimbra to PDF, Zimbra to PST, Zimbra to MSG, Zimbra to EML, Zimbra to MBOX, Zimbra to Apple Mail, Zimbra to Thunderbird, Zimbra to Office 365, Zimbra to Gmail, Zimbra to G Suite, Zimbra to Yahoo, Zimbra to Roundcube, and many others. Also, it has the ability to export Zimbra Contacts to vCard, and Zimbra Calendars to ICS.
So, without wasting much time, you can Download Zimbra to Windows Live Mail Migration Tool and run the process.
Steps to do Zimbra to Window Live Mail Migration:

Start the given utility in your system.
Upload the Zimbra files.
Select the needed data.
Choose "Windows Live Mail" from the list.
Get the resultant data.
How to Move Zimbra Database to Windows Live Mail Email Client?
Follow the steps mentioned below and you can easily migrate emails:
Run the given Migrator software in your existing system.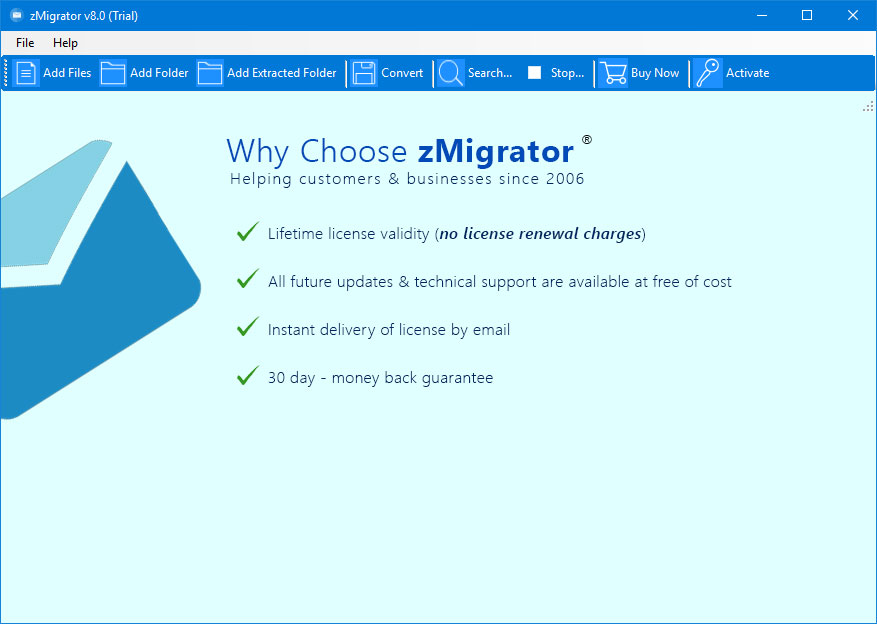 Upload the Zimbra TGZ files either by choosing files or folders directly from your system. You can add the files from the system, just navigate the path where it is been stored and click on Open to continue.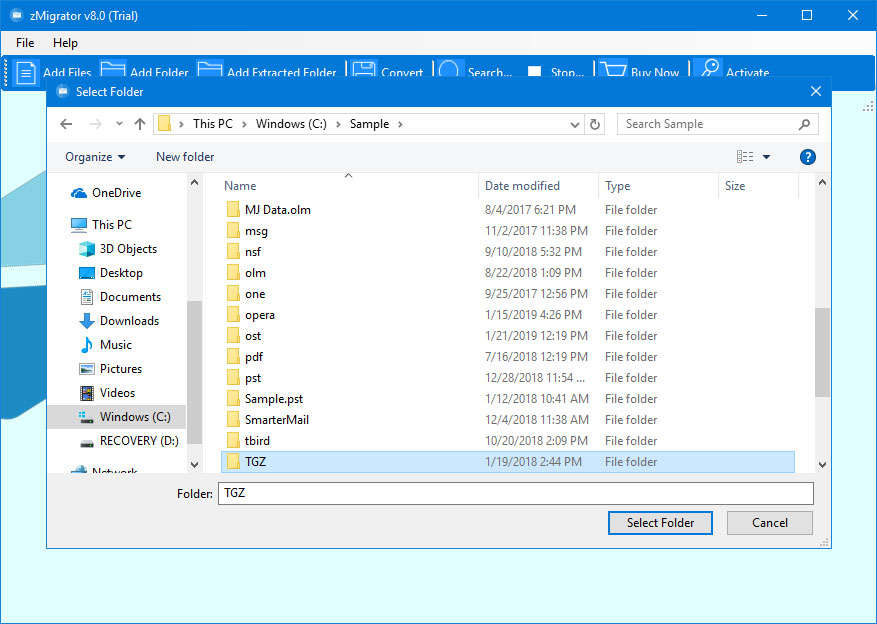 See the preview of all the Zimbra files and folders on the screen. Select the required number of mailbox items that you want to import or you can also choose the entire data.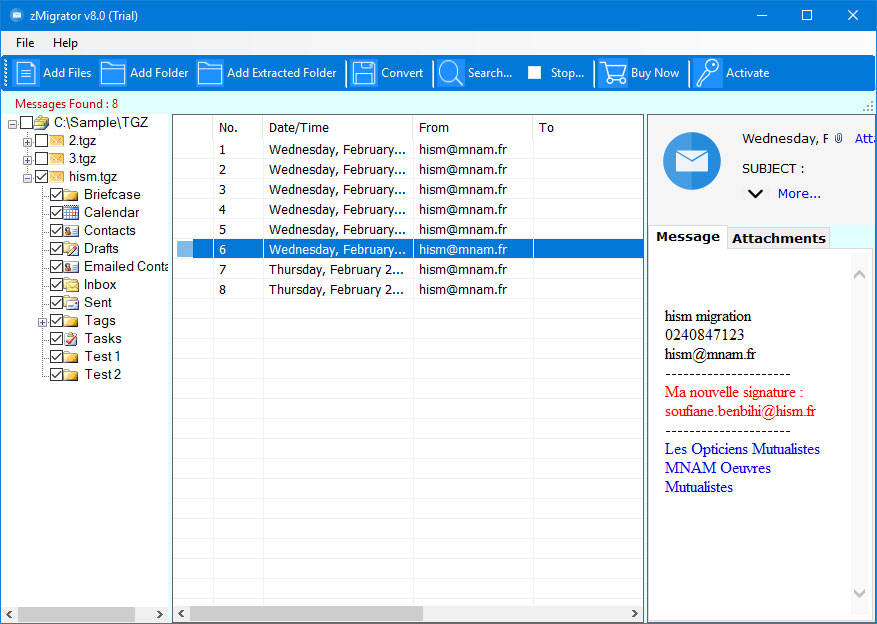 Select the Saving option as "Windows Live Mail" and also choose the preferred settings option from there. You can choose the file naming option from the lists that may include subject, from, time, day, and other intents.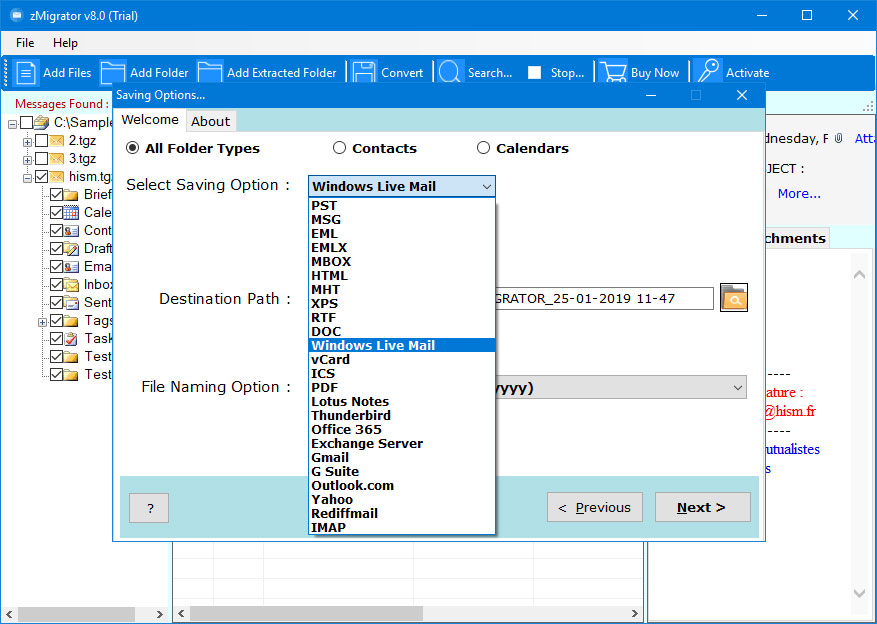 Enter the destination path where you want to store your data precisely. Otherwise, by default, it will save the resultant data in the desktop location.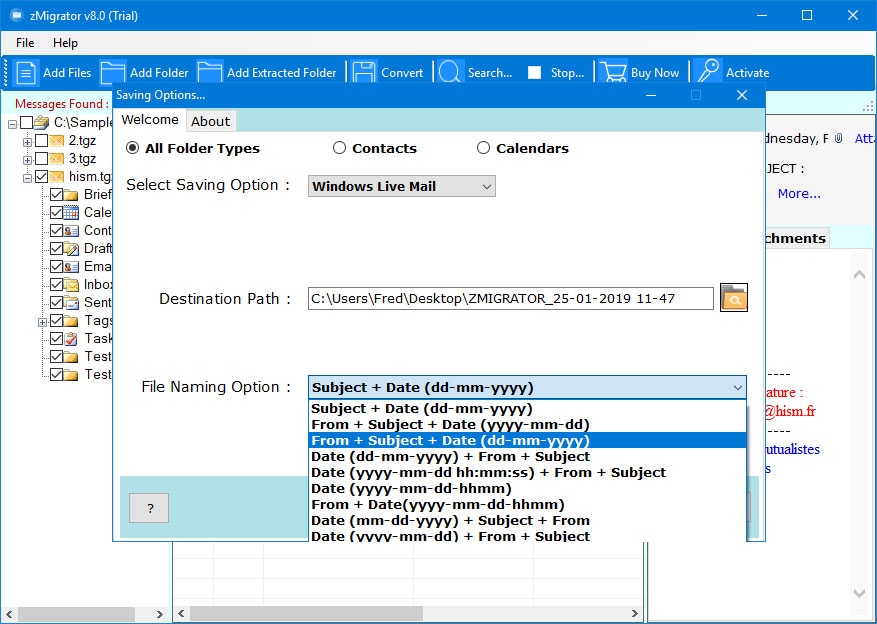 Then, click on Convert and the process will start automatically. Import all the data by choosing File >> Import Messages and selecting the Windows Live Mail option from the current menu.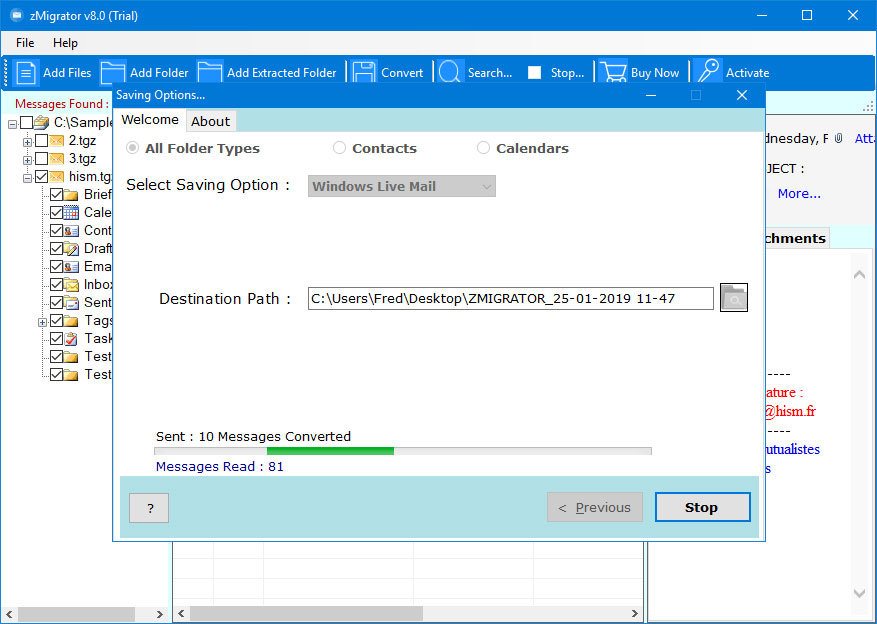 After that, see the resultant Zimbra to Windows Live Mail Conversion data on the screen. The utility will create a SavingLog report that includes all the important information of the entire migration.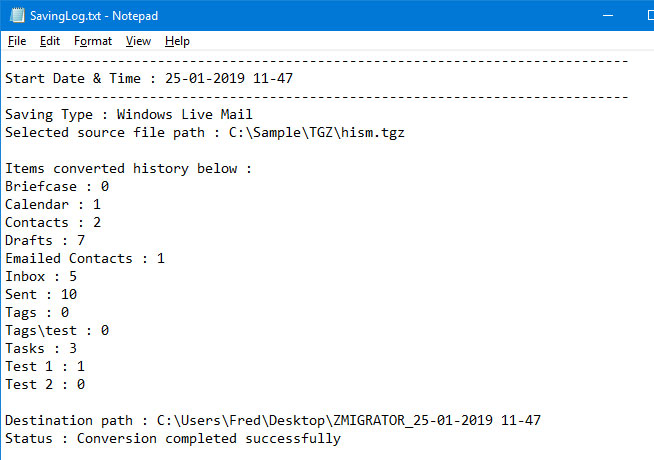 Leverage Points of Zimbra TGZ to Windows Live Mail Migration Tool:
The utility allows users to batch migrate emails in a single operation without any loss of data.
It can easily migrate contacts and calendars separately by using a special feature.
Easily move the data from all the versions of Zimbra. Also, supports TGZ files of the Zimbra Collaboration Server and Zimbra Web Clients
View Zimbra emails along with attachments and other meta properties.
Preserves the entire data with email meta elements and other content in the original structure.
Does not require the installation of a Zimbra Server and can easily take the files directly from the system.
Users can easily upload the Zimbra files in the software from different dual options either by choosing files or folders.
The software can easily work on all the previous as well as the latest versions of Windows OS and supports both 32-bit & 64-bit OS.
Provides an easy-to-use interface that can be easily operated by all the users whether they are from a technical or non-technical background.
Maintains the hierarchy of all the files and folders while uploading files on the software panel and manages all the folders like Inbox, Drafts, Sent Items, Deleted Items, Etc.
Final Wrap-Up:
Therefore, we had given our 100% to provide you with the best solution to migrate Zimbra emails to Windows Live Mail. The utility mentioned above is perfect and easy-to-use and gives you results with accuracy. The query asked by the users is difficult to solve but the software makes the task simple for users and solved the queries in just a few minutes. Anytime, if you face any kind of issue, you can connect with our technical team experts.