A Guide on How to Migrate Zimbra to Google Apps / G Suite
We understand the fact that a process to migrate Zimbra to Google Apps is not at all an easy task. It becomes complicated when an individual is not known about a suitable solution for Zimbra to Google Apps migration. Therefore, today we came live with this post to aware of an effective solution to import Zimbra TGZ to G Apps.
"My company was working with Zimbra desktop application since last 2.5 years. After hearing a lot about Google Apps, my boss decided to transfer all data from Zimbra to Google Apps & use for our business communications. However, it is not so easy to perform because lots of things need to be considered like – data integrity, budget, emails security, etc. Now here comes the most difficult situation where I don't have even a basic idea to perform migrate Zimbra to Google Apps. I am posting my problem on my social media page with lots of hope for getting a suitable suggestion. Please help me out! You can inbox me or put a comment below!"
This particular solution calls for the installation of a program named as  Zimbra Migrator. It is an all-in-one platform where enterprises can effortlessly transfer emails from Zimbra to Google Suite. Firstly, we are going to explain how to perform the migration in a hassle freeway. After that, we'll describe the reason behind the Zimbra to Google Apps migration.

Migrate Zimbra to Google Apps : Stepwise
Following steps will assist you to import Zimbra TGZ to G Apps without causing any harm to data integrity:
1. Download and install the setup file of zMigrator program on your PC. Once done with the successful installation procedure, launch the application.
Stage 1: Upload Zimbra TGZ File
2. Click on Add Files / Add Folders option to browse a TGZ file or a folder that has multiple TGZ files within it respectively.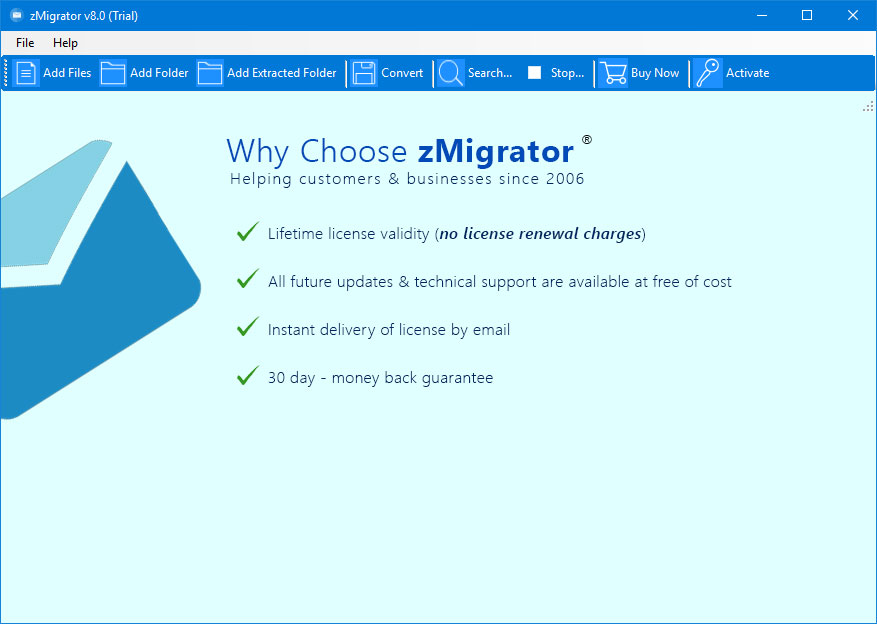 3. Locate the path where source TGZ file(s) is saved, select it, and click on Select Folder option.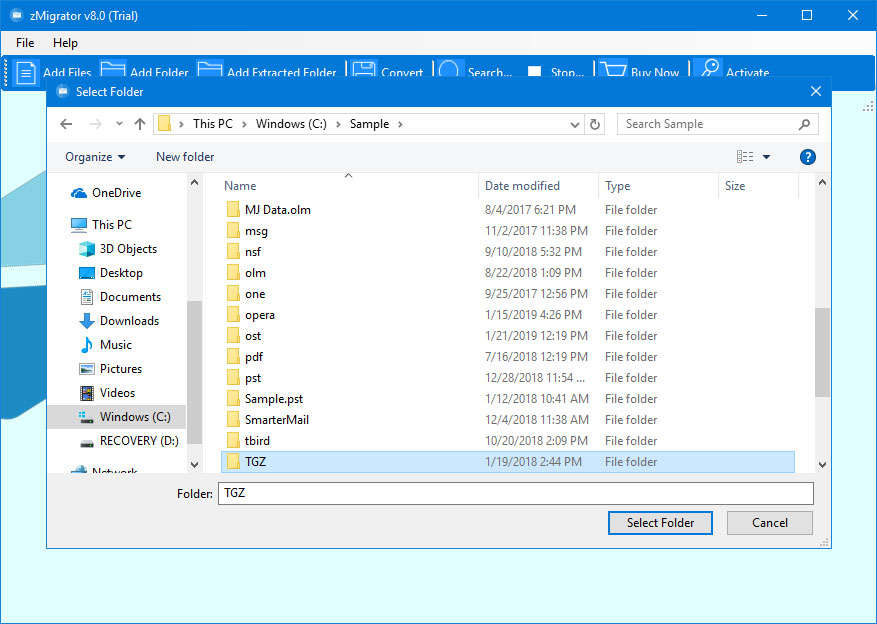 4. The application begins fetching TGZ emails with or without attachments. If present, contacts and calendar information will also be fetched by the software. After a while, all extracted TGZ data gets loaded on preview panel of the product's screen. You can analyze Zimbra information, before proceeding further with the process to migrate Zimbra to Google Apps.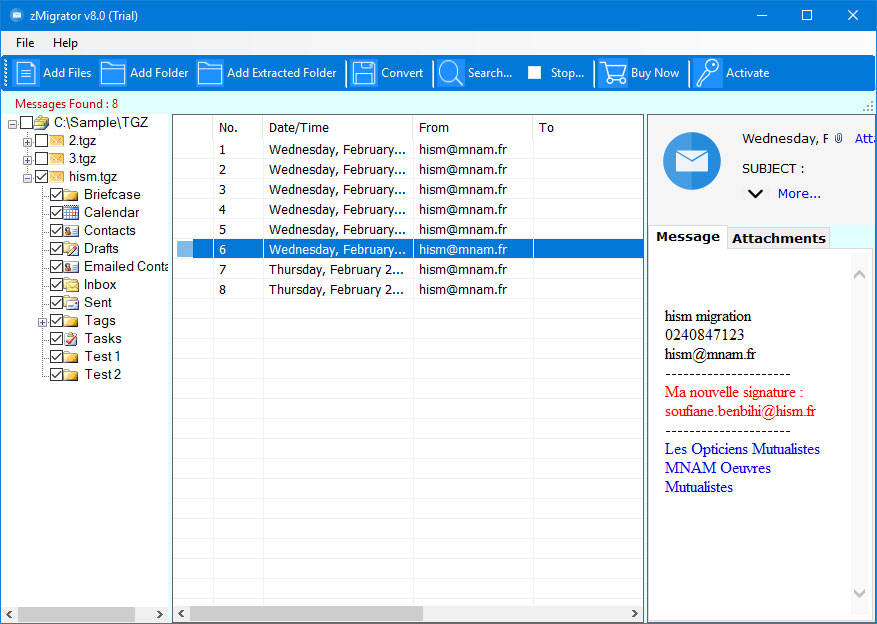 5. Click on Convert button to begin the second phase of Zimbra to Google Apps migration.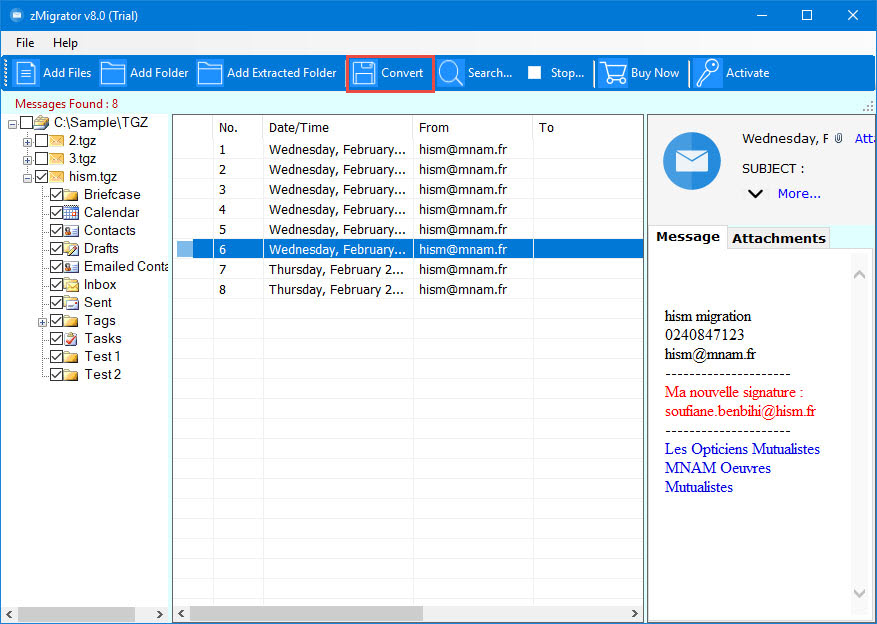 6. Explore the menu of 'Select Saving Option' and select G Suite option from the displayed list.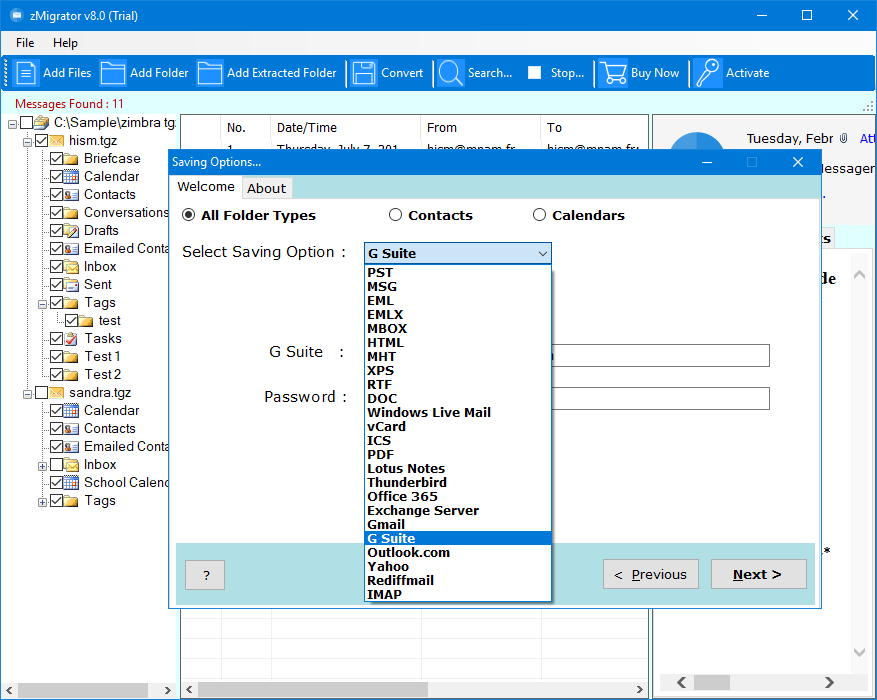 7. Enter email id and password of your Google Apps account. Make sure that IMAP settings are enabled in the target G Apps tenant. Also, less secure apps access should be allowed in the destination platform.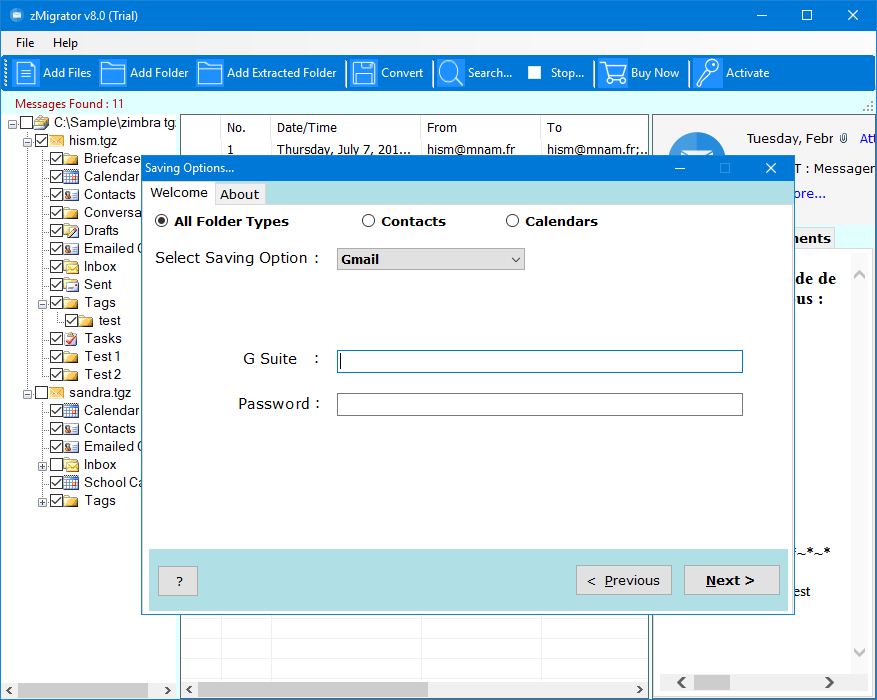 8. Click on Next button to initiate the procedure of importing Zimbra TGZ to G Apps.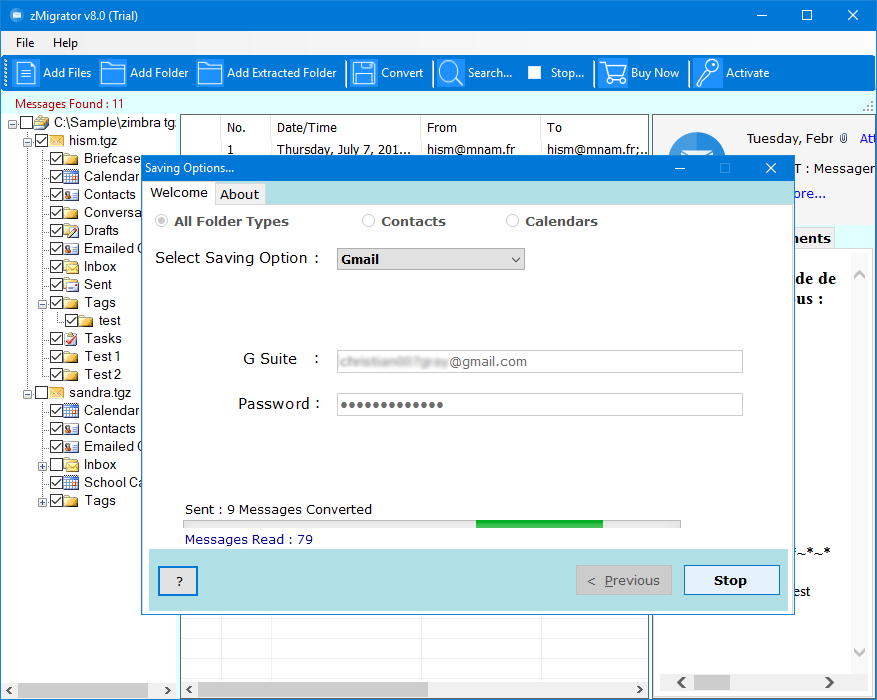 9. The software provides the live view of the migration procedure. You can observe it and once the procedure gets completed, a successful migration statement appears. Click on OK and now finally, you can analyze all TGZ emails in the target Google Apps account.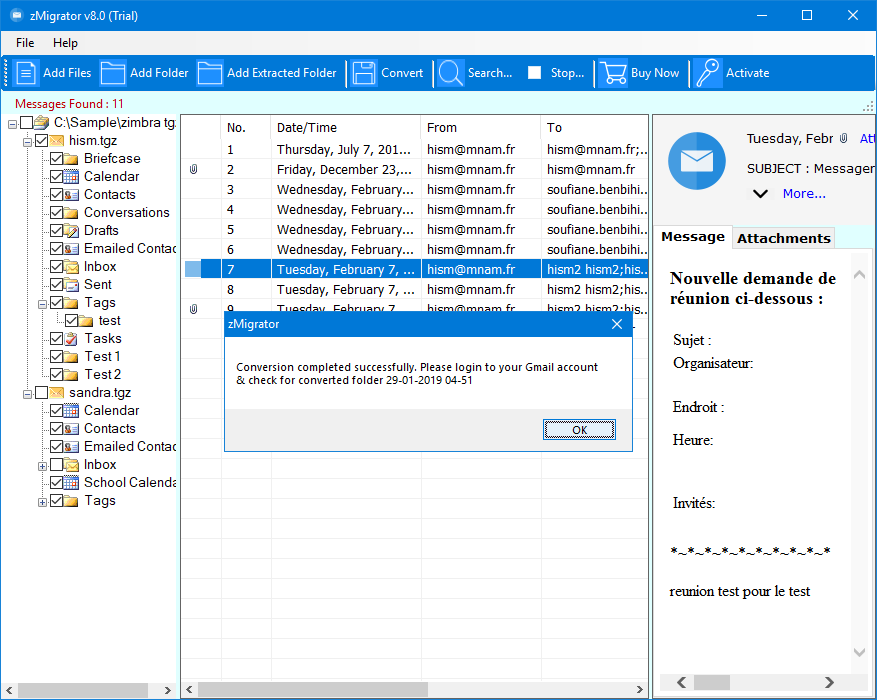 See, how simple it was to transfer emails from zimbra to Google Suite! In few simple clicks, the entire procedure took place in a very smooth manner. This solution makes it so simple for organizations to upload messages of Zimbra TGZ files to the G Apps online platform. Also, it supports uploading of emails from multiple TGZ files at a time.
What Calls For Zimbra to Google Apps Migration ?
There are number of reasons due to which users migrate Zimbra to Google Apps. The G Apps platform comprises of several advantages in it that convinces enterprises to use it instead of Zimbra. Apart from email service, contacts, and calendars, Google Apps benefits users with services like project creation, retrieval of location's information, establish connection with colleagues via Hangout, etc.
No one can avoid the fact that Google Apps is more reliable and flexible to use in comparison to the Zimbra mail service. Following listed are some beneficial facilities provided by G Apps to its customers :
Online Apps – Applications like Docs, Sheets, Forms, etc., enable organizations to create projects online. Also, it provides a sharing feature that allows team leaders to collaborate with colleagues easily.
Data Retrieval – Services to extract data from any geographical location and at instance of time is provided to G Apps' clients. This can be performed through the Google cloud search application.
Google Apps is much more than mailing services. And this is the point of attraction, which convinces Zimbra users to switch to Google Apps platform.
That's All From Our Side
The decision to migrate Zimbra to Google Apps comes with lots of challenges in it. It is important to be known with a foolproof method to import Zimbra TGZ to G Apps. We hope that today's post proves helpful for you. Also, if you have some doubts, you can analyze the solution for free. This can be done by opting for zMigrator trial version. It is a free of cost utility that allows customers to test solution's efficiency and performance for Zimbra to Google Apps migration.