How to Copy Emails from One Gmail Account to Another with Attachments ? –  Complete User Guide
Karen Chard
~ Modified: 11-05-2020 ~ Copy Data ~ 5 Minutes Reading
Summary –Do you have a new Gmail account to transfer old emails? Are you looking for a quick way to copy emails from one Gmail account to another? If yes, you have reached the best place. It is quite simple and easy to do. After reading this complete guide, you will get the best understanding to copy Gmail folder to other Gmail account with all the properties. So, let's dive in.
Gmail is a popular email platform for sharing emails and other information. The large population and companies rely on the Gmail email service for better communication. Gmail is a Google product and also known as Google Mail. It's been in use for more than a decade. Users love its simplified interface and advanced security functionality. This is the reason why many prefer to have multiple accounts only on Gmail. But unlike other email applications, Gmail also has limitations.
Many people choose to switch from one Gmail account to another due to limited storage. Also, many want to separate personal and professional emails with respective information. Read a user query to get a clear picture of the scenario.
Situation – "I'm planning to differentiate my Gmail emails as personal and professional. So, I plan to switch my emails between Gmail accounts. Is there any way to copy selective Gmail emails from one Gmail account to another? Explain a safe method to backup Gmail to other Gmail account."

–Christopher Wales 
Perfect Solution – Users can easily copy emails from one Gmail account to another using the RecoveryTools Email Backup Wizard. It is an excellent application for transferring Gmail folder to a personal Gmail account with properties. Try this user-friendly solution for free by following the quick steps.


Now, after a discussion about the topic, it's time to reveal the simplest method of copying Gmail mailbox from one account to another with attachments. Therefore, follow the step-by-step guide.
Steps to Copy Emails from One Gmail Account to Another with Images and Instructions 
Please Note – The software follows the privacy policy and doesn't store any of your personal information. It is completely reliable to use and easy-to-work. So, let's understand the working.
Step-1: Download and run the software on a Windows computer. Select Gmail option from email sources.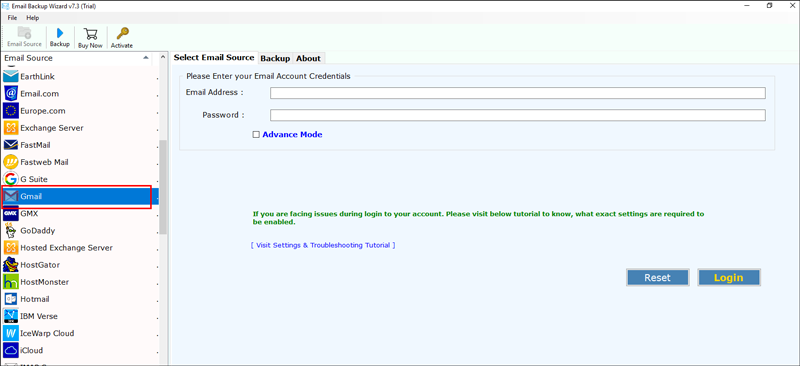 Step 2: Open the Gmail transfer tool and fill in your Gmail account credentials – Username and password to transfer emails, folders or mailboxes with attachments.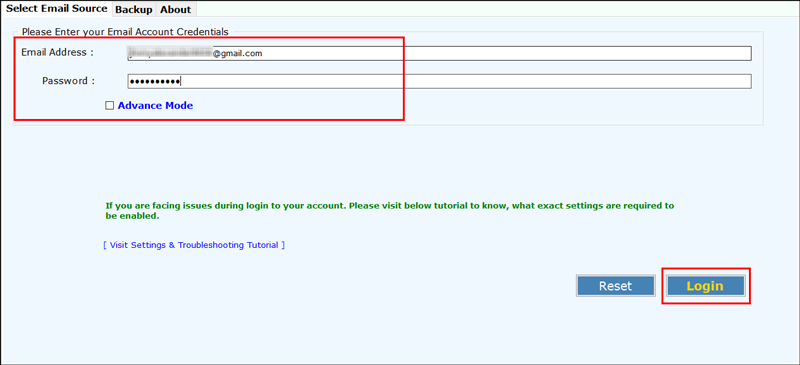 Step-3: Now, choose the Gmail folder listed in the software panel to continue the activity.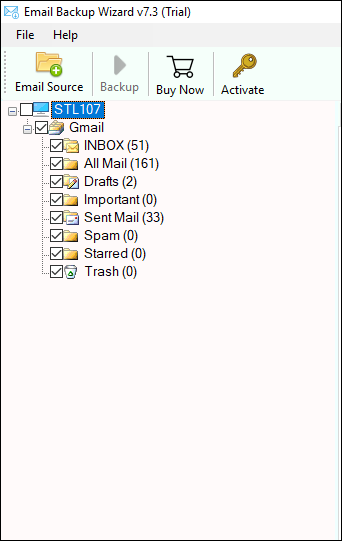 Step 4: It's time for Gmail as a save type.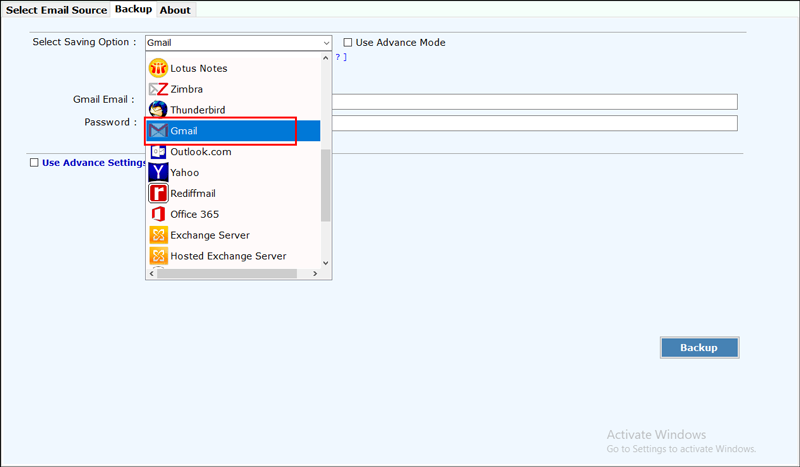 Step 5: Fill in the credentials to copy emails from one Gmail account to another.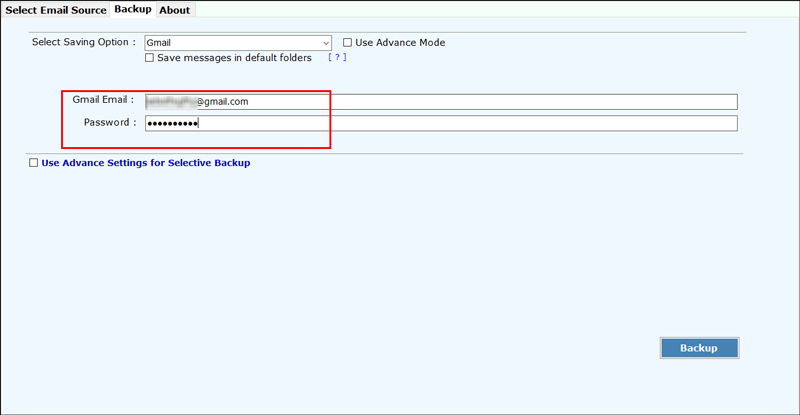 Step-6: Watch the live conversion of emails from Gmail to another by pressing the Backup button. Finally, login your Gmail account to check the final results and enjoy the day.
How to Use the solution to Copy Gmail Emails to Another Gmail Account?
The software is an efficient solution that offers a demo version to try the solution for free. It allows you to copy the top 25 emails from the Gmail account to a personal Gmail account with attachments. Also, it has a simple and interactive interface which makes the complete process extremely simple for users. After complete satisfaction, switch from the free edition to the licensed edition of the software and transfer unlimited Gmail email to other Gmail account.
Frequently Asked Questions about this Topic 
Can I transfer mass emails from not working Gmail account to another Gmail account? 

Ans – Yes, using the mentioned software and following the step properly you can copy mass emails from one Gmail account to another.

When I copy my data from one Gmail account to another, will my data be removed from the first account?

Ans – No, using the software only your emails get copied from one Gmail account to another and none of the data gets removed.

What is the loss is using the manual solution available for the process?

Ans – Copying one email from one Gmail account to another can be a complex and time-consuming process if you choose a manual solution. So, better you go with the automatic solution mentioned in this guide.
Read the Prime Features of Gmail Transfer Tool
Copy Bulk Gmail emails to another account – The application software is efficient to perform bulk conversion of Gmail emails in another account. In this way, the users can duplicate hundreds of Google emails to a personal Gmail account.
 Great email management – This software maintains all the properties of the email during the Gmail to Gmail transfer process. Not only this, but emails are also copied from one Gmail account to another with associated attachments.
Maintains Folder Hierarchy – This is one of the biggest concerns of users when performing processes such as copy emails from one Gmail account to another. This tool is the best for maintaining the hierarchical structure of a Gmail folder and gives exact results.
Gives 100% data integrity – – This software is capable to preserves the integrity of the data of the complete data. It secures the components of the email such as sender/receiver details, images, hyperlinks, subject, time, attachments, etc.
Windows OS Compatibility – Users can launch this software on any Windows machine. It is compatible with Windows 10, 8.1, 8, 7, Windows XP, Windows Vista, Windows Server 2019, Windows Server 2016, etc.
The Closing Thoughts 
We have provided you with a brief analysis of how to copy emails from one Gmail to another with attachments. We shared the best practice for carrying out the process. Also, detailed on an expert solution. We guarantee that the complete process is transparent and safe. In the end, you will have a satisfied smile on your face. Now go and try the solution now. If you have any questions, talk to our technical experts available 24 * 7.