How to Export Lotus Notes to Thunderbird? Complete Guide!
In this article, we will completely define how can a user export Lotus Notes to Thunderbird. There are lots of users on the Internet who are using Lotus Notes for their communication purpose but thinking to switch to a particular Desktop Email Client such as Thunderbird that imposes proper functionality and more security features.
Lotus Notes also known as IBM Notes, is a popular email client and is a client-server platform that works for communication and stores emails, calendars, contacts, etc., and exports the mailbox items in the NSF file format.
Mozilla Thunderbird is one of the well-known desktop Email Client Applications that is open-source and is a personal information system manager. It can be easily accessed on Windows, Linux, and Mac Operating systems and stores the emails in the MBOX storage file format.
So, let's move further and understand the solution to convert Lotus Notes NSF to Thunderbird account without any interruption. Before that, let us discuss.
Table of Contents:
Why do Users Export Lotus Notes to Thunderbird?
It is a freeware that provides multiple advanced and other extra-security features.
Web-Based and can easily configure multiple email accounts and is capable of sending and receiving email messages.
Ability to work for both personal as well as professional use and store data such as emails, contacts, calendars, and other information in a well-organized manner.
Convert Lotus Notes NSF to Thunderbird Manually
In the manual solution, the user performs 2 simple steps. One to export the data from Lotus Notes to EML and then, import the resultant EML to Thunderbird.
Step1. Export Lotus Notes Mailbox
Open Lotus Notes Email Client.
Click on the File menu and select Save As.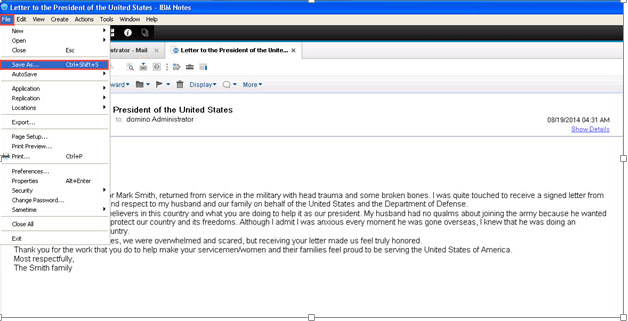 Save the data in the EML format.
Go to File Menu and click on Preferences.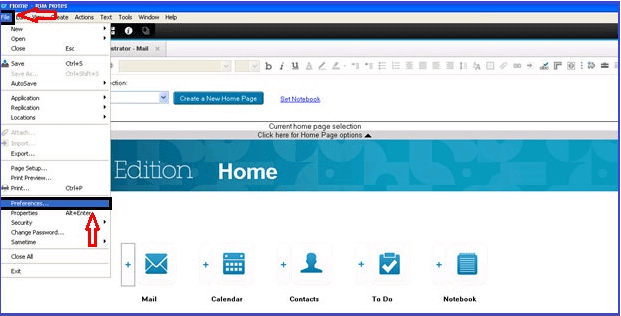 Then, choose "Basic Notes Client Configuration".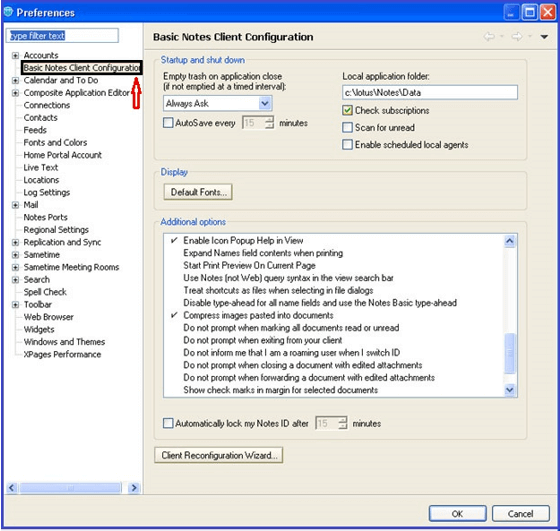 Select "Drag and drop save as EML file".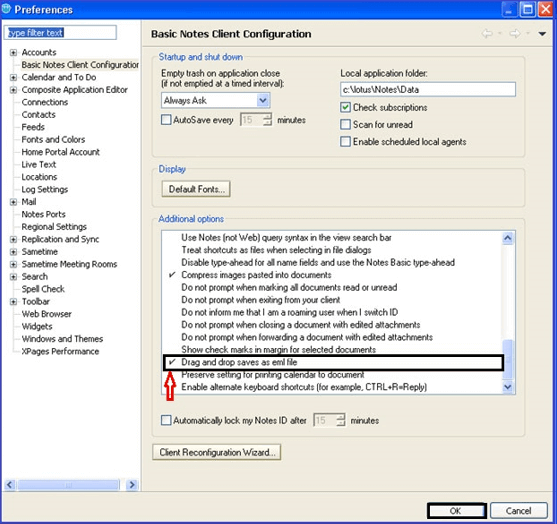 Hence, you will get the resultant files in the destination path.
Step2. Import Resultant Files to Thunderbird
Open Mozilla Thunderbird Application.
Add "ImportExportTools NG" add-on.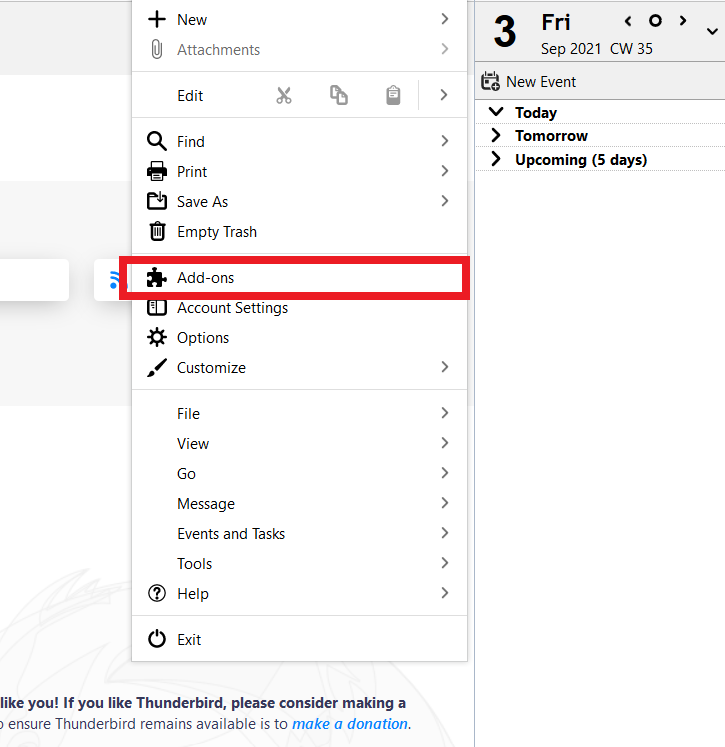 Go to Local Folder and create New Folder using right-click.
Right-Click on New Folder and choose ImportExportTools NG >> Import all messages from a directory >> from its sub-directories.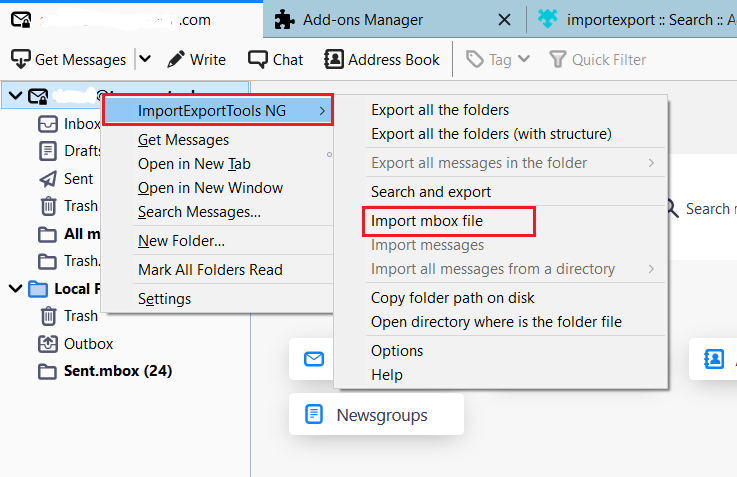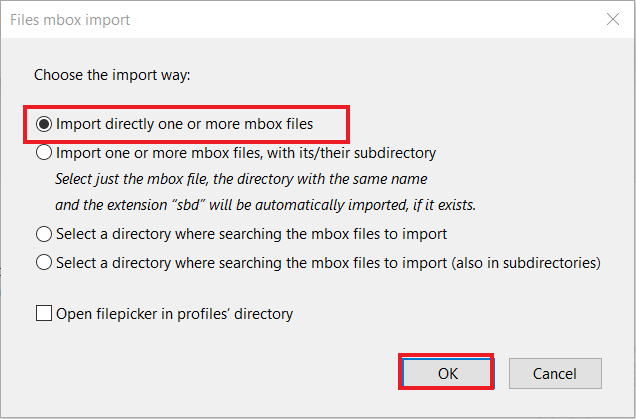 Choose the required folders and OK.
Then, get the EML files in the Thunderbird Email Client.
The process mentioned above is easy to use but it will take most of your time and effort. However, if you are facing any issues, you can continue with the next solution.
Professional Solution to Export Lotus Notes to Thunderbird
To solve such types of issues and complexities, our team has developed one of the utilities i.e., RecoveryTools Lotus Notes Migration Tool to export the emails, contacts, calendars, and other data items directly to the Thunderbird client.
The software allows users to work according to their needs and requirements and carry out the selective data. There are not only single but multiple numbers toolkits available in the market but this one is far better than them. In fact, it can easily batch convert NSF document files with email attachments.
It is also compatible with 25+ formats for both the conversion as well as the backup options such as Lotus Notes to Outlook, Lotus Notes to Office 365, Lotus Notes to Gmail, Lotus Notes to Apple Mail, migrate Lotus Notes to Zimbra, and multiple others. And, the main thing about using this is that it works on all the latest versions of Windows OS and does not need any extra installation to perform the work.
So, without wasting your time, let us free download the Lotus Notes to Thunderbird Converter and continue with the conversion.
Step By Step Procedure to Export Lotus Notes to Thunderbird:
Run the given Converter in your existing system. And browse Lotus Notes NSF files to upload in the panel.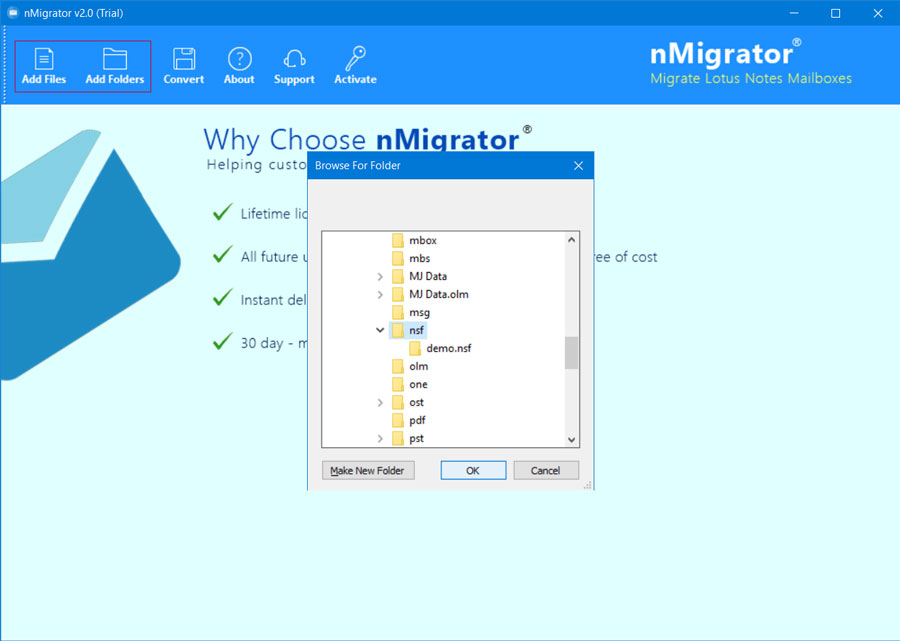 See the preview of all the emails, files, contacts, calendars, etc., and select the data to begin the conversion process.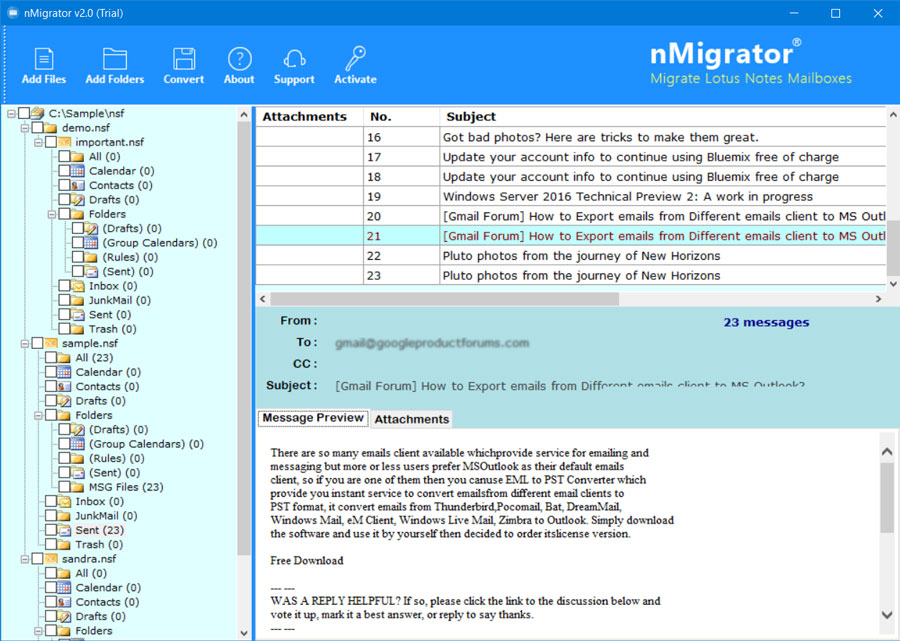 Select Saving Option as the MBOX and enter the destination path. Click on Convert.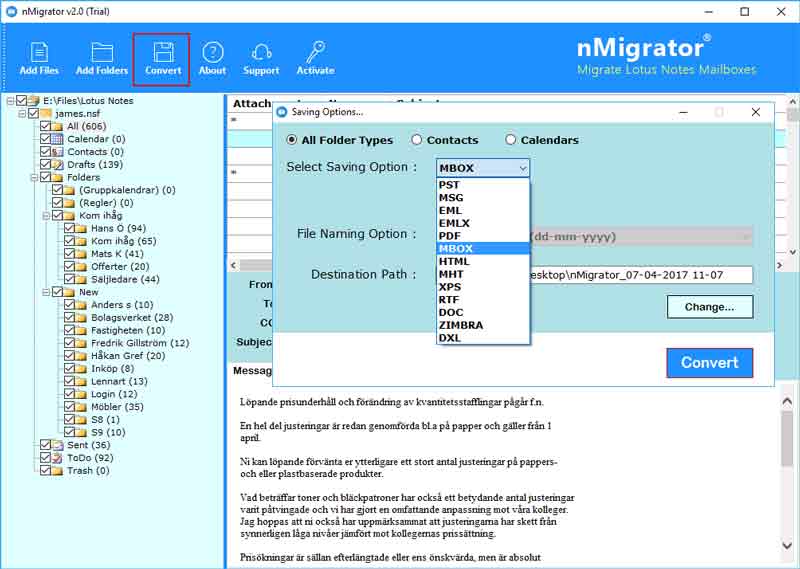 The process will start automatically and you will get the resultant conversion message there.

Then, go to Thunderbird and using the ImportExportTools NG add-on, import MBOX files directly into Thunderbird Account.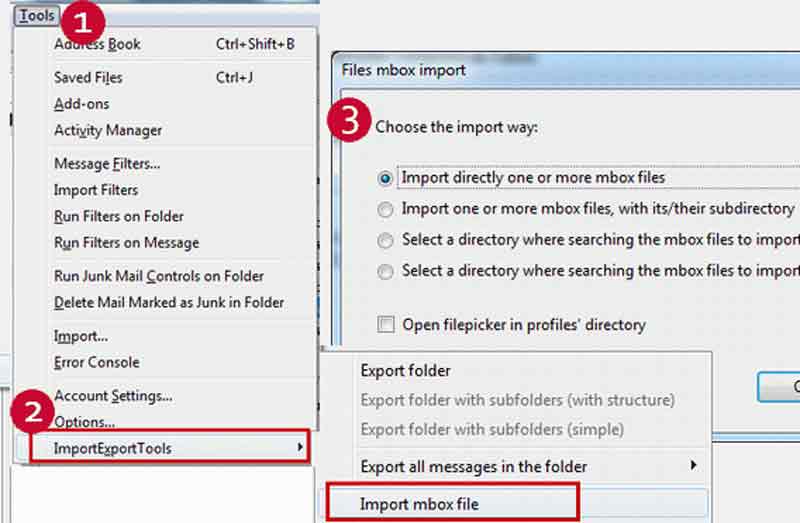 Benefits of Lotus Notes to Thunderbird Converter
Batch Convert Lotus Notes NSF to Thunderbird
The utility provides an option to upload multiple NSF files directly from the system with maintaining the entire data. Users can easily export multiple or even selective data into Thunderbird without any issues. Moreover, it has the ability to handle a large amount of data and will not impose any size limitations.
Preserves the Data in an Accurate Manner
Throughout the conversion process, the integrity of the data will be maintained and there will not be any loss of even a single word of data. Although, we guarantee you that there will be no change and swapping of the data in the original folders with its sub-folders.
Preview the Lotus Notes NSF Data Items
This software has been developed with an inbuilt email viewer that can preview the data including emails, contacts, calendars, briefcases, etc. so that users can select and deselect the data according to their choice. The tool will display the entire single data item containing all the data files and other data information.
Store at Desired Path and Show Extraction Status
Users can easily save the outlook files on the desired path where they want. Also, once the conversion starts, the utility will automatically display the number of folders exported so that the users can easily determine the number of files present in each folder or sub-folder without any effort.
You may also be interested in importing Thunderbird to Lotus Notes.
Closing Words
Hence, the above blog explained the two solutions to export Lotus Notes to Thunderbird. Both the solutions mentioned above are easy-to-use but the professional solution is far better than as compared to the manual solution. I also suggest you continue with the automated approach that helps you to work instantly without facing any issues. While compared to other solutions present, it is one of the easiest ways to convert NSF to MBOX Thunderbird. Read the entire guide mentioned and solve your query instantly. If you are having any doubts, you can connect with us on live chat support.