How to Batch Import PST Into Exchange Server 2019, 2016, 2013, 2010, 2007 ?
Overview: Are you looking for a solution to import PST to Exchange Server ? If yes, then your finding end's here. In this article, you will get an easy-to-use solution to import the files directly to Exchange Server directly. So, read this article completely to understand more.
Outlook is one of the most popular desktop-based email client applications. It is also known as Outlook App for Windows and Mac users. It uses PST files to store its mailbox database on the local storage path. Centralized access to Outlook Personal Folders (PST) for legal detection, email compliance, and enterprise policy implementation becomes an increasingly important issue for many organizations.
The decentralized character of the PST files in combination with their spread on desktops, file servers, and laptops in the company makes it difficult to search, access, and manage these stores. Information for IT administrators, not to mention E-Discovery's intricate efforts for attorneys who want to reduce their potential exposure or vulnerability.
On the other hand, Exchange Server is a well-known Mail Server platform created by Microsoft. Exchange Server comes in Hosted and On-Premise editions. It is a full stuck server that can easily handle by an Exchange admin. It allows you to store active messages, store messages, contacts, calendars, and many more things. That's why a huge number of users want to transfer all their data into the Microsoft Exchange Server (MXS).
Why do Users Import PST to Exchange Server?
By importing PST files into users' mailboxes, you can migrate e-mail from your organization to the Exchange server.
The Smart Import feature allows you to filter the elements of the .pst files actually imported into the target mailboxes. This will allow you to cut the imported data.
Enable archive mailboxes and unlimited archiving to provide users with additional storage space for mailboxes.
Place mailboxes in legal investigations to obtain the contents.
Use the Content Search tool to find the contents of the mailbox.
Use electronic discovery cases to manage your organization's criminal investigations
The contents of the mailbox are saved and deleted after the expiration of the retention period.
Importing PST emails to Exchange 2016 protects against data loss. Email data that is imported into Exchange Server inherits from the high availability of Exchange Online.
Mail data on the local Exchange server is available on all devices because it is stored in the cloud.
Also Read: How to Manage Multiple PST Files?
Recommended Solution: Import PST to Exchange Server
Users can easily import PST files to Exchange Server just with the help of PST Migrator by RecoveryTools. For the working of this toolkit, users need to understand the complete guide till the end. Also, it is possible for users to easily do the migration of Outlook mailbox through PST file into Exchange Server including emails, contacts, calendars, tasks, notes, journals, etc.
While importing the bulk number of PST files, the utility will not impose any kind of size limitations and also maintains the hierarchy of all the files and folders throughout the process. Moreover, the solution supports all editions of Microsoft Windows as well as Mac operating systems. You can easily select bulk PST files with the help of dual selection options.
The migration tool allows users to import PST to Exchange Server and its other versions such as Exchange 2019, 2016, 2013, 2010, 2007, and other versions. Not only in Exchange Server, but the software has the ability to import files into other email platforms such as import PST to Kerio, import PST to Gmail, import PST to Thunderbird, and import PST to Yahoo Mail, and others.
PST to Exchange Migration Tool Free Download:
Download for Windows Download for Mac
How to Import PST Into Exchange Server? – Steps
Install PST to Exchange Migration Tool & Run it on your Windows PC and start the process.
This application provides options to load PST files in the application panel directly from configured Outlook location. You can also choose the manual options to select files manually such as Select Files or Select Folders.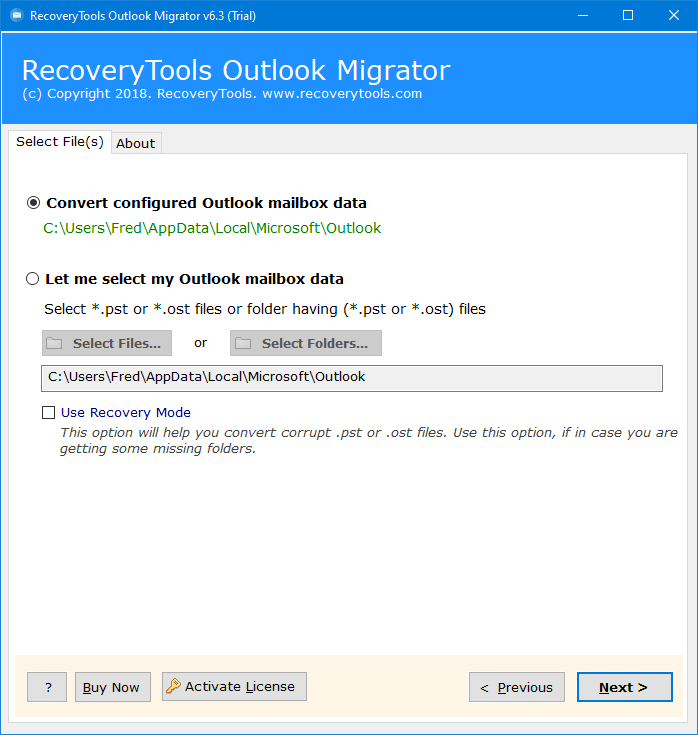 Filter all the PST data which you want to import into the Exchange Server account. Analyze the new data, official data and imported data, and personal data PST list of Inbox, Drafts, Deleted Items, Contacts, Calendars, Notes, Journals, Spam, Drafts, etc.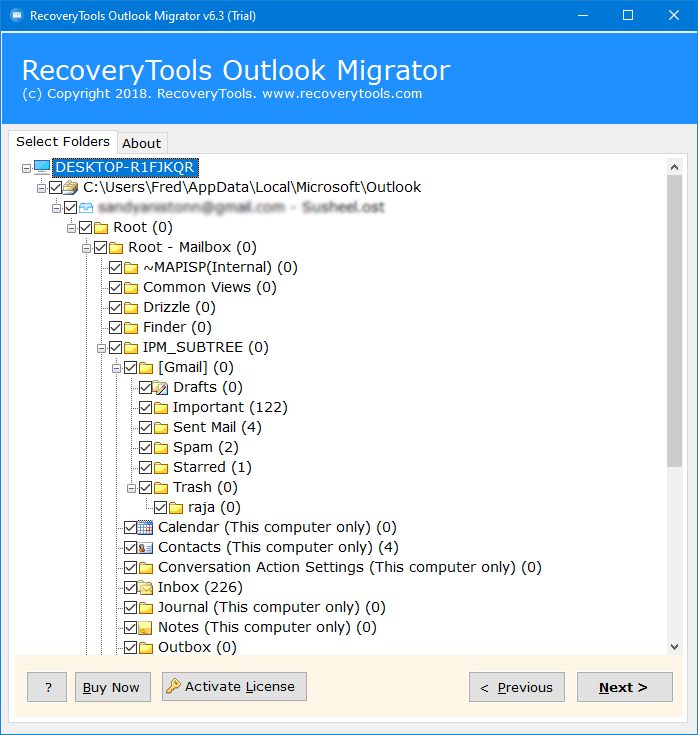 Create the task by providing all the required information for the toolkit. Users only needed to provide account login credentials of the resultant Exchange Server account i.e. Username, Password, and Server Name. Users can also change the language as well as choose the I am Admin option which enables the users to import PST data into multiple users' accounts through a single Administrator account.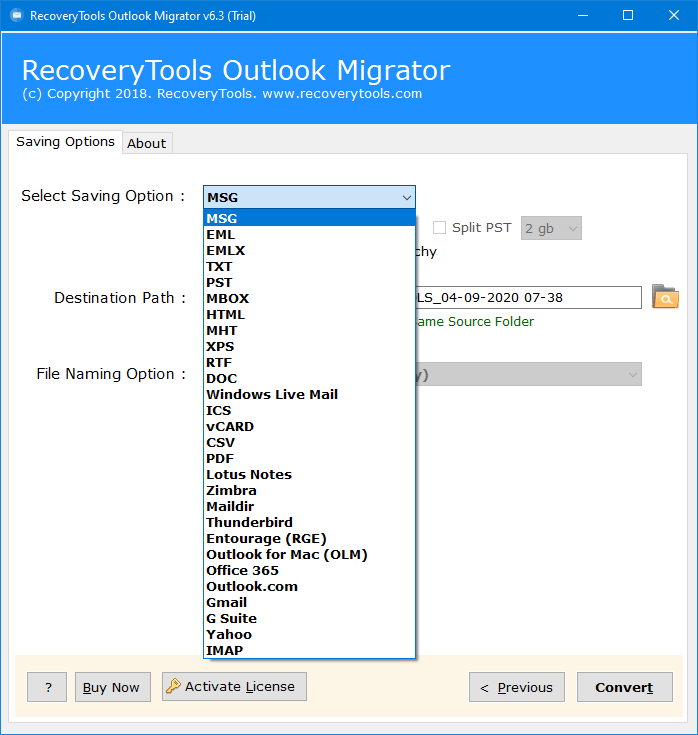 Start the process of importing PST to Exchange 2019, 2016, 2013, and 2010 accounts. Users can easily analyze the live working process directly in the application panel.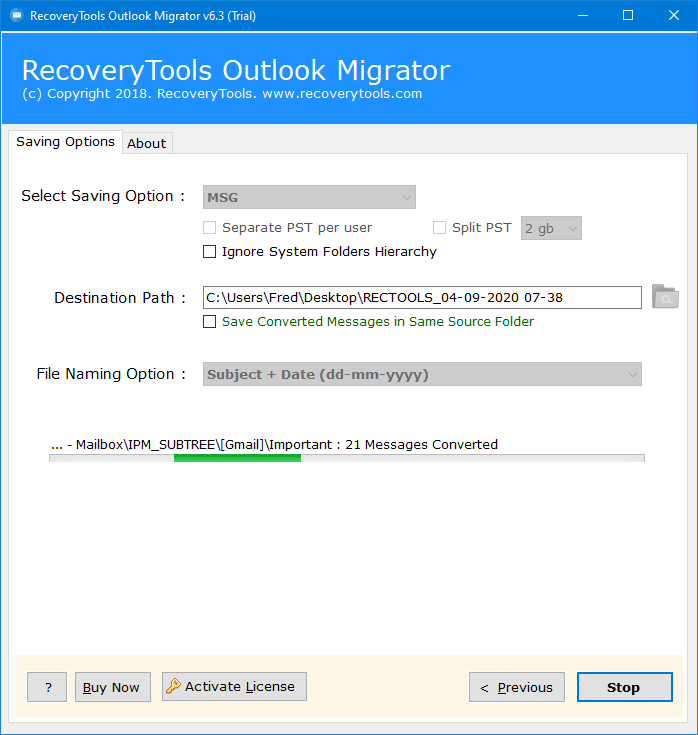 After that, verify & get all the related information regarding the importing of PST files to On-Premise Exchange Server with the help of the SavingLog report generated by the software.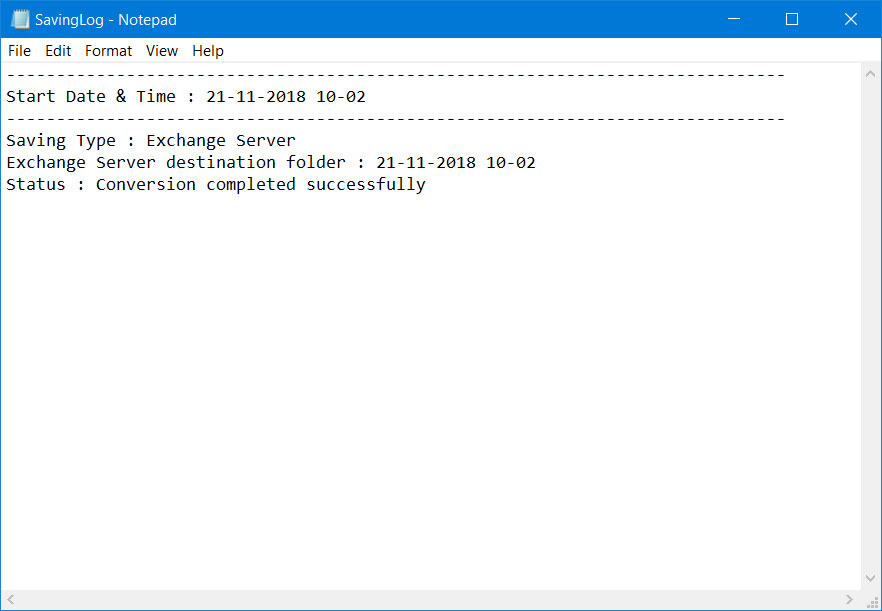 How to Import PST to Exchange Server with Entire Mailbox Items – Video Tutorial
As we can easily analyze from above that users can instantly import PST to Exchange Server accounts quickly and accurately. The mentioned migration tool is an advanced tool, which is no more available in recent versions of Microsoft Exchange. Through this free-to-download tool, the administrators came to know about the practical need to import mailbox to Exchange Server.
Therefore, this short video shows how to import PST to Exchange Server properly. You will get the step-by-step guide and trust me, it is one of the easiest solutions to import the data.
PST to Exchange Migration Tool – Major Features & Benefits:
Load MS Outlook PST and import it into the Exchange Server Mailbox folder
Import PST emails, calendars, contacts, tasks, journals, and notes to an on-premise Exchange Server.
This Migration Tool is compatible with all types of PST files and it imports Outlook 2019, 2016, 2013, 2010, 2007, and 2003 PST files into the Exchange Server Mailbox.
Easily supports importing PST files to all the versions of Exchange Server such as Exchange 2019, 2016, 2013, 2010, 2007, 2003, etc.
Change the administrative permissions required to import the .pst file to Exchange.
Find and import PST files from the default configured Outlook profile path or either by uploading the files and folders on the panel.
You can import into multiple users' accounts with the I am Admin option when the .pst file is imported to the Exchange mailbox
Can import password-protected PST files and then import all the mailbox into Exchange Server.
It is a completely standalone application that does not require any kind of extra installation to continue with the process.
This utility is fully compatible with all the latest versions of Microsoft Windows 11, 10, 8.1, 8, 7, XP, Vista, etc. You can also install this application on your Mac-based computers.
Manual Solution to Import PST to Exchange Server
There are two manual solutions available to import mailboxes to Exchange Server – using the Exchange Admin Center and using PowerShell. These two will provide you with the better and desired results but the main thing is that they will require a lot of time and effort. Moreover, if you continue with the EAC solution, then you import the files to a particular UNC and need to follow some other steps. That's the main reason, we had not talked about this solution yet as it will not give you the right and accurate destination.
The Verge
Here, in this article, you will get the complete step-by-step guide on – how to import PST to Exchange Server. By following the mentioned steps, it is possible for you all to get the desired results according to your needs and requirements. This is a really difficult task as here we are importing PST to an on-premise Exchange Server. But still, this solution is proven better when compared to other solutions present on the Internet.