A Brief Solution – Migrate G Suite Email to Gmail Account
Karen Chard
~ Modified: 15-07-2022 ~ Google ~ 6 Minutes Reading
Are you facing problems while trying to migrate a G Suite to a Gmail account? If yes, then do not worry. I will explain to you how to migrate the entire data successfully. Quickly migrate your organization's G Suite emails, attachments, labels, folders, etc. to your personal Gmail account.
My main point here is that I want to migrate all my 5 years old emails from a G Suite account to a standard Gmail account.

I searched for many forums to find the solution & I got one i.e., IMAPSIZE. This software is able to migrate all the emails from the G Suite account through the IMAP option but faced a major issue. It will only export a few emails and after that, there is no response.

Maybe I used the wrong application or it may be possible that there are some much easier solutions available to migrate my G Suite emails to my Gmail account.
I didn't have any ideas about how to migrate all my emails from G Suite to my Gmail account. So, please suggest if you have any other ideas to do that?
Best Solution to Migrate G Suite to Personal Gmail 
Don't worry, you can successfully migrate the data to your account. You can do it with the help of a third-party G Suite Migration Tool. This application is the preferred choice for most companies & organizations to migrate Google Workspace mailboxes to Gmail accounts.
Moreover, this mentioned application also supports other multiple formats such as G Suite to Zoho Mail, G Suite to Exchange Server, G Suite to MDaemon, and multiple others.
The process to migrate emails to Gmail becomes very easy & simple using the mentioned tool. Users just need to enter the login credentials of their account for both the source as well as the destination path.
Free Download the Software from Below button:
Download for Windows Download for Mac
The utility will provide users with multiple flexible migration options. Using this toolkit, one can successfully migrate G Suite data to a Gmail account with complete details.
Embedded Attachments: The application supports the migration of emails with both types of attachment files i.e., Normal & Embedded Attachment Files. It does not matter whether your attached files are Documents, Text Files, Images, or Zip archives, the software will migrate G Suite emails to Gmail with attachments.
Attachment to Files: Sometimes, a user received emails that contain the attached files as a link to Google Drive. In this case, the G Suite to Gmail Migration tool successfully migrates such attachment files & drive links.
Folders: It successfully migrates G Suite folders & nested subfolders to Gmail labels & sub-labels.
Use Filters to Migrate G Suite Email to Gmail
The utility provides users with many advanced filter settings, that will help them to control the migration. Users can save a lot of time and effort by moving only specific items. It supported the migration from Hosted G Suite Account, Self-Hosted G Suite Account, or Managed G Suite account. A user can apply the Date Range Filter Settings on the basis of various parameters like:
Date Range Filter: The tool will allow the users option to control which emails should be migrated between G Suite to Gmail account by applying a Date Range setting. For example, if you want to migrate the emails which you sent/received or saved in the draft between 2014 to 2016, then you can set the start & end date in the application panel.
From Filter: A user can also migrate the emails which are received from any specific email address. For example, if I want to migrate emails to personal Gmail, which I received from my Boss, then it is a very easy process. I only need to enter my boss's full email address in the From section, & the software will handle the rest of the task.
To Filter: A user can also migrate G Suite emails that are sent to a specific email address. You only need to follow the same procedure as described above. Just paste the email address in the To section.
Subject Filter: Another important filter setting that is provided with this software is searching a keyword in the Subject field. This function will enable the users to search entire mailboxes for a specific keyword & then migrate all these emails.
G Suite to Gmail Migration – Complete Step By Step Guide
Before continuing migrating G Suite email. But before starting the migration process, you must know how to create G Suite App Password.
How to Create Google Workspace App Password?
Go to Your Google Account settings, and choose Security Tab.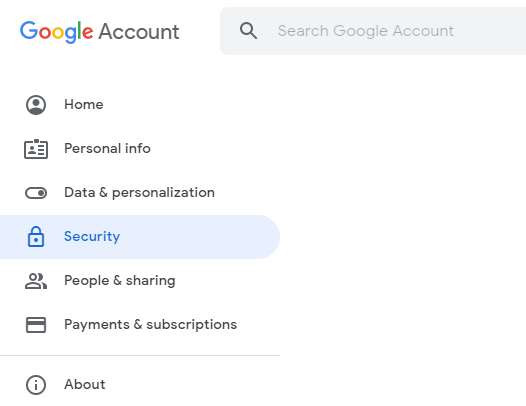 Now, under the signing into Google option click on the App Passwords option.

Now, choose the Mail option and select device – Windows Computer. Then, generate your App Password.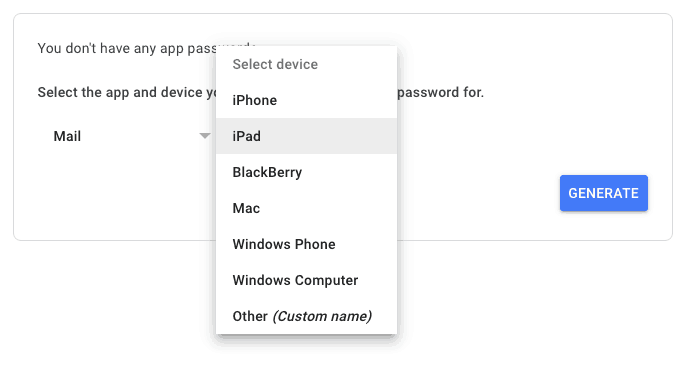 After getting APP-password, follow these simple steps to understand the complete process:
Launch software & enter login credentials of your G Suite account. After that click on Login.
Now, the software will list all the Google Workspace Mailbox Folders in its panel. Choose all or only the required items here.
In the next section, the utility will provide 20+ saving options. Choose the Gmail option from here.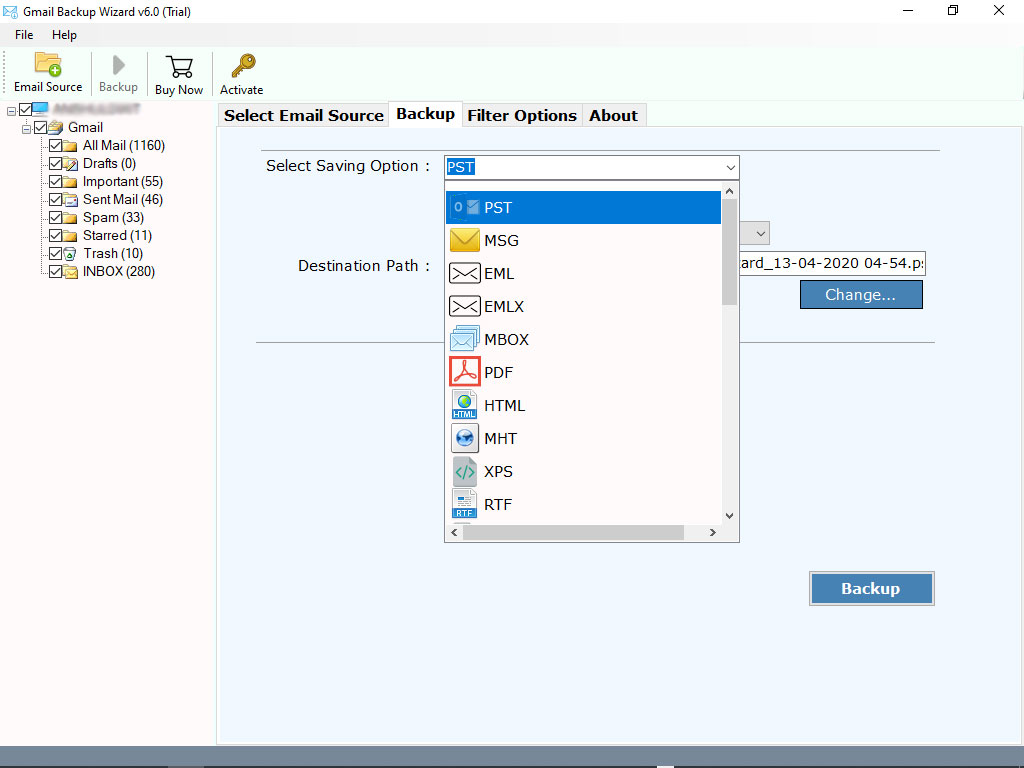 Now, you need to enter the Gmail username & password here.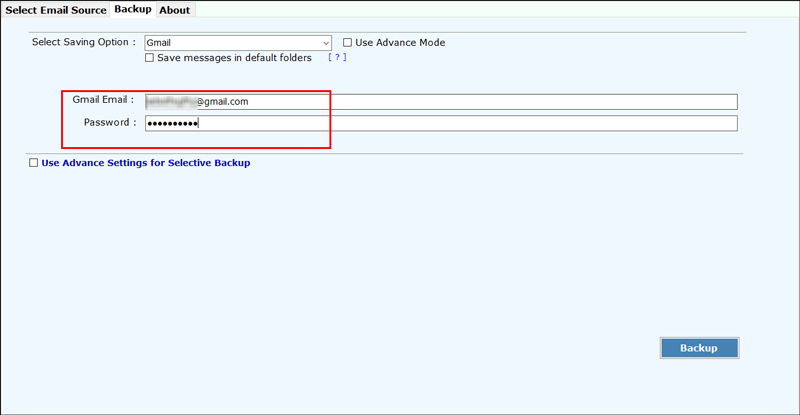 Users can also set up other options like changing mailbox language or copying to the default folder
The utility will also provide several filter settings to perform the selective mailbox migration to a standard Gmail account.
Now, click on the Backup button to start the Gmail migration process. Users can also preview the live migration process directly in its panel.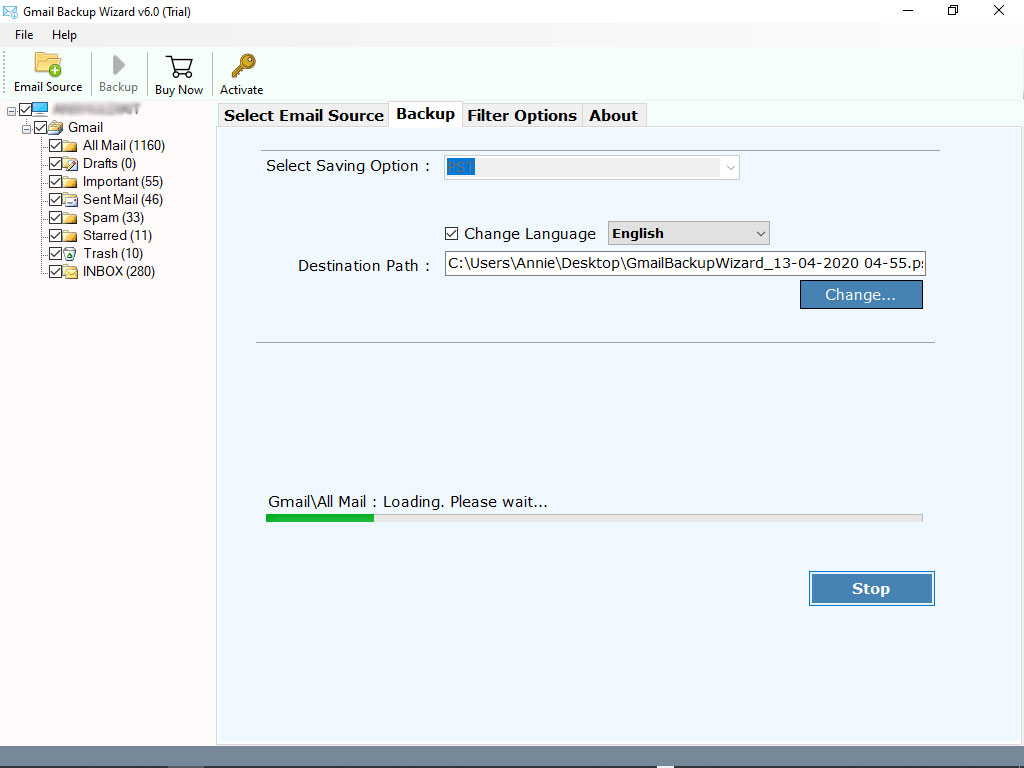 Once the migration is done, the software will generate a FileSaving Report.
This is one of the best solutions available at present time to migrate G Suite mailbox folders to Gmail accounts. You do not need advanced technical knowledge to use the software. All the working functions are available in its interface.
Final Words:
Hence, the entire process to migrate G Suite to a Gmail account. Also, we had discussed both the steps: first, users need to generate an App password, and secondly, users need to use the tool to start the migration of G Suite emails to Gmail accounts. Moreover, the guide mentioned above is so much simple and easy to use that allows users to work according to their needs and requirements. And, it does not even require any kind of extra installation to start the process.