How to Migrate G Suite Emails to Apple Mail? Solution!
Karen Chard
~ Modified: 10-06-2022 ~ Google ~ 4 Minutes Reading
In this article, I will provide the best solution to migrate G Suite to the Apple Mail client. A lot of users are finding a solution for the same and even we had also received multiple user queries. That's the main reason, we have come up with one of the effective solutions that allow users to solve the query as soon as possible.
G Suite is one of the well-known email web-based applications that are basically used for professional purposes, it is a paid service. Users generally move to Apple Mail, when they started using the Mac OS system. Migrating their data from G Suite to Apple Mail allows users to access the database properly on the Mac Os system.
Multiple manuals, as well as professional solutions, are already been present on the Internet but still, users are seeking the best solutions that work according to them.
Manually Migrate G Suite Emails to Apple Mail
There is also a manual solution that can help in doing the migration by just performing two different steps:
Step 1: Settings in Google Admin Console
Login to your G Suite account.
Go to Mail and click on the Settings option.
Click on Forwarding and POP/IMAP. 
Enable IMAP and Save changes.
Step 2: Configure G Suite Account in Apple Mail 
Go to Apple Mail >> System Preferences. 
Click on Internet Accounts >> Add Account.
Enter G Suite login credentials and Next.
Do a two-factor authentication code.
Other Account Settings >> Done.
After performing these simple steps, the data of your G Suite Account will automatically start migrating to Mac Mail. But there may be some data corruption and it is not guaranteed that you will 100% desired and accurate results. If you face any issues, then you can anytime continue with the next solution.
Best Solution to do G Suite to Apple Mail Migration:
As we all know, it is the need of the hour for a solution to successfully migrate G Suite to the Apple Mail client. Hence, we recommend you to use RecoveryTools G Suite Migration Tool. The tool has been developed with a highly advanced algorithm that allows users to migrate the entire data to an Apple Mail account. It is possible for users to easily work on this software whether they are from a technical or a non-technical background.
Moreover, this mentioned software also supports 25+ formats to migrate the data such as migrating Google Workspace emails to Gmail account, backup G Suite emails from cloud to local, G Suite to PST, and importing G Suite to MDaemon Mail Server, and multiple others.
Free Download the software from the below button:
Download for Windows Download for Mac
Trial Limitation:
The free demo of the G Suite to Apple Mail Migration tool is for only migrating the first 25 emails from each folder. However, if you want to export unlimited emails to the Mac Mail client, then you need to first activate the software.
Migrate G Suite to Apple Mail using MBOX File
We know that the Mac Mail clients support importing emails as an MBOX file. So, obtaining data as MBOX files will solve our problem.
Run the mentioned utility and login into your G Suite account by providing a username & app password. The utility also has batch mode functionality that will enable the users to load multiple G Suite user's account data & then migrate to the Mac Mail client.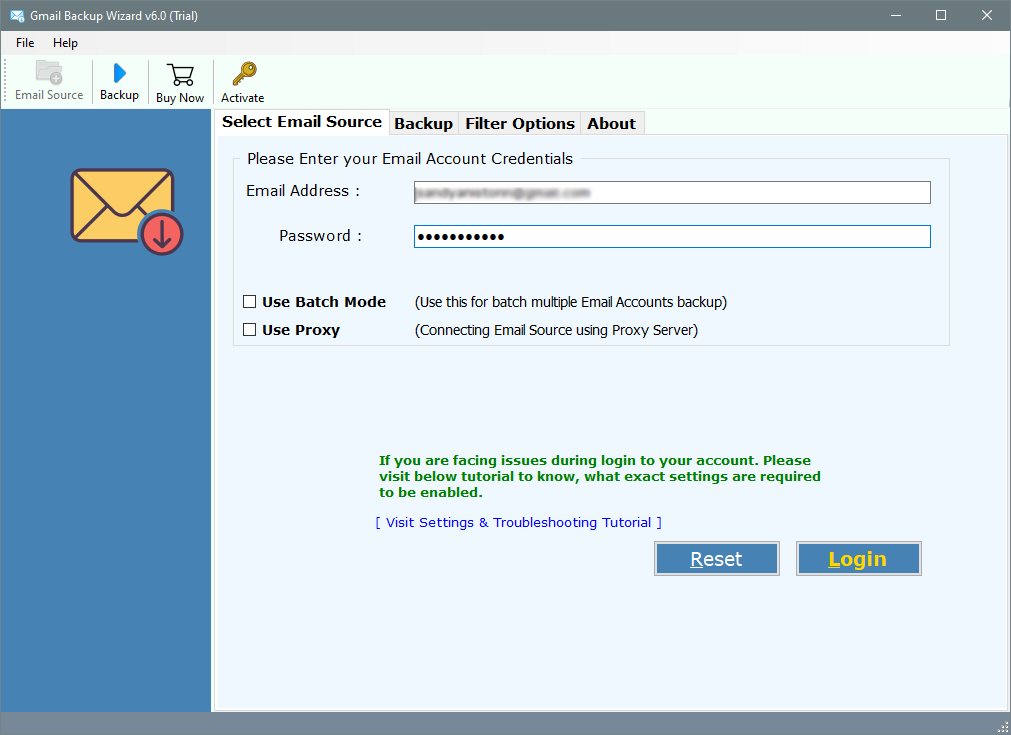 In the next section, the software will list all the mailbox folders in its panel. Just choose all the required folders & items from here & click on Backup.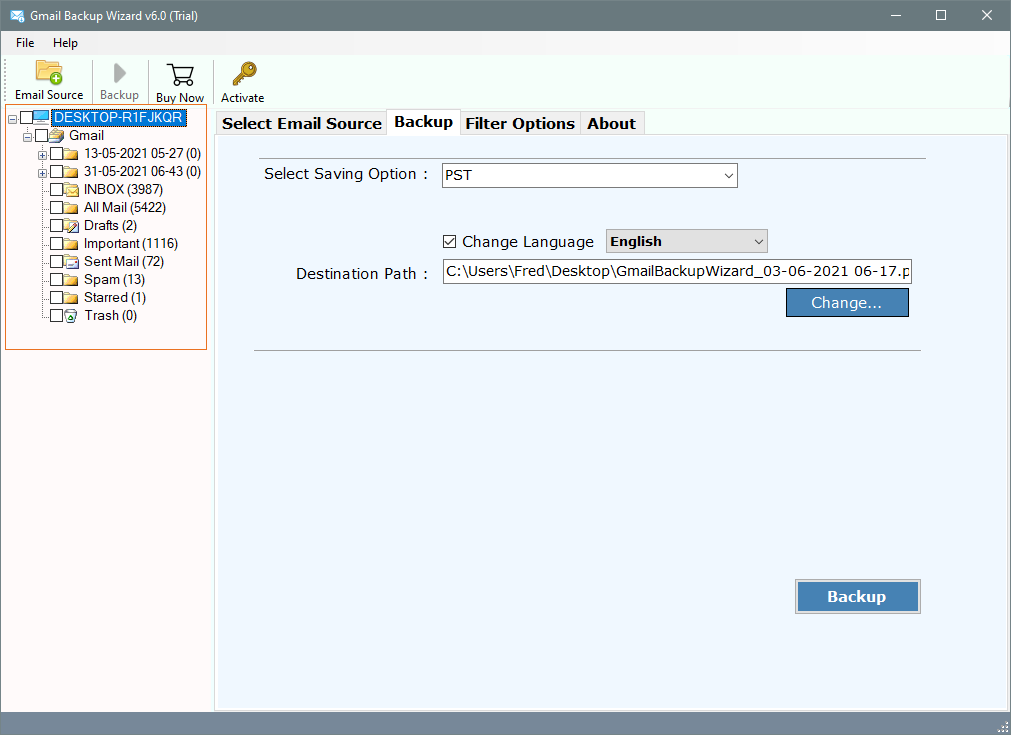 Choose MBOX file format from the list of 30+ saving options.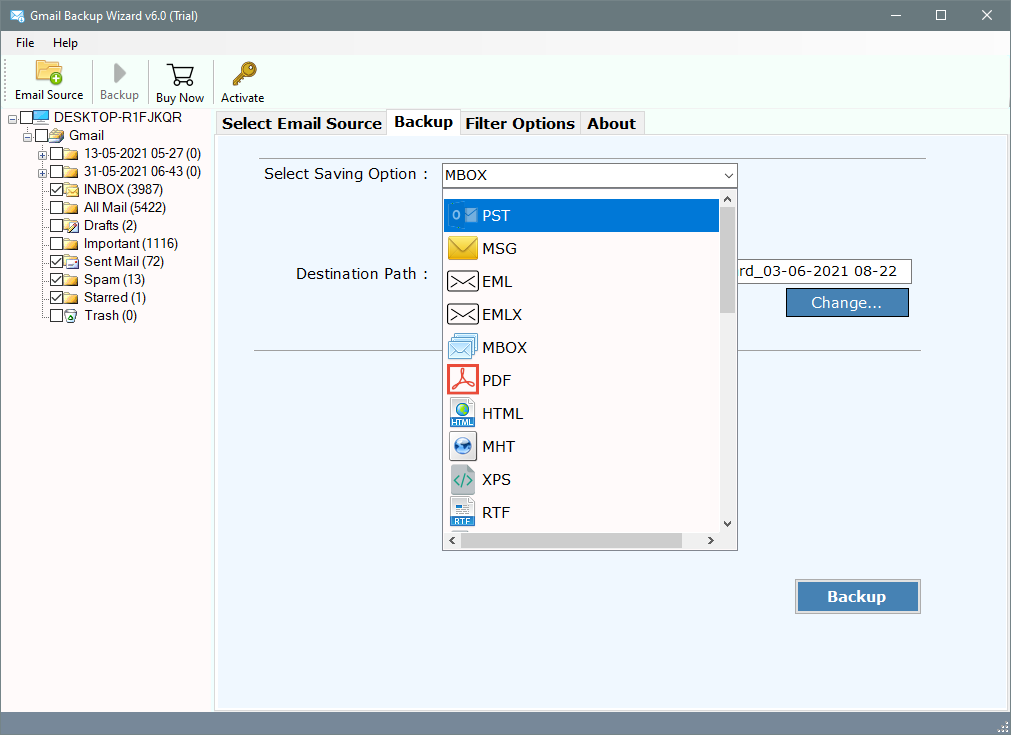 Then, set up migration options like changing the default output file location from Desktop to user desired path. It also enables the users to create a New Folder directly from here.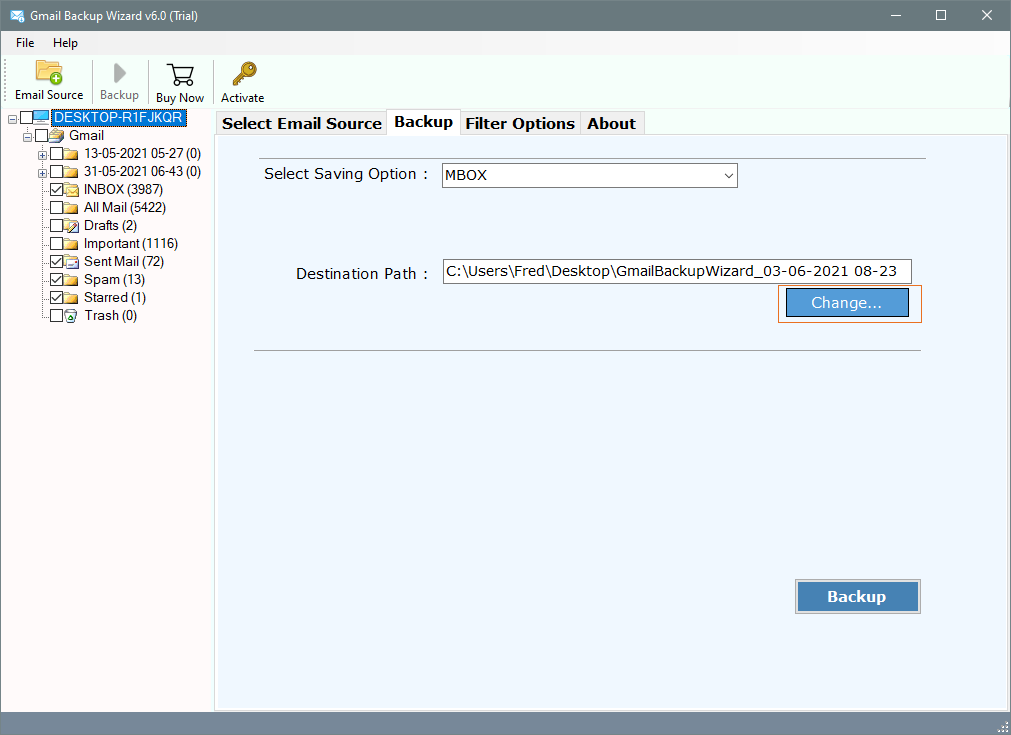 Start the migration process by clicking on the Backup Users can analyze the live conversion process directly in its panel.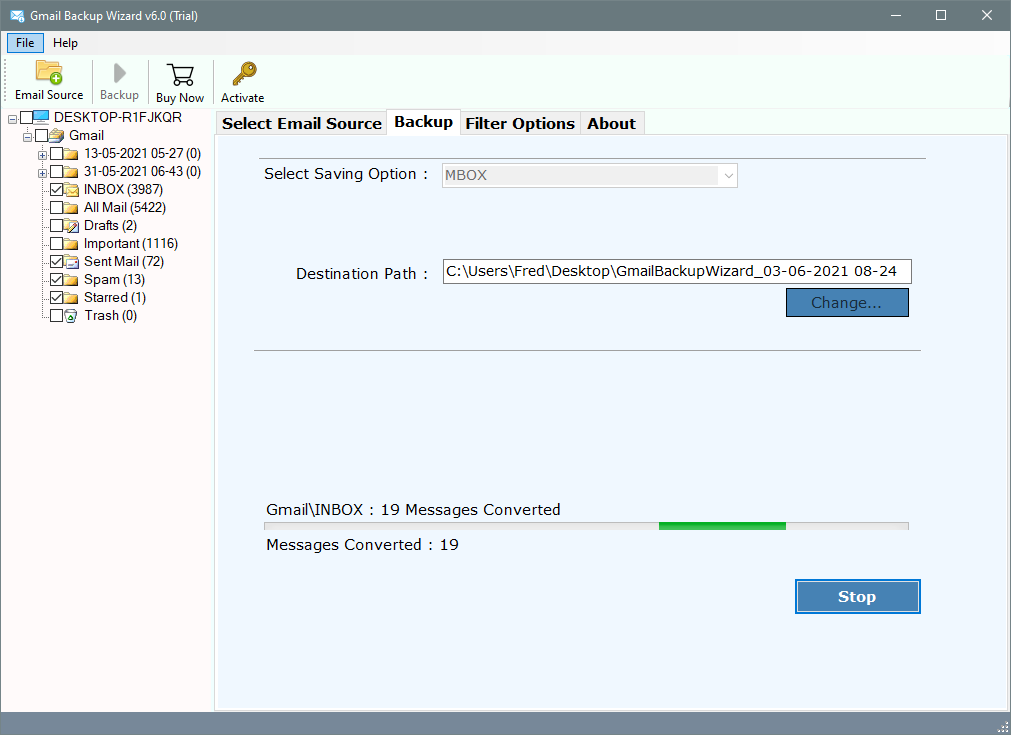 Obtain the resultant MBOX file from the destination location & prepare it to import into the Mac Mail client.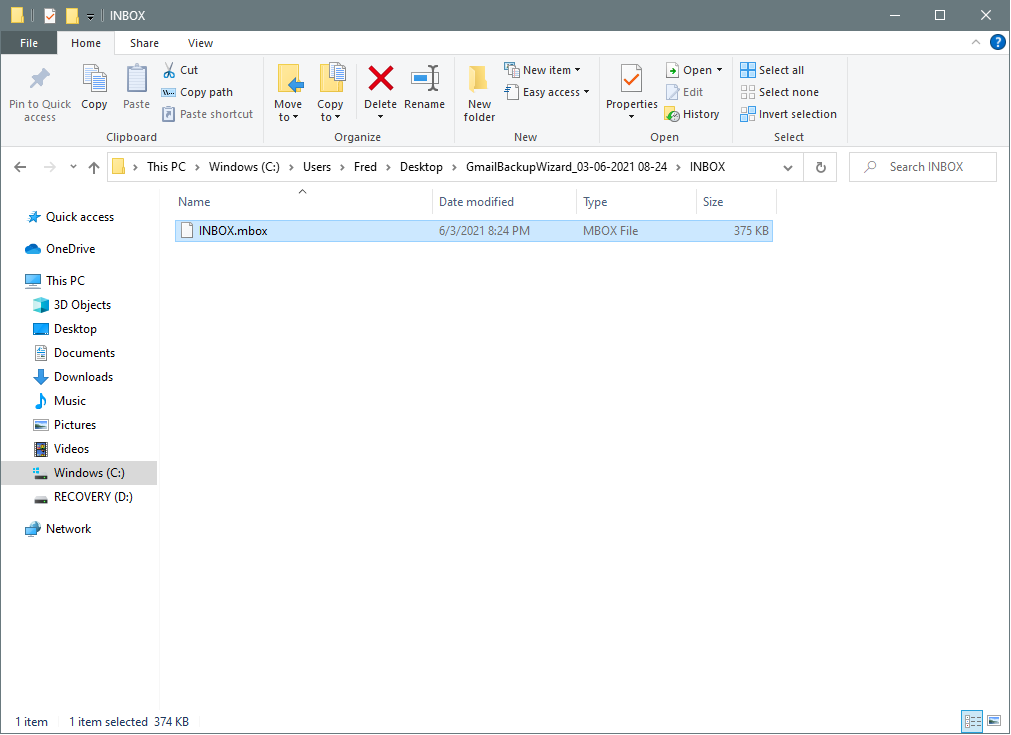 After that, run the Mac Mail email client, go to File menu, & select Import Mailboxes.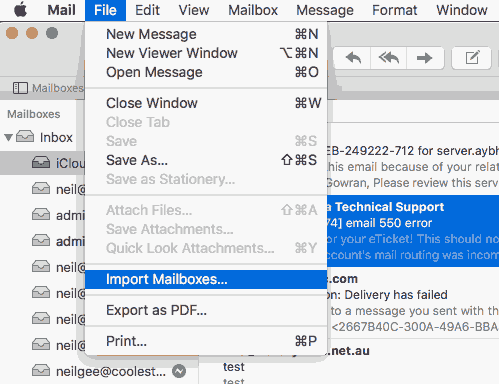 Choose the resultant files & then click on the Continue.
Browse to the location of obtained MBOX file & press Continue.
Final Words:
In the above article, I explained the best way how can a user migrate G Suite to Apple Mail. Many users are looking for a perfect tool for the migration of data. We had discussed two different approaches that help to do the migration. You can choose any of the solutions that match your requirements. But we suggest you use the automated solution to instantly migrate the data without facing any kind of limitations and any issue.