Download G Suite Emails Locally with Advance & Secure Solution
Karen Chard
~ Modified: 28-02-2023 ~ Google ~ 6 Minutes Reading
Overview – Although Google is one of the most reliable service provider in the Industry, a lot of hackers leave no stone unturned to get access to your data. Not just, data loss is another scenario when a backup copy comes into use. Thus, a user should always download G Suite emails to their system as a backup plan if any accident takes place.
G Suite, now known as Google Workspace is one of the highly preferred cloud-based productivity suites by many businesses and individuals. From email communication, team collaboration, high security and reliability, it offers highly advanced and essential features that makes the day-to-day life simple.
However, you cannot simply lie down and leave entire responsibility on Google for your data's security. You should always have a backup plan in place as it is always a shared responsibility. Data loss is real and can happen due to multiple factors like human error, malicious attack or any other unforeseen event. Thus, you should always download G Suite emails locally to be on a safer side.
In this article, we will discuss why it is important to download all G Suite email messages to your desktop / computer. Moreover, we will share one of the best ways using which you can keep a downloaded copy on your system.
No matter if you an individual user, a business owner or an IT admin, this article will cover all the essential steps you must consider during the download process.
Why You Should Download G Suite Emails Locally?
A copy of your G Suite data always helps in unpredictable scenarios and eradicate risks associated with data loss. Following are some of the reasons that justify why G Suite email download is crucial:
Keep sensitive data secure from cyberattacks.
If an employee is leaving the organization and his/her mailbox data is important.
Accidental or intentional deletion of data.
In case of Google Server outage, downloaded G Suite emails can really help.
Planning to access your data on some other device or platform.
In an event of legal and audit purposes.
Effortless Solution to Download Emails from G Suite Account
We recommend you a proficient Google Workspace Backup Tool which is a tried and tested solution by experts. This application helps users download all G Suite emails within a single attempt without facing any kind of size limitations.
Moreover, this tool is one of the perfect solutions that has been developed with a highly-professional algorithm to carry out the task as soon as possible. Moreover, novice users can also use this without facing any kind of issue. And without technical guidance not required.
Download the Solution Now:
Download for Windows Download for Mac
Advanced Features of this Application
Backup Emails with Complete Attributes – A user can successfully download G Suite emails from cloud to a local folder. This application ensures that all the emails are downloaded along with associated attachments. You can download all types of attachments like Text files, documents, Zip files, programming files, archives, images, etc.
Preserve Email Metadata – This G Suite email backup software will also preserve the email metadata & properties while downloading emails. There are no changes made in the email headers of the email like CC, BCC, Sender Email Address, Receiver Email Address, Received Date, Send Date, Subject, etc.
Download G Suite Mailbox Folders – This application to export Google Workspace emails to PST will successfully download all G Suite emails. It will keep preserving the on-disk system folder hierarchy of G Suite mailbox folders & subfolders i.e., Inbox, Drafts, Deleted Items, Sent Items, Outbox, etc.
How to Download G Suite Emails? – Complete Steps
It is a difficult task to download emails in bulk but at the same time, using the software, the task becomes easy for users. Perform the steps mentioned below:
Install & Run the mentioned backup on your Windows machine. Now, the user needs to enter the account login credentials of the G Suite account.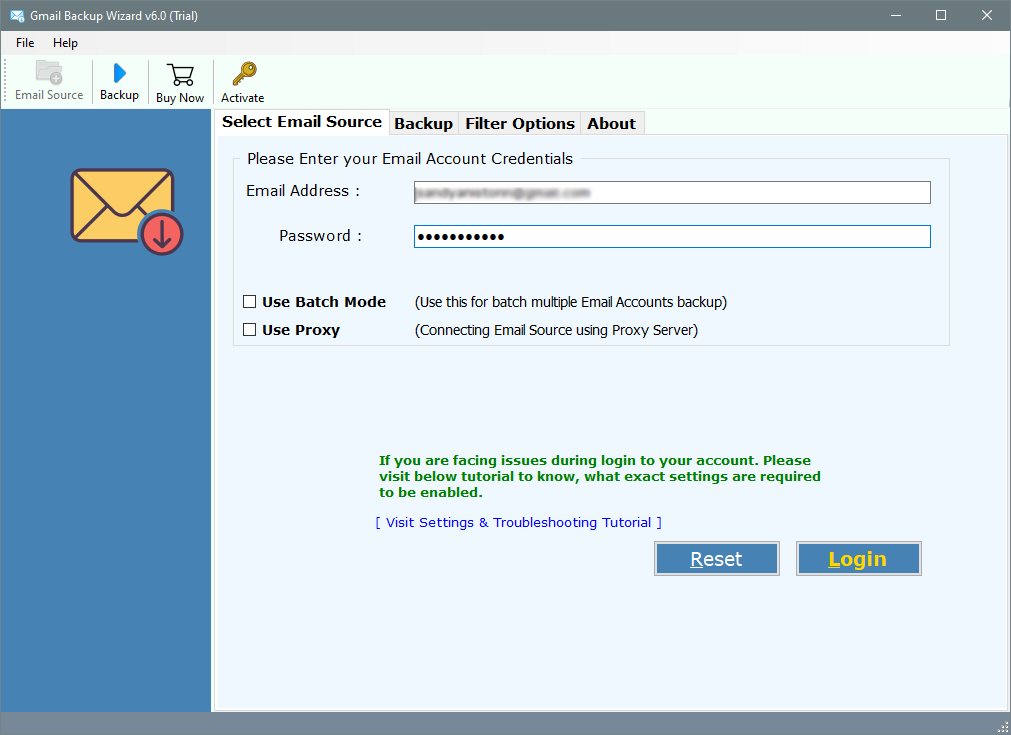 The backup software will start loading the mailbox items in its panel. You can choose all these folders from here according to your needs.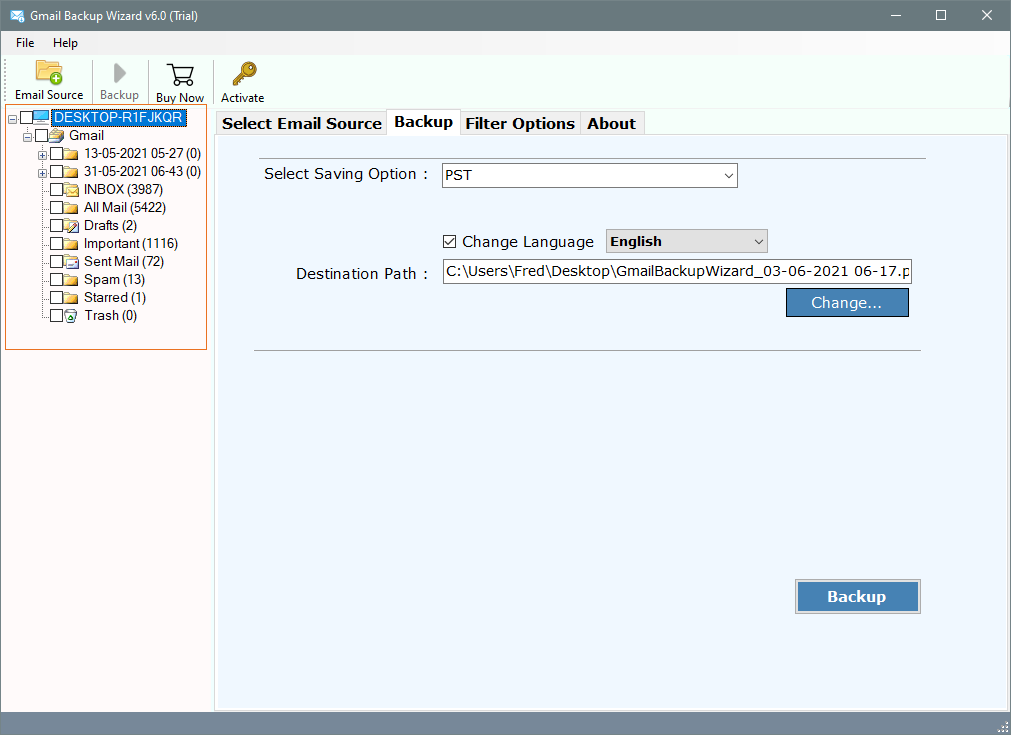 In the next section, the application will ask the users to choose the output file format to save emails from the list of 30+ options.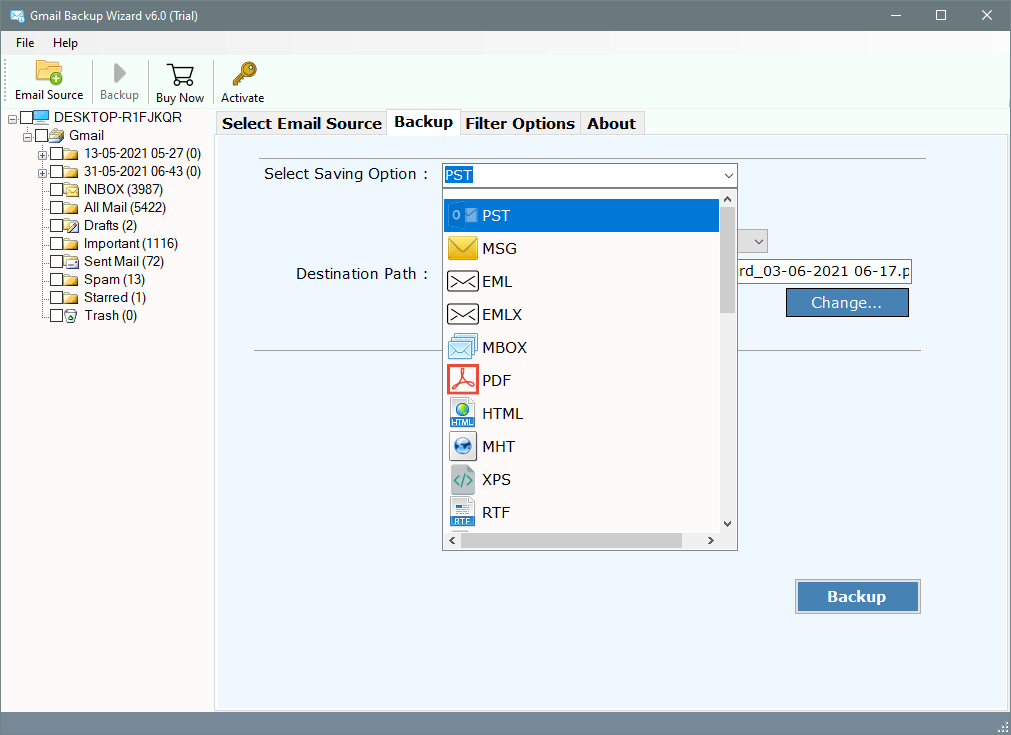 Setup all the required options like change destination path, change language, file naming conventions, etc.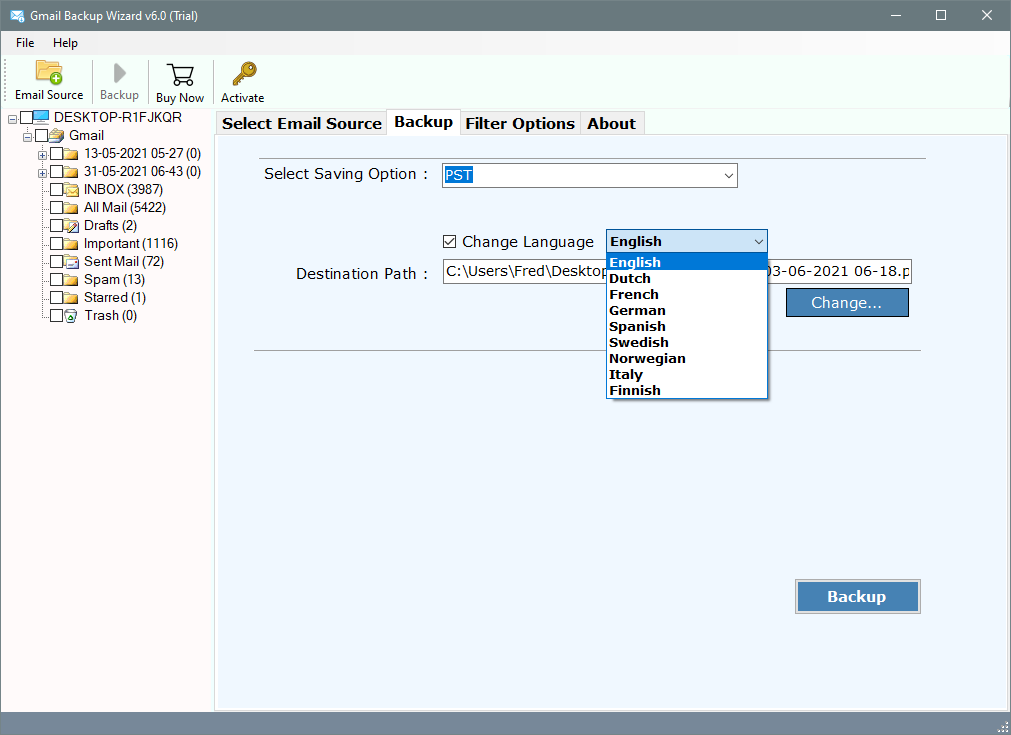 The application will also provide users with several filter settings. These settings will help the users to backup only specific G Suite emails.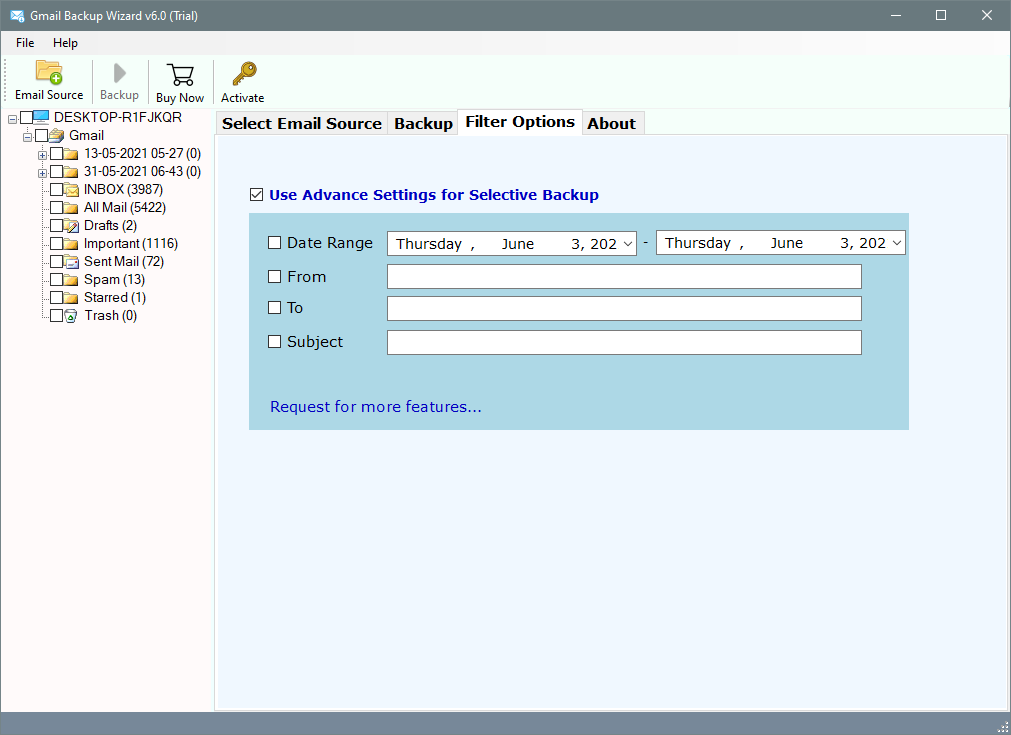 Finally, click on the Backup button to start downloading G Suite emails. The application will also provide you live preview of the process in complete detail.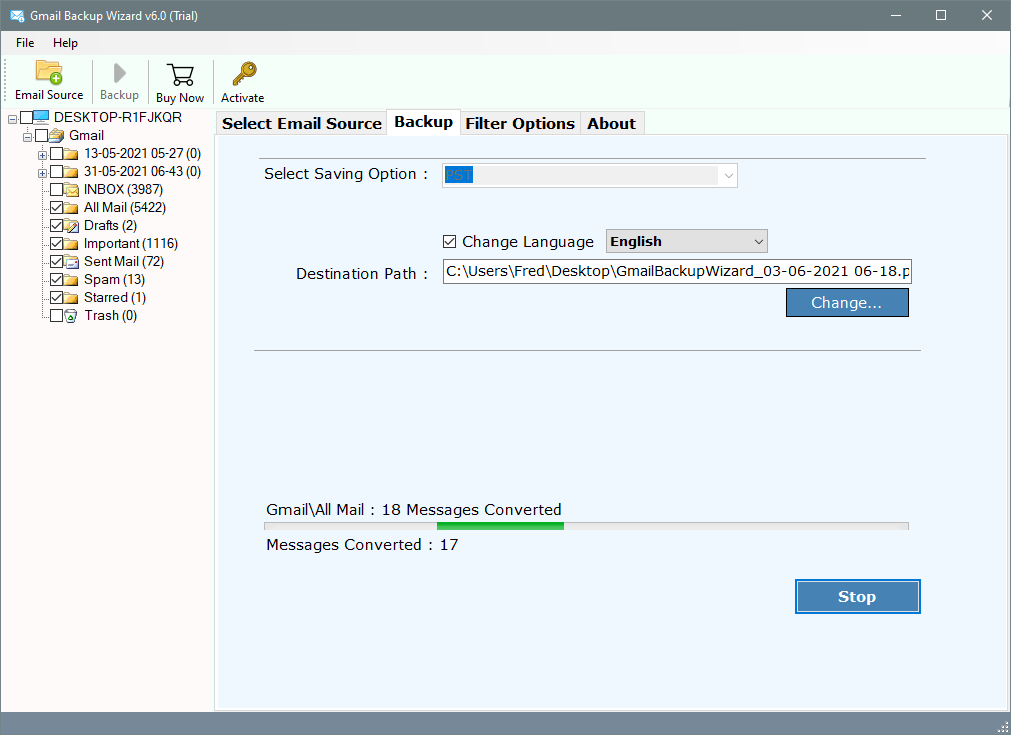 Frequently Asked Questions
Q. Can I download G Suite emails to PDF Files with this software?
A. Yes, the application will enable the users to create a separate PDF file for each Google Apps email. Later you can use this PDF file & share the document with others without any issues.
Q. Does this software allow me to download G Suite emails from multiple accounts?
A. Luckily enough, the software will provide a batch mode function. The batch mode will enable the users to back up data from multiple accounts. You can import multiple users' data into the application with the help of a CSV file.
Q. Can I use this software on my Mac OS device?
A. Yes, this application is available for both Microsoft Windows & Mac OS devices. It has a separate setup file for both Windows & Mac devices.
Q. How to Download G Suite Emails?
A. Run the mentioned tool:
Log in there and see the mailbox data items.
Select the needed data there.
Choose the file-saving option from the list.
Enter the location and file saving option.
Get the resultant data.
Conclusion
Considering the importance of a backup plan, we have described a perfect solution to download G Suite emails. Although there are certain manual procedures to download your crucial data, this is one of the most trusted solutions that you can opt for. This application ensures that all your emails are downloaded without losing a single bit of information.