How to Download Google Email Account to Your Computer, Cloud-Based Email Services ?
Karen Chard
~ Published: 25-05-2020 ~ How To ~ 4 Minutes Reading
Summary: Apart from just an easy offline backup, you can always download emails from Google Mail account if you are planning to erase your Google account. However, you want to hold a duplicate of all that you have put away on Google's servers locally to your PC. Or then again perhaps, you'd prefer to keep a second duplicate of your Google information on other cloud-based email services. Whatsoever be the reason, to download Google email account is a matter of a few seconds, if you are aware of a swift conversion process.
Whenever you are willing to download a Google email account using the native create an archive option or Google Takeout process. At the point, Google messages you a link to the archive location. However, it may take a few hours to a couple of days to download emails from Google account.
But, rejoice Google users – finally now you can download bulk Google emails with a simple, effective, and rapid solution.
We are here to give you a detailed description of how you can download Google email account to local PC, multiple email clients, webmail, mail servers.
To do so, there are basically two approaches:
How to Download Google Email Account ?
For downloading multiple emails from Google account seems a tedious task. Since, there may be thousands of emails that you want to store locally. So, such cases demand a quick and effective Google Gmail backup Wizard solution.
First, you can download this tool by hitting on this green button given below. It will let you download the first 25 email items from Google account to your computer. Then, you can activate the license for unlimited conversion.

After that, launch the software on Windows Machine.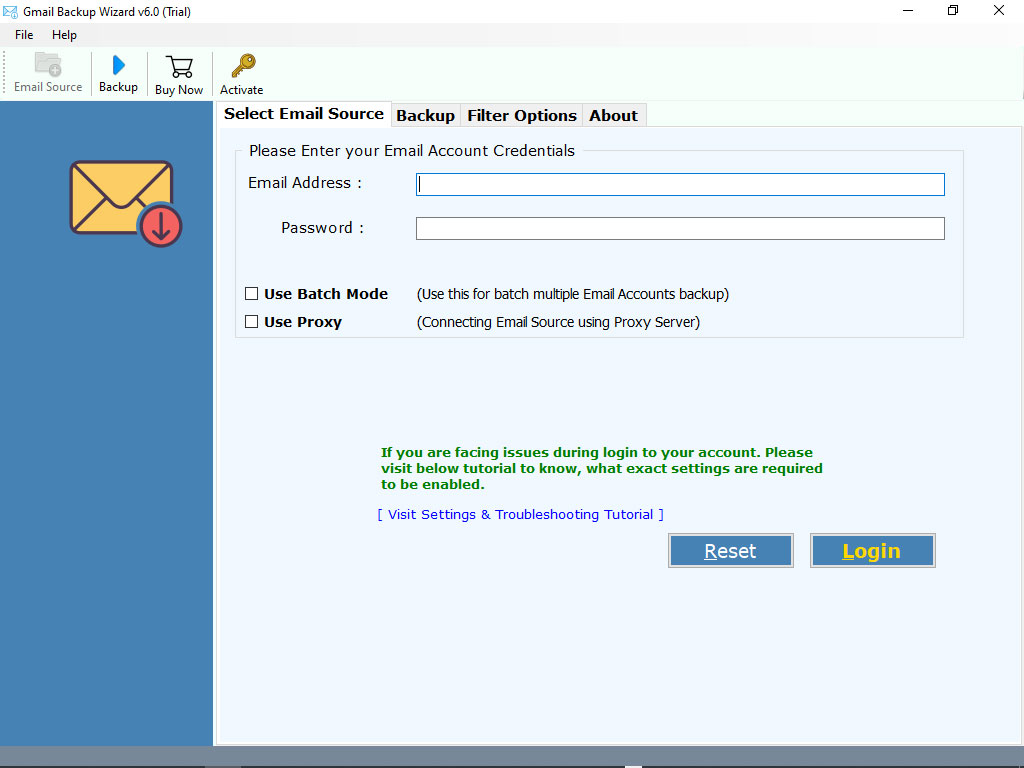 Thereafter, enter your desired Google account. This can be done by entering the Google mail account credentials like Email Address and Password. Hit on the Login button to start this process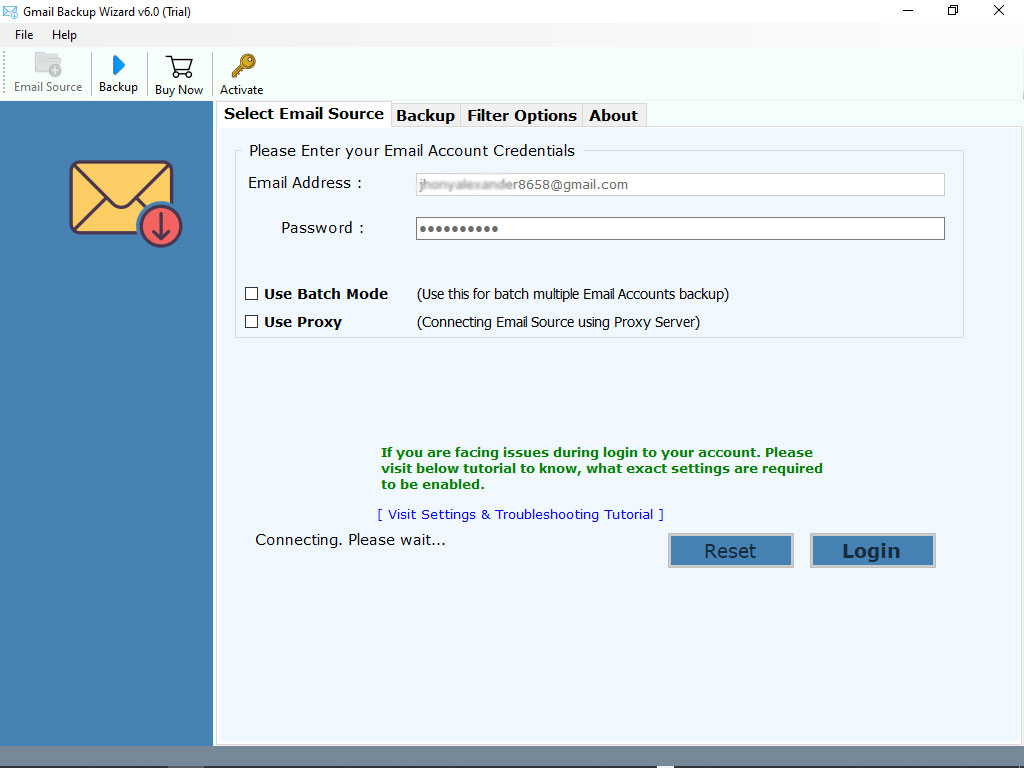 Important Note: Enable this option "Use Batch Mode" if you have multiple Google accounts and want to create a backup of those accounts in a single shot. For this, just upload a CSV file containing all the email credentials of various Google accounts.
Next step, is to put a mark on those Google email files or folders which you wish to download from this processing. Simultaneously, pick any saving option. Here, we are choosing PST as a saving option as an illustration.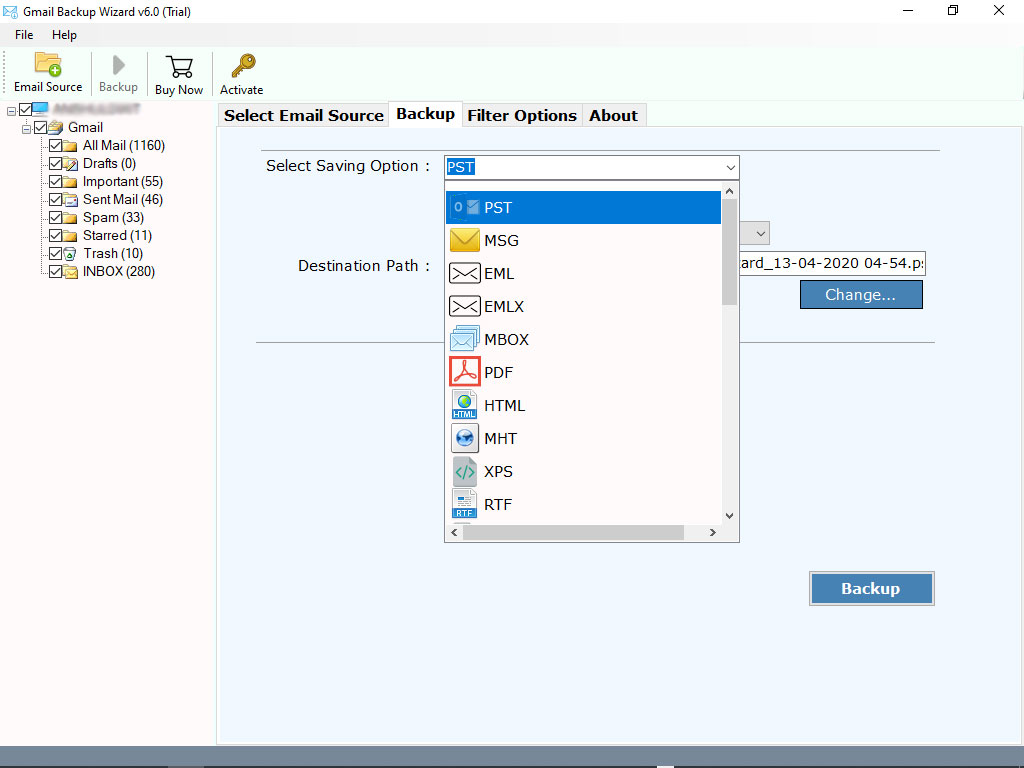 Note:- The tool offers more than 10 saving options for downloading Google email account emails.
Thereafter, just choose a destination location where you wish to save the downloaded Google data on your local PC. Lastly, tap on the Backup button to start to download Google email account.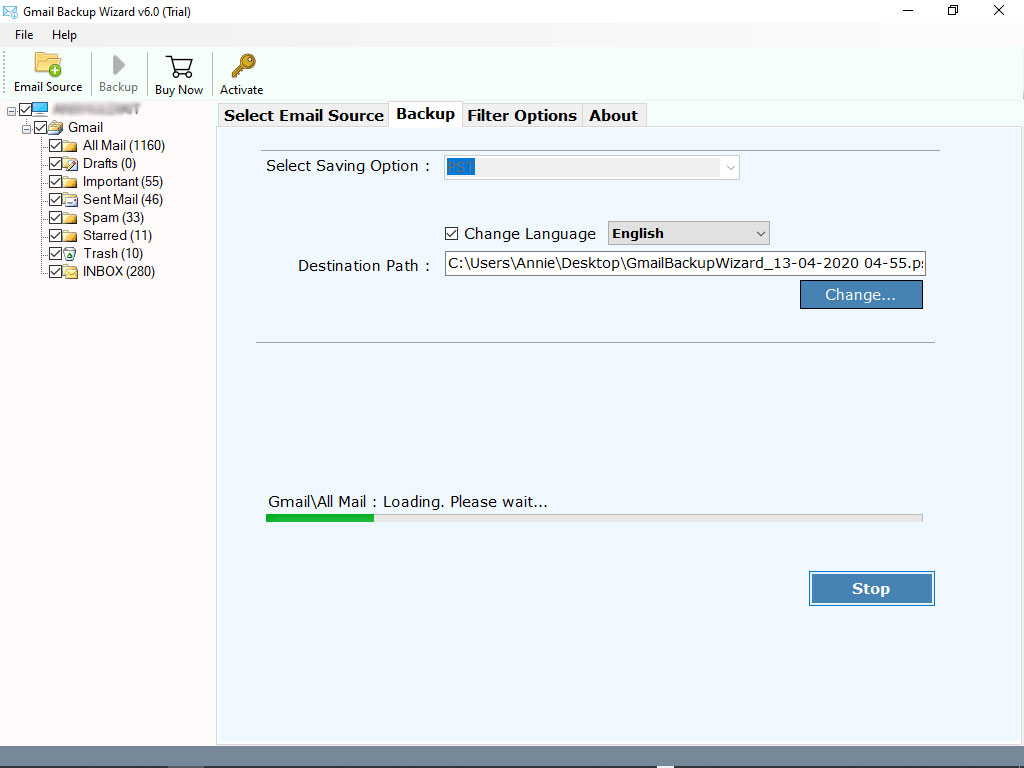 How to Download Google Account Data Through Google Takeout ?
First of all, open Google Takeout website or search on Google. After that, click on the "Download your Data" option.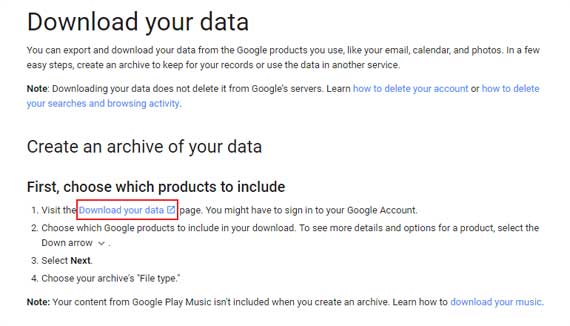 Thereafter, select the Google product and Mail option in the list.
After that, choose Google Archive file size and format or delivery location.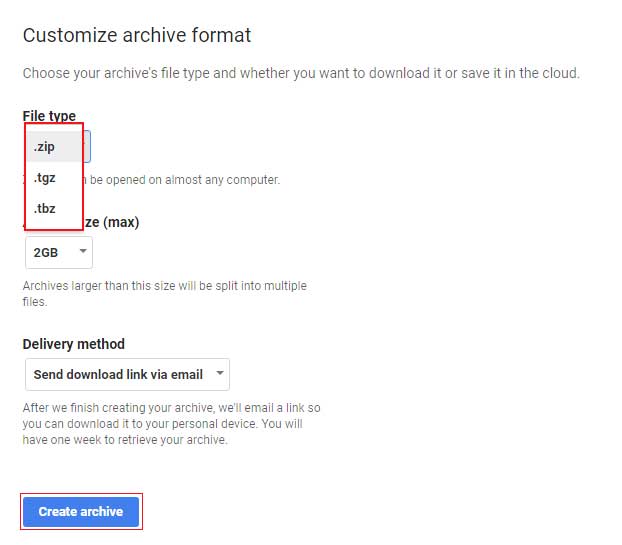 Thereafter, Google will take a few minutes to prepare your Google account data.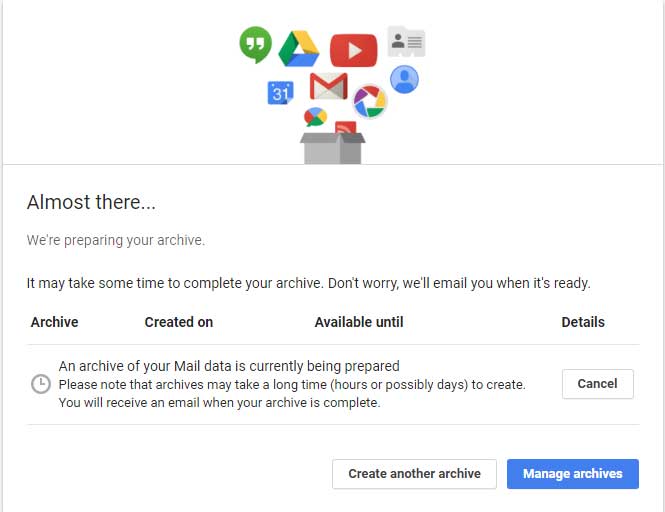 When your Google Account data is ready to download, Google notifies you by email.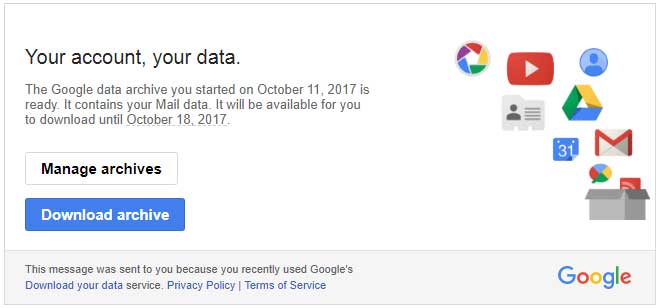 Extract your Google Downloaded file to desktop location.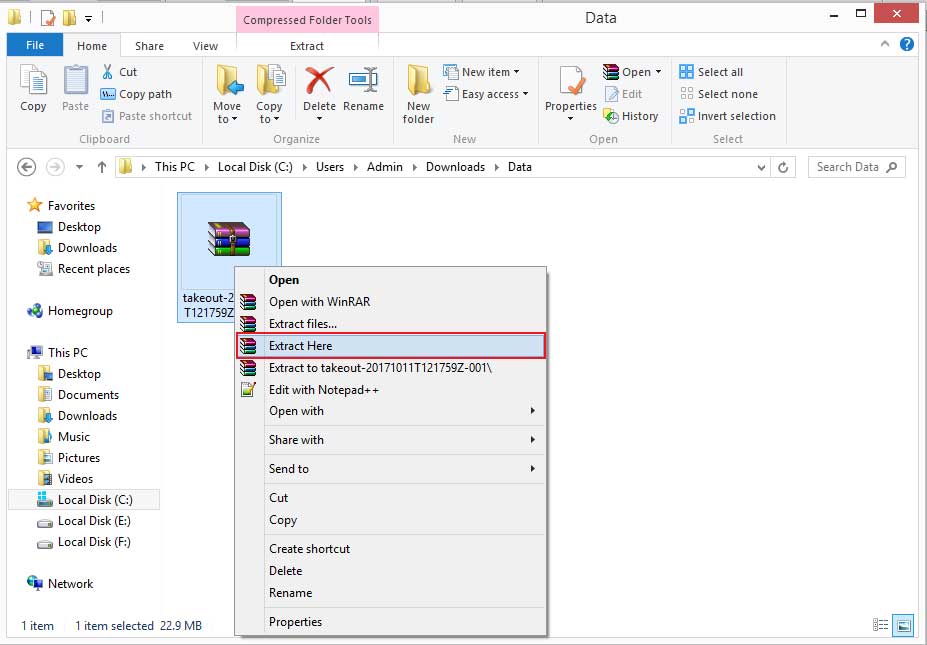 After that, open your Mail folder to get your Google Account data file.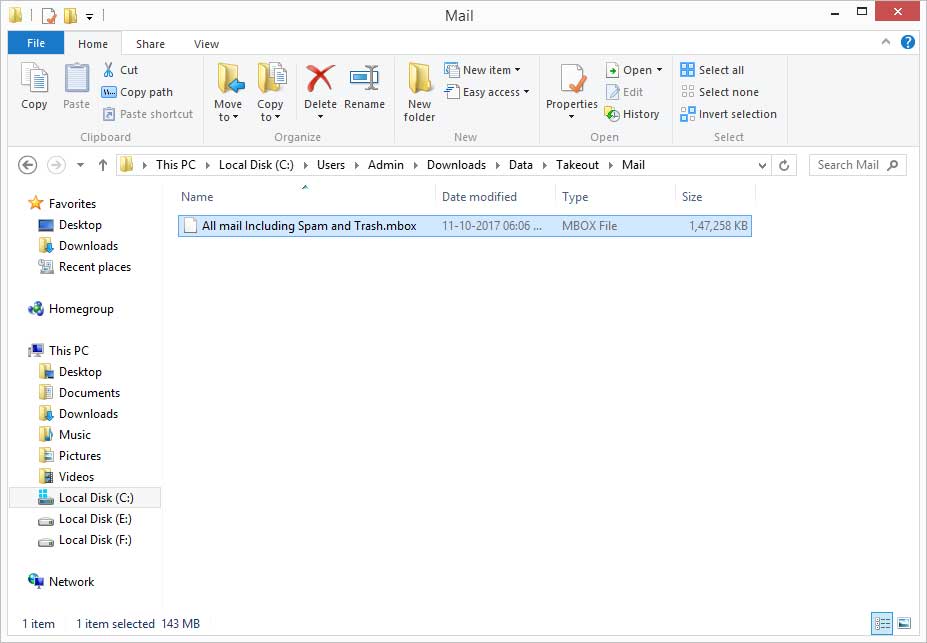 Now download the software by below download button.

After that, lunch the software on your Windows machine.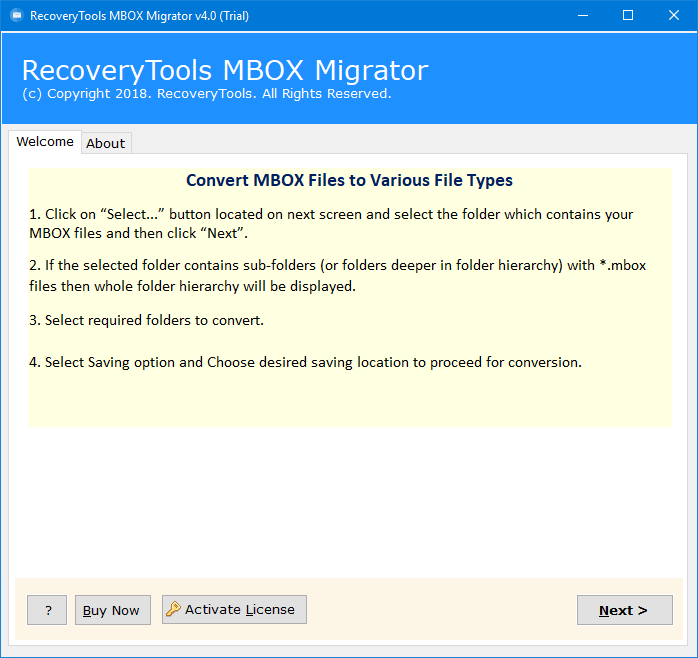 Thereafter, choose the Google Takeout Files with dual selection options.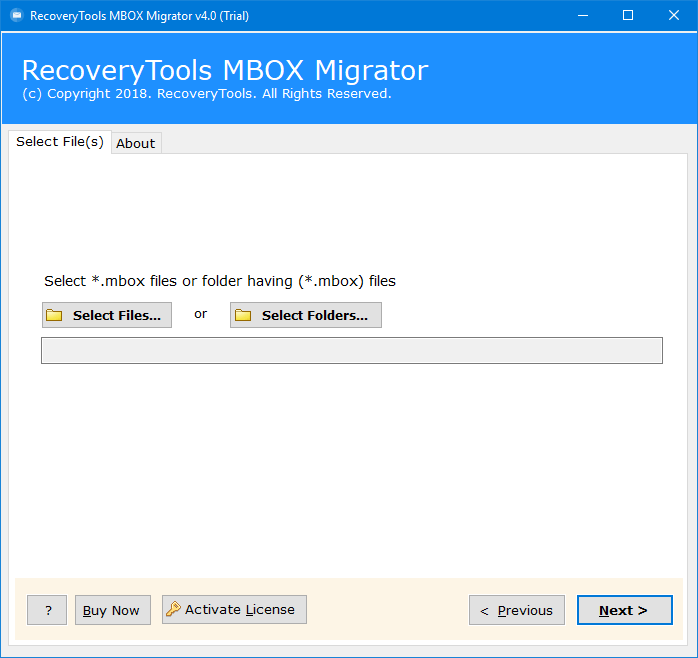 After that, select the required email folders from the list.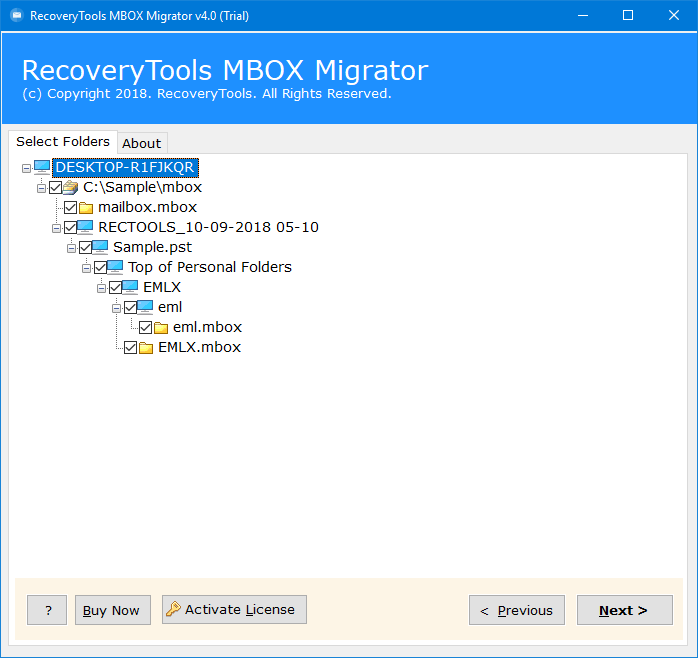 Thereafter, choose any open to download or move Google account data.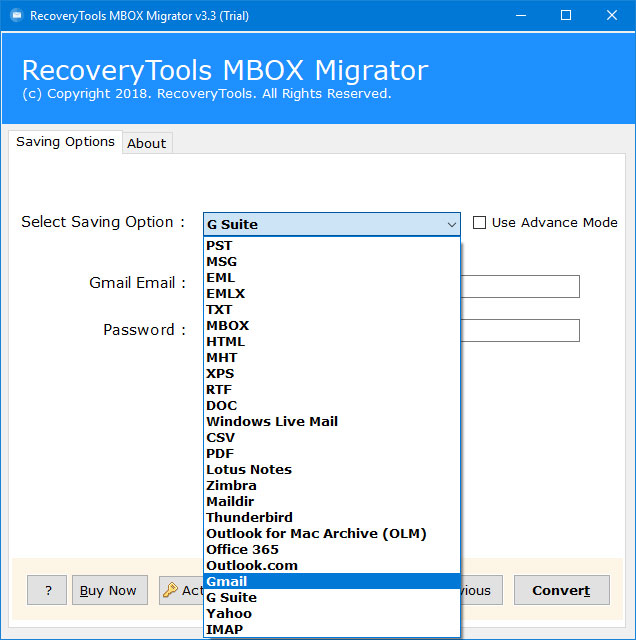 After that, select Location and enter another webmail account details to download Google account data.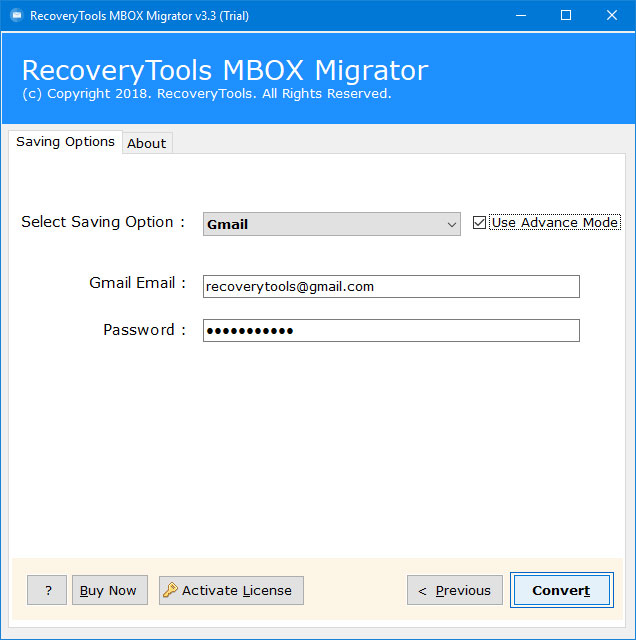 After all, click on the convert button to download Google Account data.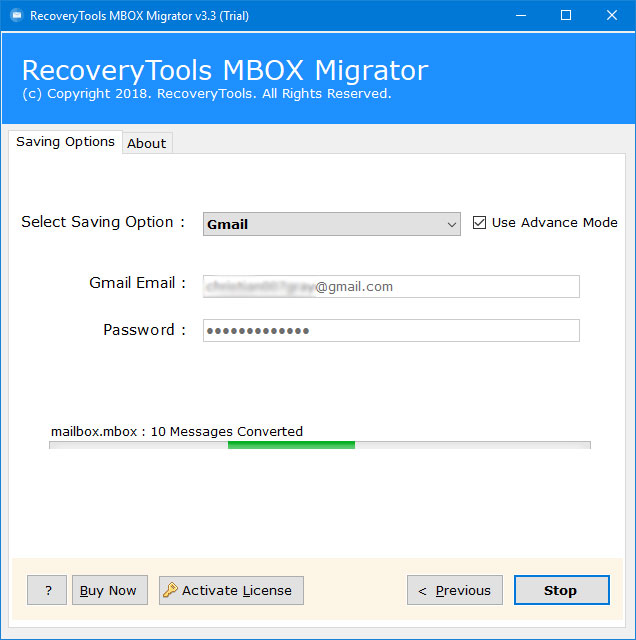 Conclusion
In the above section, we have explained the process to download Google Email account data to Computer and move Google email account data to another platform. Here, we use two methods to download Google Email account data. You can choose any option which suite you better. If you have any problems with the mentioned process and its recommended solution. Then contact us on live support chat.