How to Convert Gmail to PDF with Attachments – Best Method
Karen Chard
~ Modified: 22-08-2023 ~ Google ~ 6 Minutes Reading
Overview: Are you searching for a solution to convert Gmail to PDF instantly? If so, then you are at the correct destination place. There are a lot of solutions mentioned on the Internet but we will come up with one of the finest solution to export Gmail emails to PDF format along with attachments.
Gmail is a well-known Email Service that provides better security features, and has the ability to manage the entire data properly. Users usually convert their data into PDF when they want to store the data as a backup for future purposes. Also, while having some issues like forensic investigation, users export their data into PDF as it is password-protected.
Here, we will discuss the solution for both Windows as well as Mac users. Users will not face any kind of issues and can perform the conversion within a couple of minutes. Moreover, we will focus on discussing both the free manual solution as well as the professional solution to carry out the conversion.
User Query
"For the last 2 days, I am finding a way to convert Gmail to PDF format but didn't be able to find a perfect solution. I had tried to export the emails manually but I have thousands of emails and if I do continue with a free solution then, it will take a lot of time and effort. Is there any instant solution that can help me to export multiple emails to Adobe PDF?"
Free Way to Export Gmail Emails to PDF Format
Here, we will directly login into our Google Mail account and save gmail email as pdf gmail other data to PDF one by one. But while doing this solution, you need to face such limitations and you need to put much of your time and effort.
If you have only limited Gmail emails that you wish to convert into PDF, then you should continue with the steps mentioned below:
Login to your Gmail account.
Click on an email and choose 3 dots right-hand side.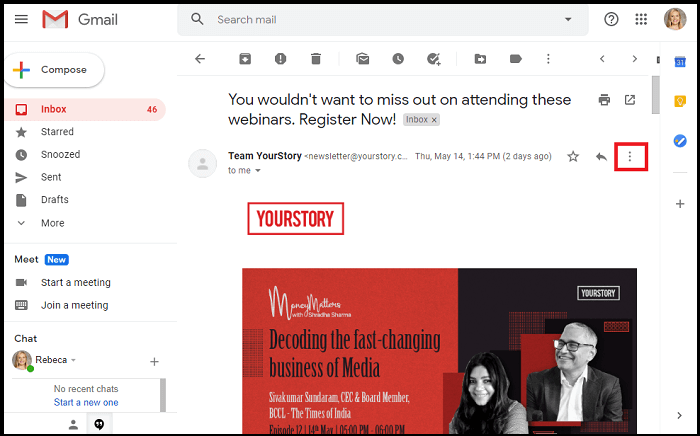 Select the "Print" option from there.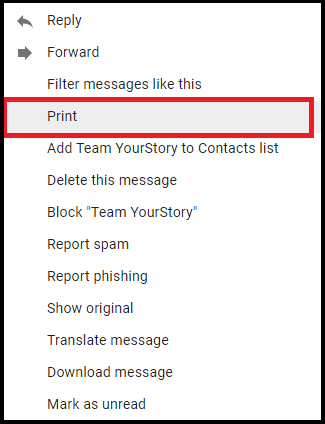 Enter destination as "Save as PDF" and Save.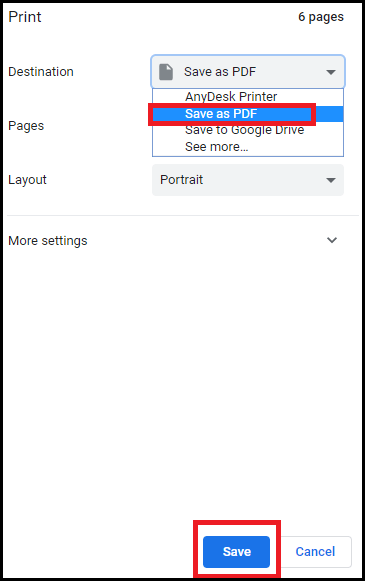 Browse the location where you want to export your data.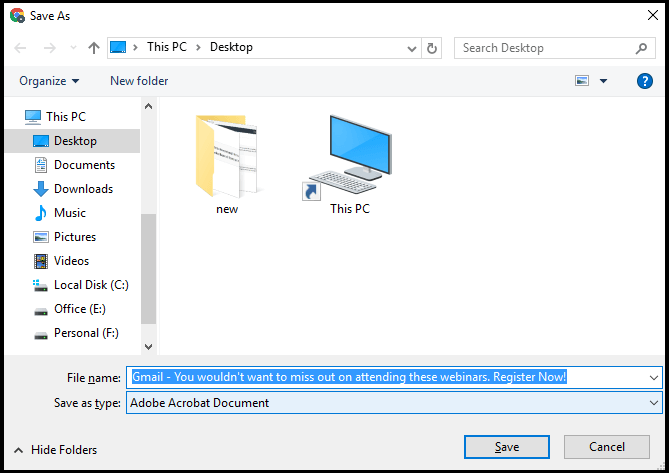 Finally, after performing these simple steps, you can easily convert Gmail to PDFs one by one. However, if you are having unlimited data to export into PDF, then you can continue with the second Gmail to PDF Converter mentioned.
Automated Approach to Save Gmail Email as PDF Format
We recommend you to use a perfect utility RecoveryTools Gmail Backup Tool to convert the data into PDF format. The tool is very developed that has been designed with advanced technological algorithms by most professional experts.
Additionally, It also has a user-friendly interface that is easy to operate for all users. We can also say that it is an all-in-one utility that supports 20+ formats including file formats, email clients, email servers, and other platforms to export the data.
Also, if users opt for automated solution, then he/she can export Gmail to PST and other platforms including
These are just the example for saving options. The software is capable of more and multiple others. While exporting emails, the utility will automatically include attachments in it. Furthermore, the software also possesses multiple features that we will discuss. Users can easily export a needed number of data including emails, contacts, calendars, and other data items. Just download the Gmail to PDF Converter for free of cost and start the process.
Download for Mac  Download for Windows
Simple Steps to Convert Gmail to PDF on Mac

Install and run the mentioned utility on your existing system.
Enter credentials of Gmail account to add mailboxes.
Choose the needed data and you can apply filters.
Select Export option as PDF and Next.
Enter location and click on backup to save Gmail email as PDF.
Detailed Software Guide to Export Gmail Emails to PDF
1) Firstly, install and run the mentioned utility in your existing system. After that, add credentials to your Gmail account.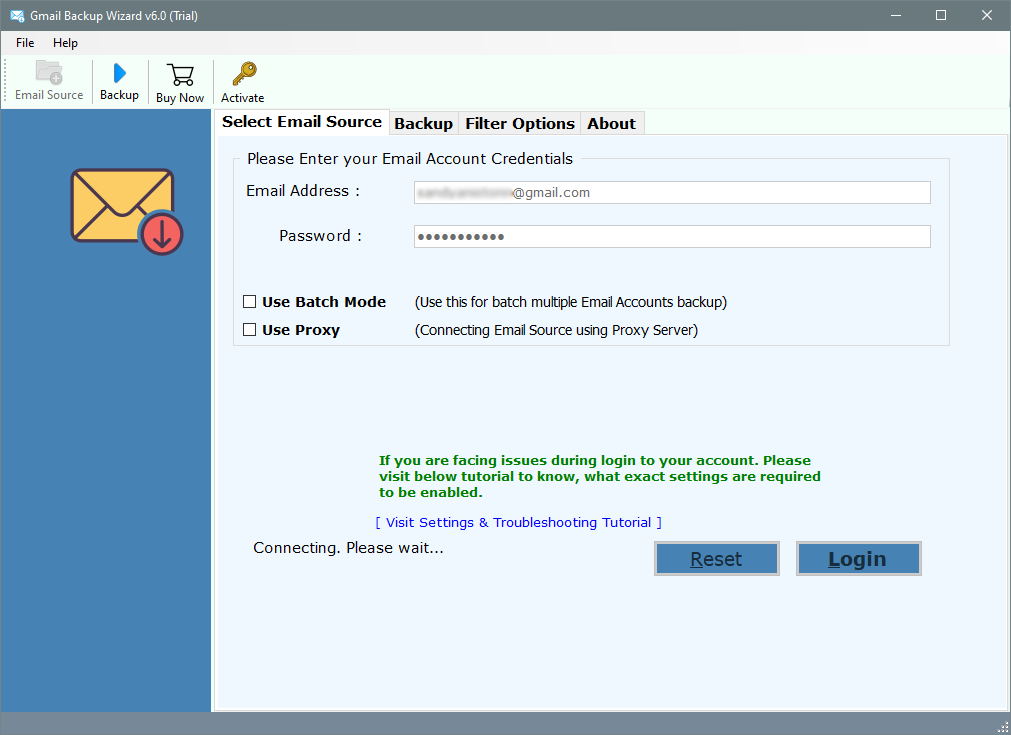 2) Now, select the needed data that you want to export.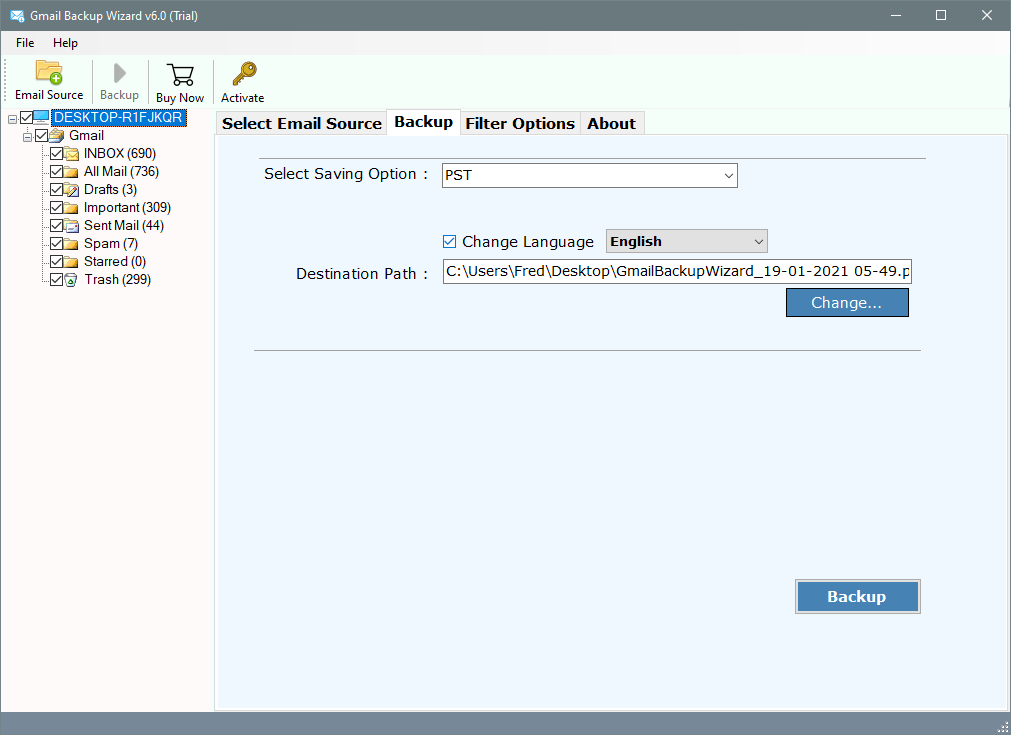 3) Select the Saving option as PDF from the list of formats.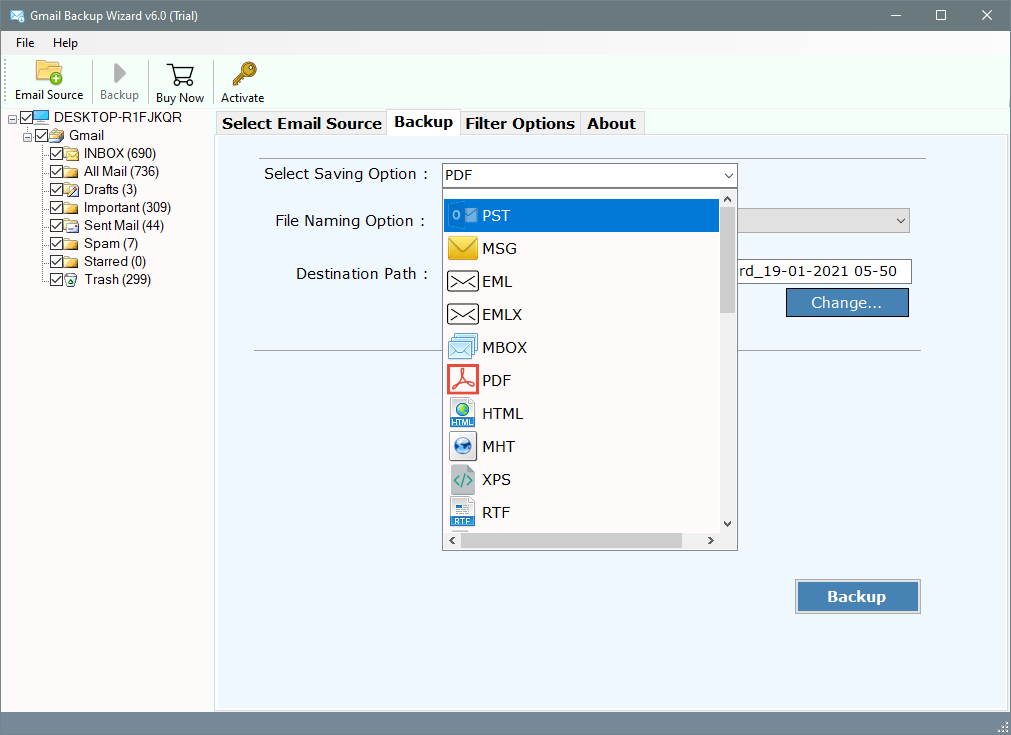 4) Choose the Destination Path and enter the file saving option to export the data.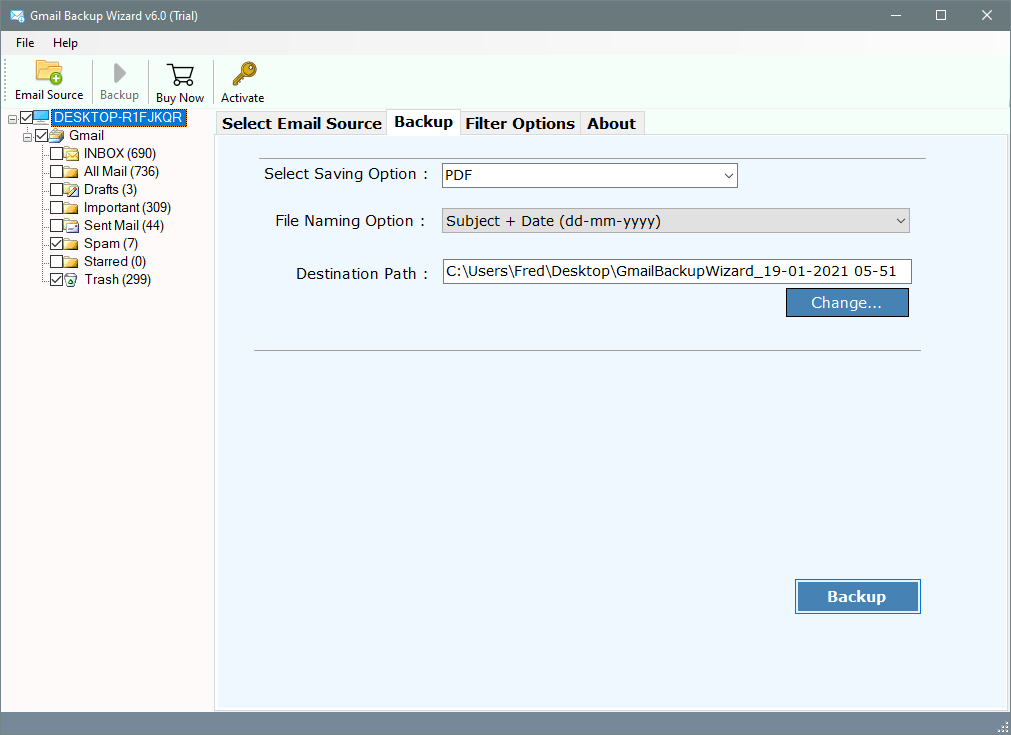 5) Lastly, click on the Backup button to convert data to PDF format.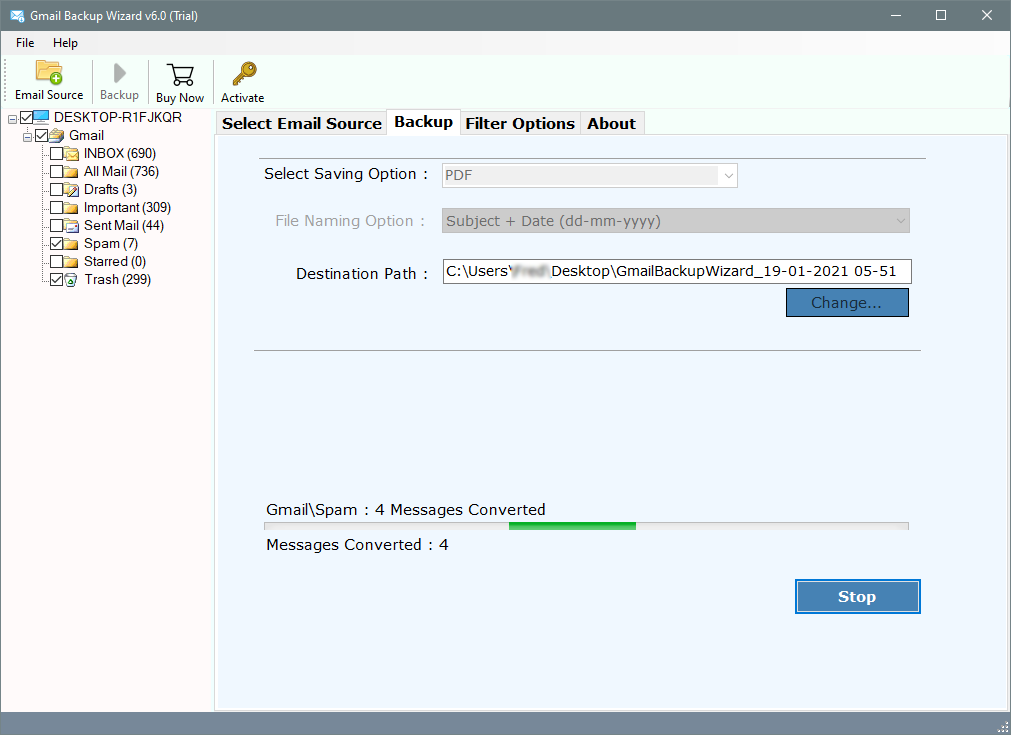 Hence, by performing these simple steps, it is possible for users to easily convert Gmail to PDF with attachments without facing any kind of issues or restrictions. Also, if you found any difficulty to login to software panel, then unable "IMAP Access" and "Create APP Password."

Create APP Password:
Features of Gmail to PDF Converter
Export Gmail Emails to PDF with Attachments: The utility has been designed with a perfect algorithm that allows users to export the emails along with including attachments which is basically a default feature of this software. It can easily include attachments whether they are normal or embedded.
Convert Bulk Data to PDF: It is possible for users to easily export the entire data such as emails, attachments, contacts, calendars, and other data items. Moreover, while converting the entire data there will not be any kind of change and hence the entire data structure is maintained throughout the process.
Filter Feature Option: The Gmail to PDF Converter provides a unique feature to search for a particular email from the bulk of data using different intents such as To, Cc, Bcc, Subject, and other intents. Using the Date Filter option, it is possible for users to carry out emails of a particular duration.
Maintains Original Data Structure: While exporting unlimited emails or other data items, the entire data will be maintained throughout the process. In fact, there will not be any kind of interchanging or swapping in the hierarchy of all the files.
Summing Up
In the above write-up, we have suggested two separate solutions to convert Gmail to PDF instantly. Both the methods as suitable for both Windows as well as Mac OS users. Apart from all, it depends on your choice to continue with the solution that meets your needs and requirements. Moreover, if you have any kind of doubt, then you can anytime connect with our technical experts.
Also Read