Can't Send or Receive IncrediMail Emails – Error 10061 Fixed
Are you unable to send or receive emails with IncrediMail? This problem generally happens because IncrediMail not Connecting to the Internet. You need to fix all the errors of IncrediMail to properly get or send emails & messages.
Just analyze this query asked by a user on our support team.
Hi, I am Suzzanne. I am unable to receive or send emails from the IncrediMail email client. Whenever I tried to open the IncrediMail email client, an error message 10061 comes up. I want to know how can I fix this IncrediMail problem. – Suzzanne Bernadette
Hi Suzzanne, I can understand your problem. You can resolve error 10061 easily after reading this article. First of all, you need to properly configure the Firewall with the IncrediMail email client.
Sometimes, these Firewalls protect your computers from unwanted intrusion from the Internet. If a firewall is installed in your system, then first you need to add all IncrediMail Executable files in the list of Allowed applications. Only then you can send or receive emails with the IncrediMail.
How to Solve IncrediMail is Not Connecting to Internet Error?
First of all, you need to go to firewall settings & then search for the allowed items list.
Now, enable the following IncrediMail executable files full access to the Internet.
IMApp.exe
IMNotfy.exe
IncMail.exe
ImpCnt.exe
You can now use the IncrediMail program to send/receive emails.
In some cases, a user may still unable to send/receive IncrediMail emails. So, you may need to reconfigure the account in IncrediMail. Just verify all of your email account settings including username & password.
Launch IncrediMail & then go to the Tools menu & then click on the Accounts to open the Mail Accounts dialog box.
Now choose your current account & then click on the Remove button.
After that, you need to reconfigure the email account in IncrediMail. Just fill in all the details manually.
Note: Make sure to fill exactly the same email account settings as provided by the email service provider including IMAP/POP3 & SMTP Settings.
After you choose a different application, then you need to migrate IncrediMail data. To do so, you can try RecoveryTools IncrediMail Migrator Software.
Steps to Resolve IncrediMail Can't Send or Receive Emails:
You need to understand the ground reality that IncrediMail is no more supported by its developers. So, if you face any problems, then the support team of IncrediMail may not help you anyhow. Hence, it is a good practice to switch from an IncrediMail email client to another program or application.
Just follow these steps to send/receive IncrediMail data:
First, a user needs to locate the IncrediMail files stored in the default location.
You can check the following directory path for the latest OS or you can also watch the below video.
Once you get the IncrediMail data files, you need to download & install the software on your computer. You can get the free download setup from the below button.
Now, load the IncrediMail data files in the software panel manually or automatically from configured IncrediMail Profile.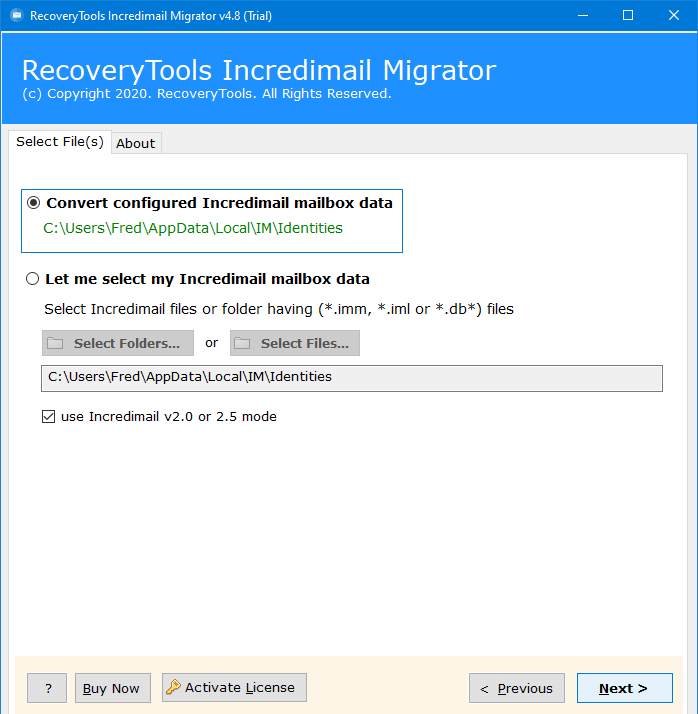 Choose all the required IncrediMail mailbox folder items in the application panel.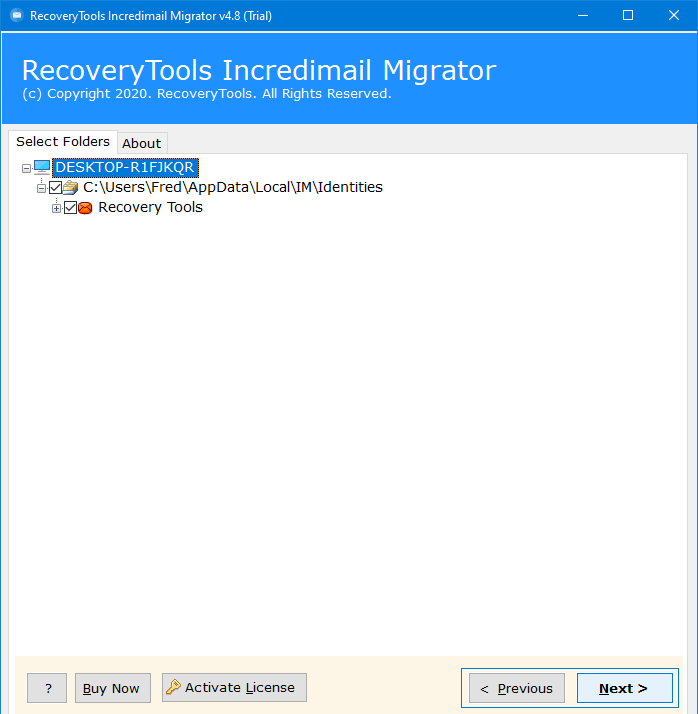 Now, the software will display a list of 30+ Saving formats. These file formats will allow the users to move IncrediMail data successfully.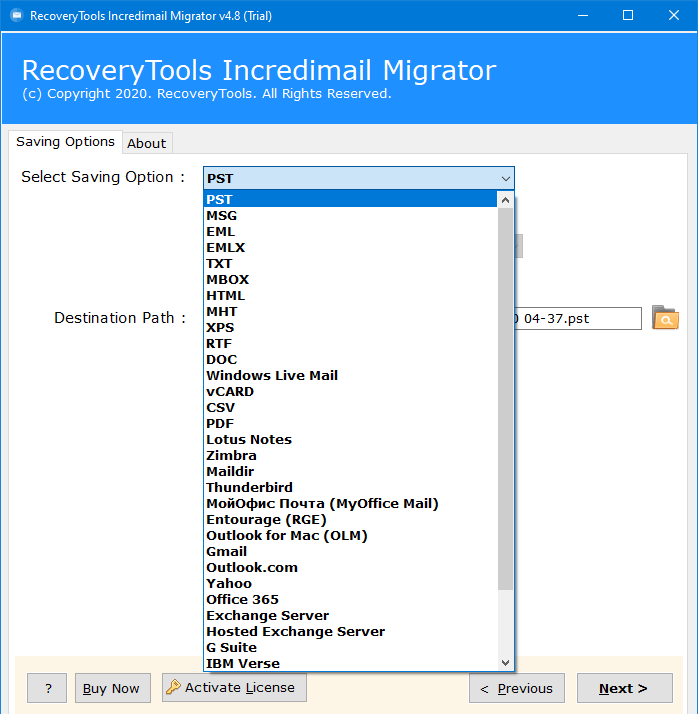 In the next section, users can set up all the options. Click on the Folder icon to change the default destination path. You can also change the language of mailbox folders.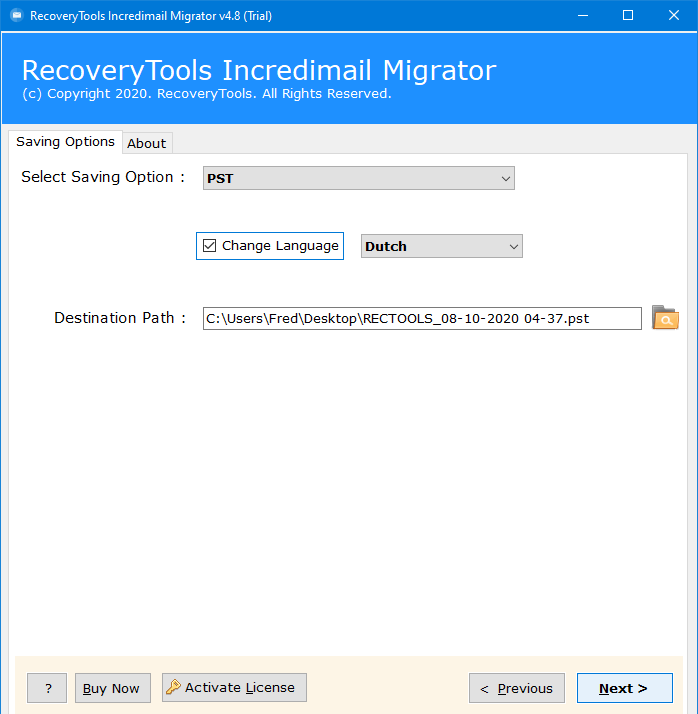 Now, click on the Next button to start the IncrediMail mailbox migration process. Users can analyze the live conversion process directly in its panel.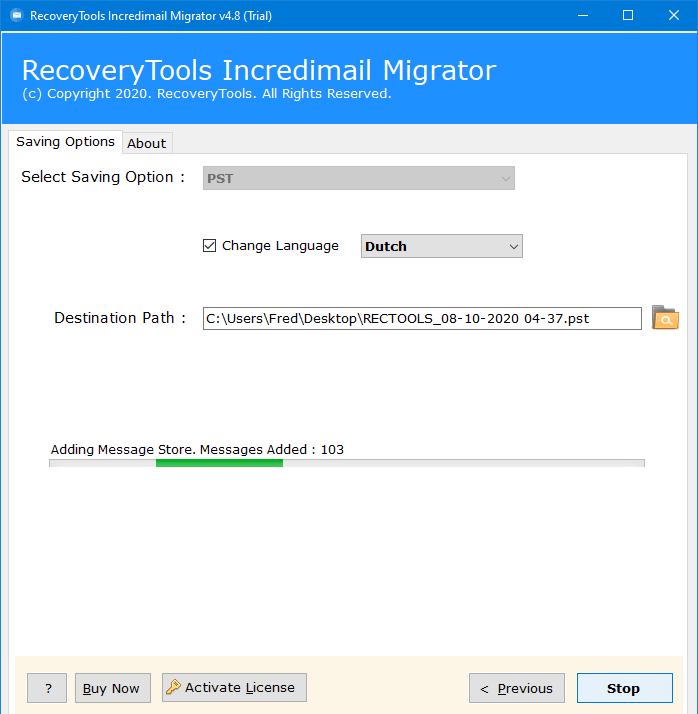 Conclusion:
This article gives a detailed description of how to resolve my IncrediMail unable to send or receive emails. It mainly happens when IncrediMail is not connecting to the Internet. You need to follow certain procedures to successfully resolve can't Send or Receive IncrediMail emails.