Why Office 365 for Business ? Everything You Need to Know!
Karen Chard
~ Modified: 21-01-2023 ~ Office 365 ~ 6 Minutes Reading
This article describes the advantages, needs, and major features of Office 365 for Small Business organizations. Although, It is tried to provide a fine comparison of Office 365 new Features and their Benefits for the Business. Apart from It, one should know fine ways how to migrate from various web-based and desktop email clients to Office 365.
With the release of Microsoft Collaborative Office software in 2015, Microsoft also available users free service of OWA. Users can access most of the Microsoft applications online. It also provides users choice for the one-time subscription of Office 365 while providing most of the other benefits and services for free. With the release, users can access Word, Excel, and other Office applications on mobile, Android & other devices free of cost. The subscription will also start with an annual $70 one-time purchase.
Why We Choose Office 365 when so much is free ?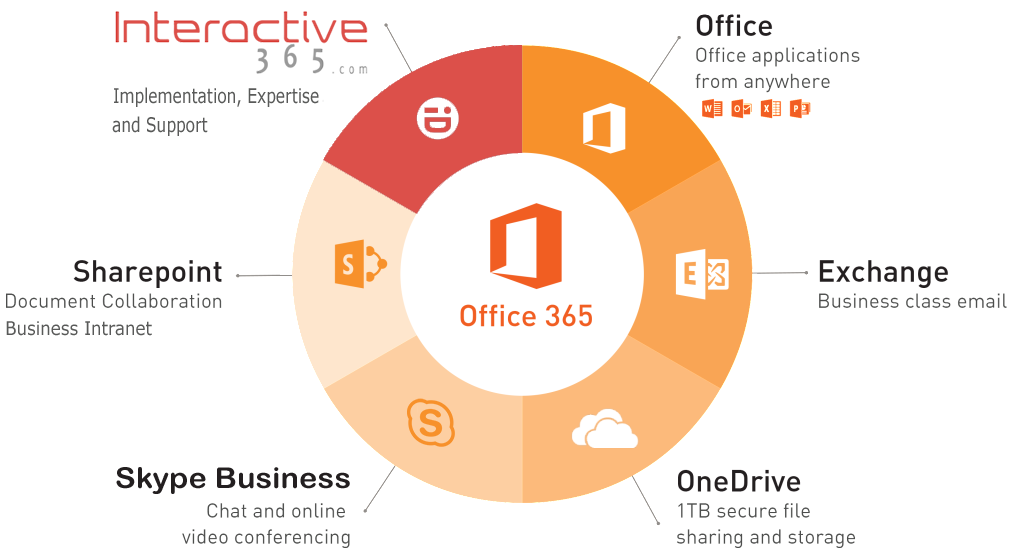 As, there are so many free services available to perform the same task as by doing with Microsoft Office 365, then what are the reasons to subscribe to Office 365? Here are some of the major features and advantages while using Office 365 in place of other free products and services.
Microsoft offers Word for Text Files, Excel for Sheets, PowerPoint for Presentations, Outlook for Personal Information Management including emails, contacts, calendars, and OneNote – All are for free. In the present time, keeping your all data on a single device is not in tradition but users or organizations prefer to store it on Cloud. Here comes the need for Office 365. Users may get access to their account and other information on a number of devices, or on unlimited systems using it.
Features of Microsoft 365 Office – Why We Choose Office 365
Microsoft has always been known for being a better security provider to its users. Security is one of the most important points for a user to store their data on any cloud service, especially in the present environment where users face lots of threats and harms. Believe me, Microsoft is so reputed that It will never use your personal use as it happened in the case of Facebook during Cambridge Analytica Case due to the following few things. Office 365 applications are accessed through 128-bit SSL/TSL encryptions to make them secure from unauthorized access. Office 365 uses Forefront Online Protection for Exchange.
Access from Anywhere at Any time, the tagline completely suits this Office 365 Collaborative Suite. You can remotely access all your account and other Office 365 applications from anywhere. All you need is to have an Internet Connection and any supported device to access your account. It provides real-time Co-Authoring upon the documents, Excel sheets, or presentations simultaneously. Users can real-time edit or see the changes made by their associates instantly. Quicker and easier collaboration of items between the employees not only improves productivity but also allows them to work together, even though they are doing it through different buildings.
A Complete Package under One Office Suite:
Office 365 provides complete offerings of the services, solutions, and applications including Office Web Apps (Word, Excel, PowerPoint, OneNote, Outlook, Publisher, Access), Online Web Portals (SharePoint Online), Extranets, External Website, Instant Messaging and Enterprise Social Networking (Yammer), also Voice and Video Conferencing (Skype), Web Conferencing, e-Mail (Outlook), Voice Mail, Exchange Online, Business Cloud Storage (OneDrive), Project Management (Planner), Business Intelligence (Power BI), Social Document Discovery (Delve), Private Video Library (Video), and a powerful tool for creating reports, presentations.
Common Benefits of Microsoft Office 365 Service for Business Users
Apart from all this, Microsoft Office service has certified with ISO 27001 standards, SAS70 type I & II audits completed. It also receives the EU Safe Harbor seal, HIPAA (Health Insurance Portability & Accountability Act), and FERPA (Family Educational Rights & Privacy Act). Microsoft Online Service development, deployment, and also maintenance are governed by Security Development Lifecycle. Office 365 itself comes up with an in-built version of Antivirus which automatically scans all your documents, messages, and applications to protect them from any malicious threat or malware.
Organize All Your Content:
Get the workings done according to your desires as the software provides direct options for the users to organize their meetings, emails, and contacts very easily. In-Office 365 environment, all these things are well synchronized to work together. For example, if you receive any information, or update a contact through your mobile. It will automatically update all the devices accessing the same account.
Wide Range of Compatible Devices & OS:
For Small businesses, it is not necessary that they upgrade all of their systems and devices with updated and latest Operating Systems. The big advantage while using Office 365 is that it is compatible with all the latest Windows and Mac OS. Such as Windows 10, Windows 7, Vista (SP2), Windows XP SP3, XP Home and Media Center edition, Mac OS X 10.5 (Leopard) or OS X 10.6 (Snow Leopard). Web Portal works with IE 7 or later, Mozilla Firefox, Apple Safari, Google Chrome 3, and later versions.
Effective Cost N Plans according to Requirements:
It is one of the best things which most small business units or organizations want to hear. Apart from old Exchange Deployment plans, Office 365 provides monthly and annual subscriptions. If a user wants to use the service then he will subscribe to it.
Success Story of some well-known Organizations and role of Office 365 in it:
"The future for Hershey is very exciting—with Microsoft cloud solutions, we are in control of our digital journey, connecting everyone to work better together and share our goodness."

– Carlos Amesquita, Chief Information Officer, The Hershey Company

Read Full Story…

"As our business continued to grow and evolve, it was absolutely critical that our software follows along with us."

– Julie Gaines, Founder, Fishs Eddy

Read Full Story…
Final Thoughts:
If you ask me personally, then there is no doubt switching to Office 365 is a great deal. Whether it is from Outlook, Thunderbird, Apple Mail, or some other Desktop Based application. In these circumstances, we are here providing some easy solutions to our valuable users. For how to switch from different applications to Office 365 mail client:
Zimbra to Office 365 Migration
Zoho Mail to Office 365 Migration
Rediffmail Pro to Office 365 Migration
AOL Mail to Office 365 Migration