How to Transfer Emails from Tiscali to Gmail Account ?
Karen Chard
~ Modified: 02-06-2022 ~ How To ~ 6 Minutes Reading
Today, in this post, we will explain to you how you can forward emails from a very popularly known internet and telecommunications service that is Tiscali mail to a new Gmail account (or an old one). Learn the most accurate and effortless solution to transfer Tiscali email to Gmail.
Tiscali is an Italian telecommunication and media company that was found in 1998 and whose headquarters is placed in Cagliari, Italy. It offers IT services to its domestic market. Various users across the globe desire to transfer all emails from Tiscali webmail to Gmail due to different reasons.
One of the most stopping things which afraid of users from following an email conversion solution is that they can miss significant emails during the task. If that sounds to you, worry not!
You are not the only one who looks at the Tiscali email to Gmail migration process as a little bit difficult. A lot of users do have a similar issue just like the one given below-
"Hi! I am searching for a solution that can transfer Tiscali email to Gmail. Just in case I ever leave Tiscali. While looking for the best method for this conversion, I found that Gmail supports IMAP settings. But I wonder if this method can forward bulk emails from Tiscali service to Gmail all at once? Or, do I need to add each email individually ? I want an easy and fast automated solution that can directly move all my current and old emails from Tiscali to my new Gmail account. Any help would be great!!"
Moving Tiscali Emails to Gmail without Missing any Information
You can efficiently switch from Tiscali mail to Gmail or any other webmail without missing any emails sent/received from your Tiscali email address. The RecoveryTools Email Backup Wizard is the one solution that can solve your problem regarding how to transfer Tiscali email to Gmail. It gives a direct functionality to forward multiple Tiscali emails into Gmail account all at once.
Bear in mind that you are not certainly limited to only one saving option- Gmail. There is a whole bunch of alternatives that you can utilize for executing Tiscali email migration.
You can download the tool by clicking on this link –
Download for Windows Download for Mac
Steps to Transfer Tiscali Email to Gmail
Follow the steps to transfer emails from Tiscali to Gmail-
Open Tiscali to Gmail conversion tool.
Choose Tiscali email source & enter account login details.
Select necessary folders for the task.
Select Gmail and specify its account credentials.
Click on backup to transfer Tiscali email to Gmail.
Stepwise Solution to Add Tiscali Email to Gmail Service
First of all, start the software on your Windows or Mac machine.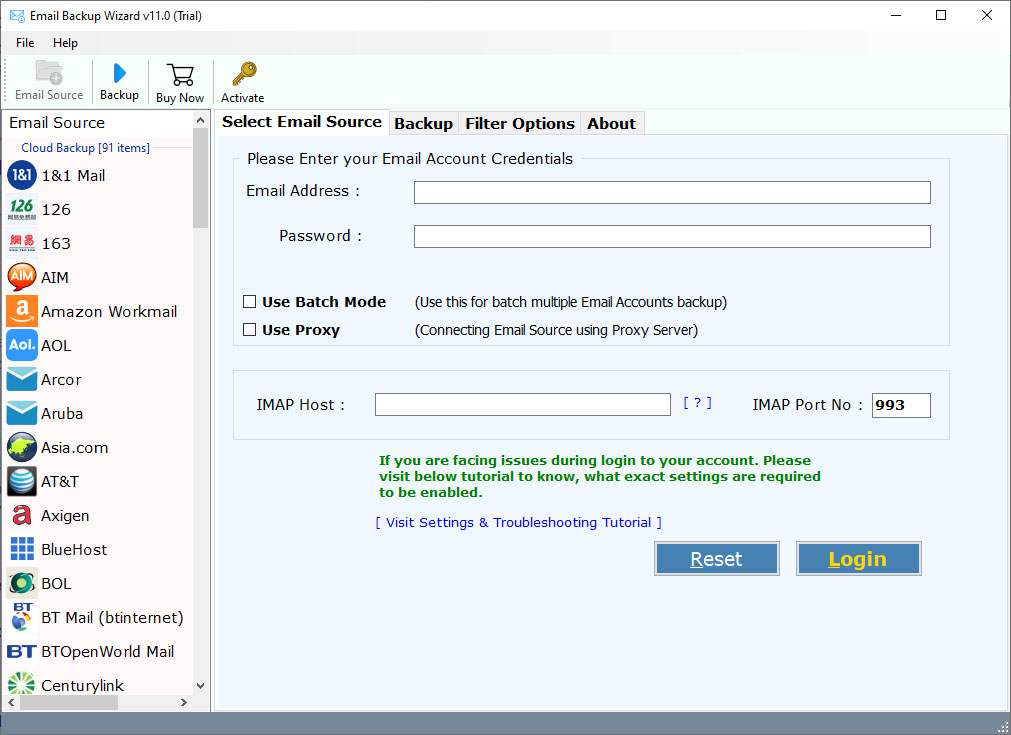 Choose the Tiscali email service from the toolkit and fill in the email address, password of the Tiscali account. Tap on the login tab to continue.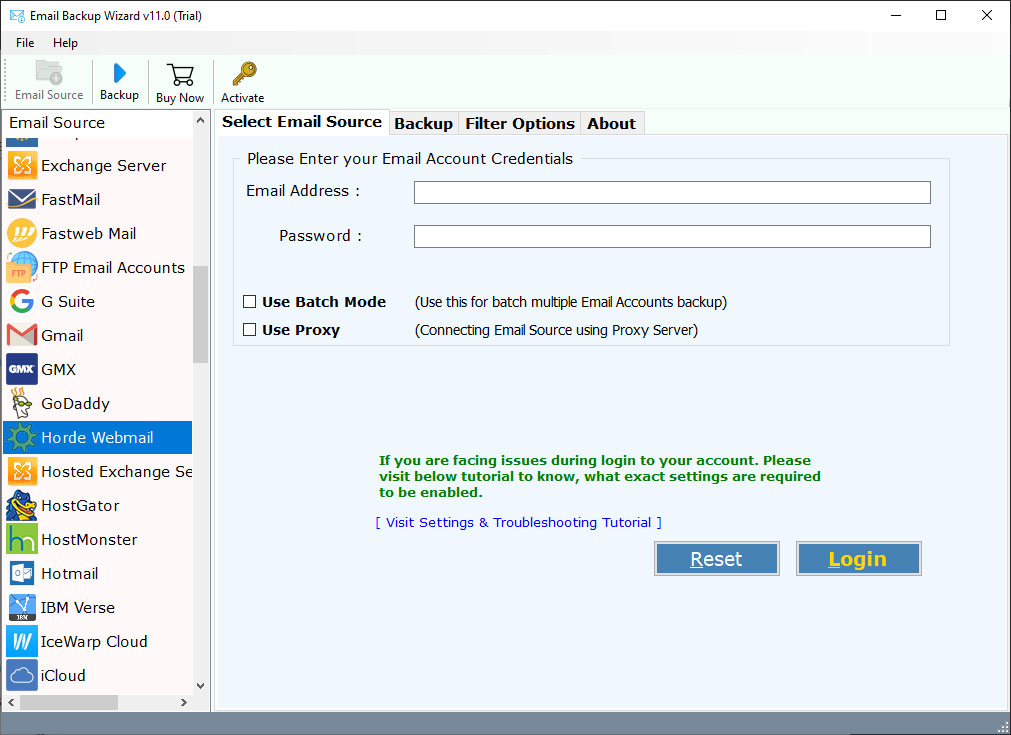 Then, mark the email folders which are required to be migrated from Tiscali account to Gmail.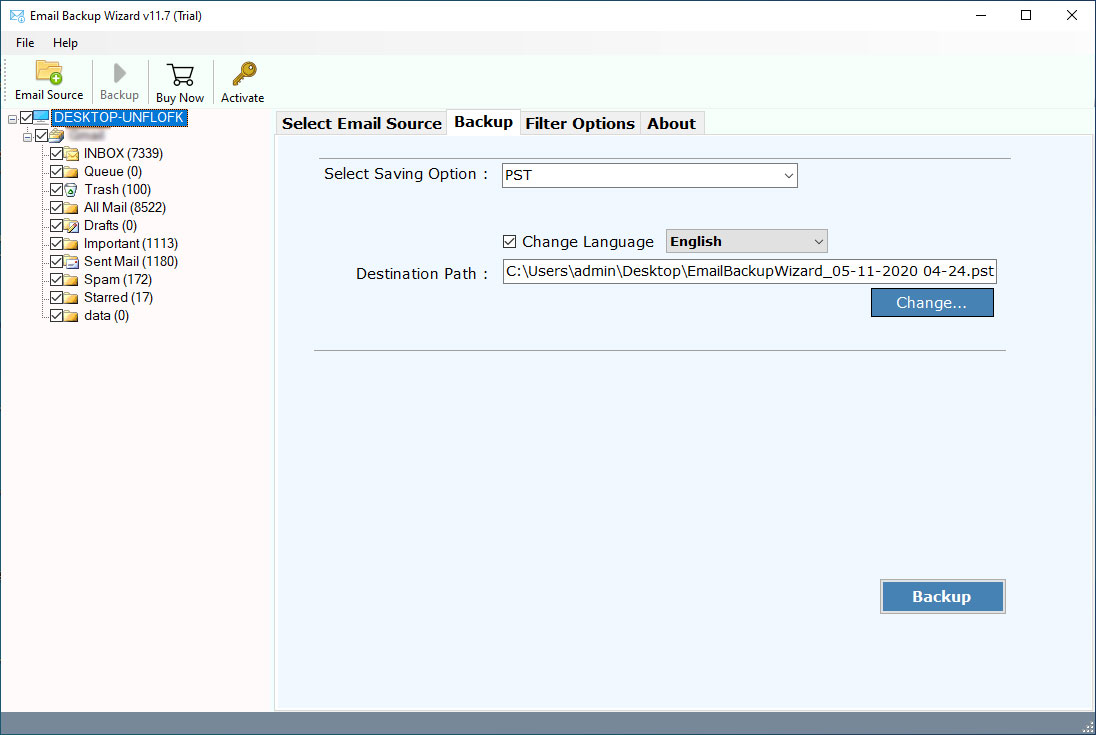 After this, select the saving option as Gmail from the given list of formats.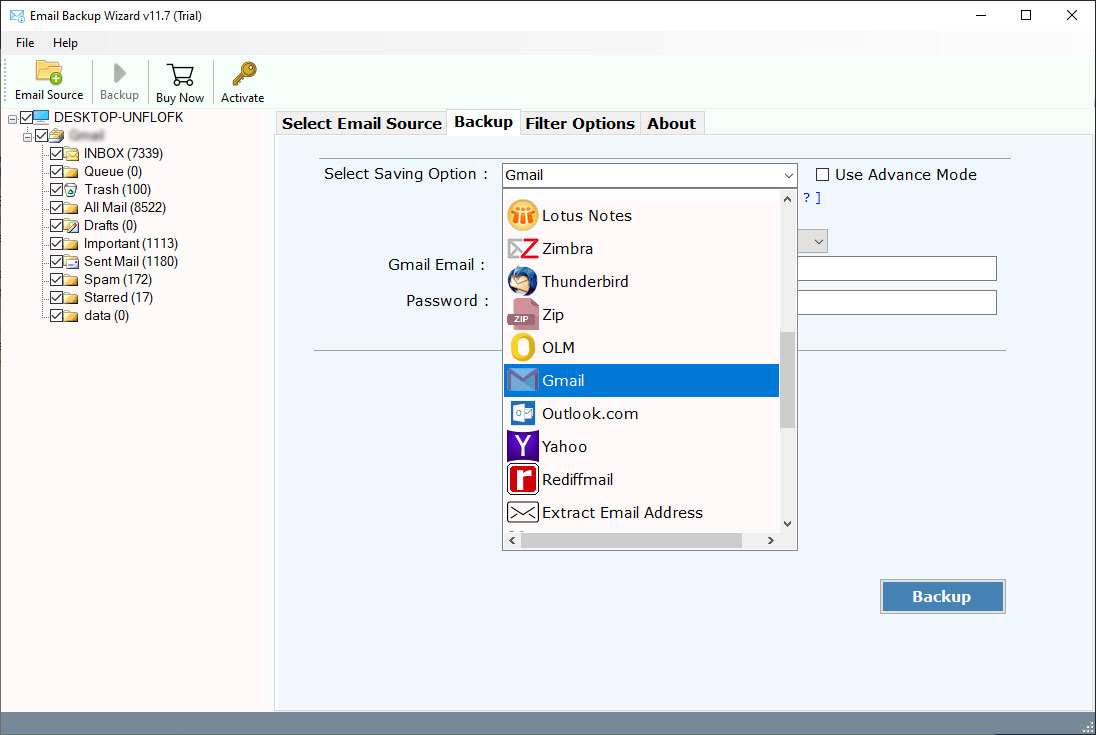 Fill Gmail email address and password in the user interface panel.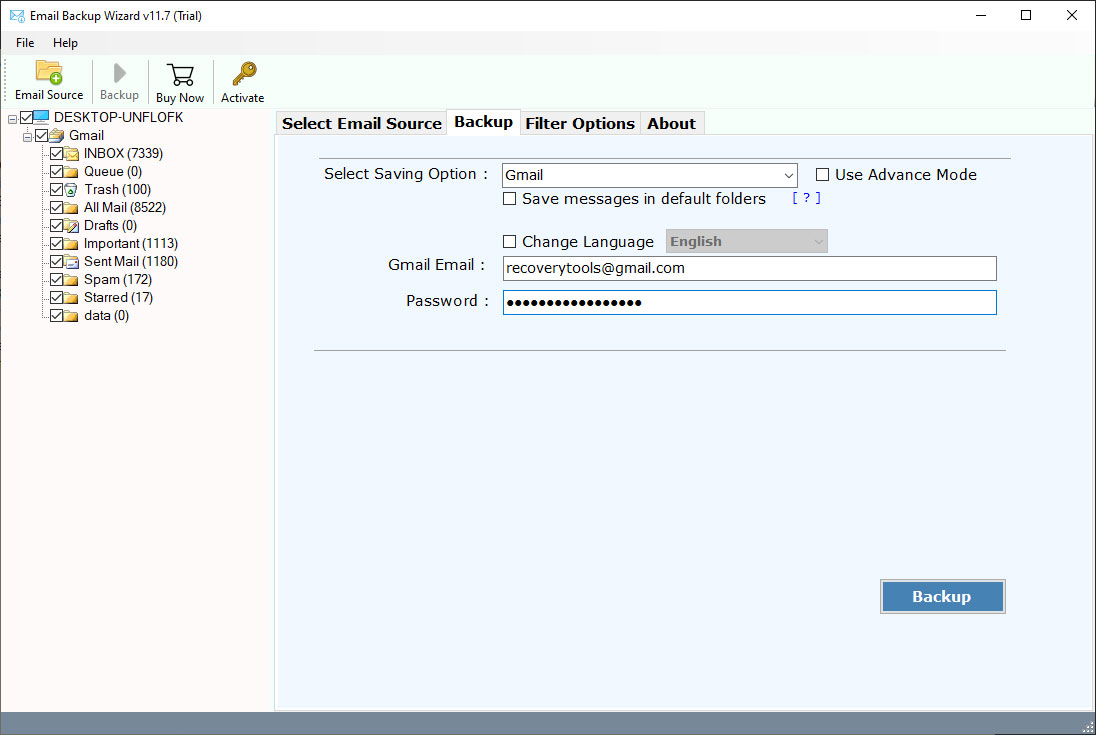 Also, you can select the additional options to migrate only selected emails.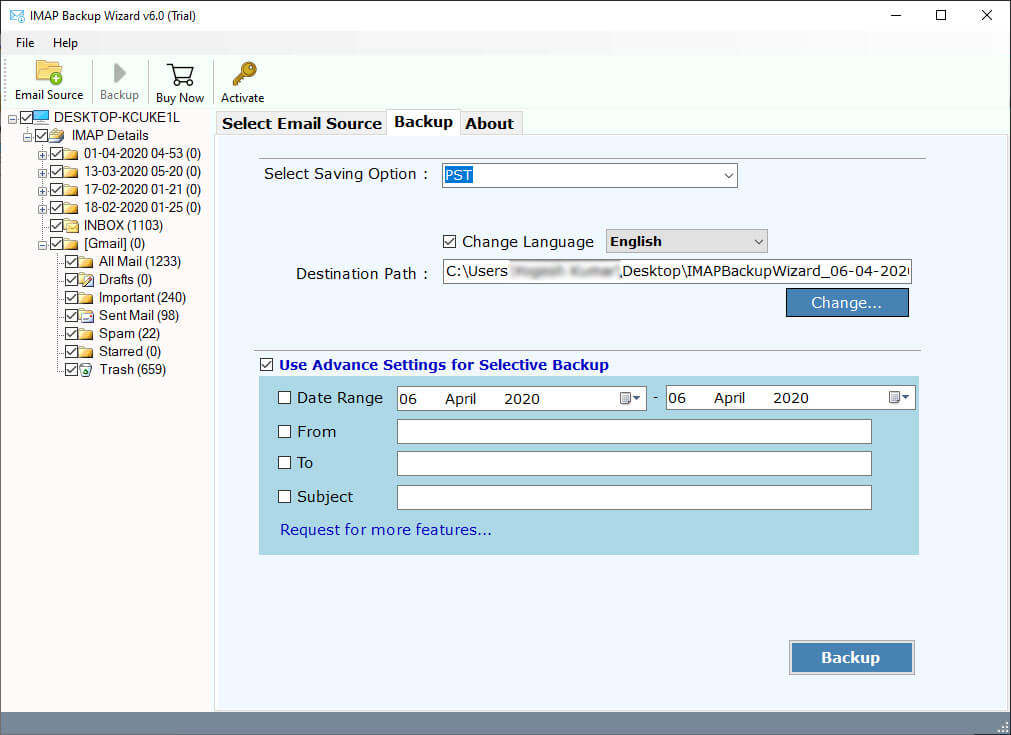 Finally, hit on the backup button to begin the transfer of Tiscali emails to Gmail account.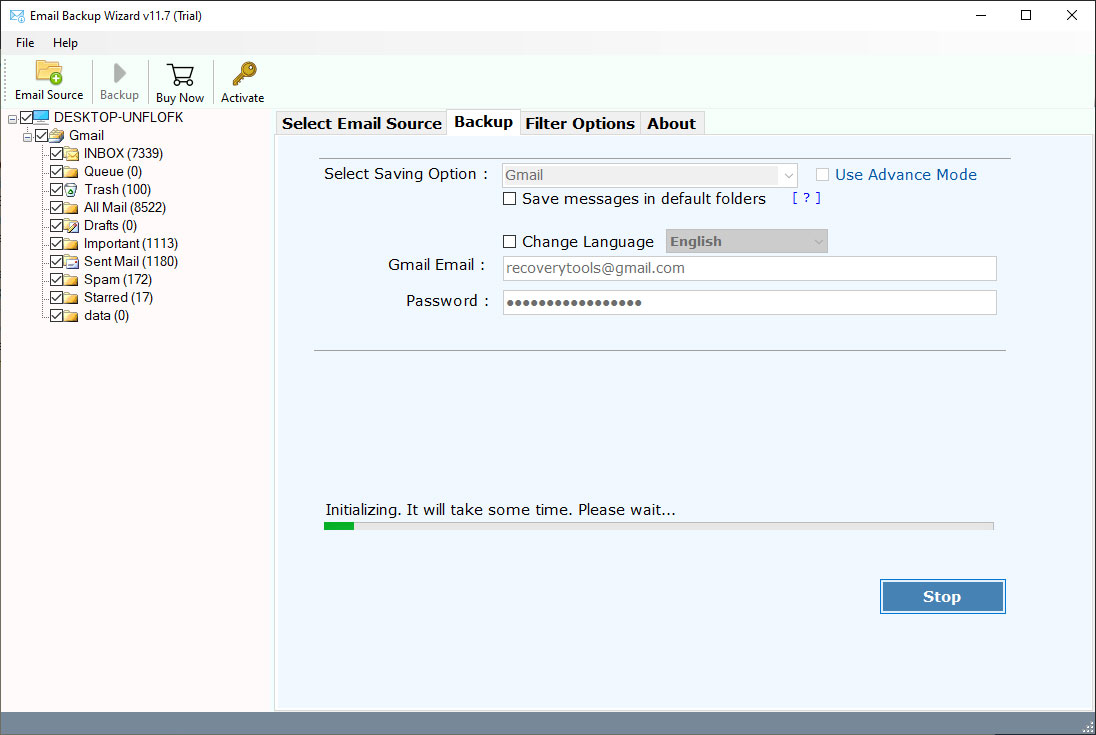 Useful Benefits and Features of Software
For transferring multiple Tiscali email account data to Gmail, take the help of the batch mode feature. You will need to fill the Tiscali email accounts details in a CSV file and later upload it into the software panel.
Move Emails with Attachments:
One of the best features of this tool is that you don't need to look out for a separate application for migrating attachments. With this software, you can transfer Tiscali email to Gmail along with embedded attachments as well.
Selective Mail Conversion:
If you want to forward only some selective emails to your Gmail account then fret not. The advanced settings option offered by this utility will help you to do so. Just choose any emails as per date range, email address, subject, etc.
No one wants to invest their money before testing it properly. We understand your needs very well that's why we also have a trial edition for you which is completely free of cost. It allows you to transfer few email items from selected email services to supported platforms.
Preserves On-disk Folder Structure:
During the process to add Tiscali email to Gmail, the software protects the internal folder hierarchy.
Maintains Email Attributes:
Once you have selected this application for transferring Tiscali emails to Gmail, then you don't need to think about data loss issues. Because, this software will automatically keep intact all email components like metadata, hyperlinks, images, attachments, etc. during the conversion.
Frequently Asked Questions
How do I batch transfer Tiscali email to Gmail ?
Enable the 'batch mode' option in order to transfer multiple emails from Tiscali to Gmail account.
I am not contented with my current Tiscali mail service. Will your software be enough for moving 1000+ Tiscali emails to Google mail ?
Yes, there is no limit to perform the migration of Tiscali data to Gmail with this tool.
Does the tool move data from any email folder of Tiscali mail ?
Yes, once you have selected the Tiscali service for the conversion, the software will load each and every email folder from your account into the UI.
Conclusion
In the above article, we have explained the complete way of transferring Tiscali Email to Gmail account. Transfer of emails from any cloud-based account to another is a daunting thing to do. But, when you have a reliable and accurate email conversion solution with you, then your problems automatically vanish. In this blog post, you learned the complete process to transfer Tiscali emails to Gmail account. Hopefully, you liked this article and can now effortlessly perform the migration of Tiscali email data to Gmail. For any other information, you can also contact the technical team.