How to Transfer Emails from SKY Mail to Gmail Account ?
Overview: Are you looking for a method to transfer SKY email to Gmail account ? Or want to know how to migrate emails from SKY to Gmail ? If yes, then read this article. This writing explains to process to move emails from SKY Mail to Gmail account in depth. So, let's start the process to understand more.
Sky UK Limited is a British telecaster and media communications organization that gives TV and broadband Internet services, fixed-line and cell phone services to buyers and organizations in the United Kingdom. It also offers a free webmail service to its users who purchase the service.
Before the Sky Mail to Gmail migration process, an inquiry comes up – Why Gmail? Actually, there are tons of inspirations for moving SKY email to Gmail. As Gmail is a standout among other email platforms it gives better spam filters, protection, contacts and schedules, calendaring, Office productivity tools, and a few more. That's why people like Gmail.
"Hi, I have been using SKY internet service for the last few years. It provides a free webmail service called SKY webmail. I have store may email inside my SKY mailbox. But recently I have faced many issues with SKY broadband service. So, I decided to move from SKY to Another service provider. But before that, I need to move all these emails from SKY to Gmail account. Please help me."
A Simple Method – SKY Mail to Gmail Migration
One can easily migrate SKY email to Gmail account using RecoveryTools Email Backup Wizard. This solution will provide a direct way to transfer SKY email to Gmail or Google Workspace accounts. A user needs only both account credentials to move data from SKY mail to Gmail account. You can download the applications on Mac and Windows machines.
Download the Solution:
Download for Windows Download for Mac
Note:  A client will get free demo of this application from above button. The application will permit the clients to migrate just initial 25 messages from SKY Mail to Google Mail account. Nonetheless, assuming you need to move limitless information with no limit, then, at that point you need to buy this solution.
Steps to Transfer SKY Email to Gmail Account
Get the solution on your machine.
Pick IMAP and enter Sky webmail credentials.
Select the required email folders from the list.
Choose the Gmail option and fill account credentials.
Start the SKY mail to Gmail Migration process.
How to Migrate Emails from SKY Mail to Gmail Account ?
A user needs to download or install the application on its computer first.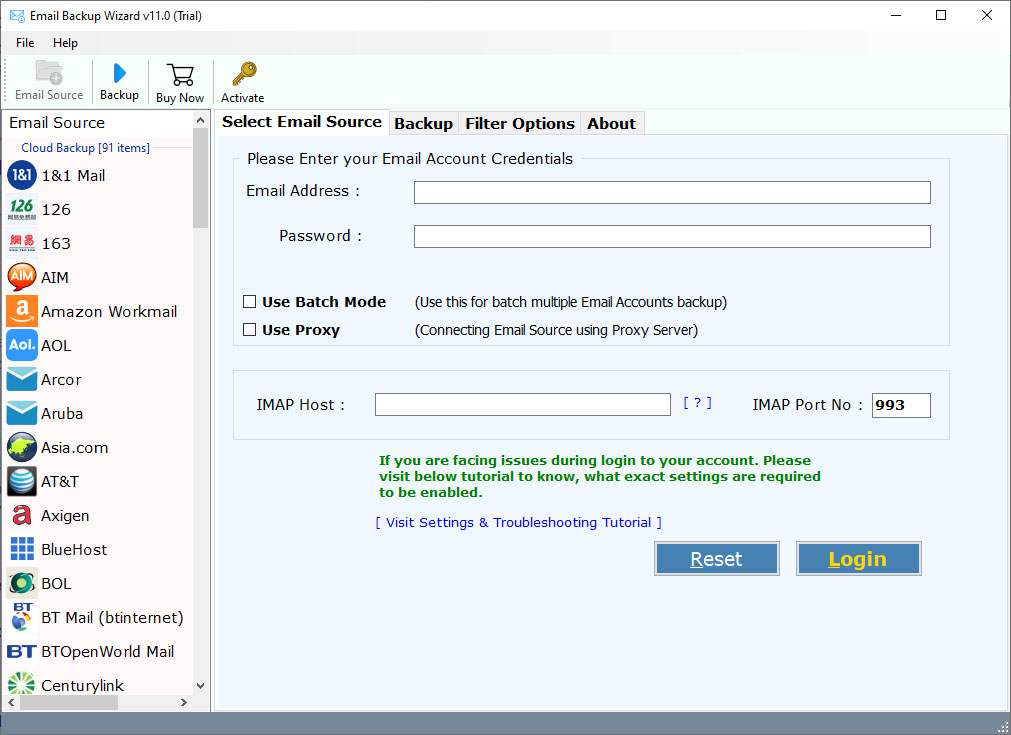 After this, select the IMAP option and fill all the required details including IMAP settings.
SKY Webmail IMAP Settings
User Name: – Enter your email address.
Password: – Enter your email account password.
IMAP Server Address: – imap.tools.sky.com
Port No.: – 993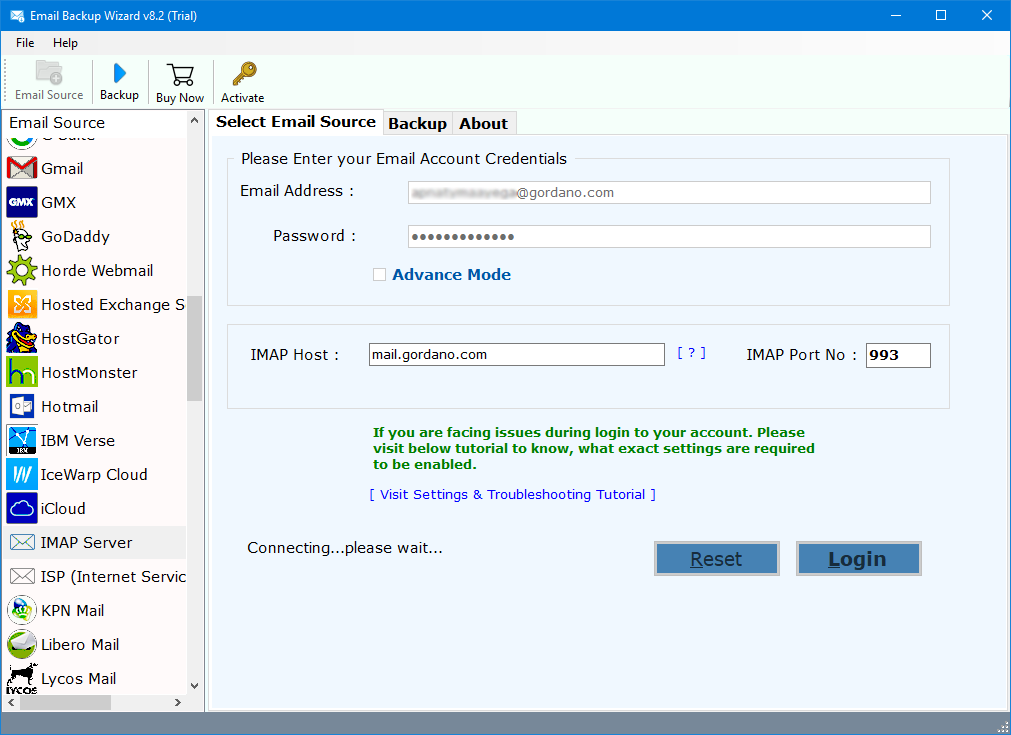 Now, choose the email folders which you want to move from SKY webmail to Gmail account.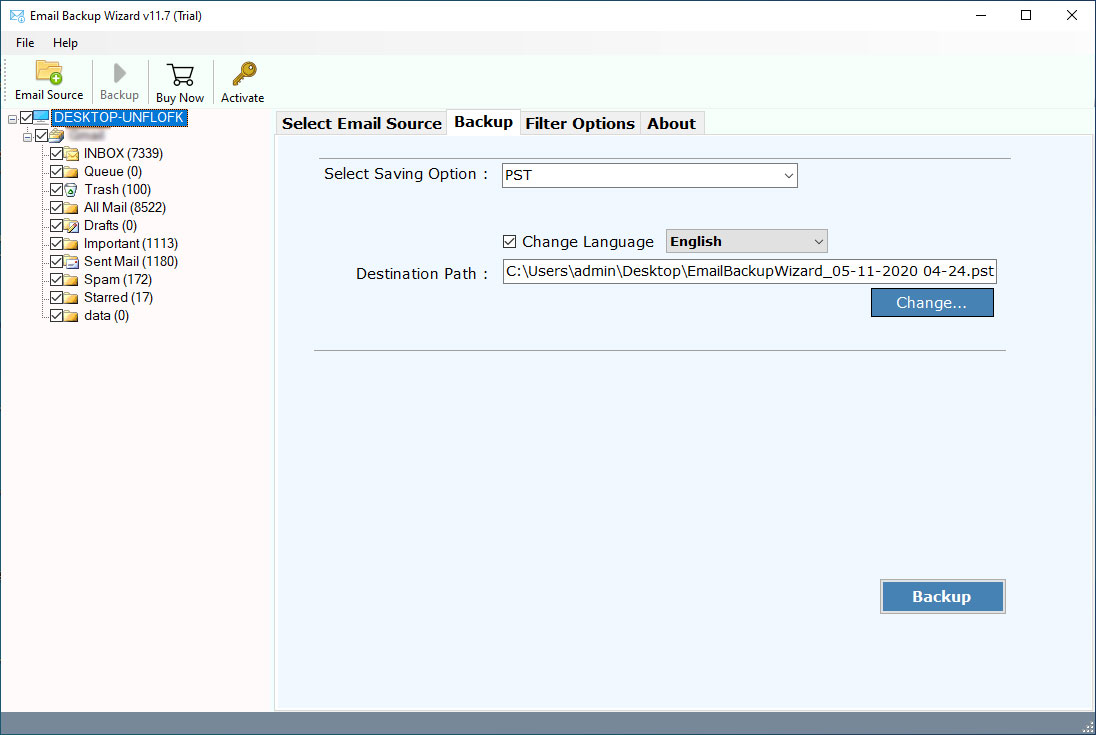 Select the Google Mail option in the list of file saving options.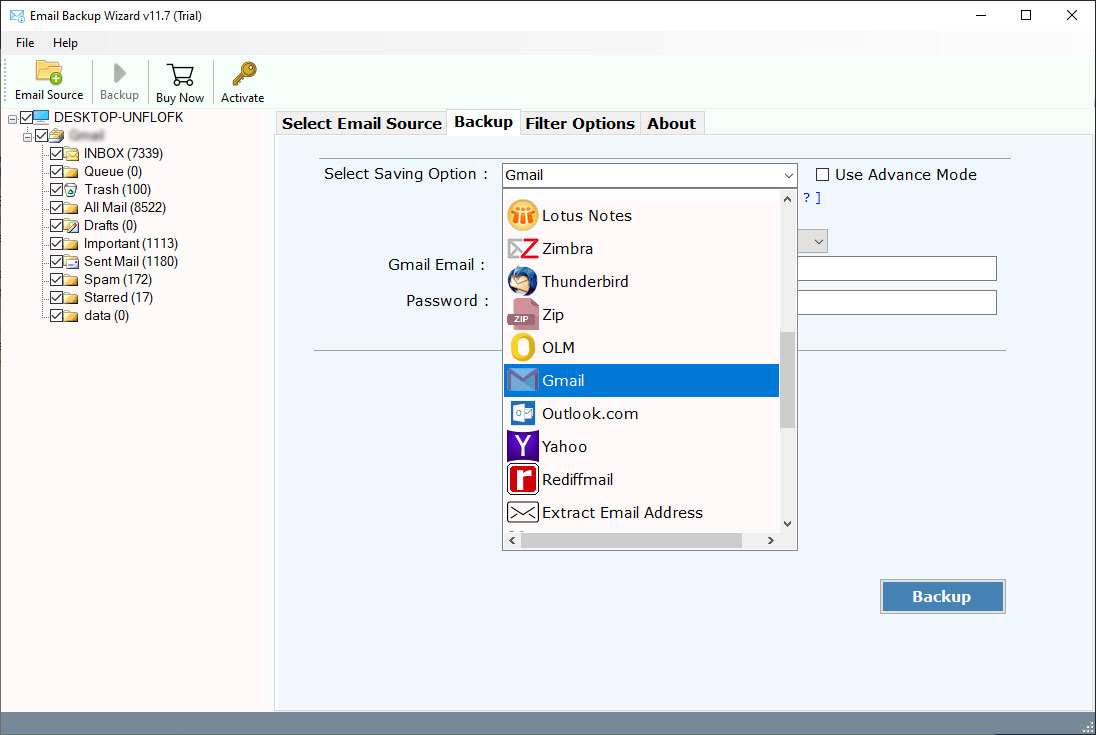 Enter the required Gmail account credentials in the user interface panel.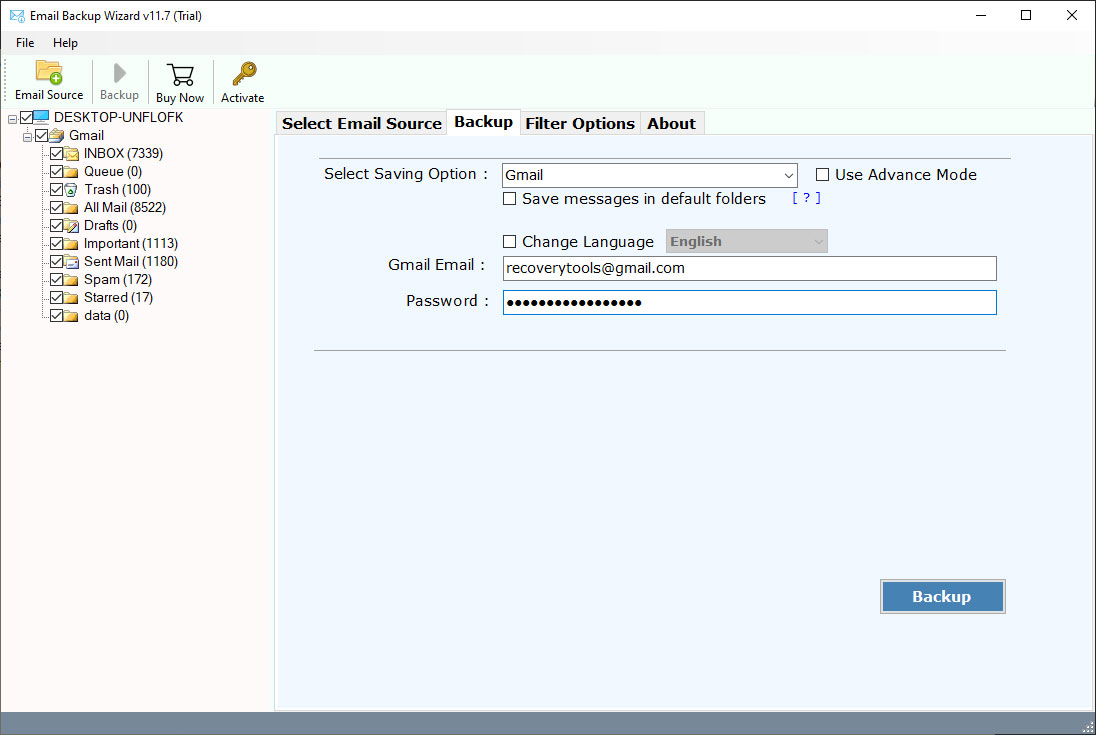 Choose the additional filter setting options in the list of given options.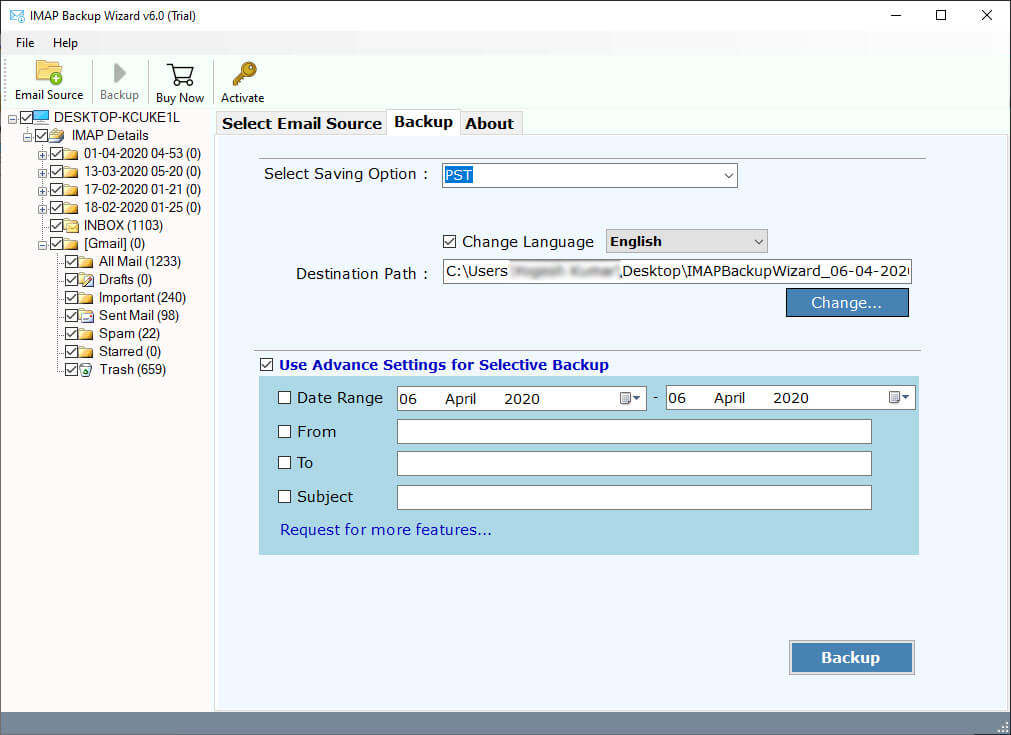 Start the migration process of SKY webmail to Gmail account directly.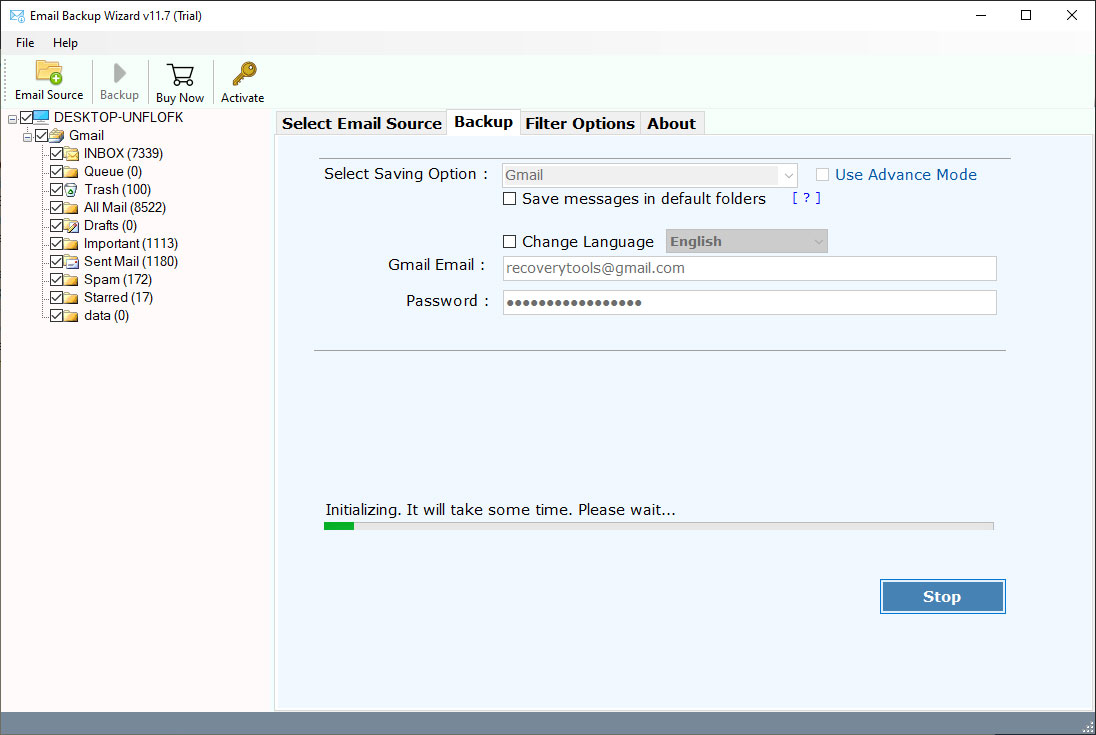 SKY to Gmail Migration Tool – Features and Benefits Explained
This product will give clients many progressed highlights and advantages that assisted the clients in managing SKY emails to Gmail account. It will give a few top features as some of them are explained below:
It is an extremely simple to utilize and straightforward application to migrate messages from SKY Mail to Gmail account.
This program is an exceptionally protected and secure program for moving messages from one platform to another. It won't save any of the login credentials and mailbox data in its information database.
The product supports the batch transfer process of multiple SKY mail email messages to Gmail account easily.
One of the best options of this application can move multiple SKY email accounts to Gmail at once. A client is approached to list all the login credentials of SKY mail accounts in a CSV document for batch account migration.
This program permits the clients to transfer SKY messages to Gmail with embedded attachments, images, hyperlinks, and other items. It upholds migrate both types of attachments including Normal and inserted attachments.
The product will give clients many filter options to migrate email selectively from SKY mail to Gmail account. In this way, you can apply these options to migrate specific emails by Date Range, Subject, To, or, From.
It will retain the original chain of mailbox folders including subfolders or labels of SKY email account during the migration process.
The solution will save and keep all the emails metadata properties and attributes while switching from SKY to Gmail account.
The solution will easily run on both Mac and Windows machines. You can easily install this application on all latest versions including Windows 11.
Conclusion
The above writing explained the method to migrate SKY email to Gmail account directly. It is a complete tutorial of how to transfer SKY email to Gmail account with screenshots. You can use this simple and easy-to-use application to migrate multiple SKY webmail accounts at once. Also, the solution is available in demo versions to migrate only required items. For other information, contact us.