How to Transfer Emails from Sympatico to Gmail Account ?
Karen Chard
~ Modified: 02-06-2022 ~ How To ~ 5 Minutes Reading
Overview: Are you switching from Sympatico to Gmail and looking for a solution? Or want to learn how to transfer Sympatico email to Gmail account? If yes, then this article explains it in depth. Here, you will find a simple method to transfer Sympatico emails directly to your Gmail account. So, let's start the process.
As far as we are concerned, email was created before the Internet was openly available. The email was considered as a method for PCs to talk with each other. Messages are sent through various computer servers to customer accounts. They transmit and store messages for their purpose so that customers can receive them and send them whenever they are connected to the Email infrastructure.
Sympatico is one of the largest ISPs in Canada also known as Bell Internet. It provides webmail where you can save and access your messages. You can open this webmail service at Sympatico.ca. can be accessed by any web browser. But now it is merged with Bell Services. That's why you can only access this by IMAP or POP3 servers.
This is the biggest reason for users to migrate their data from Sympatico to Gmail accounts. One of the queries explain in below:
"Hi, I've been using this Sympatico email account for years. Now, I can access my mailbox only through POP3 or IMAP services. I need a simple platform where I can access my mailbox data like Gmail. So, I want to know how to transfer email from Sympatico to Gmail account. Please help me."
Gmail has a simpler design compared to other webmail services, but it has more available features. With Google Workspace, you can easily manage your business with many services such as contact, calendar, task, video meeting, cloud storage, and many more. That's why people like Gmail.
A Direct Way – Sympatico to Gmail Migration
RecoveryTools Email Backup Wizard and POP3 Backup Tool allow you to migrate emails from Sympatico to Gmail account. Both applications are useful to migrate Sympatico email to Gmail via IMAP or POP3 Servers. Just put the details of your Sympatico webmail account with IMAP or POP3 details. Both applications work with Mac and Windows machines.
Get the Solution from Here:
Through IMAP Server:
Download for Windows Download for Mac
Through POP3 Server:
Download for Windows Download for Mac
Steps to Transfer Sympatico Email to Gmail
Launch the solution on your computer.
Select IMAP and enter Sympatico credentials.
Choose email folders which migrate into Gmail.
Select Gmail option in the list of file saving options.
Start the Sympatico to Gmail migration process.
Sympatico Email Server Access Address:
Through IMAP Address:
IMAP Server Address: bell.net
IMAP Server Port: 993
User Name: Your full email address.
Password: Your Sympatico.ca password.
IMAP Server Security: SSL / TLS
Through POP3 Address:
POP3 Server Host-Name: sympatico.ca
POP3 Server Port No.: 995
User Name: Your Email Address.
Password: Your Email Password.
Security: SSL / TLS
How to Switch from Sympatico to Gmail Account Directly ?
A user can easily understand the entire process of Sympatico to Gmail Migration by reading these simple steps.
First, you need to install the product on your computer.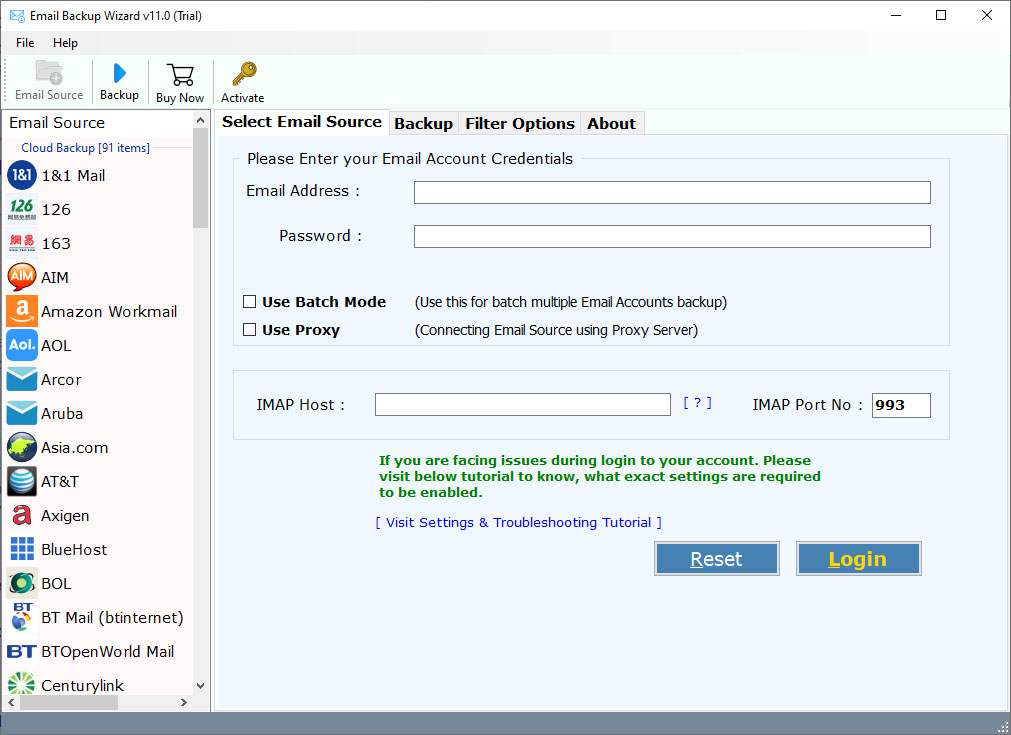 Select the IMAP option in the list of given sources. And enter your Sympatico IMAP details.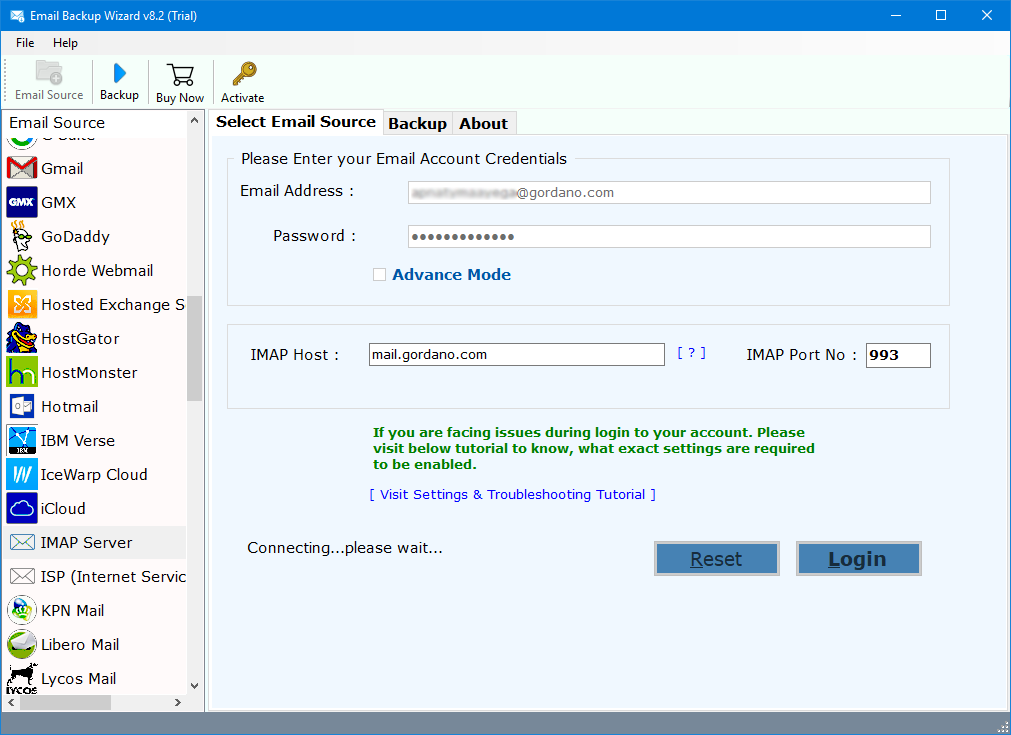 Choose the desire folder option in the list of given mailbox folders.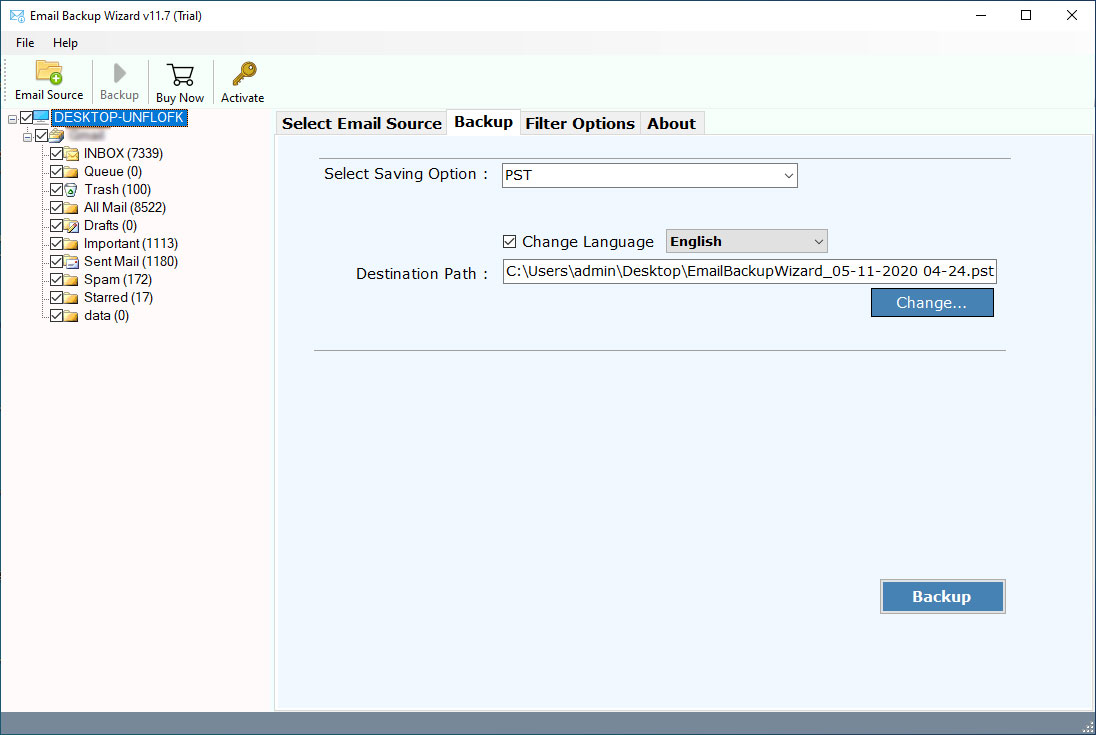 Select the Gmail option in the list of file saving options.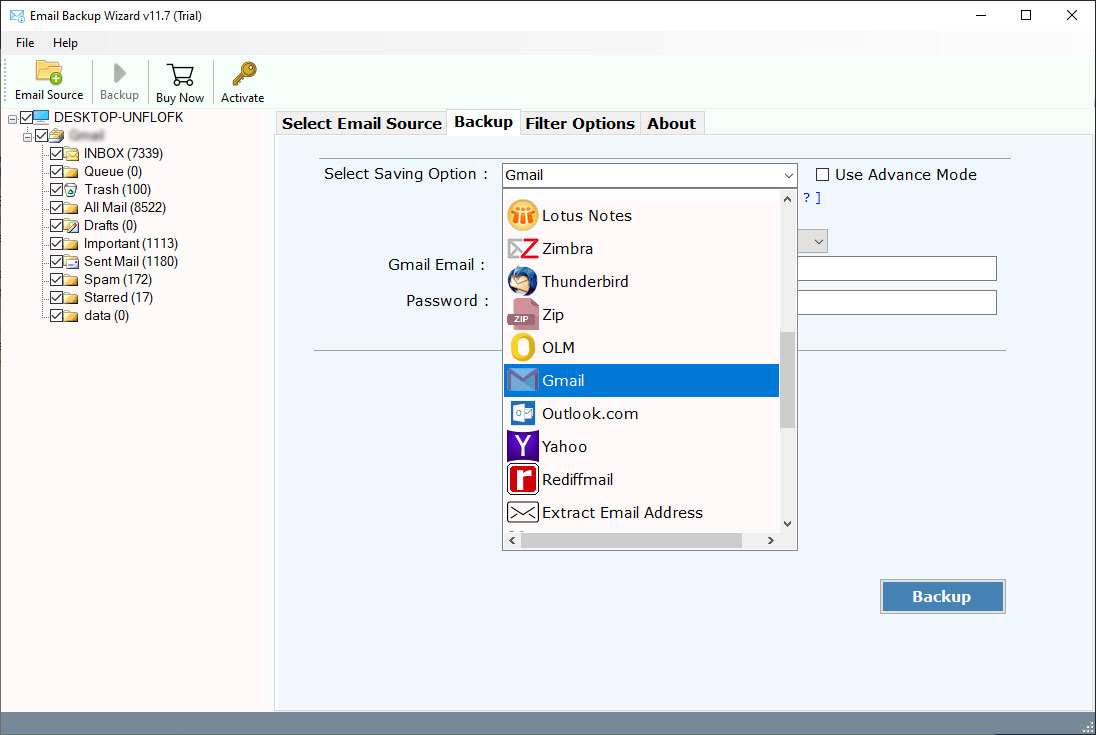 Enter your Gmail account credentials in the UI Panel.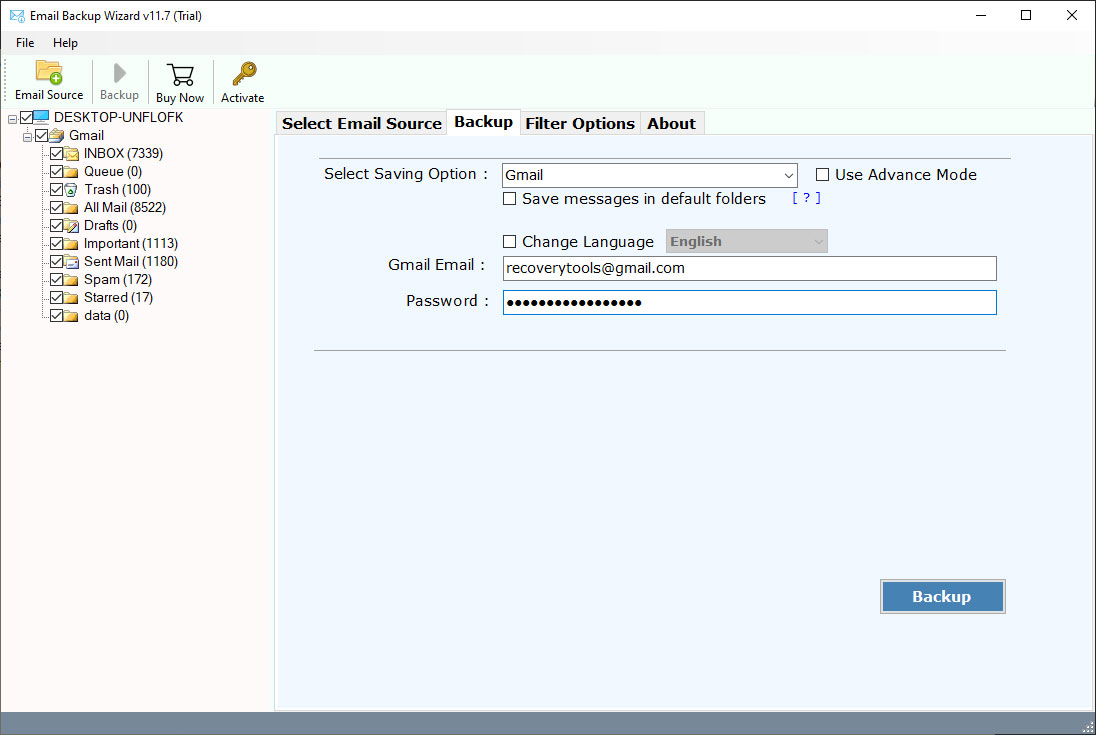 Also, take the advantage of additional filter options for selective email migration.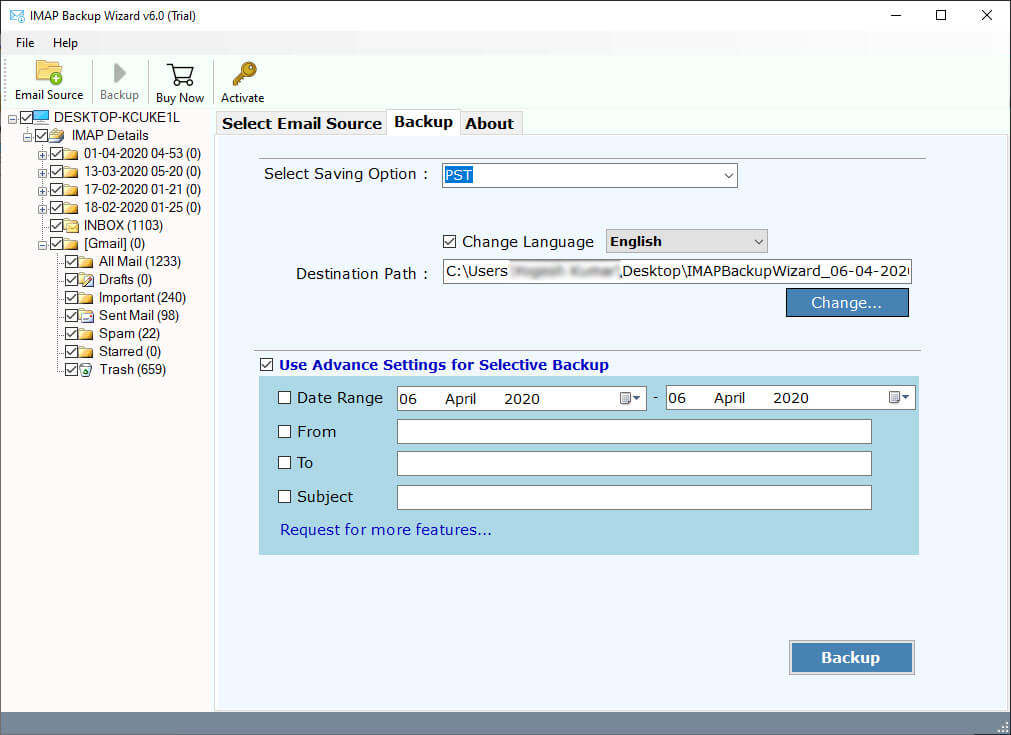 Start the process after ended the setup of the application. After few minutes you will get all your Sympatico emails in Gmail account.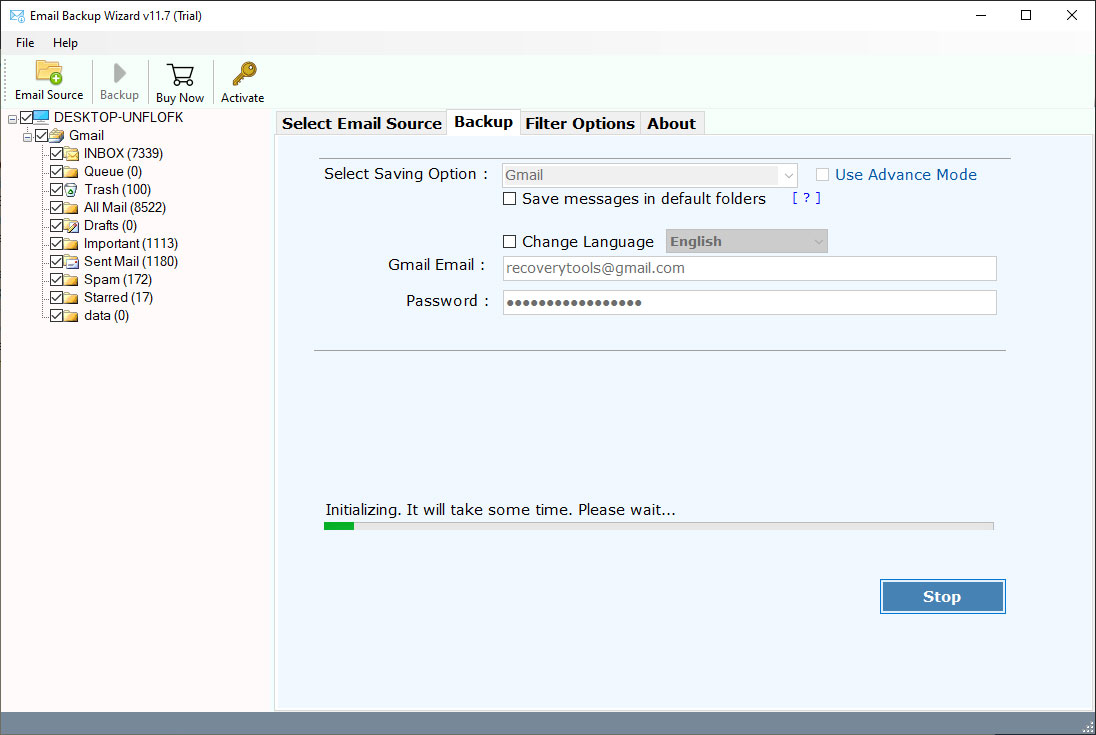 Top Advantages of Sympatico to Gmail Migration Tool
This solution offers an errorless environment that never saves your personal data inside the panel. To secure the protection of clients and their information, the product never stores client account login data in its data set.
Straightforward Tool with Several Migration Settings:
It is an entirely solid and reliable program that gives a basic interface where you can do the migration process easily. Both specialized and non-specialized clients can undoubtedly comprehend the migration process with no guidance or direction. It gives many useful tools to its users.
Selective Folder and Email Migration:
The product gives you double-specific relocation options. First after connected with your Sympatico account. It shows all mailbox folders for users can easily choose only required. After that, it gives many filter options which allow you to migrate only required emails by date, time, subject, and so on.
Protect Email Properties and Folder Structure:
Probably the most concerning issue during the Sympatico to Gmail migration is the uprightness of email elements. Yet, relax. This product holds the email properties, for example, address, time and date, subject, and many more. Also, it keeps your original email folder hierarchy structure without any issues.
Relocate Multiple Sympatico Accounts at Once:
The solution gives an advanced mode called the batch option. This option allows you to migrate multiple Sympatico email accounts to Gmail at once. Clients can migrate all mailbox emails from different Sympatico accounts to Gmail straightforwardly.
Clients can easily use this solution on their Windows and Mac computers. It also works on Windows Server machines as well as x64bit of operating systems. You can easily install this solution on all latest versions including Windows 11 as well as Mac OS X editions.
Final Words
This writing explained a way to switch from Sympatico to Gmail account directly. Here, we explained the complete method above. You can also test the solution free of cost. The free edition gives you the full permission of this solution and export only a few emails. You can also download solutions on Mac, Windows, and Windows Server machines. If you have any queries, contact us.