How to Transfer Roadrunner Email to Gmail Account ?
Analysis: Are you finding some method that allows you to transfer Roadrunner Email to Gmail account ? Or want to learn how to switch from Roadrunner email to Gmail account ? If yes, then read this article completely. In this article, you will you can go through the information and get a flawless solution to migrate emails from Roadrunner to Gmail account. Let's understand more.
Roadrunner is the early form of the brand TWC. The clients of roadrunner were given Emails. These messages are known as Roadrunner Emails. In 2012, during the time spent re-marking, they combined all roadrunner services under one name, TWC mail.
This is also known as Time Warner Cable. The email has become TWC Webmail. However, many users who have Roadrunner email addresses of professional and home users are concerned after this migration. That's why they looking for a solution that allows to transfer emails from Roadrunner to Gmail account.
"Hi, I've had a Roadrunner email account since 2009. Roadrunner migrated to TWC webmail in 2012. But after a few years, in 2016 it was acquired by Charter Communications and is now called Spectrum Net. Now, I decided to move all my mailbox data from Roadrunner to Gmail account. Please suggest me a solution for this."
A Professional Way – Roadrunner to Gmail Migration
RecoveryTools Email Backup Wizard is an all-in-one solution for individuals who want to transfer Roadrunner email to Gmail. This program has the ability to move bulk emails from Roadrunner Webmail to Gmail account. It provides a platform where you can easily migrate only choice data from Roadrunner to Gmail account.
A great part of this solution is available for Windows and Mac machines. It supports all Workstations and Server machines. You can also install this application on x64bit of operating systems. It also supports all the latest versions of Microsoft Windows 11 and Server 2019. Get the solution by the below buttons.
Download Now:
Download for Windows Download for Mac
Steps to Transfer Roadrunner Email to Gmail
Launch the solution on your computer.
Select the IMAP and enter Roadrunner details.
Choose only the desire mailbox folders in the list.
Select Google Mail (Gmail) option in saving formats.
Start the process to transfer Roadrunner to Gmail account.
How to Transfer Emails from Roadrunner to Gmail Account ?
Get the solution on your windows as well as Mac machines.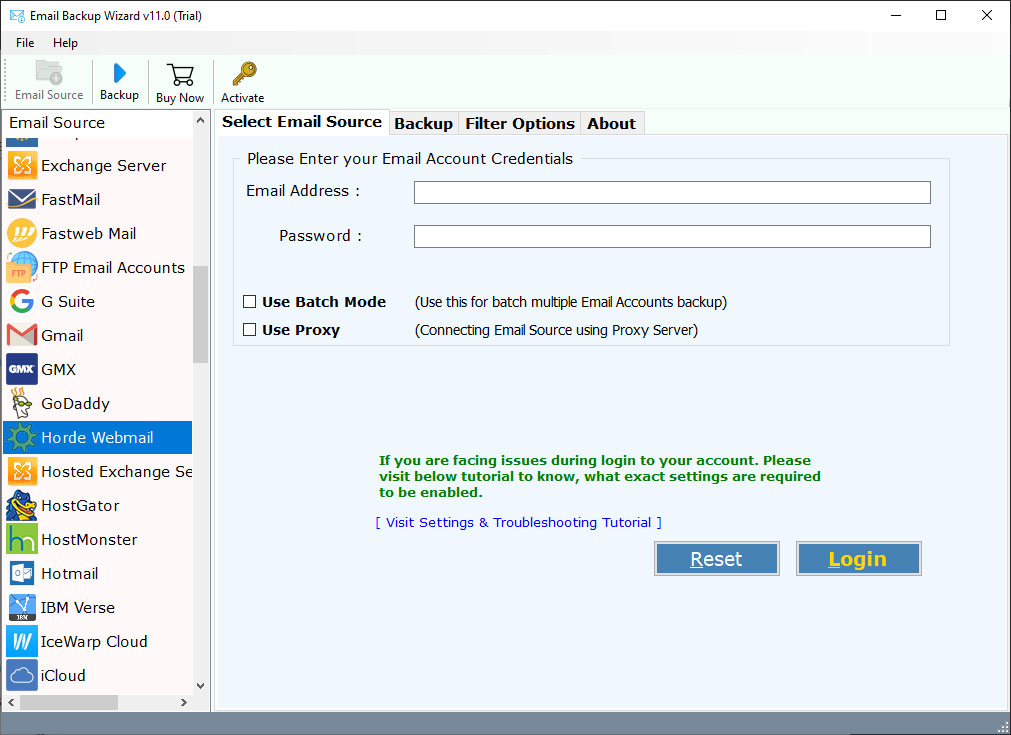 Choose the IMAP option in the list and fill all the given details:
Roadrunner IMAP Settings:
User Name: Fill your Email Address.
Password: Enter your Email Password.
IMAP Server Address: mail.twc.com
IMAP Port No.: 993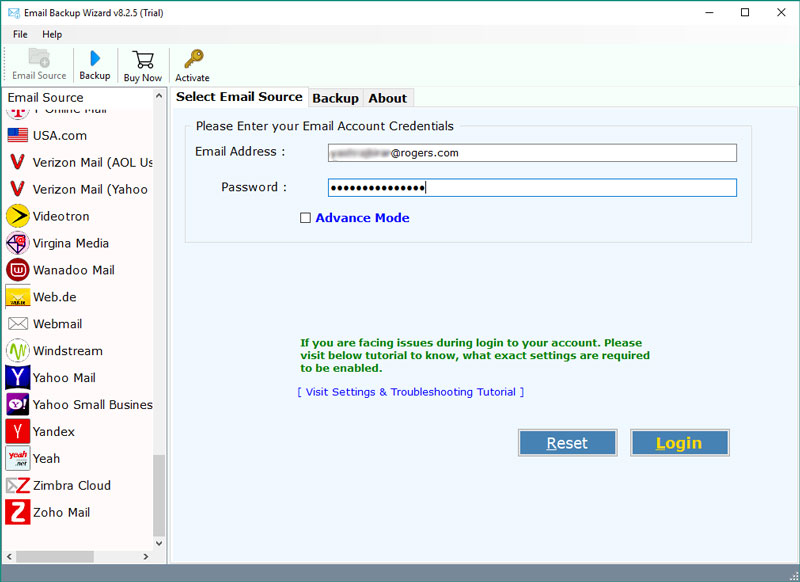 Choose the email folders in the list of mailbox folders.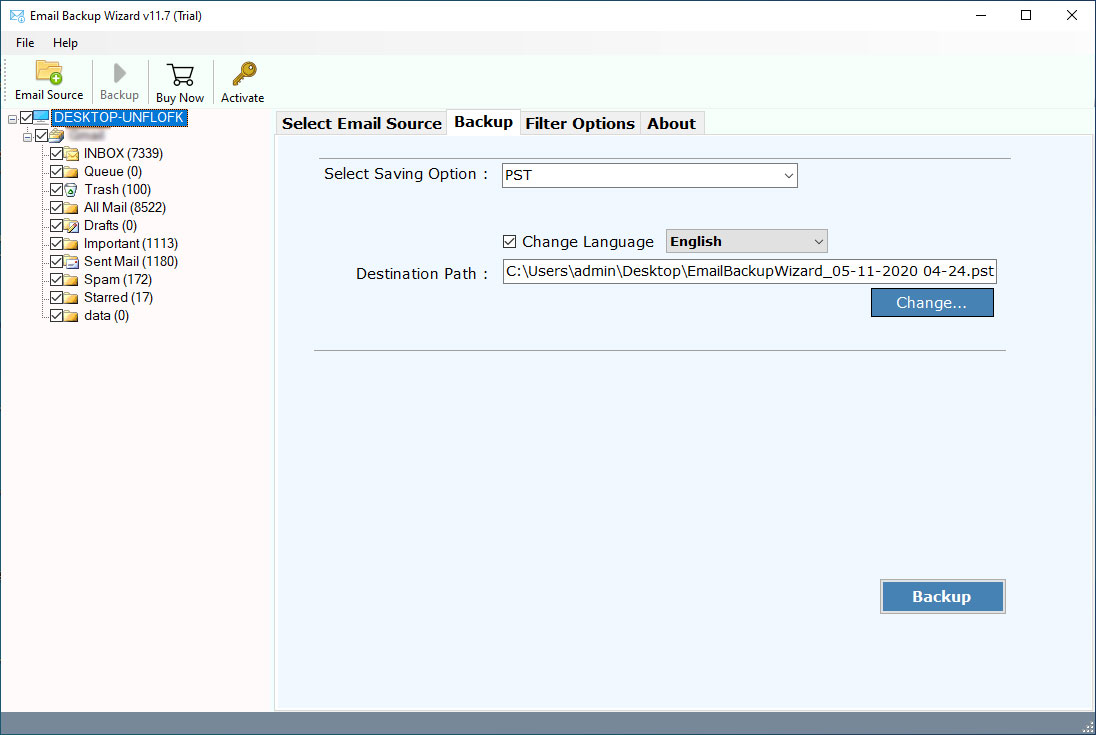 Select the Gmail option in the list of given saving options.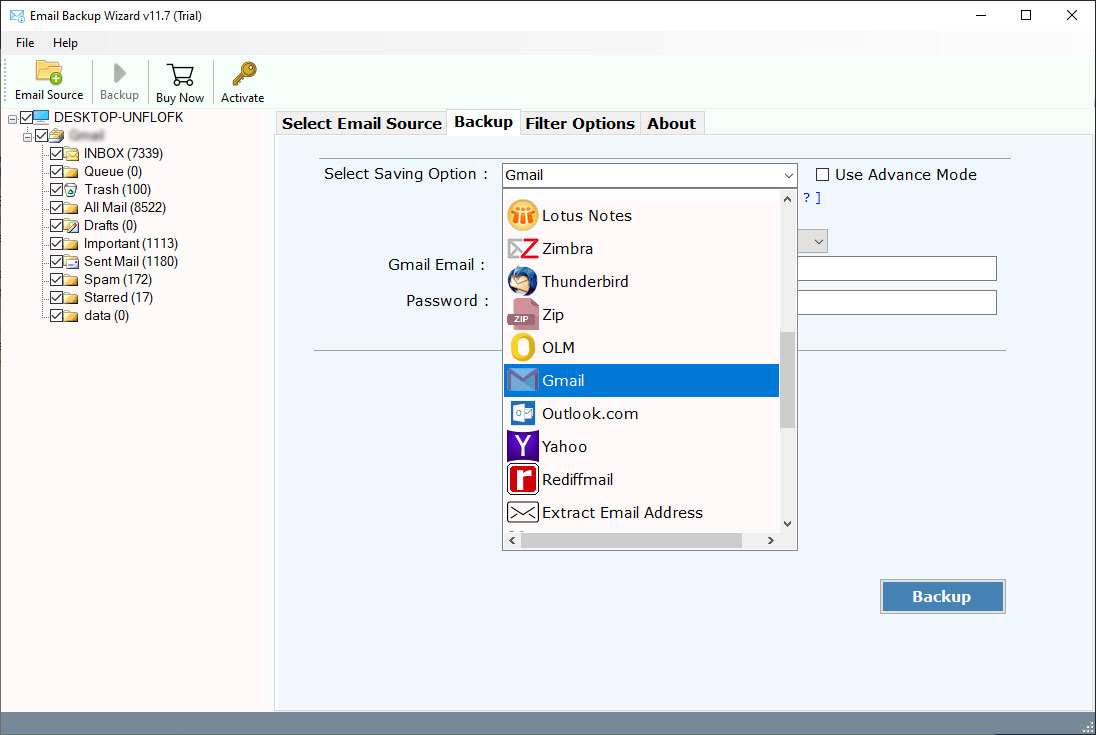 Choose additional filter mode if you need to move only required emails.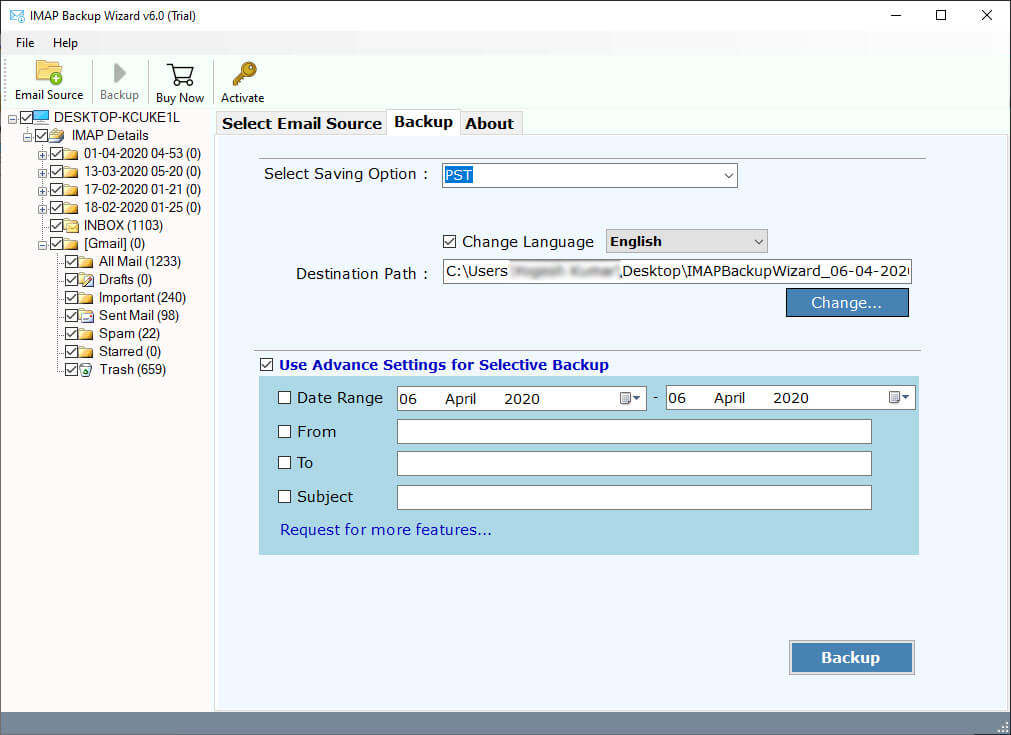 Provide your Gmail account authorizations details in the user interface panel.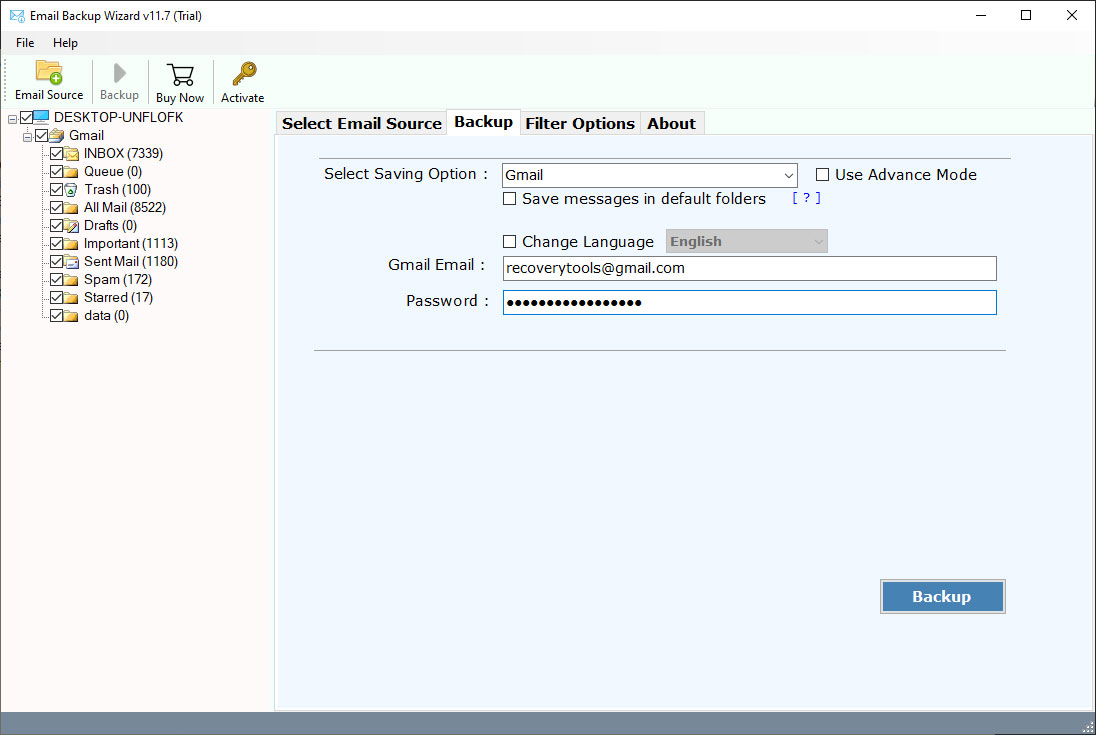 Start the migration process to transfer Roadrunner email to Gmail.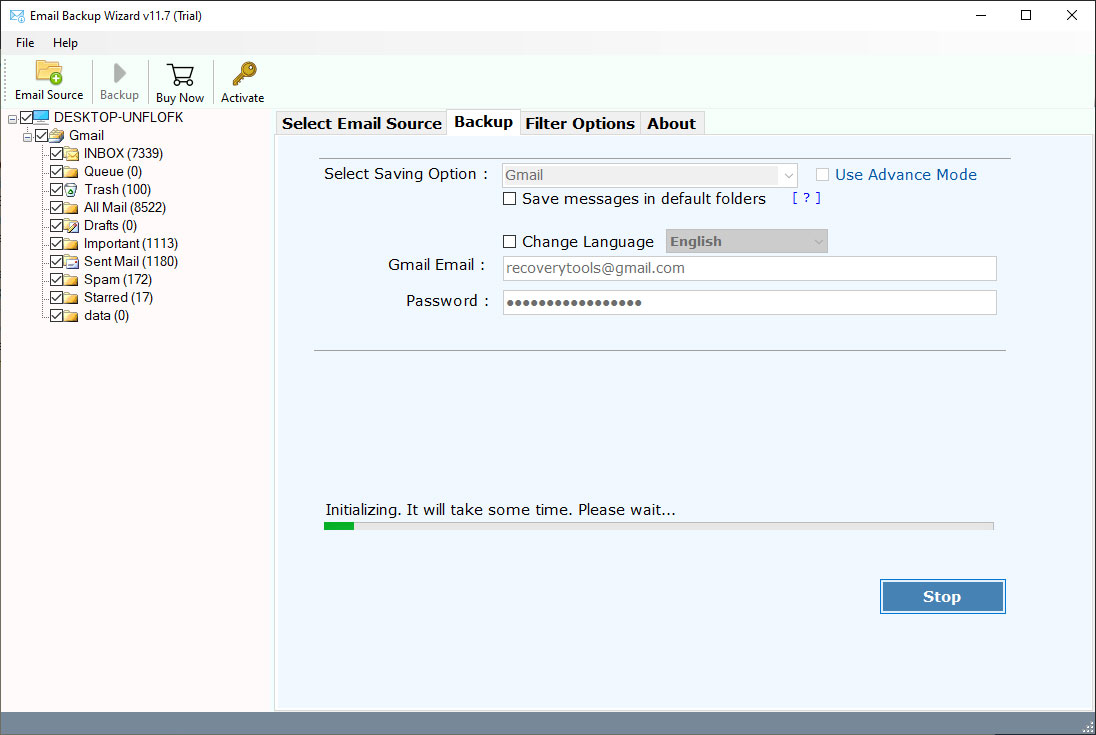 Roadrunner to Gmail Migration Tool – Top Advantages
This product offers many options which allow you to easily transfer Roadrunner email to Gmail in a selective manner. The solution gives many options that are used for migrating emails by address, by subject, by date & time, exclude folders, and many more.
Keeps Original Email Elements:
The solution never changes in original properties of emails during the process. It keeps all elements and properties such as email address, attachments, images, text, hyperlinks, internet header, etc. As well as it keeps original mailbox labels and folders hierarchy structure.
It gives an advanced option – called the Batch option. This option allows you to migrate multiple email accounts of Roadrunner to Gmail at a single procedure. Just take all account credentials in a CSV file and upload it into UI.
Selective Folder Migration:
This application has an inbuilt option to migrate only selected email folders from Roadrunner to Gmail account. This option après after connecting with your Roadrunner account. After that, it gives the freedom to choose the required email folders only.
Windows & Mac Workstation Support:
The solution supports all machines including workstations, desktops, laptops, and servers of Microsoft Windows and Mac operating systems. It supports all editions of x64bit of OS and latest editions such as Windows 11. You can easily install this application on all Mac OS X edition machines.
Common Asked Queries
Can I utilize your solution to move selected folders from Roadrunner to Gmail ?
Yes, this solution allows you to transfer of selected emails from Roadrunner to Gmail easily. After connecting to your Roadrunner account, all mailbox folders show up in the solution panel. Here, you can select only the required folders for migration.
Does it allow me to migrate Roadrunner email to Google Workspace ?
Yes, the program gives both G Suite and Google Workspace options. So, you can easily switch from Roadrunner to Gmail account directly.
Is it true that your solution provides 25+ formats and multiple webmail options ?
Yes, this solution gives multiple webmail options, file format options, document options, and many more.
Similarly Read
Conclusion
In the above article, we discussed the method which allows us to import Roadrunner emails to Gmail. If you have the same issue, then you can try our solution. We have already explained the complete method in the above description. Also, you can test this solution and get a few email migrations from Roadrunner to Gmail free of cost. For other queries, contact the support team.