How to Transfer Emails from Juno to Gmail Account ?
Karen Chard
~ Modified: 02-06-2022 ~ How To ~ 5 Minutes Reading
Overview: Are you finding some solutions like transfer Juno Email to Gmail account ? Or want to know the complete procedure to migrate Juno Email to Gmail ? If yes, then read this article. In this write-up, we explain all the methods to move from Juno to Gmail account directly. Also, the solution explains how to migrate Juno email to Google Workspace. So, stay with me to learn more.
Juno is the biggest organization on the web to get to the free webmail service. Juno Group is an auxiliary of United Online and is situated in New Jersey (United States). It started offering its webmail platform in 1996 and has since obtained an extraordinary exceptional service organization.
Before Juno to Gmail migration process, a question arises – Why Gmail ? Well, there are lots of reasons to transfer Juno email to Gmail. Because Gmail is one of the best email platforms which provides better spam filters, securities, contacts & calendar management facilities, and many more.
"Hi, I am using Juno email account for personal use. Some time ago I want to send some information to my friend. And at that time I was unable to login to Juno webmail account due to some technical issues. That day I decided to switch from Juno to Gmail account. Does anyone know how to transfer Juno to Gmail account?"
– Bradley George, Colombia
There are several scenarios in which a customer's who use Juno webmail service has faced interruption. There can be many reasons for this such as email account freezing, signing in, configuration settings, and lots more. Also, Juno is an outdated webmail platform, which doesn't provide features like Gmail.
A Perfect Tool – Juno to Gmail Migration
Download the RecoveryTools Email Backup Wizard to move emails from Juno to Gmail account. The solution can easily handle by any user because it provides a consistent and simple UI. That's why without any technical guidance, you can transfer Juno email to Gmail easily. Download the product on your Mac and Windows.
Get the Product:
Download for Windows Download for Mac
Steps to Transfer Juno Email to Gmail Account
Launch the utility on your machine.
Select IMAP and enter account credentials.
Choose Juno webmail folders from the list.
Tick on Gmail option and enter account details.
Start June Webmail Email to Gmail Migration process.
How to Migrate Emails from Juno to Google Workspace or Gmail Account ?
First, you have to download or install the product on your workstation. It supports Mac and Windows and Server machines.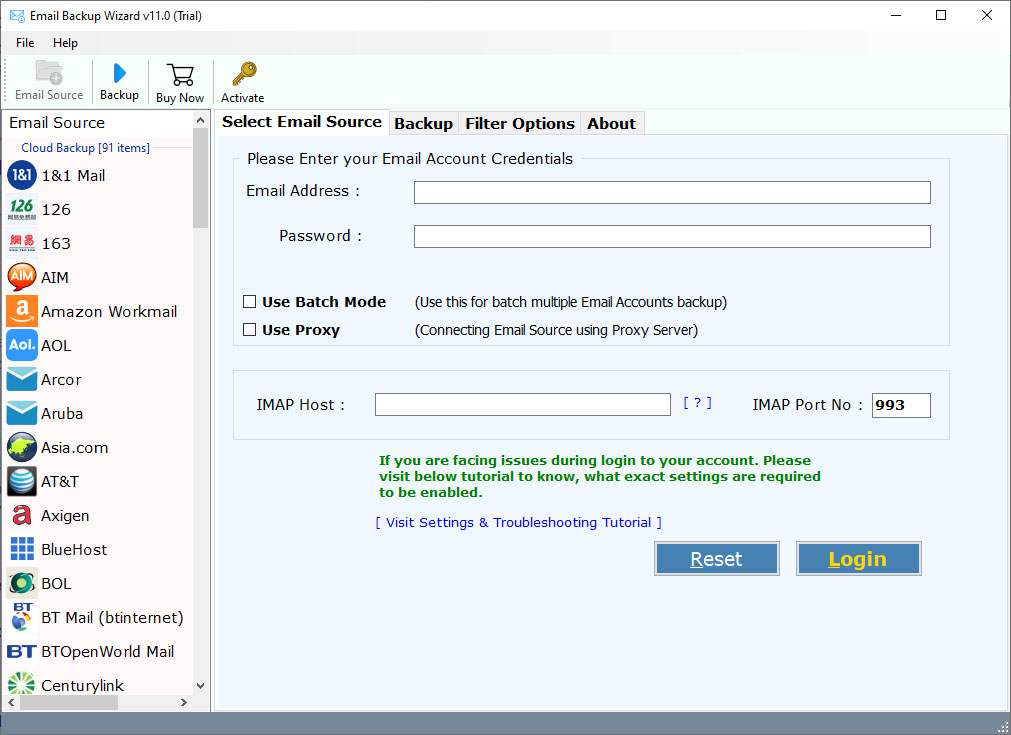 Choose the IMAP option in the given email source options. Fill your Juno Email account details with your IMAP address.
IMAP Settings for Juno Webmail:
IMAP Server Address – juno.com
Port No. 143.
SSL / TLS – NO.
User Access – By email address.
User Password – Your email address / account password.
Note: Also, if you have any issues while connecting with Juno webmail, then choose POP3 Backup Tool and enter Juno POP3 Server settings.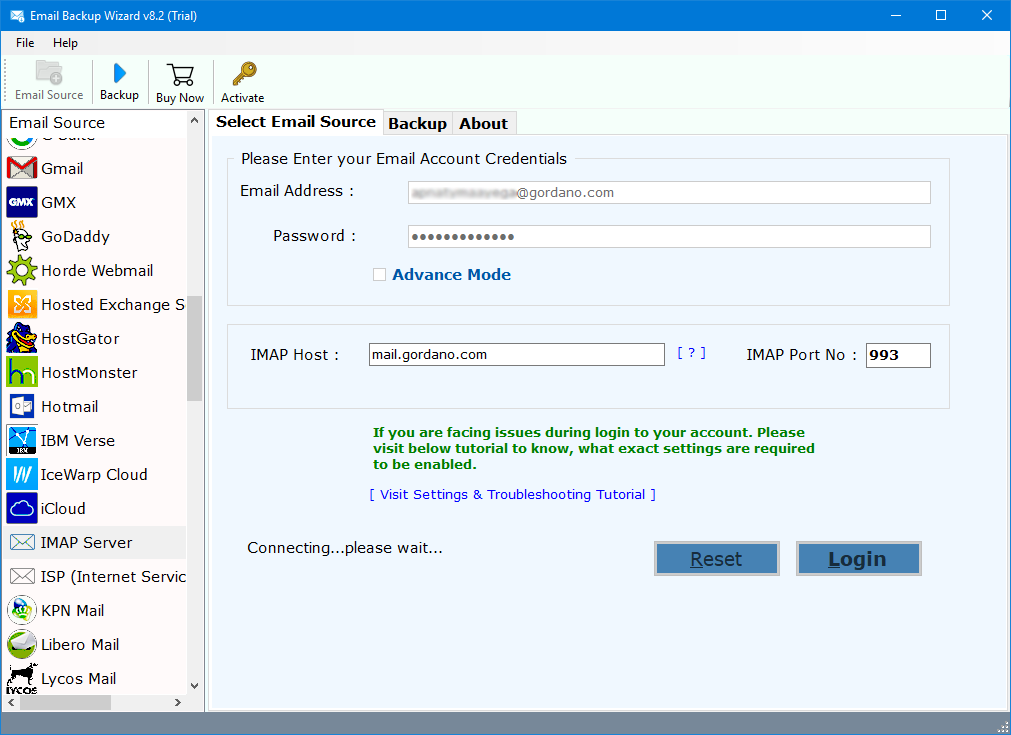 Now, the solution analyzing all the messages inside the Juno webmail account in the UI. Here, tick on the desire folders.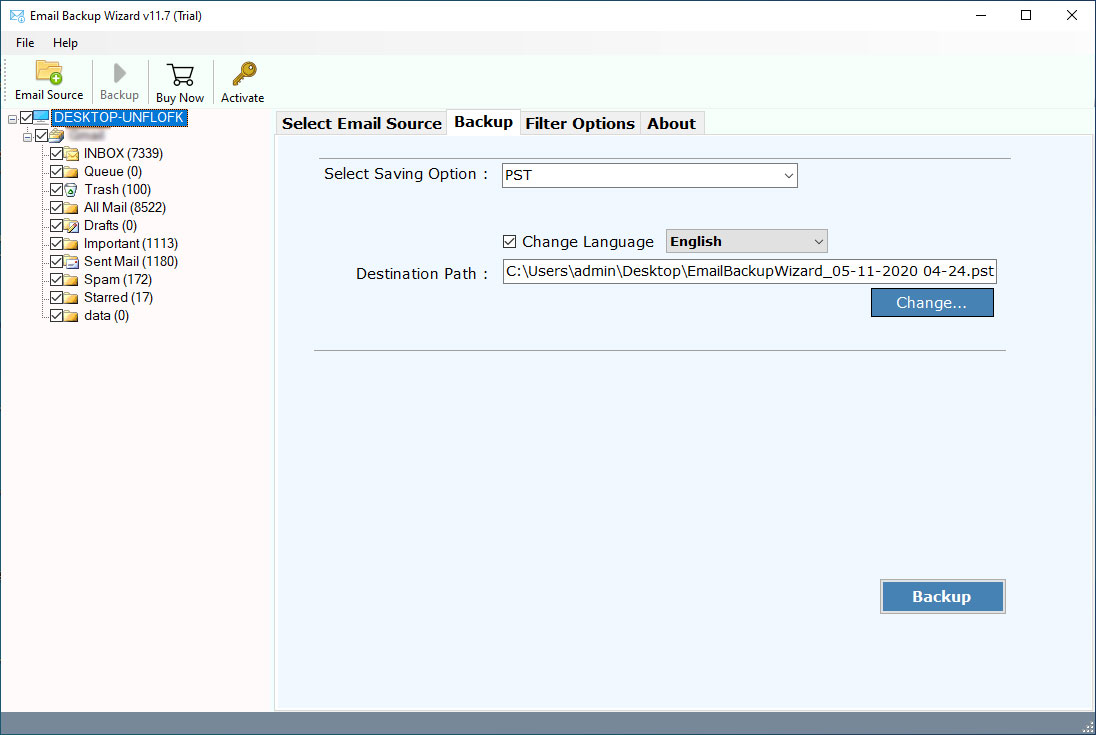 Choose the Gmail option in the list of file saving formats.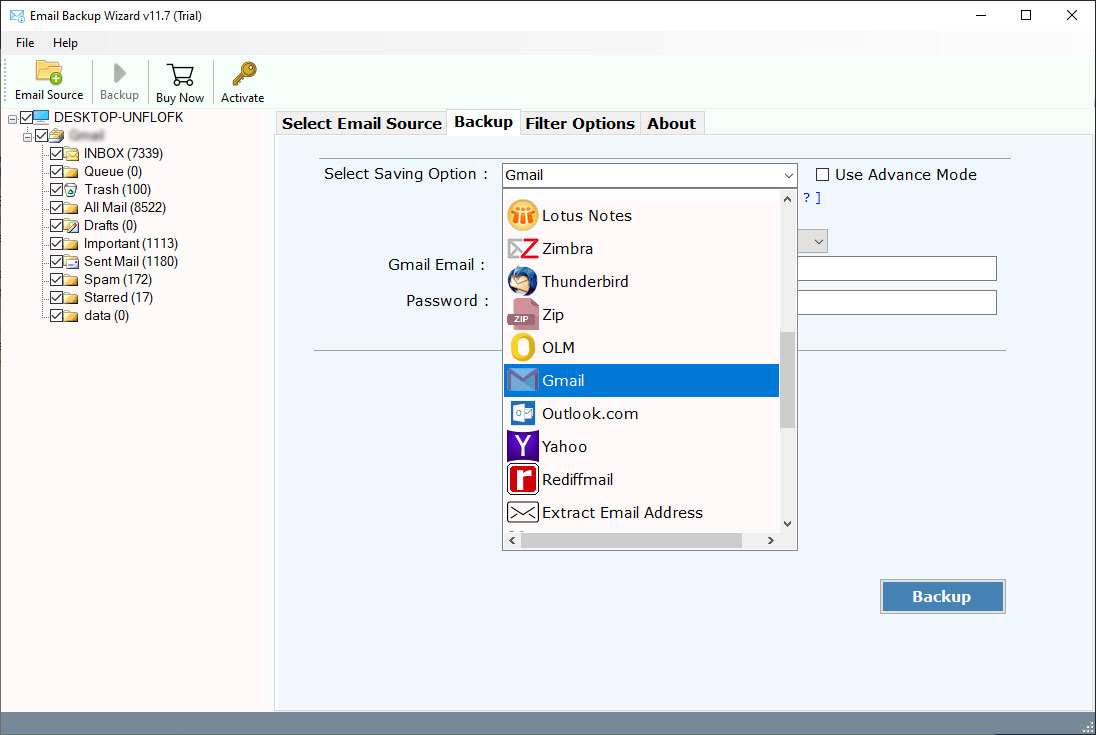 Also, it gives many filters which migrate only required emails from Juno webmail to Gmail.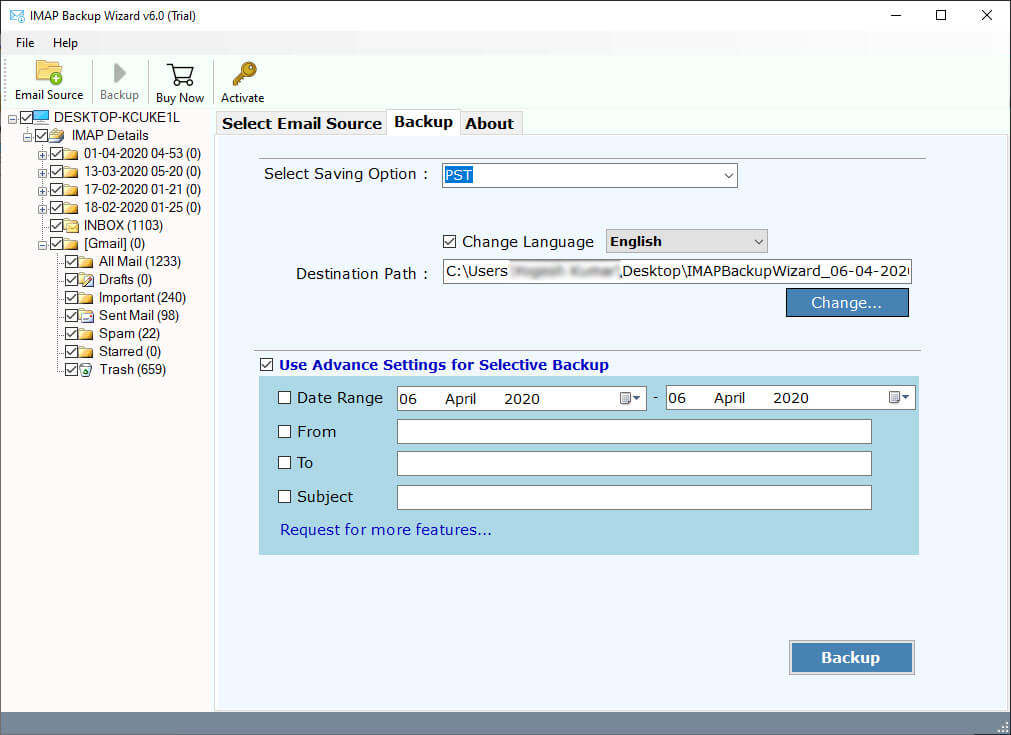 Put your Gmail account details in the UI panel.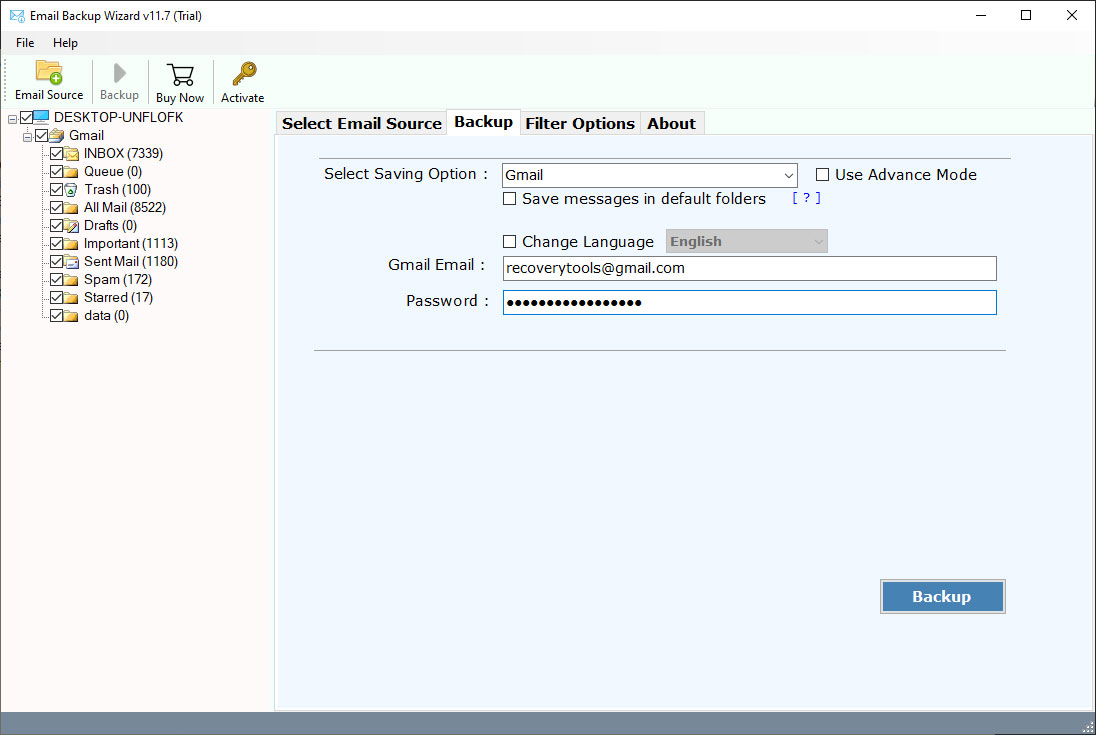 Start Juno to Gmail migration process by clicking on the backup button.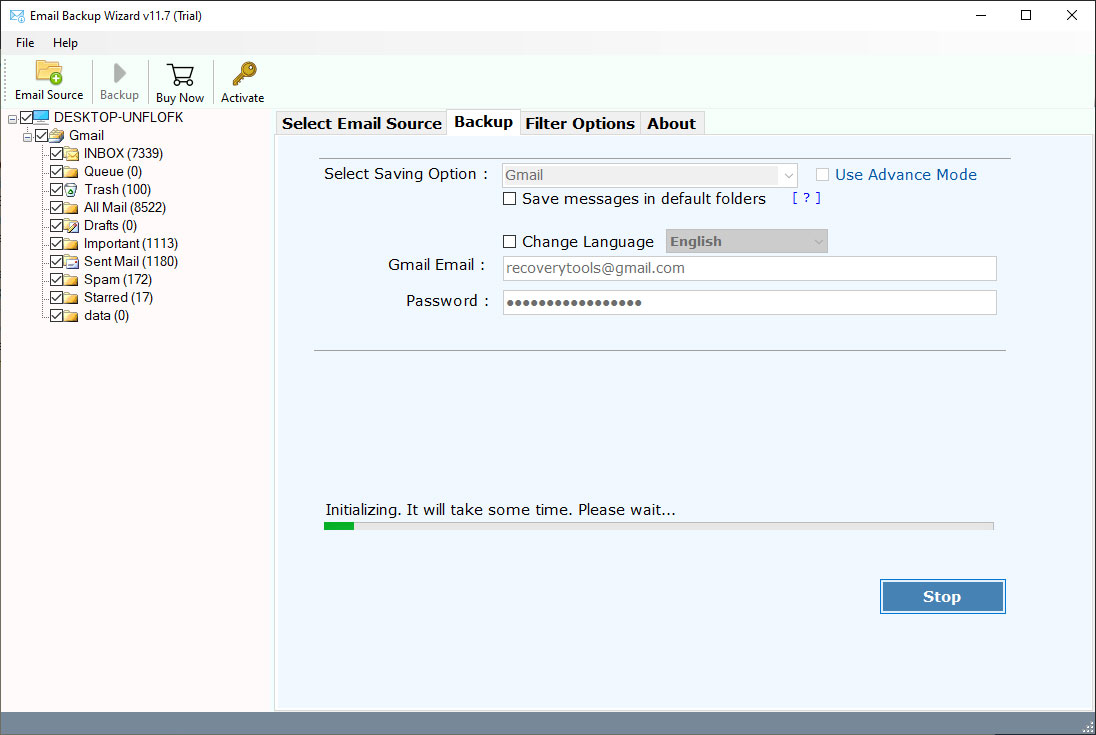 Juno to Gmail Migration Tool – Features Explained
The product gives an immediate and speedy method for transferring particular messages from Juno to Gmail account.
This utility accompanies advance settings alternative for the specific email migration from Juno to Google Workspace account.
The program is 100% safe and gives a royalty-free platform with no original information manipulation.
It will procedure the solution with an independent interface and there is no connectivity or installation while the process of transfer Juno email to Gmail.
The product will move Juno email to Gmail and another different webmail account including Microsoft Webmail.
It will retain the original email folder structure during the Juno to Google Suite Migration procedure.
One can easily get the solution on all Microsoft Windows & Server Operating Systems including Win-11.
You can also install this solution on all versions of Apple Mac OS X operating system editions.
The licensed and authorized version of the toolkit has no restriction in moving messages from Juno to Gmail account.
The technical support team members are available round the clock to solve any issues during the procedure.
Client Testimonials
"Actually, this solution is great which provides accurate results. I try solutions from other companies but all emails only move from one folder to Gmail. But this solution gives a simple method to move all the emails we want to move from Juno webmail to Gmail. Thanks to RecoveryTools for a wonderful solution."
– George Bradley, New Jersey
"Intento enviar esta información por cuenta de Gmail. y el mensaje se entrega en un solo intento. Por lo tanto, decidí mover los correos electrónicos de Juno a la cuenta de Gmail. ¿Alguien sabe cómo hacer eso? Si alguien sabe cómo migrar correos electrónicos entre Juno Mail y Gmail, sugiéremelo. Gracias."
– Daisy Grace, London
Final Words
In this write-up, we described the complete procedure of transferring Juno email to Gmail account. Users can easily handle this application because it provides a consistent and simple UI. That's why without any tech person, you can use it and transfer your messages from Juno to Gmail easily. For more, contact the technical support team.