How to Export Contacts from Excel (XLS / XLSX) Spreadsheet to Mailbird Account?
Karen Chard
~ Modified: 13-10-2022 ~ How To ~ 4 Minutes Reading
Do you want to Import Excel Contacts to Mailbird ? Also, looking for a solution to export contacts data from Excel (XLS / XLSX) spreadsheet to Mailbird account ?
Then, without a doubt, you are landed in the right place since we have created a relevant method to perform this task efficiently.
Contact management is an essential process, especially when it comes to managing business contacts. Users manage their different accounts with different applications and access their accounts with different devices. For this, users must be able to manage contacts data from these different platforms and devices. This write-up is about a method, which users often question about the contacts saved in the Excel sheet. The steps involved in the procedure for transferring Excel sheet Contacts into Mailbird.
Free Download Excel Contacts to Mailbird Converter
Free Demo: The trial version of this amazing Excel to Mailbird migration tool will enable the users to export only the first 10 items from its each folder. However, if you want to transfer unlimited Excel contacts data then you have to first activate this application by purchasing the appropriate license from our official site. The overall working of this utility is very easy and simplified as any non-technical user can better understand it just by following these simple steps:
Import Excel Contacts to Mailbird in 2 Simple Steps
#Step 1: Export Excel Contact List to vCard Format
The utility will provide many options for exporting contacts from Excel to Mailbird account. Here, select the Excel XLS / XLSX spreadsheet that you want to convert into Mailbird.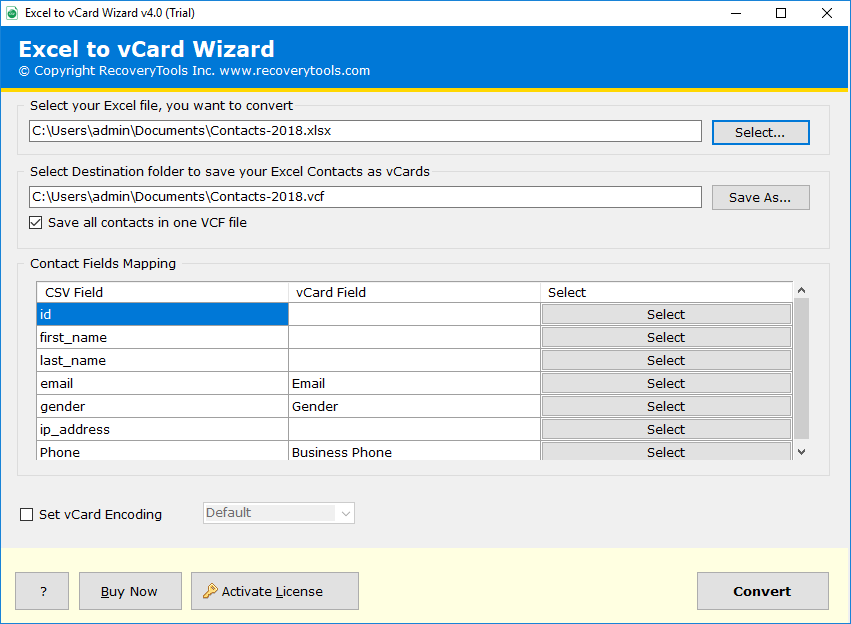 Using Excel to Mailbird converter, you can set the assignment of contact fields according to your requirements.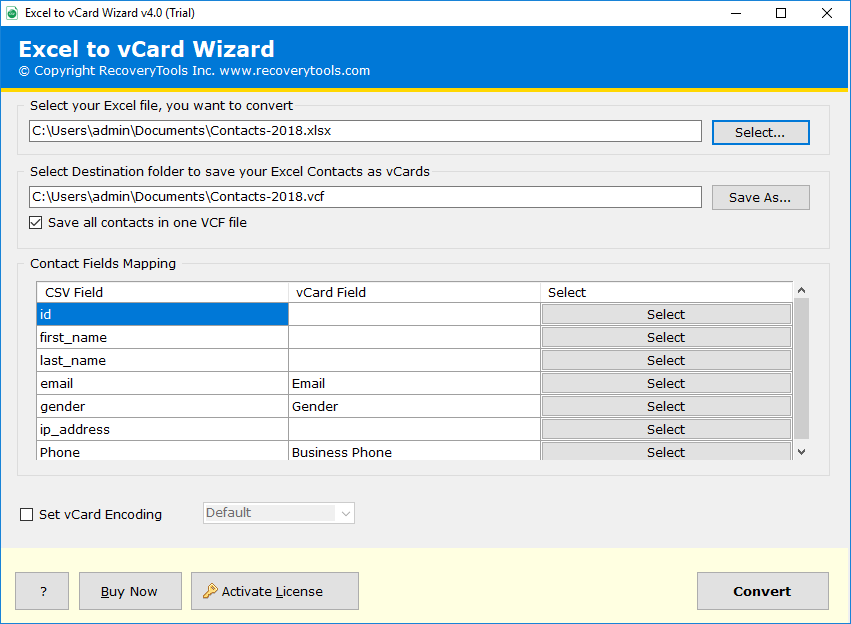 Now, choose the destination location path to save the converted VCF file.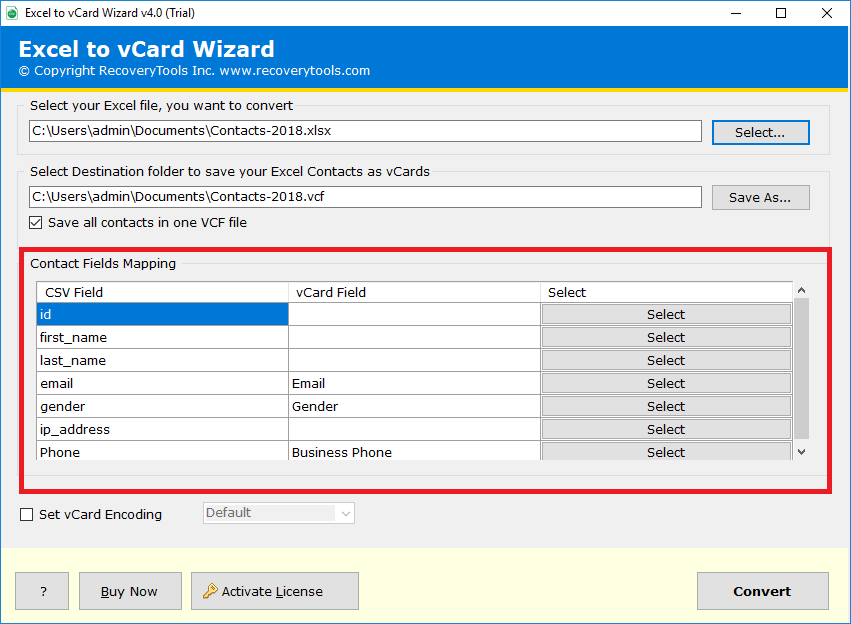 In addition, the tool allows you to choose the vCard encoding. Select the vCard encoding according to your need to import Excel contacts to Mailbird. Now, click Convert to export address book items from Excel to Mailbird folder.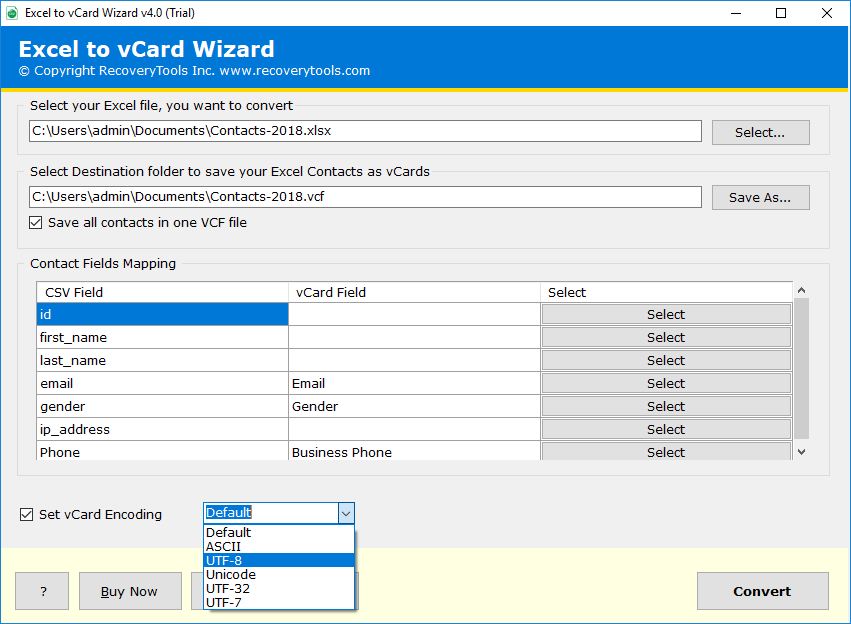 In this point, you will get your Excel spreadsheet converted to the Mailbird compatible format. You can now easily export Excel contacts to Mailbird using a quick manual procedure.
#Step 2: Import vCard Contact File into Mailbird
First, you need to Open your Mailbird Email application.
After that, click on the contact icon in the left side panel. Then, the application will show the list of all contacts.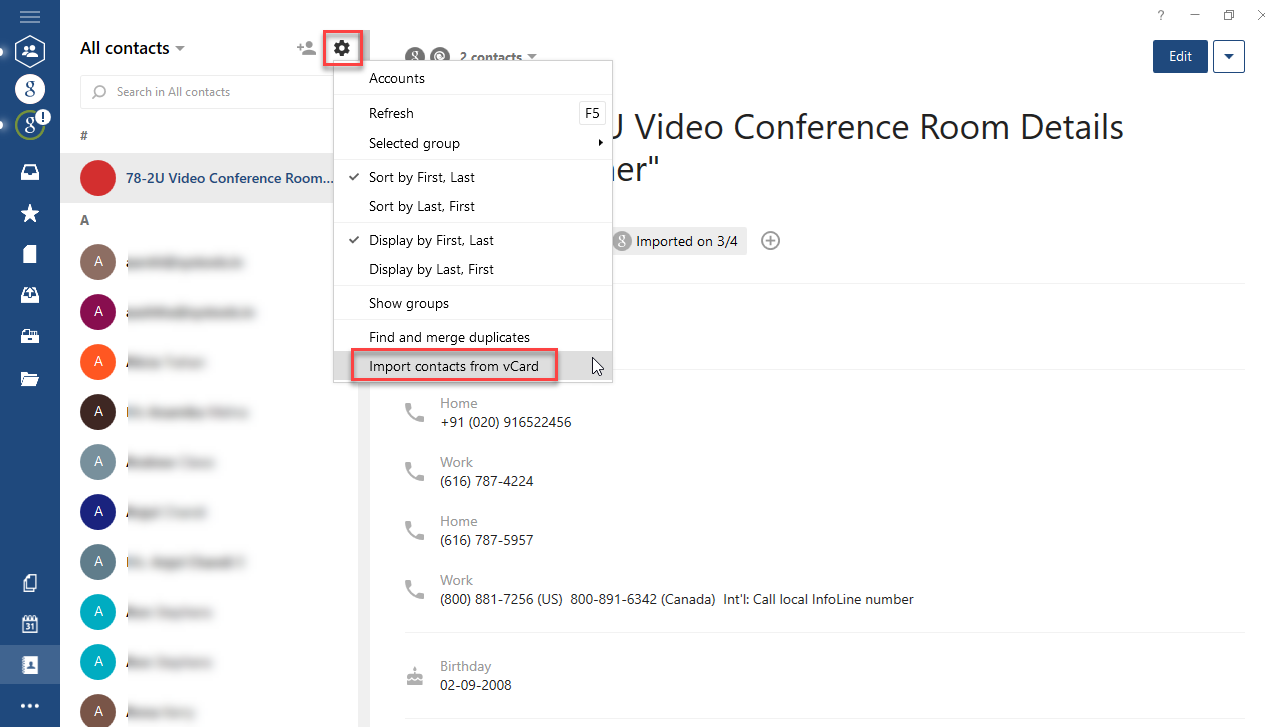 Now, hit on the gear icon at the top. Press to see the "Import vCard contacts" option to import Excel Contacts to Mailbird.
Click on the Browse button to browse the exported vCard file data.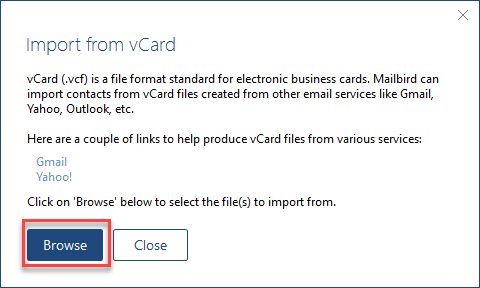 Through this screen, you can select the single VCF file you want to import >> Then click on the Open button.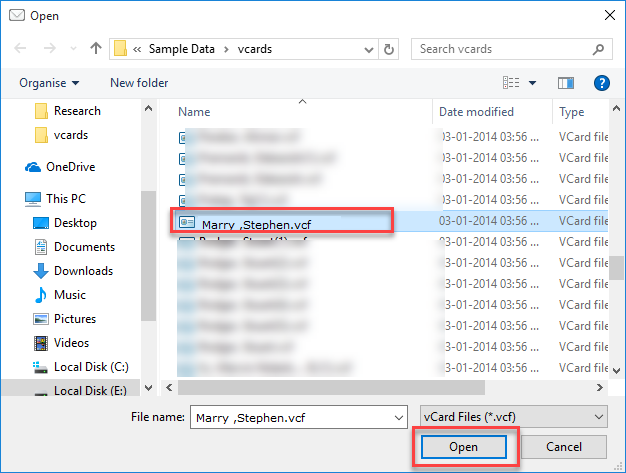 To view the imported vCard file, click on the "All contacts" drop-down menu. Now, traverse to the imported VCF contact file. It will be saved with the convention date.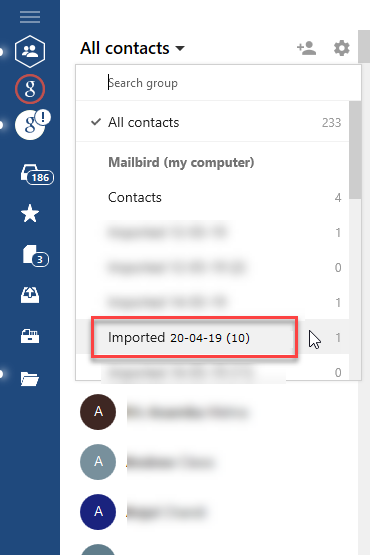 Now, Hit on that file to see all the contact details.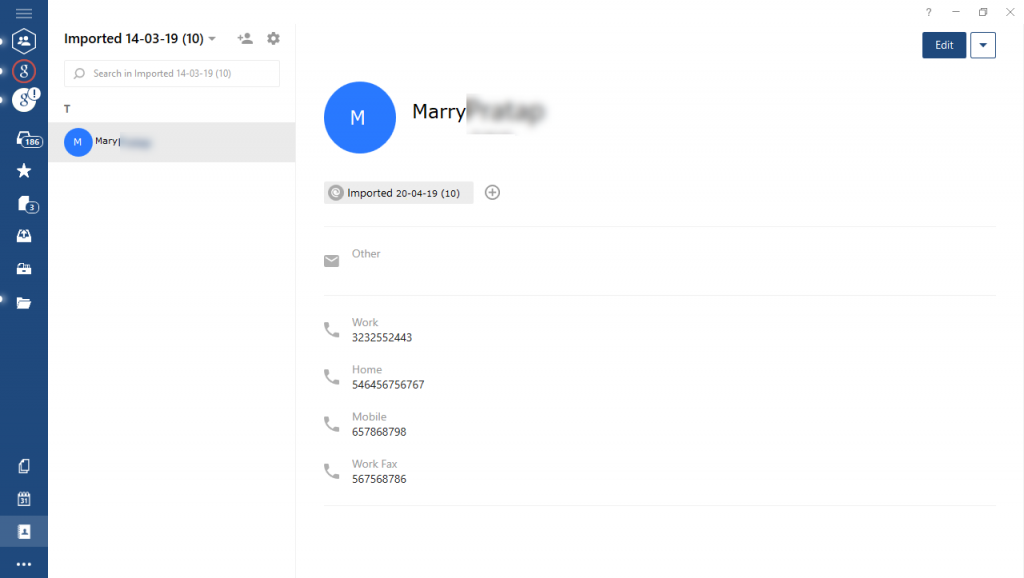 By using this method, you can successfully import the single vCard file into the Mailbird account.
Why Choose this Excel Contacts to Mailbird Converter ?
The tool to import Excel contacts to Mailbird can automatically assign Excel and vCard fields. These fields include Last name, Address, Birthday, Gender, Name, etc.
The Excel contacts to Mailbird converter is easily compatible with all versions of Windows Operating System i.e., Win 10, Win 8.1, Win 8, Win 7, Win XP, Win Vista, etc.
The software gives us the possibility to choose if we need to export the contacts from Excel to Mailbird, Yahoo Mail, Outlook Mac, Mac Address Book in a single or separate VCF file.
You can select the destination path for saving the newly exported file to any desired location.
The application provides various vCard encoding options. You can select vCard encryption at your convenience. Some of the options are Unicode, UTF-8.
Similarly Read
The Closing Words
In this article, we learn about how to import Excel Contacts to Mailbird account in a quick manner. With the help of Recoverytools Excel Contacts to Mailbird converter software which provides 100% accurate results. The tool is designed intelligently for technical and non-technical users. The user can evaluate the free DEMO version before buying the program. It also allows users to export their excel address book to their Mailbird account in bulk. In case you need more help, contact our specialized technical team.