How to Import EML to Outlook 2019, 2016, 2013, 2010, 2007? – Solved
Karen Chard
~ Modified: 24-03-2023 ~ EML ~ 6 Minutes Reading
In this article, users will get to know about how to import EML to Outlook in different versions of Outlook such as 2021, 2019, 2016, 2013, 2010, 2007, 2003, and others. This importing process will be done using different manual methods and using a highly-rated solution.
EML files are known as a single email storage file that contains the complete data present in a single email along with all the data items in an original structure.
Users usually import EML to Outlook when they want to access the EML files. But it cannot be done directly. So, to overcome this problem, let's understand the step by step process to import EML files into Outlook.
Solutions to Import EML Files into Outlook
Keep in mind that some solutions are specifically meant for selective users. But rest assured you will get the intended results at the end of the methods. So, let us start with the free manual methods first.
Import EML to Outlook Manually for Free
When it comes to open EML files, you can use free manual solutions. However, in the case of multiple EML files, free solutions are not suggested.
Method-1: Import EML Files into Outlook
This method will help you to import a single EML file into Outlook at a time:
Locate the EML files, select one, and right-click on it.
Click on Open With and select Outlook (to use this option, Outlook must be installed on the same system).
It will automatically launch Outlook and view email along with all attributes.
To import a file, click on Move from the ribbon bar and select the Outlook folder.
The "Open with" option allows users to import EML to Outlook individually. So, one must repeat the steps for each file. This makes the solution really troublesome when dealing with a significant number of files.
Method-2: Using WLM Application
If the user is still using the WLM application i.e., Windows Live Mail, he/she can easily import EML files into Outlook. The process to do so is as follows:
1) Launch the WLM application.
2) Import EML files with File >> Import messages >> WLM options.
3) Then, click on File >> Export email >> Email Messages.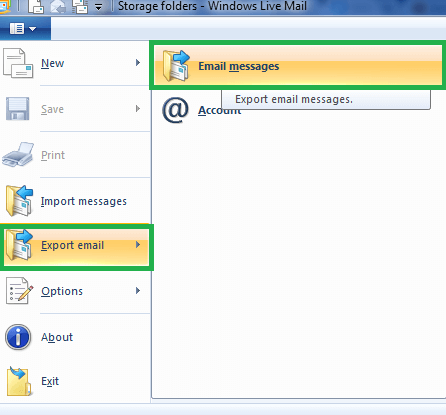 4) Select Microsoft Exchange and click the Next button.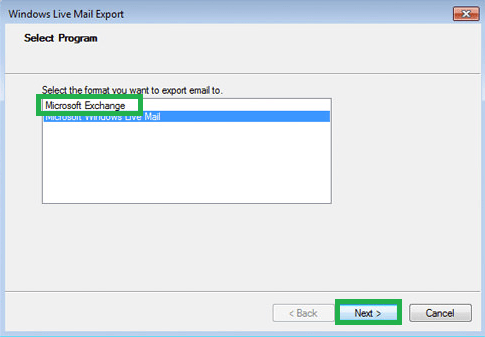 5) Click OK on the confirmation window that appears.

6) Choose the folder containing EML files that you wish to import into Outlook.
7) Wait for the process to complete and click the Finish button.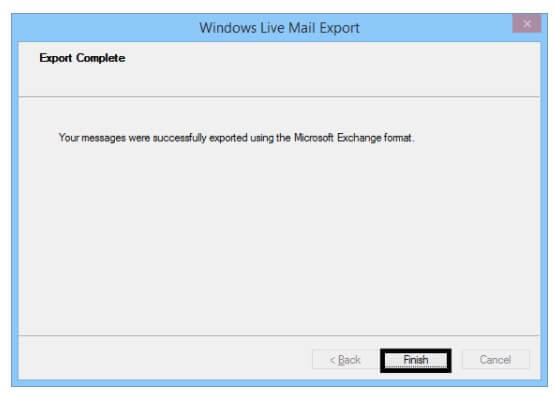 For this method, users will require WLM application which is a discontinued product. So, this is method can only work for extremely selective users who still work with WLM.
Professional Tool to Import EML into Outlook
We recommend you to use one of the best utility i.e., RecoveryTools EML Converter. The utility has been developed with a flexible algorithm that can be easily utilized by all the users whether they are a novice or technical users.
Apart from that, compared to other solutions present in the market, it provides better and unique features to carry out the task. While importing not only single but multiple files, it will maintain the consistency of the data throughout the process. One can batch import multiple EML files to Outlook 2021, 2019, 2016, 2013, 2010, 2007, 2003, and in other versions.
Moreover, this mentioned utility also supports other formats such as
Just Download the EML to Outlook Converter for free of cost to import EML to Outlook.
Free Download Demo Version:
Download for Windows Download for Mac
Step by Step Method to Import EML Files to Outlook
The working of the software is very easy and simplified, just follow these simple steps:
1) Run the mentioned tool on your existing system and load the EML files or folders directly on the panel.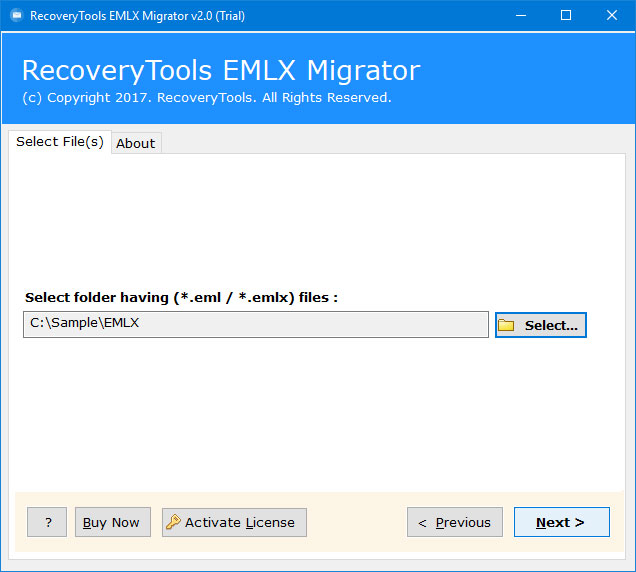 2) Select the required number of files or folders from there. Then, choose the PST option & set up conversion options & click on the Convert button.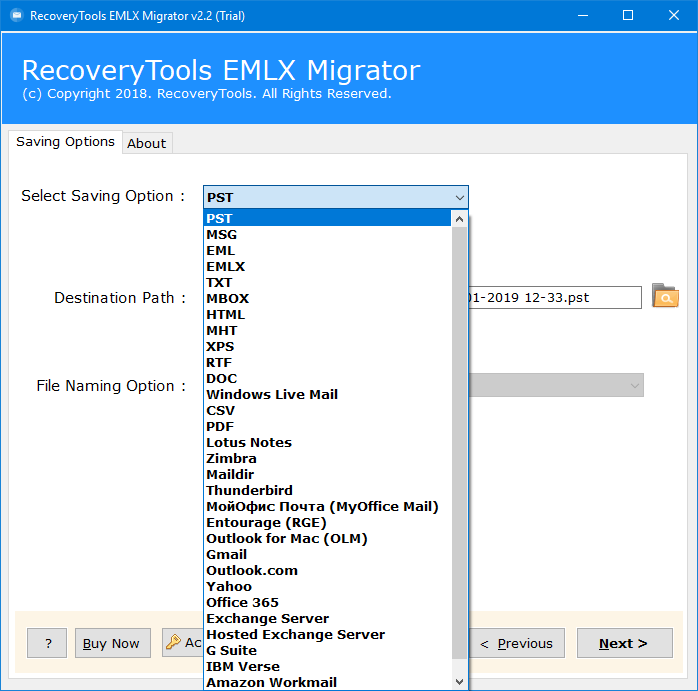 3) Let the software import multiple files to Outlook-supported format.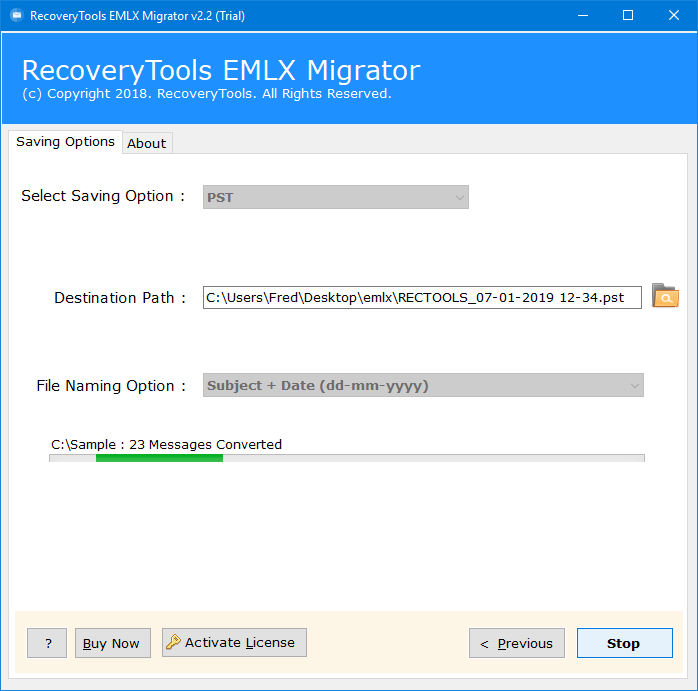 Hence, by performing these simple steps, you can easily convert EML to PST, and now you need to import those resultant files directly into Outlook.
 Import the Resultant File into Outlook:
1) Run Outlook on your Windows PC to import files. Select the File option at the Menu bar.

2) Select Open & Export & then choose Import/Export option.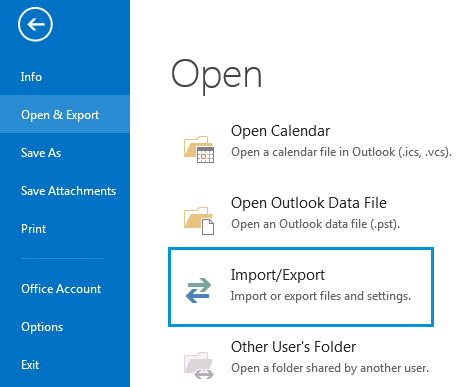 3) From Import/Export Wizard choose Import from another program or file and click Next.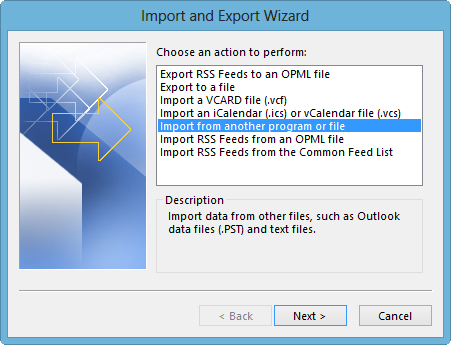 4) Select Outlook Data File and then click on the Next button.
5) Browse for the Outlook data file and then select the option Replace duplicate with items imported.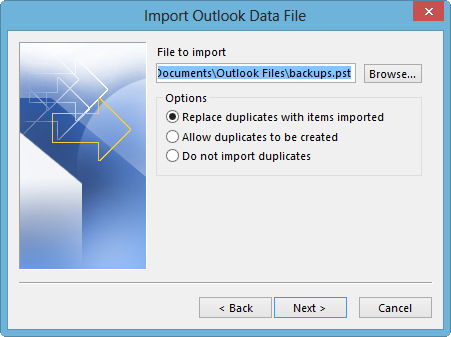 6) Choose the folders to import selective data and then click on the Finish button.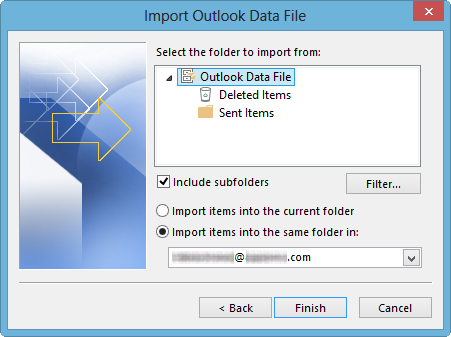 Features & Benefits of EML to Outlook Converter
The utility is easy to use one can easily import EML to Outlook without any worry.
Provides dual options to load the .eml and .emlx files either by selecting files or by selecting folders.
Display the preview of all the data on the screen and allows users to choose a selective number of files or folders from the displayed data.
This EML to Outlook Converter supports all types of EML files to directly load on the panel whether they are corrupted, damaged, orphaned, or other .emlx files.
It maintains all the EML properties and metadata information. It manages the email headers and other metadata properties such as To, Cc, Bcc, Subject, Date, etc.
Even the entire layout manage properly along with maintaining the hierarchy of the data.
Also, it is a self-sustainable solution that does not need any kind of technical guidance and can run without any extra installation.
Available for all the versions of Windows OS and Mac OS and can easily run on them without any issue.
The Verge:
In this article, we get to know about how to easily import EML files into Outlook 2019, 2016, 2013, 2010, 2007, and other versions. A large number of organizations and IT admins are requiring a perfect solution to import multiple files without any size limitations, which too, is only possible with using the professional approach mentioned above.
However, some users, who only need to import EML to Outlook for  a limited number of files can go with manual methods. If you face any kind of issues then you can anytime connect with our technical experts.
Also Read: