How to Fix "Cannot Expand the Folder" Error of Microsoft Outlook ?
Karen Chard
~ Modified: 13-10-2022 ~ How To ~ 5 Minutes Reading
Microsoft Outlook users have been experiencing a specific error for the past decade. It began with Outlook 2010 and users of future versions continue to report it. Users see a pop-up in Microsoft Outlook editions
"Cannot expand the folder". This happens when expanding a shared folder or folder in another mailbox and not enough memory to perform the operation.

In this article, we will explore the Symptoms and their Resolution.
Problem Behind "Cannot Expand the Folder" Error
MS Outlook, one of the widely employed email applications at an enterprise level, saves its database in two file formats, namely OST and PST. When Outlook is configured with Exchange Server by enabling the MAPI protocol, OST files come into existence.
There are many users who get various error messages when opening MS Outlook OST files. It has been observed that when trying to add another mailbox to the Exchange Server service in Microsoft Outlook,
Outlook may cause an error "Cannot expand the folder. Set of folders not opened in Outlook 2016 or any other version can go. The file C:\ Users \ <Username> \ AppData \ Local \ Microsoft \ Outlook \ your email address.ost is not an Outlook data file (.ost). "
This message is typically shown because you have added a resource email account with user credentials as opposed to utilizing our affirmed delegate method to get to the inbox of the account.
When an Outlook profile includes a Microsoft Exchange account that is organized to use Cached Exchange Mode, this error is commonly visible. Furthermore, it also appears when the download public folder option is enabled.
How to Fix "Cannot Expand the Folder" Error of OST File
RecoveryTools always suggests that you protect your data before losing it. We suggest you to use the help of our Outlook PST Migrator before receiving this type of error message. However, if the see the error message "Cannot Expand the Folder", you can resolve it with manual methods.
Solution #1: – Disable the Download Public Folder Favorites Option
Step-1. Launch your Microsoft Outlook Email Client.
Step-2. In Outlook, click on the file menu.
Step-3. Choose Info, and select Account Settings, then again select Account Settings option.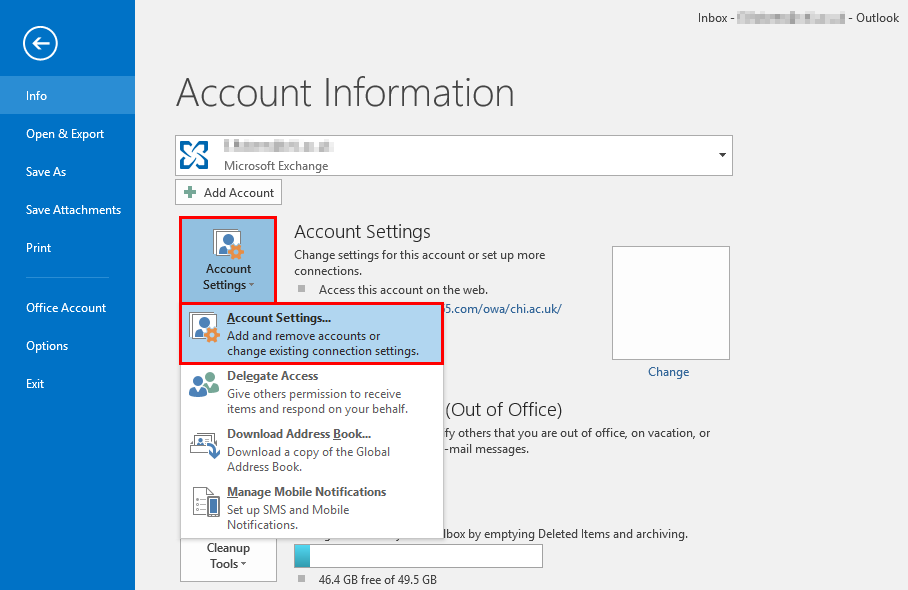 Step-4. Now, choose your Microsoft Exchange Account.
Step-5. Click on the change button.
Step-6. Click on the more settings, and choose Advanced tab, or disable "Download Public Folder Favorites" option.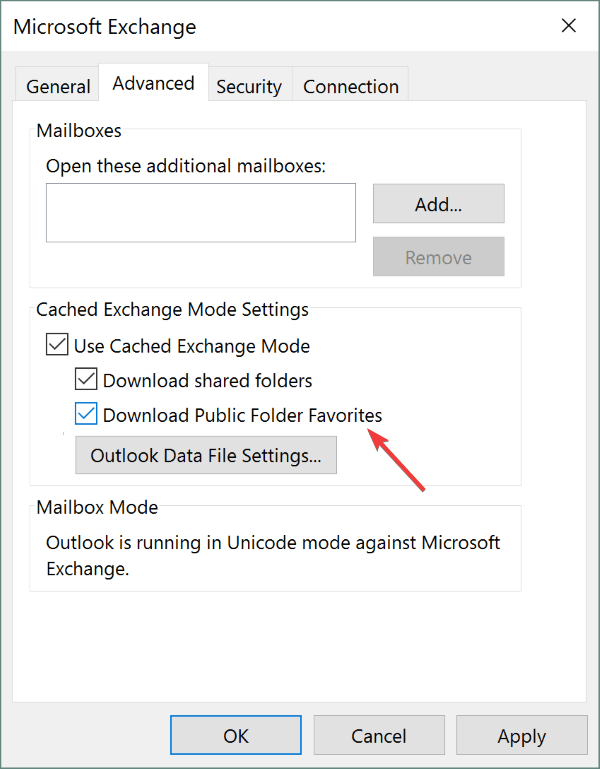 Step-7. Click on the Apply button, then press Ok and restart your Outlook.
Solution #2: – Fix "Unable to Expand the Folder" Error of OST File with ScanPST
If you failed with Solution #1, and still want to resolve this "Cannot expand the folder" error of OST file, you can also use Inbox Repair Tool. This tool is also known as scanpst.exe tool provided by Microsoft to scan the error of OST/PST file and repair it to a useable format. This tool will fix many synchronization issues and error messages of Outlook. This inbuilt recovery utility is located in the local Microsoft Office folder on your PC disk.
Step-1. First of all, you need to open your Microsoft Office installation location.
Step-2. Close your Microsoft Outlook, and Find the scanpst.exe file.
Step-3. Go to C:\ Users \ Program Files \ Microsoft Office \ "Office version" \ Go to "SCANPST" or search scanpst.exe file.
Step-4. Run scanpst.exe file and choose your OST file.
Step-5. Click on the Repair button and wait for few minutes.
Step-6. When a repair complete message appears, click on the Ok button.
Note: – If both solutions are didn't work, then the only way to access your data with RecoveryTools Outlook OST Migrator Tool.
Solution #3: – RecoveryTools Solution for Resolving OST File Error
One of the most advanced solutions to fix "Unable to Expand the Folder" Error of OST File to use the RecoveryTools Software. The software allows you to convert OST to PST format. The program also provides an inbuilt recovery mode that can automatically fix your corrupted OST files. After this conversion, you can easily get all your Outlook mailbox data without any loss. The software can be fix encoded and password protected OST files.
Key Features of RecoveryTools OST Repair Tool
Convert Outlook OST files to multiple formats without Outlook connectivity.
Advanced Repair Mode to open corrupted and damaged OST Files.
Support large Outlook OST files without any size issues.
Keep original folder structure after complete the process.
Retain all email meta properties and elements after complete conversion.
A simplest and easier way to get data from password protected OST files.
Work on all Windows editions such as Windows 10, 8.1, 8, 7, etc.
Steps to Resolve "Unable to Expand the Folder" Error of OST File
Step-1: – Download the software on your Windows Computer.
Step-2: – Launch the software on your computer and read the instaurations.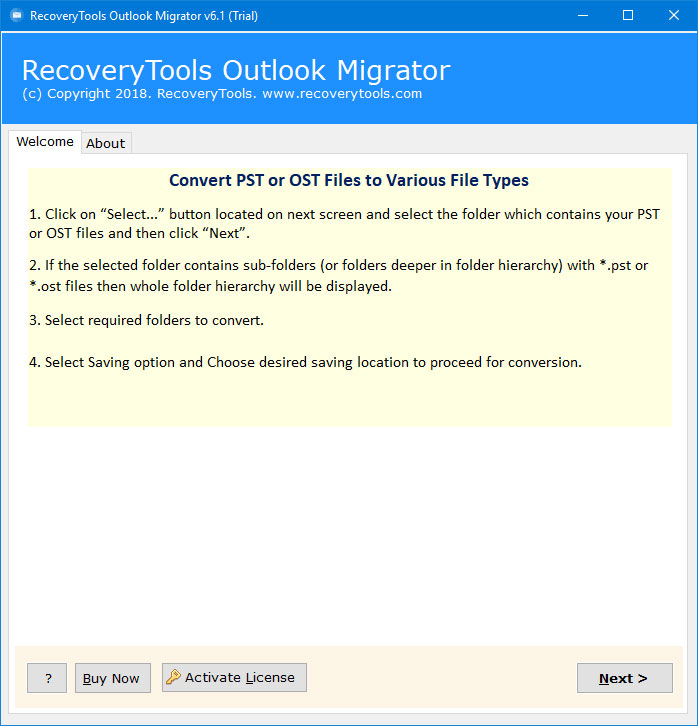 Step-3: – Select Outlook OST files with dual-mode of the selection process.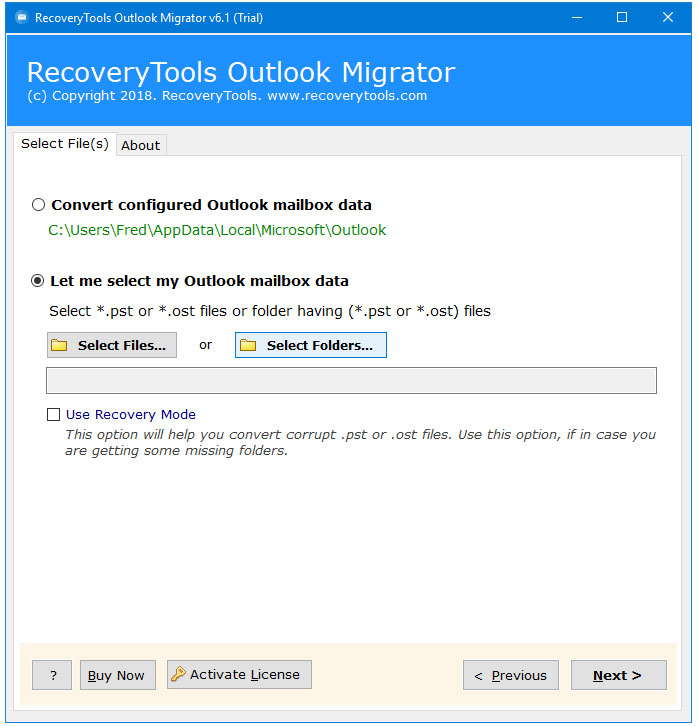 Step-4: – Choose Recovery Mode, if you want to convert corrupted files.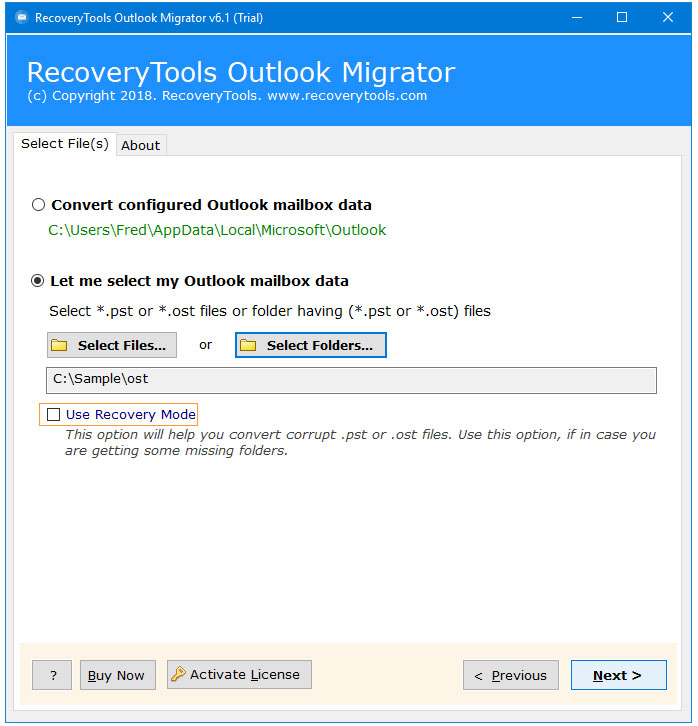 Step-5: – Select the files / folders from the list which you want to back.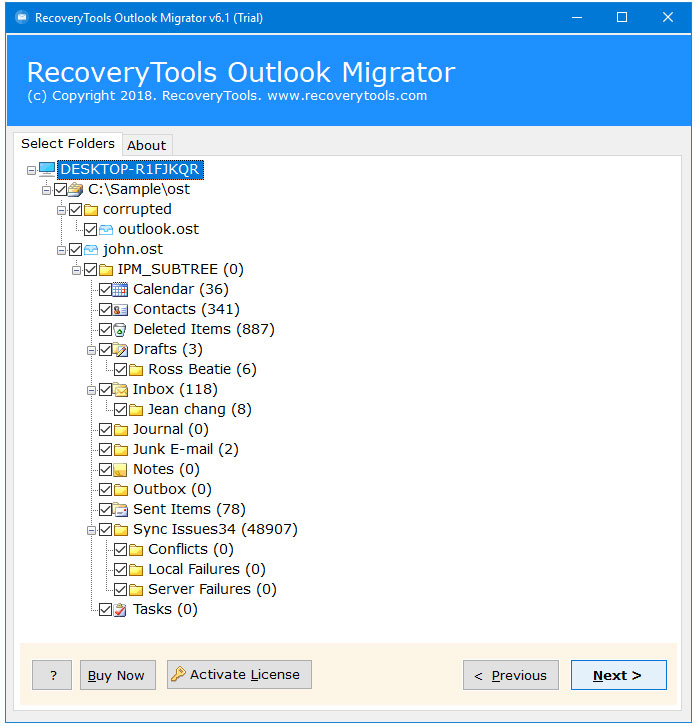 Step-6: – Choose the PST option in the list of file saving options.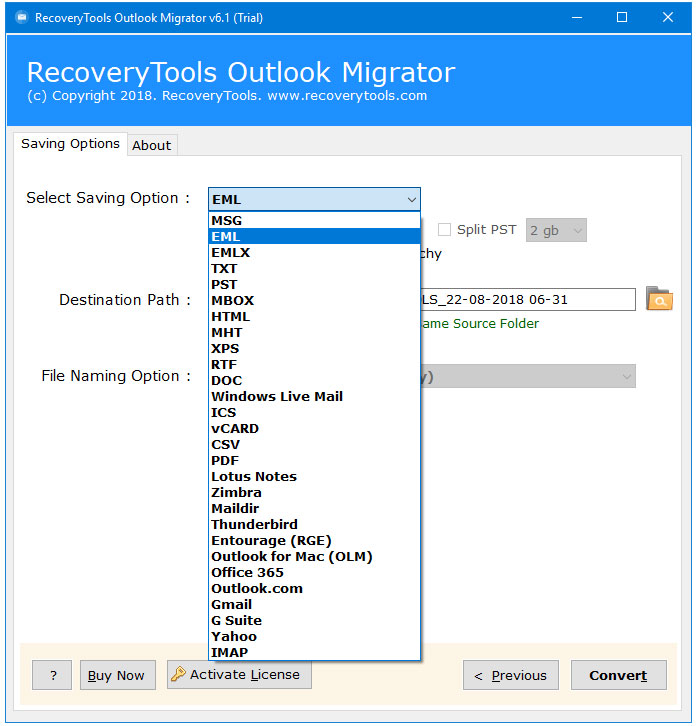 Step-7: – Select the additional options and destination location path.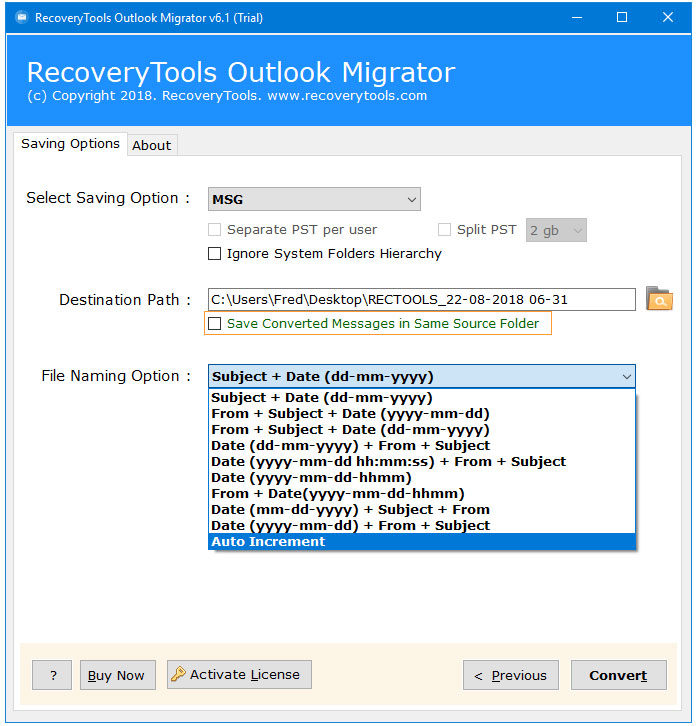 Step-8: – Click on the convert button and save Outlook data to PST format.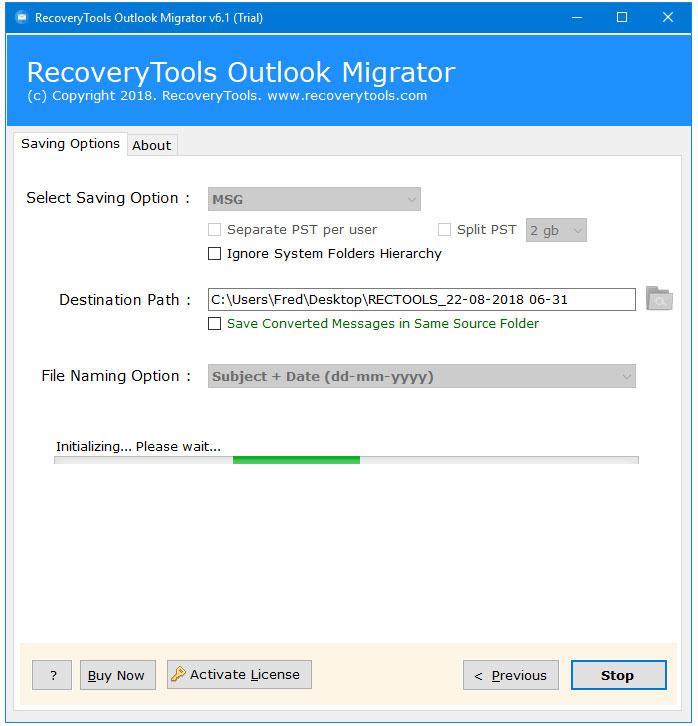 Note: – If you want to know how to import PST to Outlook, then go to this link – Import EML to Outlook
Conclusion
In this article, we have explained the solution to the Outlook error "Unable to Expand the Folder". If you are looking for the same solution, then read this article. Here, we explained manual as well as automatic solutions to resolve this error. You can choose any method as per your requirement to fix the OST file error without interruption. Also, if you have any issues regarding this and other Outlook issues, you can contact us.
Also Read