How to Export Outlook Emails to EML? Solved!
Karen Chard
~ Modified: 14-10-2022 ~ Outlook ~ 5 Minutes Reading
PST and EML both are well-known formats used by users. PST files are supported by Outlook Application. On the other hand, EML files are single email message file that has been supported by 25+ Email Clients and Email Applications such as Gmail, Thunderbird, SeaMonkey, etc. There are lots of users finding a way to export Outlook emails to EML so that they can store the data according to their needs and requirements.
Users usually export Outlook emails to EML because EML is been supported by multiple applications, it is easy to open it in multiple browsers, and supported by all the Windows OS systems.
Solutions to Convert Outlook Emails
Export Outlook Emails to EML Manually
In the manual solution, we will take the help of Mozilla Thunderbird to export multiple emails directly to EML format.
Open Mozilla Thunderbird Email Client.
Go to Tools Menu and click on Import.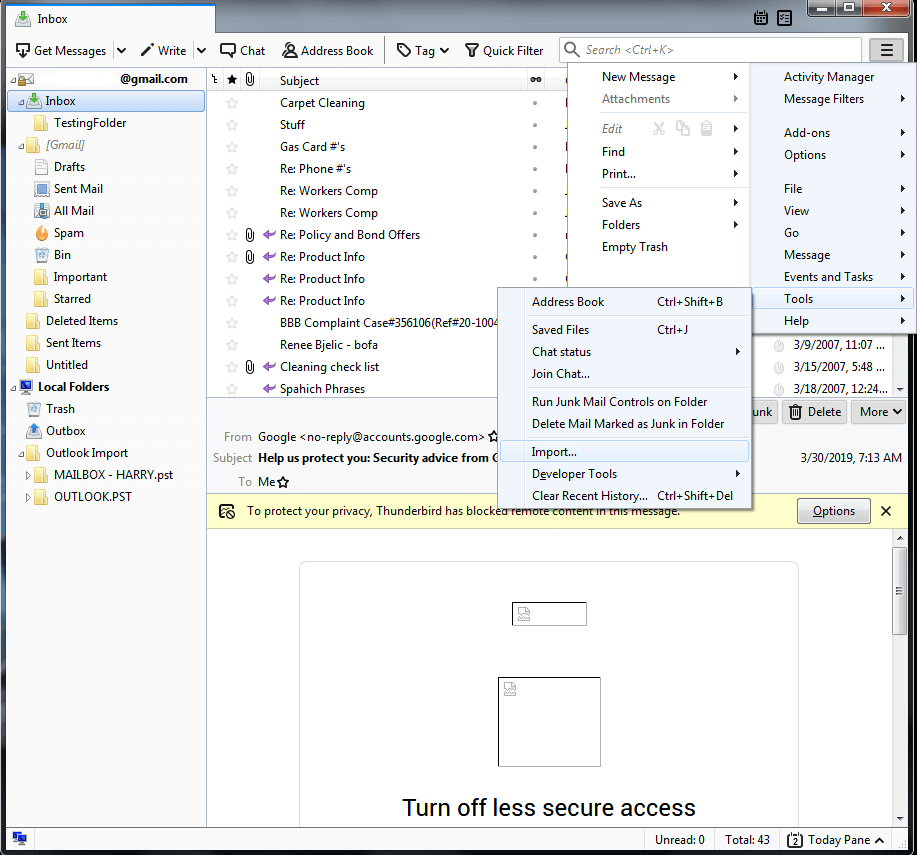 Click on Outlook >> Next.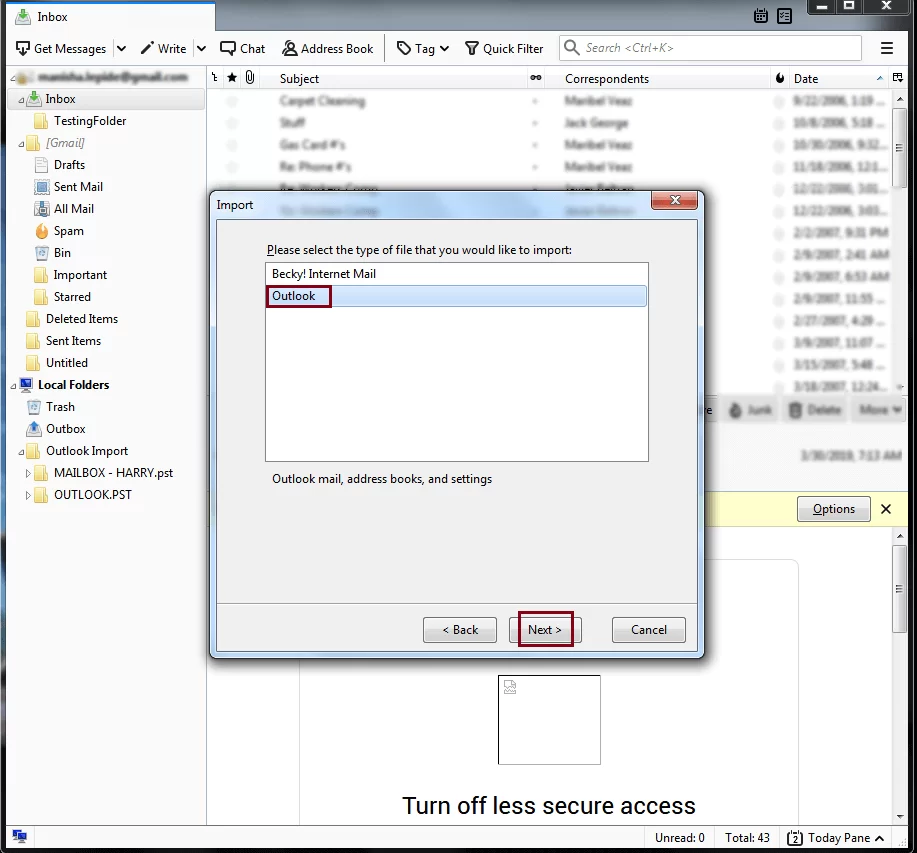 The importing process will complete in a few minutes.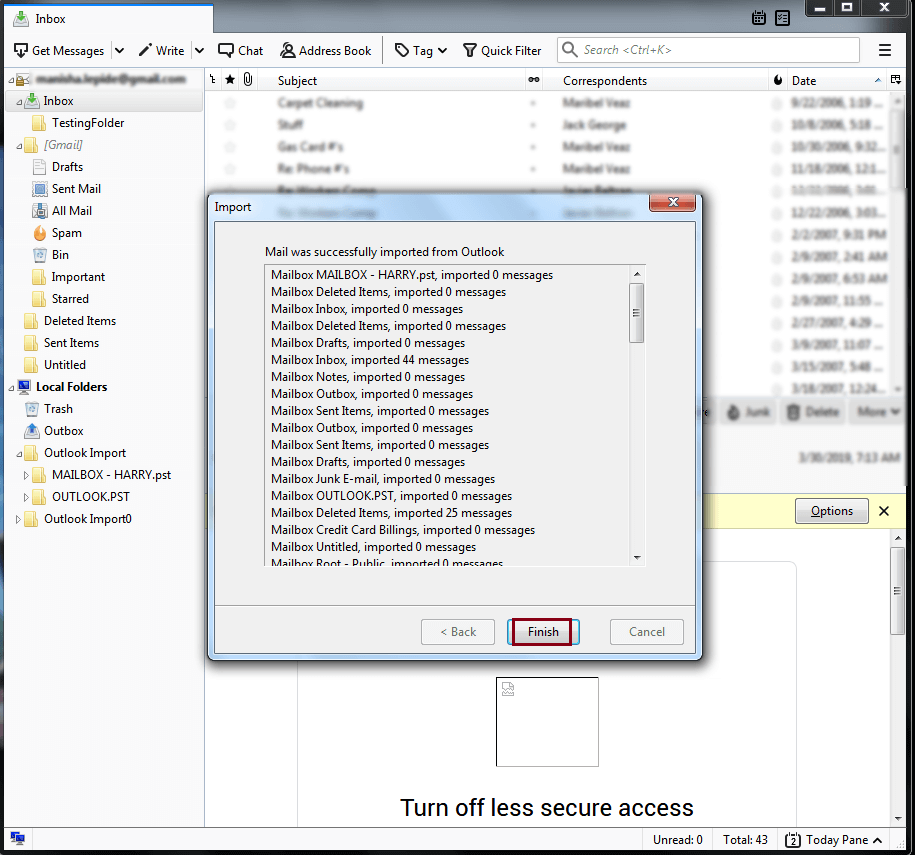 Select required messages and Save As.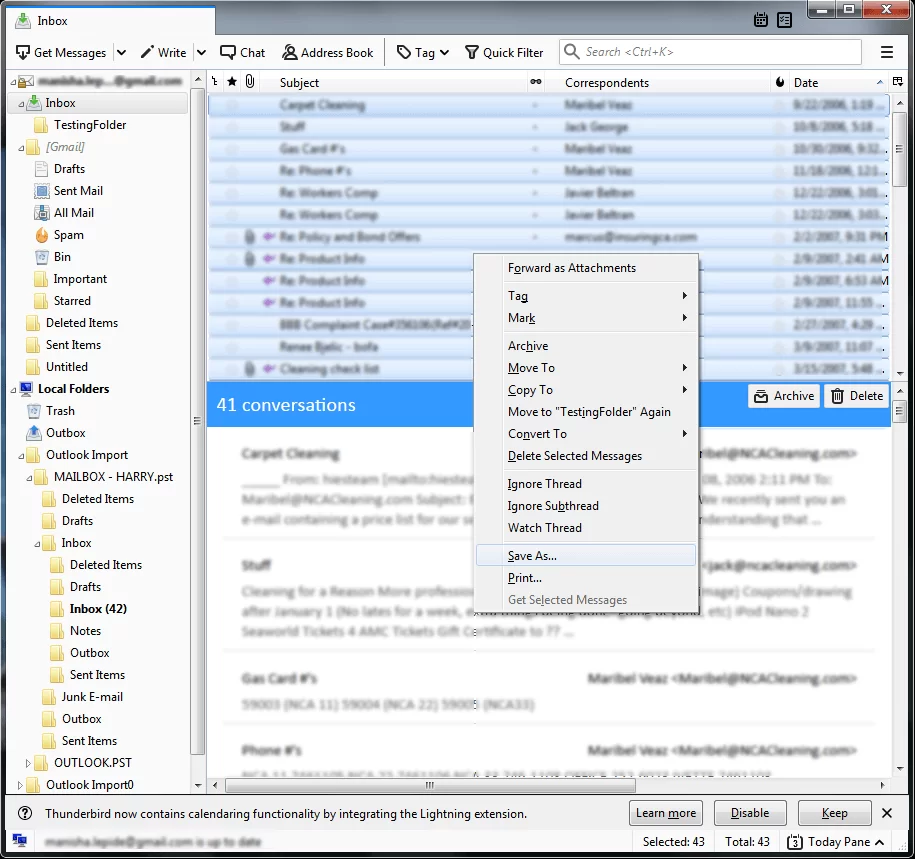 See the resultant EML data.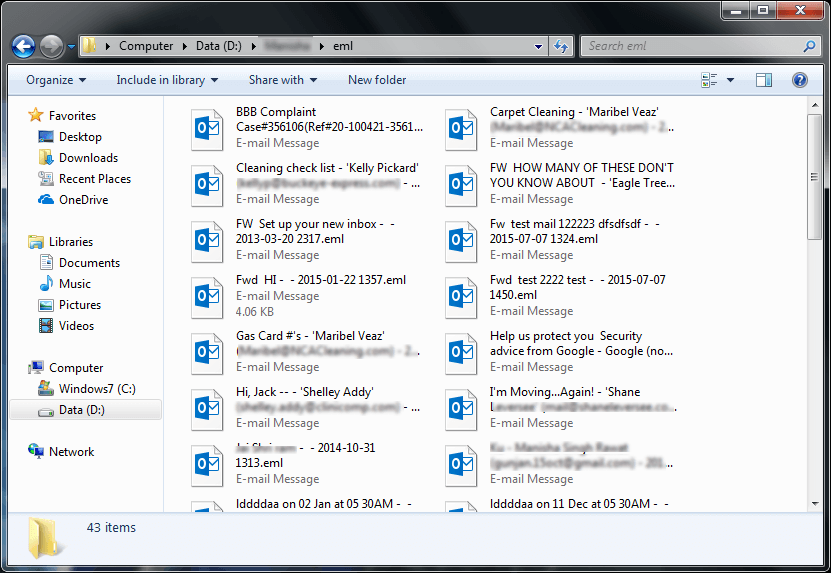 Hence, by performing these simple steps, users can easily get the resultant EML files from Outlook PST using Thunderbird.
Another Automated Method to Convert Outlook Email to EML
If you want a direct process and don't want to take the help of any kind of other Email Client and Application, then I must recommend you to continue with this software. Here, we will discuss one of the perfect tools, Outlook Converter to migrate the bulk of emails with attachments directly to EML file format.
The tool is designed in such as way that all professionals, as well as beginners, use it without facing any trouble and with no loss of data. It is user-friendly and provides a descriptive user interface.
It can export all items from Outlook Data files including emails, contacts, calendars, tasks, journals, etc. instantly without imposing any kind of size limitations. This Converter has come with a demo version that helps to export 25 emails from each folder at once. It can easily run on both Windows as well as Mac OS systems.
Just Free Download the Outlook to EML Converter for free and starts the conversion.
How to Export Outlook Emails As .EML files?

Run the mentioned converter.
Load the Outlook data files using appropriate options.
Choose the required Outlook data.
Select the EML as the file saving option.
Get the resultant EML files.
Steps to Export Outlook Emails to EML:
Run the given Converter in your existing system.
Upload the Outlook data files either by configuring email accounts or by choosing files and folders directly from the system.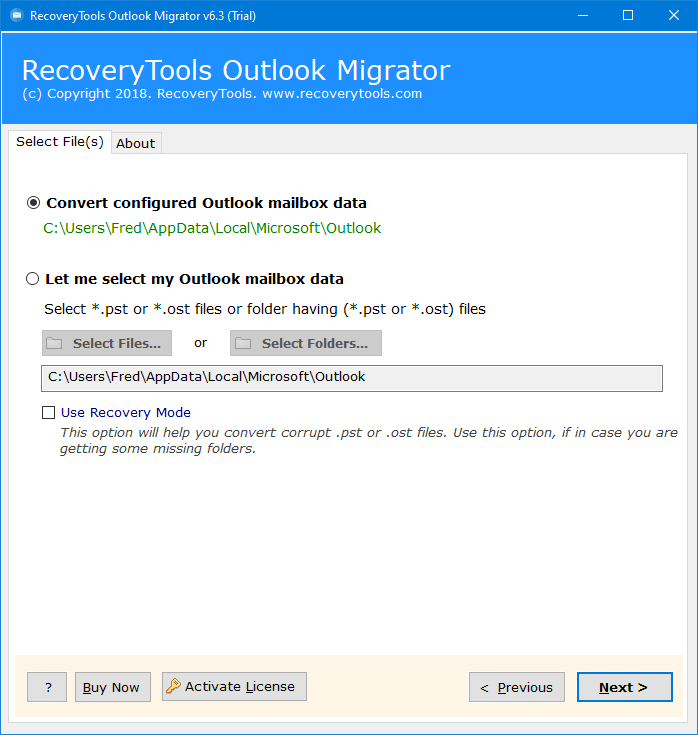 All the data will preview in the panel. Select the required Outlook Mailbox folders from there that you want to convert and Next.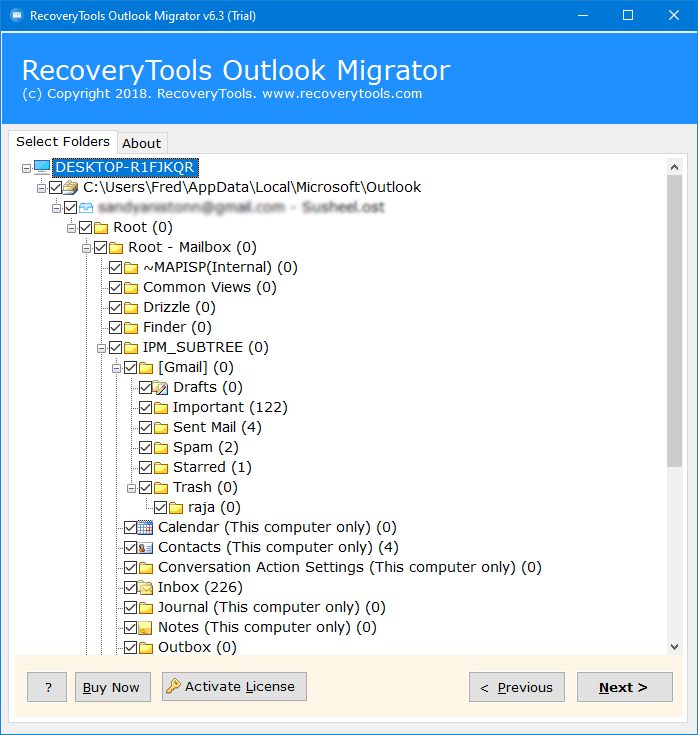 Select the file saving option as EML and enter the destination path where you want to store your data.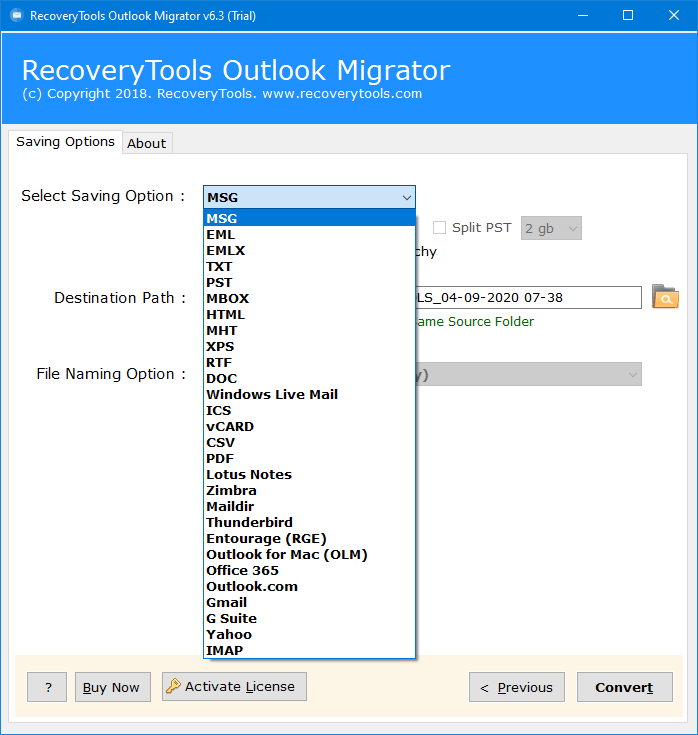 Click on Convert and the process will start running automatically and you can see the resultant displayed message on the software screen.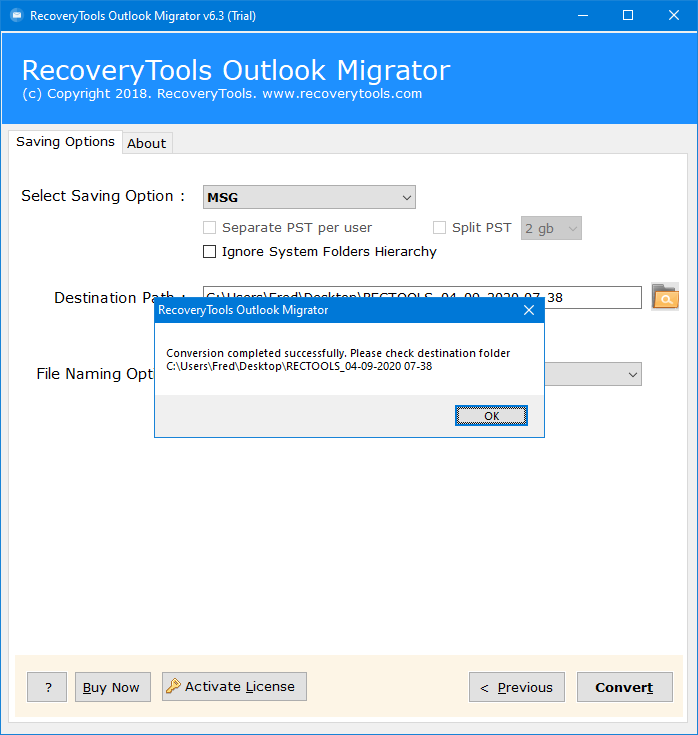 Hence, in just these few clicks, users can easily convert Outlook files to EML format directly. And this converter is one of the effortless utilities present that can make your difficult task easy and give the resultant EML files in a properly organized manner.
Features of the Outlook to EML Converter
Dual Options to Load Outlook Emails
This utility provides different options to load the data directly into the software panel. Users can choose to configure the account to upload Outlook PST files and also choose files/folders according to requirements. Choosing files allows you to upload specific files and choosing folders allows you to load multiple files at once.
Convert Outlook Emails to EML with Data Items
The software allows users to export emails, contacts, calendars, to-do lists, journals, and others directly to the EML file format. While converting the data, the original structure of all the files throughout the process is managed and the data will be recovered in the same folder.
Export Data to Multiple Formats
Users can easily export Outlook PST files to 30+ platforms that include file formats, Email Clients, and Cloud Services. Different File Formats such as PST files to MSG, PST files to Text, PST files to MBOX, PST files to DOC, PST files to CSV, and PST files to PDF. Email Clients such as PST to Zimbra, PST to Thunderbird, Cloud Services such as PST to Office 365, PST to Google Mail, PST to Kerio Mail Server, etc.
No Extra Installation
It is possible to convert Outlook emails to EML format without using Outlook. Additionally, while uploading the account, users can easily upload it by just entering login credentials. The software does not require any kind of extra installation to continue the conversion process and can easily work on both Windows as well as Mac OS systems.
Final Words
Since PST files are used by most applications and hence the demand for exporting Outlook emails to EML format without using Outlook is always high. Hence, in the above section, we discussed two solutions in detail to carry out the data.
In closing words, we recommend you give priority to the Outlook to EML Converter utility as it will make the task easier and will give desired results with 100% accuracy.
Also Read: How to Convert Outlook Emails of Mac and Windows?