Two Different Approaches to Export Gmail to PST File
Karen Chard
~ Modified: 06-07-2022 ~ Google ~ 6 Minutes Reading
In this blog, I will explain how to export Gmail to PST. After conducting research, we understood that many users search for a solution to export multiple emails into PST format. By considering that scenario in this we will provide you with an efficient solution for the complete exported process.
It is a crucial task for a user to export their data, even though we had received a number of user queries for the same. That's why we have finally come up with a solution that provides instant results to the users with maintaining the entire consistency of the data.
Why Do We Need to Export Gmail to PST File?
We all know that Gmail is a widely used and most popular email service particularly operates on the Web. In a cloud-based environment, it comes up with various advantages and disadvantages also. One can anytime access their mailbox items from anywhere just with the help of an appropriate device and Network connection.
It comes with free digital storage of 15GB for storing items on Google Drive. But, the major problem with Gmail is that users cannot access the mailbox items without an Internet connection when there is an urgent need of reading Gmail emails.
There is no backup available local by default for your Gmail mailbox items. In case of any accidental loss, there is no way to recover your lost data. Therefore, most of the users want to transfer Gmail emails to Outlook.
Although, the solution we are going to discuss is one of the effective ways to export Gmail mailbox items to PST format. It will create a UNICODE PST file that has been supported by all the versions of Outlook. PST file allows storing a large number of mailbox items up to 50GB.
So, let's start with the solutions that help you to export the entire mailbox data instantly without causing any disruptions.
Export Gmail Emails to PST Format Manually
In the manual solution, we will take the help of MS Outlook. Let's start with this:
Open the Outlook application in your system.
Configure your Google Mail account there.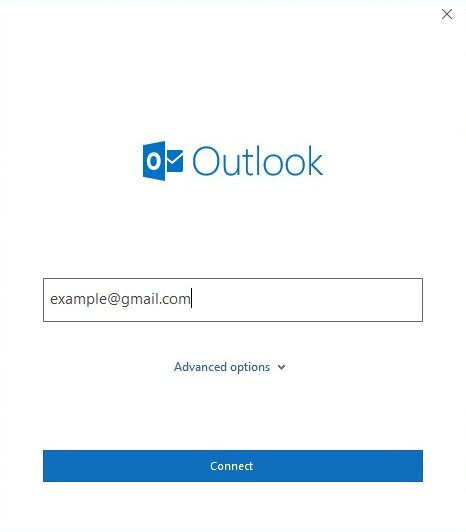 After that, go to File Menu >> Open & Export.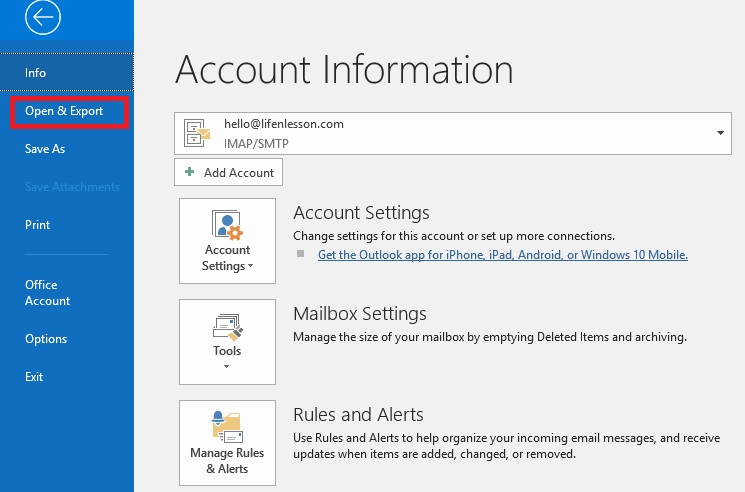 Select Import /Export >> "Export to a file".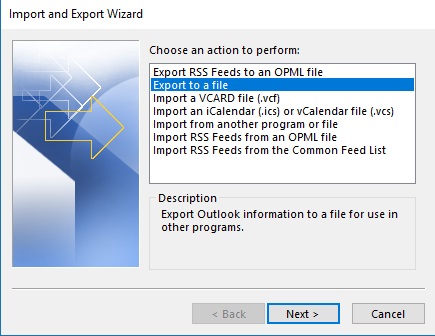 Choose Outlook data file(.pst) & Next.
Select the account where you want to convert data.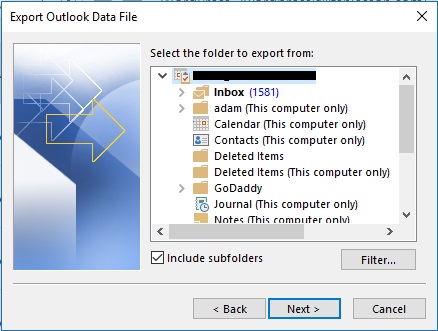 Choose the destination path and Finish.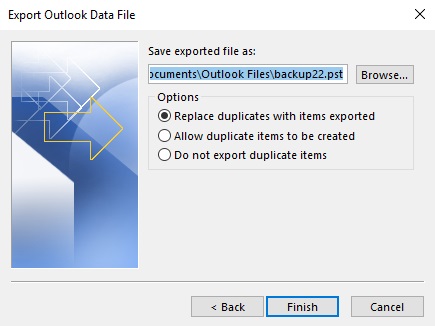 Hence, by performing these simple steps you can easily export the data but the main limitation arises there that the process is too long and will take most of the time and effort. Also, while configuring your Gmail Account, there may be some loss of data. So, we suggest you to use the next solution and stay away from these kind of limitations.
Reliable Approach to Export Gmail to PST format
We are recommending an automated solution for securely exporting Gmail emails to PST files. Try RecoveryTools Gmail Backup Software on your Mac or Windows OS device. The utility will provide users a direct option to export emails and other entire mailbox data instantly within a single attempt without affecting any data structure. Using this utility, you can easily export Gmail to MBOX, Gmail emails to PDF, Gmail emails to HTML, Gmail to EML, Gmail to Roundcube, and other different formats.
Although, it provides a flexible interface that can be easily operated and does not require much technical knowledge to export the data.
Free download the setup from here:
Download for Windows Download for Mac
Trial Limitation: The free demo version of the Gmail to PST Export tool will allow the users to export only the first 25 emails from each folder. You need to first activate the software to convert all data. Just complete the purchase process, & you will get an email with the Product activation code within 15 minutes.
How to Export Gmail Emails to PST?
Run the given mentioned utility in your system.
Load Gmail data in the application panel by entering the account login credentials.
Choose the PST option from the list of saving options to start the export process.
Users can also change the default destination location according to their desired location.
Finally, click on the Backup button. Analyze the complete process directly in the application panel.
Then, click on the OK button to exit from here.
You can access the resultant PST file directly from the destination location.
At last, the application will generate a SavingLog report which includes the summarized details about the export process.
Therefore, after completing the steps the software immediately starts to export emails from Gmail to a PST file.

Watch This Video to Generate App Password:
Amazing Features of Gmail to PST Export Tool
The simple and self-explanatory interface help all type of users to easily work with the software. The application directly exports Gmail emails and mailbox data to PST without any additional application installation. Now we can explore the expert features of the given software.
Users can easily bulk export Gmail emails to PST format in a single attempt without any kind of loss of data.
While migrating the bulk of data, the entire hierarchy of all the files and folders will be maintained throughout the conversion process.
Advanced filter option to search for a particular email using different intents from the entire mailbox data items.
Easily configure your Gmail account just by entering login credentials and does not require any kind of extra installation to export multiple emails to the PST process.
Preserves the email meta properties such as contacts, calendars, to-do lists, emails, and attachments in a precise manner.
The utility is compatible with all the previous as well as the latest versions of Windows and Mac OS and supports all types of 32-bit as well as 64-bit versions.
Note: The Free trial edition of the software is a limited version of the migration license. The tool allows the user to Export 25 emails from each folder of Gmail into a PST file. The self-understandable nature of the application enables the automatic selection of all email folders.
Final Words
Therefore, after reading this blog, you can easily understand how to export Gmail to PST format including emails and mailbox items. The above solution gives you a step-by-step guide to exporting a large amount of data instantly in a few minutes. However, this utility mentioned above is one of the effortless solutions that exist on the Internet and work according to the needs and demands of the users.
Next Read: Import Gmail to Outlook.com Profile with Attachments