How to Transfer Emails from COX to Gmail Account ?
Karen Chard
~ Modified: 02-06-2022 ~ How To ~ 5 Minutes Reading
Summary: Want to know how to migrate COX Email to Gmail account ? Or looking for a solution to transfer emails from COX to Gmail account directly ? If so, read this article to know further. Here, you will get to know the simple process to switch from COX to Gmail account. So, without any delay let's started.
In this current period, safety and security are fundamental considerations for each specific email user. Most PC computer users preferred and support secure platforms for communication services. That's why people want to move their emails data to their Gmail account.
COX Communication service is the third largest telecommunication provider in the United State. It is also known as COX Broadcasting, COX Cable Service. COX also provides a webmail service to its subscribers. Which you can access via the cox.net website.
Gmail is a great-looking, basic and solid email platform. It has more spam-detecting highlights than a portion of its competitors and, in general, is user-friendly and intuitive. That's the reason a user preferred Gmail more than another webmail service.
"Hello, I am utilizing the COX webmail email account for the most recent three years. And presently I am feeling the loss of certain advantages on COX Email account. So, I decided to migrate COX Email to Gmail account. Because Gmail provides all the benefits which I actually need for communication."
COX to Gmail Migration Tool – The Best Solution
If you are currently using COX Webmail account, and want to transfer COX Email to Gmail. Then download the RecoveryTools Email Backup Wizard. The solution provides a large number of formats including email formats, document formats, webmail migration, and lots more. It also facilities many filter options which migrate data selectively.
Get the Product:
Download for Windows Download for Mac
Steps to Migrate from COX Email to Gmail
Launch the solution on Windows.
Select the COX and fill the credentials.
Choose the required email folders in the list.
Select Gmail option and enter credentials.
Start COX to Gmail Migration Tool process.
How to Transfer Emails from COX to Gmail Account ?
First of all, you need to get the product on your computer.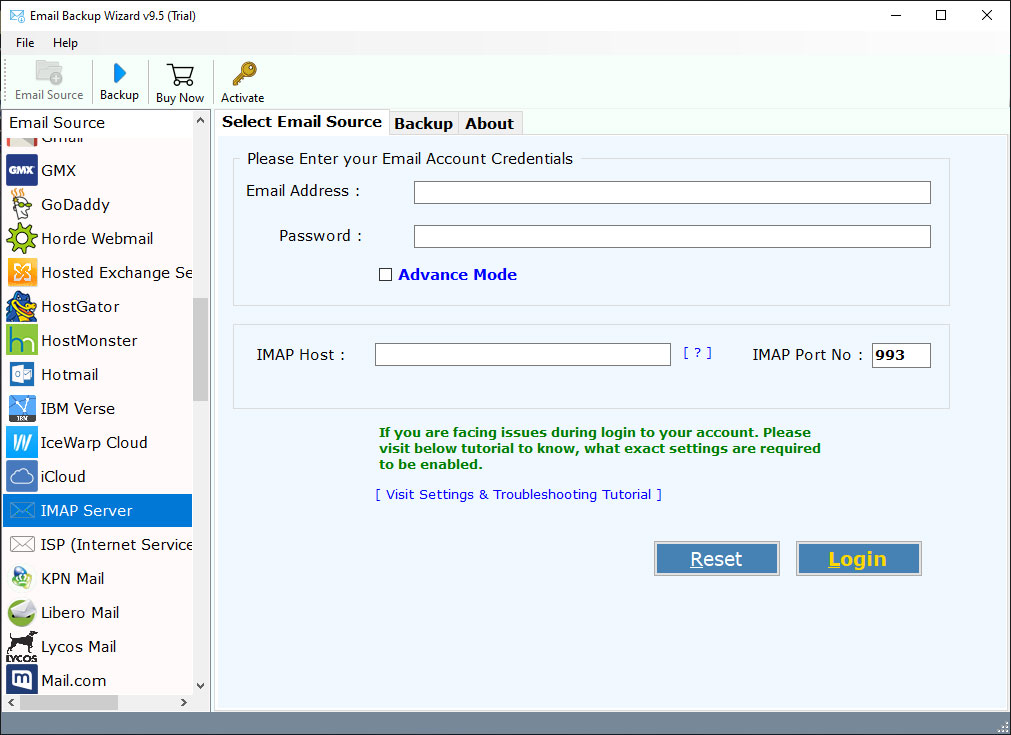 Thereafter, choose COX option and enter all the details of COX email account.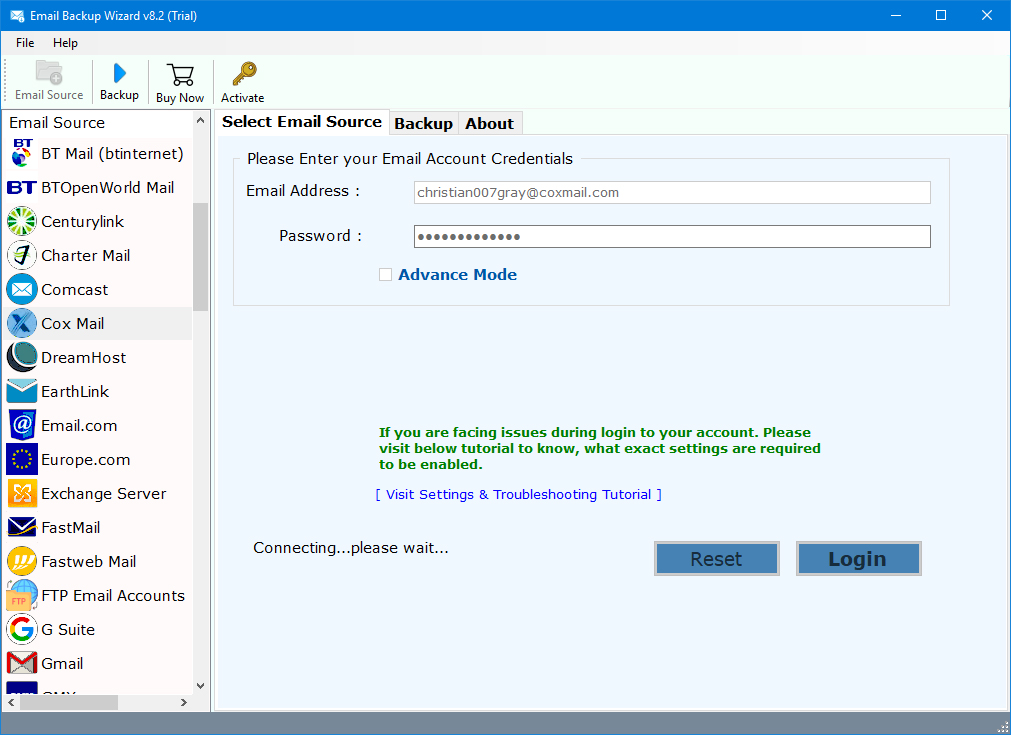 The solution starts analyzing your COX mailbox data. Here, choose the desire folders which you want to move into Gmail account.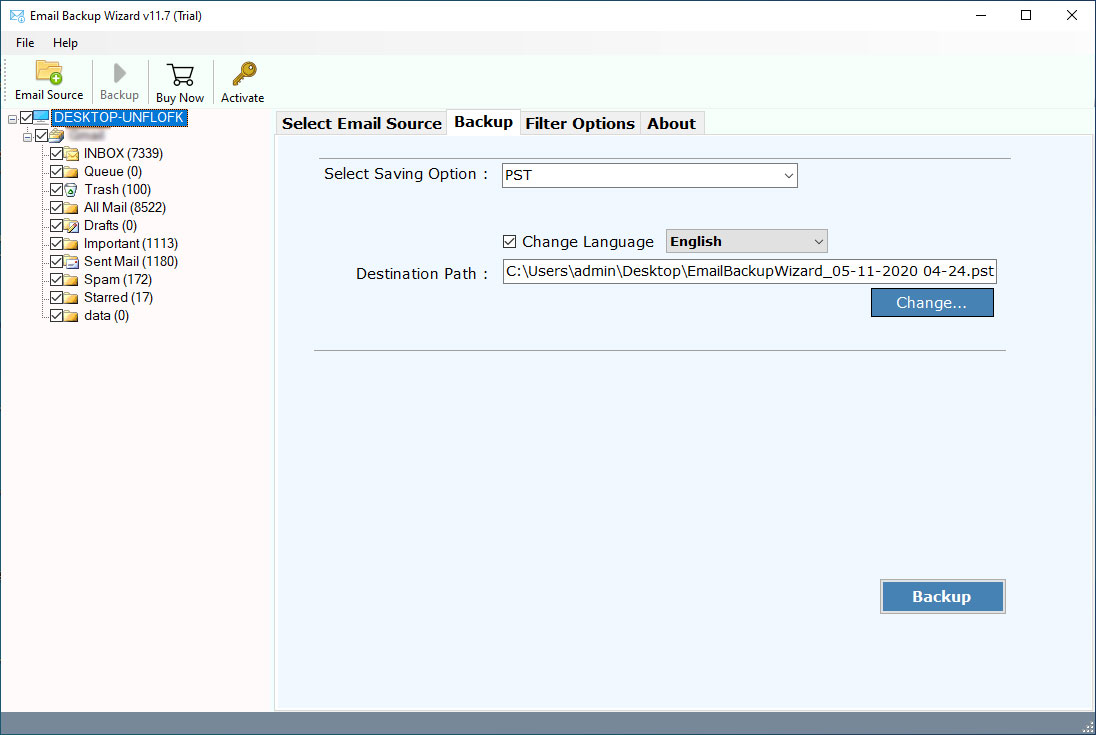 Now is the time to pick Gmail option in the list of saving options.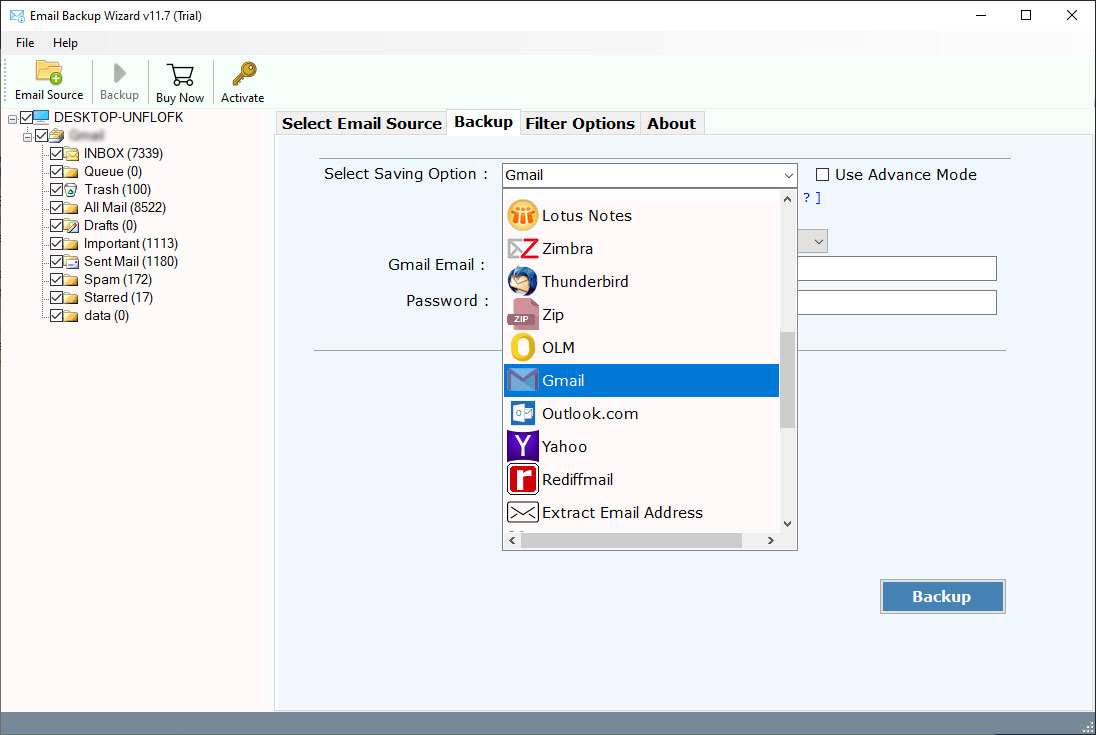 Enter all the details of your Personal and professional Gmail account.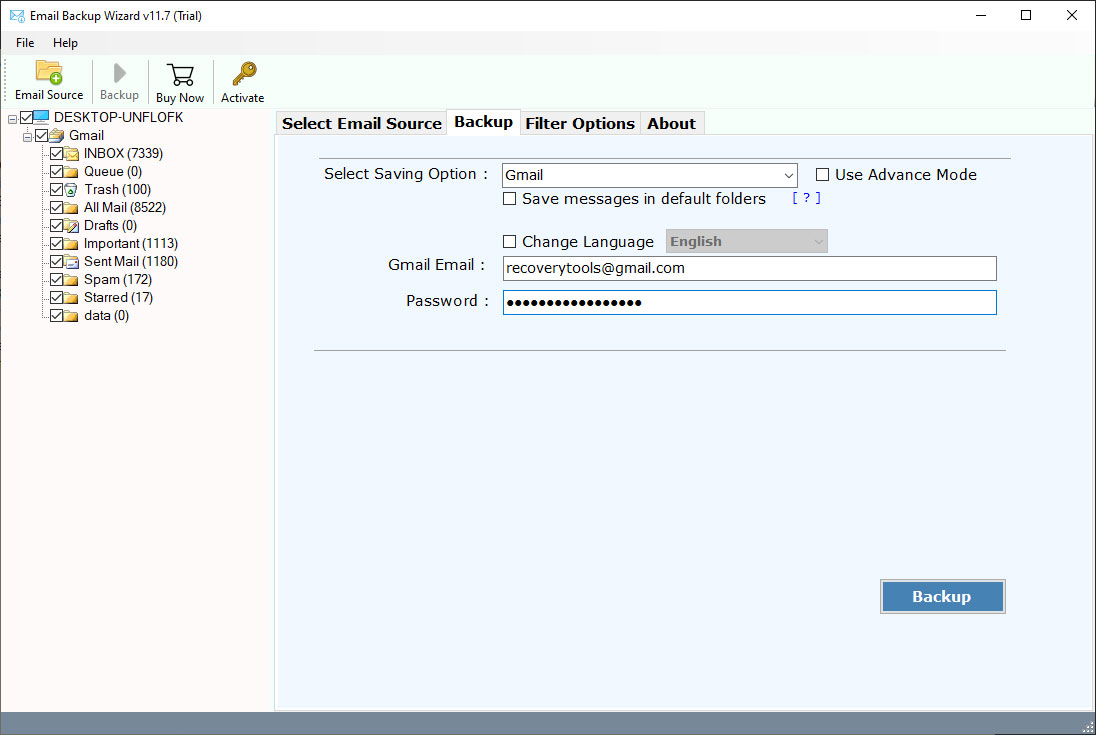 Also, pick the additional options including advance filter options.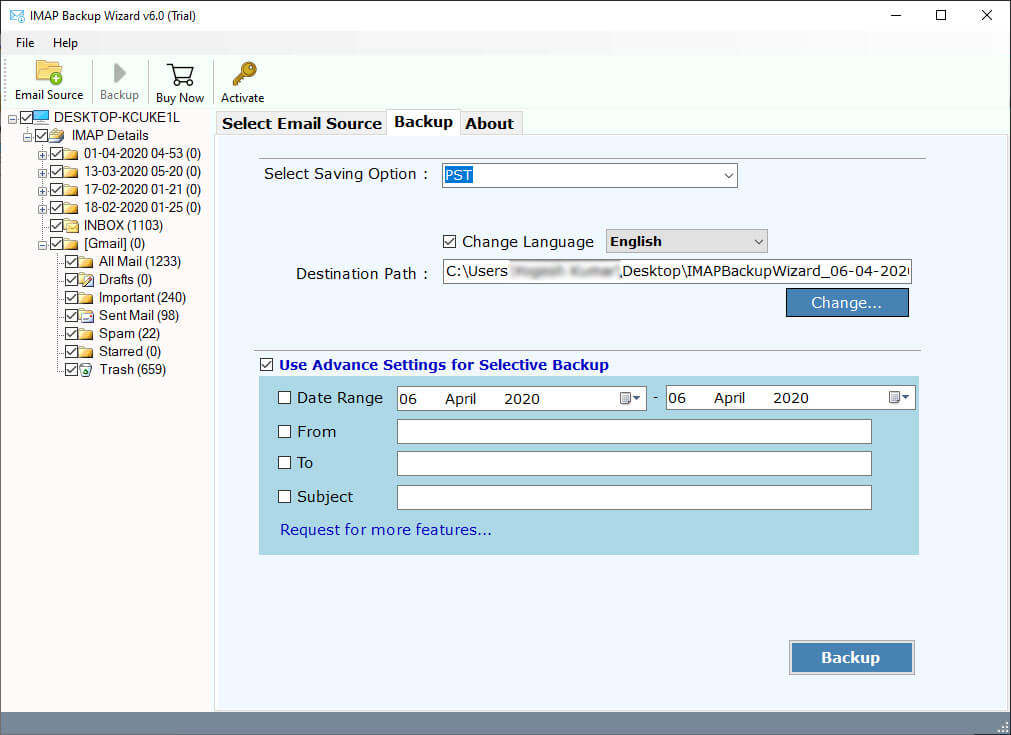 Start the process to migrate COX email to Gmail account directly.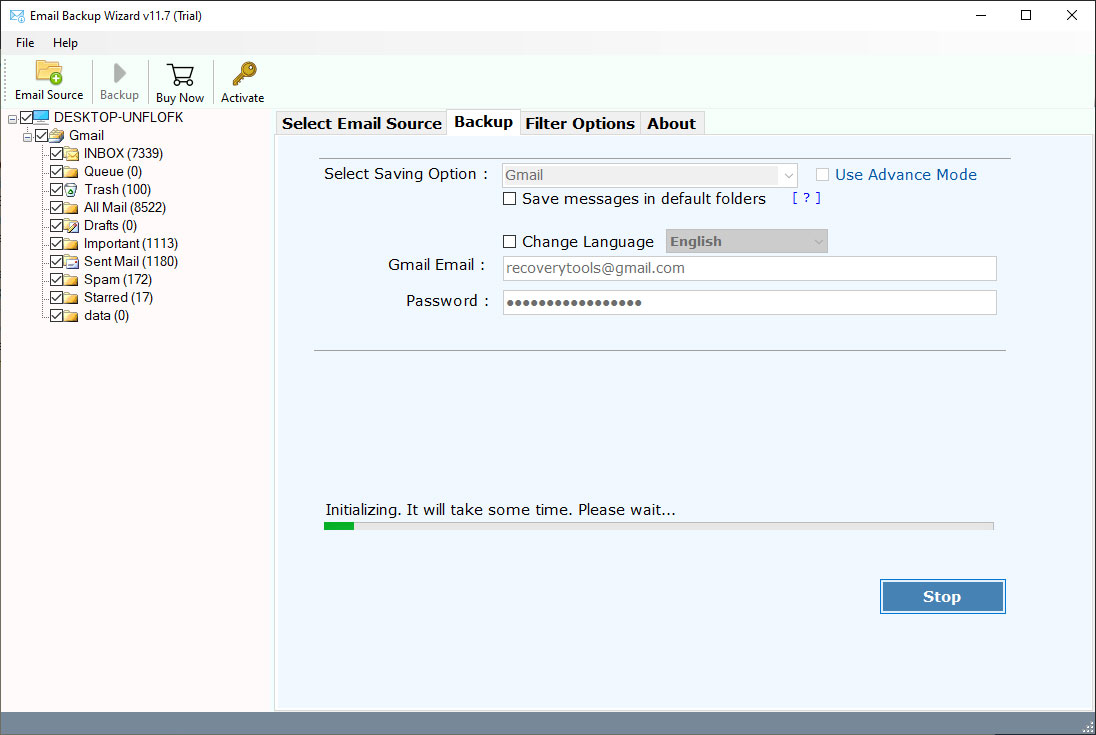 Top Features of COX to Gmail Migration Tool
At the present time, it is one of the best solutions available in the marker to backup COX email locally. It provides many powerful benefits to its users which are explained in below:
The product offers several filter settings which allow you to move only require data from COX to Gmail. You can use it to move emails by Date Range, To, From, or Subject.
The solution gives a path to migrate multiple COX webmail accounts to Gmail account at once using batch mode.
COX to Gmail Migration tool migrate all messages attachments which are embedded or normal to Gmail account.
It gives a platform where we can easily put our credentials without getting any security issues.
The solution will maintain the on-disk system folder hierarchy of COX mailbox during the migration process.
It also retains the original email message elements such as subject, internet header, addresses, etc.
During the COX to Gmail Migration process, the user doesn't need to worry about their privacy of data.
Also, it does not have any file size limitation to backup COX email to Gmail account.
The solution supports Mac OS & Windows OS devices. You can also install it on the latest Windows 11 Machine.
User Reviews
"I'm particularly happy with the help of this product works. I'm a less specialized individual and this application helped extraordinarily! I have all my COX.net webmail messages in Gmail account for only a couple of seconds. It is a stunning utility."
– Daryl Williams | Toronto
"Because of RecoveryTools COX to Gmail Migration tool, I actually got storage space in my COX webmail account without deleting important emails. The best thing about this application is a one-time investment application. It gives numerous options to move your COX emails easily."
– Wendy Russell | Mexico
Conclusion
The write-up explains a detailed explanation of how to transfer COX email to Gmail account. You can utilize the RecoveryTools COX Email Backup to migrate COX email to Gmail account. Hence, the solution is available for Windows and Mac machines. Also, users can use the demo version to understand the process of this application easily. For more help, contact the technical team.
Similarly Read: How to Download Cox Emails?