How to Download Comcast Emails to Computer ?
Karen Chard
~ Modified: 02-06-2022 ~ How To ~ 6 Minutes Reading
Synopsis: Need an informal way to transfer Comcast email to Computer ? Or want to learn a method to migrate Comcast email to Computer ? If, yes, then don't concern around it just get the suggested solution to save Comcast Email to Computer. Read the article to know more.
Email is one of the popular communication services for communicating with others. But email is not only used to communicate with consumers, is also used in businesses to reach new, existing and future consumers. All emails contain some important information that you will not want to lose. The second copy of your personal important data is always helpful for future reference.
Comcast began as a cable company in the '70s, when they acquired more businesses, branding their cable distribution as Xfinity. In 2005, Comcast launch its first webmail service to its users. Comcast offers many services such as cable, Internet, home security, phone, and mobile.
But Comcast Webmail does not allow us to download their mailbox data to local computers. This is why many people are looking for a method to transfer Comcast email to a computer hard drive.
"I have been using a Comcast email account for the previous 2 years. It is a paid subscription. I have lots of important emails that I want to download from Comcast to Computer. Thus, I was observing for an answer to export Comcast email to Computer. Does somebody identify how to transfer Comcast email to Computer ? If yes, then please help me!!!!"
Explanations Why We Essential to Export Comcast Email to Computer
Business intellectual property data is not in the hands of any third party, it is one of the reasons to store online data to the offline computer.
You can save data from Comcast Email to Computer to access offline. This is one of the reasons to archive Comcast email to Computer.
Offline data can be connected to other media like projector, data centre, and TV, and other devices.
One of the biggest advantages of Local storage is speed. If you are storing emails from Comcast to Computer, then accessing that data is quite faster.
Using offline storage, you can share data with your friends in a fast, easy, and secure way. Therefore, many users want to archive emails from Comcast to Computer.
Best Method to Backup Comcast Emails to Computer
We suggest you to use RecoveryTools Comcast Email Backup Tool. This utility allows you to export Comcast emails into 25+ local formats. Now, you can easily download Comcast emails locally without any issues. Also, it has the ability to convert Comcast emails into various savings like PDF, iCloud, Exchange Server, Yahoo, Office 365, Outlook, Text, Gmail, etc. It also offers many document formats to save Comcast emails easily. Download the Solution on your Windows & Mac Computers.
Get the Solution Here:
Download for Windows Download for Mac
Note: – This is a trial edition of this product that gives you to download only 25 emails from Comcast to Computer hard drive. If you want to download a greater number of emails from Comcast to PC, then purchase a licensed edition of this utility.
Steps to Transfer Comcast Email to Computer
Get Comcast solution on your machine.
Put the details of Comcast account credentials.
Select essential message folders from the list.
Take the required offline format in the saving list.
Tick on the next to transfer Comcast email to Computer.
How to Save Comcast Email to Computer – Complete Review
Download the application software on your computers. Run and read the basic requirements of this utility.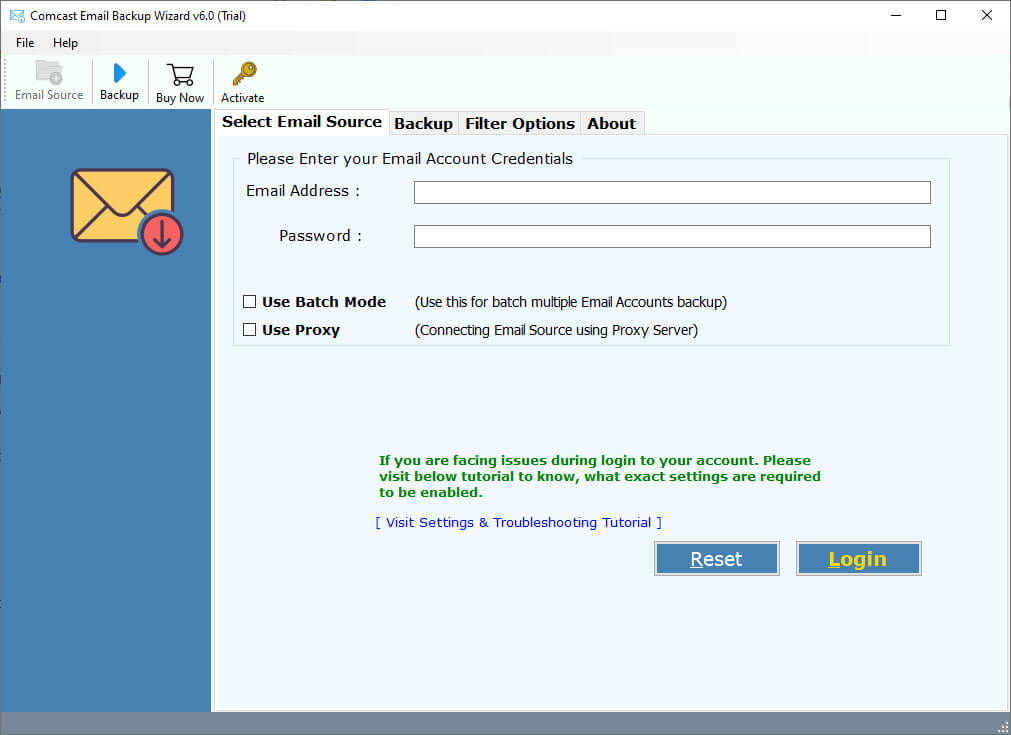 Put all the required details of the Comcast email account in the panel.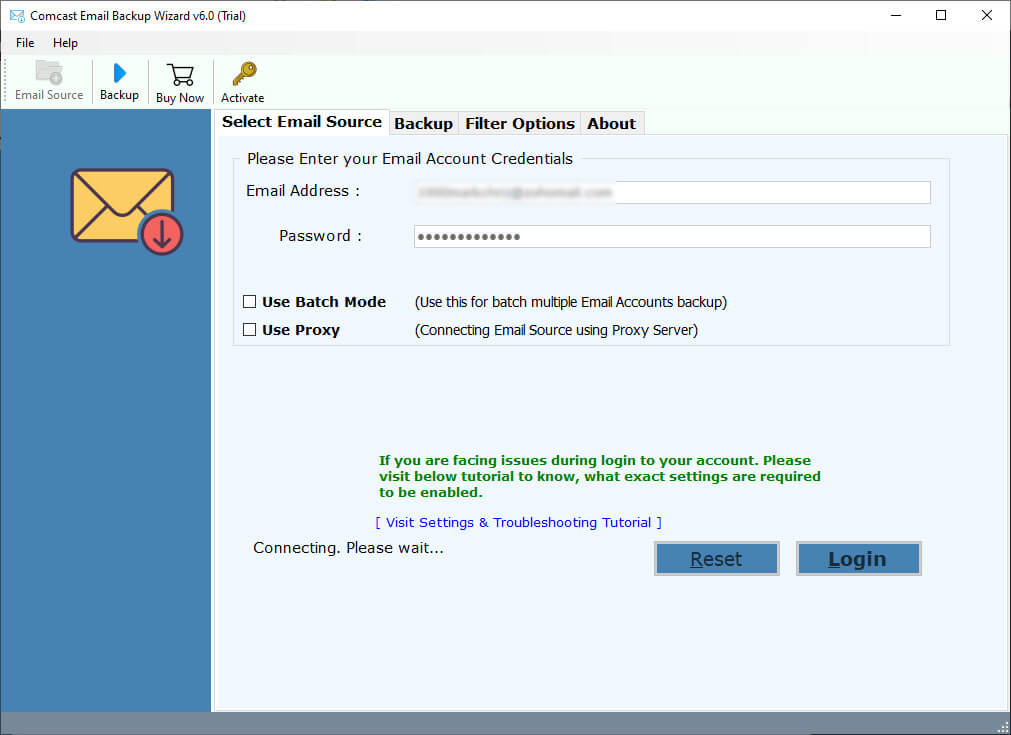 Tick on the desired folders of Comcast messages in the list.
This solution offers so many file-saving options. Here, picks the desire option in the list.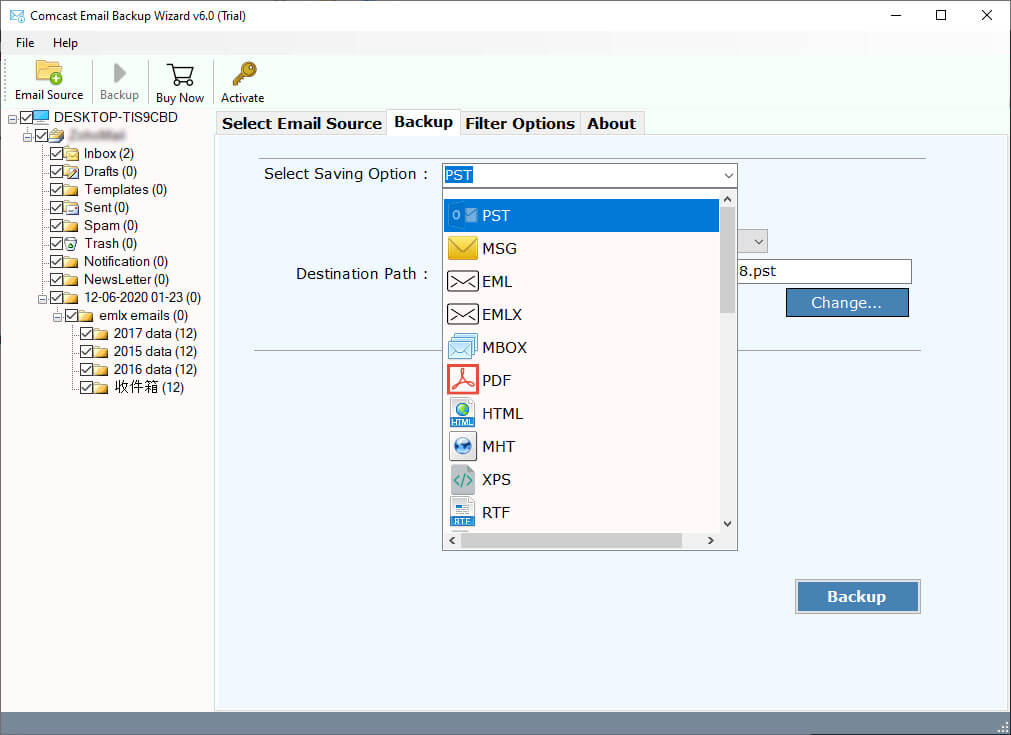 Now the time, you can change or choose the resultant path to save your Comcast data at user computer location.
In the final set up press the backup button to start Comcast to Computer backup process.
Download Comcast Email to Computer Tool – Benefits & Features
Save Comcast Email to Computer tool comes with a simple and consistent interface that not ever stores your private information inside the program database. It never stores user Comcast account details in the program caches.
Maintain Email Properties:
Through the downloading Comcast email to Computer process, the software system upholds the email possessions such as email with attachments, email subject, images, email addresses (To, CC, BCC, From), email hyperlinks, etc.
Download Multiple Comcast Email Accounts:
The software comes with an advance option to download bulk Comcast email accounts data at once. A user requests to produce a CSV file holds with all Comcast email account details. Thereafter, upload it on the interface pane to download multiple Comcast email accounts to Computer.
Simple and Easy to Use Interface:
The utility delivers a humble and easy to use edge for all kinds of users. Now, technical and non-technical workers use this application without any technical direction.
The program offers numerous advance filter options to take selective emails from Comcast to Computer easily. Now, you can except your period and pains by using these choices. You can transfer Comcast emails to Computer by date, by time, by subject, etc.
Set Destination Location According to Requirements:
During the process, the product offers an option to choose any place to save resulting data easily. You can select any location including internal and external storage locations without any issues.
FAQs
Does it allow me to download Xfinity Emails to Computer ?
Yes, Xfinity is a child company of Comcast. Comcast owns an array of companies and subsidiaries. That's why you can use this application without any complications.
Can I use it on my private workstation which currently work with Windows 11 ?
Sure, the product will work on all the latest versions of Microsoft operating systems. So, you can use it without getting into any trouble.
Can I migrate all my emails from Comcast in one go ?
Yes. The software is capable to download multiple emails from Comcast Email Account.
I need to save the May month Comcast email folder to computer PDF format. Does the solution allow us ?
Yes, Select the May month of the folder after connected with your Comcast email account in the panel.
Conclusion
In the upstairs thing, we have clarified the technique to transfer Comcast email to Computer. If you are one of them who are observing for an explanation to download Comcast email to Computer, then download the RecoveryTools software on your computer. Get the solution on your all Windows and Mac computers easily. Also, you can try the demo version to know the procedure of this product. Contact the technical staff, if you have any other help.
Also Read:

Transfer Comcast Emails to Another Account