How to Transfer Charter Email to Gmail Account in 10 Easy Steps ?
Karen Chard
~ Modified: 28-06-2022 ~ Cloud Backup ~ 5 Minutes Reading
Summary: In this article you will learn about how to transfer Charter email to Gmail account. You can easily move all the Spectrum CharterMail emails, contacts & calendars to Gmail or G Suite account. Users just need to provide the login details in the application panel to complete the process.
Charter Mail to Gmail Transfer tool is one such powerful solution which makes it a very easy task for the users to export data from CharterMail account to Google Workspace profile. It is one of the easiest solution that can export emails from CharterMail account to Gmail account. It will preserve the on-disk System Folder hierarchy of CharterMail mailbox folders. No changes will be made in the original metadata & properties of CharterMail emails during the whole migration process.
Additionally, the software provides users a direct option to migrate CharterMail emails to Gmail account. This application also provides the option to migrate selective items from CharterMail account to Google Mail account using advanced filters settings.
Queries on CharterMail to Gmail Migration Procedure:
I am using Spectrum CharterMail email client from a large period of time. Now I want to migrate charter emails to Gmail account. I have almost 35K emails in my mailbox & wants to export all of them into Gmail. Kindly suggest me any powerful solution, that will help me to do so without facing any problem.

From last two years, Spectrum Communication has become the important part of my life to manage personalized information. I had loved its working since from the beginning, but now I am facing a lot of trouble in using it. My account gets disconnected with the server simultaneously so I decided to move Charter to Gmail account. Please provide me the CharterMail to Gmail Backup software as soon as possible.
As from above queries, we can easily analyze that there are large number of users who wants to know how to transfer Charter email to Gmail account. One such powerful application is RecoveryTools CharterMail Backup Wizard. It provides users a direct option to migrate emails from CharterMail to Gmail. It is the best application available at present time to migrate CharterMail emails to Gmail .
How to Move Charter to Gmail Account?
Just follow these simple steps to accomplish migration:
Step 1. Free Download Software & Install it on your Windows PC.
Step 2. Choose CharterMail option from list of 70+ Email Source option.
Step 3. Enter Your Email Account Login Credentials to Login. It also provides dual options to login into Charter Email account. Use Batch Mode for batch multiple Email Accounts Backup. With Use Proxy option, you can initialize connecting Email Source with Proxy Server.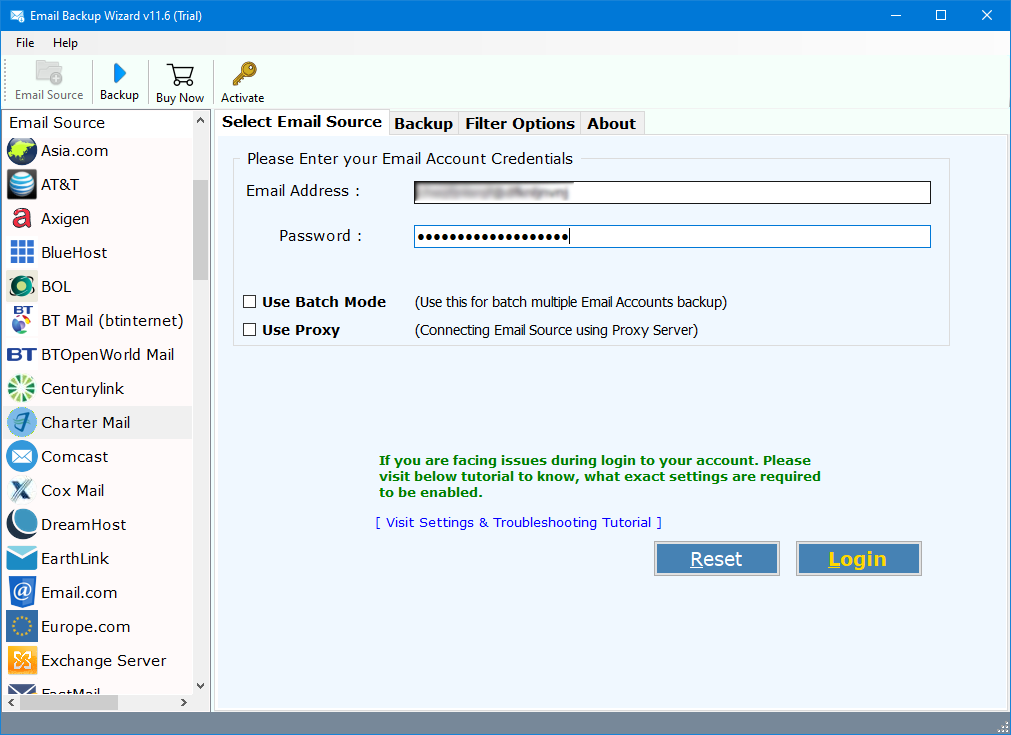 Step 4. Select All CharterMail email folders including Inbox, All Mail, Drafts, Important, Sent Mail, Spam, Starred, or Trash to perform conversion.
Step 5. Choose Gmail option from the list of 30+ Saving options.
Step 6. Enter Gmail Username & Password in the program window.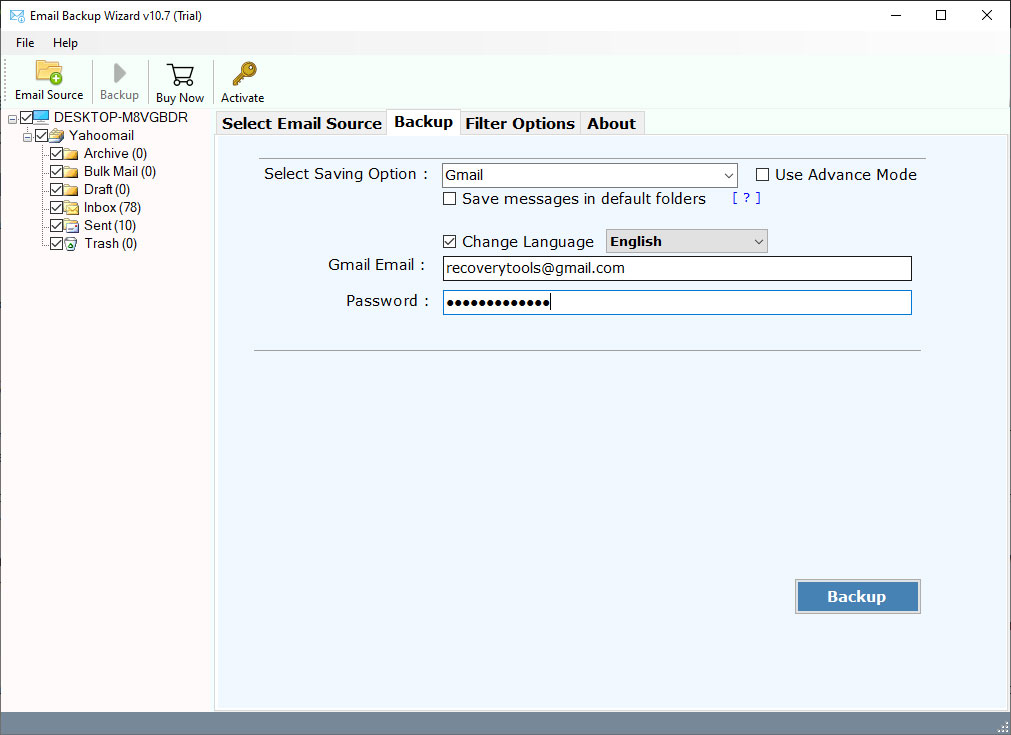 Step 7. The application will provide you an advanced filter setting to accomplish selective conversion of CharterMail emails into Gmail account.
Step 8. Once you are done with all the Setup options, then click on Backup button to start the backup process. The application will quickly start conversion process, which you can preview into the panel with all details.
Step 9. After Conversion Process finished successfully, click on OK button to confirm & exit from here.
From the above steps, we can easily understand how to transfer charter email to Gmail account without any technical assistance.

Video Tutorial to Generate App Password:
Powerful Features of Automated Toolkit:
Undoubtedly, the program is equipped with powerful algorithms for moving items from the mailbox directly to the application area. Many users want to transfer their CharterMail emails to their Gmail account or forward them directly. Unfortunately, if they try to do this by hand, there is always the risk of data loss, especially the huge permanent data loss that no one wants. To solve this problem, we have a fantastic application that requires only the credentials of the original CharterMail account and the target Gmail account to complete the entire migration process. Here are some key features of this fantastic software:
The panel of this fantastic tool is very simple and easy to use. Allows technical and non-technical users to forward CharterMail emails to their Gmail account.
This software offers its users a secure environment when transferring emails from CharterMail to Gmail. Data will not be lost when you run this toolkit.
The software also allows users to transfer Charter email to Gmail account, with all data attributes to over 30 email clients and file formats.
The software transfers items from your Inbox directly from your CharterMail account to your Gmail inbox.
The tool manages the system folder hierarchy on the mailbox folder hard disk by enabling Save to Default Folders.
The CharterMail to Gmail Backup Software supports messaging or email items such as metadata properties and more. Quite safe. All email attributes, such as Subject, To, CC, Bcc and others, can be easily transferred from CharterMail to your Gmail account without any changes to the source information.
This software provides its users with 100% accurate results when transferring CharterMail data to their Gmail account.
Similarly Read
Final Words:
In above article, we explained how to transfer Charter email to Gmail account. We use powerful third-party software that performs all these important actions in a secure manner. You don't need to backup CharterMail to your on-premises storage, as the software allows users to migrate CharterMail messages and folders directly to their Gmail account.