How to Export Yahoo Business Emails to Gmail Account ?
Karen Chard
~ Modified: 23-05-2022 ~ How To ~ 5 Minutes Reading
Overview: Are you one of those who want to export emails from Yahoo Small Business to Gmail ? Or want to know how to migrate Yahoo Small Business email to Gmail or Google Workspace account ? If you are interested in this problem. Then this article will give a simple method to solve this. Here, we provide a professional solution to transfer Yahoo Business Emails to Gmail. So, stay with us.
Yahoo is one of the oldest webmail companies in the world. Yahoo Mail is a great way to keep in touch with your friends and family. It is good for personal use but not for businesses and commercial users. That's why Yahoo launched its Business Mail.
Yahoo Small Business Mail is one of the best platforms for a small business for managing multiple employees easily. It provides administrator level access for easily manage user mailboxes, passwords, and many more.
But Yahoo Business Mail did not become as popular as Gmail or G Suite. Many users these days want to migrate their business email or business domain to Gmail or G Suite (Google Workspace). Because Google is more popular than Yahoo. It provides many business development apps such as Ad Words, Console, Analytics, etc.
Does Forwarding Yahoo Business Emails to Gmail Work ?
No, because you can only forward new emails from Yahoo Small Business to Gmail. Read More – Yahoo to Gmail Migration Tool.
A Professional Solution – Yahoo Business Mail to Gmail Migration
"Hi, I need to transfer Yahoo Business Domain to Google Workspace platform. But before this, I'm worried about my user mailboxes inside the current Yahoo Small Business Domain. So, please help me RecoveryTools to figure out the problem. And please give me a solution to migrate Yahoo Small Business Email to Gmail."
Ana William
It has been shown that such requests to our support team have increased. And now many Yahoo Business Mail users want to move from it to another place. So, if you have the same and similar issues, Download – RecoveryTools Yahoo Backup Tool. As you know that email forwarding does not work for this. That's why we offer this application.
Download From Here:
Download for Windows Download for Mac
Note: It is available for Windows and Mac Computers. You can use our trial edition, work like a pro edition but only export few emails. For complete Yahoo Business Domain mailbox migration, purchase the license key.
Steps to Migrate Yahoo Small Business Email to Gmail
Download the program on your machine.
Connect with your Yahoo Business Mail account.
Choose Yahoo Business Mail folders from the list.
Pick Gmail option in the list of file saving options.
Click on the next to migrate Yahoo Business Mail to Gmail.
How to Transfer Yahoo Business Mail to Google Mail / Workspace ?
Install and launch the utility on your computer. Read instructions before proceeding.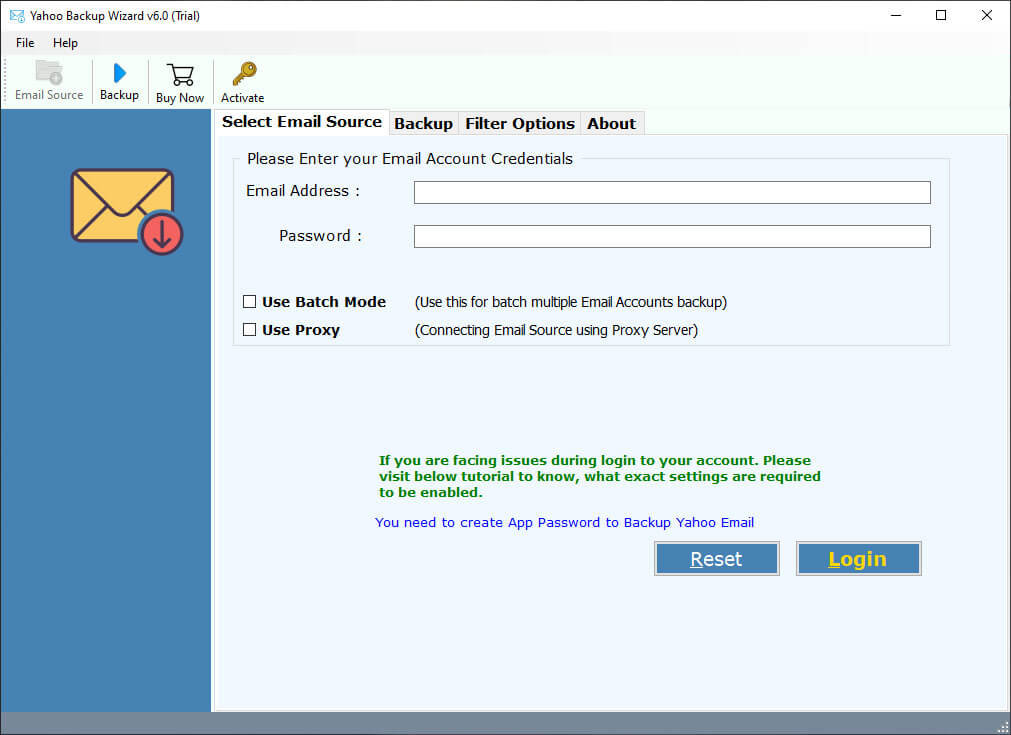 Enter your Yahoo Business Email Account credentials in the interface.
Choose Batch option if you want to migrate multiple mailboxes into Gmail account.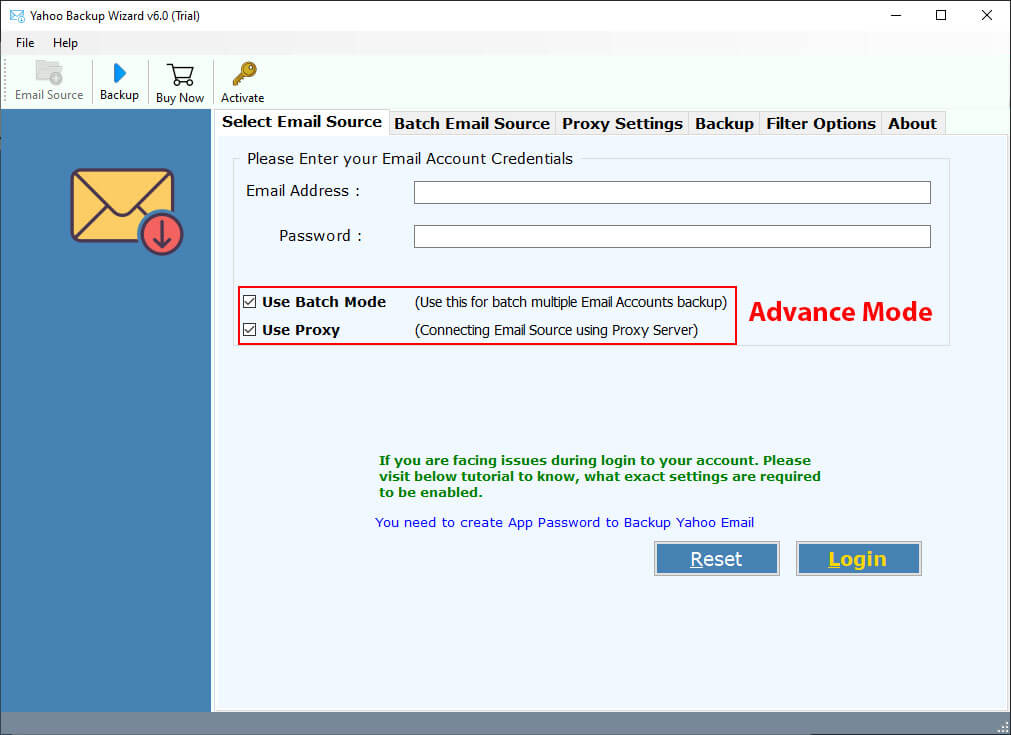 Select the required email folders of Yahoo Business Mailboxes.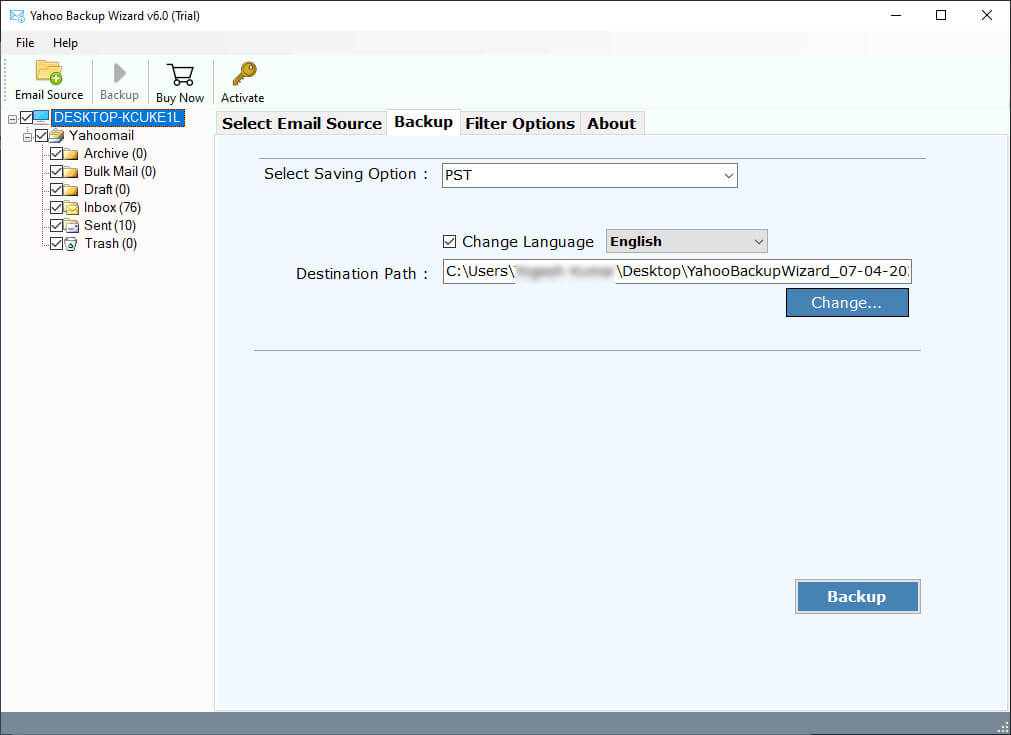 Choose Gmail option in the list of file saving options.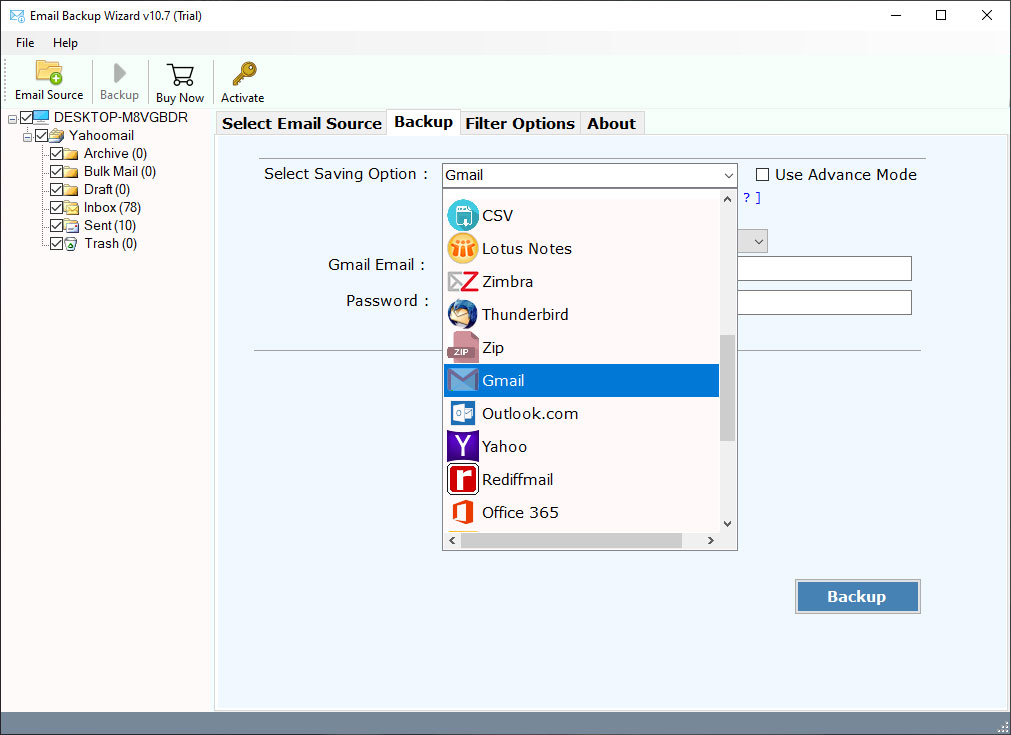 Select advanced options if you need to migrate selected emails.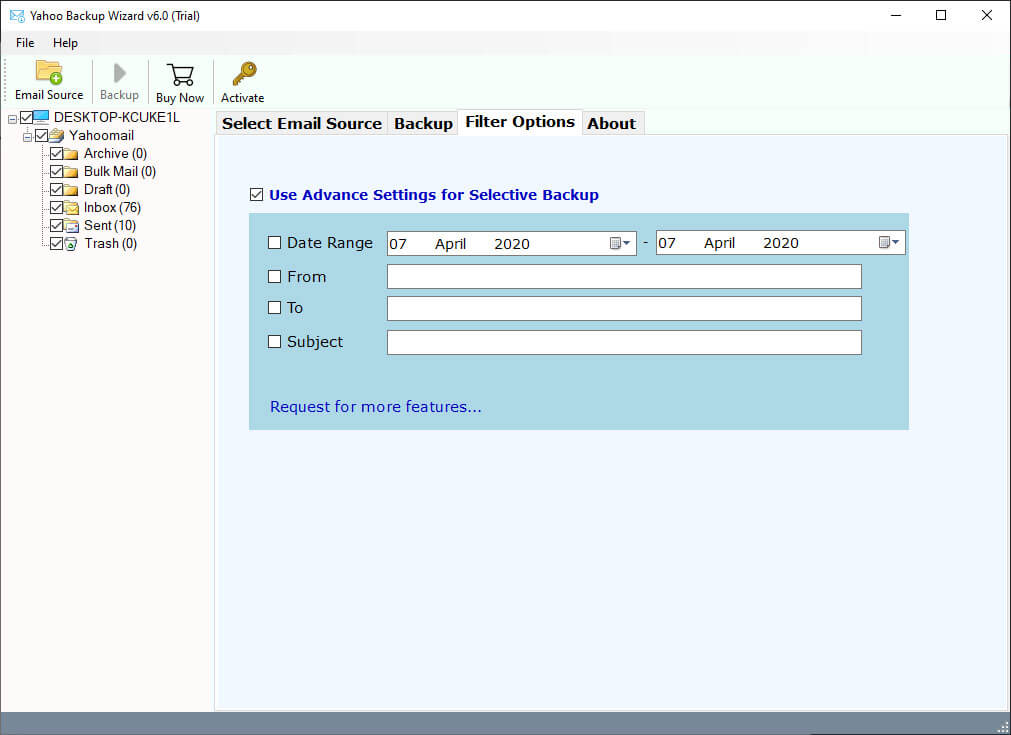 Enter your Gmail or G Suite Account credentials in the user interface panel.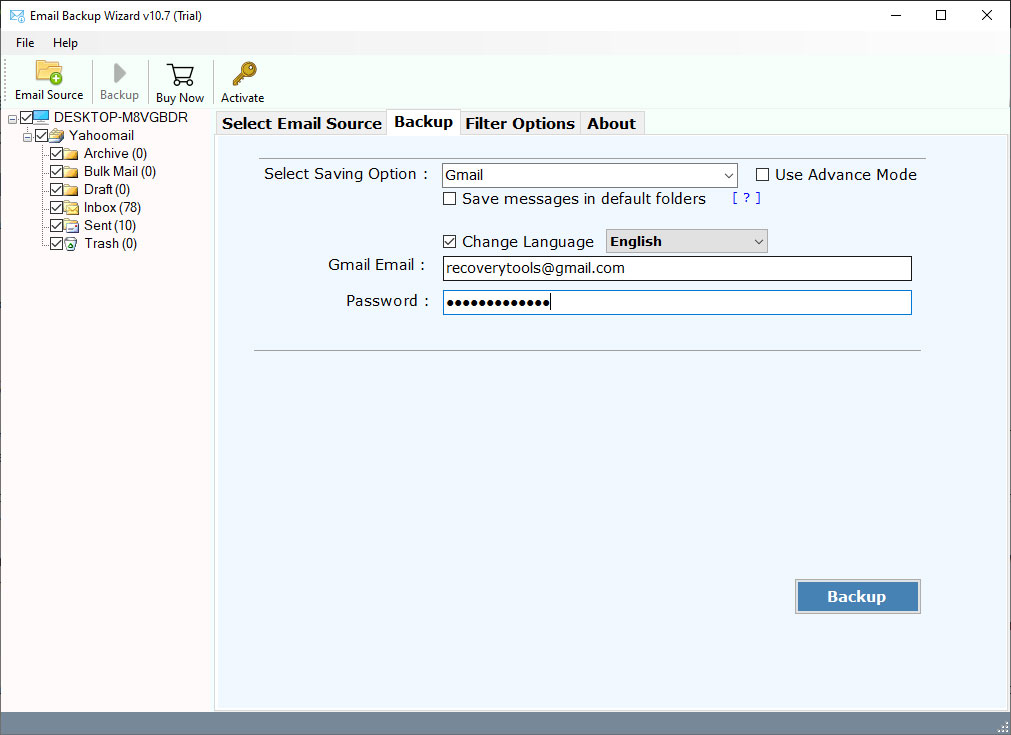 Hit on the next button to migrate Yahoo Small Business Email to Gmail account.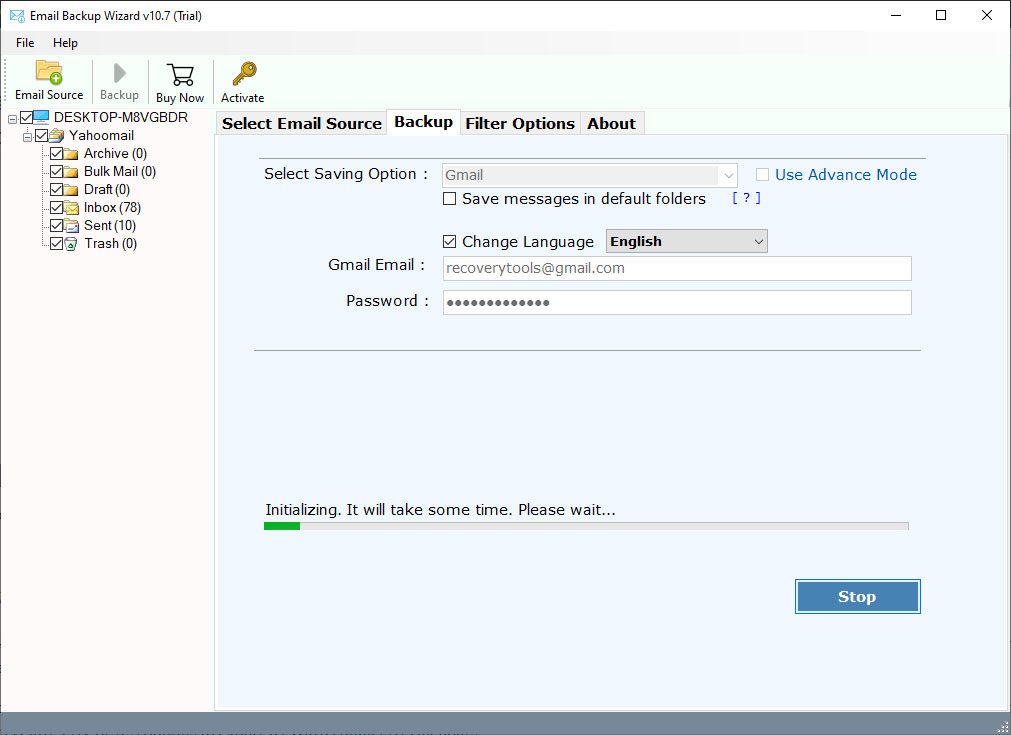 Complete the process and open your Gmail or G Suite account.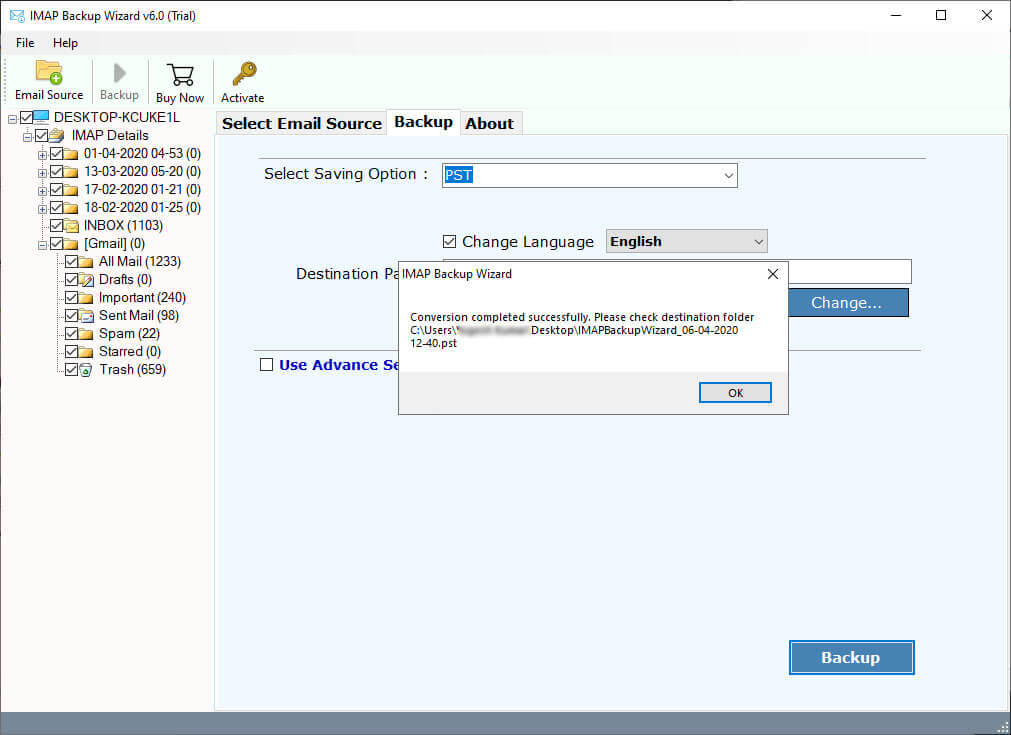 Top Advantages Provided By Yahoo Business Mailboxes Migration Tool
Preserve Folder Hierarchy Structure:
The program will maintain the on-disk system folder hierarchy of Yahoo Business mailboxes for migration. Emails from a certain folder in Yahoo Business Mail users will migrate to the exact same folder in Gmail. This will help a lot in managing the resulting mailbox items.
Migrate only Selective Emails:
The software is developed with the best programming algorithms to migrate only specific emails. Now, you can transfer Yahoo Business Emails to Gmail by Date Range, To, From, Subject, etc. With using these advanced settings.
Batch Mode for Multiple Mailboxes:
There's no need to log in with an administrator account for Yahoo Business Mail. You can manually map your user mailboxes and create a CSV file of all these accounts. Upload this CSV file contains all credentials and user names to the software. And you will migrate all these accounts at once process.
Yahoo Business Mail to Gmail tool provides an easy-to-use platform for technical or non-technical users. One can easily use this application without tacking the training and guidance. Just download it install it and use it without any issues.
Windows and Mac Workable Solution:
The program supports all your Windows as well as Mac computers such as Windows 11, Windows 10, 8.1, 8, 7, as well as Server 2019, 2016, 2012, 2008, etc. Also, you can use this application in your macOS X editions such as 10.15 Catalina, 10.14 Mojave, 10.13 High Sierra, 10.12 Sierra, etc.
Common User Questions
Does the software help me to transfer Yahoo Small Business Domain to GoDaddy ?
This application only transfer Yahoo Small Business Mailboxes to GoDaddy webmail account. You can't use this application to transfer Yahoo Business Mail Domains to G Suite or any other place.
Can I use this to move Yahoo Small Business Email to G Suite account ?
Yes, the software provides a direct way to move your Yahoo Business Mail to G Suite account.
Can I install this application on my Windows Server machine ?
Sure, you can! The software supports all Windows Server machines.
While migrating Yahoo Business Email to Gmail, it keeps my emails ?
Yes, the software keeps your email properties and meta-data without any changes.
Final Words
Well, after reading this post you will understand that you can easily migrate Yahoo Business Mail Email to Google Workspace. If you have any further issues and would like any other advanced features, contact our support team. Or write to us at the official email address. We will investigate it and try to solve it. Thanks for reading the article.