Complete Guide to Transfer Yahoo Emails to Another Account
Karen Chard
~ Modified: 14-06-2022 ~ How To ~ 5 Minutes Reading
A lot of users are seeking a solution on – How to transfer emails from Yahoo to another account? If you are also one of them, then no need to worry, you landed on the right page. Here, you'll learn the complete way to transfer Yahoo emails to another account. So, stay with us till the end.
Yahoo! launched its service in 1997, Now it is the third-largest email service in the world. (After Gmail and Outlook.com). Yahoo Mail has over 225 million users. It provides its services in four different plans (Basic, Plus, Ad-Free, And Business).
But over the years, Yahoo Mail has faced several breaches and security attacks. Therefore, most users want to secure their data before it is lost. At this current time, creating another account and moving the backup copy of Yahoo email is one of the best ways to protect your data.
Users forward their Yahoo emails to another account to store the data as a backup so they can easily use the data in the future. Apart from them, when there will be some issue arising in the Mail account, then it is possible to access the data in another account or when they want to switch to another account.
User Query
There are some situations where you don't want to access your mails frequently and at the same time don't want to miss them. We have received some user queries based on Yahoo to Yahoo Export and transfer Yahoo emails to another account.
"Hi, I was using a Yahoo mail account for the past three years. Recently, Yahoo mailed me – that someone is trying to log in with your account. I got scared seeing this message. Because I have a lot of important emails and attachments inside this account. I have another account with Yahoo, which few people know. That's why I am looking for a solution to export Yahoo Mail from One Yahoo Account to Another? Please help me!!!!"
Instant Solution: Transfer Yahoo Emails to Another Account
To solve this type of query, you need to use RecoveryTools Yahoo Backup Tool. This application is easy to use and provides a flexible GUI that can be easily operated by all the users exist on the Internet. Also, it is possible to transfer the bulk emails to another account without imposing any kind of size restrictions and with no restrictions.
Moreover, the utility has the ability to transfer Yahoo emails to multiple webmails and online email accounts. Also, while forwarding the number of emails the entire data structure will be maintained and even there will not be any kind of interchanging and swapping of the data. This application provides lots of file-saving options including Yahoo to Gmail, Yahoo to Outlook.com, Yahoo to Exchange Server, Rediffmail, Yahoo to Hotmail, IMAP, etc. And, users can use this Yahoo Mail transfer tool on all the versions of Windows OS and Mac OS.
Download from Here:
Download for Windows Download for Mac
Note: This is a trial edition of this application which forward only the first 25 emails from Yahoo Mail to Another account. For a complete mailbox transfer, you must continue with the premium version.
How to Forward Emails From Yahoo Account to Another?

Launch the mentioned transfer tool.
Enter Yahoo credentials and choose folders.
Select the Saving option from the list.
Enter your Another Account credentials in the interface.
Start transferring emails to another account process.
How to Transfer Emails from Yahoo to Another Account?
Install or run the mentioned email transfer tool in your existing system.
Enter your Yahoo Mail account credentials in the user interface panel.
Here, you can use the advanced options for multiple Yahoo Account transfer processes.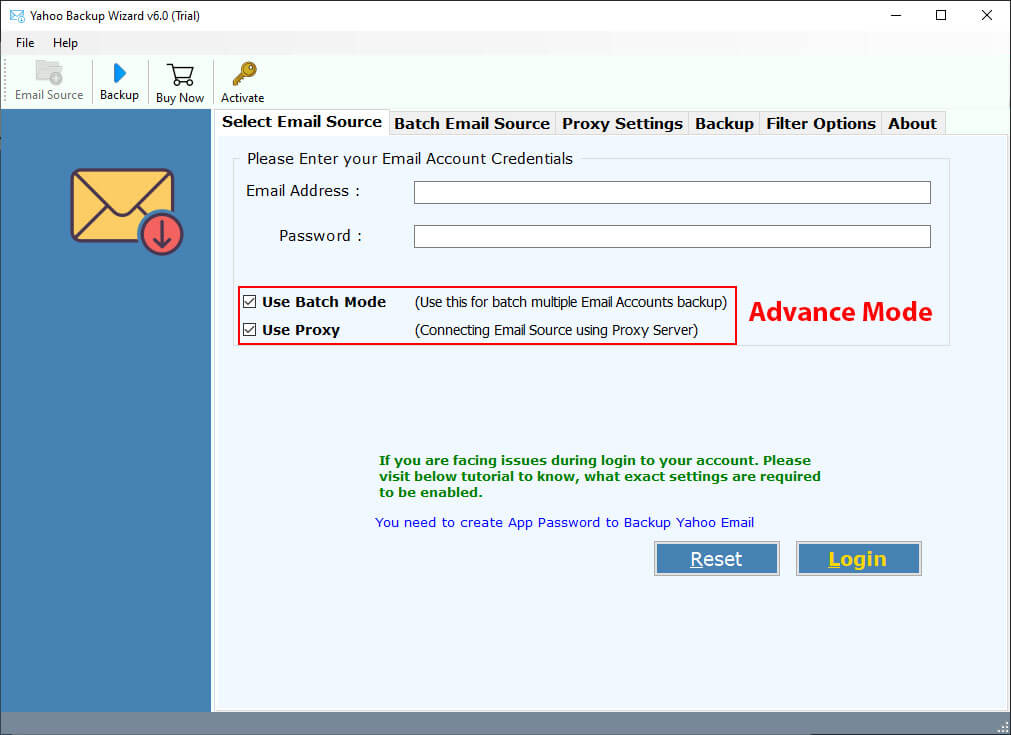 Choose the required email folders that you want to transfer to another account.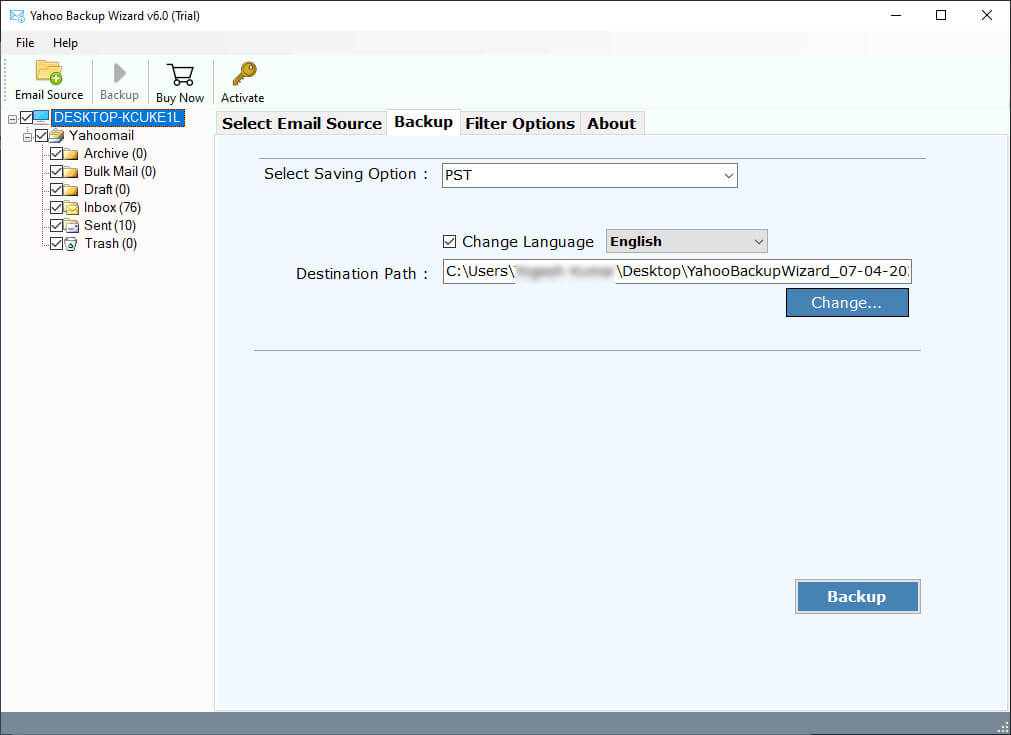 Select the saving option from the complete list of email services, client, or another email platforms.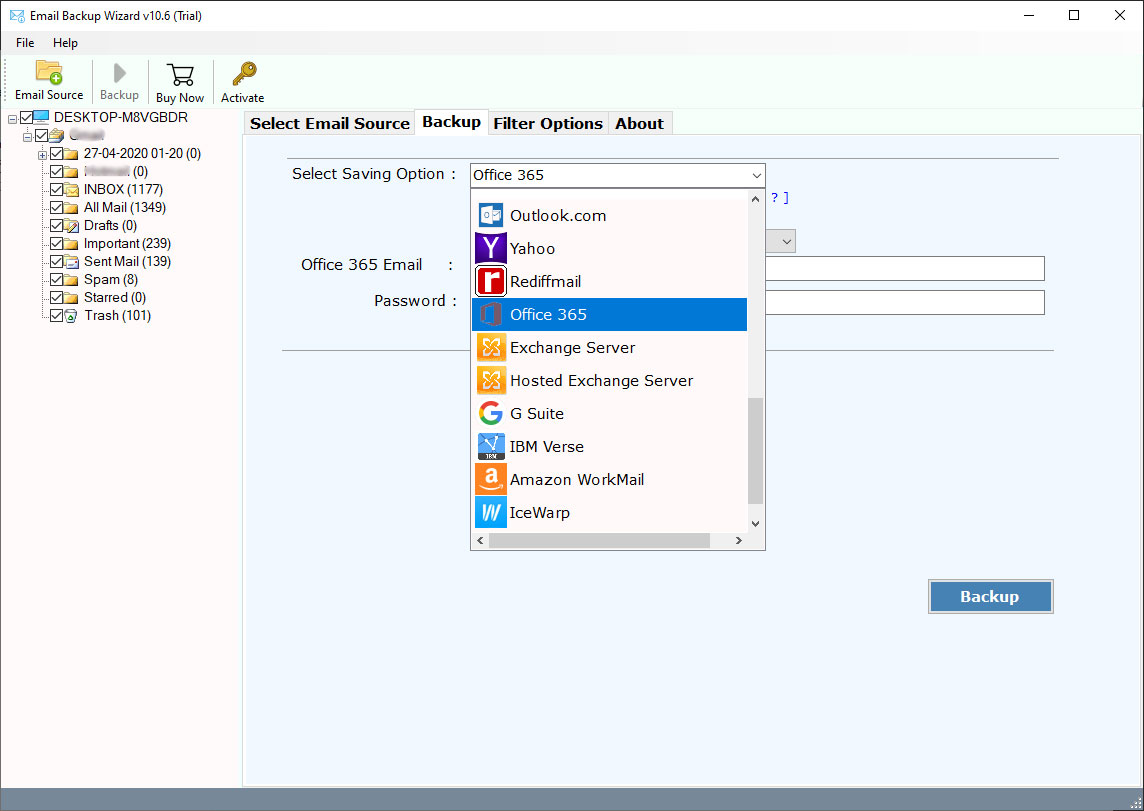 Enter another account credentials in the user interface panel.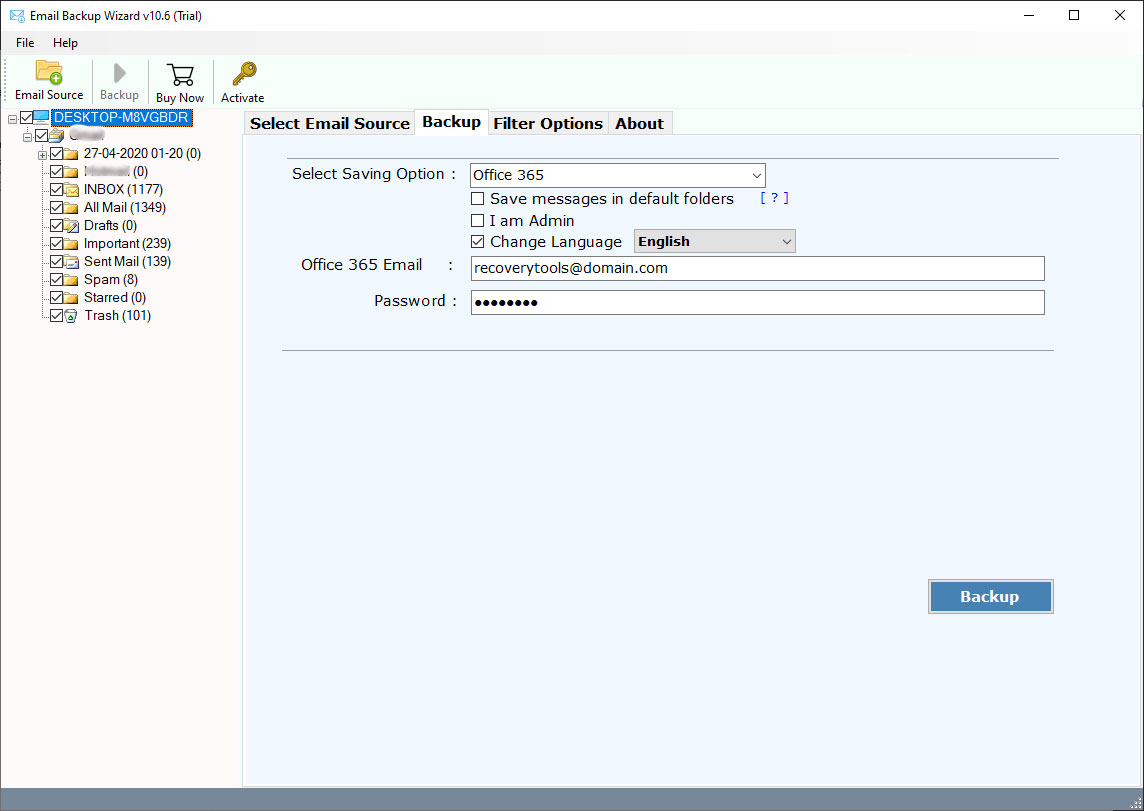 Click on the next button to start transferring emails process and see the live process running on the screen.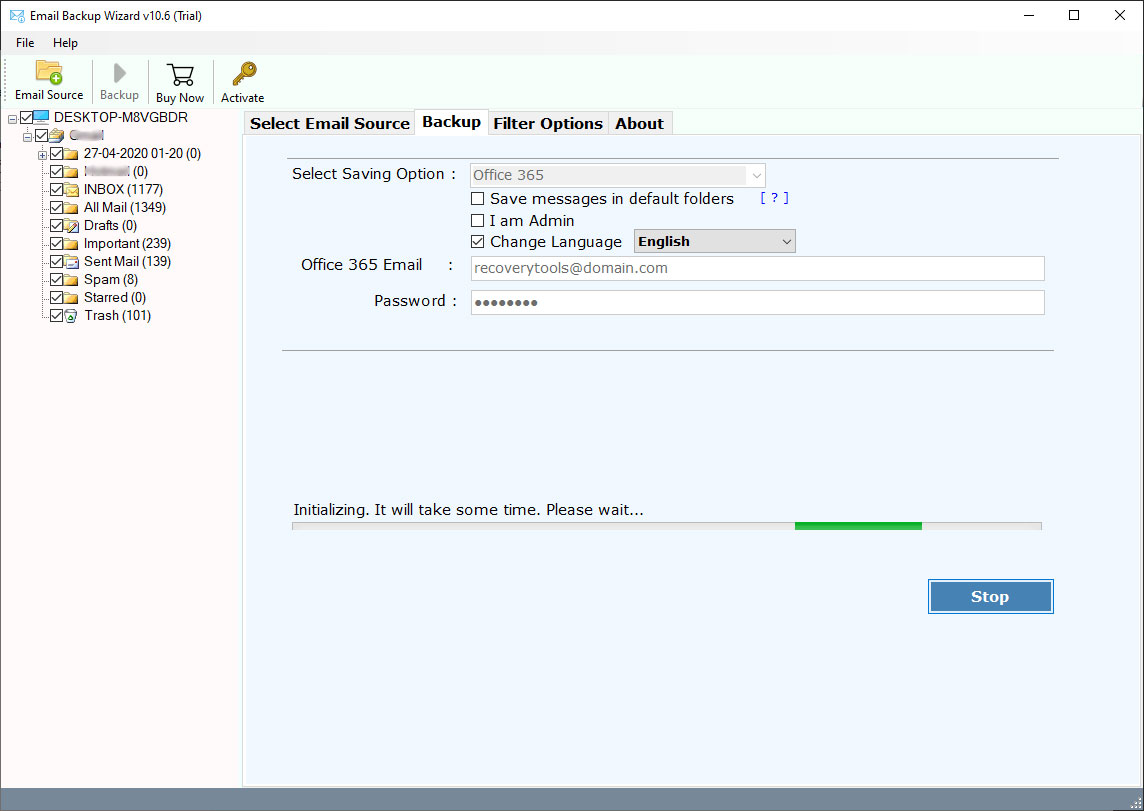 When the process is completed, the software message you.
Common Asked Queries
How can I manually forward Yahoo emails to another account?
Follow the steps to know the process:
Open your Yahoo Mail account.
Go to the settings options and select "Accounts".
Click "Access your Yahoo Mail elsewhere" and choose the forwarding option.
Here, enter your Another Account credentials to attach the account.
A verification message was sent to your other Yahoo Account.
Process Completed.
Note: In the manual process, you can only forward emails from one account to another.
Does the software keep my attachments during transferring Yahoo emails to the Another account process?
Yes, the software keeps all your email attachments without any issues. You can use it to transfer your attachments separately. Learn – How to Extract Yahoo Email Attachments.
Can I use this application on my Windows Server 2016 Computer?
Yes, the software supports all editions of Microsoft Windows as well as Windows Server editions. So, you can easily install and use this application on your Windows Server 2016 computer.
Conclusion
The above write-up explained the method to transfer Yahoo emails to another account. If you are seeking a solution to forward an unlimited number of emails to another account then the above-mentioned approach is easy to use. We developed the utility after understanding the multiple requirements of the users and it provides customized features according to the needs. In case, if you have any doubt then you can anytime continue with the licensed version of this utility.