How to Migrate Kerio Connect User's Mailboxes to Exchange Server?
Overview: In this article, we discuss the perfect Kerio to Exchange migration tool. The toolkit will allow the users to export Kerio Connect emails, contacts, and calendars to Exchange Server. You can easily move Kerio to Exchange Online simply by providing account credentials. Microsoft Exchange Server, such as user name, password, and server name
As we know, Kerio is one of the best Kerio Technology mail servers. It allows users to manage all emails, contacts, calendars, and task management in a very simple and convenient way.
Using it, anyone can help Kerio instantly connect secure access to your communications anytime, anywhere on any device.
I am migrating about 200 mailboxes from the Kerio Mail server to Exchange Server. What is the best way of doing this? I asked Kerio if there was a way to export Kerio user mailboxes to a PST like you do with ex-merge, but they do not support this. Has anyone found a better solution than just loading the email in outlook and archiving each user manually?
Here the user has only one option, i.e., if the person works on the domain of the computer and is currently using Outlook for email, contacts, and calendars. Without Outlook, you can only do it with the help of a professional toolkit.
Quick Solution: Kerio Connect to Exchange Migration Tool
One such software is RecoveryTools Kerio Migrator which provides users a direct option to import Kerio into Exchange mail server. One can easily migrate a large number of mailbox items from Kerio Mailbox to Exchange Server.
Trial Limitation: The free trial edition of this toolkit will enable the users to migrate the first 25 emails from each folder of Kerio Connect to Exchange Server. If you want to export all the emails from Kerio Mail Server to Exchange Server, then you need to first activate the software by purchasing its license edition.
Steps to Migrate Kerio to Exchange Server:
First, download the software on your computer.
Select Kerio files with dual selection options.
Choose the required files to migrate to Exchange Server.
Select the Exchange Server option in the saving options.
Click on the Next button to start the Kerio to Exchange process.
Amazing Features of Kerio to Exchange Migration Tool 
Anyone can enjoy unlimited user migration from Kerio Mailbox to Exchange Server. The software offers users a number of benefits, including bulk multi-user mailbox data transfer, unlimited file size, unlimited mailbox item transfer, a completely self-contained tool, a simple setup, and a streamlined user interface.
Below are some of the main features of this application:
Bulk import of multiple Kerio mailbox items into Exchange Server in batch mode
It allows users to export emails, contacts, calendars, tasks, notes, journals, etc. Kerio on Exchange Server.
Outlook installation is not required to perform the Kerio to Exchange migration process.
The tool will preserve the on-disk System Folder hierarchy of mailboxes during the migration.
A user can convert unlimited Kerio user's data into an Exchange Server account using this tool.
It also has the I am Admin option available to migrate Kerio Connect data into the Exchange Server Administrator account.
This software is suitable for non-technical users without requiring knowledge of Microsoft PowerShell scripts.
It only requires Exchange Server account credentials and server names for the migration process.
100% safe and secure solution for migrating Kerio Mailbox to Exchange Server without losing data or removing e-mail fidelity.
How to Migrate Kerio Connect to Exchange Online Server?
You can easily migrate an unlimited amount of Kerio Connect user's mailbox data, such as emails, contacts, calendars, tasks, notes, etc. to Exchange Server. Working with this tool is very easy as this tool can be easily installed and run on a Windows computer.
This can be a good way to do it in a simplified way for the number of users you are dealing with. To migrate from Kerio to Exchange, follow these simple steps:
Install & Run the software & read important instructions from the Home screen.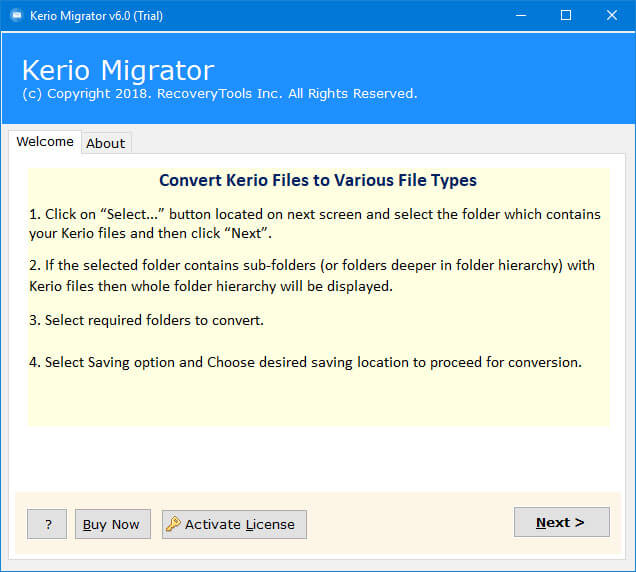 Load Kerio Mailbox user items by clicking on Select Files or Select Folders.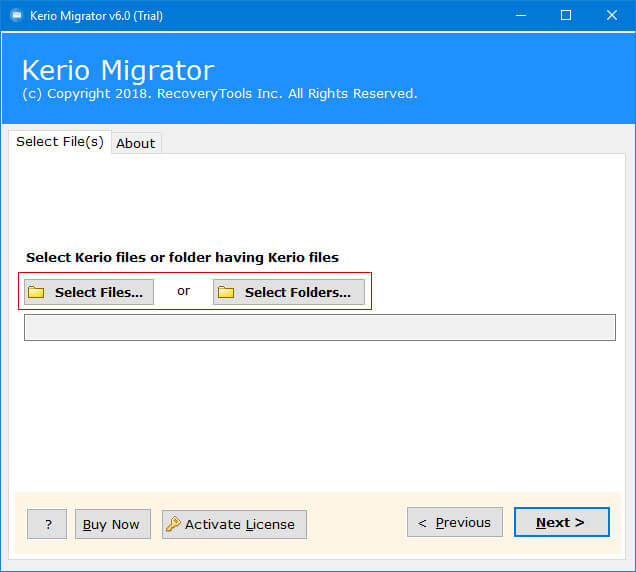 You can Export Multiple User's mailbox items with I am converting Multiple Users.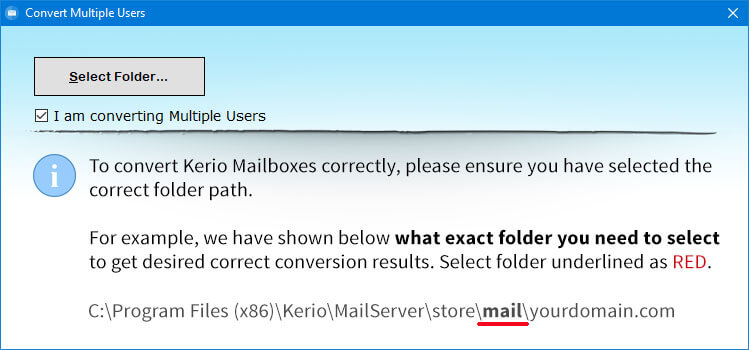 One can easily Browse Kerio Mailbox users from the Source location just select the Folder.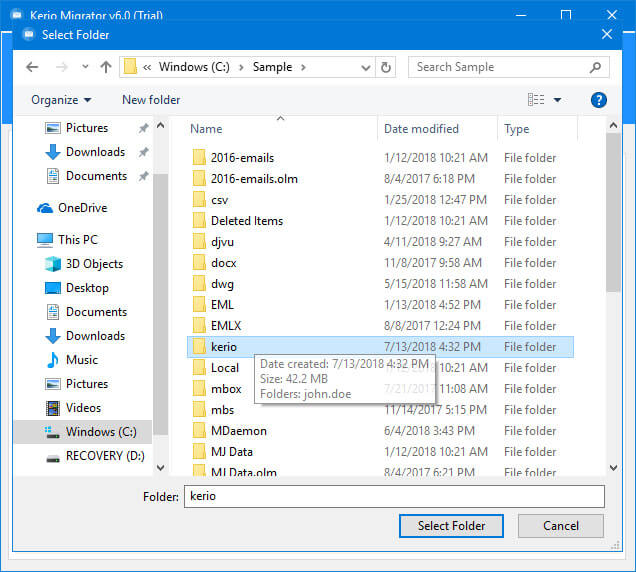 User can also reverify the source Kerio Mailbox items location and click on the Next button,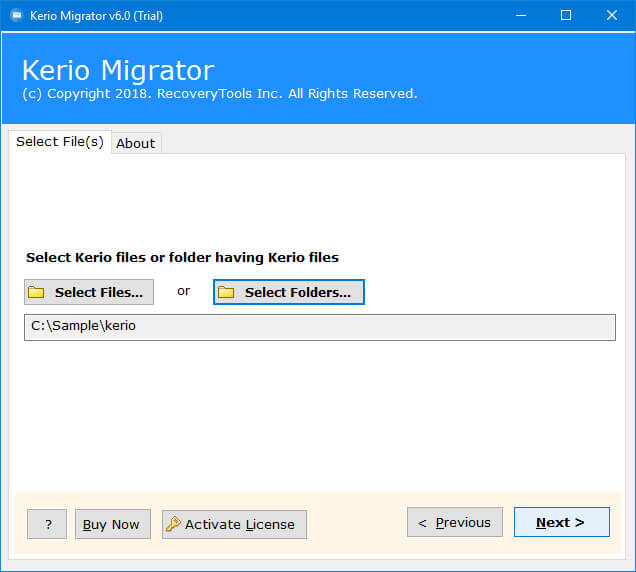 Now choose Kerio Mailbox items including Emails, Calendars, Contacts, Drafts, INBOX, Junk E-mail, Notes, Sent Items, Tasks, Deleted Items.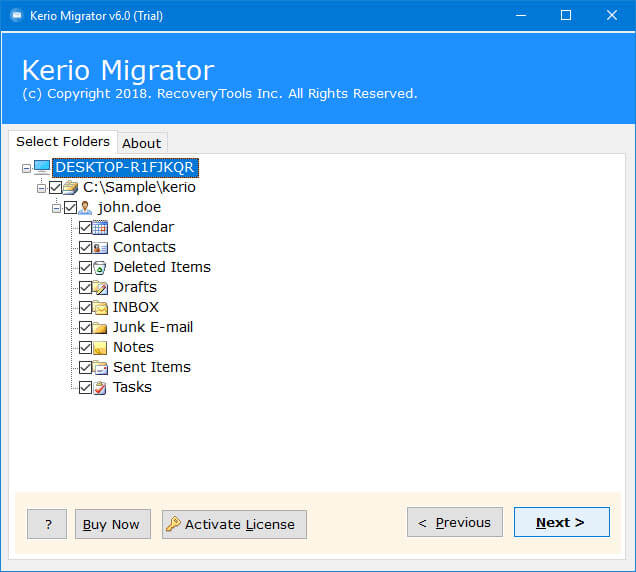 Select the Exchange Server option from the list of Select Saving options.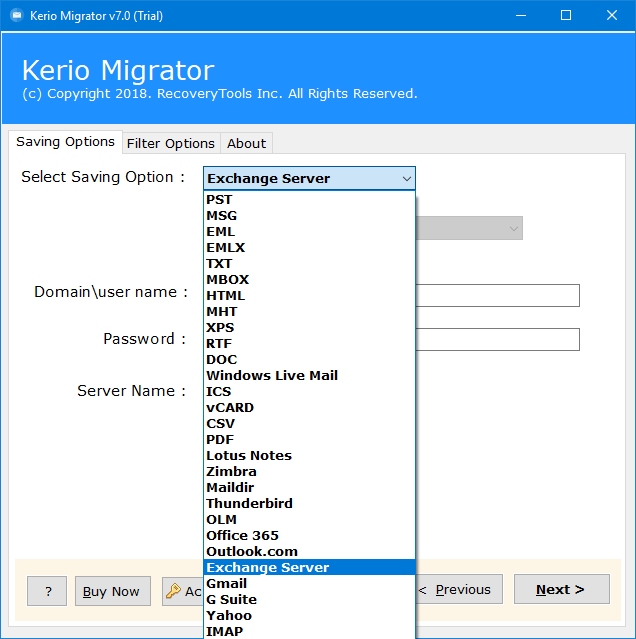 Enter Domain Name, Password, Server Name of Exchange Server. One can also select the language as well option to copy to default folders.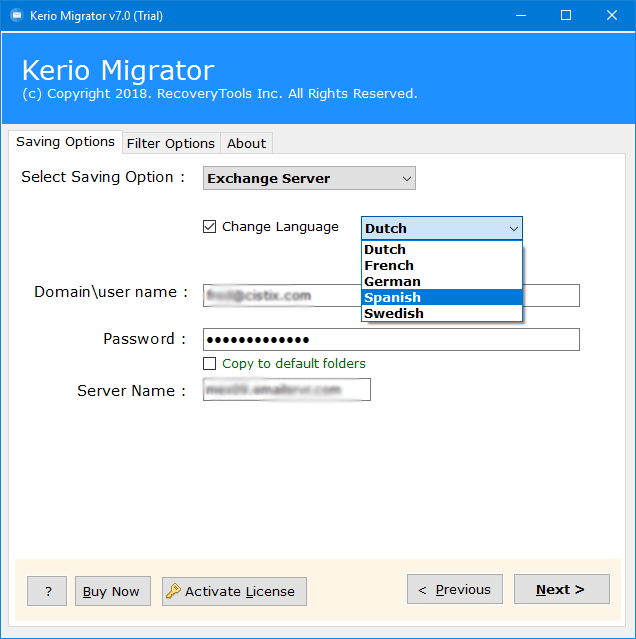 Once you set up all options completely click on the Next button to continue. Analyze the live conversion process in the application panel.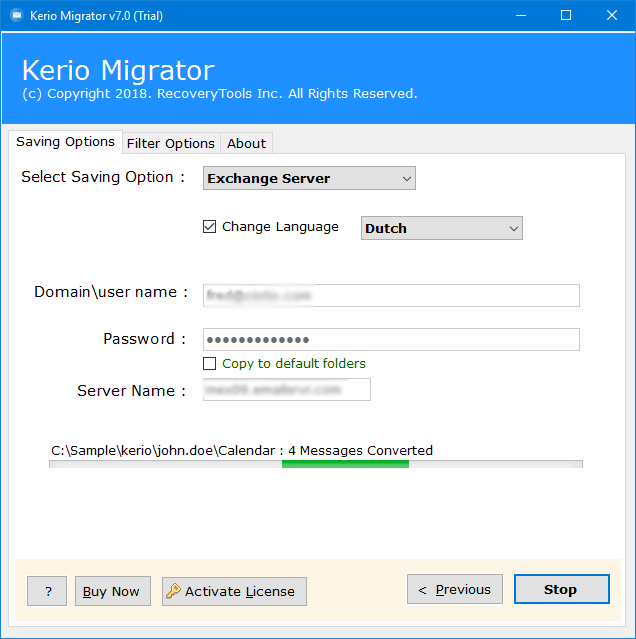 The After Work:
Once the process completed successfully, all your Kerio Mailbox items will get transferred into the Exchange Online Server account.
Login to your Exchange Server to check & verify the process.
Final Words
In the above article, we get to know about one of the best solutions to export Kerio Mail Server to the Microsoft Exchange Server account. The utility saves a lot of time while doing the migration of Kerio to the MXS account by providing the direct option.