Can I Migrate My Yahoo Mail to Gmail Account – Query Resolved
Karen Chard
~ Modified: 24-06-2021 ~ Yahoo Mail ~ 5 Minutes Reading
Are you looking to switch business email from Yahoo to Gmail account? If Yes, then you are at the right place. The article includes the complete process of how to migrate Yahoo Mail to Gmail account. A user can transfer emails & contacts from Yahoo to Gmail without any issue.
Out of many reasons for the demise of Yahoo Mail, one was the continuous security breach in Yahoo Mail accounts. If you want to fix the Yahoo Security issue, here are the steps listed on how to do that.
Due to these continuous data breach issues, many users are migrating from Yahoo Mail to Gmail account.
Why Gmail?
There are many reasons to choose Gmail, especially its advanced security feature. Gmail has its in-built anti-spam filter to secure your Inbox from spam emails. If you want to send large files as attachments through Gmail, then you can share them through a direct link to Google Drive.
Due to these benefits of Gmail over Yahoo Mail, a significant number of users wants to switch business email from Yahoo to Gmail account. You can do it simply using a manual way for free or with a professional Yahoo to Gmail migration tool.
Quick Solution:
One of the best solutions to migrate Yahoo emails to Gmail account is
RecoveryTools Yahoo Backup Software
. The application will provide users a direct option to do that. One only needed to enter the account login credentials of your Yahoo email account to load data. Users can also perform batch conversion of multiple Yahoo email accounts to Gmail with this tool.
Free download the software from the below button:
Download for Windows Download for Mac
Quick Steps to Switch from Yahoo Mail to Gmail:
Install & Run Yahoo to Gmail converter tool.
Enter login credentials of Yahoo Mail account & click Login.
Choose all the required Yahoo emails for the conversion.
Select the Gmail option from the list of saving formats.
Setup Yahoo to Gmail migration options by providing Gmail credentials.
Start Yahoo email to Gmail migration process in application panel.
Check your Gmail account for all the transferred emails. 
Free Way to Migrate Yahoo Emails & Contacts to Gmail Account:
Step-1: Open Gmail & Go to your email account settings.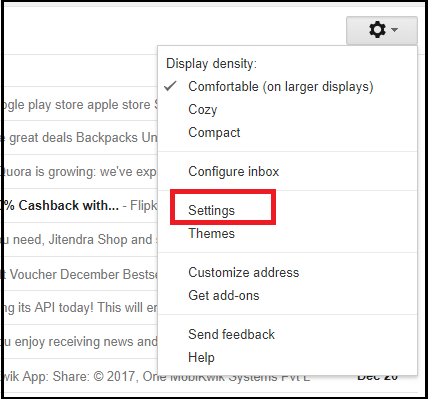 Step-2: Choose the Accounts & Import tab from Settings.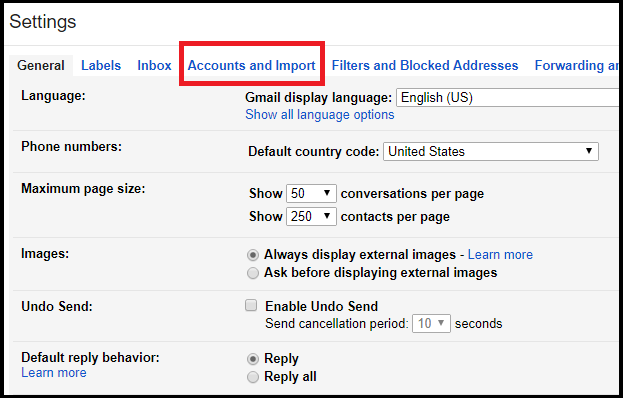 Step-3: Under this section, choose Import Mail & contact.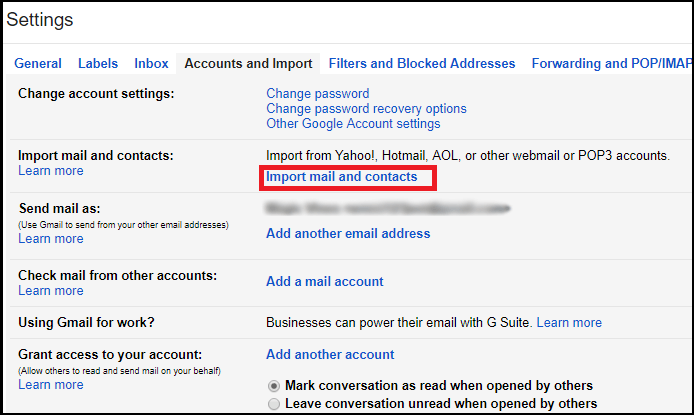 Step-4: You are asked to enter Yahoo email account login credentials.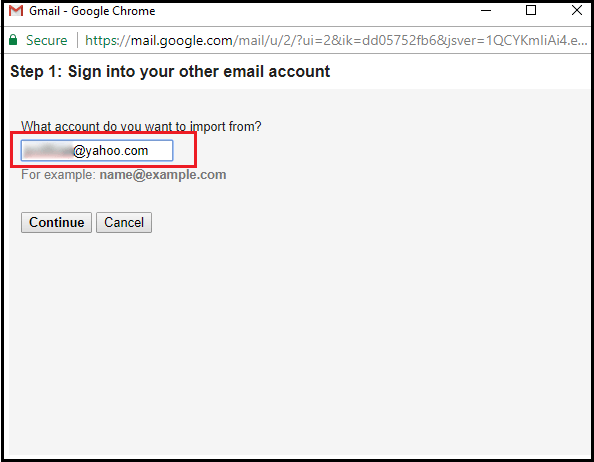 Step-5: Once you login to your Yahoo Mail account, it will ask users to authorize for Yahoo Contacts.
Step-6: Choose all the required contacts & email items to import into the Gmail account from Yahoo Mail.
Step-7: Click on the Start Import button to start the Yahoo business email to Gmail migration.
Issue During Manual Migration Process:
During the manual migration process, the user can only migrate data from the Inbox folder. No other folder data will get migrated with this service.
It will take a lot of time to import data from Yahoo mail to your Gmail account according to your mailbox size.
There are no filter settings available to migrate only specific Yahoo emails into Gmail account.
Due to the above issue, it is not a viable process to manually migrate Yahoo mailboxes to a Gmail account.
Professional Solution:
The above-explained service failed to solve your problem to transfer contacts from Yahoo to Gmail account. If you want to quickly transfer mailboxes from one email account to another, then it will be recommended for the users to try a professional toolkit. You can perform this task using RecoveryTools Yahoo to Gmail Migration tool.
Advanced Features of Yahoo to Gmail Migration Tool:
Migrate only Selective Emails:
The application is designed with advanced algorithms to migrate only specific mailboxes. It has advanced filter settings to perform Yahoo to Gmail migration on the basis of Date Range, To, From, Subject, etc. With these advanced settings, a user can transfer only specific Gmail emails to Yahoo Mail.
Preserve on-disk System Folder Hierarchy:
The utility will preserve the on-disk System folder hierarchy of mailboxes for the conversion. The emails from a certain folder of Yahoo will migrate exactly to the same folder in Gmail. It will help a lot in managing the resultant mailbox items.
Easy & Simple Working Interface:
Yahoo to Gmail Migration application will ease the whole process in a very quick & simple process. The overall working interface of this software is simple. Any user whether he is a technical user or a non-techie can use this application.
Batch Mode for Multiple Mailboxes:
The application has batch mode to migrate multiple Yahoo accounts into Gmail. A user can load mailbox items of multiple Yahoo accounts in the application panel. Create a CSV file & list the username & password of all the Yahoo email accounts.
Compatible with Mac & Windows OS:
The application is fully compatible with all the Microsoft Windows versions i.e., Win 10, Win 8.1, Win 8, Win 7, Win XP, Win Vista, etc. for both 32-bit & 64-bit OS editions. A user can also use this software on Mac OS devices also.
Final Words:
In this article, we have explained a simple process of how to transfer Yahoo emails & contacts to Gmail account. It will provide a direct option to migrate Yahoo Mail to Gmail account. Users only needs to enter the username & password of the Yahoo Mail account.