How to Print Multiple Emails in Yahoo Mail ?
Karen Chard
~ Modified: 17-05-2022 ~ Convert Data ~ 4 Minutes Reading
I have huge conversation history with one important client. It is from year 2000 till now. Since I needed a hard copy of all Yahoo Mails of that person I decided to print multiple emails in Yahoo account at once.
Actually, I want to print the whole thing ( with sent items ) in a single shot.
Now, it will be very time consuming for me to open each individual Yahoo email and to print each document one by one.
It needs a heroic patience for doing so! It is taking me a day of clicking on each email and clicking on Print option.
So, I thought of to choose a solution on Google for how to print all emails from one person in Yahoo. Fortunately I got the solution – RecoveryTools Yahoo Backup software.
I downloaded the demo version of this software which allows to print first 25 data items from each Yahoo folder. After the successful conversion, I got impressed with its functionality.
There are no limitations associated with this application. Plus, it has a really interactive interface. Hence, I immediately activated its licensed keys to print multiple emails in Yahoo.
In this article, I will describe how to print all emails in Yahoo account to your computer. Also, in the later section of the write-up, I will explain to you some of the facts and advantages of the tool.
How to Print Multiple Emails in Yahoo Mail ?
Follow these steps to print multiple emails in Yahoo:
Download Yahoo Backup software on computer.
Enter login details of Yahoo account for printing.
Select PDF as saving option to print all emails in Yahoo.
Choose Advance settings options for selective backup.
Start to print multiple emails in Yahoo Mail to computer.
Print All Emails in Yahoo Mail Locally – Know How ?
Firstly, download the software and install it on your Windows machine.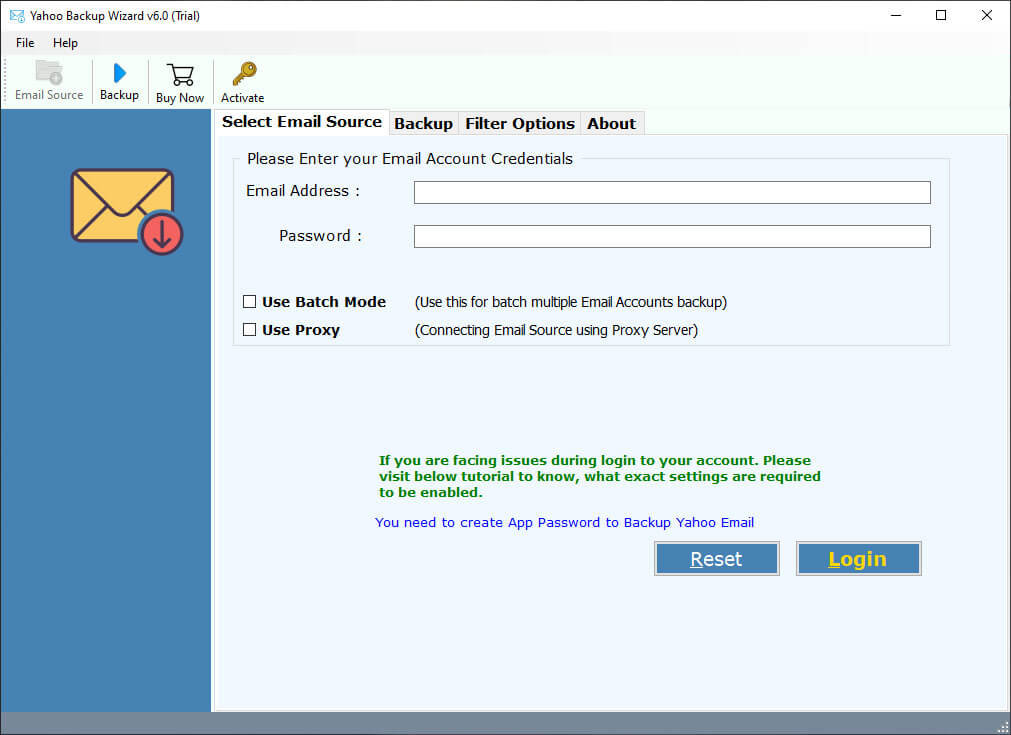 Thereafter, select advance mode option for printing multiple Yahoo Mail or Yahoo small business accounts in a single processing.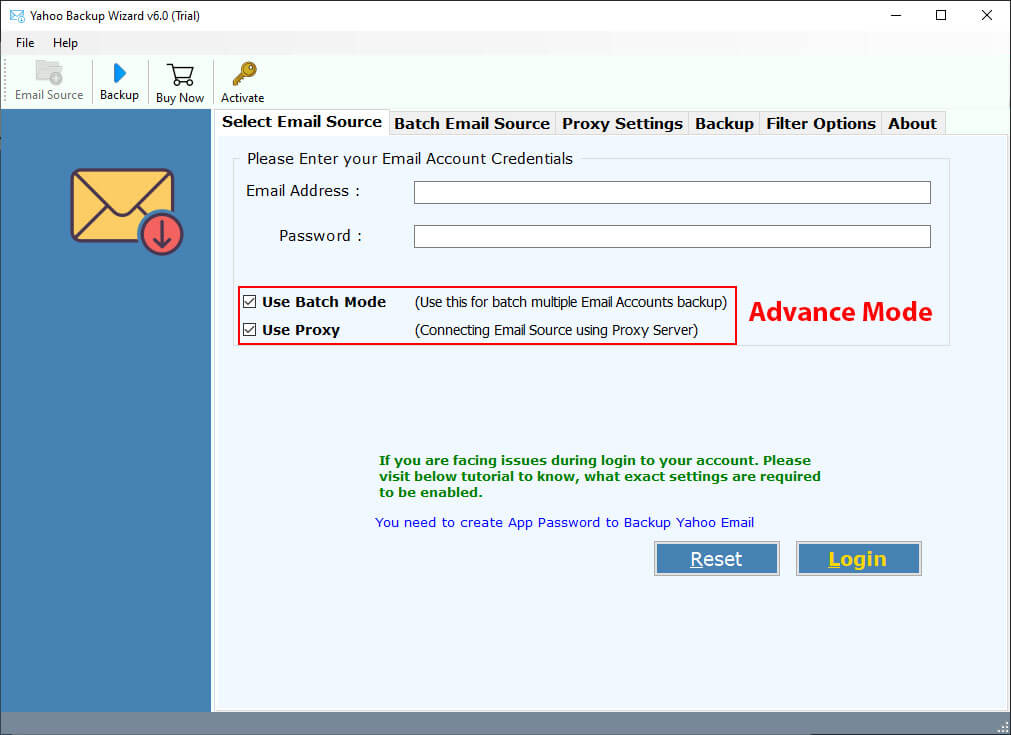 Then, enter the email account credentials of Yahoo account such as Email ID and Password. Press on the Login tab.
Now, the tool will automatically fetch all mailbox folders in the software panel. Choose the desired folders that you wish to print.
Thereafter, got to the saving options list. Choose PDF as file saving option to print multiple emails in Yahoo Mail.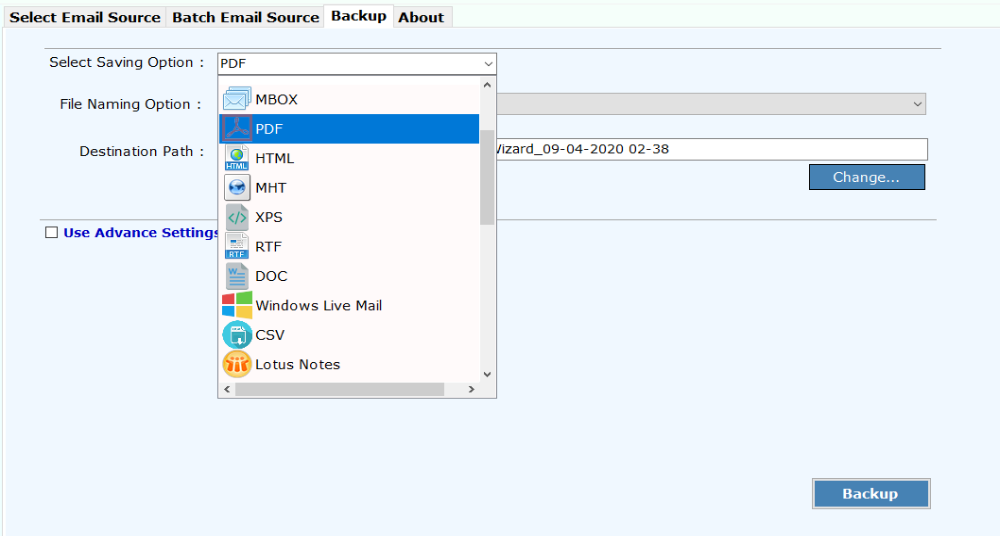 Now, select a file name for arranging the resultant converted data.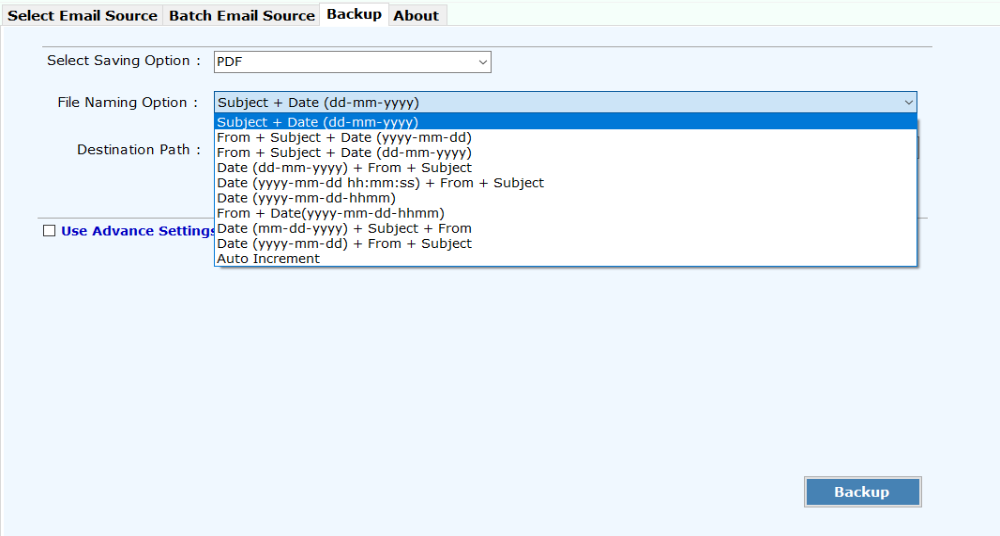 After this, choose a location for saving the output at a desired place.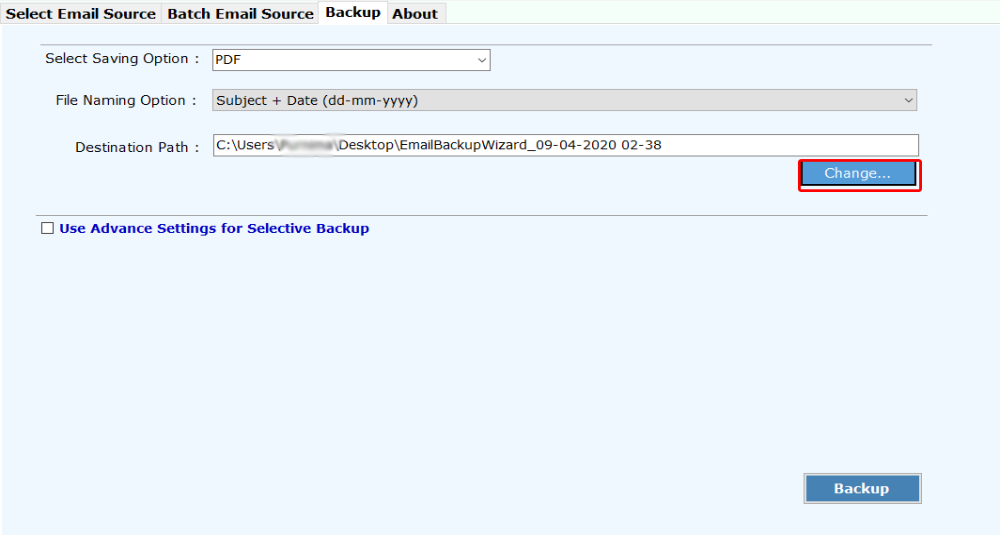 Click on the "Use Advance mode option for selective backup".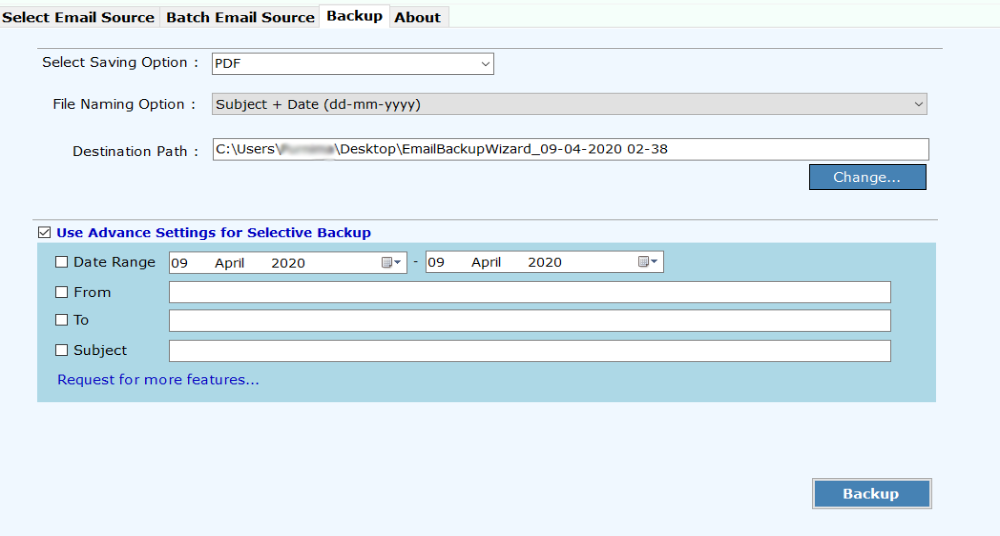 Now, tap on the backup button and all your Yahoo mails will get start converted into PDF format.
Now, you can open the resultant folders containing the PDF files. You can print this PDF file.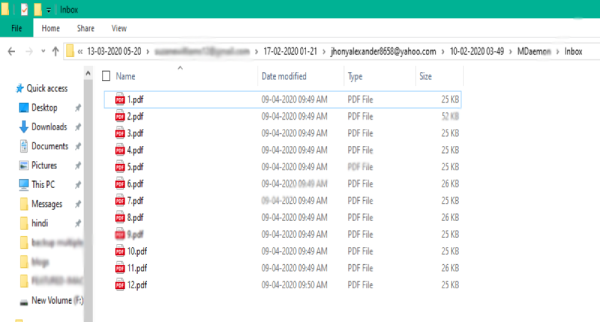 What Gains do this Software Holds ?
While I was printing emails in Yahoo to my local PC, I analysed all the functionalities of this software. It is comprehensive package of all useful benefits that a software can hold. The users can print multiple emails in Yahoo mail in PDF format that too in bulk mode. So if you are having thousands of emails in Yahoo account, then, with this tool you can print multiple emails at once in Yahoo. Also, if you have many Yahoo email accounts and you want to print some specific mails from those Yahoo accounts, then go with the Use Batch Mode option offered by this application. You just have to upload the CSV file containing the email credentials of Yahoo account. And thereafter go with the normal processing as explained above. In nutshell, this utility gives your precise results.
Some More Benefits of This Application
1. You can print all emails in Yahoo in bulk mode with complete accuracy.
2. t permits to print Yahoo contacts with text, hyperlink into PDF file format.
3. This utility offers option to selectively print few emails from Yahoo mail.
4. There are no data limitations to print multiple emails in Yahoo.
5. It is compatible with all versions of Windows OS including Windows Server versions too.
6. It offers many file naming options for arranging the resultant data.
Summing Up Together
Here, in this blog, this query "how to print multiple emails in Yahoo" is covered. The software is full package of fruitful features. It gives 100% accurate results without compromising with the integrity of emails. You can now download this software and print all emails in Yahoo account to your computer in couple of mouse clicks.