How to Migrate Emails from Gmail to Office 365 Account ?
Karen Chard
~ Modified: 25-01-2022 ~ How To , Office 365 ~ 5 Minutes Reading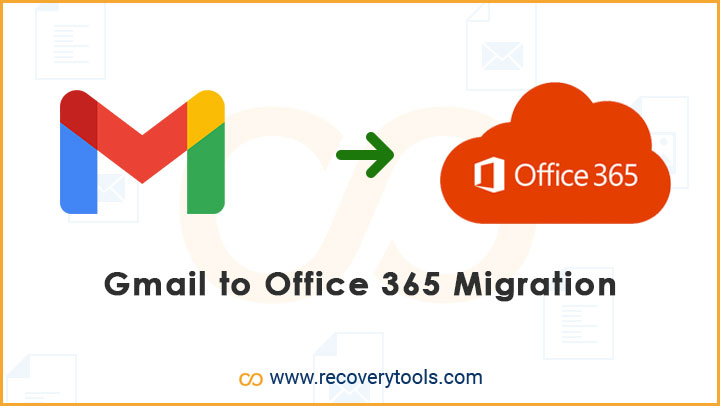 Overview: In this article, we get to know about Gmail to Office 365 Migration process. With the help of a professional third-party suite. It explains to the users to import all Gmail emails to Office 365 account directly. To learn how to export mailboxes from Gmail (known as Google Mail) to Office 365. Read this article completely.
Email is presumably the most notable sort of correspondence with your possible clients. A unique email administration makes a feeling of trust, particularly assuming it is from an authentic stage. This will uphold your association and individual trust when speaking with new clients.
Gmail gives users a huge advantage with large cloud storage, advanced search capabilities, and universal access to anytime, anywhere facilities. It is one of the biggest platforms for free email hosting services. But there are lots of limitation which Gmail according to the Microsoft 365 account.
Microsoft Office 365 is one of the notable email platforms on the planet. It is a finished application bundle including all Microsoft famous items, for example, Word, Excel, SharePoint, Outlook 365, and so on. It is a membership-based arrangement created for huge and little organizations.
"Hi, I have utilized the email account given by Google Webmail for quite a while. However, presently I need to move my email messages from Gmail to Office 365 account. For this, I have utilized standard applications however missing envelopes, messages, and lack of control over migration tools make it a less than optimal transition. Would you be able to please me on this ?"
Perfect Solution: Gmail to Office 365 Migration
In the previous section, we have seen that users want to know how to migrate emails from Gmail to Office 365 Accounts. But, as we can see the whole process is very technical in terms of its working. It took a lot of crucial time from any user's point of view. One of the necessary conditions for Gmail to Office 365 Migration is the requirement for more technical knowledge. That's why RecoveryTools developed Gmail Backup Wizard Software. This application easily migrates all mailbox emails from Gmail to Microsoft 365 account directly.
Get the Product on your Computer:
Download for Windows Download for Mac
Note: The demo version only export few emails from Gmail to Office 365 account. If you want to move all mailbox emails from Gmail to Microsoft 365 account, then you need to buy this product.
Steps to Migrate Gmail to Office 365 Account

Start the solution on your computer.
Put Gmail account details in the panel.
Select the required email labels or folders.
Select Office 365 and put account credentials.
Start the Gmail to Office 365 migration process.
How to Transfer Emails from Gmail to Microsoft 365 Account ?
Download & Run Gmail to Office 365 Migration Tool in your Windows System.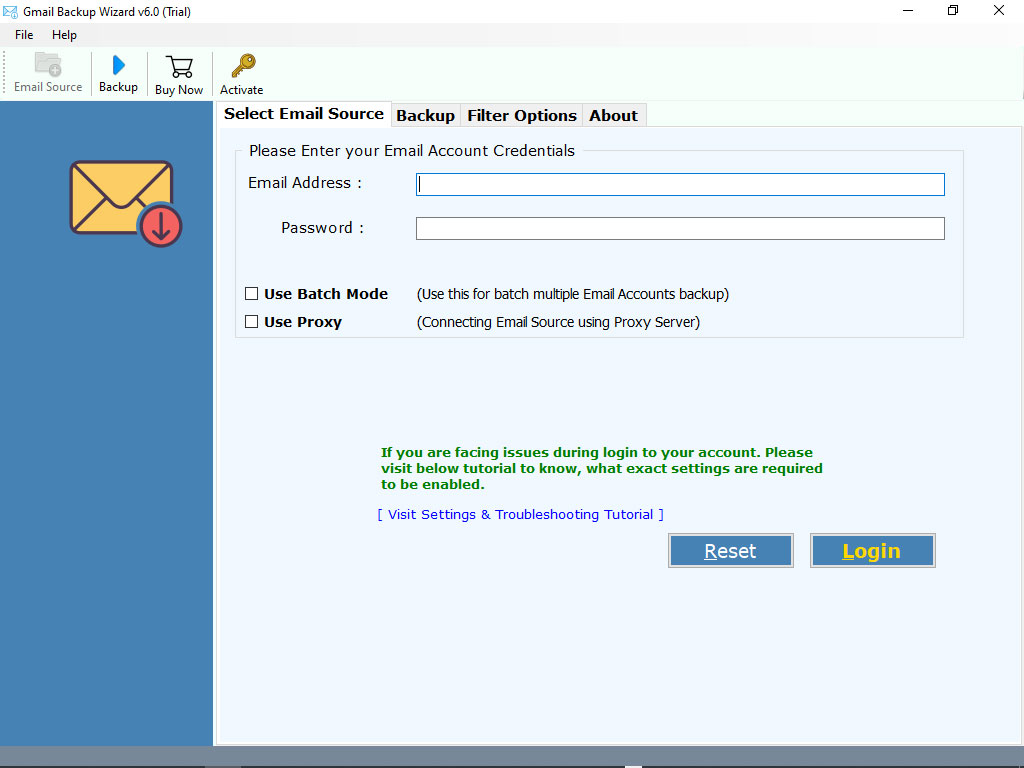 If you want to move one and more number of Gmail accounts data to Office 365. Then choose Batch mode.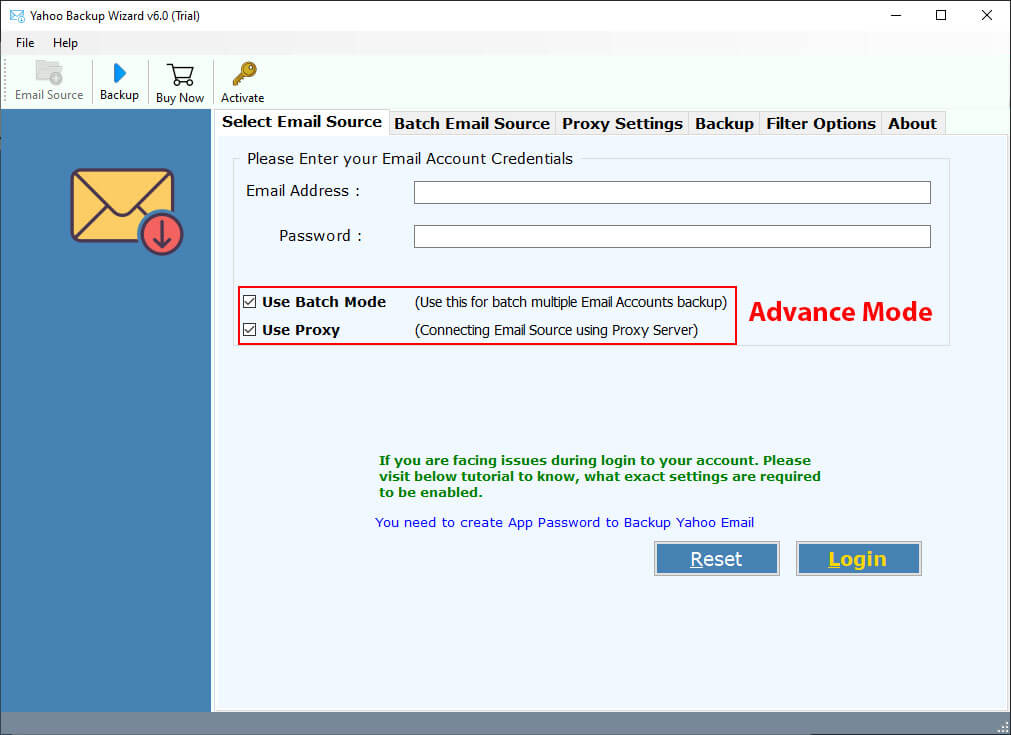 Enter Gmail account login credentials to load Google Mailbox items.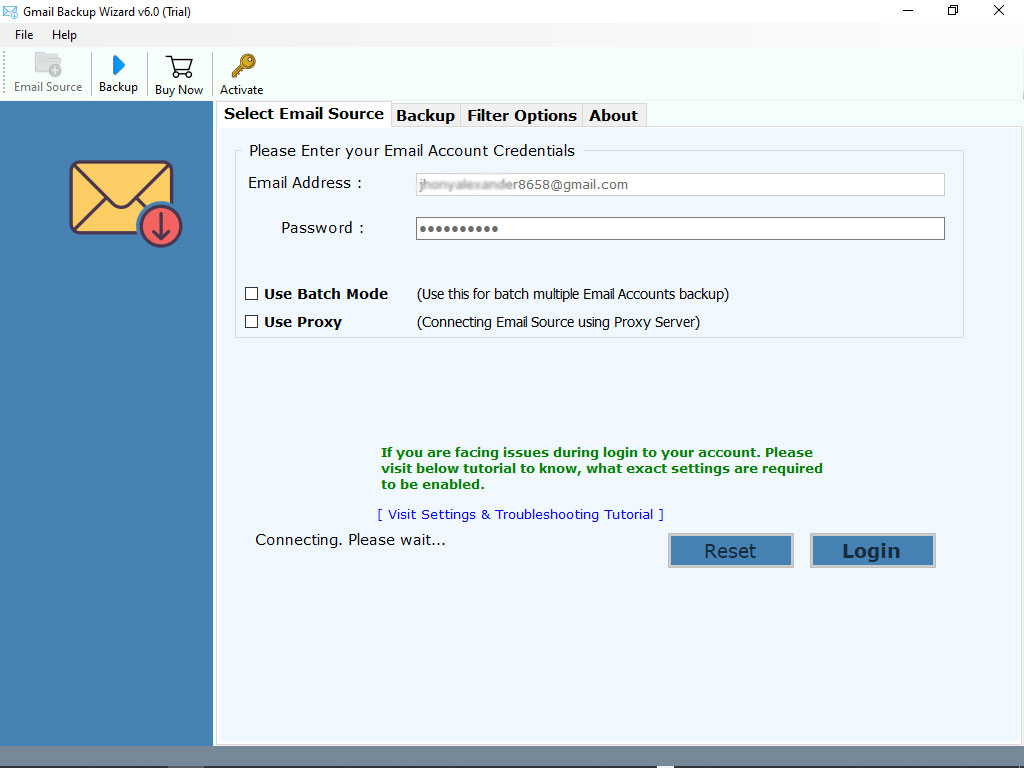 After successful login, it will start fetching all the Gmail Mailbox items with the original folder structure. Here, choose only required folders.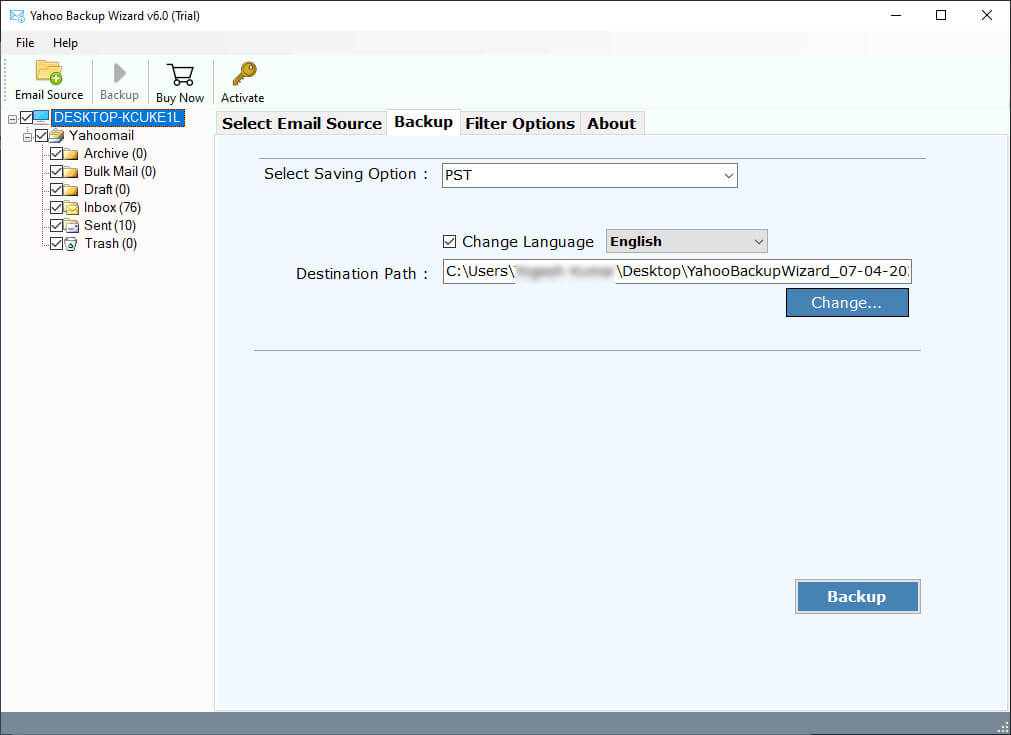 The utility will provide more than 20+ Email clients and file-saving formats. Choose Office 365 from its list.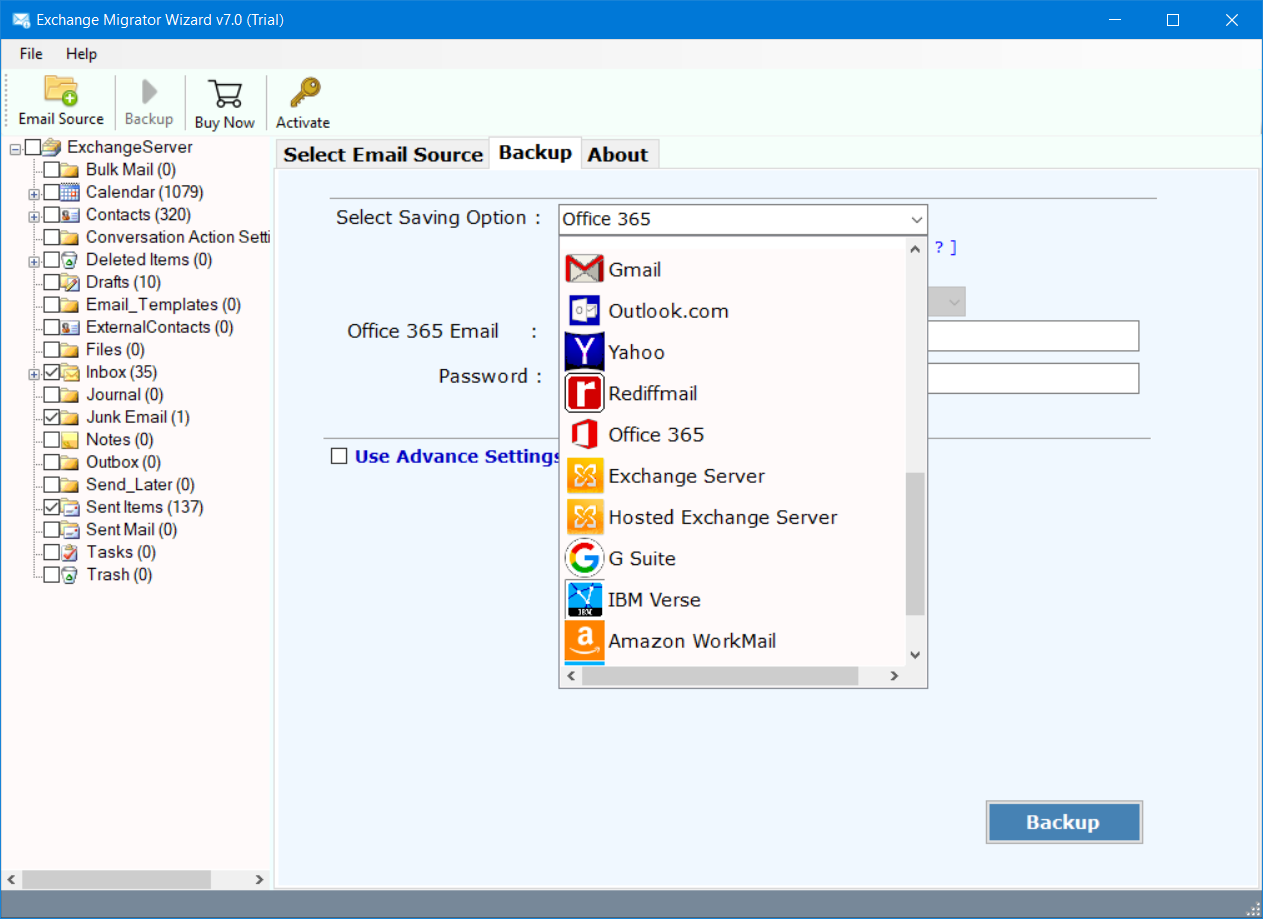 Enter the resultant Office 365 Account login credentials in the required labels.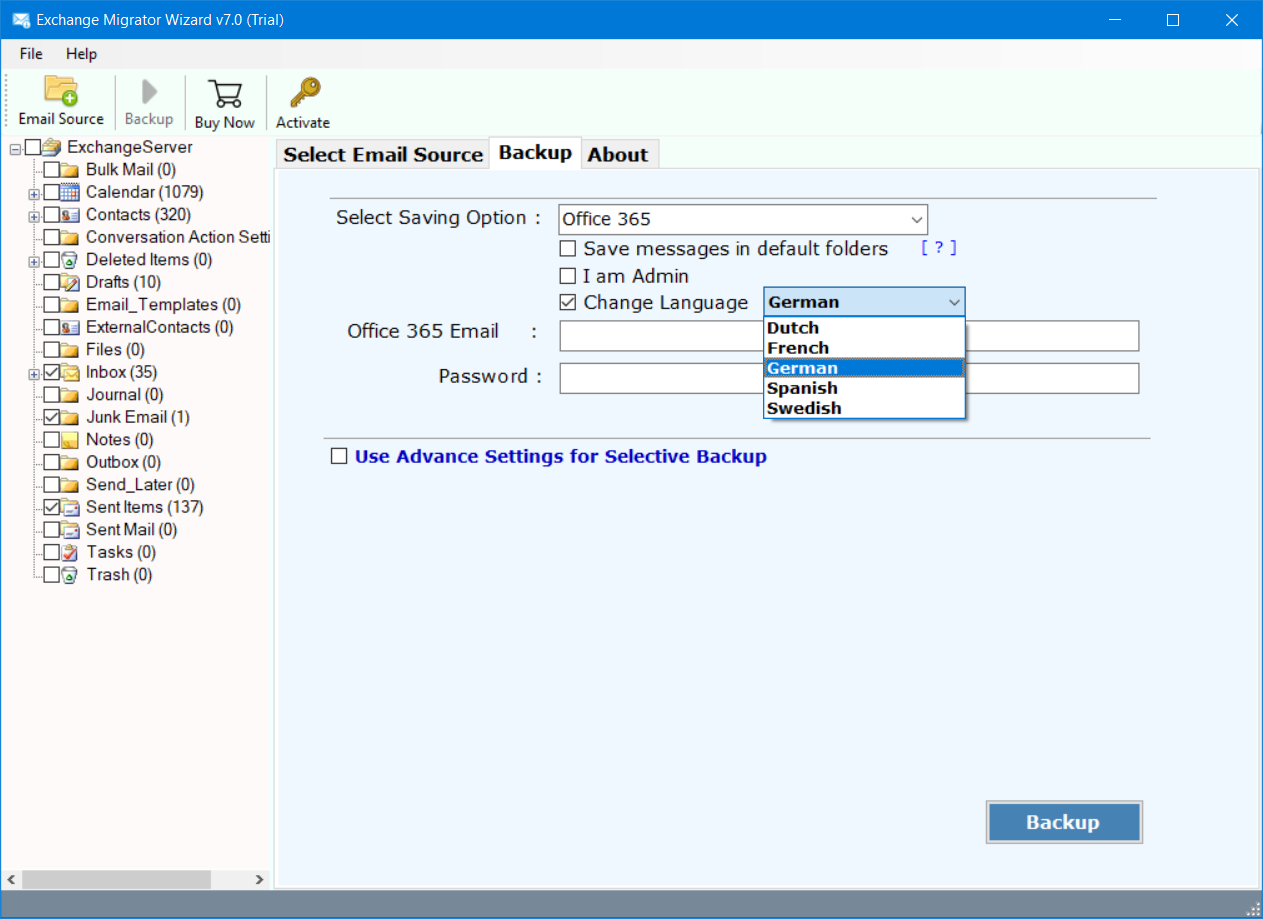 Users can select Advanced Settings for Selective Backup on the basis of Filters like Date Range, From, To, Subject, etc.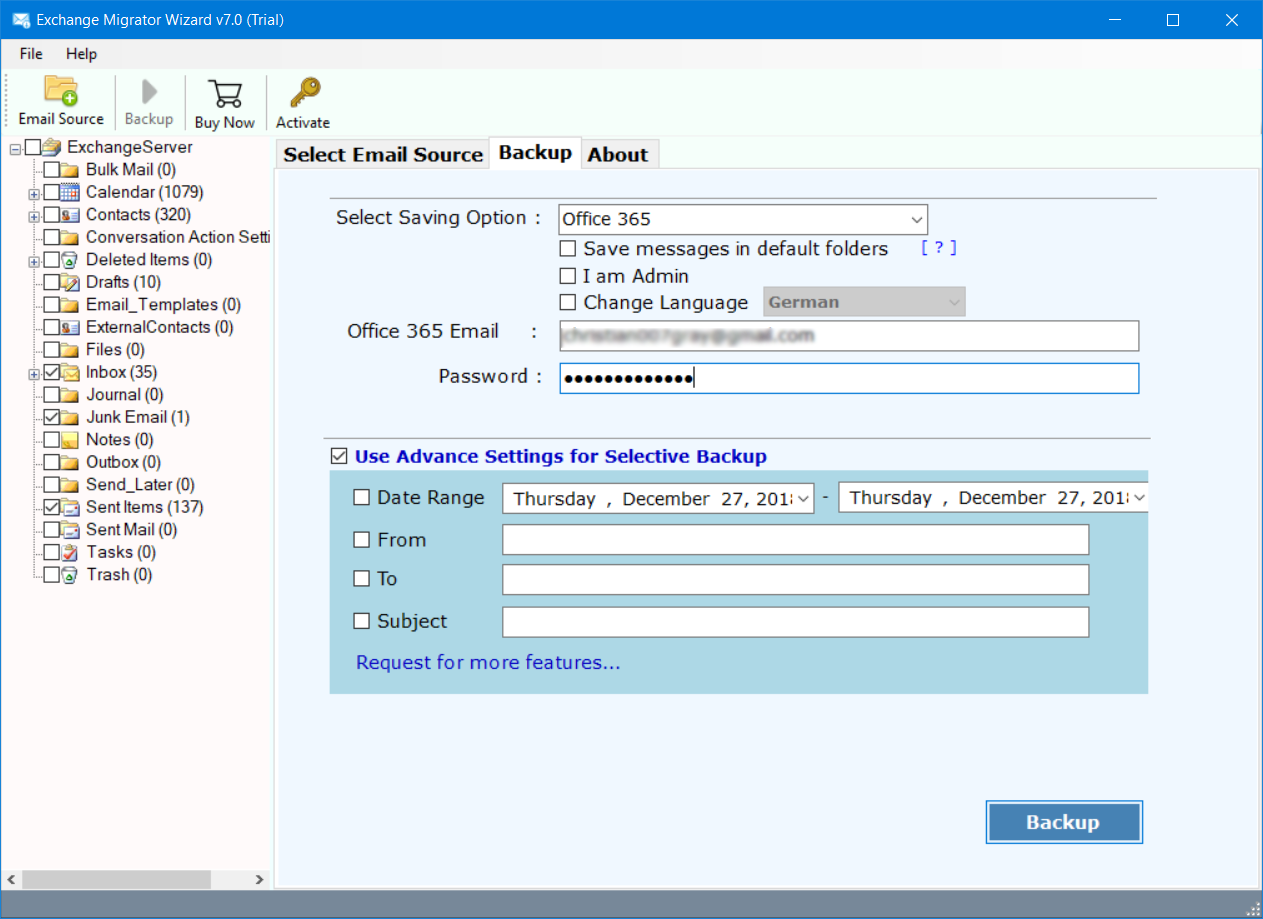 Click on the Backup button to instantly initialize the whole migration process.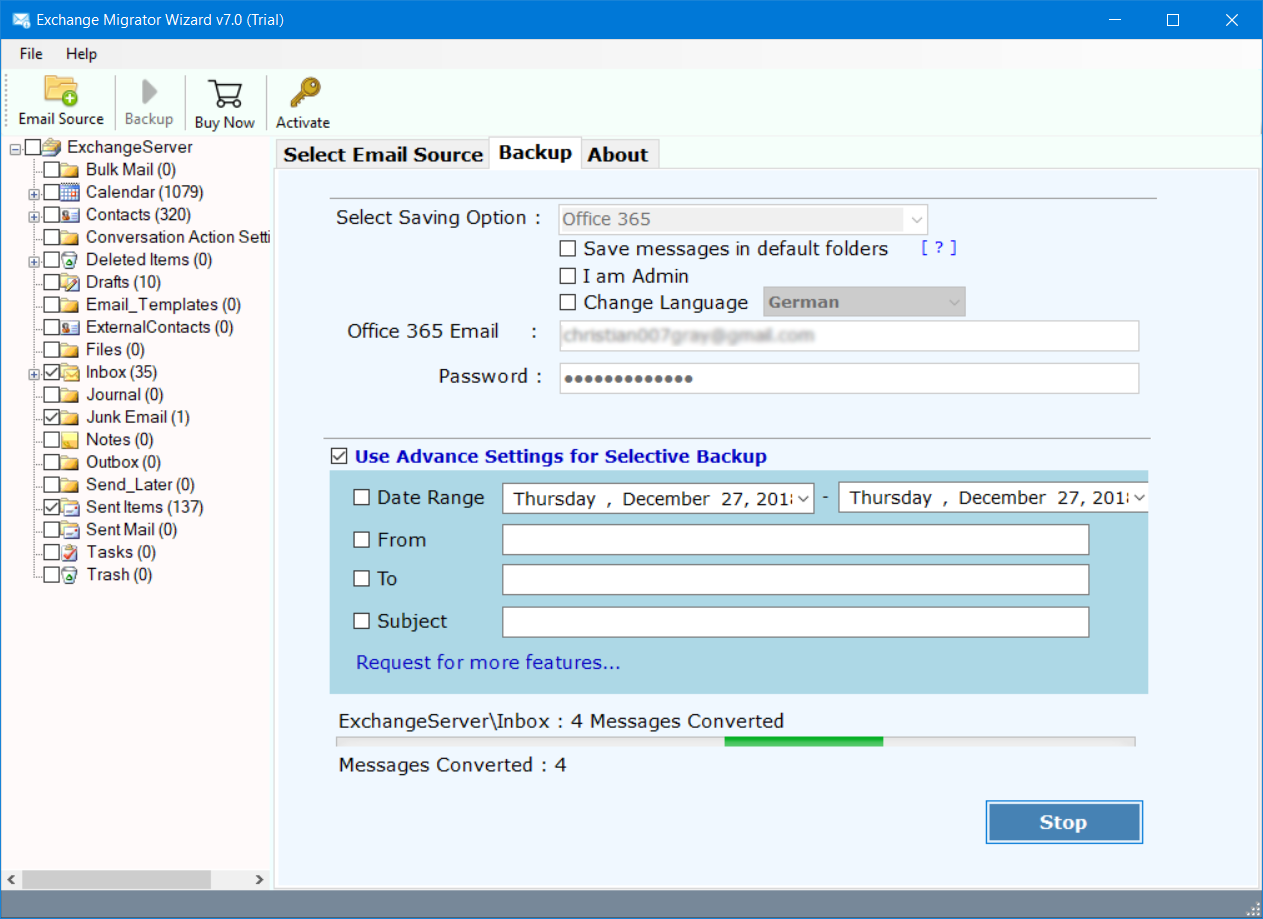 Open your resultant Office 365 Account and access all the mailbox items received from your Gmail Account.

Benefits of using third-party Gmail to Office 365 Migration Tools:
Using a third-party application is always a better choice rather than manual ways to solve any complex problem. It provides various advantages and benefits to the users especially in terms of speed and accuracy. Some major benefits are listed below:
Provides Advanced Filters option for transfer of particular data from Gmail to Microsoft 365 Account.
Facility to Pause & Resume Gmail to Office 365 Migration process.
Smoothly Migrate all Google mailbox items to Office 365 Account.
Compatible with Windows 10, 8.1, 8, 7, XP etc. for both 32 & 64-bit.
Transfer unlimited Mailbox items of any size without any limitation within a few minutes.
Does not require any third-party application installation to perform its work.
No technical knowledge is required just provide Account Login credentials to accomplish the task.
The Verge
In this article, we discuss how a user can migrate Gmail mailbox items to Office 365 Migration. Apart from it, we also try to discuss Google Apps to Office 365 Migration Guide to easily perform the whole process. The use of third-party applications always proves to be very beneficial in terms of speed and accuracy with a comparison of manual tricks. You can also test the demo version of this application to understand the better process before buying them. For more help, you can also contact the technical team of RecoveryTools. Thank you for reading the article.