How to Export Yahoo Emails to EML Format? Let's Find
Karen Chard
~ Modified: 08-06-2022 ~ Yahoo Mail ~ 5 Minutes Reading
Overview: In this article, you will learn about the complete process of how can a user export Yahoo emails to EML format. If you are planning to save Yahoo email as *.eml file, then don't worry. Here, you will get entire solution to accomplish this process.
Yahoo Mail is a free (ad-supported) email service that offers 1TB of free storage. There are several reasons why users want to transfer emails from Yahoo to EML format. The EML file format is compatible with wide range of email platforms.
But over the years, Yahoo! Email accounts have been hacked several times. As a result, many technicians always recommend that you keep another copy of your Yahoo mailbox data on local storage. Our client from New York recently asked.
"Our organization has great affection with Yahoo Mail service. The reason was very obvious. Yahoo Mail is one of the oldest mail services on the web & we are one of its initial users. But, now we are facing security concerns with Yahoo Mail. So, our management has decided to convert Yahoo emails to EML files. Kindly help me in getting the best solution that will allow me to do so easily."
Best Solution to Transfer Emails from Yahoo to EML
A user can easily convert Yahoo emails to EML file with the help of a professional toolkit i.e., RecoveryTools Yahoo Mail Backup Wizard. This toolkit will provide users a direct option to download emails of Yahoo Mail to EML files. The software will allows you to create separate data file for each email.
Free download the setup of this toolkit from below buttons:
Download for Windows Download for Mac
Note: Users will obtain the setup of a free trial of this software. During the trial, a user can only convert first 25 emails from Yahoo Mail to EML file. However, if you want to export more than 25 files, then you need to first activate this tool. Once the user completed the purchase process, he will get an email within 15 minutes that includes the activation keys also.
Simple Steps to Export Yahoo Emails to EML Format: –
Run automated solution in your computer.
Now, provide Yahoo Mail login credentials.
Select EML option from saving list options.
Setup the data filters option.
Click Backup button to start the process.
Prime Functionality of Automated Wizard 
Highly Safe & Reliable Utility: The Yahoo to EML Converter software is a very reliable application to transfer emails from Yahoo Mail to EML format. This application is safe from all viruses & threats & you can convert your data in a highly secured environment.
Batch Export Data from Multiple Yahoo Accounts: The utility supports the batch conversion of multiple Yahoo Mail accounts & save the emails to EML file. It provides a direct option to export Yahoo mail data to an EML file at the local storage from multiple accounts concurrently.
Keep Intact Integrity of Emails: The automated solution preserve the integrity of emails during the export process. It will not make changes to the original components of the emails like email headers, hyperlinks, signature, formatting, etc.
Apply Filters to Export Selective Data: Users have choice to export only specific Yahoo emails to the EML file. They can do it with the help of filters settings provided by the software. You can apply these filters settings on the basis of certain parameters including To, From, Date Range or Subject.
Fully Standalone Program: This tool does not requires any third-party application installation for its working. Users can convert unlimited emails using this tool. It does not have any file size limitation also.
Available for Both Mac & Windows OS: A user can run this smart solution on both the OS i.e., Windows OS & Mac OS. It is fully compatible with Windows 10, 8.1, 8, 7, XP, etc. as well as Mac OS X 10.0, 10.1, 10.2, 10.3, 10.4, etc.
How Automated Approach Export Yahoo Emails to EML Format?
Download, install & run the software on your computer.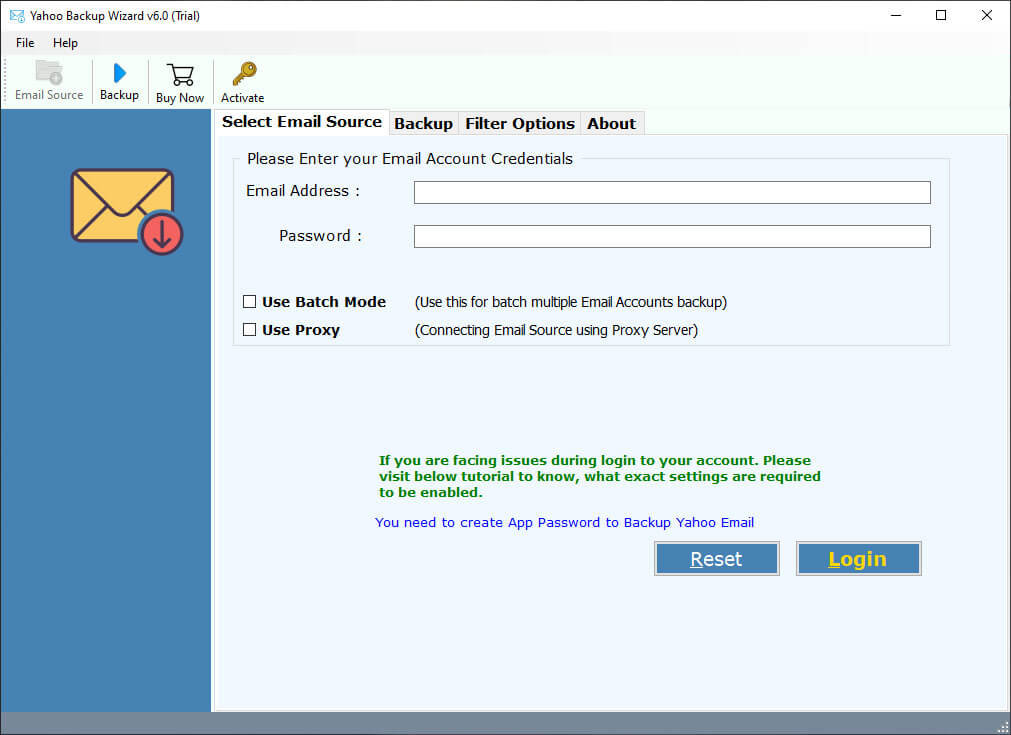 Now, the toolkit will ask the users to enter the login credentials of their Yahoo Mail account including email address & password.
Now, the software provide list of all the Yahoo Mail folders & subfolders in its left pane. Users can choose only the desired folders according to their requirements.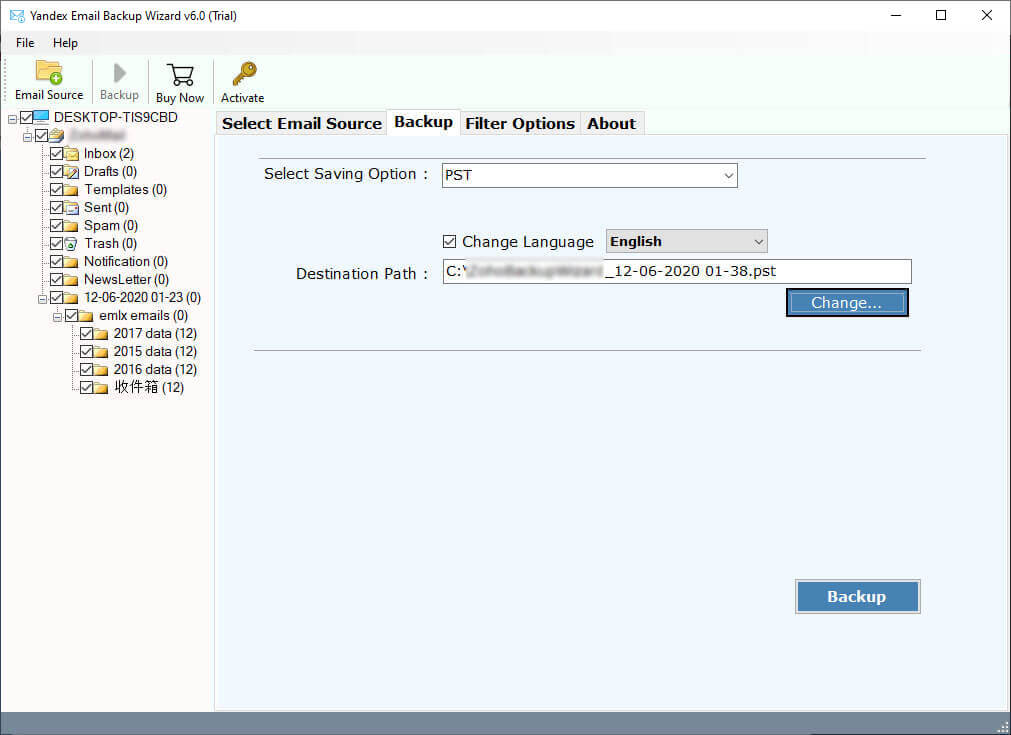 In next step, the software will list 30+ saving options in its panel. Choose EML format from here.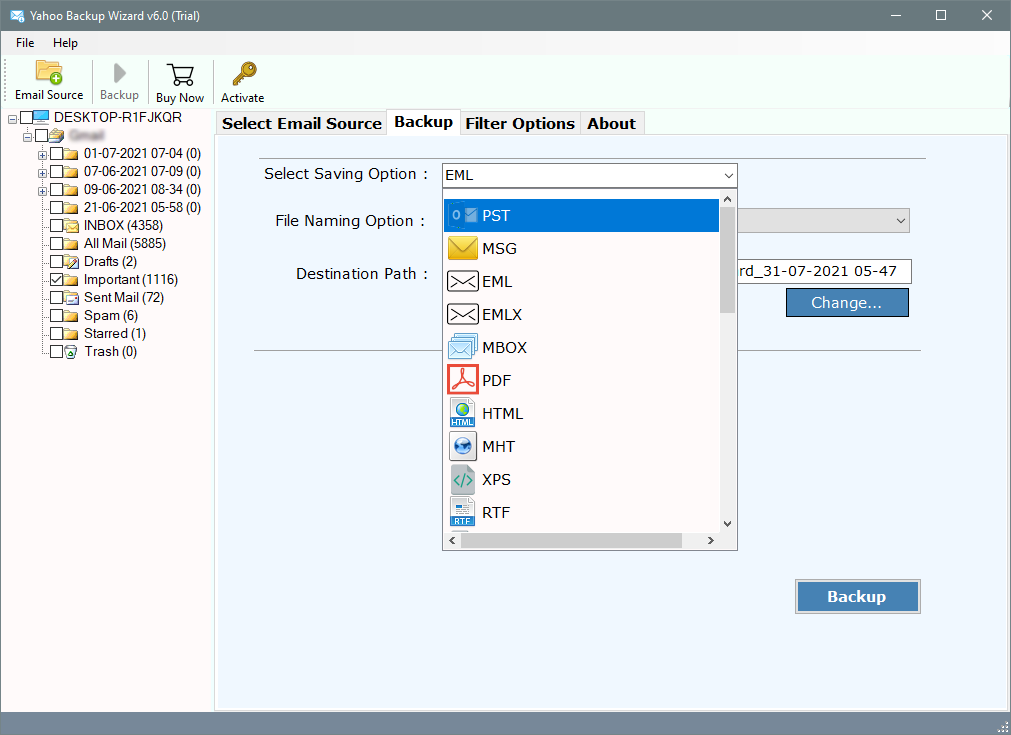 Users can also apply the filters settings to perform selective conversion of mailboxes.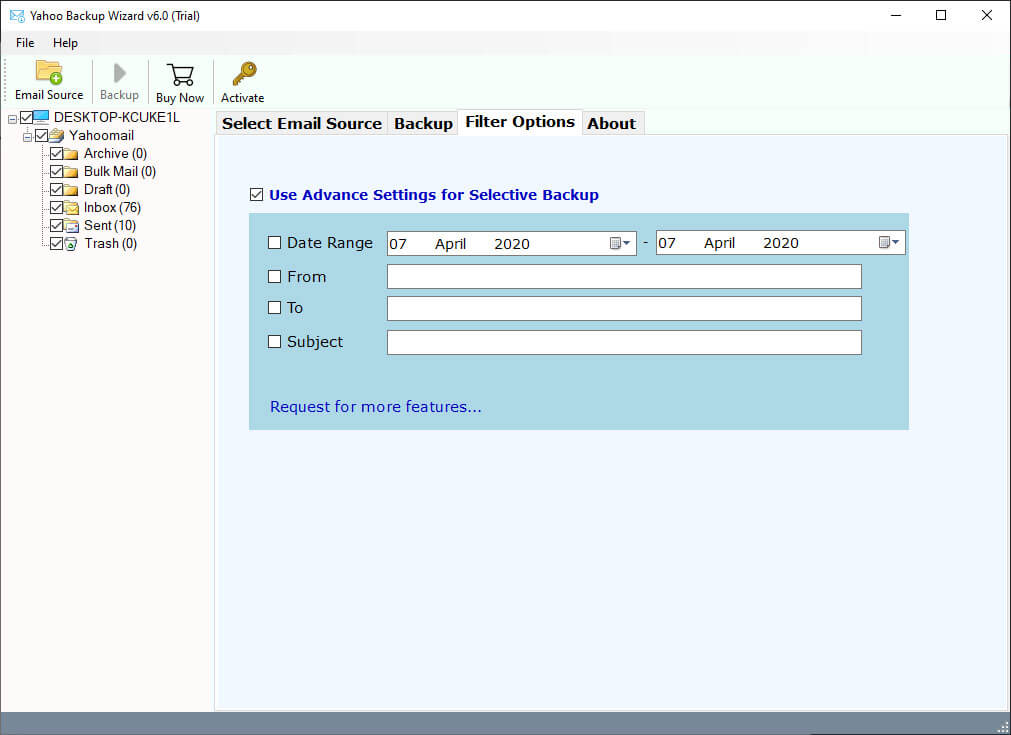 Finally, click on the Backup button to transfer emails from Yahoo to EML format. You can analyze the process directly in the software panel.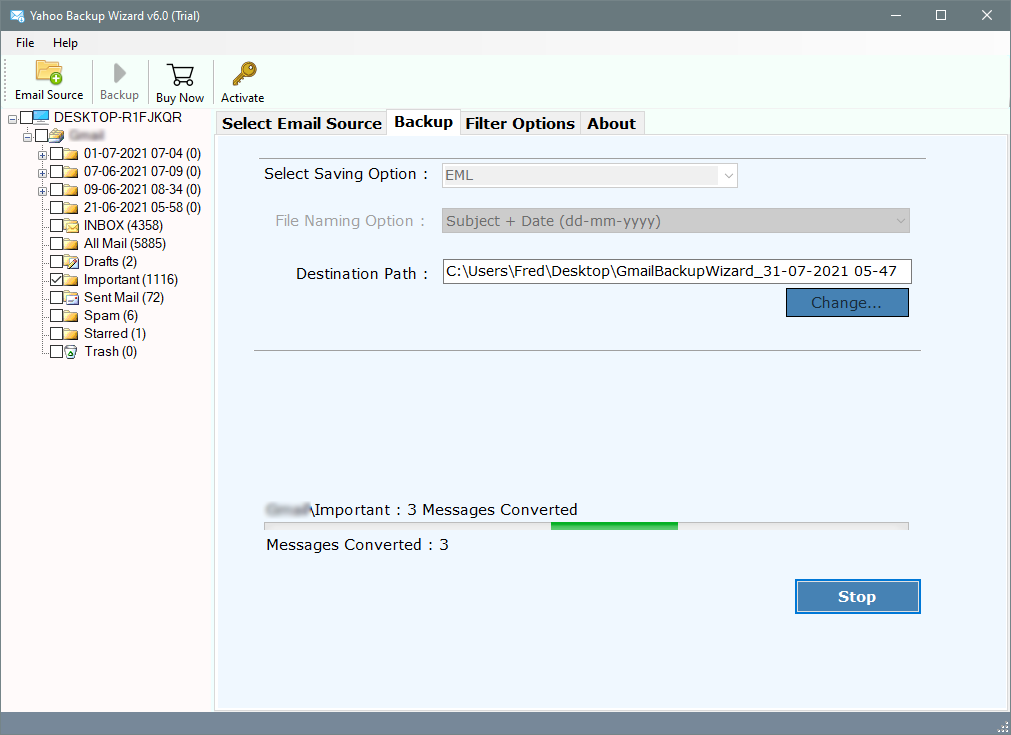 Conclusion
This article is the complete guide for all such users who are planning to export Yahoo emails to EML files. The process to save Yahoo emails as .eml file is not so easy. Hence, you need a professional toolkit to do so. Also, you can download the above mentioned software for free on all Mac and Windows OS.
Next Read: