How to Export Emails from IMAP to PDF Document in Batch ?
Karen Chard
~ Modified: 23-05-2022 ~ How To ~ 6 Minutes Reading
Overview: – Are you one of those who are searching for a method to export IMAP emails to PDF document ? If yes, then this article is for you. This post will give a detailed explanation about what is IMAP and how to convert IMAP emails to PDF files. Here, I will explain the simple way to extract emails from IMAP documents. So, stay tuned with us for more information.
In this current time, emails, messages, contacts, and online accounts are playing important role in our lives. Whether we are using them for personal or commercial use, they have become an integral part of our routine.
To accessing email on our local machines, we require a method to provide a way to view and storing email locally. IMAP is one of the best methods to give the facilities to access your email locally.
Now you must be wondering "What is IMAP"? IMAP (Internet Message Access Protocol) is a standard messaging protocol used for accessing online email locally. The protocol also provides options to store your online emails into your local email client application.
On the other hand, PDF is a universally compatible file format that displays documents electronically, regardless of OS or hardware. You can easily share your PDF document with many devices without any problem. It is also helpful in forensic investigations to gather evidence.
However, converting multiple IMAP emails to PDF document format is not a simple task. Here, we will provide a comprehensive guide that will enable us to export IMAP to PDF format without any data manipulation. But before we proceed, let's understand the requirement of IMAP to PDF conversion process by a user query.
Complete Solution: IMAP to PDF Converter
"I have been using an email account for the past few years. Recently, I noticed that no one sends me an email to this email address. Therefore, before closing, I want to transfer its data to my local computer-readable format. I can't find any way to export emails from IMAP to PDF format. Does anyone know how to convert IMAP emails to PDF format? "
To resolve these types of queries, we need a professional solution. IMAP Backup Tool by RecoveryTools is one of the best solutions for these types of queries. It is the only solution which support multiple file formats to export IMAP emails easily. The software available in both Windows and Mac computer.
Download from Here: –
Download for Windows Download for Mac
Note: – Both applications come with demo editions which allows you to export only few emails from IMAP to PDF document. For unlimited migration process, you need to but a licensed edition of this utility.
Steps to Export IMAP Emails to PDF Document
Follow the given step by step process: –
Launch the solution on your computer.
Enter IMAP details & select the required folders.
Choose the PDF option in file saving options.
Set location path and choose filter options.
Click on the next to export IMAP emails to PDF.
How to Convert Emails from IMAP to PDF File ?
First of all, download and install this solution on your computer. Thereafter, launch the tool and read the instructions.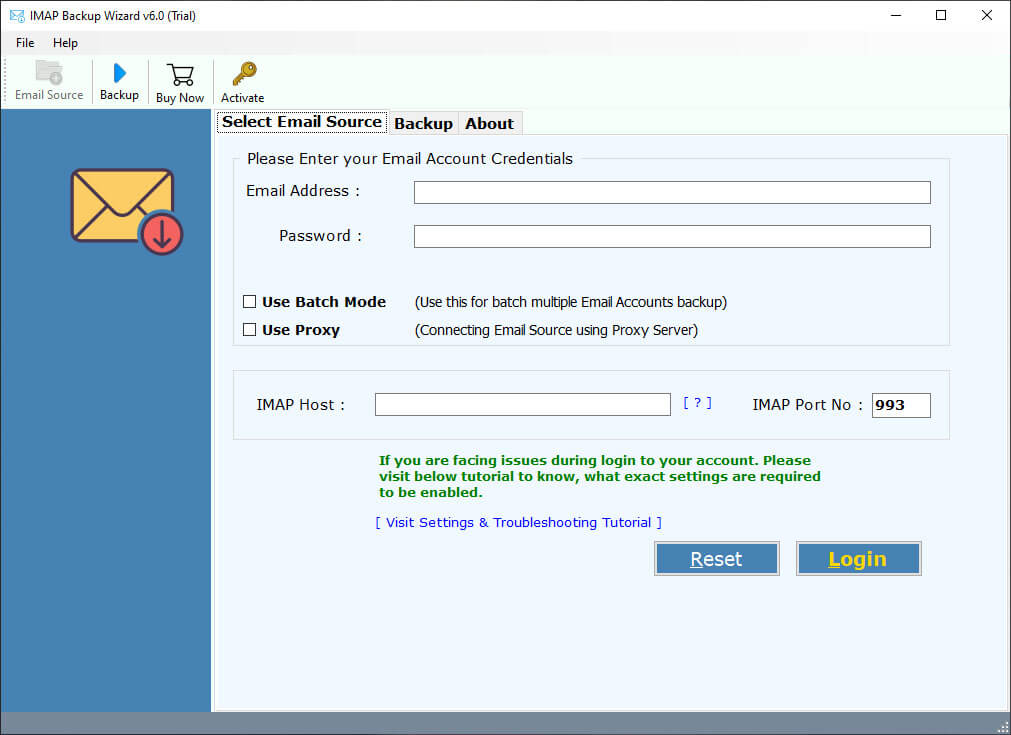 Enter your IMAP account credentials with your IMAP server settings.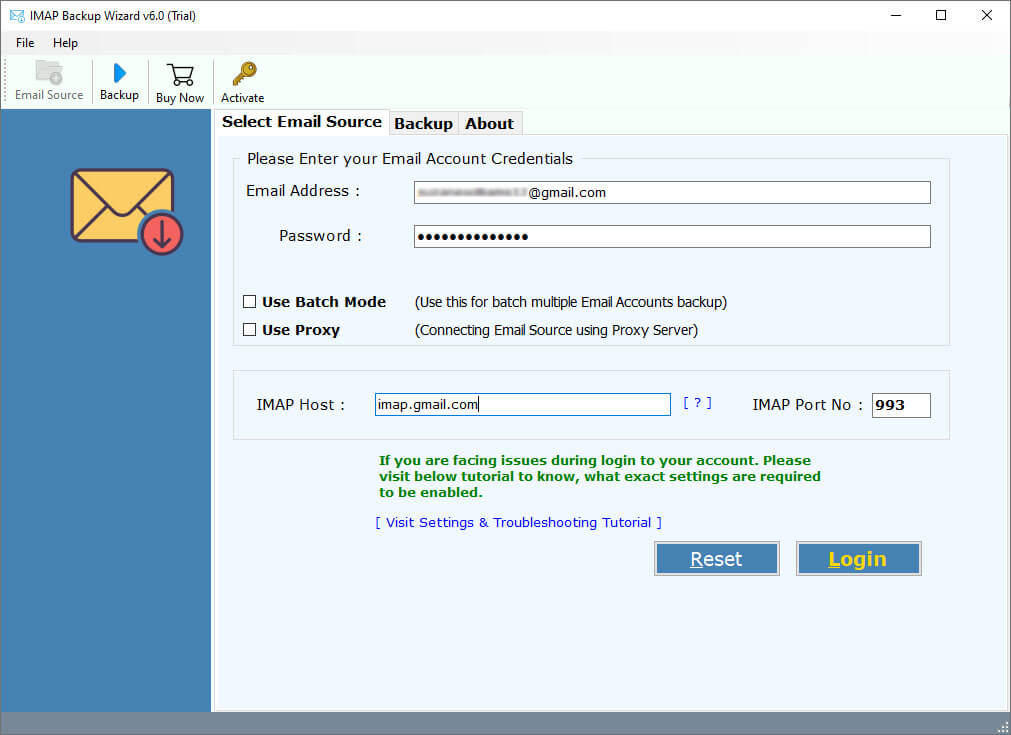 Also, select the batch option if you need to migrate multiple IMAP accounts to PDF format.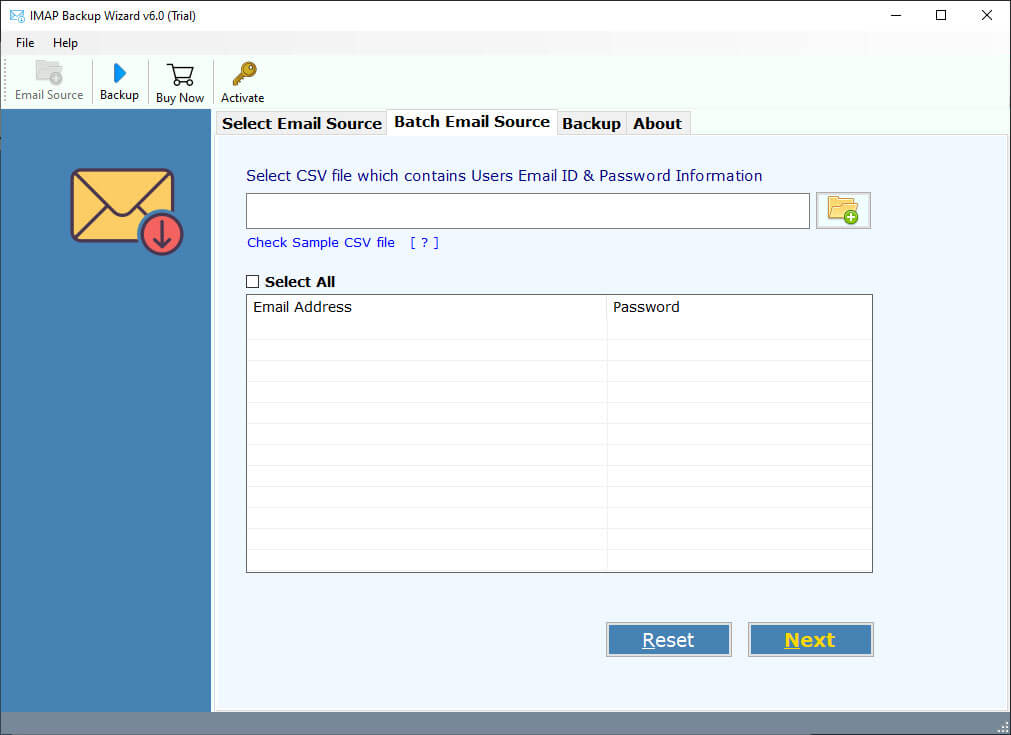 Choose the required email folders of your IMAP account.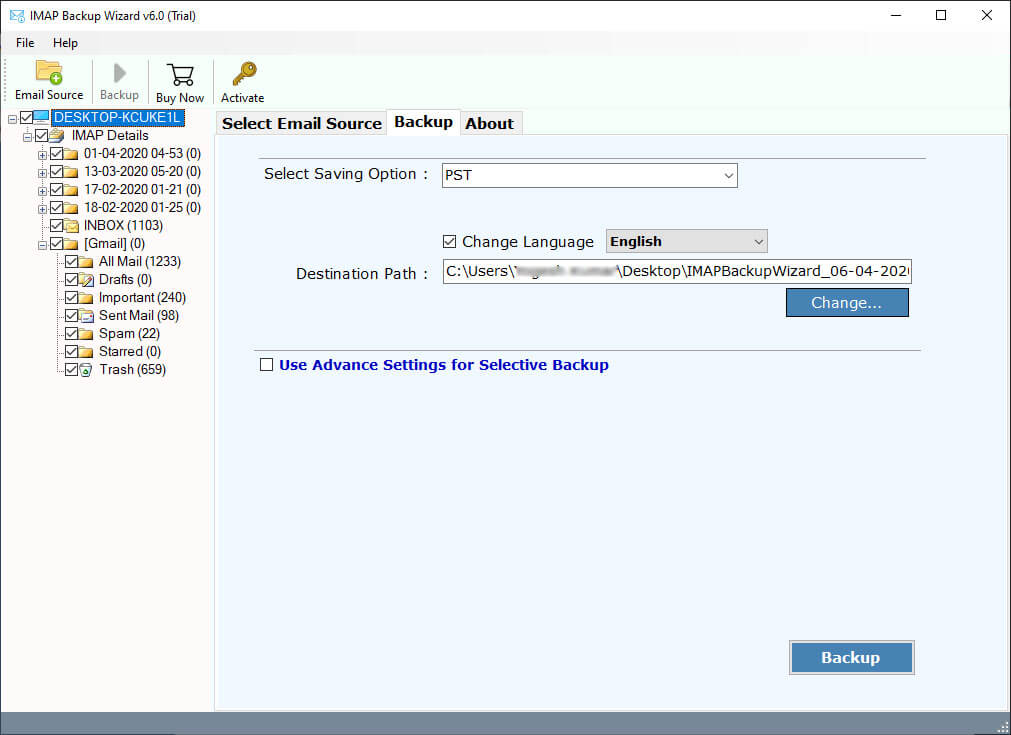 After this, choose the PDF option in the list of file-saving options.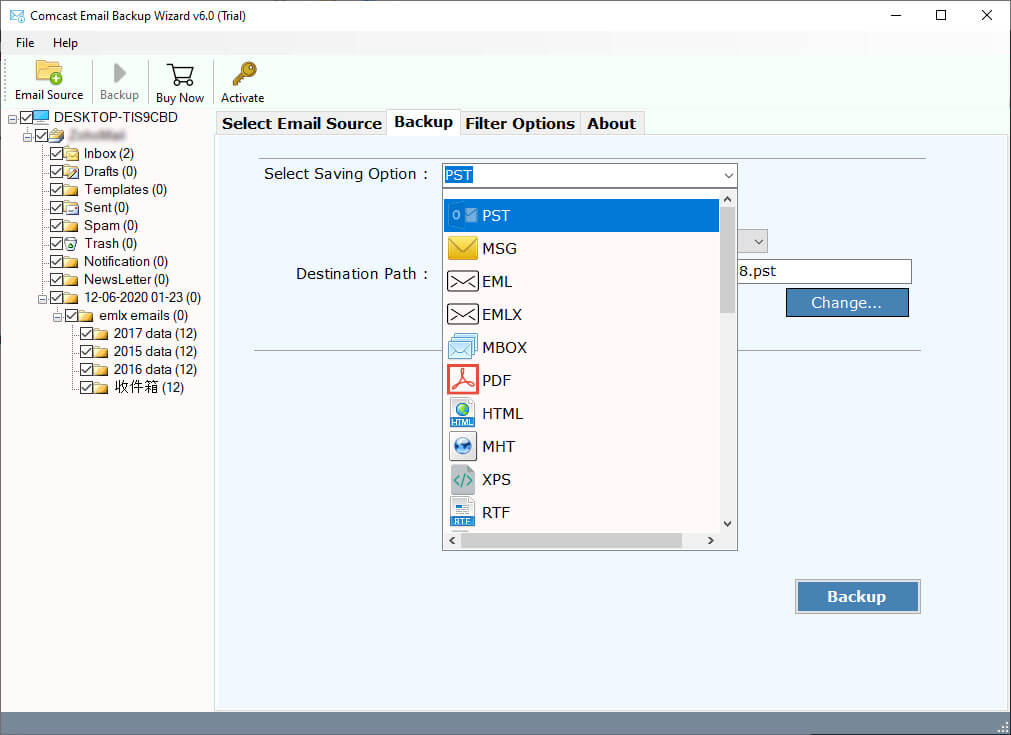 Also, you can select the filter options for the selective conversion process. Here, you can select the destination location path also.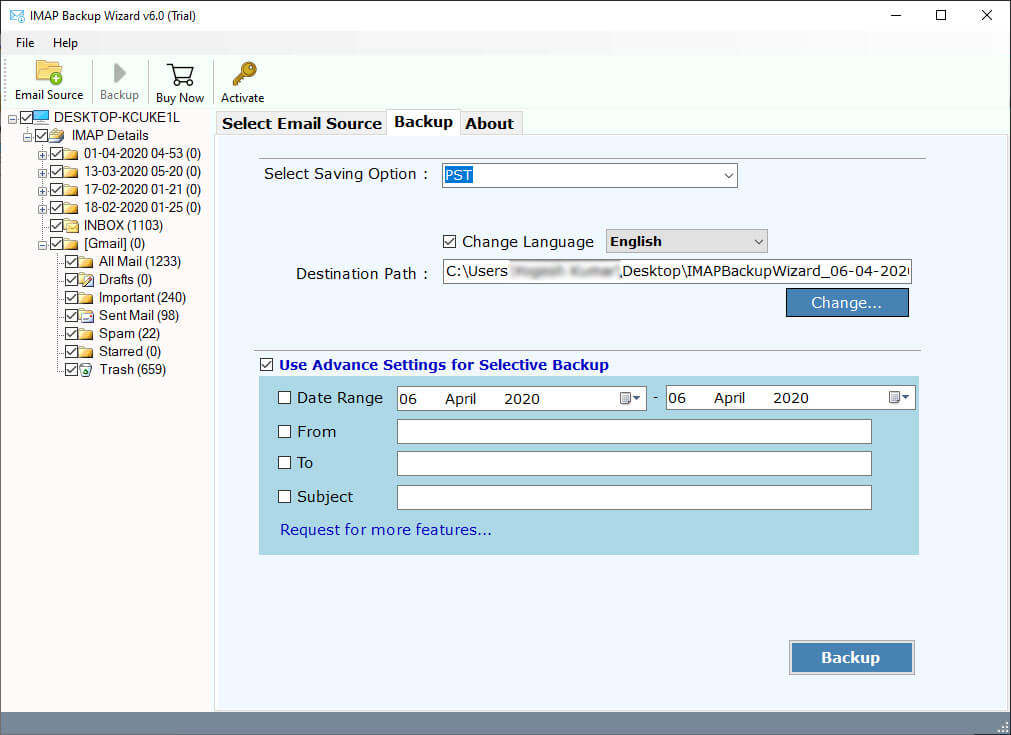 In the end, click on the next button to start IMAP to PDF Conversion process.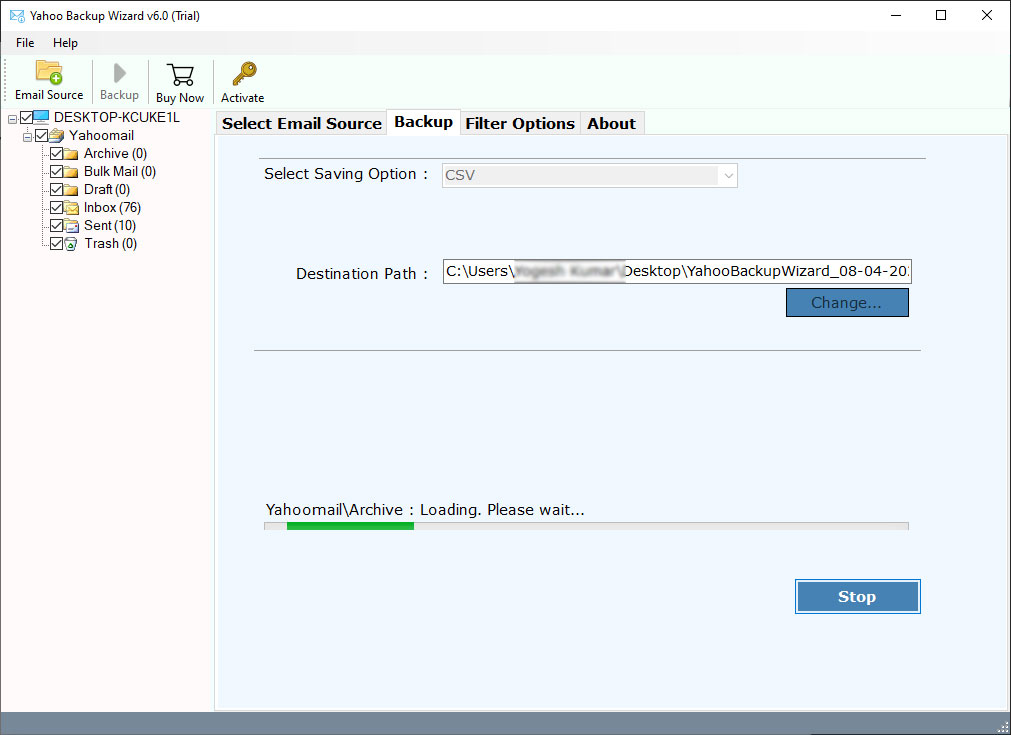 When the process is done, click on the ok button.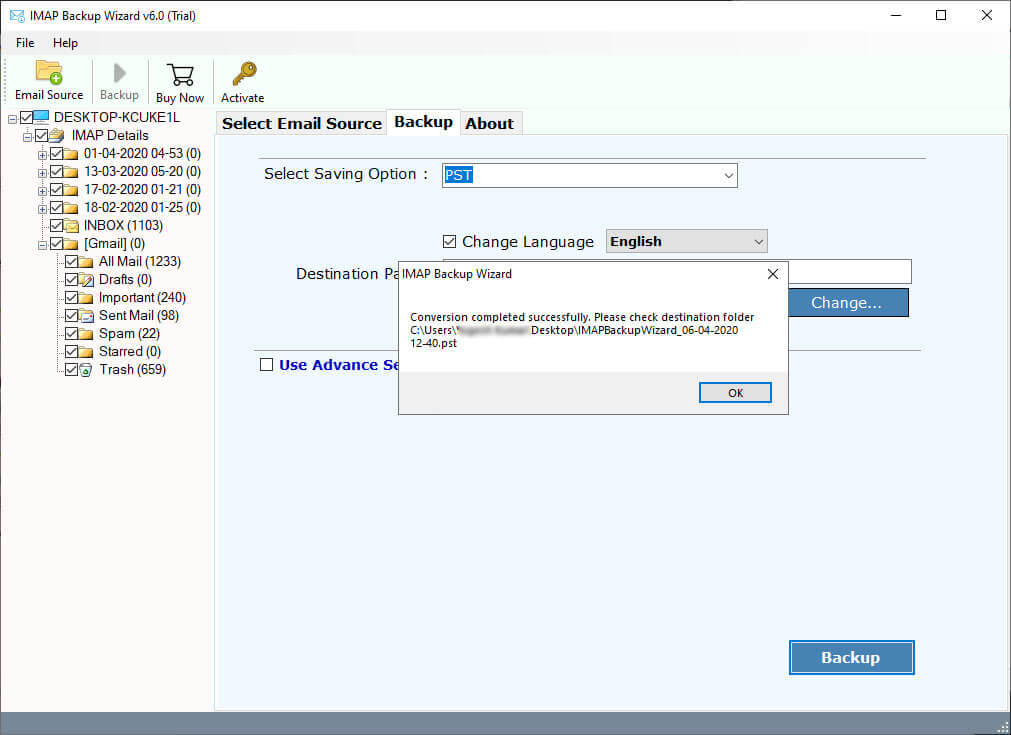 IMAP to PDF Document Converter – Features and Benefits
Easy to Use Graphical User Interface:
The program completes with its easy-to-use graphical user interface panel. Yes, it provides a simple and consistent interface that can easily understand by any user. In fact, non-technical users also understand the working procedure of this application without any issues.
Batch IMAP Email Account Conversion:
The software provides an advanced option to convert multiple IMAP email accounts data to PDF format at once. Users need to create a CSV file and upload it to the user interface panel. This option will save your time and effort when you need to extract emails from multiple email accounts in PDF format.
Preserves Email Properties & Structure:
While extracting emails from IMAP to PDF documents, the software will keep email properties including your email content, attachments, email addresses, date and time, subject, etc. Because email structure is one of the important parts of the conversion process.
Advance Filter Options for Selective Migration
IMAP to PDF Conversion utility provides multiple filter options which allow you to export required emails from IMAP account to PDF document. Now, you can easily extract IMAP emails to PDF by date range, by email address, by subject, etc.
Support Windows & Mac Operating Systems:
The software is available for both Windows and Mac editions such as Windows 10 (x64 & x86), Windows 8.1 (x64 & x86), Windows 8 (x64 & x86), Windows 7 (x64 & x86), Windows Server 2019 (x64 & x86), Windows Server 2016 (x64 & x86), Windows Server 2012 (x64 & x86), macOS 10.15 (Catalina), Mojave, High Sierra, Sierra, El Capitan, etc.
General Asked Queries by Users
Can I arrange my resultant PDF file by email subject name using this application ?
Yes, the software comes with multiple file naming options to arrange your resultant data by subject, name, and date combinations.
Can I extract only Inbox emails from IMAP to PDF document ?
Yes, during the process, select only inbox folder from the list. And then after few minutes, you will get all your inbox emails in PDF document format.
How to Export IMAP Emails to PDF document ?
You need to download the RecoveryTools IMAP to PDF Converter on your Windows and Mac computers. Then follow the step-by-step procedure, (mentioned in the above section), to export IMAP emails to PDF document.
Does the software support my Windows 7 laptop ?
Yes, the software work on all your Windows machines without any issues.
Can I install this application on my Linux computer ?
No, currently the software supports only Windows editions.
Conclusion
In this article, we have explained the way to export multiple IMAP emails to PDF document format. If you want to export all your IMAP account emails to PDF format, then download the recommended solution. The software supports both Windows and Mac computers without any issues. You can also try this application free of cost. The free edition will export only a few emails from IMAP to PDF files. For more details, contact us by chat or email.