How to Backup Grommunio Emails to Computer ?
Summary: Are you want to know how to backup Grommunio Emails to local computer ? Or want to save your Grommunio mailbox data for data precision. If Yes, then stay here. In this post, you will get a simple way to download Grommunio emails from webmail to local machine. For more details, keep reading the article.
Grommunio productively serves all the needs of the current time, computerized correspondence, and collaboration. It includes platform-independent working structures, for example, email, contacts, schedule, talk, video conferencing, document sharing, and much more. It provides Enterprise-Grade security in real time.
Grommunio provides Active-Sync technology to easily manage your emails, contacts, calendars, tasks, notes, more all devices in real time process. It provides options to shared mailboxes and permissions to organize your email at enterprise level. Also, it gives many general features such as spam filter, flags & categories, public folder, and many more.
Apart from all these features, one of its biggest drawbacks is the email backup process. Grommunio does not allow you to download your messages or mailboxes to your local machine. But you can access all mailbox data with any email client application such as Outlook for desktop computers.
That's why a huge number of clients looking for a solution to backup Grommunio emails to computer. One such query explained below:
"Hi, I was switched from Exchange Server to Grommunio Groupware with Microsoft Server with low pay. It offers the same Microsoft Native Protocol compatibility. So, I went for it. But now, there are lots of features missing with Grommunio Groupware. It doesn't provide a direct mailbox backup option. Does anyone know how to backup Grommunio Groupware emails ?"

– Adrian, Austrian
Professional Way – Grommunio Webmail Backup Tool
RecoveryTools Email Backup Wizard is an effective tool to migrate emails from one server to another with ease. This software can easily download multiple user mailboxes from Grommunio webmail to external hard drive. The tool is capable of saving emails, contacts, journals, calendar items, tasks, and other data items from a Grommunio account. It also maintains all the data integrity during the backup process. Let's start with the instructions.
Get the Solution on your Computer:
Download for Windows Download for Mac
Steps to Backup Grommunio Emails to Computer

Launch and choose IMAP option.
Put your Grommunio Webmail credentials.
Get mailbox folder layout of your mailbox.
Mark on the required saving option from the list.
Start the process to Backup Grommunio Emails.
How to Backup Grommunio Groupware Mailbox to Local Storage ?
First of all, launch the solution on your computer.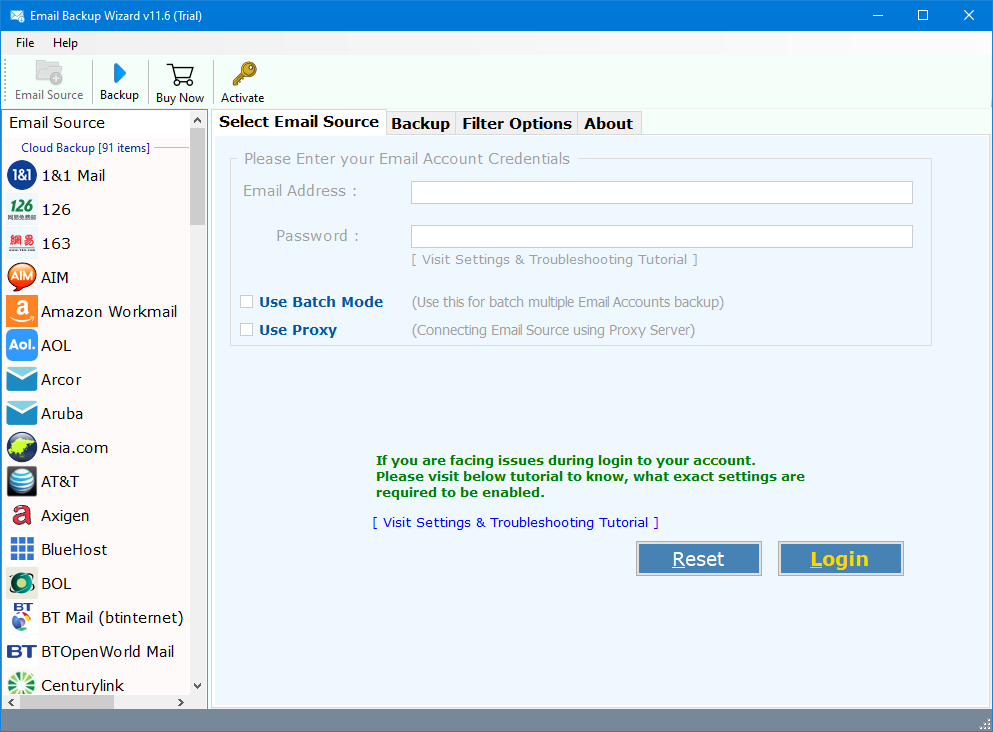 Choose IMAP option in the list of email source and put Grommunio webmail account credentials.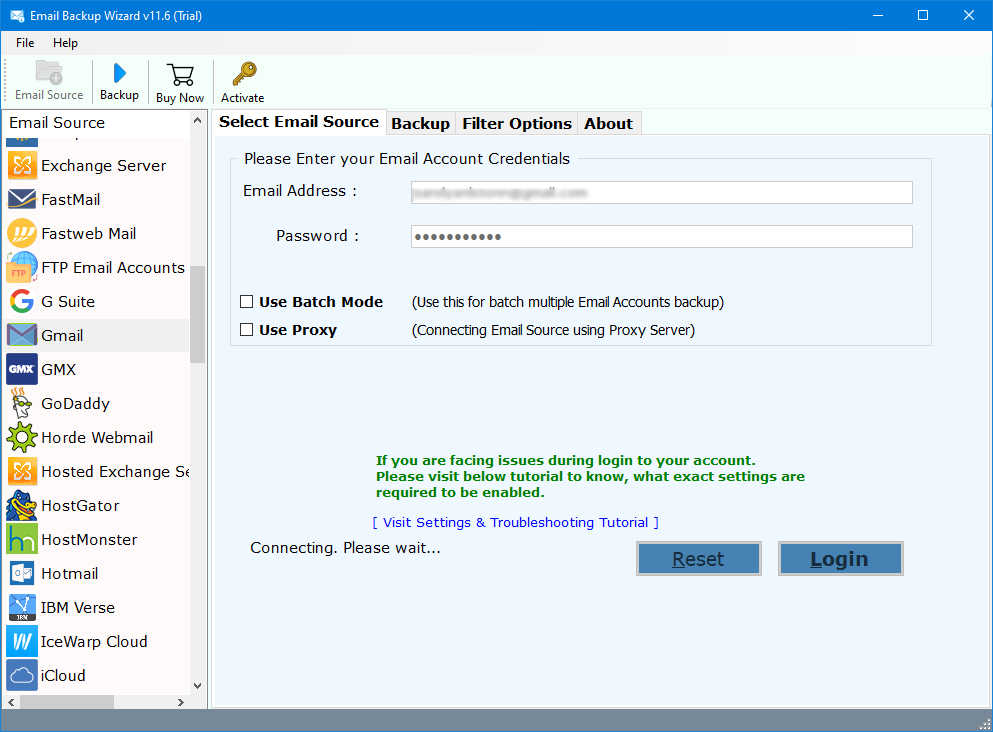 You can also choose the additional batch option or proxy server option.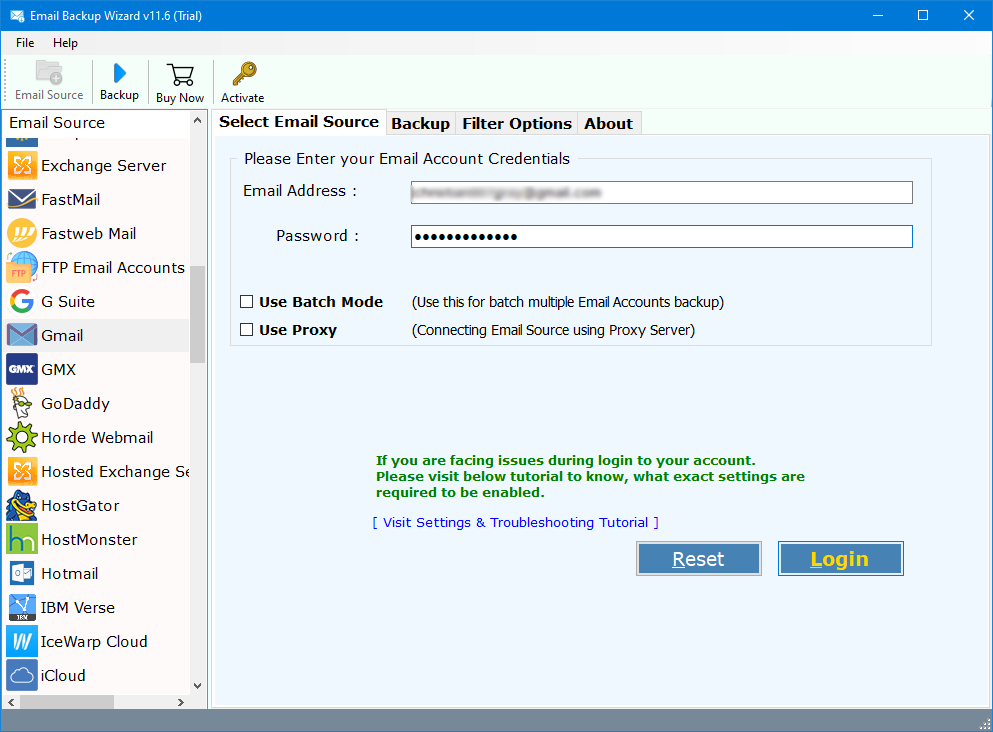 Mark the required folders from the list of mailbox data.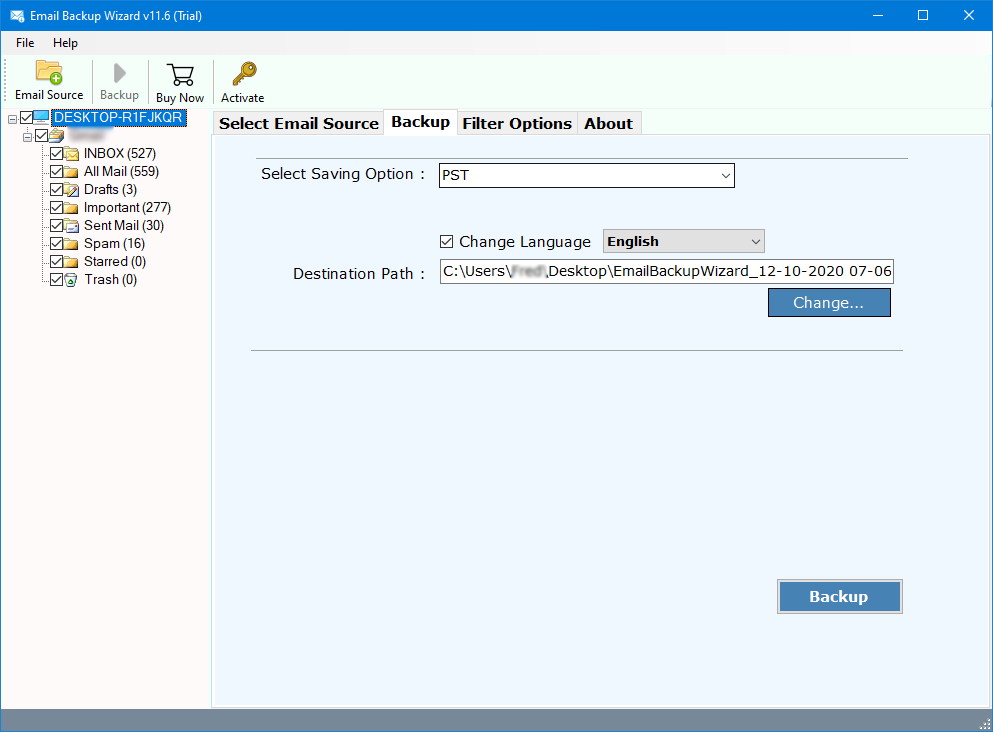 Select the required file saving options from the list.
Set location path and start the process to backup Grommunio emails to computer.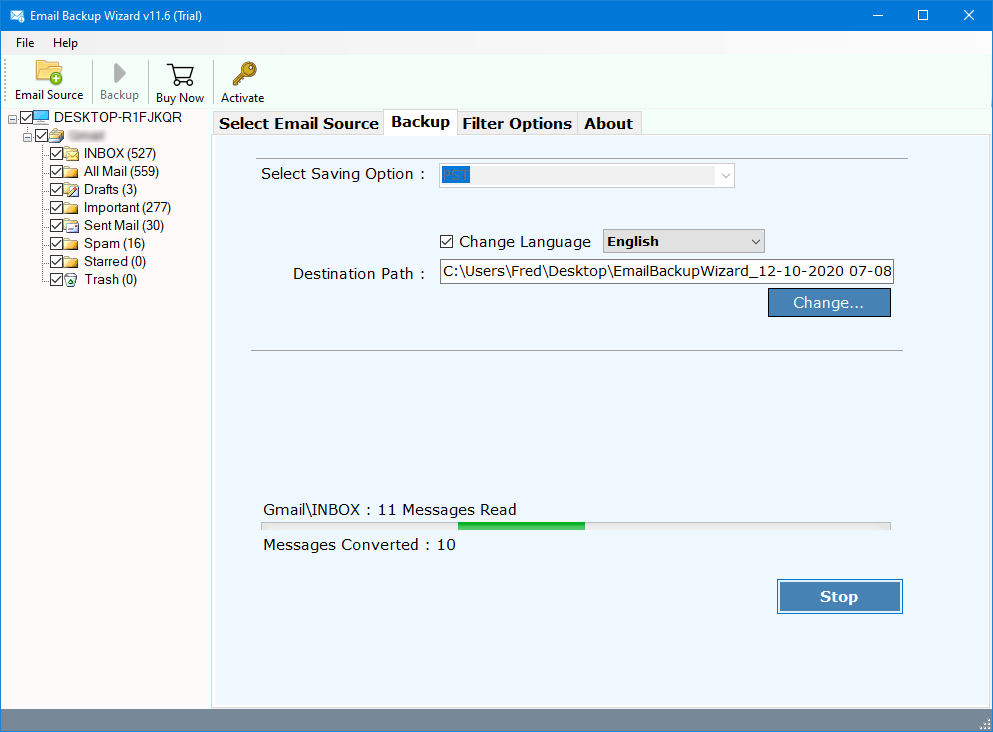 When the process is done, press the ok button to end the process.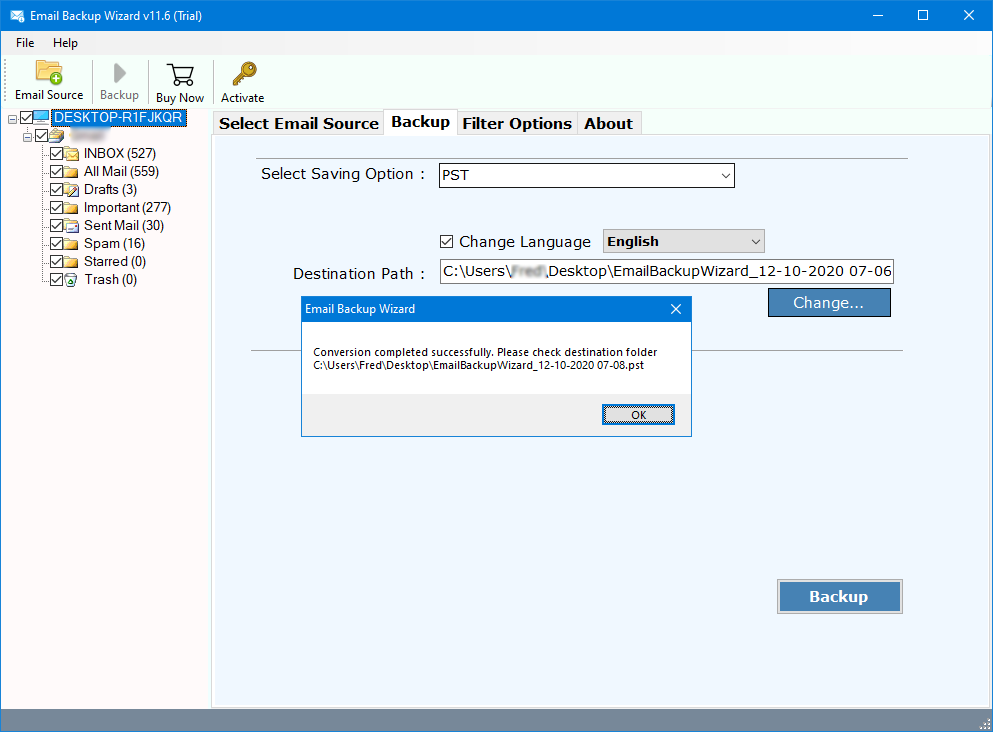 Top Advantages of Grommunio Email Backup Tool
Options to Save Grommunio Emails to Local Format:
The program comes with many options to save your Grommunio emails to local file format. You can easily download Grommunio emails to PST, EML, MSG, EMLX, MBOX, RTF, DOC, TXT, ZIP, HTML, PDF, and more. So, you can save Grommunio emails to document formats also.
Options to Move Grommunio Emails to Another Webmail:
The software not only offers you to download or backup emails from Grommunio webmail. But you can also move emails from one platform to another without facing any issues. The software provides many saving options such as Gmail, Outlook.com, Office 365, Exchange Server, Google Workspace (G Suite), Yahoo Mail, Zoho Mail, IMAP, and more.
Directly Import Grommunio Emails to Email Program:
We also know that, Grommunio support MAPI or Microsoft Native Protocol compatibility. That's why you can easily access your webmail in Outlook programs. But there are lots of problems with many email clients while configuring email account. That's why we provide a direct way to import Grommunio to many email programs such as Thunderbird, Windows Live Mail, Windows 10 Mail, and many more.
Our product is safe. It will not store or anonymize your login details when fetching your Grommunio messages. all information will be preserved on the basis that it is encoded prior to being inserted into our servers. We understand that security is important to you, which is why we guarantee that no data is lost during transfer.
This program can be used to filter emails by date range, "to", "cc", "bcc", subject, from, and others. In addition, users can export their messages to a special folder from Grommunio webmail. This utility also allows you to save emails within a specific date range.
Final Words
In this article, we have explained the complete process to download Grommunio webmail emails to local computer. One can also learn the process to backup Grommunio Groupware emails after reading this post. Here, we explained the step-by-step process using the best RecoveryTools. This will not only make your work easier but will also save your time. Additionally, it will save your nerves as you will never face any particular problem. Thus, you can also take the help of RecoveryTools Technical experts. Thank you for reading.
Also Read