How to Transfer Emails between Two Yahoo Mail Accounts ?
Karen Chard
~ Modified: 16-06-2022 ~ Yahoo Mail ~ 5 Minutes Reading
Overview: Are you looking for a solution to export emails from Yahoo to Yahoo Account ? Or do you have many Yahoo accounts and want to export Yahoo emails to Another Yahoo account ? If YES! Then definitely you are at the right place. Because we are going to explain the process of Yahoo to Yahoo Export. To know the process better, continue reading.
Well, no introduction is needed when it comes to Yahoo Mail. Because it is the third largest and oldest webmail service in the earth. Yahoo Mail provides lots of benefits and many other features for better communication. Therefore, many such situations arise when a user needs to migrate emails between two Yahoo accounts.
In today's article, we are talking about Yahoo to Yahoo export process. And find the most suitable solution to do this task without much hassle. However, to make this task possible, you need a Yahoo to Yahoo Migration method. But before that, let us know why a user wants to migrate emails between two Yahoo Email accounts.
"Hi RecoveryTools technical team, is there any method that can be used to exchange emails between two and more Yahoo email accounts. Because Yahoo Mail only gives the facility to forward new incoming emails between two accounts. I want to move my old emails from one Yahoo email account to another. Please suggest to me a suitable solution for this. Thanks."
As you know, Yahoo Mail only provides email forwarding from Yahoo to Yahoo and any other account. Email forwarding is good for new incoming emails. But what about the old email. RecoveryTools always solve these types of queries. You can also read – How to Transfer Yahoo Emails to Another Account.
A Perfect Solution – Yahoo to Yahoo Export Tool
You need a professional solution to deal with such issues. A solution that can make the difficult and problematic task easier way – RecoveryTools Yahoo Backup Tool. This is the best solution in the market at the present time. Because it supports a large number of saving options. Also, you can use it on any Mac and Windows computers. It is a lightweight application that only required low storage space.
Download the Solution:
Download for Windows Download for Mac
Note: This is a shareware solution. You can use it to export only few emails between Yahoo to Yahoo accounts. For complete mailbox data migration, purchase the license copy of this tool.
Steps to Export Emails from Yahoo to Yahoo
Follow the below step by step procedure:
Launch the program on your computer.
Enter your Yahoo Mail account credentials.
Choose which Yahoo folder you want to export.
Select Yahoo option and enter another Yahoo details.
Click on the backup to export Yahoo to Another Yahoo account.
How to Use Yahoo to Yahoo Export Tool – A Guided Method
Install the software on your macOS X and Windows Computer.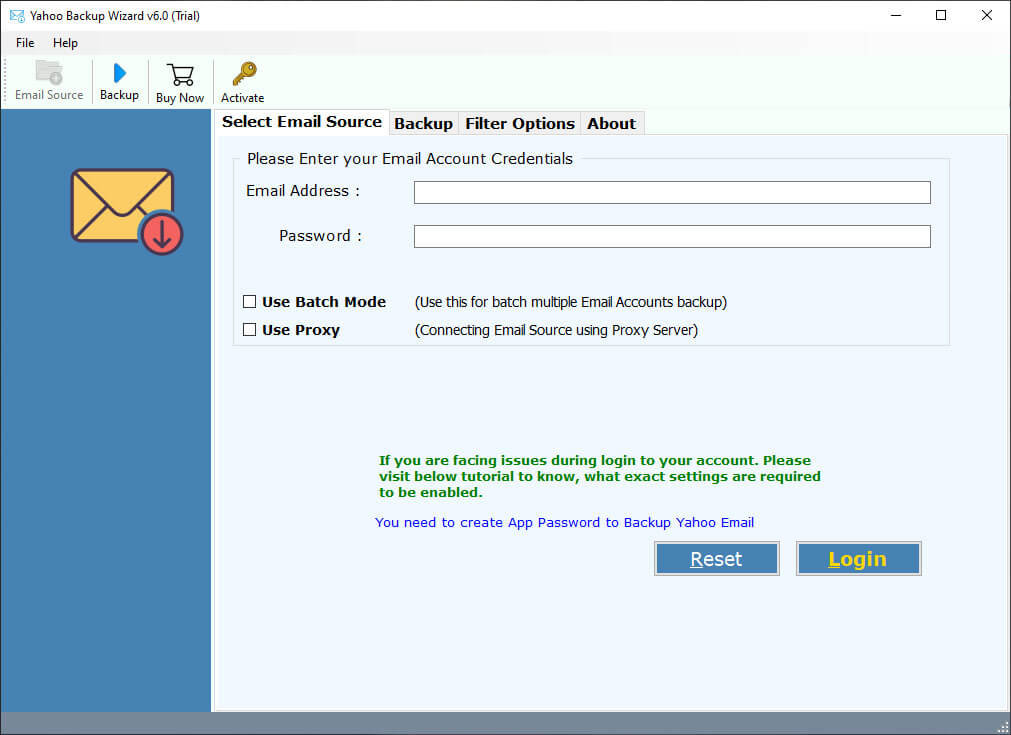 In the interface, you can also choose batch option. This option allows you to migrate multiple Yahoo Mail accounts to single Yahoo account.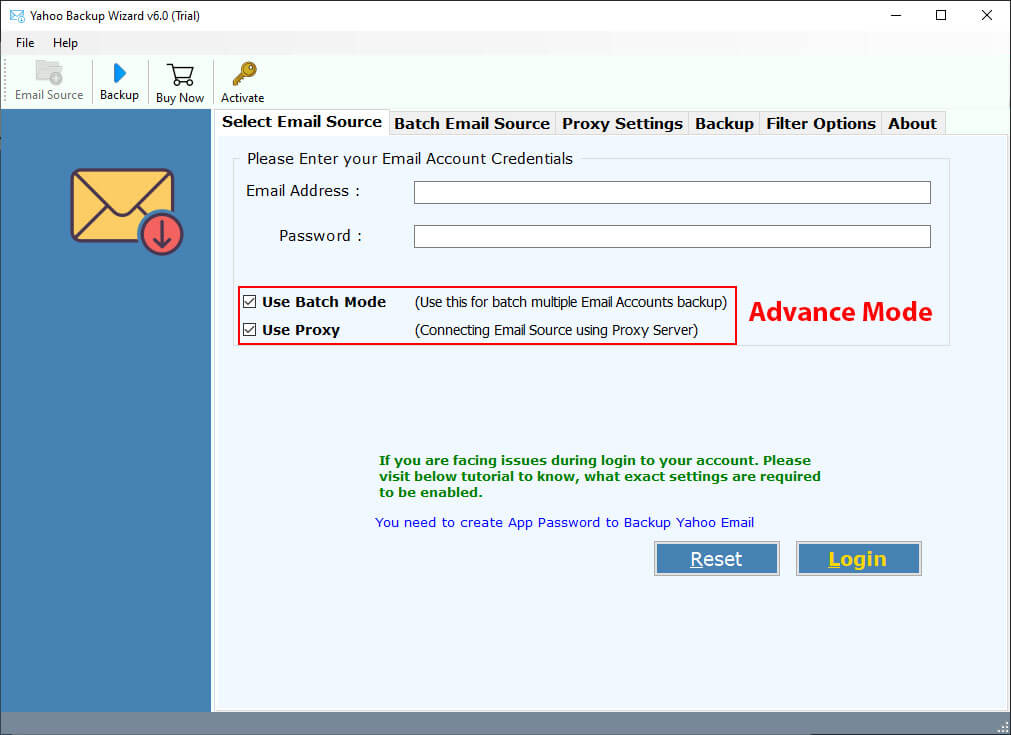 After this, enter the details of your Yahoo Mail account in the user interface.
After fetching the mailbox, choose the first Yahoo Mail account folders for the migration process.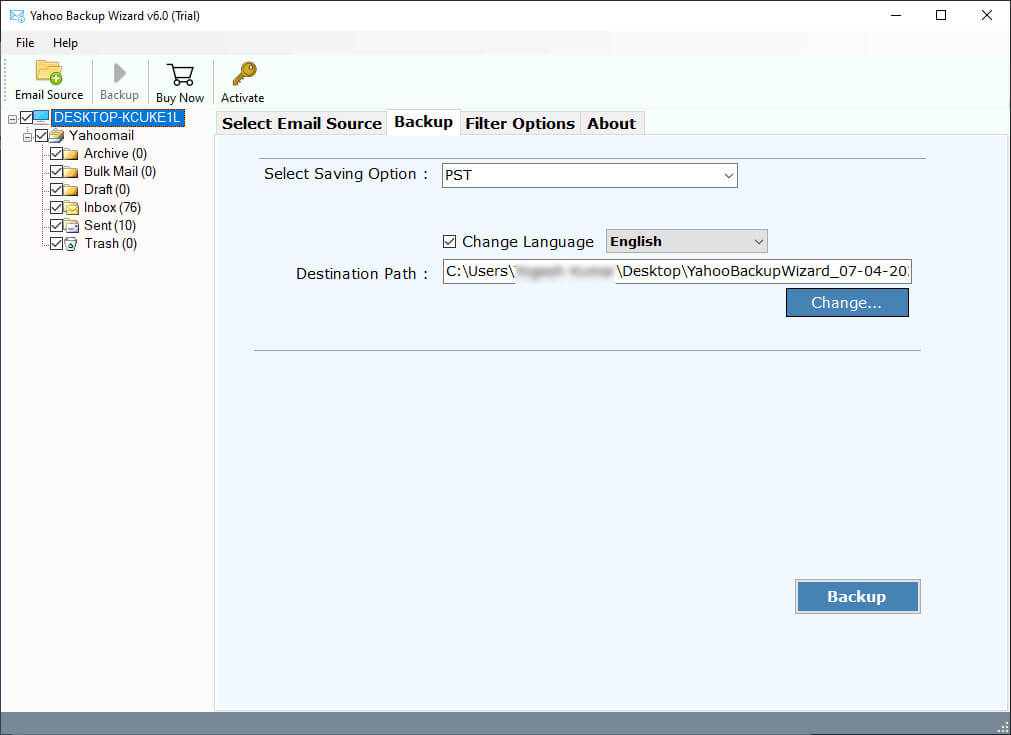 Choose the Yahoo Mail option in the list of file saving options.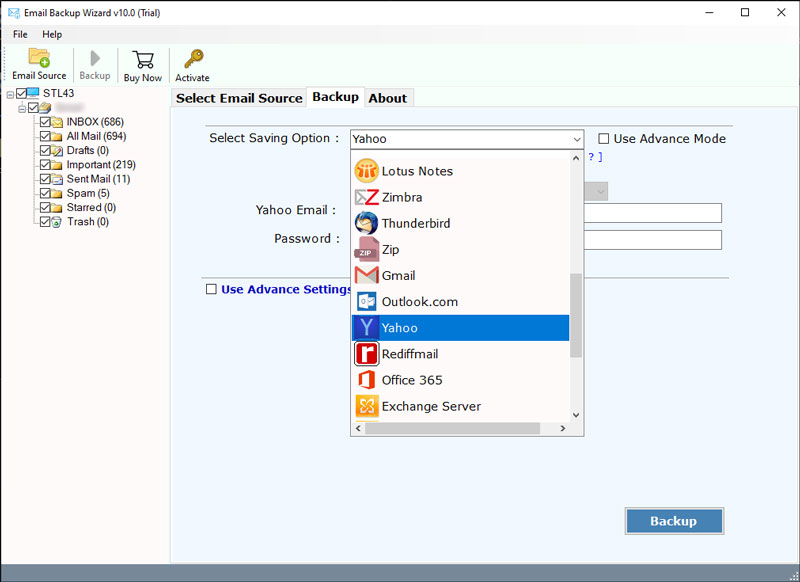 You can also select the filter options if you want to migrate selective emails between Yahoo accounts.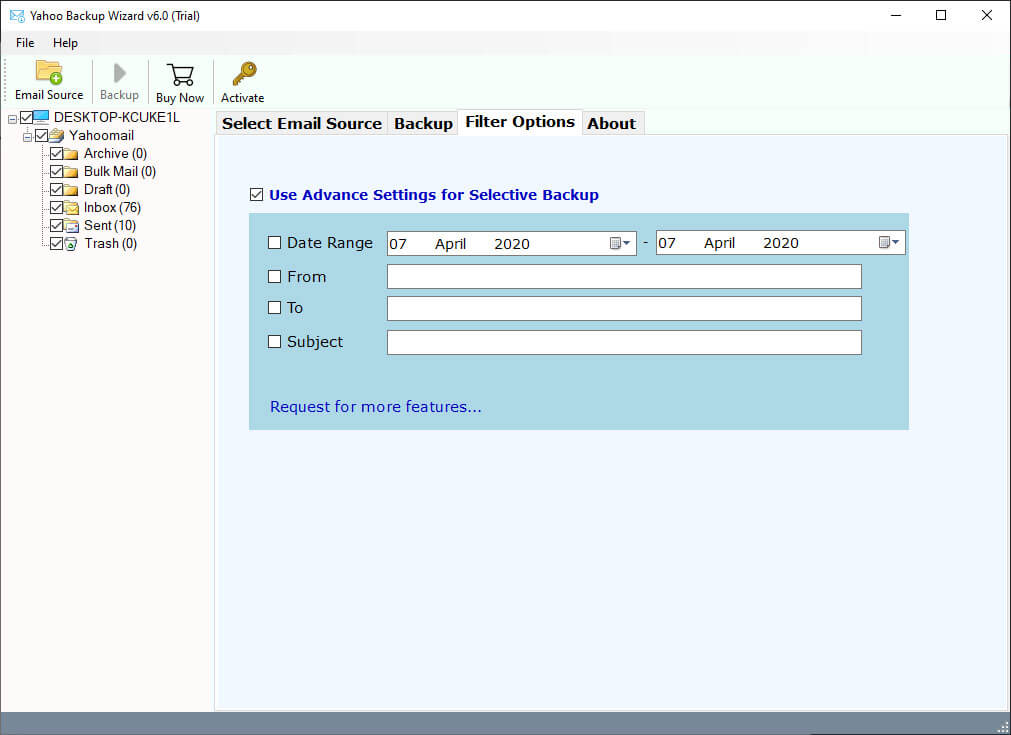 Enter your second Yahoo Mail account credentials in the user interface.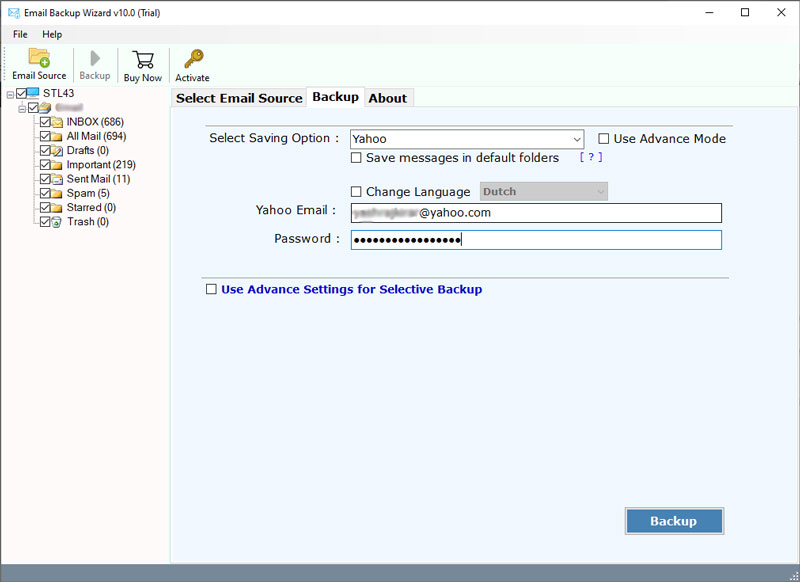 Hit on the Backup button to start Yahoo to Yahoo Export process.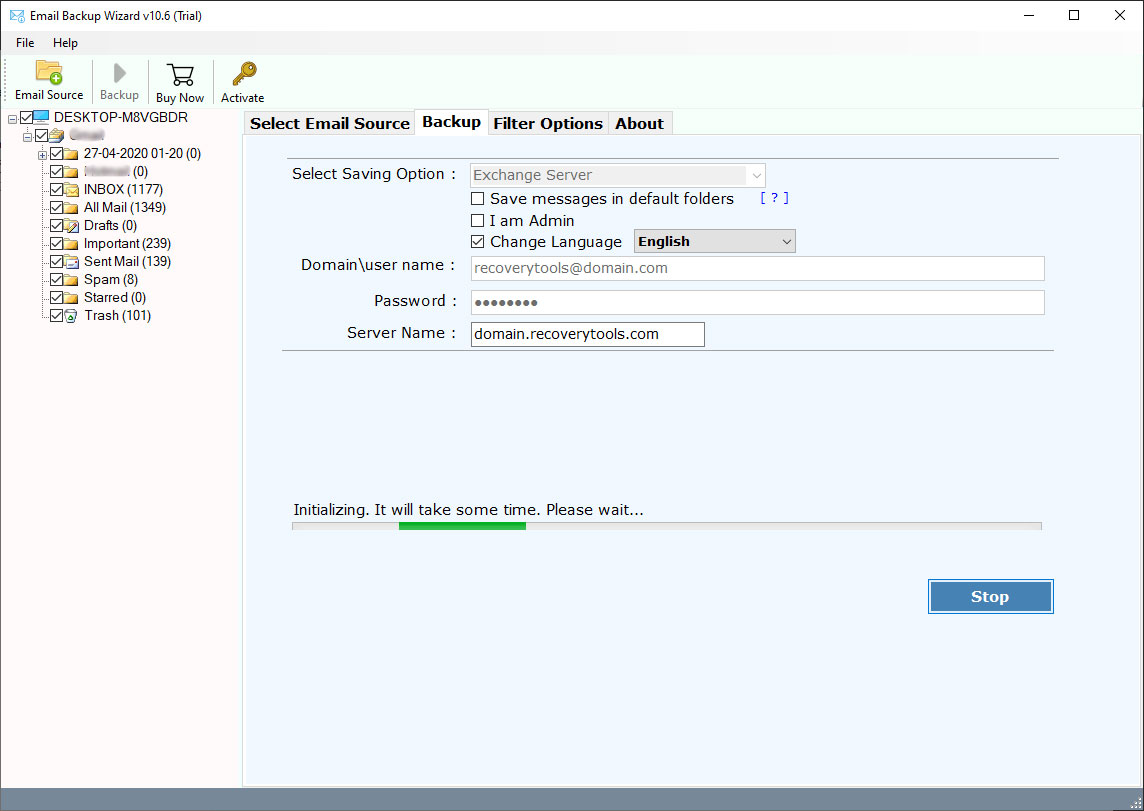 When the process is completed, you will get a message. Then open your Yahoo Mail account and check the data.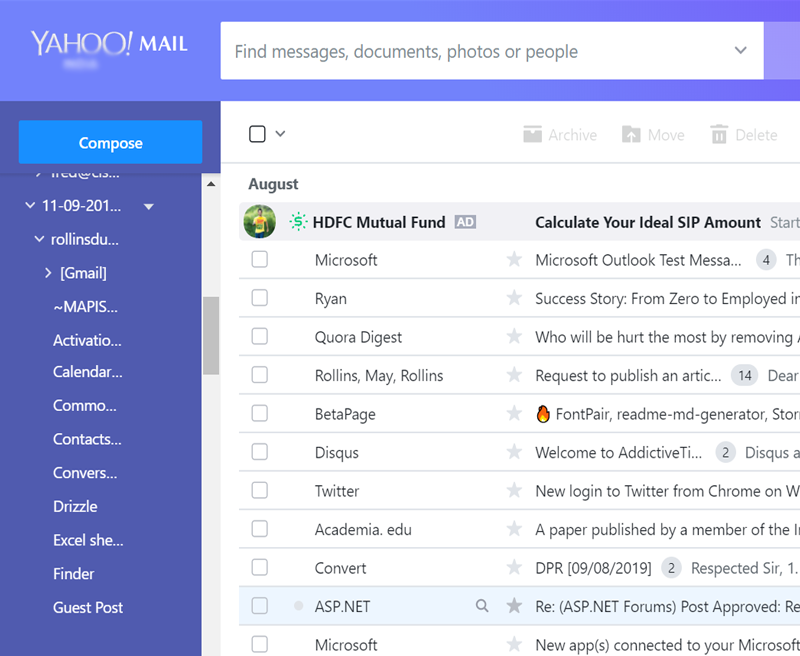 Top Features of Yahoo to Yahoo Export Solution
Migrate Selected Mailbox Folders from Yahoo:
After connecting with your Yahoo Mail account, the software starts fetching mailbox folders. Now it's the time when you can choose the only required mailbox folders for Yahoo to Yahoo Migration process. You can also select all mailbox folders for complete mailbox migration.
Migrate Selected Emails from Yahoo:
This application allows you to easily select the required emails before start Yahoo to Yahoo Export process. You can use the advance filter options after selecting the saving option. These options allow you to migrate Yahoo to Yahoo emails by date range, by email addresses, by subject, etc.
Batch Option for Multiple Yahoo Accounts in Single Yahoo:
The software provides another best option which never provided by any solution in this world. You can use the batch option to migrate multiple Yahoo Mail accounts data to a single Yahoo account. You just need to create a CSV file and uploaded it to the software interface.
Email Properties & Folder Hierarchy Structure:
The Yahoo to Yahoo Export Tool maintains the hierarchical structure of your email folders throughout the process. This will keep all your emails in their original form. The software never changes your email attachments, email addresses, email Internet headers, email metadata (images, fonts, hyperlinks, text), email dates and times, etc.
Windows and Mac Supportable Solution:
The software supports all your Windows and Mac computers. You can easily install this application on Windows 11, Windows 10, 8.1, 8, 7, as well as Server 2019, 2016, 2012, 2008, etc. Also, you can use this application in your macOS X editions such as 10.15 Catalina, 10.14 Mojave, 10.13 High Sierra, 10.12 Sierra, etc.
Conclusion
This blog explains to you the direct and effective method for the users who want to migrate emails between Yahoo accounts. To solve this issue, you need to use a third-party application. RecoveryTools Yahoo to Yahoo Export Tool is one of the best solution for this. You can use it on your Mac and Windows computer. The utility is 100% secure and guarantees you of producing accurate results. For more information, contact the support team.