How to Transfer Emails from Virgin to Gmail Account? – Effective Ways
Karen Chard
~ Modified: 04-02-2023 ~ How To ~ 5 Minutes Reading
Summary: – Are you moving here and there for a solution to migrate Virgin Email to Gmail account? Or need to know how to transfer Virgin email to Gmail or Google Workspace account? If yes, then you are at the right place. Let's read this blog and find out the professional solution to save Virgin Media emails to Gmail accounts directly.
There are plenty of reasons why you may want to switch to a different webmail service. You may be worried about data security, or simply you are not okay with the features provided by your current email service. All these factors enforce you to find a better alternative.
Virgin Media is a mobile, web, phone, and TV supplier organization in the United Kingdom. It offers various provisions like Virgin Media Webmail Servers, distributed computing, broadband administrations, and so on. It gives a free email service to each Virgin Media endorser.
"Hi, I'm from London and use Virgin media mobile for the last few years. Also, I get the webmail service or email account from Virgin Media. But now, I want to shift to another service – Gmail. Because I have multiple important emails inside my Virgin email account, that's why I need a professional solution to migrate Virgin Email to Gmail."
It should be noted that Virgin Media does not provide any support for customers to download and migrate their messages into Gmail accounts. Therefore, we recommend the RecoveryTools solution.
Best Method – Virgin Media to Gmail Migration Tool
RecoveryTools Email Backup Wizard is an all-in-one platform where you can easily move your emails from one location to another. Using this solution, you can also transfer Virgin Email to Gmail account directly. You can download the solution on your Mac or Windows workstations. Learn the complete process to migrate Virgin Email to Gmail.
Download the Solution:
Download for Windows Download for Mac
Steps to Migrate Virgin Email to Gmail Account
Run and install the product on your machine.
Select the Virgin option in the list and fill details
Pick the required email folders from the given list
Select the Gmail option to migrate from Virgin to Gmail
Start Virgin to Gmail Migration process.
How to Transfer Virgin Email to Gmail or Google Mail Account?
First of all, download the solution on your computer.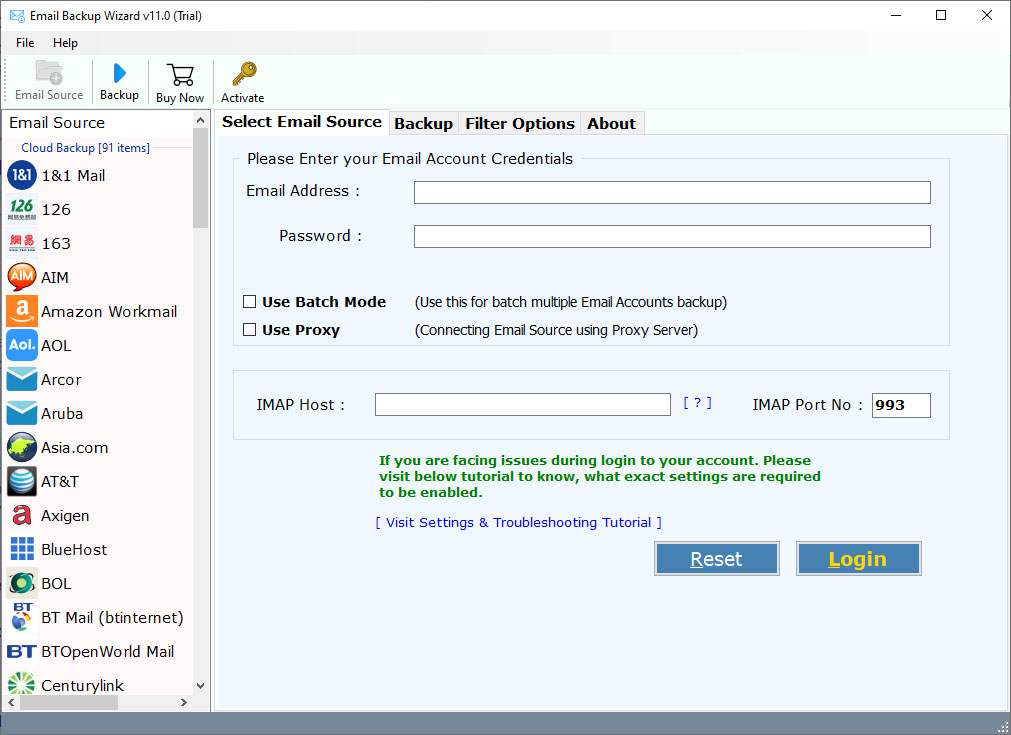 Select the IMAP option in the file saving options.
Fill Virgin IMAP Settings:
Host Name: – imap.virginmedia.com
Port No.: 993
Username: – Your email address.
Password: – Your email account password.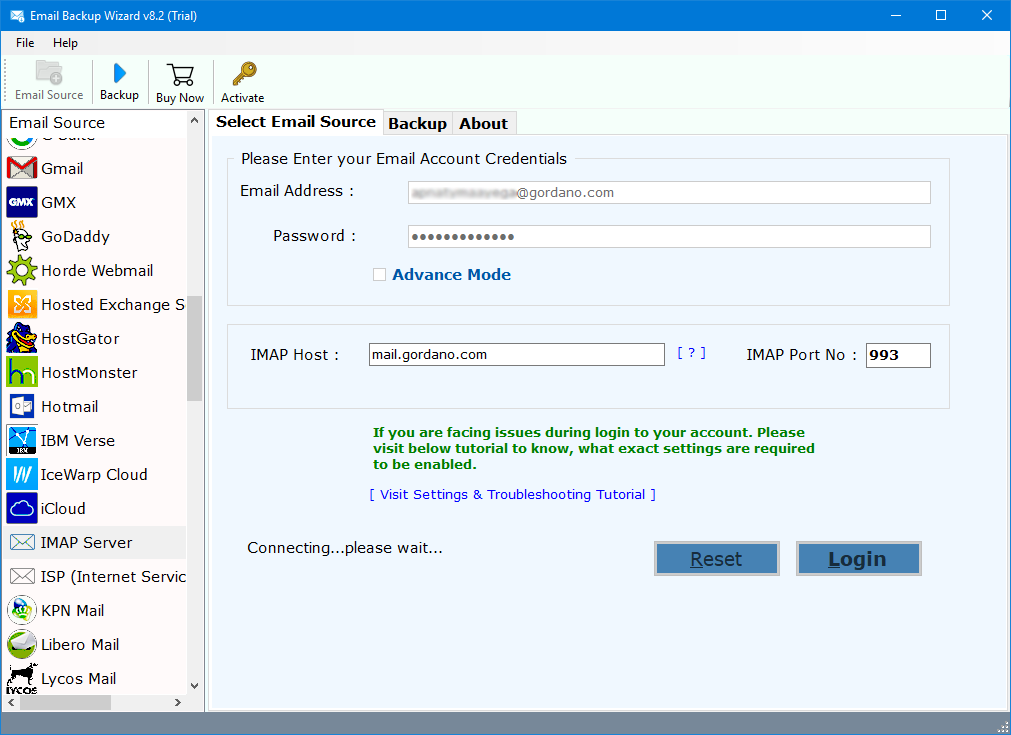 Choose the email folder or directories from the given list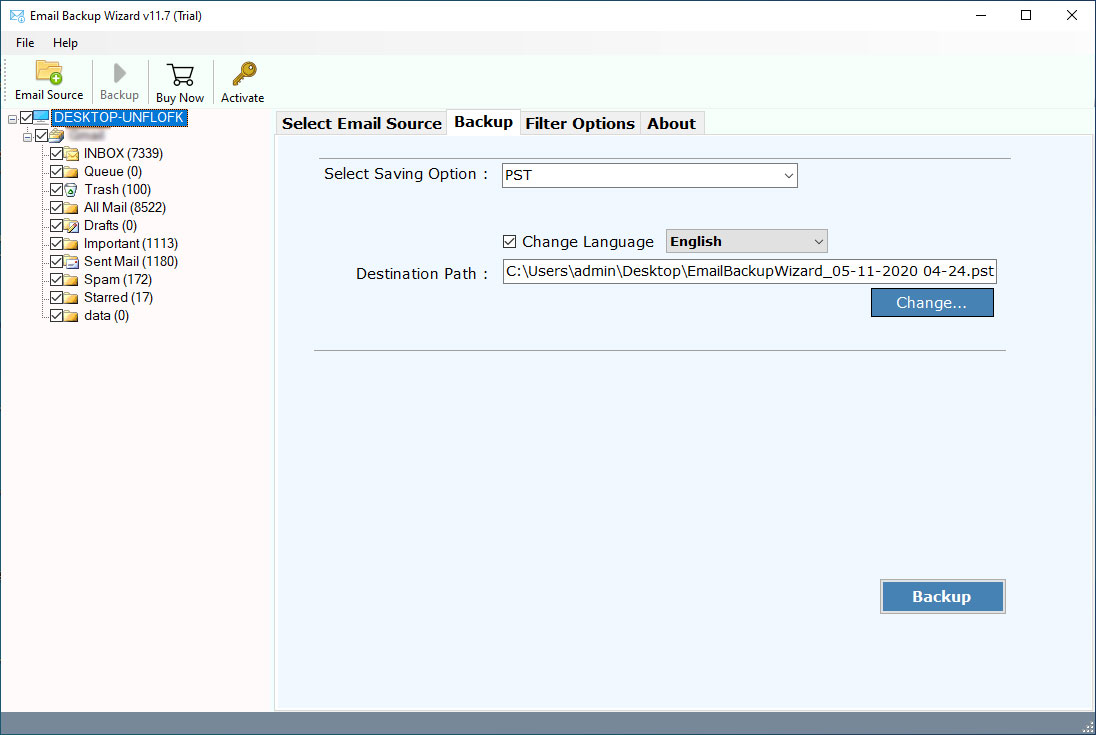 Select the Gmail option in the list of file formats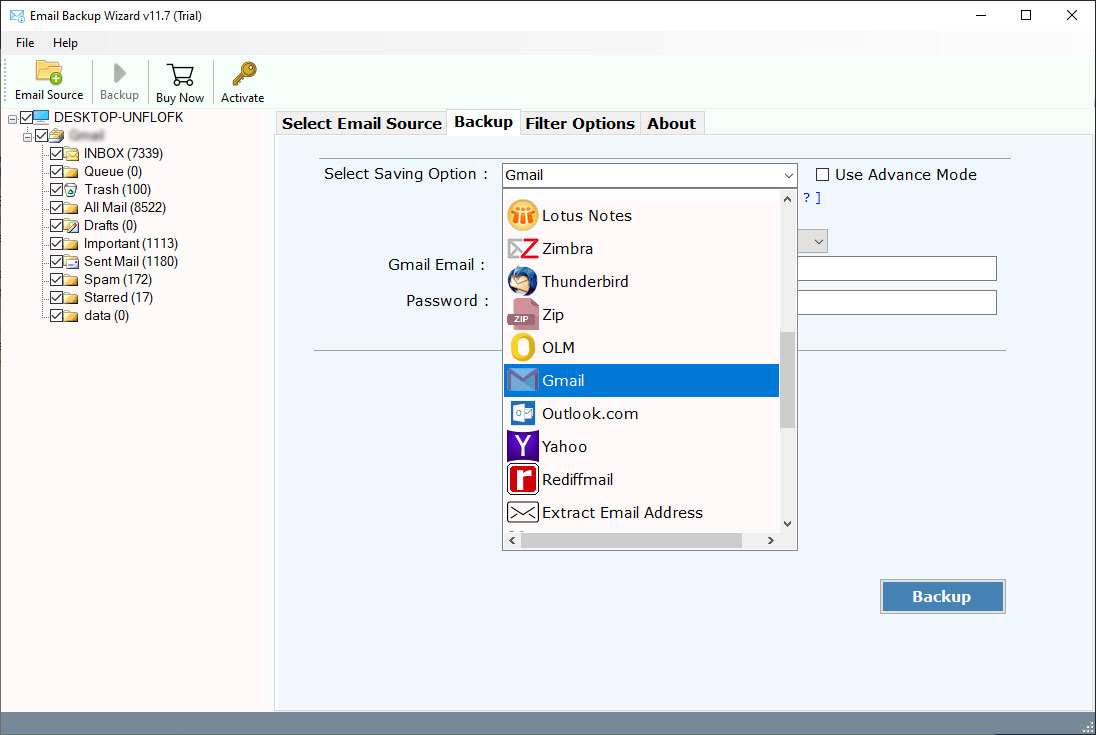 Enter your Gmail credentials in the safe UI panel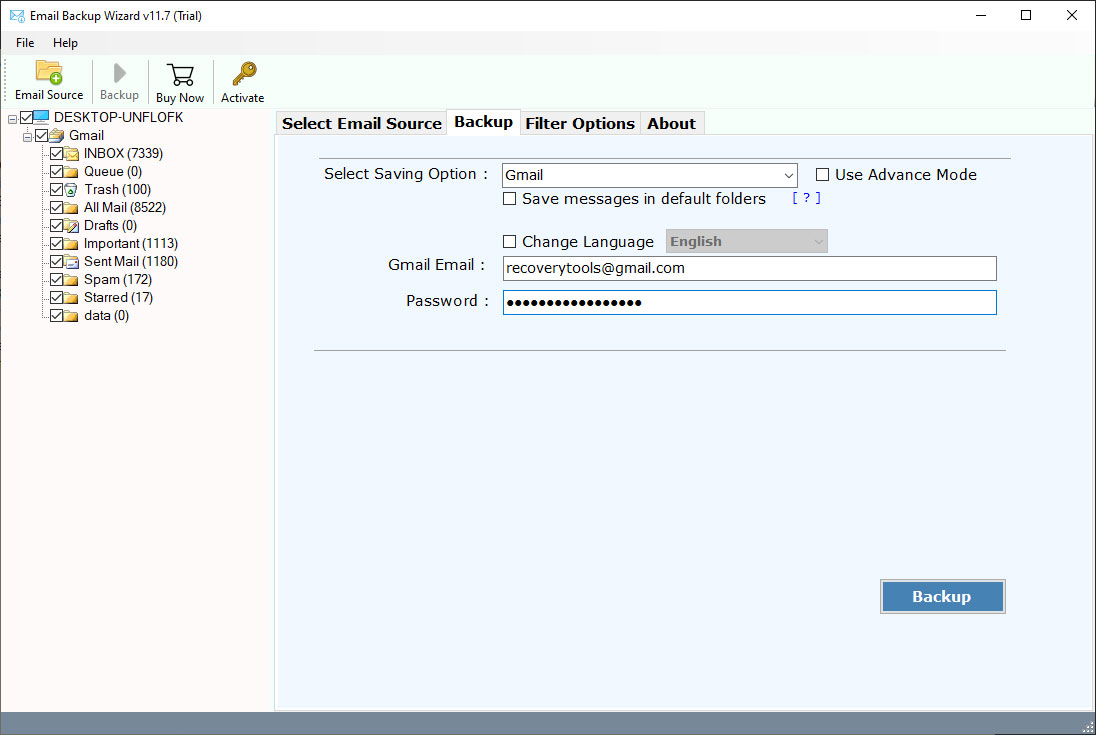 Also, select the required filter option from the list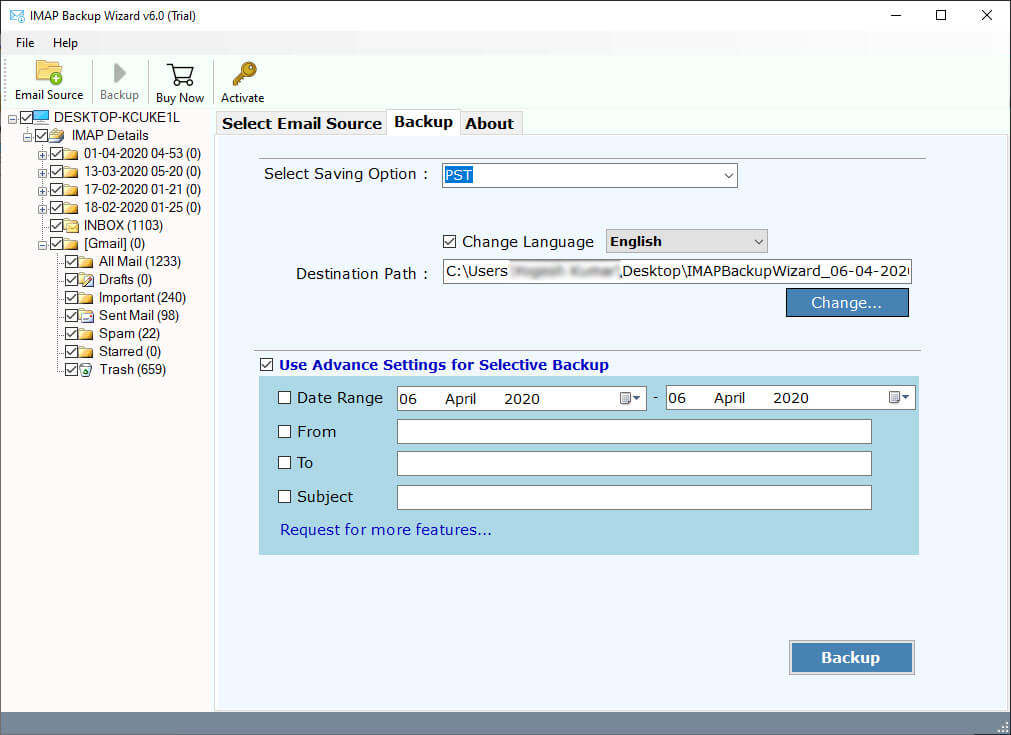 Start the Virgin to Gmail Migration process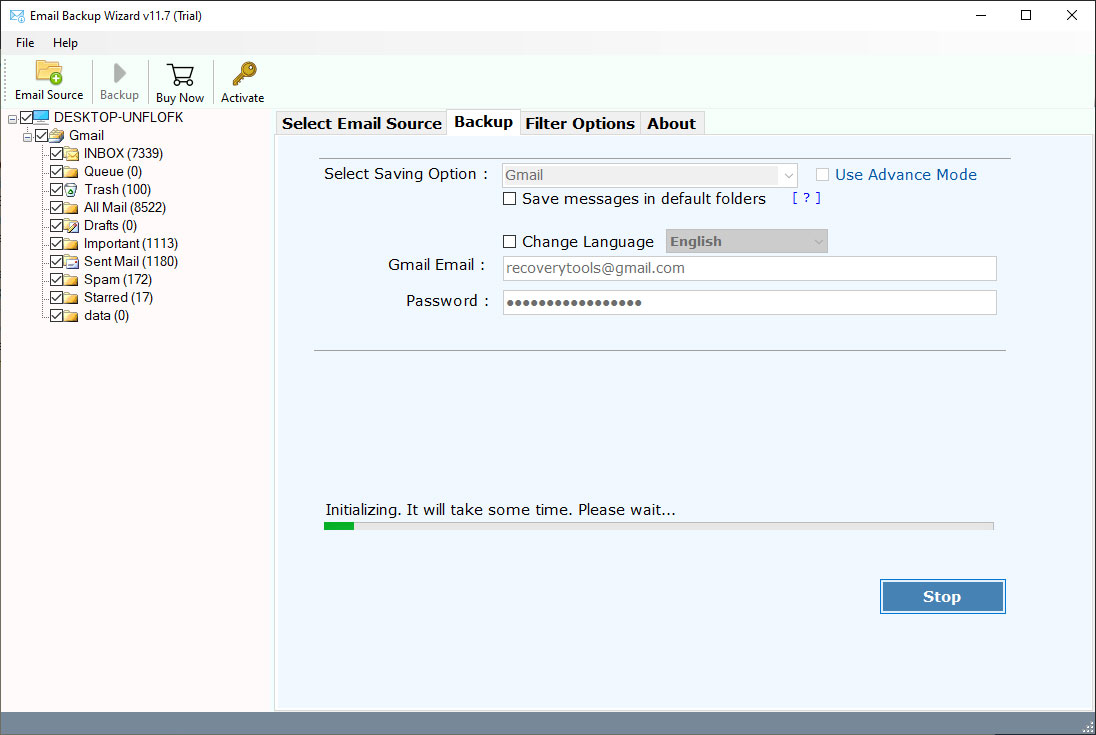 Unique Features of Virgin to Gmail Migration Tool
Completely Secure Interface:
The product gives a total bundle of safety and security. It never stores your data in its product database, reserves, or caches. The product gives a totally secure interface with no secret components.
Standalone Interface Platform:
In the event of transferring Virgin Media messages to a Gmail account, you don't have to introduce or install any application on your computer. The solution comes with an Independent Interface Platform.
Migrate Bulk Virgin Media Email Accounts to Gmail:
It offers an alternative to transferring numerous Virgin email accounts to Gmail accounts in a single process. You just need to create a CSV file and put it on the user interface panel.
Retains Email Properties:
This product provides a safeguard for all emails. During the process, the solution will preserve the email elements and properties such as email address, email subject, email internet header, and email structure.
Maintains Email Hierarchy Structure:
The solution gives a complete package with maintained original properties. That means you just need to create a complete copy of your mailbox with the original structure of Virgin mailbox folders in the Gmail account.
Full Support of Windows and Mac:
The software is fully compatible with the latest editions of Microsoft Windows OS such as Windows 10, Windows 8.1, Windows 8, Windows 7, Windows XP, Windows Server 2019, Windows Server 2016, Windows Server 2012, etc. It also supports all Mac versions.
Common Issues Asked by Users
Can the product migrate numerous Virgin email accounts to Gmail at once?
Yes, the tool offers an advanced option that allows you to transfer Virgin media accounts in batches to Gmail.
Does it work on my Windows 11 Laptop?
Sure, this application supports all the latest versions of Microsoft Windows including Windows 11.
Can I utilize the product on my Apple Computer?
Yes, you need to download the Mac version of this solution.
How many emails can I transfer from the Virgin to Gmail account at once?
This software migrates all mailbox emails from Virgin to Gmail. However, it also provides options to migrate only required emails from Virgin to Gmail accounts.
Observational Verdict
In the above article, we have discussed the best solutions to migrate Virgin emails to Gmail accounts. As there is no manual way available to export emails from your Virgin account to Gmail, we use a third-party utility called RecoveryTools Virgin to Gmail Migration tool.
Moreover, it is a safe and reliable automated solution that allows you to move from Virgin to your Gmail account directly. For more information, contact the technical team.