How to Migrate Emails from MDaemon Webmail to Gmail ?
Karen Chard
~ Modified: 02-06-2022 ~ How To ~ 5 Minutes Reading
Overview: Are you searching for a method to migrate MDaemon Cloud emails to Gmail account ? Or want to know how to transfer MDaemon Cloud email to Gmail ? If so, then your discovery end's here. In this article, you will know the process to export MDaemon Cloud mailbox or MDaemon webmail to Gmail account directly. So, keep learning.
Email hosting is a service or help where a provider rents out an email server to its clients. While there is free service available with many organizations. But numerous organizations exploit the adaptability and force of expert email services to their businesses. MDaemon Email Hosting is one of them.
MDaemon Private Cloud email hosting empowers you to construct and become your facilitating administrations the manner in which you need. It is a reasonable email hosting for your association with important provisions and adaptability. But there are lots of users who want to move from MDaemon Cloud to Gmail account.
"Hi, I was using MDaemon Private Cloud email hosting for my business purposes. But many times, I have faced many technical issues while using it. That's why I want to move from Google Workspace platform. Does anyone know that how to transfer MDaemon Private Cloud email to Gmail account ? Please help me!!!"
Gmail is the top email service provider in the world. It provides everything that a user needs to manage his mailbox. With just a single Gmail account, you can access many free applications such as Google DOCS, Sheets, Google Drive, and many more. That's why many users want to move their data from MDaemon Webmail to Gmail account.
Read More:
MDaemon to Gmail Migration Tool
A Professional Tool – MDaemon Cloud to Gmail Migration
MDaemon Webmail Mail Server World Client is as beneficial as an easy-to-use email, calendar, contacts, and notes that use webmail. That's why we need a professional solution which gives accurate results. RecoveryTools Email Backup Wizard is one of them. This solution also maintains your email properties and mailbox folders layout. You can download the solution on your Windows and Mac computers.
Get the Product:
Download for Windows Download for Mac
Steps to Transfer MDaemon Cloud to Gmail Account
Launch the solution on your computer.
Select the MDaemon Cloud option and fill details.
Mark the required email folders in the given list.
Choose the Gmail option and enter all credentials.
Start the MDaemon Cloud to Gmail migration process.
How to Transfer Emails from MDaemon Cloud to Google Workspace ?
Get the solution on your computer. Launch it and read the instructions.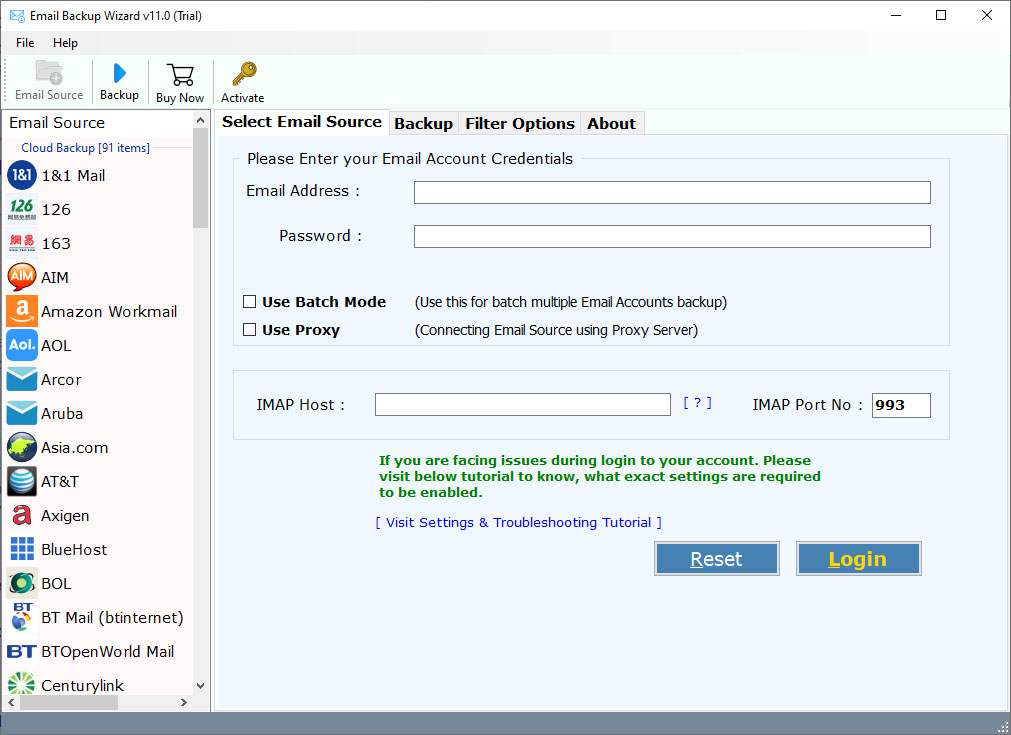 Choose MDaemon Cloud option in the list of given email source options.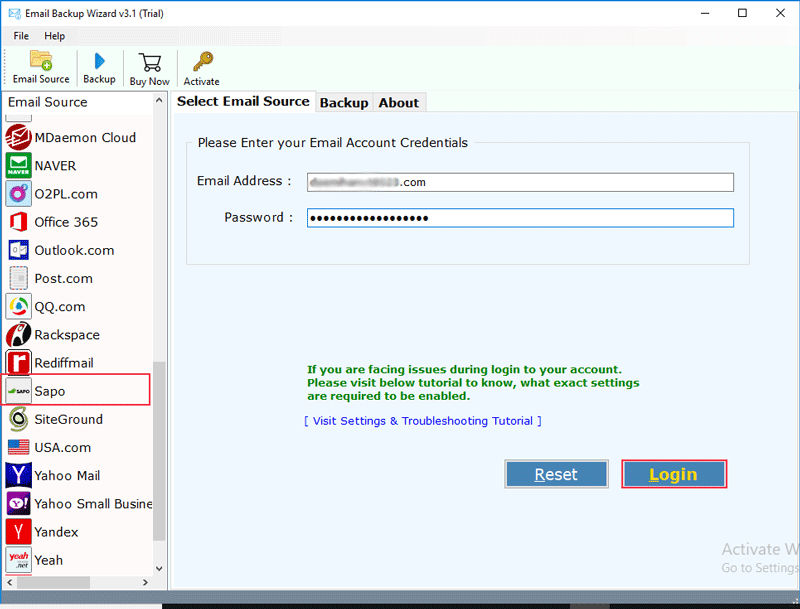 Select the Batch option if you need to migrate multiple MDaemon Cloud email accounts.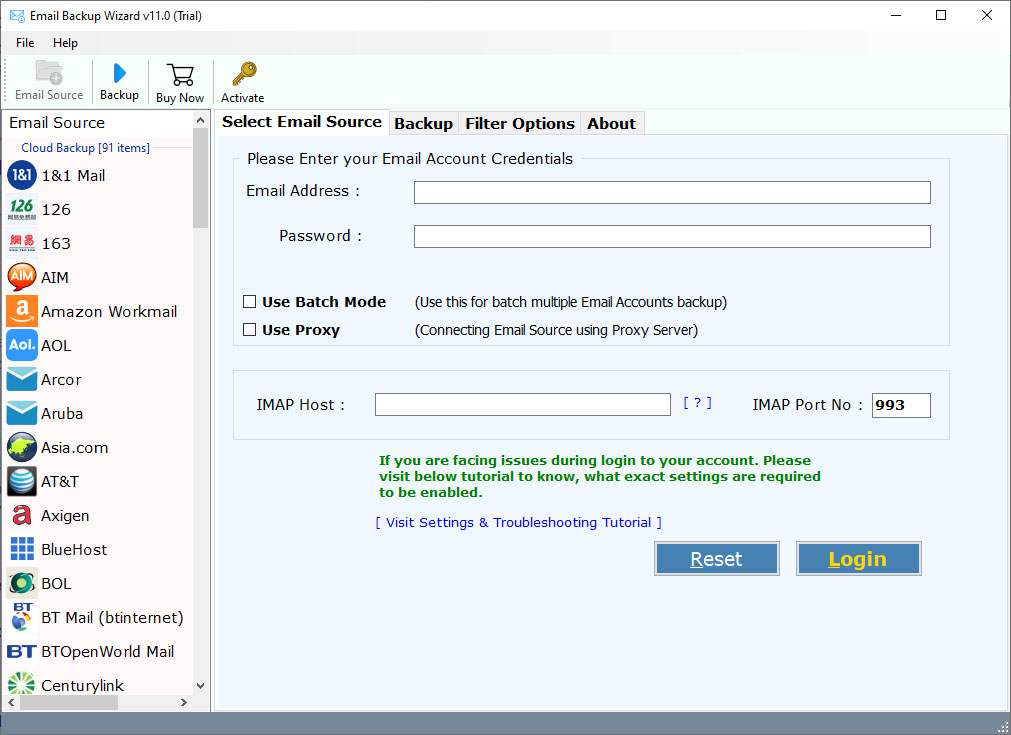 Choose the Required mailbox labels or folders from the given list.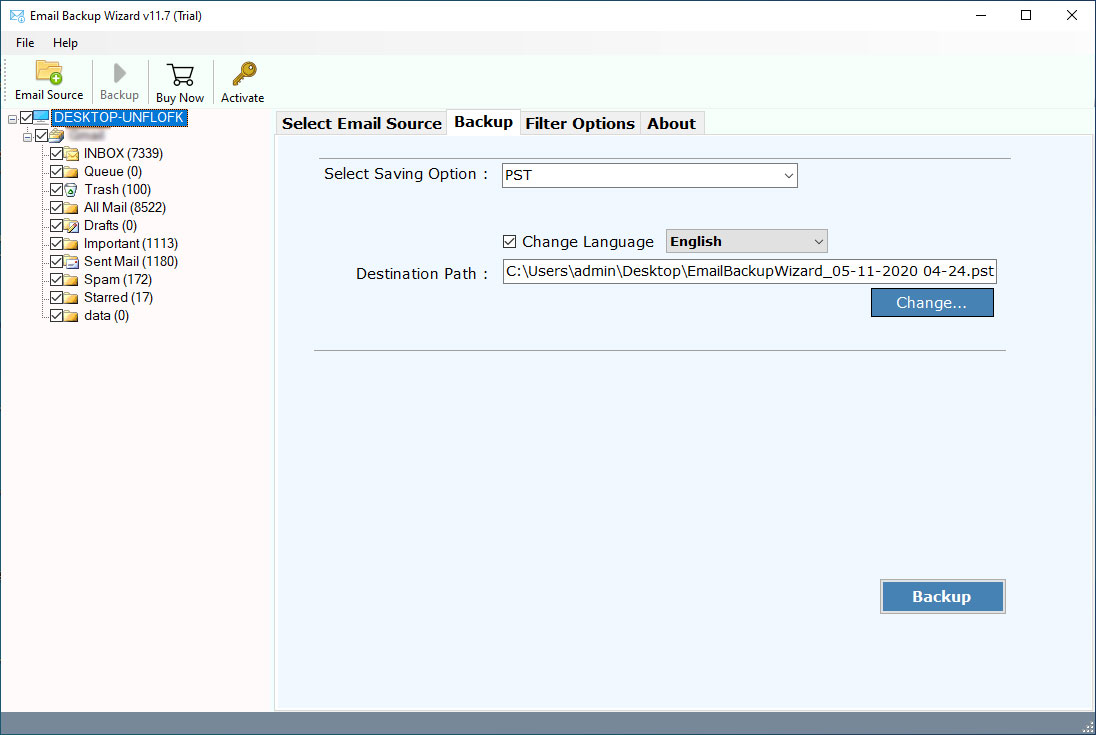 Select the Gmail option in the list of file saving options.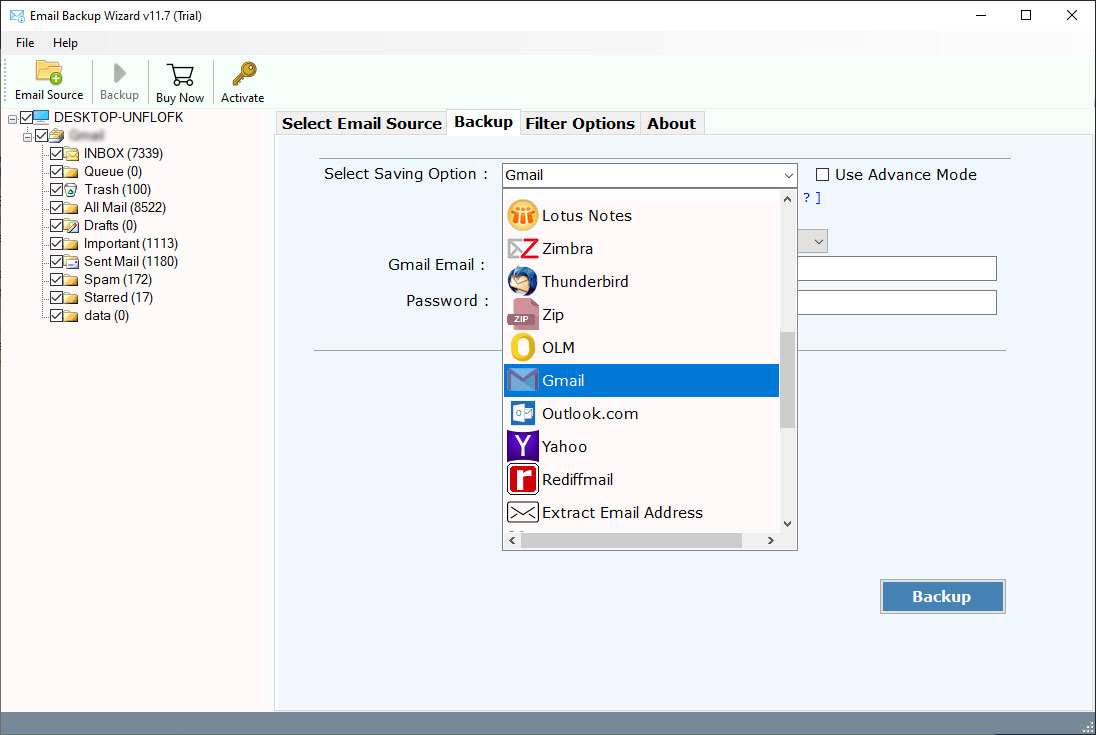 Enter all the details of your Gmail account in the user interface panel.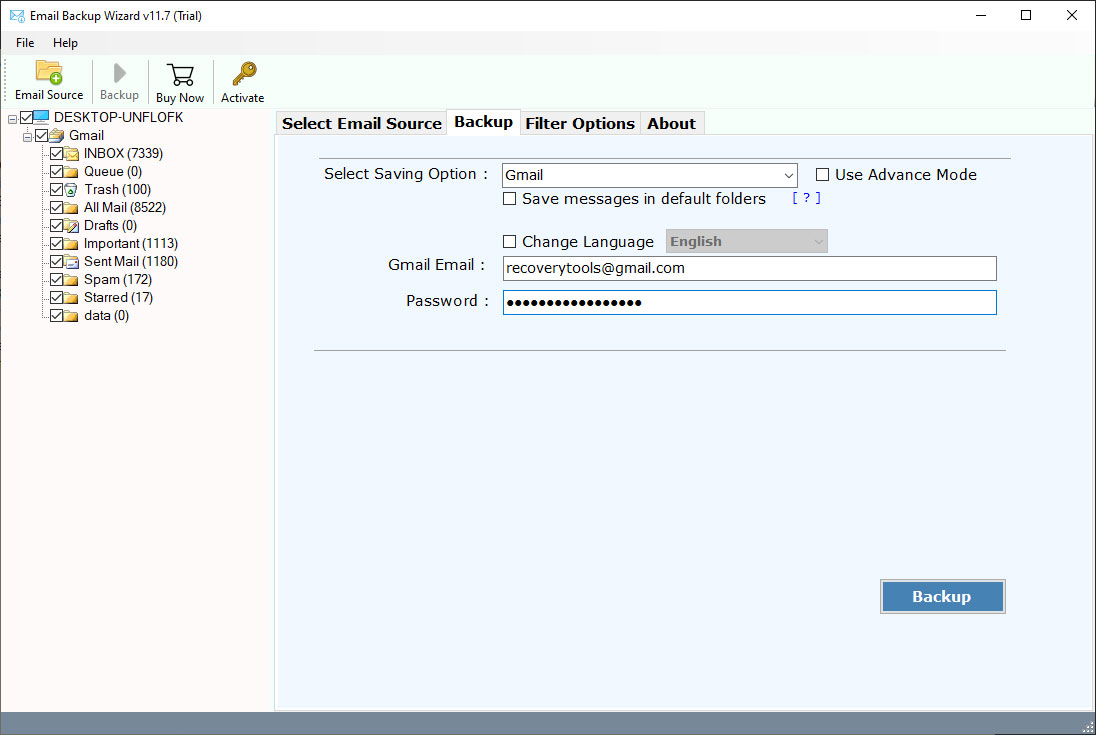 You can choose the additional email filters if you want to move only required emails.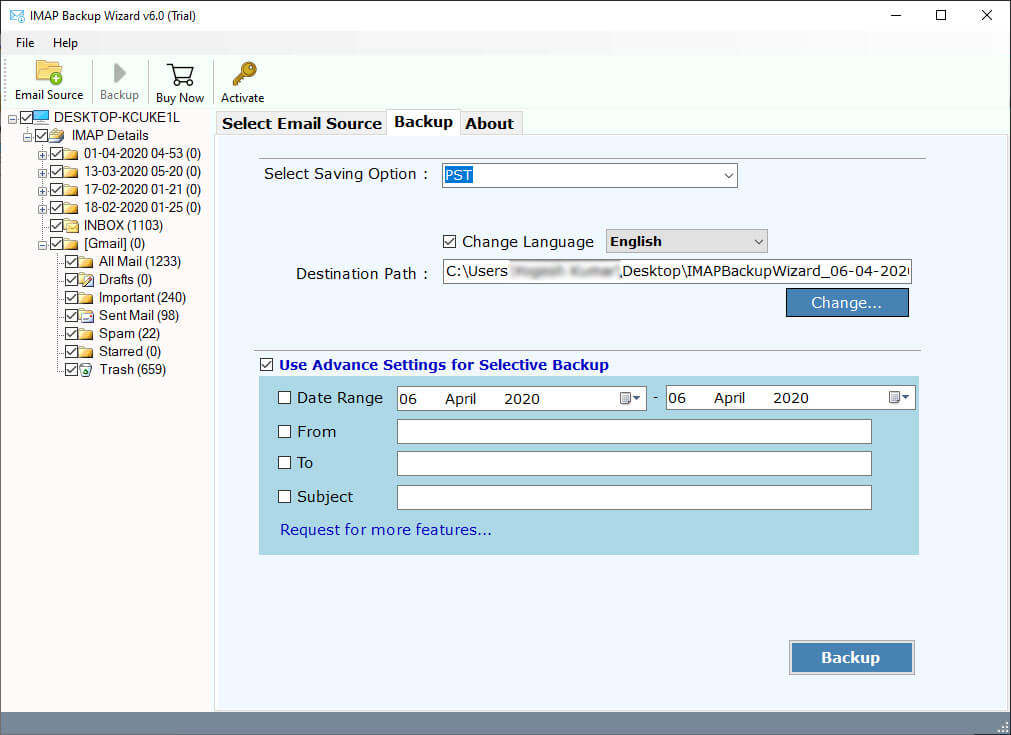 Start the process and move emails from MDaemon Webmail to Google account.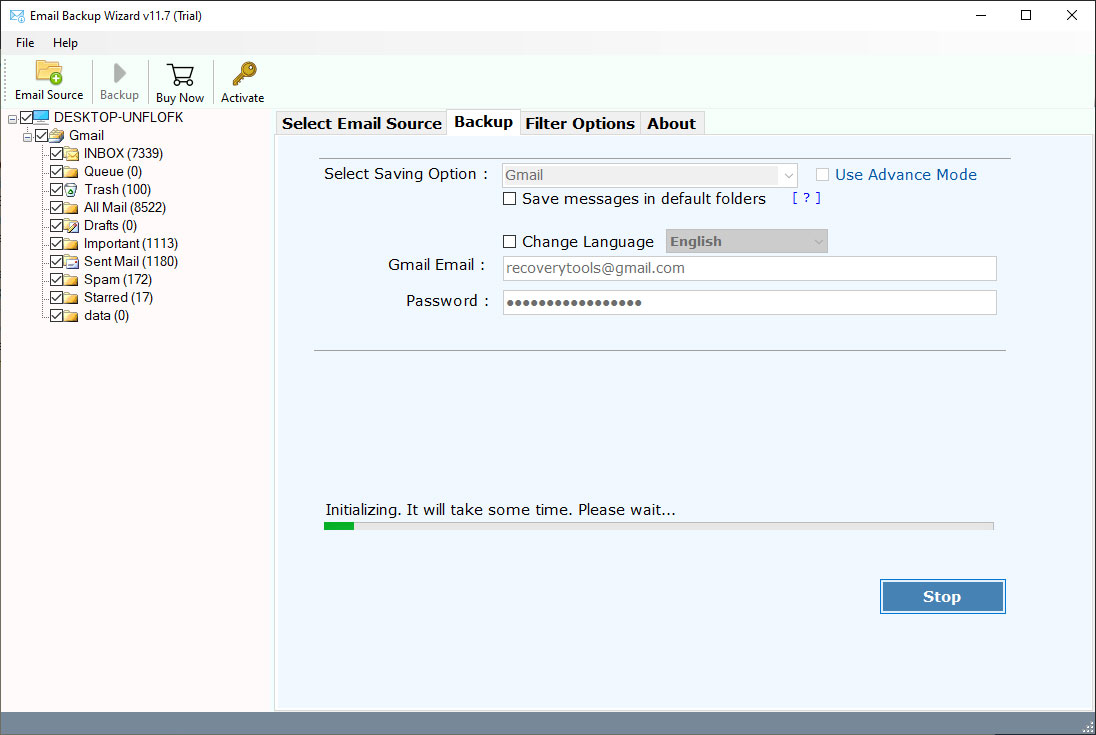 Amazing Advantages of MDaemon Webmail to Gmail Tool
Move Multiple MDaemon Cloud Accounts:
The utility offers a group alternative to move various MDaemon Cloud accounts information to Gmail account in a single process. A client needs to make a CSV record containing all your MDaemon Cloud email accounts credentials and upload it on the UI. The product shows all your MDaemon Cloud information in the interface panel.
100% Secure Migration Process:
The program will relocate messages from MDaemon Cloud to Gmail account with a totally secure UI Panel. During the migration process, it won't ever store your email account credentials and email data in the UI just as the product information base. Moreover, it is a completely safe product tested by many users and clients.
Advanced Filters Settings to Migrate Selective Data:
The MDaemon cloud to Gmail transfer tool gives an immediate alternative to effectively migrate particular email information only. It gives Advanced Settings also known as Email Filters, save alternatives emails only. You can apply these filters to migrate emails by Date Range, From, To, Subject of Emails, and so on.
Keeps up with Folder Hierarchy Structure:
During the migration process, the product keeps all email directory structure & folder structure without changing the meta properties. In this way, after complete the cycle, you will get the original mailbox structure without any changes.
Proxy Server Mode for Login:
In case you are confronting issues while login into your email account with our solution. Then, at that point, you can utilize the Proxy Server choice. Anybody can utilize this option to log in to your account from your location and server.
Conclusion
The above article explains the working process of RecoveryTools Email Backup Wizard. If you want to move emails from MDaemon private email hosted account to Gmail, then you can download the solution on your computer. This program gives a complete solution and moves all your emails with attachments to your Gmail account directly. For more information, you can contact us via email or chat.