How to Move Emails from A Specific Domain to A Gmail Folder ?
Karen Chard
~ Modified: 02-06-2022 ~ How To ~ 5 Minutes Reading
Overview: Are you finding a way to transfer Domain email to Gmail account ? Or want to move your Domain webmail emails to Gmail account ? If so, this article describes the simple method to move Domain emails to Gmail account easily. So, without any delay, let's start the learn the complete method.
A domain name gives your business moment believability and places you in a similar online commercial center as your biggest rivals. Your domain email address gives online customers the best accessibilities. Also, it makes a trustable conversation between client and organization.
A domain email address helps you build a professional image and increase the credibility of your organization. We evaluate all potential merchants based on whether they use their own domain name, or if they use Yahoo / Hotmail / Gmail and another. Email Services.
However, there are lots of circumstances where a person needs to move emails from a Domain to a Gmail folder. One of the situations is explained below:
"Hi, we are a small organization so we use our domain webmail email accounts for official use. But these accounts have limited storage space. Every day we receive many important emails on our domain email account. So, I need to transfer email from domain to Gmail account. Because after that, I can delete emails and free up space easily. Can you have any solution for this ?"
A Professional Method – Transfer Domain Email to Gmail
We know that users want to transfer email from their domain email account to a Gmail account. That's why we have developed an all-in-one solution called – RecoveryTools Email Backup Wizard. This single solution provides the support of all Domain webmail such as Horde or Roundcube or SquirrelMail. Also, it provides an IMAP option to fill any Domain server address and port no. to move Domain email to Gmail easily.
Get the Product:
Download for Windows Download for Mac
Steps to Transfer Domain Email to Gmail Account
Launch the solution on your PC.
Select your Domain provider option or IMAP.
Enter details and choose the required folders.
Select the Gmail option and enter credentials.
Start the Domain email to Gmail migration process.
How to Move Emails from A Specific Domain to A Gmail Folder ?
Firstly, get the solution and install it on any Windows and Mac machines.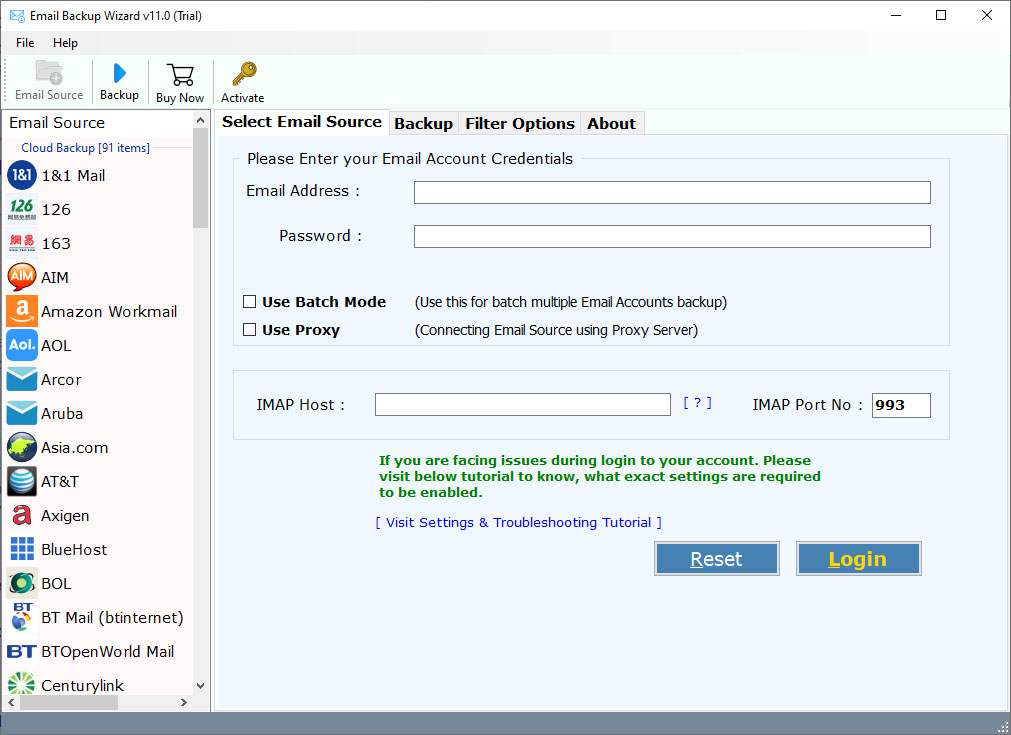 Now, choose your Domain service provider or common Domain webmail options. (Horde or Roundcube or SquirrelMail.)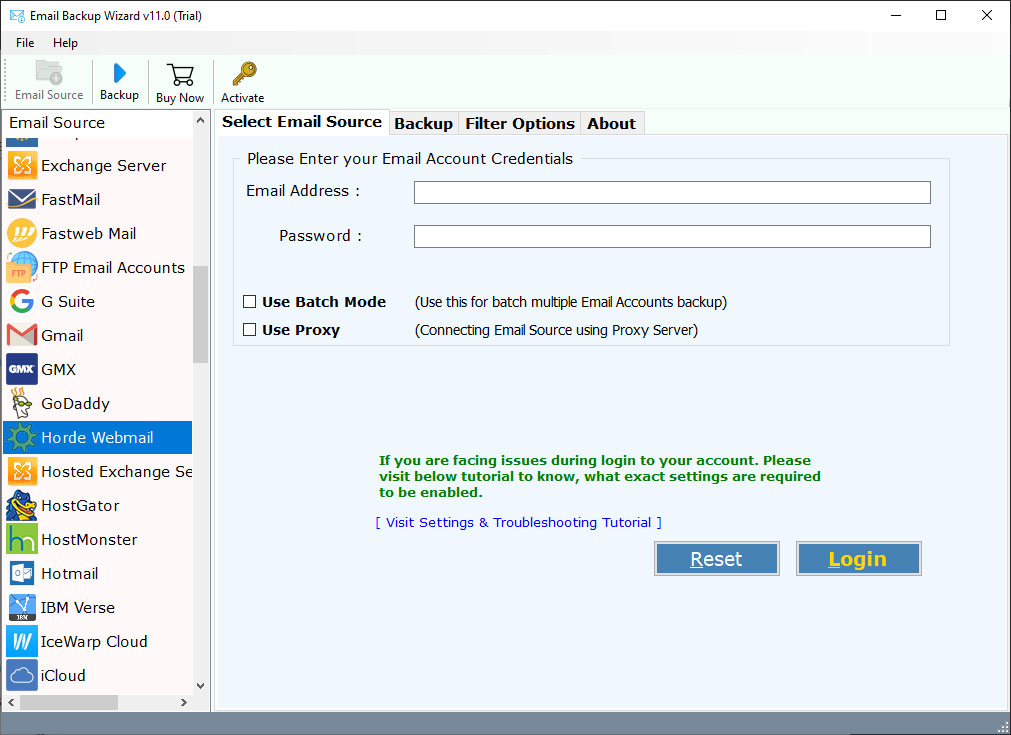 Thereafter, fill all the required details in the user interface panel.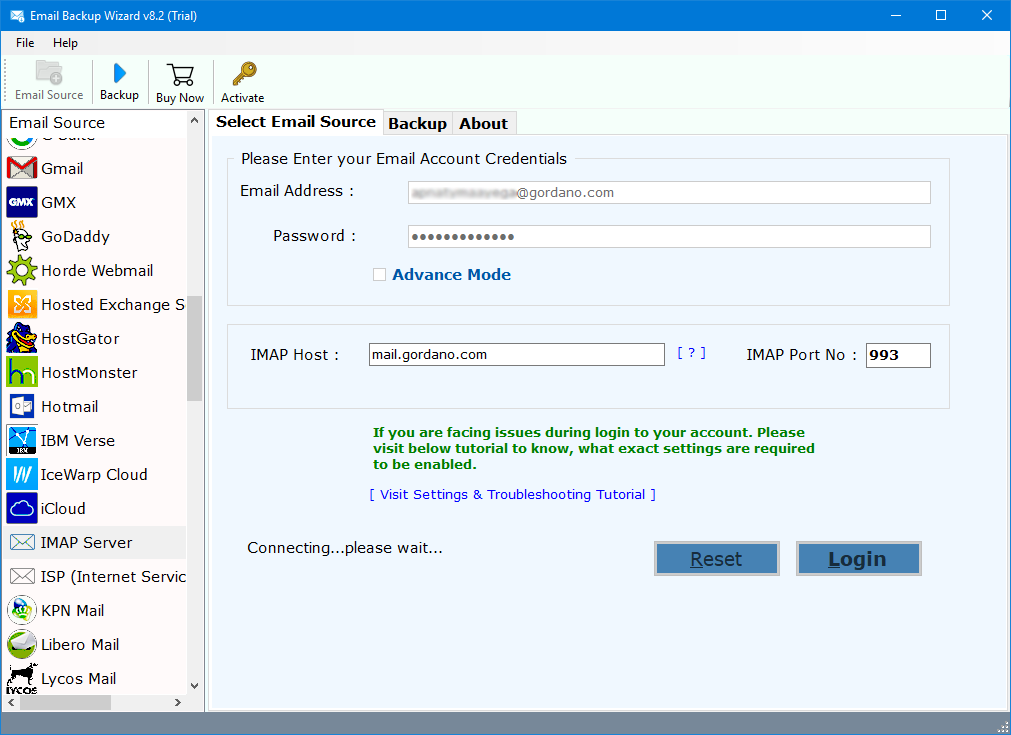 Choose the Domain email folders which you want to move into Gmail account.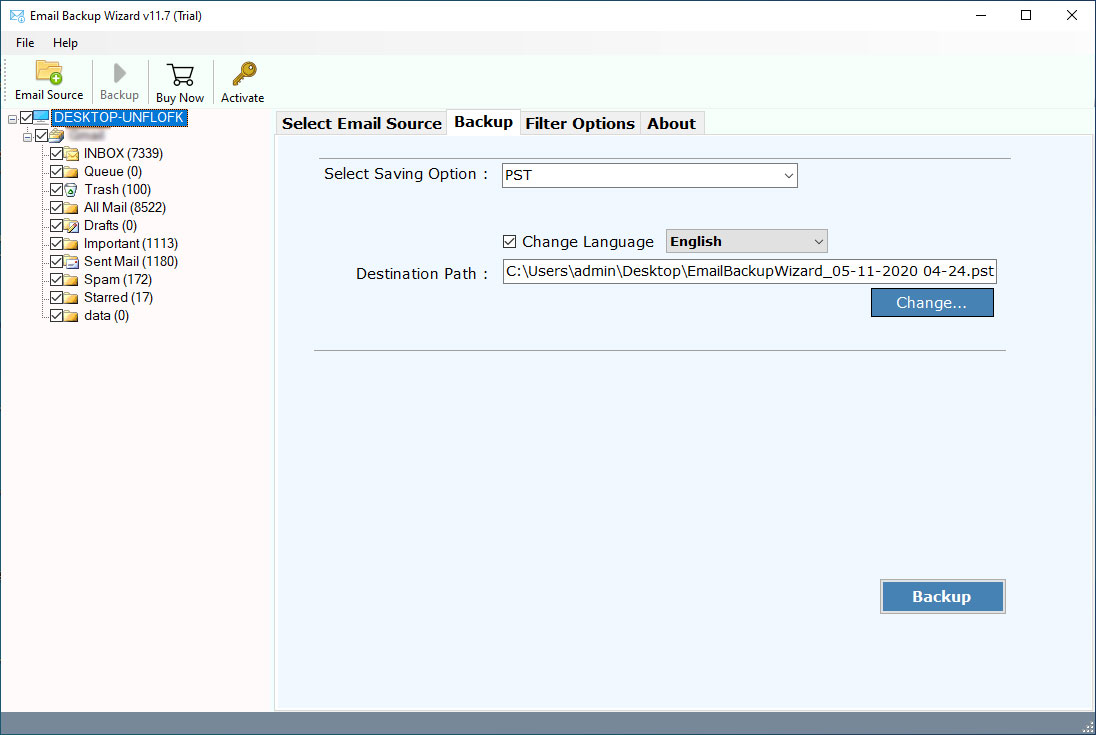 Now, choose the destination option in the list of file saving options – Gmail.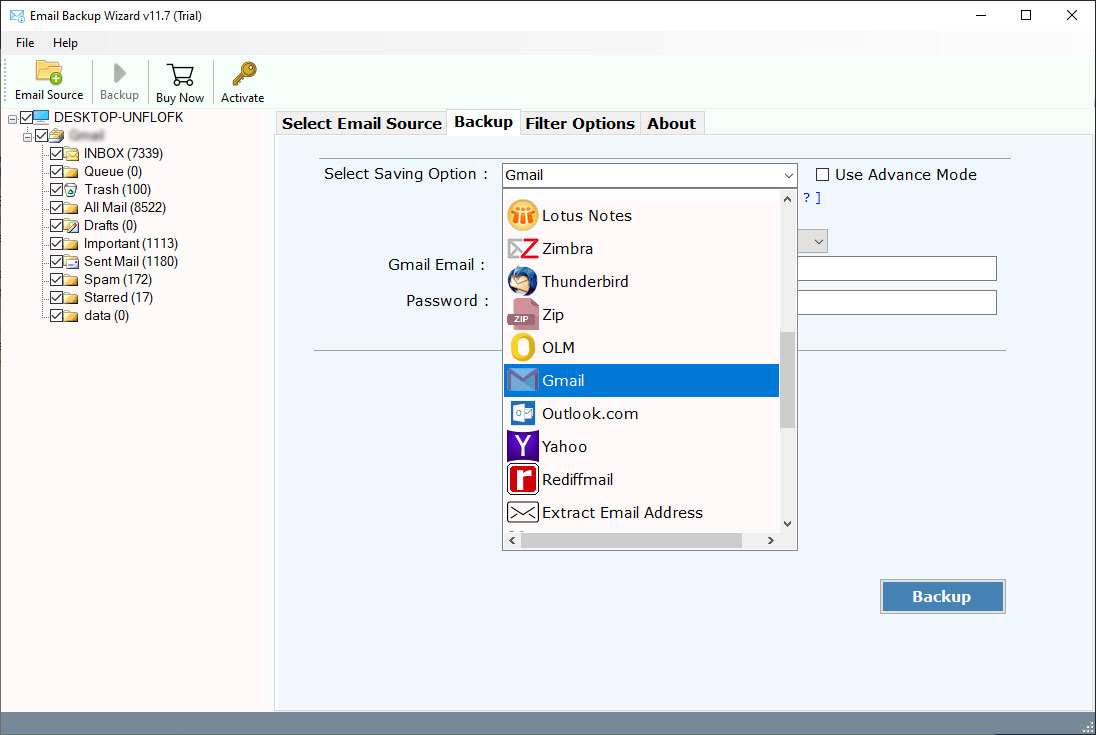 Select the additional filter options to move selected emails from Domain mailbox to Gmail.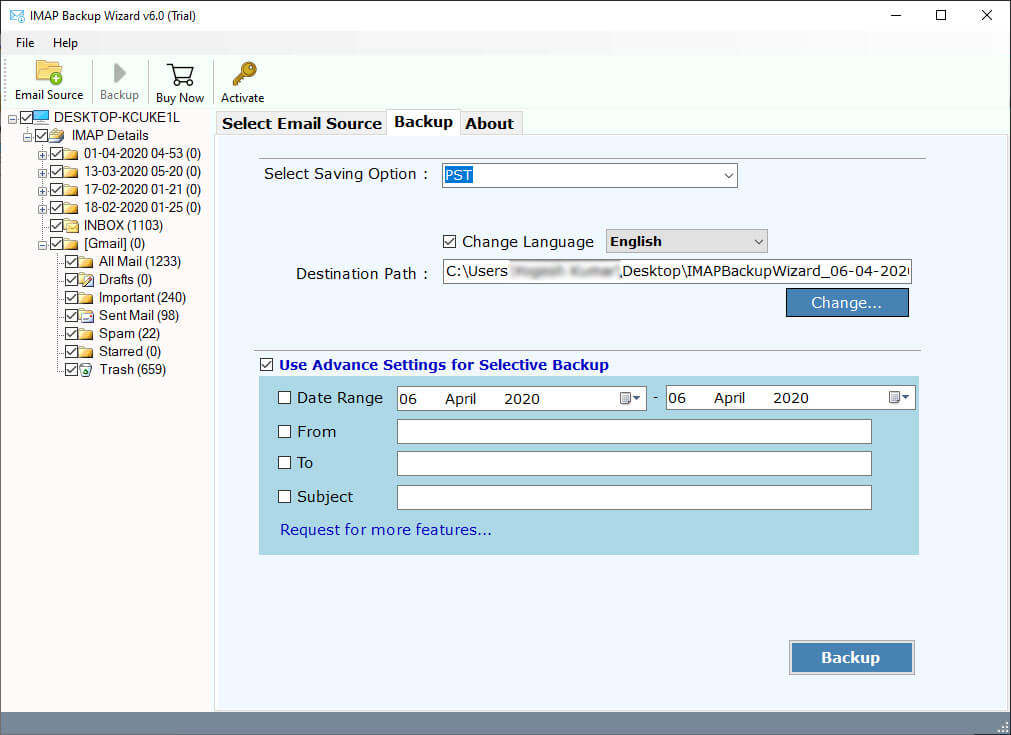 Put the credentials of your Gmail account in the user interface panel.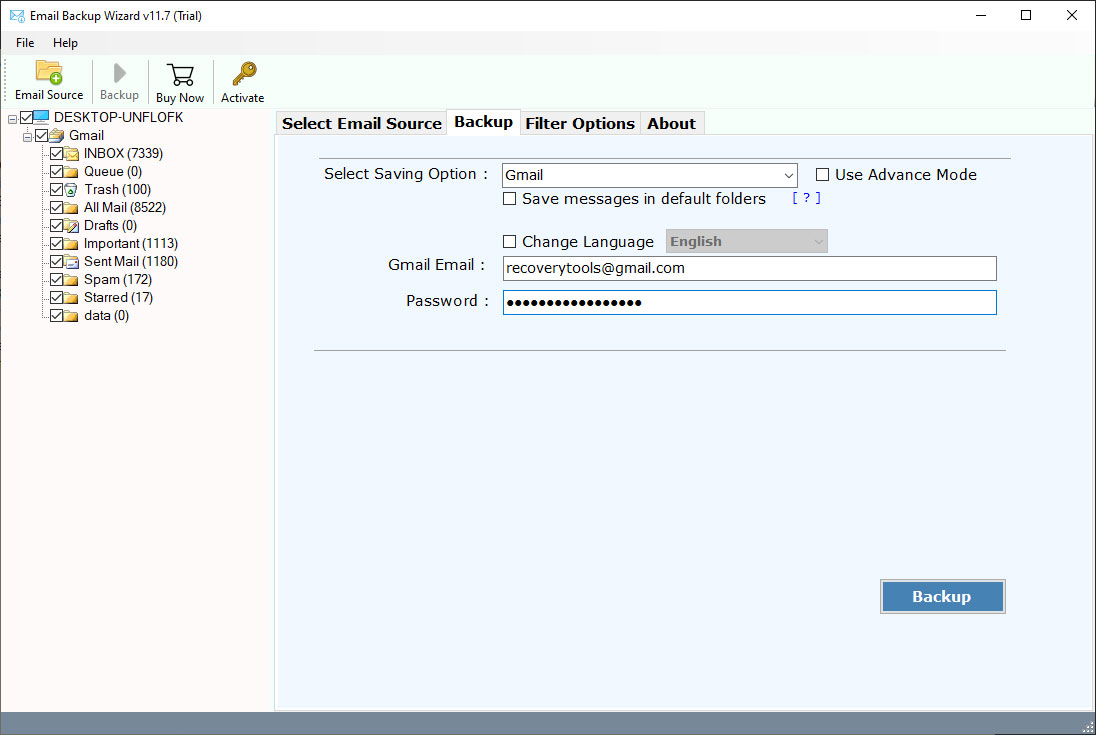 Start the Migration process of Domain email to Gmail account directly.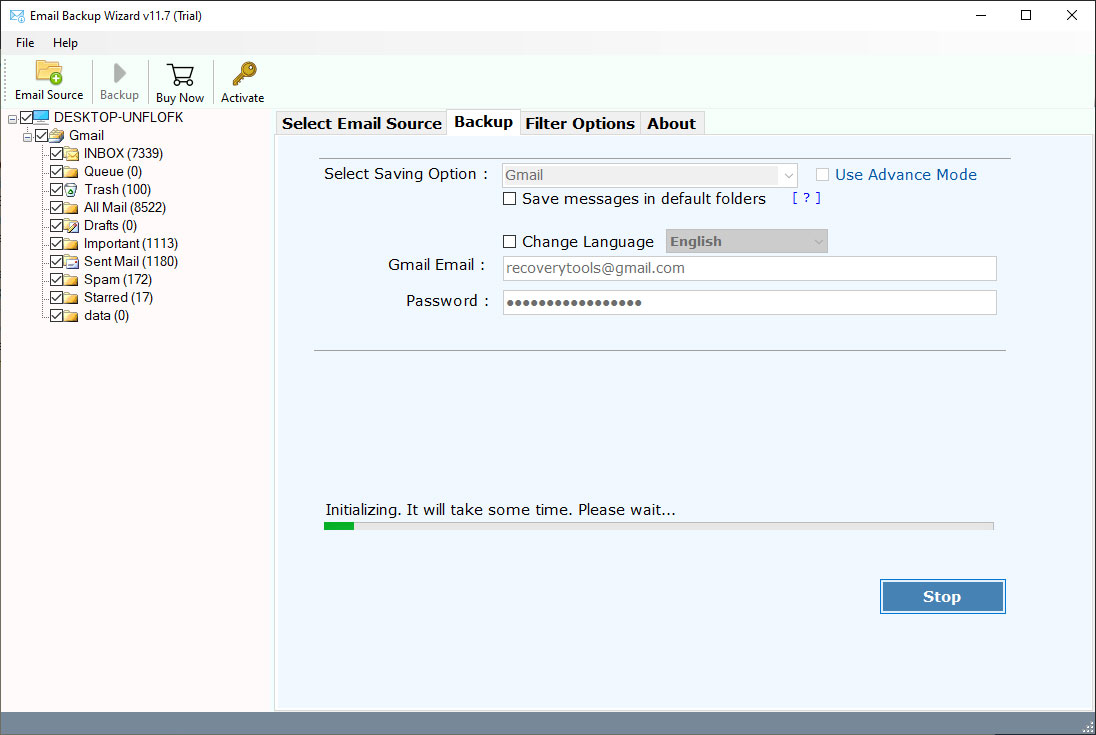 Top Benefits Provided by Domain Email to Gmail Migration Tool
The application doesn't need very or significant level particular details of both services. Moreover, the best couple of benefits of this application are explained below:
An individual needs to give just client account credentials of both the email services. It has an inbuilt alternative to move Domain email straightforwardly to Gmail account.
There are numerous products in the market that guarantee to move Domain email to Gmail account. But actually, the solutions allow you to download Domain email data locally first. And then upload downloading data to Gmail account. But this application gives a cloud-to-cloud migration process.
The program saves all email components including addresses (to, bcc, from, cc), internet or web header properties (date and time, subject, IP area), and so on
An individual can choose the proxy server mode to access their Domain email account on another location without any security issues.
The program allows you to migrate multiple Domain email accounts to a Gmail account in one process. An individual can use the batch option advantages during the process.
The program will hold the original folder hierarchy structure during the Domain email to Gmail migration process. It will never do any changes in the original format.
One can use the product on its Windows and Mac computers. It works on all the editions and upcoming version of Microsoft OS like Windows 11.
The product additionally doesn't roll out any improvements to the essential email parts. It gives a totally protected UI that never stores client account information as well as email data in the UI caches.
User Testimonials
"I had a huge volume of messages in my Domain email account that I needed to transfer to my Gmail account. That's why I am looking for a solution. But this solution gives me a simple method to move emails from a specific Domain to a Gmail folder easily. Thank you RecoveryTools."
– Xenia Calderon | Australia
"Your solution to Migrate Domain Email to Gmail account is one of the best utilities I have come across online. The best benefit of this product is that helps me to move all my Domain emails to Gmail account in a few munities. Now I can easily delete emails and reuse this account without any information loss."
Porfiro Spriggs | New York
Final Words
Eventually, I would like to say that if you are searching for a way to move Domain email to Gmail account. Then this article gives you a simple method to migrate Domain email to Google Workspace account. You will get an immaculate solution to resolve the issue easily. Also, you can test the demo edition of this solution to move only required emails. For other information, contact the team.