How to Save Word Document as Webpage? Publish Word File as Web Page
Did you ever think about creating webpages using your Word documents? Yes, it is possible to save Word document as Webpage. Even if it is not the right practice of generating webpages. This will help the users to keep there MS Word files in Web page format access without the installation of Microsoft application.
Publishing Word document as Web Page will help the users to avoid the process to create pages in HTML format. By considering this situation in this we are going to explain how to save a Word Document as a Webpage. Also, we are introducing one expert software solution with the assistance of step by step procedure.
Expert Choice: If you are looking for the best solution to convert multiple Word files into a Web page then it is better to go with Word to HTML converter. It is one of the fast & secure solutions available in the market. Ge the free trial version from here:

How to Save Word Document as Webpage ? Step by Step
Go with the following simple steps to expert MS Word to Webpage file.
1. Run the Word to HTML converter on your Windows system.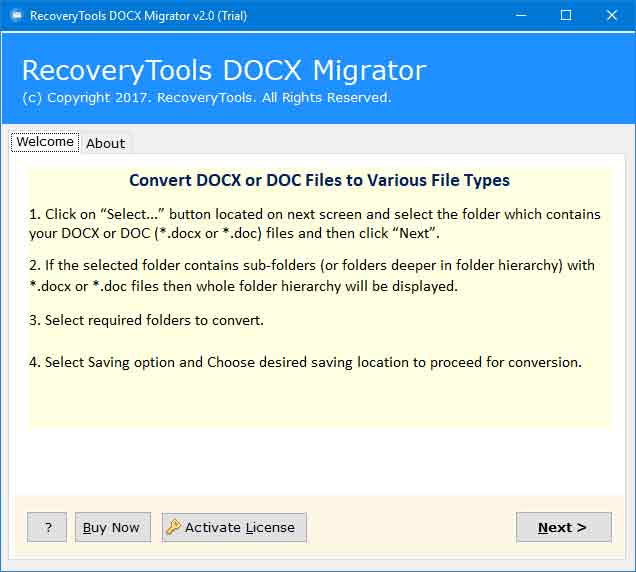 2. Add the Word files through Select File / Folder & hit the Next button.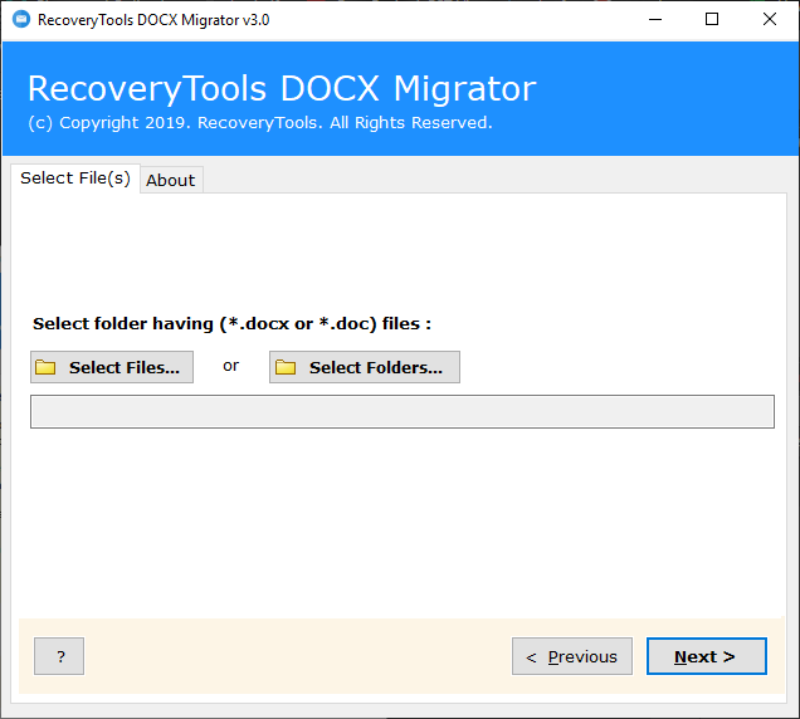 3. Choose the required documents from the list & click on Convert button.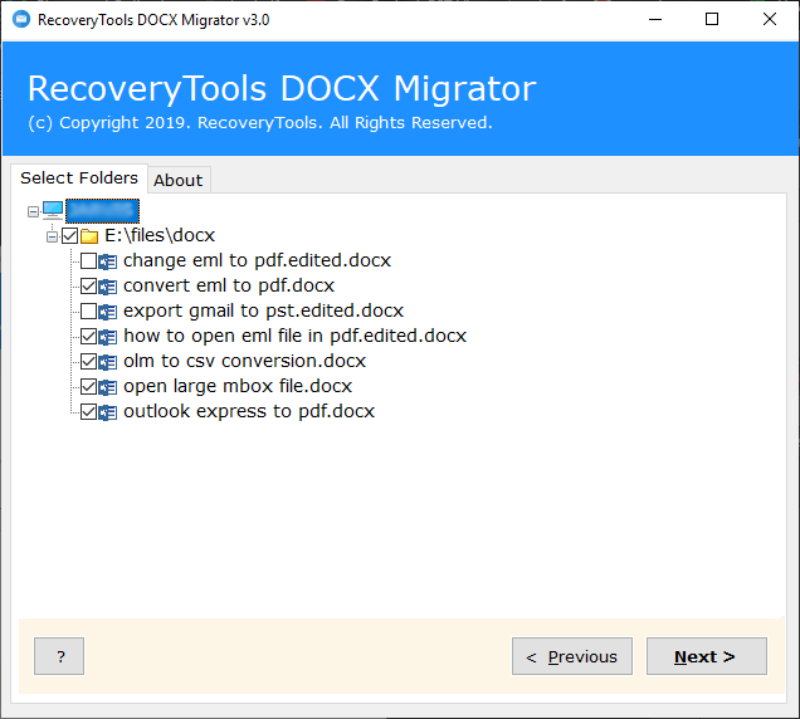 4. After that, Select HTML in Saving Option & browse the destination location.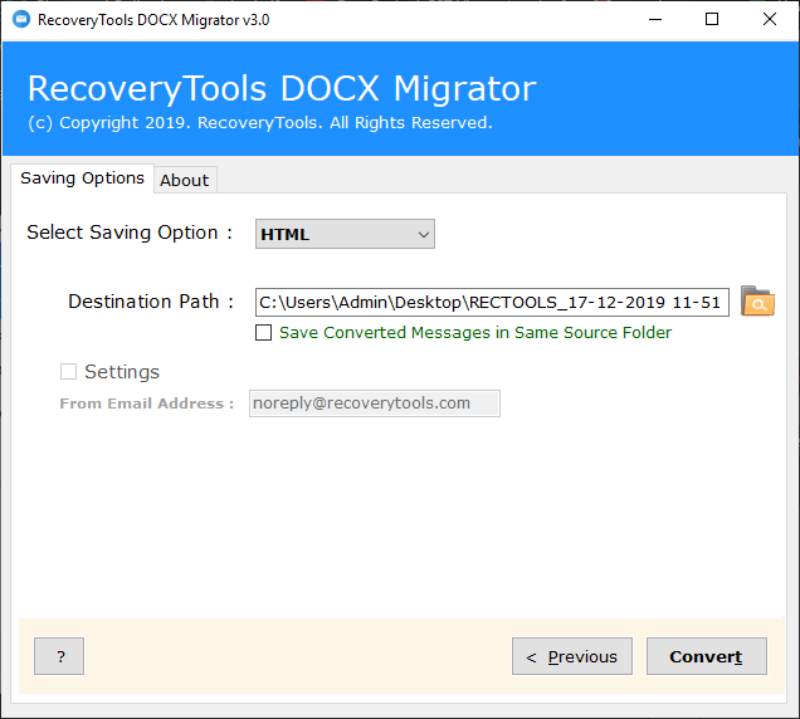 5. Finally hit the Convert button to publish Word document as Web page.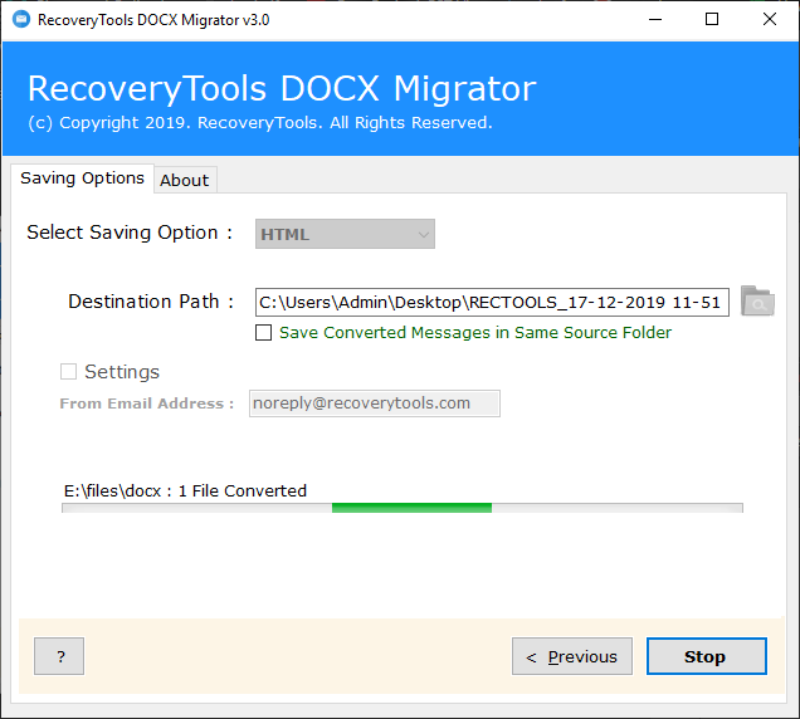 Note: Users can save the resultant Webpage in the desired location. Also through the "Save Converted Messages in Same Source Folder" option the tool allows you to save the HTML file in the source folder together with the Word documents.
Expert Solution to Publish Word Document as Web Page
If you having a bulk number Word documents to convert into Webpage. Then the manual solutions are not perfect for you. The manual process is very time consuming and need a lot of effort to successfully complete the process. Word DOCX Migrator is one of the best solution available in the market to export multiple Word documents as Web Pages in one shot. It allows to convert both single as well as multiple Word Files into HTML format. The self-explanatory nature of the software interface helps the users easily work with tool even without any special guidance. It also provides various advance options to save Word document as Webpage effortlessly. Continue with the reading to know about various software features.
Unique Features of Word to Webpage Converter
Compatible with all the versions of Windows OS.
Allow to save resultant Webpage in the desired location.
Save Word document as Webpage in offline mode.
Maintain the document structure without any alteration.
Permits to convert multiple Word documents to Webpages.
Provides the option to store output file source folder.
Bulk conversion of MS Word files in batch mode.
Refer to More Blogs:
1. How to Convert Word to PNG ?
2. Convert DOCX File to DOC Format.
3. How to Change Document to Text File ?
Wrapping Up
In this blog, we explained how to save Word document as Webpage with the assistance of an automated software solution. The above mentioned step by step procedure will help you to understand the whole process in a simple way. Go with the software solution & publish Word document as Web page.