How to Transfer DreamHost Email to Google Mail Account ?
Overview: Are you looking for a solution to migrate DreamHost email to Gmail account ? Or want to know how to transfer emails from DreamHost to Gmail ? If so, your finding end's here. In this write-up, we are going to explain the complete process to move from DreamHost to Gmail account. To know the complete working process, keep reading the post.
DreamHost is a web hosting organization situated in the city of Los Angeles, United States. Gives offices to enroll domain name and get web hosting such as WordPress, WooCommerce hosting, shared hosting, VPS hosting, cloud storage, dedicated hosting, and so forth.
DreamHost is a standalone hosting provider that offers protection, security responsibility, energy for accepting open-source, All-time uptime, and a 24*7 technical support network. DreamHost organization offers webmail services to its subscribers. Lots of people easily manage their personal and business email with a DreamHost webmail account.
But there are lots of users who want to migrate DreamHost email to Gmail account. Because there are lots of issues with the DreamHost webmail service. One of them is storage space, features, securities, and many more. A user query explains in below:
"Hi, I was using DreamHost hosting and webmail service for my business purposes. But now I purchased a google Workspace account. So, I want to migrate DreamHost Email to Gmail account. Does anyone know how to transfer emails from DreamHost to Gmail ? if it's not too much trouble, recommend me a pathway"
A Professional Solution – DreamHost to Gmail Migration
RecoveryTools Email Backup Wizard is the only solution that moves emails from DreamHost to Gmail account. The software provides a direct way to migrate DreamHost email to Gmail in few steps. Just put your both account credentials in the panel and exchange your emails easily. The solution keeps your email elements and label structure. You can use this program on your Windows and Mac machines.
Get the Product:
Download for Windows Download for Mac
Steps to Migrate DreamHost Email to Gmail
Start the solution on your computer.
Select the DreamHost and put account details.
Pick the right labels and folder from the list.
Choose the Gmail option in the file saving options.
Start the DreamHost to Gmail Migration process.
How to Transfer Emails from DreamHost to Gmail Account ?
Launch the program on your Windows or Mac computer.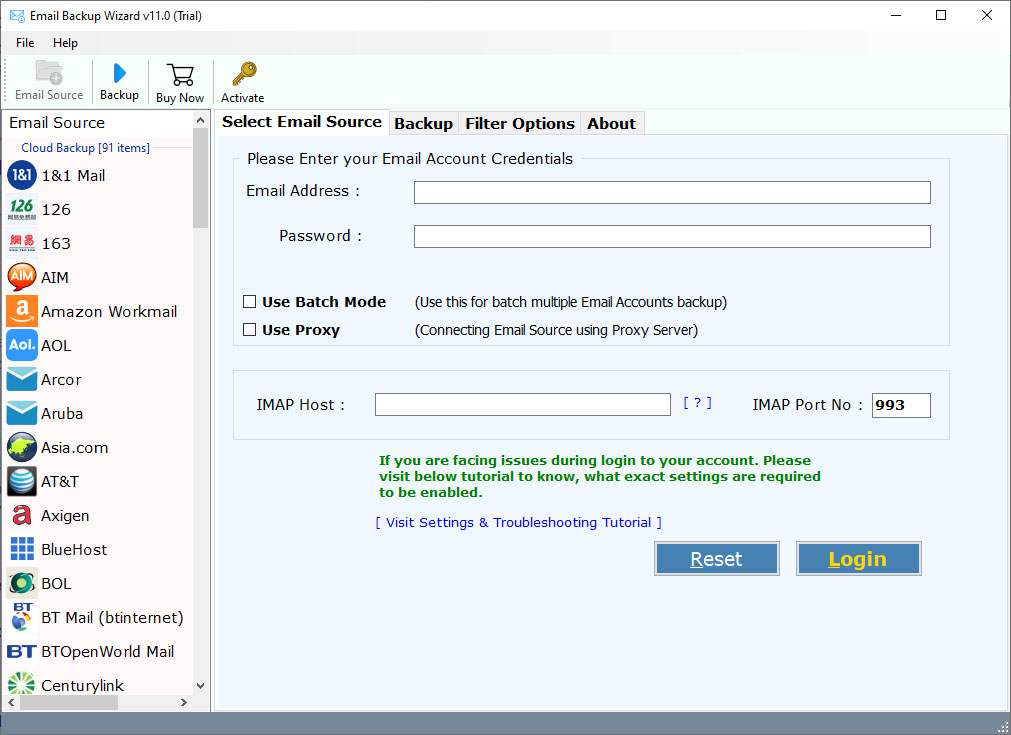 Select DreamHost option and put your account information in the panel.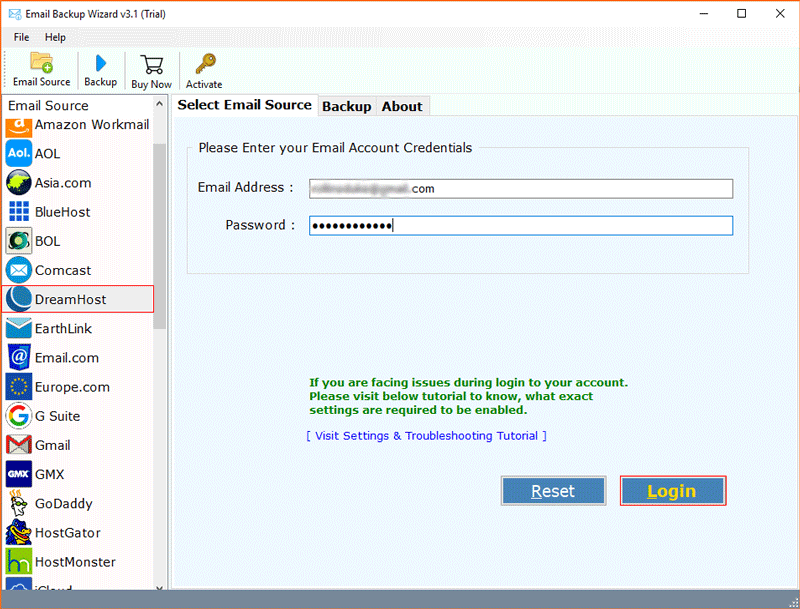 Tick on the Batch mode option if you want to move multiple DreamHost accounts.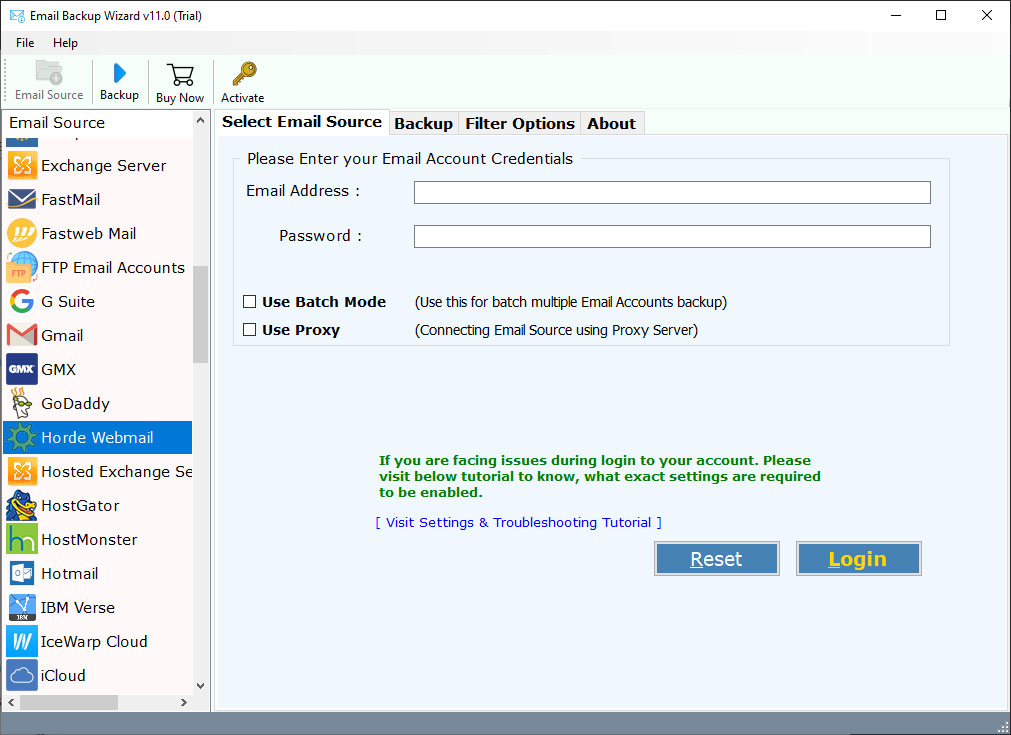 Select the labels which you want to move from DreamHost to Gmail account.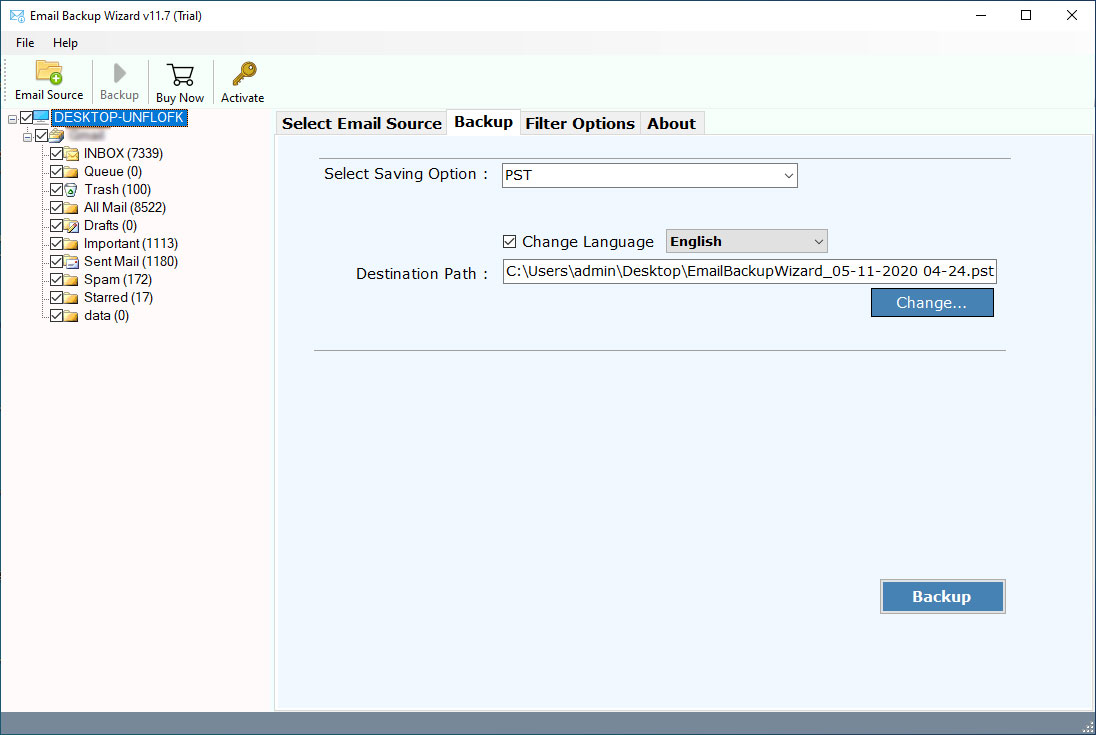 Choose the Gmail Option in the list of file saving options.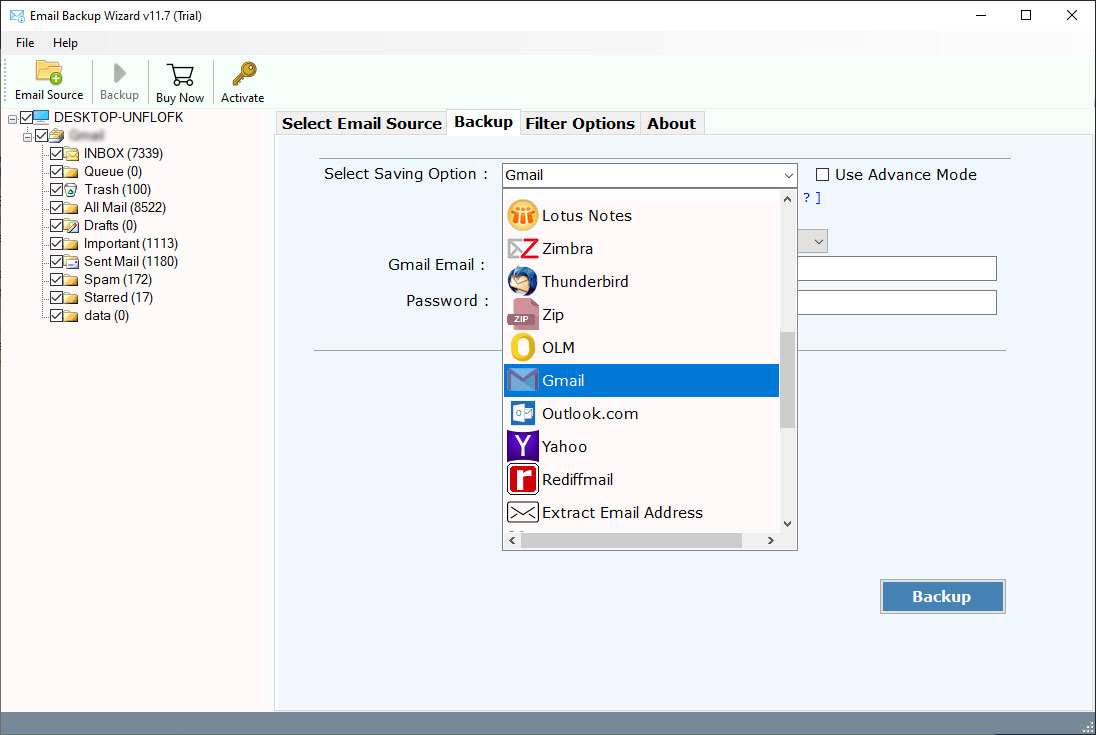 Put your Google Mail account credentials in the user interface panel.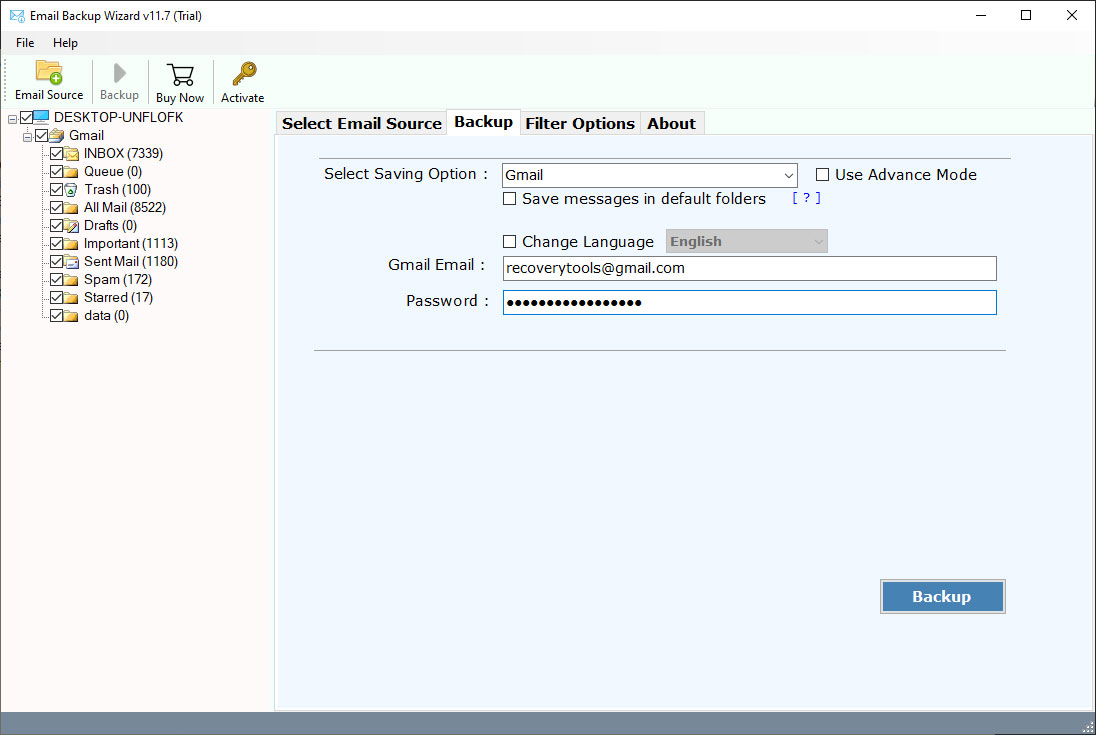 Select the additional filter options if you want to migrate only selected emails.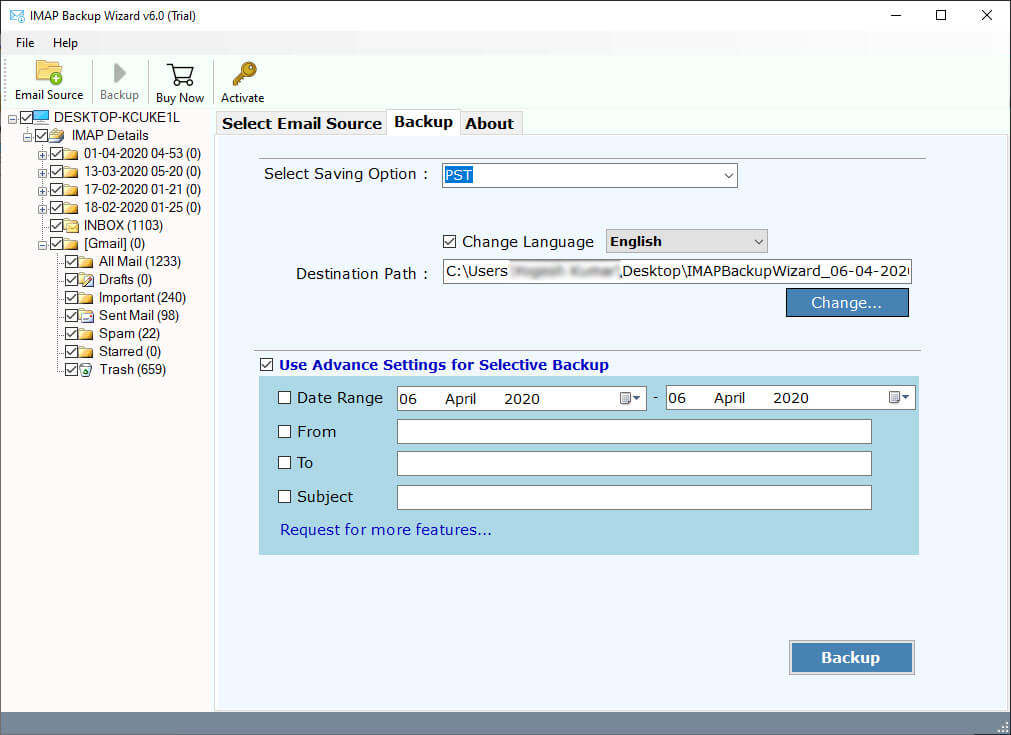 Start the process to move from DreamHost to Gmail account directly.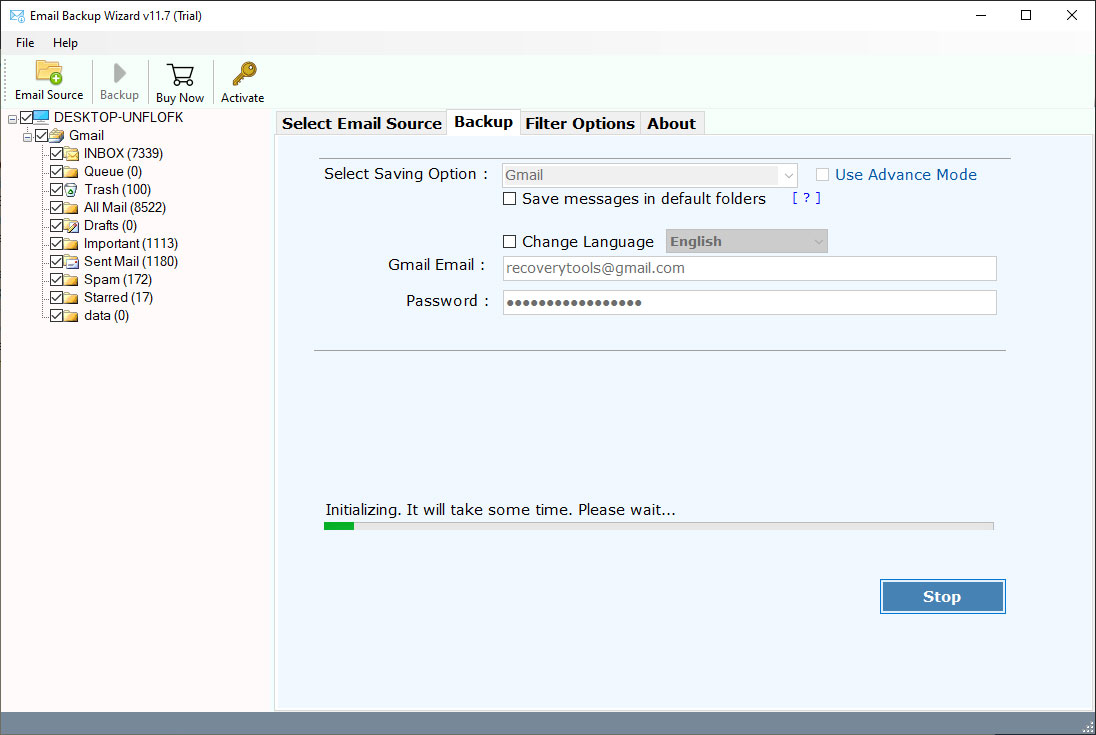 Top Features of DreamHost to Gmail Migration Tool
RecoveryTools DreamHost to Gmail Migration tool gives a 100% Safe UI panel. The solution preserves all your data because it never saves user account credentials. It is a completely secure application to convert DreamHost email to Gmail account easily.
Migrate Multiple DreamHost Accounts:
The solution allows you to migrate multiple DreamHost accounts at once. Just choose the batch option before connecting with your account. And create or upload a CSV file with all your DreamHost email accounts credentials. After that, the solution will start analyzing all your email account mailbox folders.
Keep Email Properties & Label Structure:
Email migration is not an easier task. While the process, the solution maintains email labels structure as well as email properties. That means after complete the process you will get the original folder hierarchy structure and email components such as attachments, email internet header, images, etc.
Simple and Consistent Interface:
The solution provides a very easy-to-use application that can easily understand by any user. Especially non-technical users can easily work with RecoveryTools DreamHost to Gmail migration tool. Also, you can take the help of our team while the process.
Windows and Mac Supportable:
The solution works with all editions of Microsoft Windows and Mac OS X editions. One can easily use this program to export DreamHost Email to Gmail on Windows, Windows Server, and Mac operating systems. The solution supports all editions including X64 and X86 bit of operating systems. It is also tested with the latest Microsoft Windows 11 editions.
Similarly Read
Conclusion
This article gives a solution to the users who want to migrate DreamHost email to Gmail account. If you are one of them who want to transfer emails from DreamHost to Google Mail account. Then use RecoveryTools DreamHost to Gmail migration solution. This solution is available free of cost to export few emails and tests the utility easily. While the process, it keeps all your mailbox properties. If you have any other further issues, then contact the technical team.