How to Migrate Apple Mail to Google Workspace Account ?
Karen Chard
~ Modified: 01-03-2022 ~ Apple Mail ~ 4 Minutes Reading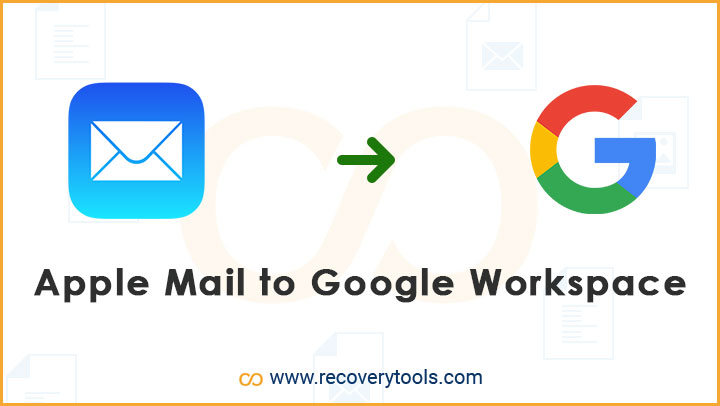 Are you interested to migrate Apple Mail to G Suite? Have you no clue how to transfer data between accounts? No need to be concerned; we have devised a comprehensive solution for you. We'll provide you with step-by-step directions for completing your work. Therefore, if you wish to discover what that answer is, join us.
Reasons for Migrating Apple Mail to Google Workspace
Apple mail, on the other hand, is a Mac OS-based client that may be accessed via the device to which you have set it. Thus, if you need to access your emails, you must have that device, and if you do not, you will be unable to do so.
This is when a service like G Suite comes in handy. You may access your account from any device using a web browser, which resolves the accessibility issue.
Additionally, it provides you with freedom in terms of data access, as emails may be accessed through mobile phones.
Additionally, it ensures the security of your data by storing it on a cloud server.
These are just a few of the advantages to migrate Apple Mail to G Suite. Thus, in order to successfully complete the Mac mail to Google Workspace conversion, we give you a dependable and appropriate option.
An Appropriate Way to Migrate Apple Mail to G Suite
The Mac Mail Migrator enables email migration from Apple Mail to Google Apps. It's a one-stop shop for exporting Mac Mail folders directly to Google Workspace while preserving all of their associated attributes, including attachments.
Download for Windows Download for Mac
Now that you've identified the path, allow us to illustrate how to navigate it. To do this, we'd want to walk you through the method step by step. By following each step, you can easily move Mac mail to G Suite.
Step-by-step Process for Migrating Mac Mail to Google Apps
Download the Mac Mail to G Suite Converter. After that install and start it to migrate Apple Mail to G Suite.

Now start the process by clicking on either the Select Folder or Select Files.


Choose all of the Mac mail files you wish to move. You'll see that they've been loaded into the tool after you're finished.

Now select IMAP from the list of available storage options. Enter your G Suite credentials and then click the Save.


Thus, these are the four straightforward steps for exporting Mac Mail folders to Google Workspace that you must carefully follow in order to export Mac Mail folders to G Suite.
Now, let's examine the instrument in further detail. We'd now want to outline some of the functions associated with it and welcome you to explore them.
Learn More About the Mac Mail to G Suite Migration Tool
The utility's most distinguishing characteristic is that even if it's your first time using it, you'll feel as if it's your hundredth. Its user interface is really simple.
Two good options for selecting and uploading Mac Mail files are provided by the Mac Mail to G Suite converter. You may move individual files or whole folders from Apple Mail to G Suite.
Regardless of the amount of Mac Mail files you have, the conversion process will take a few minutes. You may migrate Apple Mail emails to G Suite in bulk and in four simple stages using the software.
In its entirety, migration:
Not only does the Mac Mail to G Suite migration tool translate plain text emails, it also changes all accompanying data. It can move attachments and other functionality from Apple Mail to Google Workspace.
On Mac and Windows, the software may export Apple Mail to Google Apps. Additionally, you may run the tool in any of their previously launched versions, regardless of their age.
Note: One of the most major benefits of the Mac Mail to G Suite converter is that it comes with a free trial edition. With this edition, you may use the utility for free. To a certain extent, you may use its operations and services, as well as migrate Mac Mail to G Suite. As a result, if you want to try it out first, you must purchase the demo edition.
Finally
We've supplied the best technique for mass migrate Apple Mail to a G Suite account in four simple steps, including attachments and other data. The method is compatible with both Mac and Windows operating systems. Additionally, it provides a trial version for testing purposes. As such, if you're searching for the simplest approach to move emails from Mac to Google Workspace, we recommend that you utilize the program.