How to Import IncrediMail Emails to Thunderbird ?
Karen Chard
~ Modified: 03-06-2022 ~ IncrediMail ~ 5 Minutes Reading
Synopsis: Are you want to know how to import IncrediMail files to Thunderbird Profile and Folders ? Or having difficulty in converting emails to Thunderbird format ? If yes, then no look further! Users will find their answers in this post. In this write-up, we are going to describe an effective and reliable approach that easily convert IncrediMail to Thunderbird format.
Undoubtedly, IncrediMail is one of the most frequently used email clients preferred by both individuals and businesses across the world. But now IncrediMail is not available. The team was closed their server on 20 March 2020 and now no one can use this application.
That's why a huge number of users want to move their data from IncrediMail to other platforms. However, the sad is part is that users are not aware of the procedure of the data conversion process, and confused with the best alternative of IncrediMail.
On another side, Thunderbird is one of the best platforms where it can migrate its data easily. Because Thunderbird is a free open-source email client compatible with Windows, Mac OS, and Linux. So, most of the users will switch from IncrediMail to Thunderbird.
"Already, I was dealing with the Windows 7 machine and utilizing IncrediMail as my default email application. Because of discontinued reasons, I want to convert emails to Thunderbird format. Presently, I don't have an idea how to export IncrediMail emails to Thunderbird profile. Please kindly advise me of the best solution."
Pro Solution – IncrediMail to Thunderbird Converter
You have landed up in an apt blog because here you will find the best way to import Incredimail data files into Thunderbird, Local Profile, and SBD folders. IncrediMail Migrator by RecoveryTools is the fastest and safest way to export mailbox items to your Thunderbird account without any fear of data loss.
Download Here:
5 Step Solution for IncrediMail to Thunderbird Conversion
Download and Run the software on a PC.
Select IncrediMail files or folders for conversion.
Select & Preview mailbox email folder data.
Opt Thunderbird as Saving option and click on Next.
Start IncrediMail to Thunderbird conversion process.
Why Users Migrate IncrediMail Data to Thunderbird ?
Outstanding IMAP support and better PGP encryption and support.
It provides a quick search bar, where you can find search messages with a few keystrokes with a single click
There is an automatic update compared to Incredimail
Phishing filter that warns you when certain websites steal personal information.
Incoming filter, coding of message color, Kerberos authentication, RSS support is built.
Message management has been improved and there is a tabbed interface. This means that you can load links to individual tabs in the message bar.
Smart folder and address book exists, Includes display unread folders. This greatly simplifies the focus on folders that need attention. This is a very useful Usenet program in itself.
How to Convert IncrediMail Emails to Thunderbird Account ?
There is the possibility of separation to change IMM files. So, free download all-in-one solution on your computer.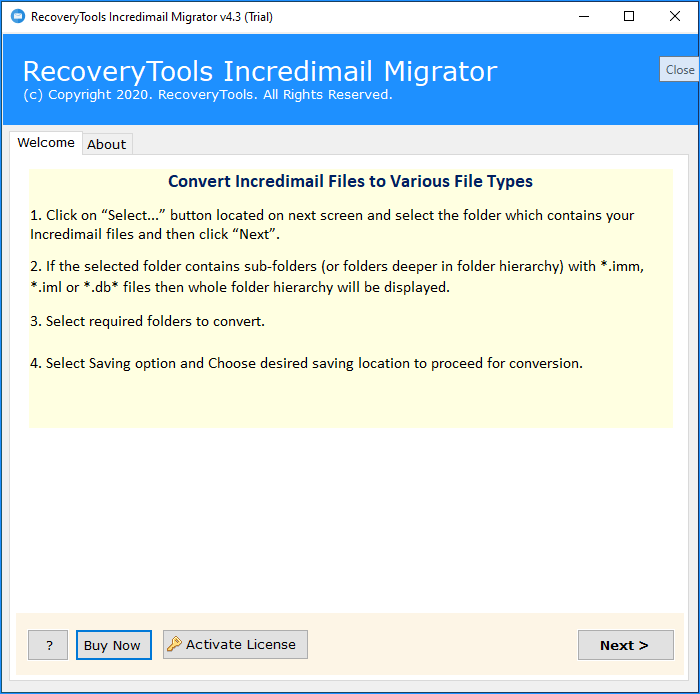 First, you have to start the application, and then you will see two options for uploading mailbox files. It has an auto-discover option to detect your mailbox data from default locations.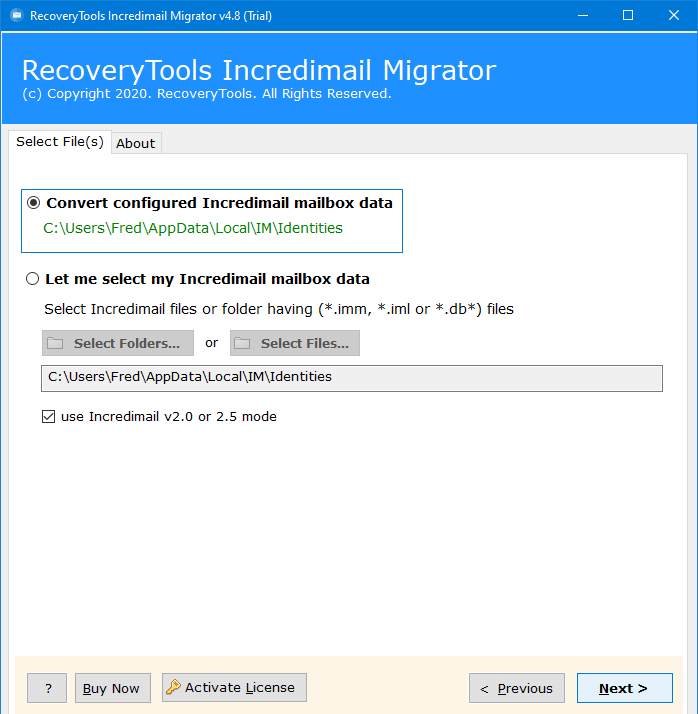 Also, you can choose "Select file" or "Select folder" options to choose files as needed.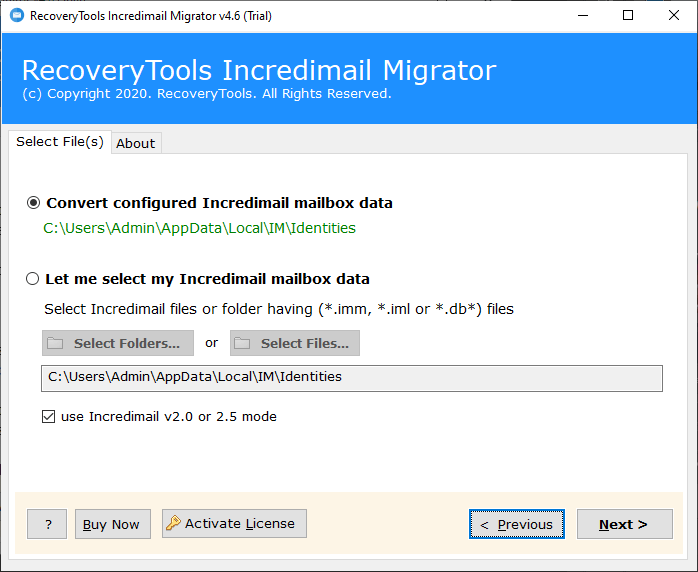 After selecting the file/folder, the tool displays its path and click >> Next button to proceed.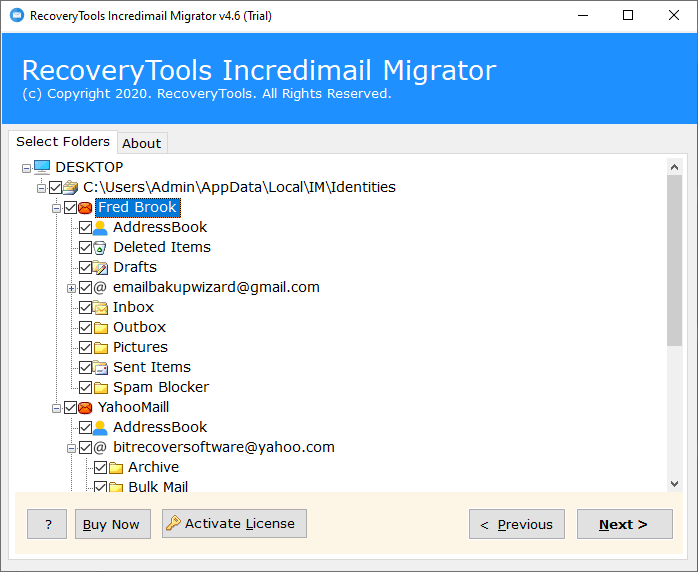 The solution offers several saving formats. Select Thunderbird from the list of saving options.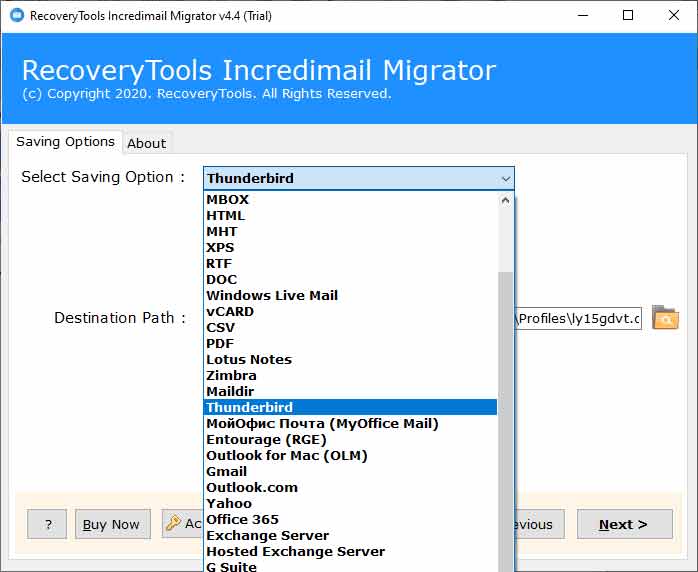 By default, the generated Thunderbird file is saved to the desktop, but the user can also click the Browse icon to change the destination path. After selecting a route, then click on the [Next] button.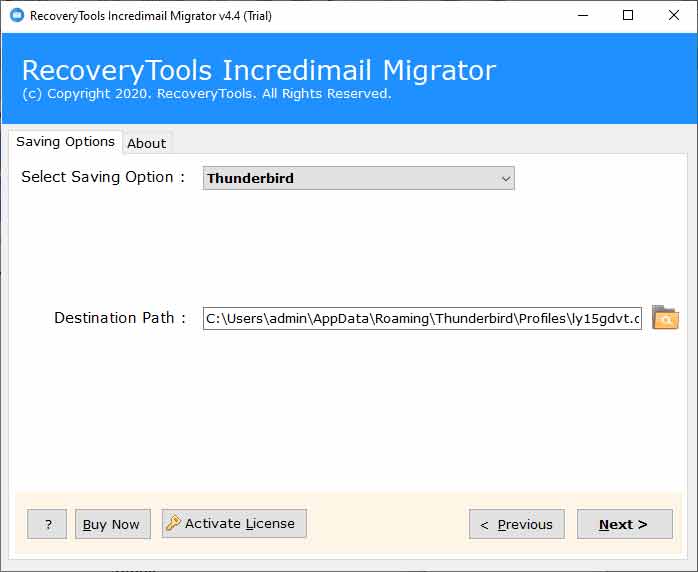 The conversion process is ongoing and takes a few seconds or depending on the size of the email message.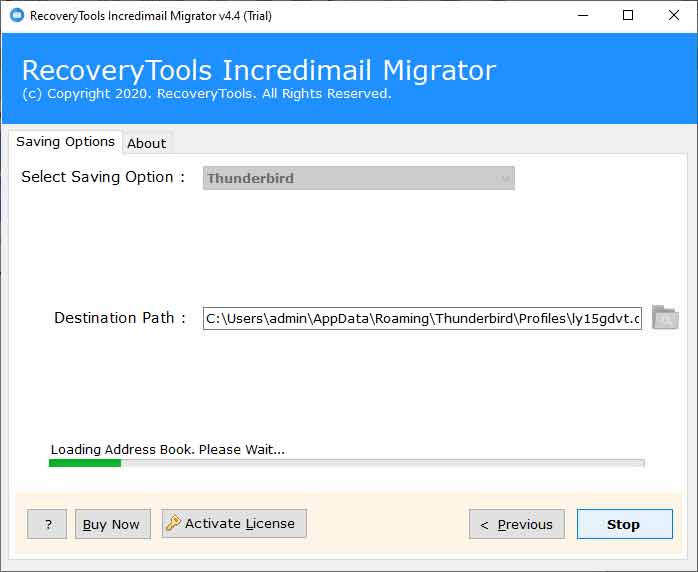 Here you can see the resulting file, including email attachments.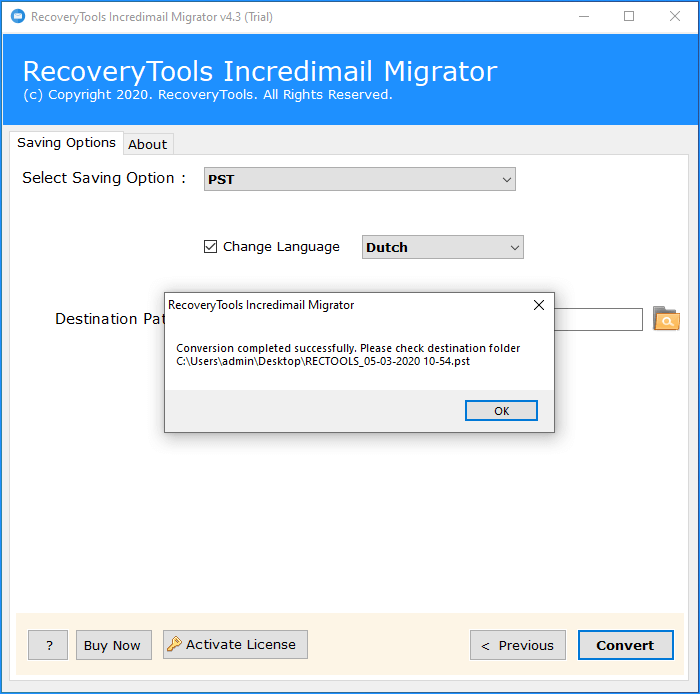 IncrediMail to Thunderbird Converter – Features
The software can successfully import Incredimail data to Thunderbird account with attachments without any issues.
Perform various file conversions including IMM, IML, DB, CAB, etc. in just a few easy clicks.
It provides unlimited storage options for saving imported files as needed. You can easily convert or import emails to Thunderbird without any mailbox size or the number of emails limitation.
The solution easily maintains all email elements and properties including internet header information.
While the import emails into the Thunderbird process, the software keeps data folder hierarchy structure.
The software gives the facility to save the resulting data to any location after conversion.
Compatible with all new and old versions of the Windows operating system including Windows 11.
It provides 100% accurate results without any error issues. You can utilize the solution without getting any guidance.
FAQS – IncrediMail to Thunderbird Conversion
Q: Do I need another application to convert Incredimail data in Thunderbird ?
A: No, this is an independent utility for importing Incredimail emails into Thunderbird and does not require a third-party application.
Q: Can I install this solution on a Windows 10 computer?
A: Yes, this tool supports Windows in the same way as the previous one.
Q: Can I copy IMM emails to Thunderbird with attachments ?
A: Yes, you can convert IMM files including attachments and all other important elements to Thunderbird.
Q: Can I use this solution to move all mailboxes in Thunderbird at once ?
A: Yes, this software allows you to import unlimited IMM files into Mozilla Thunderbird at the same time.
Conclusion
In the above section, we provided all the major information regarding the process of converting Incredimail files to Thunderbird. If you want to know more about RecoveryTools Incredimail to Thunderbird Converter, then please feel free to contact our support team. As our experts are available 24 hours a day. This software comes with a free demo version that allows you to convert 25 emails from each Incredimail folder to your Thunderbird account. First of all, check the performance of the tool using the free version, and after you clear up all doubts. You can freely purchase the product with a 30-day money-back guarantee.