How to Import Zimbra to Lotus Notes? Read This And Make It So!
Summary: This tutorial summarizes the complete procedure to import Zimbra to Lotus Notes. It also discusses the limitations associated with the manual operation and suggests a straightforward solution to batch convert TGZ files to NSF format effortlessly. So, let's begin the blog with a quick overview of both platforms.
Zimbra is an open-source mailing platform that provides services through a collaboration suite. Additionally, it supports desktop and server-side mail platforms with two-way synchronization functionality. In October 2019, its desktop edition reached its technical end.
In contrast, Lotus notes is an enterprise solution by IBM. Over time, the software is rebranded as IBM Notes. The IBM notes is a desktop workflow application that provides instant communication with the personnel directory.
Manual Solution to Export Zimbra TGZ to Lotus Notes
The manual procedure is nothing to extract the TGZ file from Zimbra. So, follow the steps mentioned below.
Login to Zimbra Webmail.
Click on the "Preferences" listed on the ribbon bar.
Now click on the "Import/Export" option.
The last step is to select the required data files and click on the "Save" button.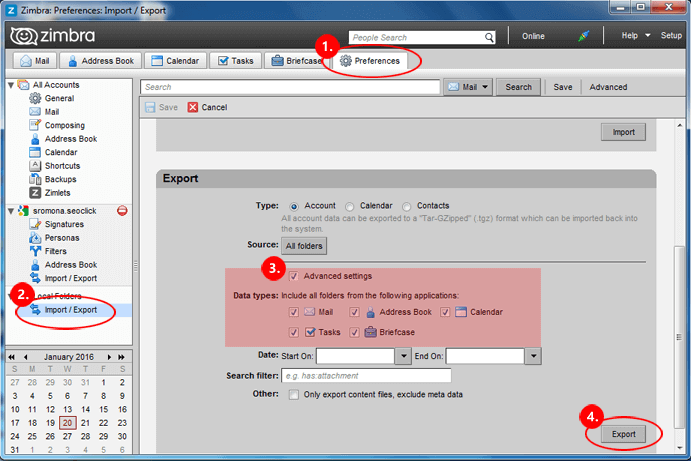 That's all about the manual procedure. There is no direct option to Convert TGZ files to NSF Format. Thus, to complete this procedure, it's recommended to install RecoveryTools Zimbra Migration Tool.
Download for Windows Download for Mac
Procedure to Import Zimbra to Lotus Notes
1) First of all, Launch TGZ to Lotus Notes exporter on your machine.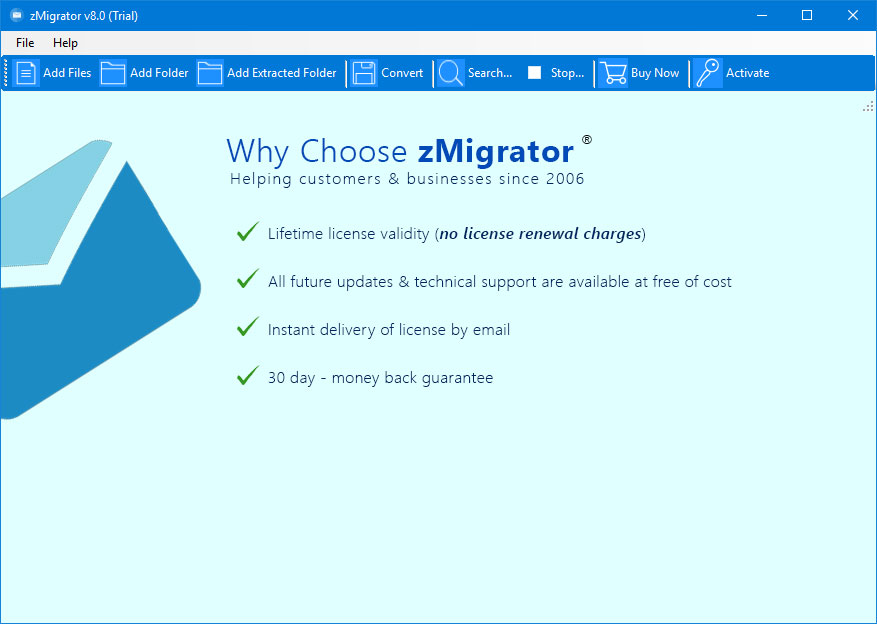 2) Add Zimbra exported TGZ Files using Add File/ folder option.
3) The software will scan and display all the files stored in it.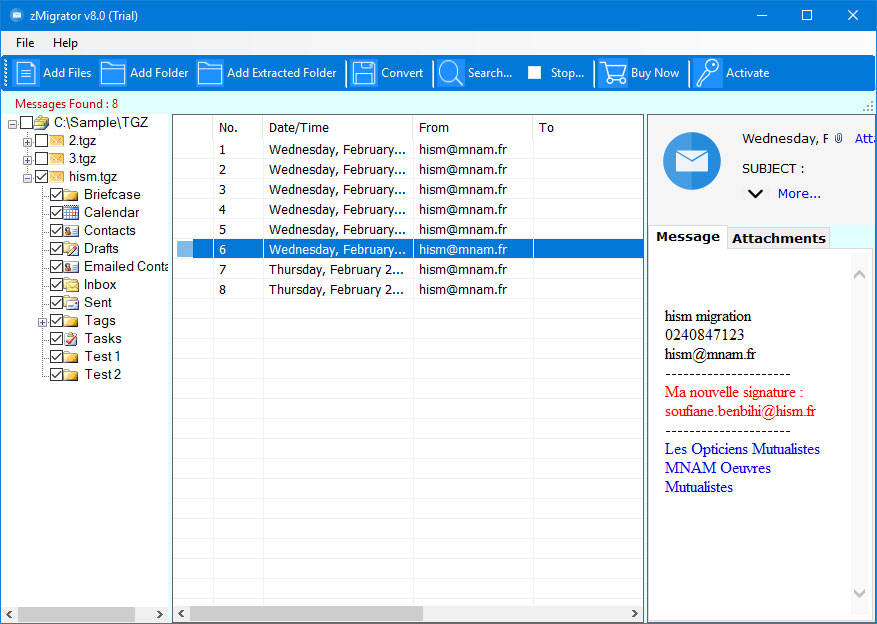 4) Select the Lotus Notes option for proceeding further.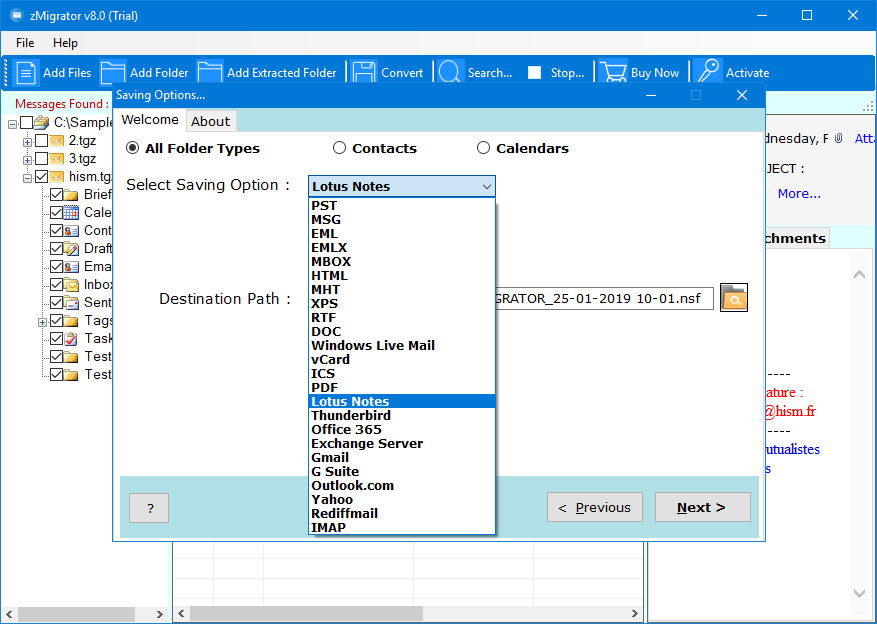 5) Users can also set up the additional saving options as per requirements.
6) Click on the Convert button & Analyze Conversion Process.
7) Once the Process gets done, click the OK button to Exit.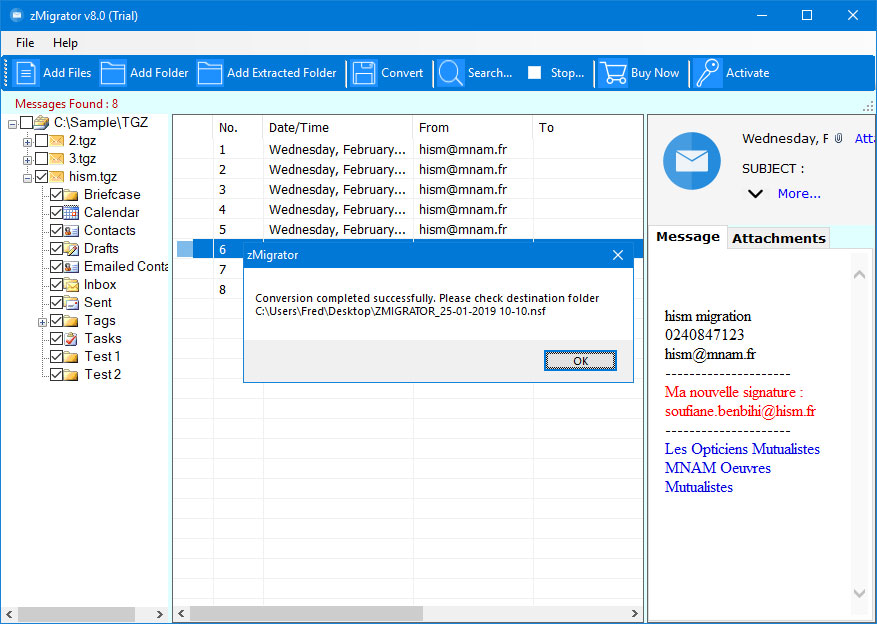 8) Access resultant NSF files directly.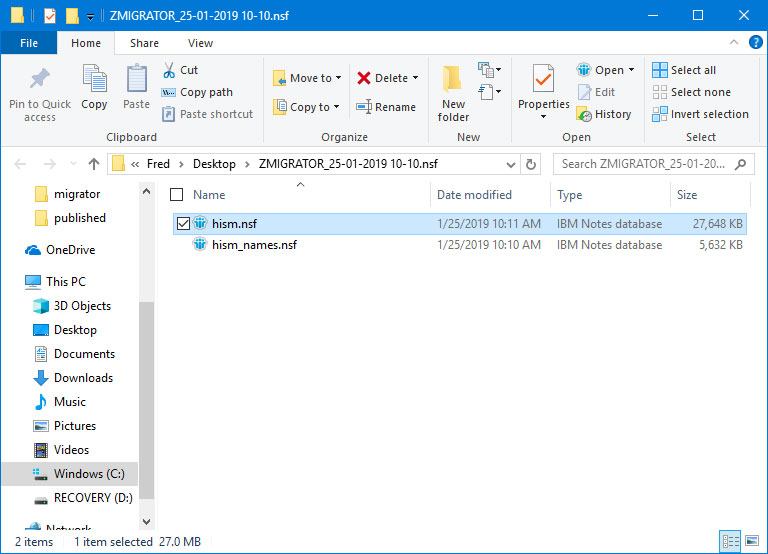 Now, you have successfully export Zimbra TGZ to Lotus Notes. Also, during the conversion, the software offers advanced data filters. Let's understand them.
Prime Features of Automated Toolkit
Batch Zimbra to NSF Conversion: The automated solution enables users to export Zimbra TGZ files in Lotus Notes all at once. It can load and export thousands of TGZ files exported from the Zimbra application and save them into IBM Lotus Notes NSF file format.
Perform Selective Data Conversion: Once the software scans your entire data file, the user can preview whole data items like emails, contacts, calendars, etc., all in one place. After this, you must check and uncheck the data folders as per requirement.
Dual Mode to Add Exported TGZ Files: The application provides the following two ways to add Zimbra exported TGZ files:

Add Files: Browse multiple Zimbra exported files in software one-by-one manner.
Add Folders: Create one folder in which multiple TGZ files are stored and browse it directly in the utility.

Save IBM Notes Files In A New Folder: The TGZ to NSF converter provides the feature Import Zimbra to Lotus Notes file at the demanded location of the end user's choice. If required, one is free to create a new folder directly from the software panel with a customized name and at the wanted location.
Maintain Meta Properties After Conversion: Zimbra TGZ files comprises many mailbox items within it like emails, contacts, calendars, tasks, appointment, etc. These data are primarily essential for end-users; therefore, the software is designed to keep all this information intact while importing TGZ files to NSF format.
Frequently Asked Questions by Users to Convert Zimbra TGZ to NSF File:
Q) Before the conversion, do I need to have a live Domino server or Zimbra Collaboration Server?

No, you can transfer emails from Zimbra to IBM Notes with the help of this software without the installation of any program or the server.

Q) Does your tool also import mails from Zimbra to IBM Notes with attachments, if any?

Yes, of course, the attachments appended with emails are also migrated in Lotus Notes. Whenever you import resultant NSF files in the IBM Notes email application, you will find those emails with attachments in their original format.

Q) Is your software compatible with Microsoft Windows 10 operating system?

Yes, our program is Windows-based, supported on Windows 10, 8.1, 8, and all its below versions.

Q) Will I migrate Zimbra mail server data to Domino/Notes 8.5?

Yes, you need to export the TGZ file from the server and then convert it into NSF file format with the help of this utility. After the conversion, import the resultant NSF file into the Lotus Notes email client.
So There You Have It
The above post described a complete solution to import Zimbra to Lotus Notes with all data attributes. Additionally, there is no direct option available to achieve this migration. So, if you tried to perform this process task manually, you may end up with nothing. Users can start better getting better results with RecoveryTools Solution.