Know the Smartest Way to Import MBOX to Office 365 Now Microsoft 365
Karen Chard
~ Modified: 05-07-2021 ~ How To ~ 6 Minutes Reading
Overview: Are you one of them who want to import MBOX to Office 365 client ? Or want to know how to import MBOX to Outlook 365 account ? If yes, then read this article carefully. Here, we will explain the complete process to import MBOX files to Microsoft 365 account directly without Powershell. So, stay with us to know the complete process.
Since most email applications allow MBOX as the default file format, importing MBOX email is quick and easy. It is one of the oldest file formats to store email messages with attachments in local storage. But, still many people don't know how to import MBOX into Office 365 account.
If you are one of them, the good news is that you no longer have to worry about the solution.
We have put together this guide to inform you about the reliable and easy-to-use solution to import MBOX emails to Office 365 with attachments.
Now let's move on to the blog priority and find out the ultimate way to import MBOX files to Microsoft 365 the smart way. But before this let's know why users want to import MBOX files to Outlook Office 365 account ?
Why Import MBOX Folders to Office 365
MBOX is a basic file format supported by various email clients to store emails; some of them are Eudora, Evolution, Mozilla Thunderbird, Claws Mail, and more. But, with the advanced technology, many discontinued their services. Now, its users are searching for the right ways to import MBOX emails. An email service that is safe and professional, it is next to impossible to beat Microsoft Office 365. Most businesses used Microsoft 365 plans for years due to the best service and the latest technology.
Some of the Office 365 defined features are:-
Data access anytime, anywhere.
Easy Collaboration
Highly impressive security.
Cut out dispensaries from the local server.
Access to a complete suite of useful applications.
"Hi, I have MBOX files exported from my old computer Mac Mail client. Now, I have a Windows computer with latest processor. Now, I need to reuse these MBOX files. So, I decided to import MBOX files to Office 365 client. Does anyone know that how to import MBOX to Microsoft 365 account ? Please help me!!!!"
Instant Solution: Import MBOX to Office 365 Tool
Try the instant and effortless RecoveryTools MBOX Migrator Wizard, the absolute solution to import a single MBOX file as well as bulk MBOX / MBX / MBS files to Office 365 account directly in an attempt. Individuals and businesses can use it without any hassle.
Designed to satisfy all user requirements, RecoveryTools MBOX to Office 365 is a perfect solution. It helps you import MBOX emails of 20+ mail clients to Microsoft 365 easily. Also, the advanced and useful filter allows businesses to import selective and specified MBOX data. Now, we are giving you the complete detailed working of the software to understand better.
Download from Here:
Download for Windows Download for Mac
Note: Both applications come with a trial mode. You can export few emails from MBOX files to Outlook 365 account. For more, you need to buy this application license key.
Steps to Import MBOX Files to Microsoft Outlook 365 Account
Download the software and run on your system.
Now, click on Select Files or Select Folder to upload MBOX data.
Pick the specific MBOX file and folder and continue next.
To access MBOX in Office 365, select Office 365 as the saving.
Enter login credentials and choose specific filters to sort data.
How to Import Multiple Mailboxes (MBOX) to Microsoft 365 Account ? 
Here are the steps from start to end to easily import MBOX emails to Office 365 account with attachments:
First, download the software on your computer. Once the software launched on your system, follow the given statements, and complete the task.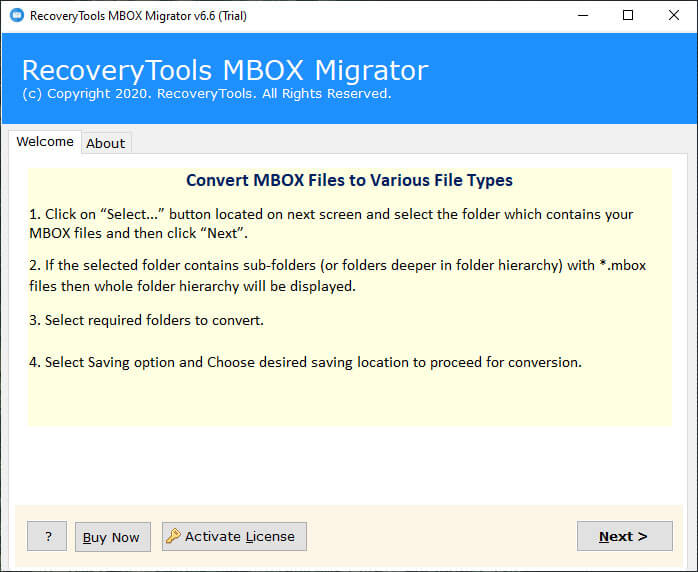 Open the program. You have dual modes to upload .mbox file data in the software panel.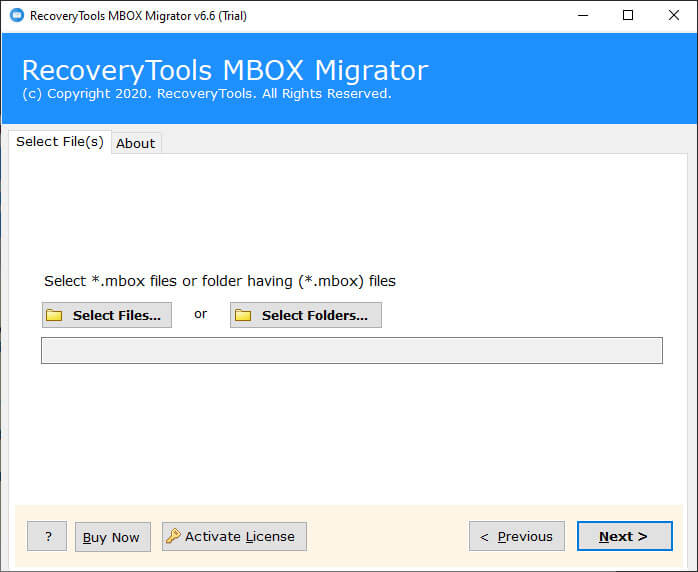 Click on the 'Select Folders' or 'Select Files' option to browse the MBOX folders/files. If you want to import lots of MBOX files at once, tap on the Select Folder button.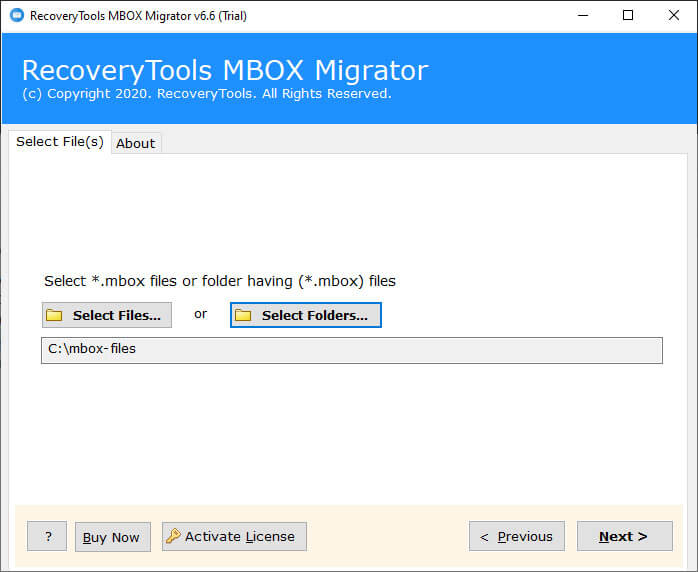 Select all required mailbox folders or items shown, and click the "Next" button.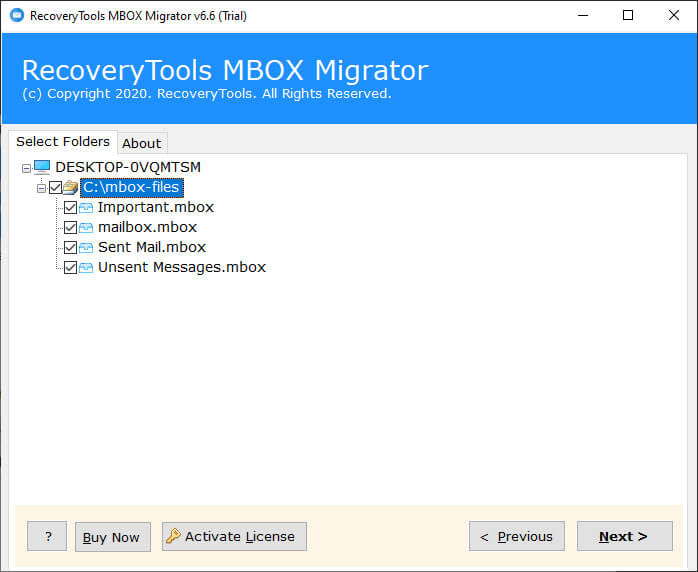 Choose Office 365 as your required option from the list of file-saving options.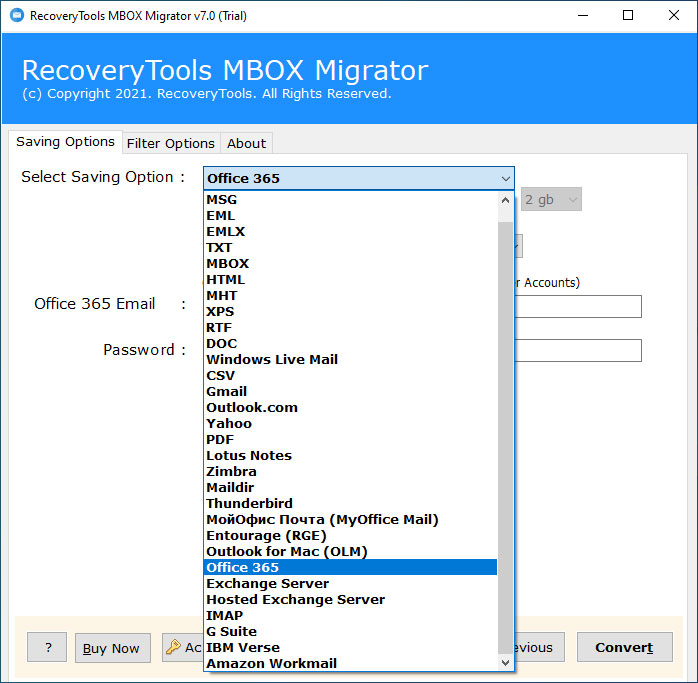 After that, instantly fill in the Microsoft 365 account login credentials.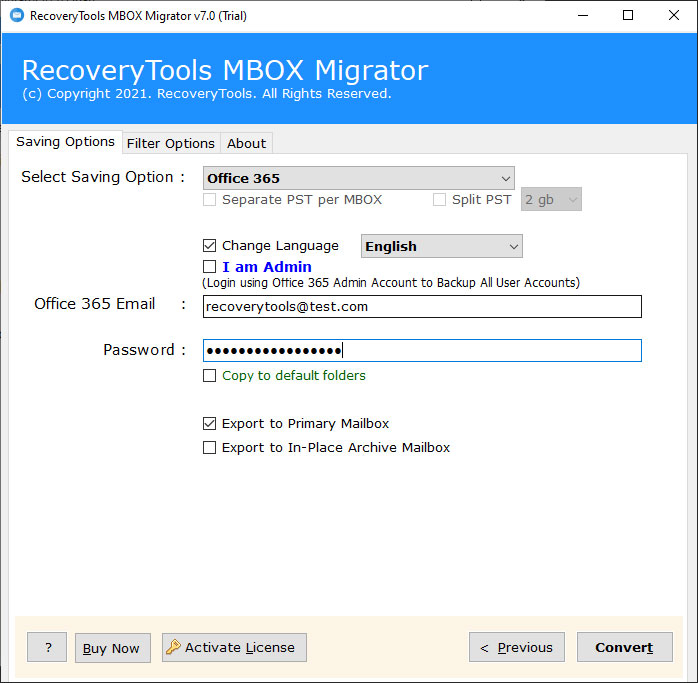 You also choose the additional filter options for the selective migration process.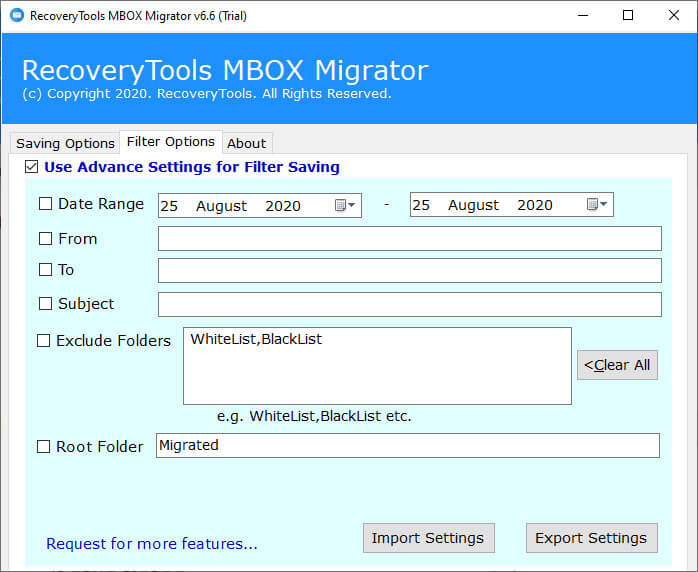 Click on the next button to start importing MBOX to Outlook 365 account process.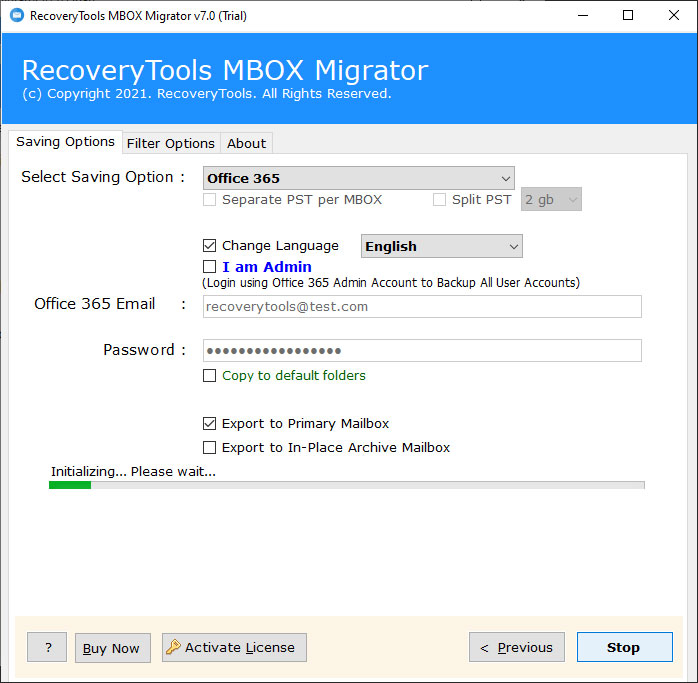 Finished! It is how to import MBOX files into Office 365 account. Now, open your Office 365 Webmail account and access the complete data archived in the mailbox. The mentioned solution is one of the widely chosen solutions for the MBOX to the Office 365 import process.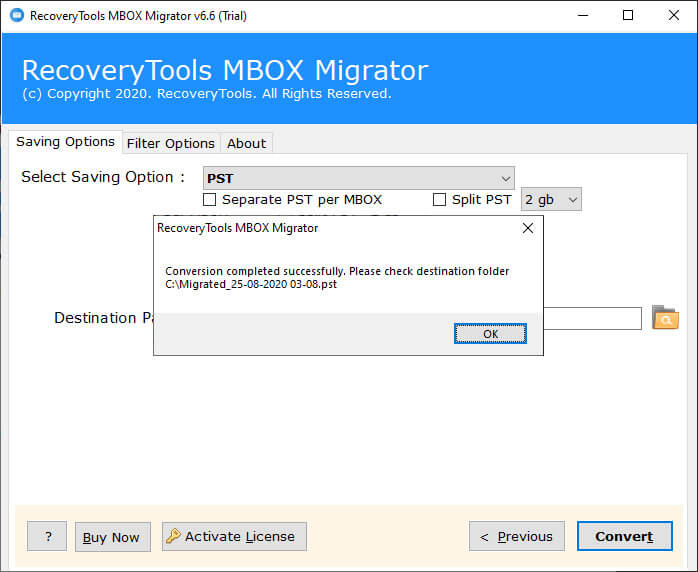 Best Features When Importing MBOX Files To Microsoft 365
Import Multiple MBOX files in one click:
The software gives you the Select Folder option. Using it, one can import bulk MBOX emails to Microsoft 365 user account with attachments.
Import MBOX with Prior Information:
The tool can import MBOX mailboxes along with attachments, email header, signature, and more information.
Run All Sort of MBOX Files:
This universal toolkit browses all MBOX emails that exist on your computer such as .mbx, .mbox, .mbs, etc.
Apply Filters for Specific Needs:
The utility gives you multiple filters to import MBOX email required by date, time, email address, etc.
The software is designed with an advanced algorithm that gives a completely safe environment to import MBOX files to Outlook Office 365.
The Software is an All-in-One Solution
It is the ultimate solution to import Thunderbird MBOX emails to Office, Opera Mail to Office 365, Apple Mail to Office 365, webmail to Office 365, Eudora to Office, Entourage to Office 365, Netscape to Office 365, and other email clients that support MBOX files to Office 365. Now, let's read some of the common situations in which users wanted to import MBOX mailboxes to Office 365.
A Free Way to Test the Product
First, download MBOX to the Office 365 import tool on your Windows computer. This free demo version will help you understand the complete behavior and functionality before investing. Using free software, you can easily convert 25 data items from each folder. When you are satisfied with how the tool works, upgrade to the licensed version for unlimited conversion.
The Conclusion
For new users, importing MBOX to Office 365 can be daunting, especially for manual methods because they are complex and not reliable enough. In this article, we discussed how to quickly import MBOX files to Outlook Microsoft 365 with the help of the automatic solution RecoveryTools MBOX to Office 365.