Best Ways to Migrate Emails from IMAP to IMAP Instantly
Karen Chard
~ Modified: 03-04-2023 ~ IMAP ~ 7 Minutes Reading
Can't move emails from IMAP server to another email account? Searching for a solution to migrate emails between two IMAP accounts? Is there any IMAP to IMAP Migration tool available to transfer emails from one account to another? If you are also struggling to find answers to these questions, then this post is for you.
Recently, one of our clients contacted us to resolve an apparently hopeless situation. For the past few months, he had been looking for a solution to move emails between IMAP to IMAP accounts. In fact, he was using an email service that provided only IMAP settings to access his mailbox. Now, he wanted to migrate emails from IMAP to another IMAP account. The situation becomes much worse because he has lots of important emails inside the IMAP account.
This article is an attempt to help many more users who may be facing similar problems. Here, we will discuss the complete process of IMAP to IMAP migration. But, let's read some scenarios first.
Some scenarios are mentioned below:
Scenario 1:
Hi, I want to migrate some selected emails from my Inbox folder to my personal account. In these emails, I have lots of important attachments like pictures, documents, videos, and more. My current account is full and the company has provided me with IMAP details. So, is there any solution that allows me to migrate an IMAP account to an IMAP server? – Liam
Scenario 2:
I want to transfer all large-sized emails and attachments to my Yahoo Mail account, as Yahoo gives 1 terabyte of free storage space. But I can only access one of my emails accounts through IMAP details. And, I know that Yahoo also supports IMAP settings which I configured in my Thunderbird email client. Is any IMAP to IMAP migration tool available? Please guide me for the same! – James
IMAP to IMAP Migration
IMAP to IMAP migration tool is designed to transfer email data from one IMAP server to another without losing any data. Simply enter IMAP credentials for both source and destination account and export data between IMAP servers. It helps when someone changes their email provider or switches between different email accounts.
The tool works by connecting to both email servers and then copying or moving the selected email data from the source server to the destination server. The migration tool typically transfers email messages along with their attachments, folders, and labels. It may also preserve the read, unread, or starred status of the emails.
Quick Solution: IMAP to IMAP Migration Tool
To successfully migrate emails between IMAP to IMAP accounts, you need to first download the RecoveryTools IMAP Backup Tool. This software is available for Windows and Mac computers. You can easily use this utility to migrate multiple IMAP accounts at once.
Download from Here:
The time period of extraction depends entirely on the number of emails and your Internet speed.
Note: The free trial of this utility will enable users to export only the first 25 emails from each folder of IMAP to their IMAP account. You need to activate the software to migrate unlimited IMAP emails. Just complete the purchase process to get the license key. Once you get the license key, you can enjoy the software for lifetime use.
Quick & Hassle-Free Steps to Migrate Emails Between IMAP Server:
Launch IMAP to IMAP migration tool on your system.
Now, enter the source IMAP account credentials.
Choose the email folders for migration.
Enter destination IMAP account credentials.
Click the Next button.
The migration process is successful.
How to Migrate Emails from IMAP to IMAP Server?
Download and install this application on your computer.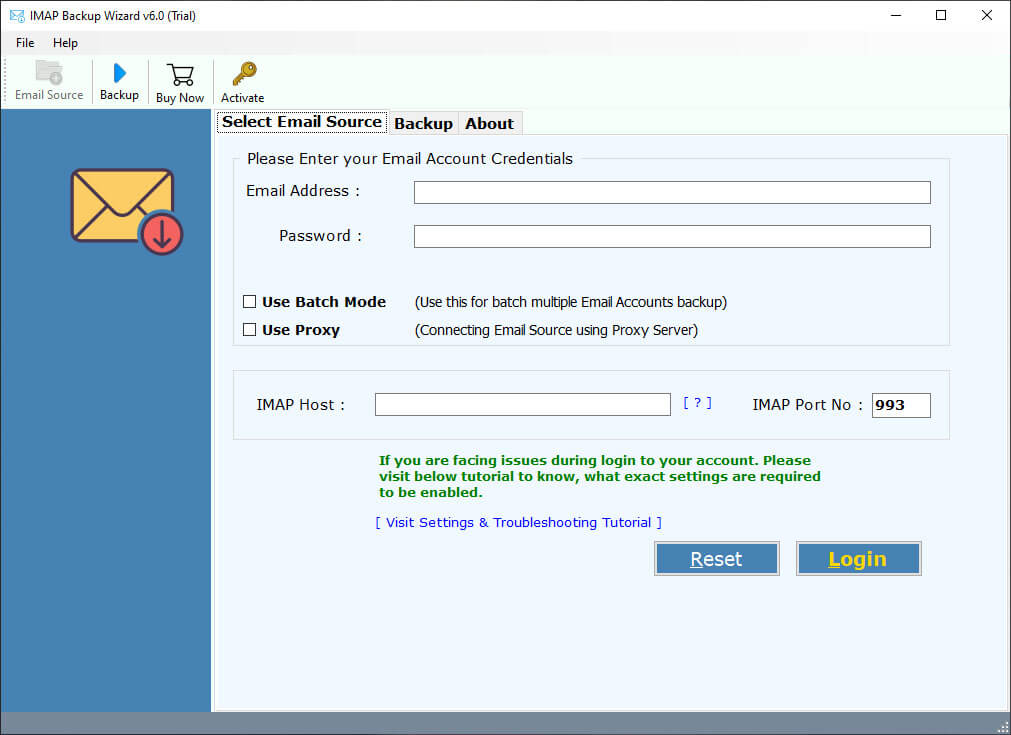 Choose the batch option if you want to migrate multiple IMAP accounts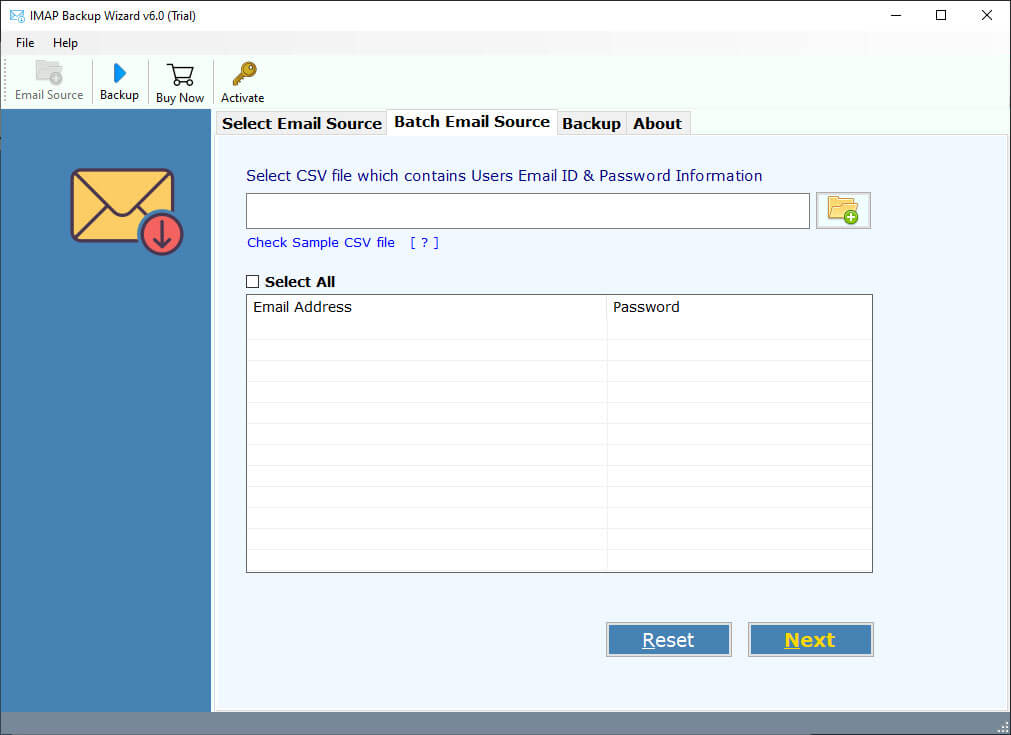 Enter your IMAP account credentials with all the IMAP details – IMAP Server and Port No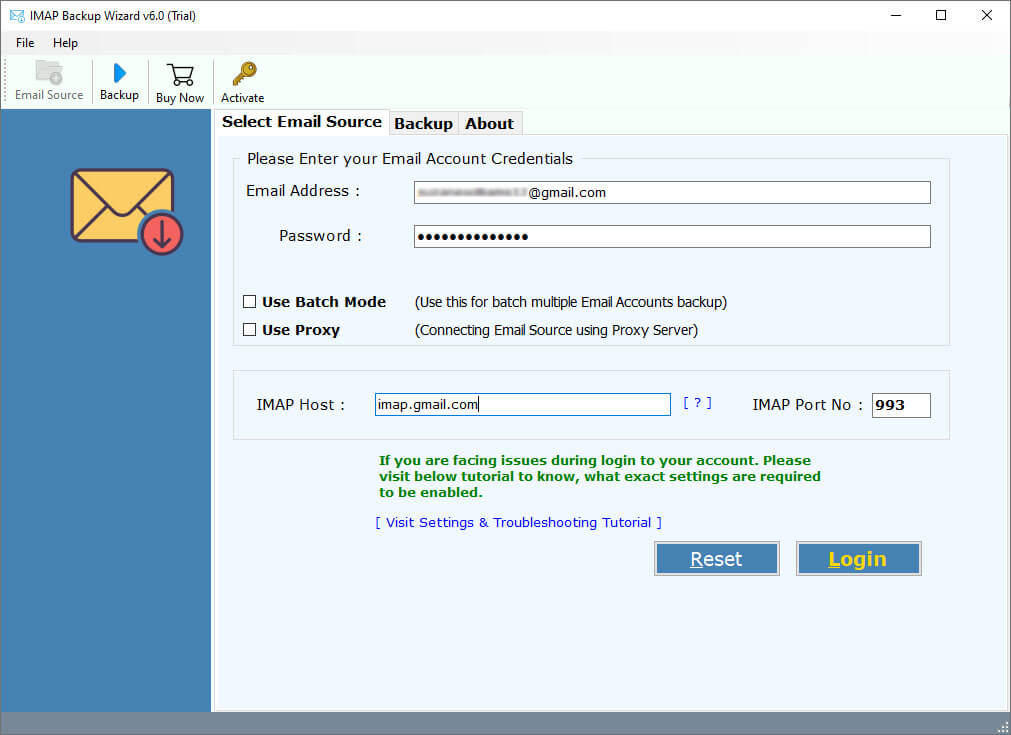 Select the IMAP folders for the IMAP Folder Migration process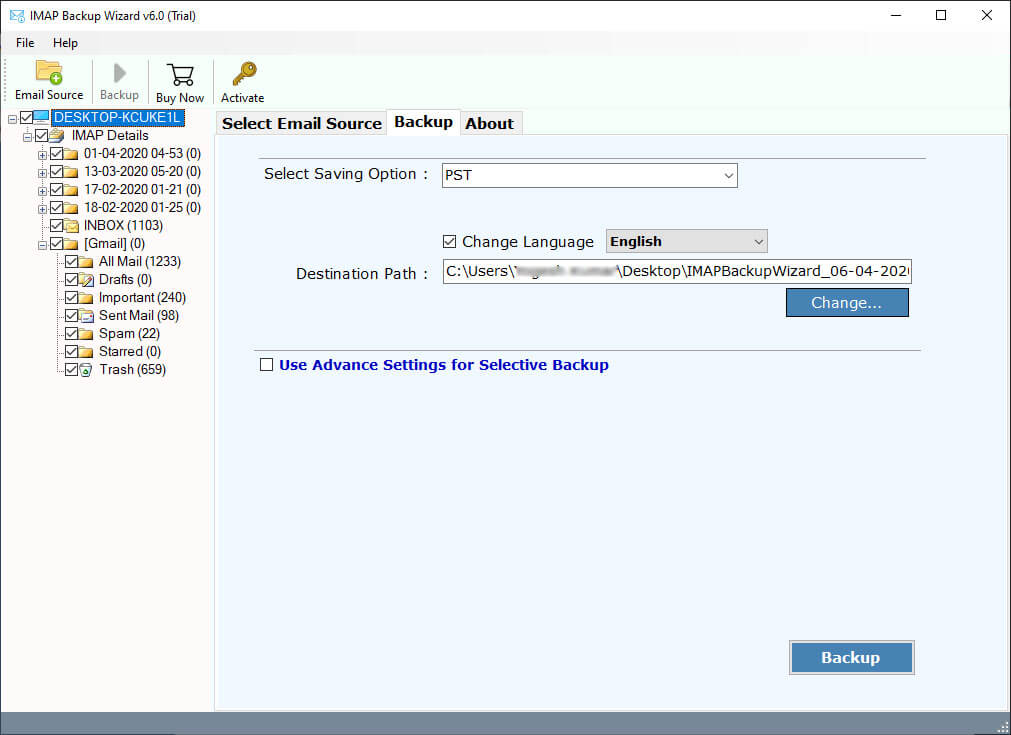 After that, choose the IMAP option in the list of file-saving options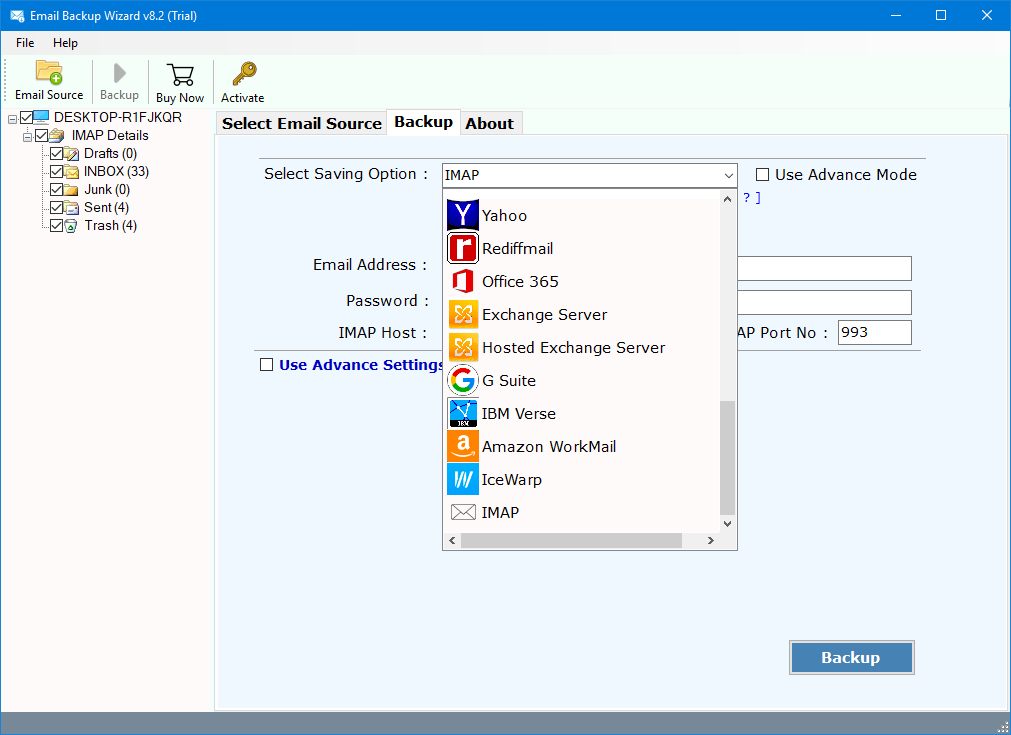 In the next window, you can choose the filter options for the selective email migration process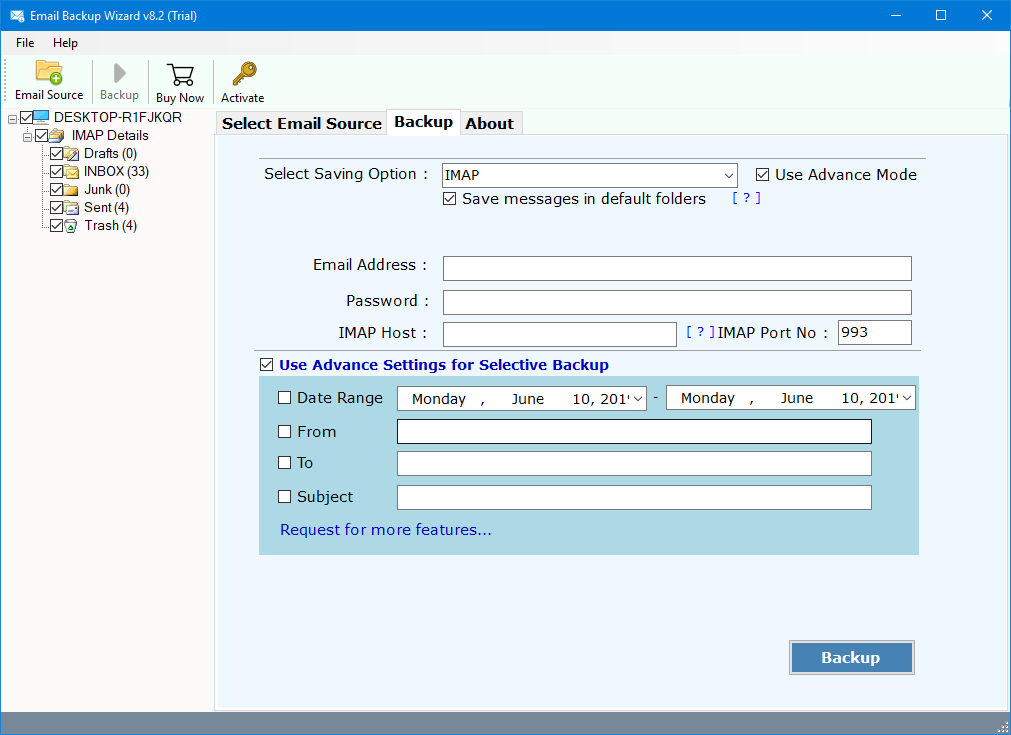 Enter the details of the destination IMAP account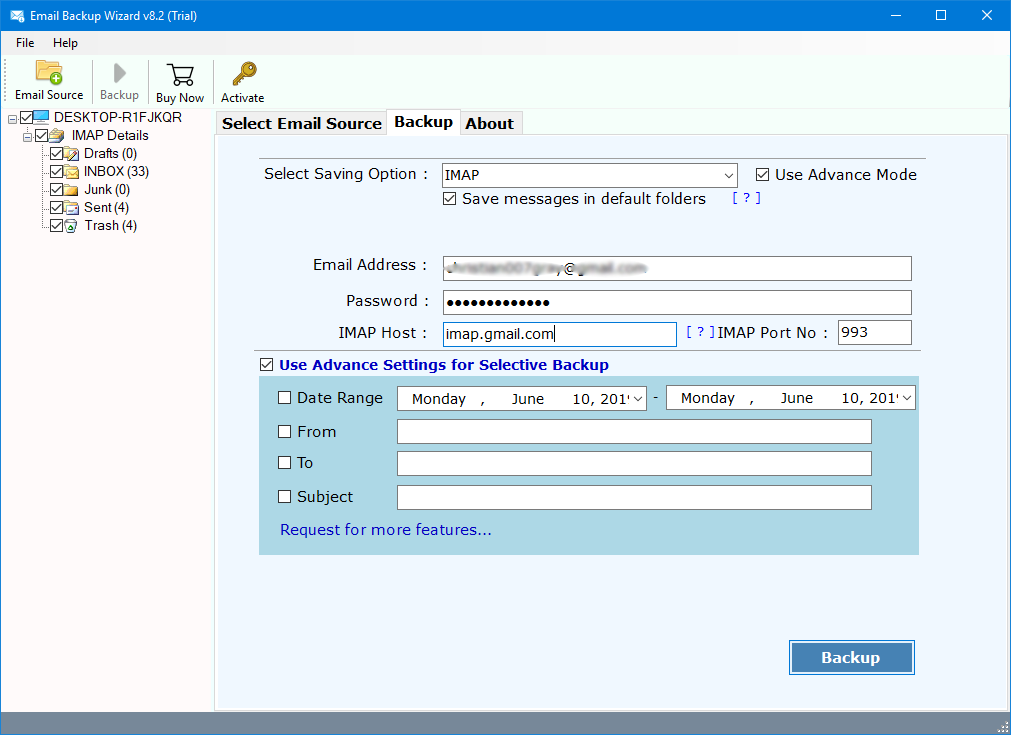 Click the Backup button to migrate IMAP to an IMAP account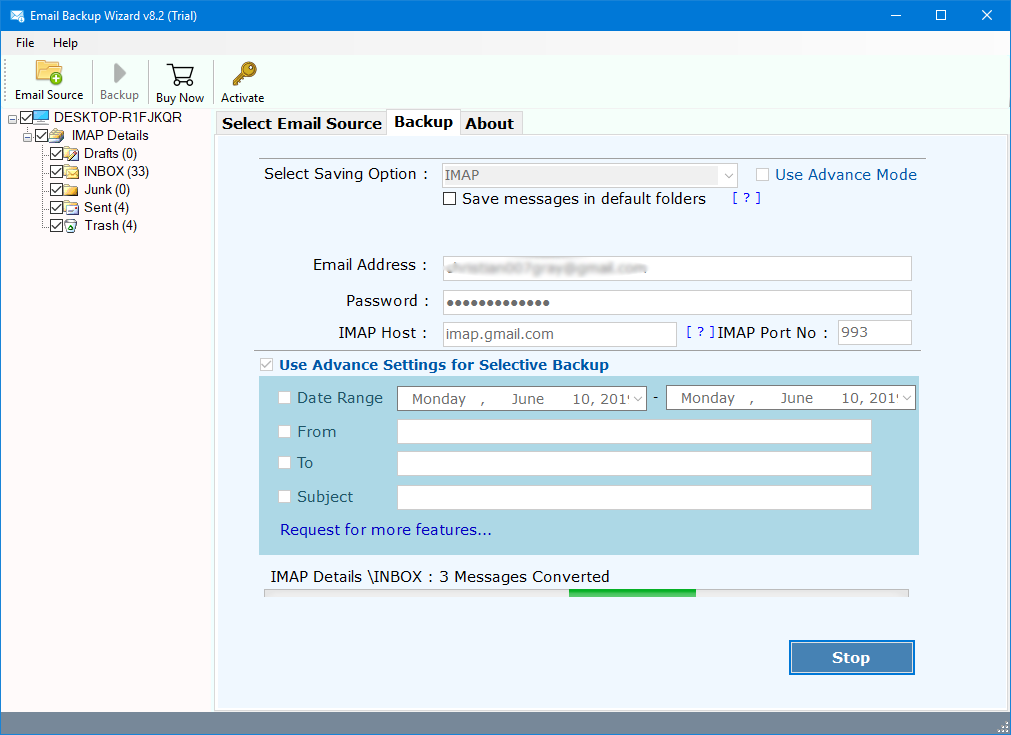 A message box indicating the successful completion of the process appears. Click the OK button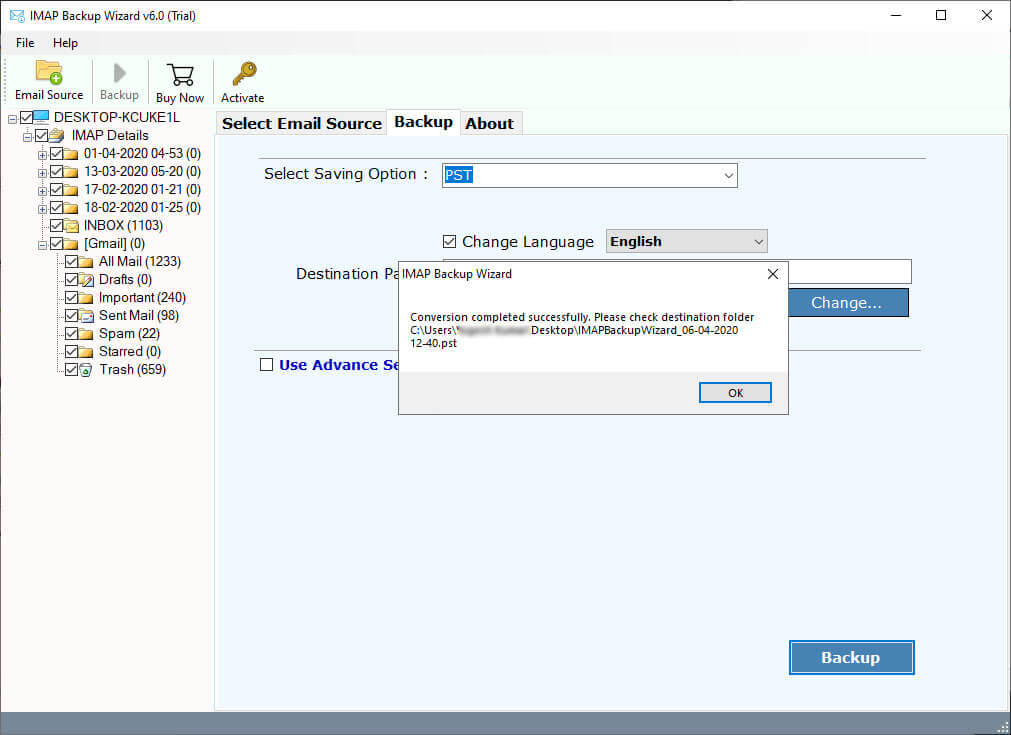 Advanced Features & Benefits for IMAP to IMAP Migration
Filter Option for Selective Migration:
This application comes with multiple filter options for selective IMAP Mailbox migration. Users can easily use this tool for migrating emails from the IMAP server by date, subject, and many other criteria.
Selective IMAP Folder Migration:
After logging in with your IMAP credentials, the software will load the complete folder tree structure. Here, you can easily choose the required folders and sub-folders in the list. Only these folders will be migrated to the other IMAP account.
Maintain Original Folder Structure:
RecoveryTools IMAP to IMAP Migration solution keeps the source folder structure intact with the destination location or destination IMAP account. All the folders are migrated to the same destination folders without any changes.
Keep Original Message Metadata:
Every email has unique metadata. During the migration process, the software preserves the integrity of all the email properties. You will get all the message headers with attachments, addresses, date & time, etc., as in the original source.
No Email Application Dependency:
It is a completely independent solution that only requires Internet connectivity during the IMAP to IMAP Migration process. The software works without any email application support.
Migrate Huge Number of IMAP Accounts:
Another advanced option available for this application is batch migration. This option allows you to migrate multiple IMAP accounts at once. You just need to provide all IMAP account details in a CSV file.
Support All Popular IMAP Servers:
It is compatible with all the IMAP Servers in the world such as Gmail, Office 365.com, Yahoo Mail, AOL.com, Outlook.com, AT&T.com, BT Mail, T-Online, Mail.com, Zoho Mail, Verizon Mail, 1&1 Mail, etc.
General Asked Queries
I have many important documents in my company email account that I can access only by IMAP settings. I want to migrate all IMAP emails to my Google account. Is this software safe to use?
Yes, RecoveryTools IMAP to IMAP Migration toolkit is a 100% secure and reliable solution. It was tested by many professional users and organizations. So, it is a completely secure user interface panel that never stores your personal information in its interface and database.
My IMAP inbox has many important attachments and documents. During the IMAP to IMAP Migration process, does the software keep them safe?
Yes, our solution is developed with all the latest programming algorithms, which keep saving all your data including attachments during the migration process.
Does the software work on my latest Windows Server 2019 machine?
Yes, the software supports all the latest operating systems including Windows Server 2019 edition.
Does the software migrate AOL.com emails to Outlook.com accounts?
Yes, you can use it for the AOL.com to Outlook.com migration process.
Can I Install this Application on my Mac Computer?
One can easily install this application on Mac and Windows computers. The tool supports all Windows & Server machines such as Windows 10, Windows 8.1, Windows 8, Windows 7, Windows Server 2019, Windows Server 2016, etc, as well as all Mac OS X editions of operating systems.
Conclusion
Here, in this article, we have explained all the possible solutions to migrate emails from IMAP to IMAP accounts. This process is applicable to all users who want to transfer their emails between two IMAP online accounts. RecoveryTools IMAP to IMAP migration gives many facilities including a selective migration process. So, try the demo edition of this application before investing money in it. For more information, you can also contact us via chat or email process.