How to Save Gmail Emails to External Hard Drive? – Solutions
This article discusses multiple ways to save Gmail emails to Hard Drive. A lot of queries we had received regarding the same and In fact, a lot of solutions present on the Internet but still users are facing a lot of issues. No need to worry, this blog will complete explain the entire solution to download multiple Gmail emails.
Gmail is a common webmail service used by all the users but there are many situations that arise when users think to move to another platform because of some security issues. Many times, users think that it is better to save all emails to a Hard drive rather than move them to somewhere else.
Saving the data will be better as it is possible for users to easily grab the information if they are facing any kind of issues in their main account.  Also, all mailbox items are stored on Gmail, users face a variety of issues, such as sharing mailbox items, accessing offline, or saving for future use.
Moreover, Gmail does not have a specific feature that helps to download Gmail emails to Hard Drive directly, so we will give you a perfect and automated approach to carry out the data as soon as possible. Just stay with us till the end, and understand multiple approaches.
Why Do We Need to Save Gmail Emails to Hard Drive?
As we all know, a Gmail account is very useful these days, so a large number of users have important information on the Google Webmail Server. In addition, many things seem to happen that force users to occasionally save their emails.
Having all of your inboxes on your external Hard Drive helps users easily access all of their inboxes, even when you're offline. Anyone can also easily share their inbox with their colleagues or partners and transfer information.
There are several reasons why a user wants to download all Gmail emails. A user may be migrating from one account to another account and need to move mailboxes. It is also possible that the user wants a local backup of mailbox items for legal or security reasons.
Free Way to Download Gmail Emails to Hard Drive
Gmail directly provides an option for a user to save multiple Gmail emails to an external hard drive cloud to local storage as a PDF file. Just follow these few steps:
 Open your Gmail Account & go to the location of the desired email. Click on the required email to open it in your system.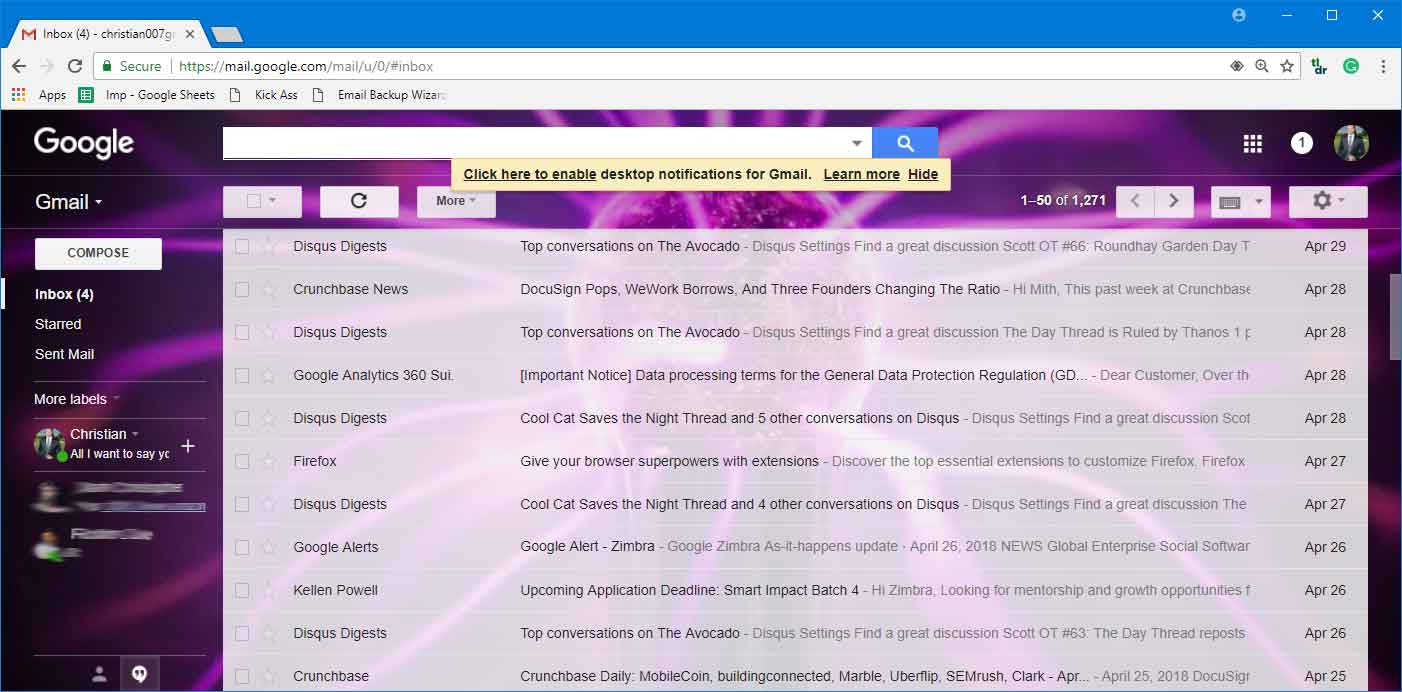 Click on the drop-down arrow from the Right side and then click on the Print button.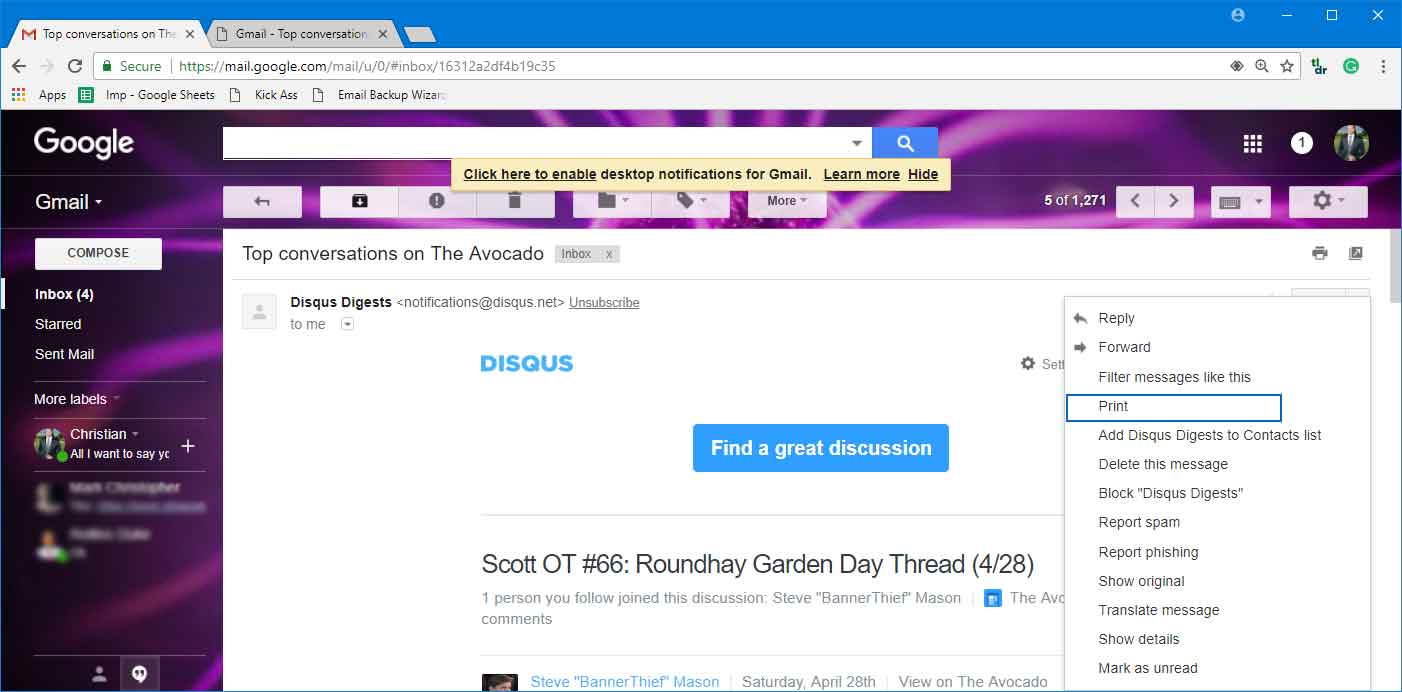 A print window will appear for you, just set up the options and then click on the Save button.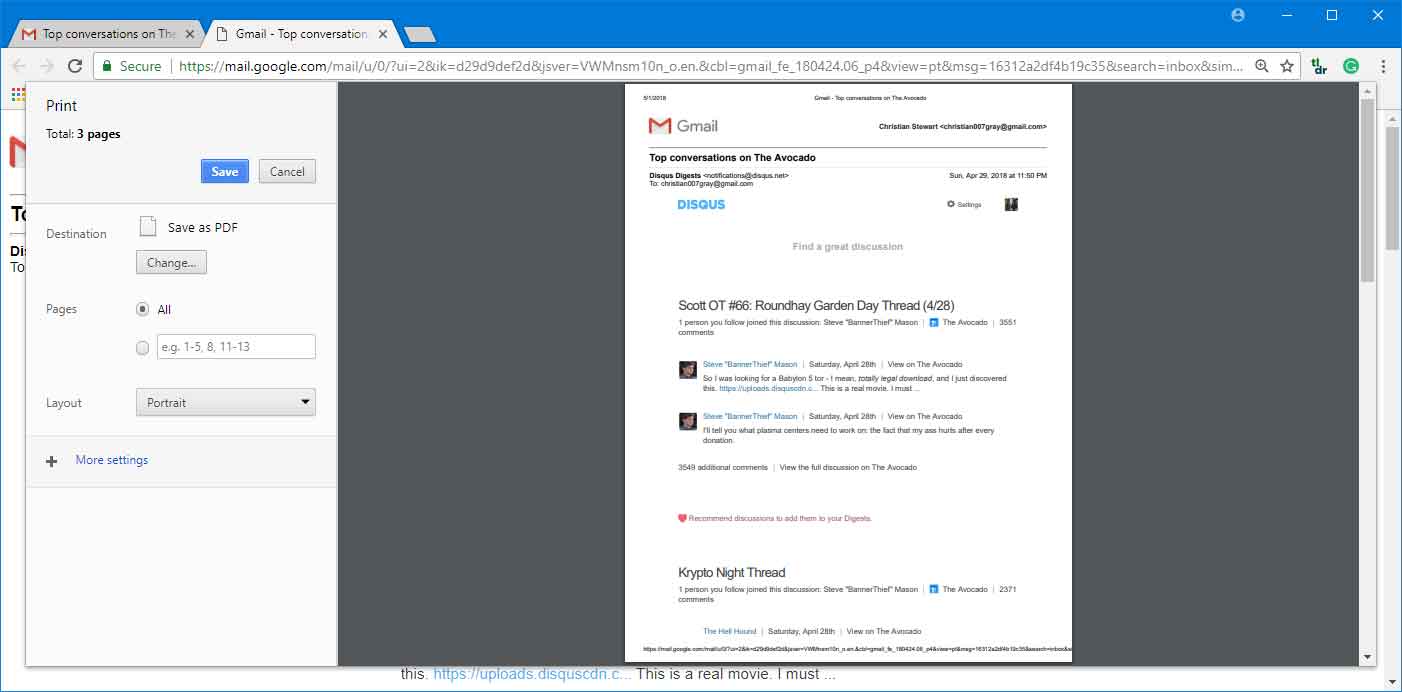 It will ask users to set up more options while saving the emails as PDF files.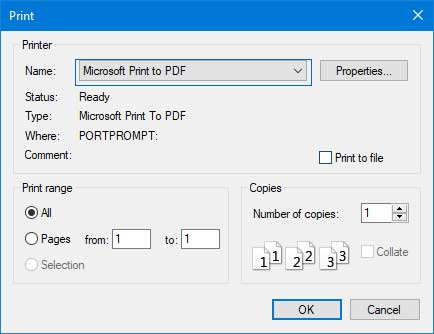 In the end, choose the location where you want to save the emails as PDF files. You can also set up the resultant PDF file according to your desires. After all, is set up properly, Click on the Save button.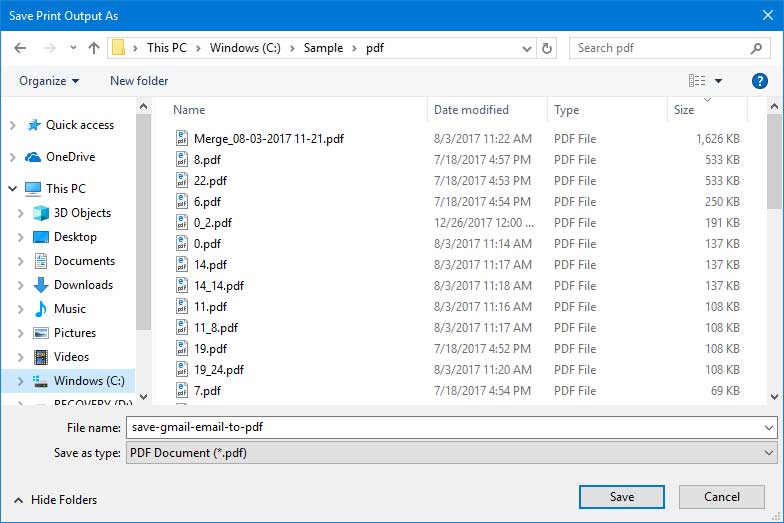 Also Read: Print All Gmail Emails
Limitations of Free Method:
By following the above few steps one can easily save all Gmail emails to a Hard Drive completely free of cost. But, this method is suitable only to save a single email at once. If you have 100 emails, then you need to repeat all these steps 100 times. But, if in case you need to save all emails at once, the only possible way is to use a professional solution.
One more limitation is that you can only download emails into PDF, and if you use a professional approach, then you can save them in multiple formats.
Save Gmail Emails to External Hard Drive – Expert's Solution
One such powerful application is the RecoveryTools Gmail Backup Tool. The utility provides a direct way to download all Gmail emails within a few seconds. Also, it provides an easy-to-use GUI that can be operated by all internet users whether they are from technical or non-technical backgrounds. Users can easily save the entire data with maintaining the actual original structure and without any file size limitations. The software supports 20+ formats and users also save multiple Gmail emails to other formats and backup emails on email platforms. Multiple formats such as Gmail emails to PDF, Gmail emails to PST, Gmail to EML, Gmail to HTML, Gmail to Outlook, Gmail to Office 365, and others.
Just download the mentioned utility for free of cost to download Gmail emails to Hard Drive. Use the software on both the Windows as well as Mac OS systems.
Steps to Download Gmail Emails to Hard Drive
Run the mentioned utility in your existing system and continue with the process.
Enter the correct Gmail email credentials to log in to your account and it will load the entire data.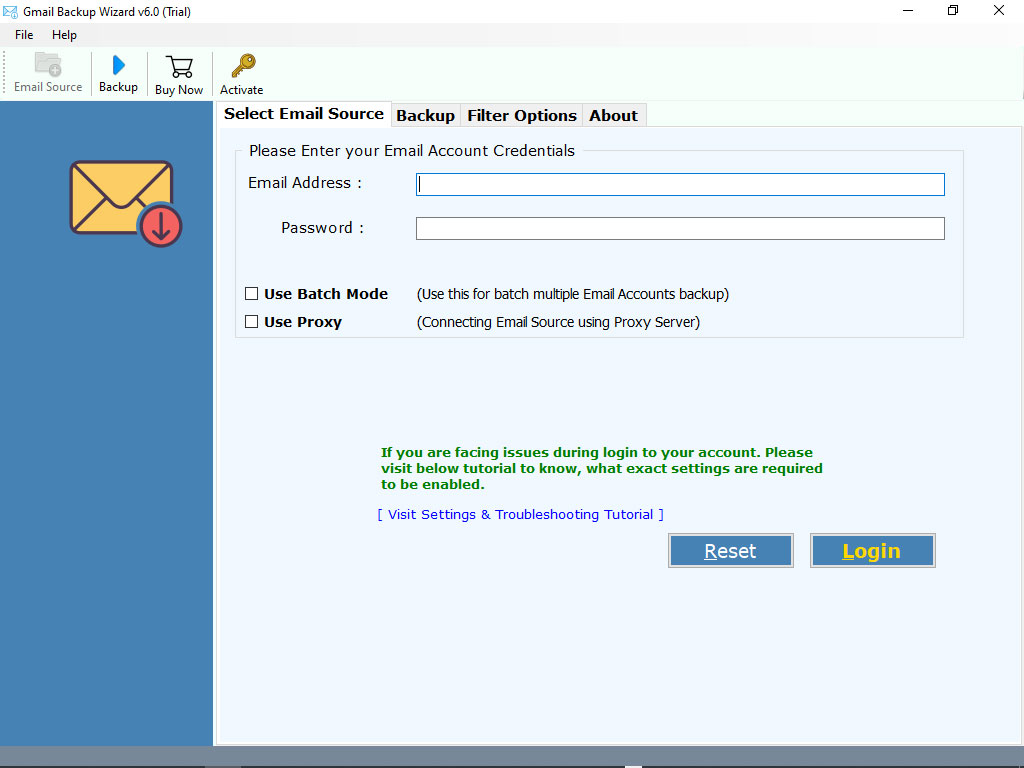 Select the required number of files or folders that you want to save into hard drive.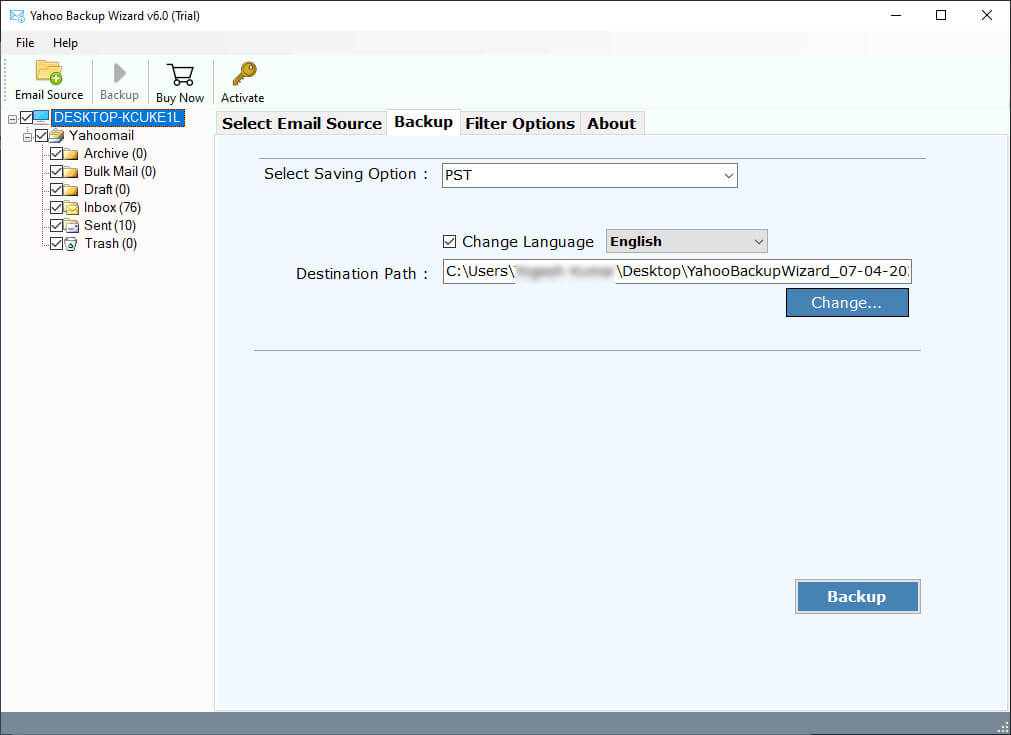 Choose the File Saving Option in which you want to save your data. (Better to choose PDF as it is more portable)
Enter the destination location where you want to save and click on backup.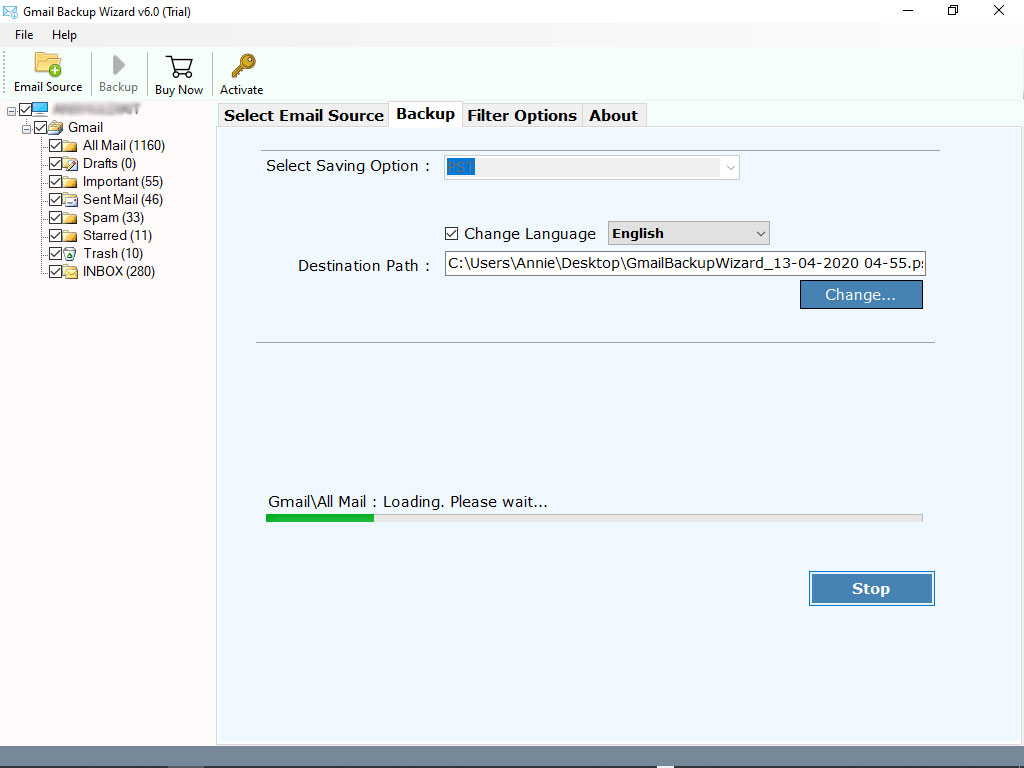 After a couple of minutes, you can be able to see the successful message on the screen.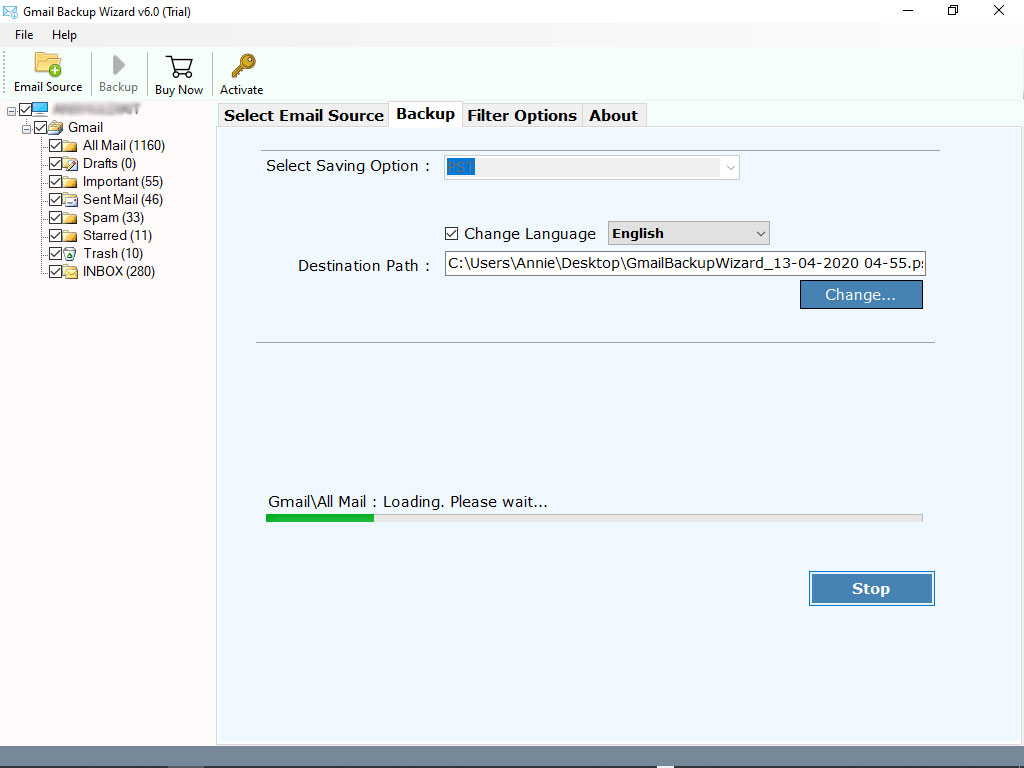 Note: If you are not able to login with your Gmail account, then you need to enable IMAP option in Gmail, and make use of App Password. Just follow the mentioned infographics and video to troubleshoot error, and save Gmail emails to Hard Drive.
For App Password:
Also Read: How to Download Google Email Account

How to Save Gmail Emails to Hard Drive Instantly?

Run the Gmail Backup tool in the system.
Configure your Gmail account.
Select the required emails from there.
Choose the required saving option. 
Browse the Hard drive destination location.
Get the downloaded Gmail emails. 
In Conclusion
We had discussed both the manual as well as the professional solution to save Gmail emails to Hard Drive. It depends on you to continue with the way that meets according to your convenience. However, if you have only a limited number of emails, then you can continue to choose the freeway. But having the bulk of emails, it is better to choose the automated solution to save all Gmail emails to Hard Drive. You can also continue with the Free Trial Version to download the first 25 emails from each folder at once. And, once you get satisfied, you can anytime move forward with the premium version.