How to Convert MBOX Emails to HTML or Web-Page Format ?
Karen Chard
~ Modified: 16-06-2022 ~ Mac MBOX ~ 5 Minutes Reading
Overview: Are you one of those who want to convert MBOX to HTML format ? Or looking for a solution to convert Mac MBOX to Web Page format ? If your answer is YES! This article shows you how to convert MBOX emails to HTML format in batch. For this, we will use the best MBOX to HTML Converter for Mac and Windows. So, stay with us.
A file with a *.mbox extension is one of the oldest email storage formats in the world. It can hold all your email messages with attachments in ASCII code format. MBOX files include many details such as email message date & time, email addresses, email meta-data, etc.
Unlike MBOX files, HTML is a web-page format used to save web-page information on local computers. You can easily open these HTML files with any web browser application.
However, you can't open MBOX file emails with any text editor application. That's why a user needs a proper solution that converts MBOX to HTML format.
"Hi! I have many MBOX files in my machine which I want to change in a webpage format. So, I am looking for a solution to convert MBOX to HTML files. Can you please suggest to me some solution for Mac & Windows OS ? Also, the number of files I have is more than 300. Please suggest some MBOX to HTML converter for bulk conversion."
Recently, our support team received the above-mentioned query for how to export MBOX files to HTML on a Mac machine. Do you want to know how to convert MBOX to HTML format ? If yes, read the following blog and find an appropriate solution for MBOX to HTML Mac conversion.
A Professional Solution – MBOX to HTML Converter
There are a number of solutions available for Windows and Mac operating systems for converting MBOX to HTML format. But RecoveryTools MBOX Migrator for Mac & Windows is one of the best solutions in the market. It has a very simple user interface and can be installed on all versions of Mac & Windows OS. So, let us discuss in detail about this solution. Firstly, download the software on your computers.
Download from Here:
Download for Windows Download for Mac
Note: This is a trial edition for exporting few MBOX emails to HTML format. For complete MBOX email conversion, you need to purchase the software key.
Steps to Convert MBOX to Web-Page Format
Launch the software on your machine.
Select MBOX files with dual selection options.
Choose HTML option in file saving options.
Set destination location path to save resultant data.
Click on the next to convert MBOX to HTML format.
How to Convert MBOX to HTML  in Batch – Complete Process
Follow the steps given below to change MBOX files to HTML in Mac:
Firstly, download and install MBOX to HTML converter for Mac or Windows machine.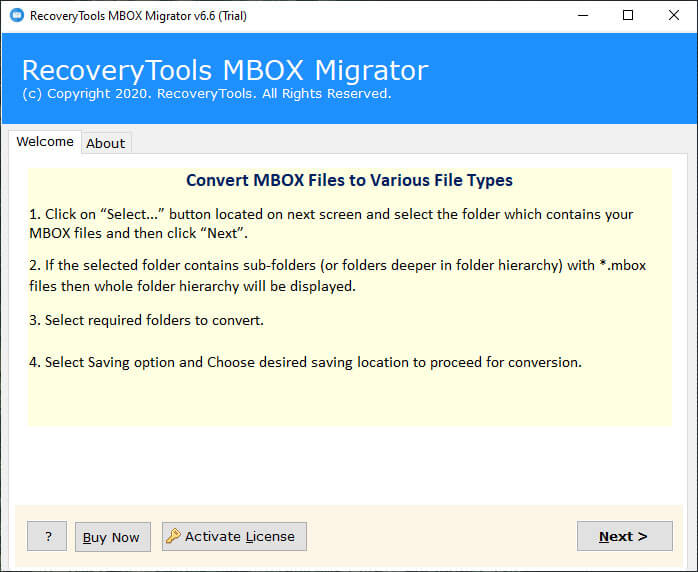 From Add File(s) or Add Folder(s) options, add the required mailbox items.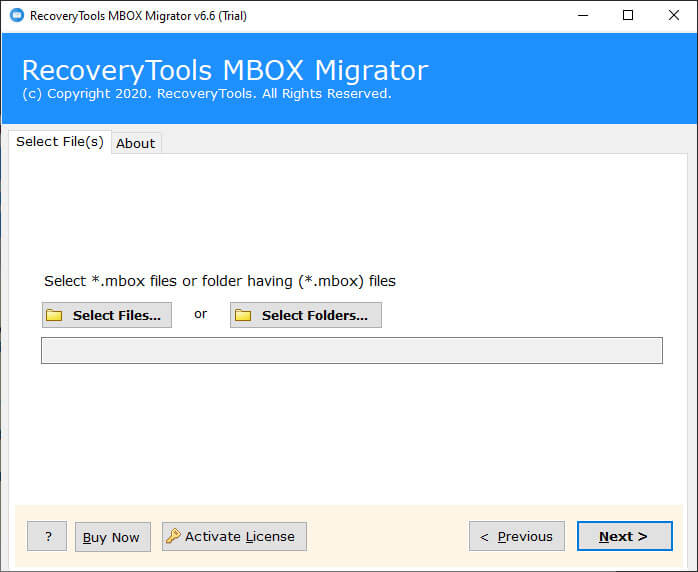 After that, choose from the added files to convert MBOX Files to HTML format.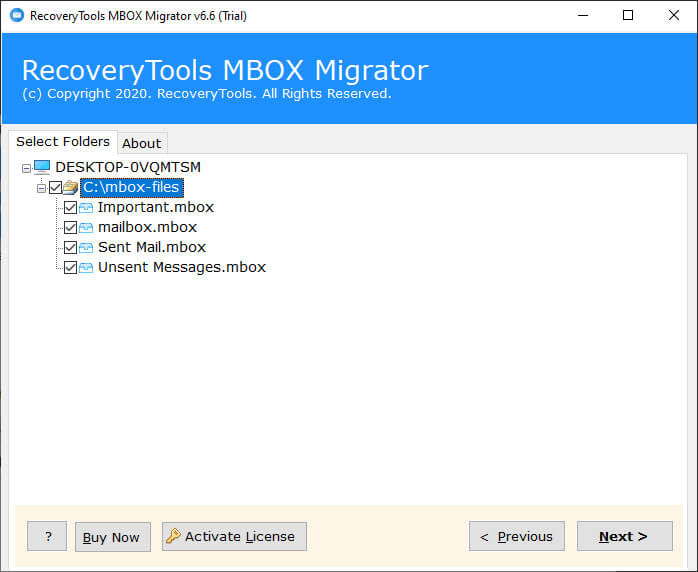 Now, Select Saving Option as HTML for MBOX to HTML conversion.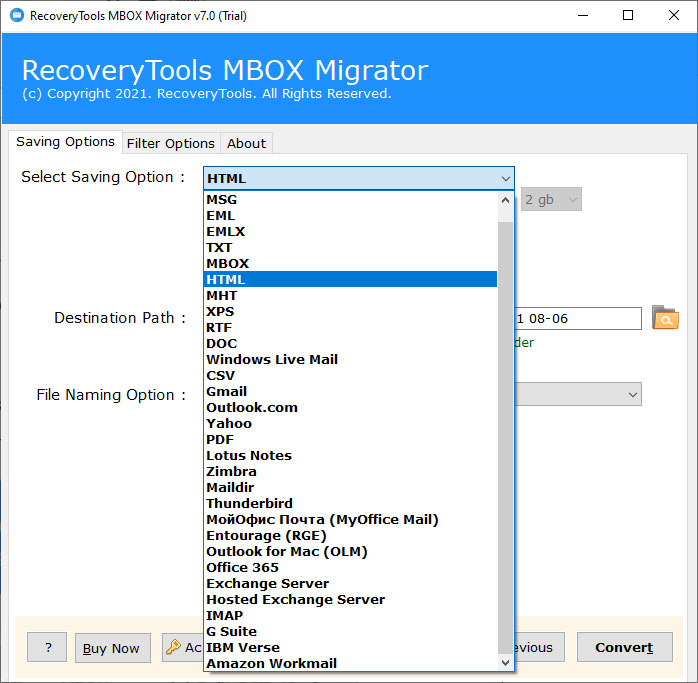 After that, Select destination path and File Naming Options as per need.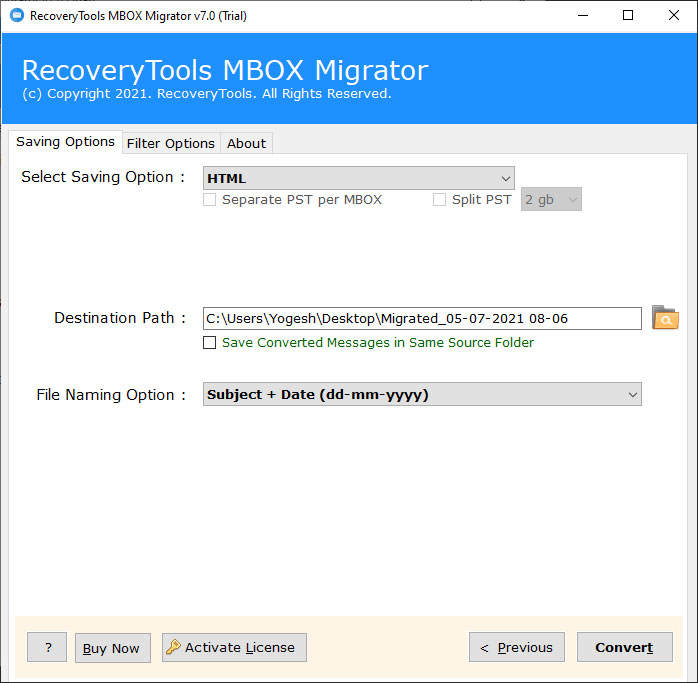 Also, you can choose the additional filter options easily.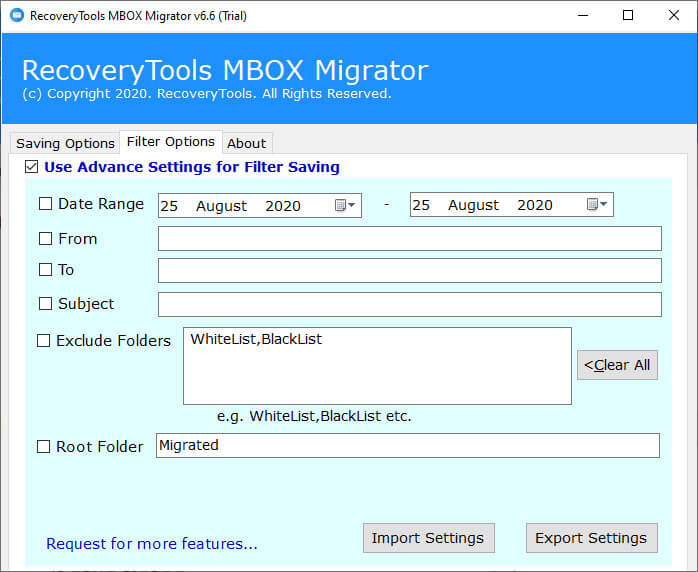 In the end, click on the Export button to convert MBOX to HTML format.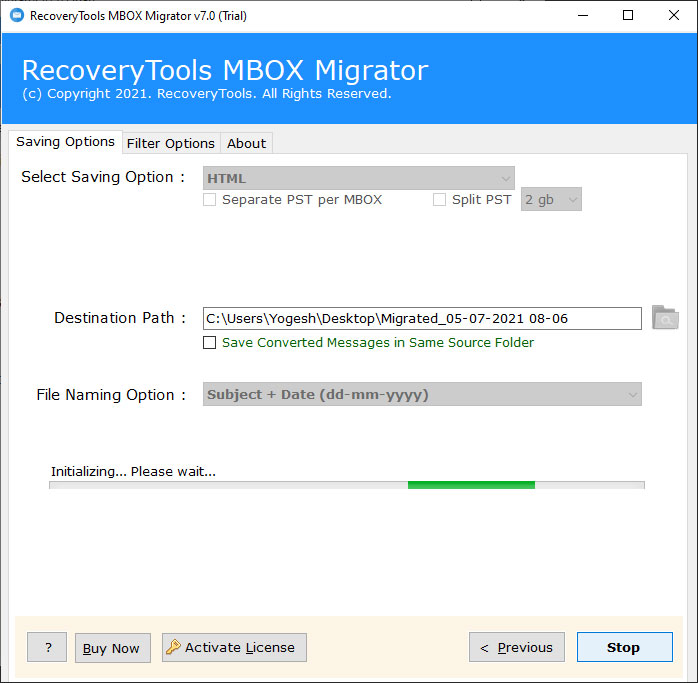 When the process is completed, press the ok button.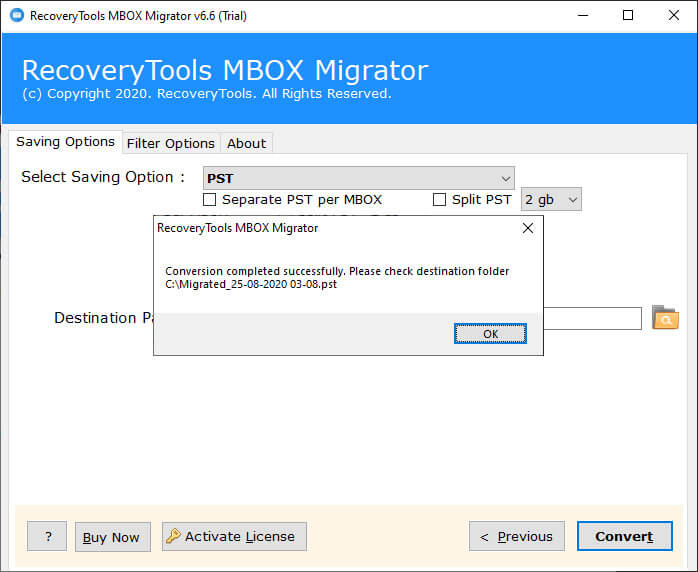 Soon the conversion will get completed. All the output HTML files will be stored at the chosen location.
MBOX to HTML Converter – Best Solution
The utility to export MBOX to HTML format is a simple and easy-to-understand software solution. Using this utility, you can export multiple mailbox items to the required HTML format. The utility is a completely Mac-based & Windows-Based solution. Also, it offers many useful features to make MBOX to HTML conversion smooth and quick.
There is a free demo version available for this utility. Using the trial version you can understand the working of the software. It allows converting only 25 items per folder. For unlimited conversion, you can go with the licensed version to export MBOX to HTML file.
Download from Here:
Download for Windows Download for Mac
MBOX to HTML Mac Conversion Tool – Important Features
1. Allows to choose the destination path: With the utility to change MBOX to HTML Mac, you can choose the destination path for saving output HTML files at the required path.
2. Option to add multiple files: The MBOX to HTML converter for Mac has two separate options for adding mailbox files. You can use the Add file (s) or Add folder(s) buttons to add the required MBOX files or folders.
3. 24 * 7 customer support: If you have problems converting MBOX to HTML on Mac, you can always contact our support team.
4. Allows batch migration: The tool for Mac computers allows batch migration. With this software, you can transfer any number of MBOX files to HTML Mac together.
5. Remove / Remove All Options: If you have added unwanted files/folders and want to remove them, you can choose the file and click the Remove button. If you want to remove all the added files, click the Remove All button.
6. Preserve folder structure: The Mac MBOX to HTML converter preserves the folder structure and original formatting while converting mailbox files on a Mac computer.
Summary
In the above write-up, we have given a stepwise solution to convert Mac MBOX to HTML webpage format. The utility used is a professional approach to perform this task. Also, it allows the bulk conversion of files. So, it is suggested to go with the above-mentioned solution for accurate and complete results.