How to Backup Liquid Web User Email Accounts Data ?
Karen Chard
~ Modified: 20-05-2022 ~ How To ~ 5 Minutes Reading
Are you using Liquid Web Hosting services to host your business website ? And want to backup your Liquidweb Business email account data ?
If Yes!, then read this article to know the complete process to backup Liquidweb Webmail account.
Well, many hosting services use cPanel based webmail services. But Liquid Web hosting services provide cPanel based webmail service as well as Liquidweb business email service.
There are many users who want to have storage space in their Liquidweb Webmail and Liquidweb Business account inbox – without deleting email! Recently, we received similar requests from our old client.
"Hello, I am using the company's official Liquidweb business email account to manage user mailboxes. I noticed that some users' inbox and storage space are almost full. We need to delete and clear liquid web user email accounts. But users want to preserve email accounts data for future use before removing emails from the server. Does RecoveryTools software help me in this case ?"
— Customer
Is it possible ?
The answer is Yes! – You can clean the liquid web email account storage space – without deleting your email. Know the best solution for the queries related to backup Liquidweb Webmail emails. Let us simplify your email backup requirements.
Liquidweb Email Backup Tool
Our motivation in writing this article is to help the customers who want to preserve Liquidweb user accounts emails. Because email is a very important part of our daily routine. That's why no one wants to lose it.
RecoveryTools Liquid Web Email backup toolkit provides simple options to archive Liquidweb business emails easily. The software offers several options including selective backup, selective folder backup, migration of Liquidweb email to other webmail, etc.
Instant Solution:
An interesting solution, especially for entrepreneurs, businesses, or individuals to backup Liquid Web email accounts before deleting mailbox emails – RecoveryTools IMAP Backup Tool. which is a powerful toolkit that provides 25 + Liquidweb Backup / Migration / Conversion options.
In Which Saving Options You Can Backup Liquid Web Mailbox Data
Email Backup with File Format Options: – The toolkit gives multiple file format options such as PST, EML, MSG, EMLX, MBOX, Zip, CSV.
Import Data to Email Applications: – The software allows you to import Liquidweb Webmail emails to Thunderbird, Outlook, Windows Live Mail, Zimbra, Lotus Notes, Mac Mail, Apple Mail, etc.
Archive Emails as Document Format: – The tool provides several document formats such as HTML, PDF, MHT, RTF, XPS, DOC.
Migrate Liquid Web Emails: – You can also use this application to Migrate Liquidweb Webmail emails to other platforms such as Gmail, Yahoo, Office 365, G Suite, Outlook.com, IBM Verse, Amazon WorkMail, IceWarp & IMAP accounts.
Steps to Backup Liquidweb Email Account Data Locally
Step-1. First of all, download and install this application on your computer. Run it and understand the working steps of this application.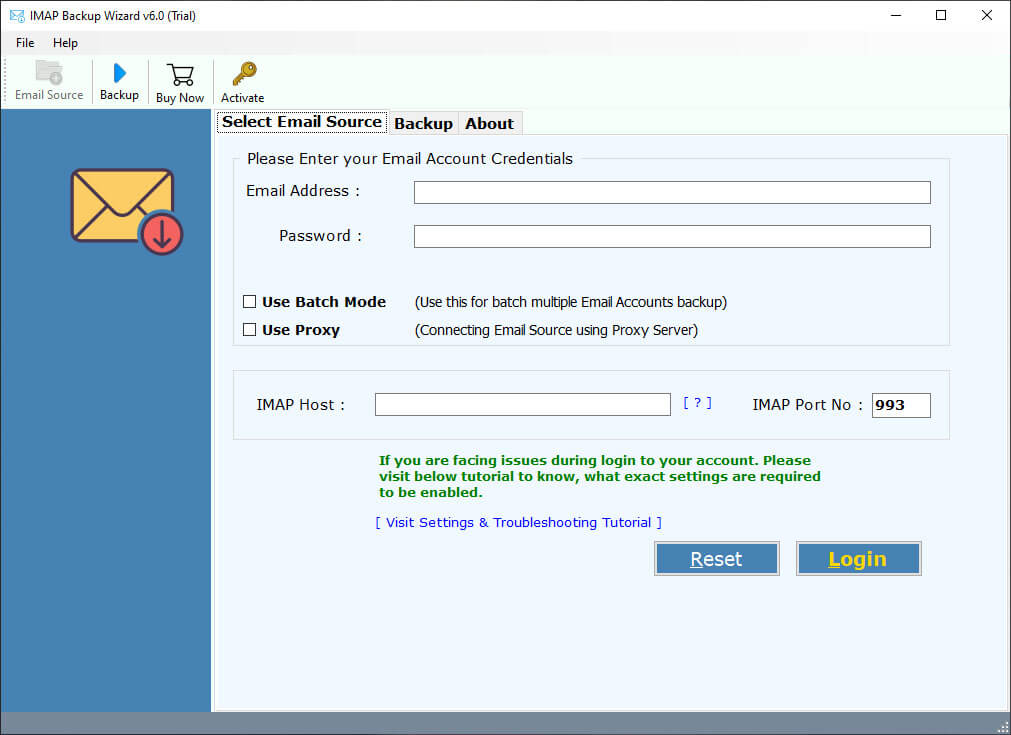 Note: – You can enable the batch mode to archive multiple Liquidweb email accounts.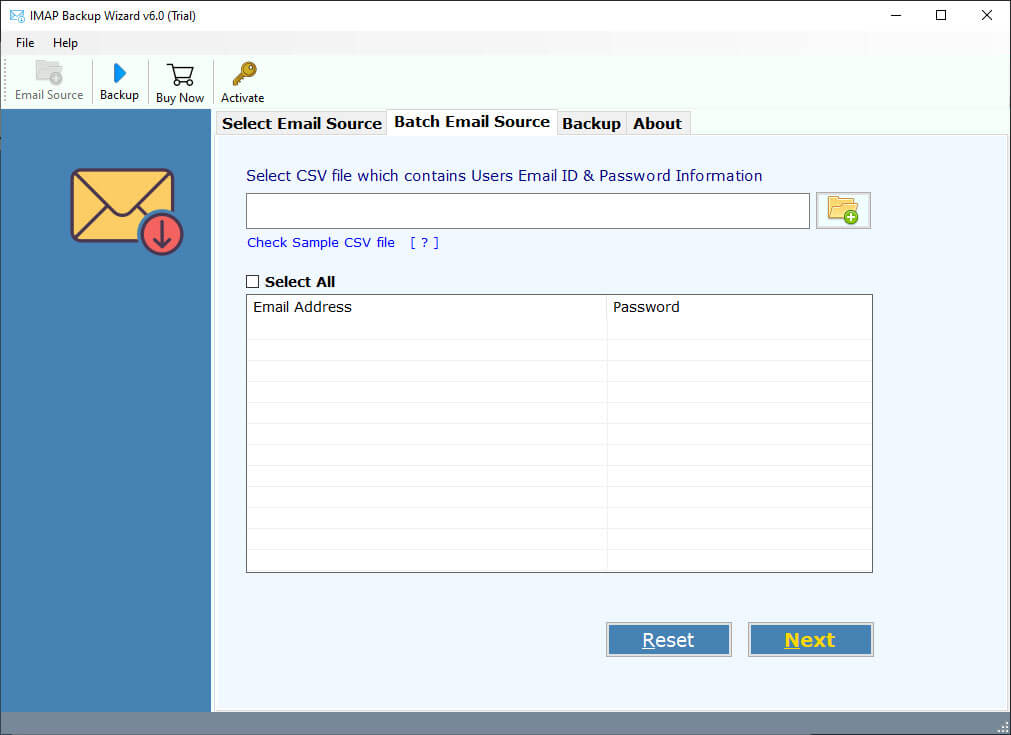 Step-2. Enter your Liquid Web user account credentials with IMAP Settings.
Liquid Web IMAP Settings
User Name: – Enter your email address.
Password: – Enter your email account password.
IMAP Server Address: – host.yourdomainname.com
Port No.: – 993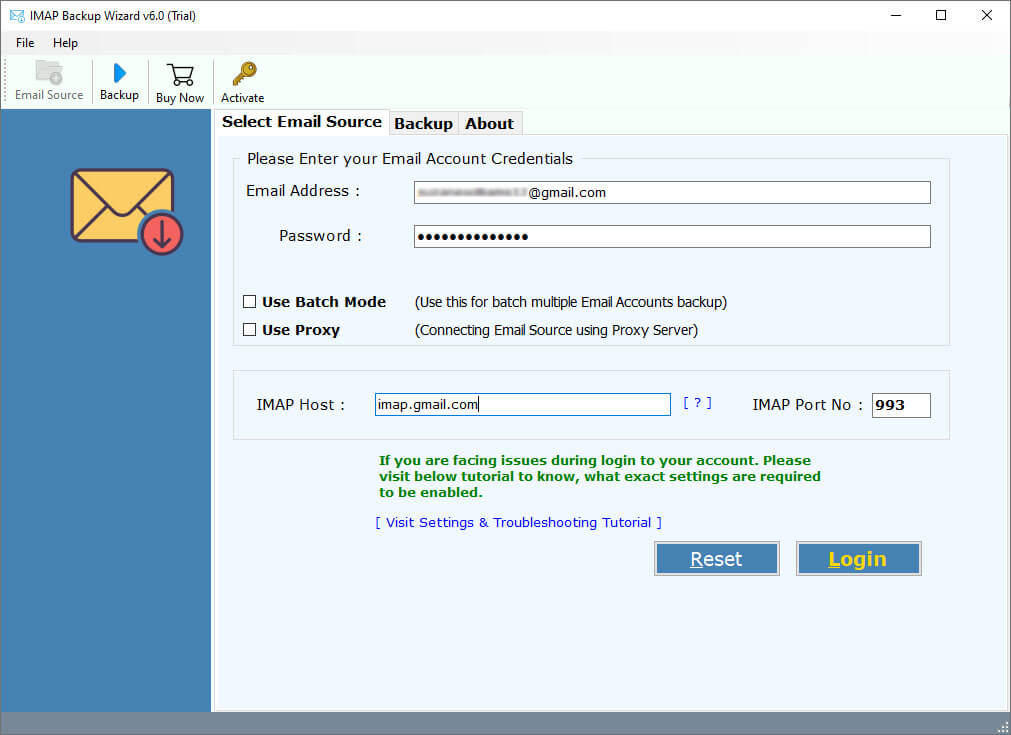 Step-3. Select the necessary email folders from the list that you want to download.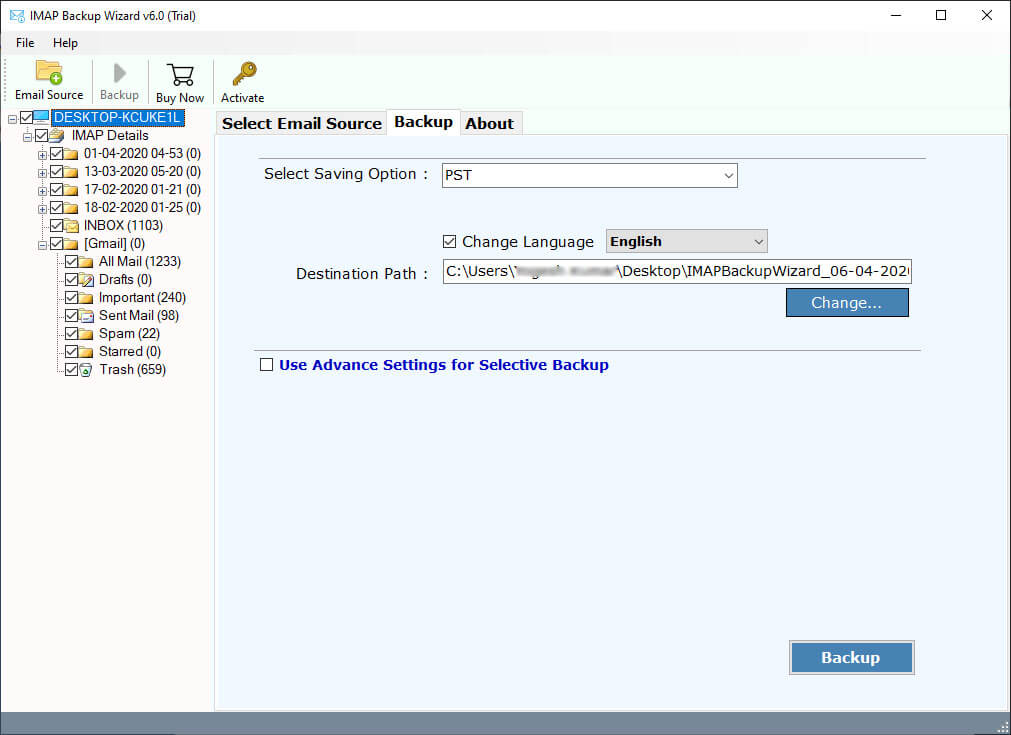 Step-4. Choose the required file saving option for migration / conversion / or backup Liquidweb email accounts.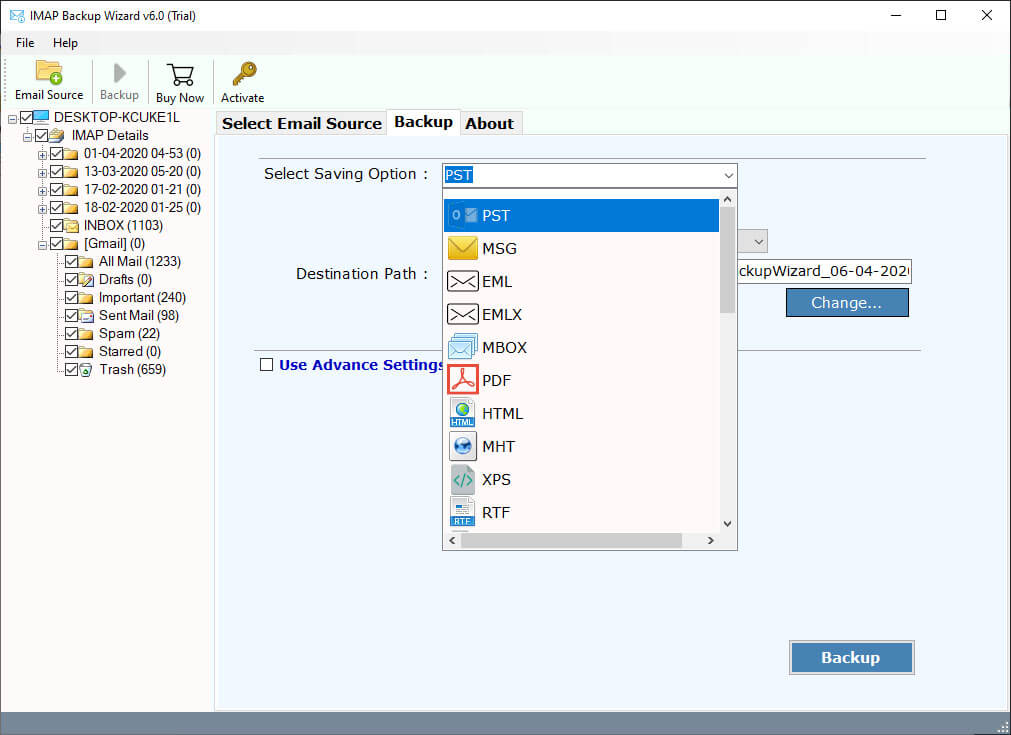 Step-5. Choose the filter option if you want to backup only required Liquidweb emails.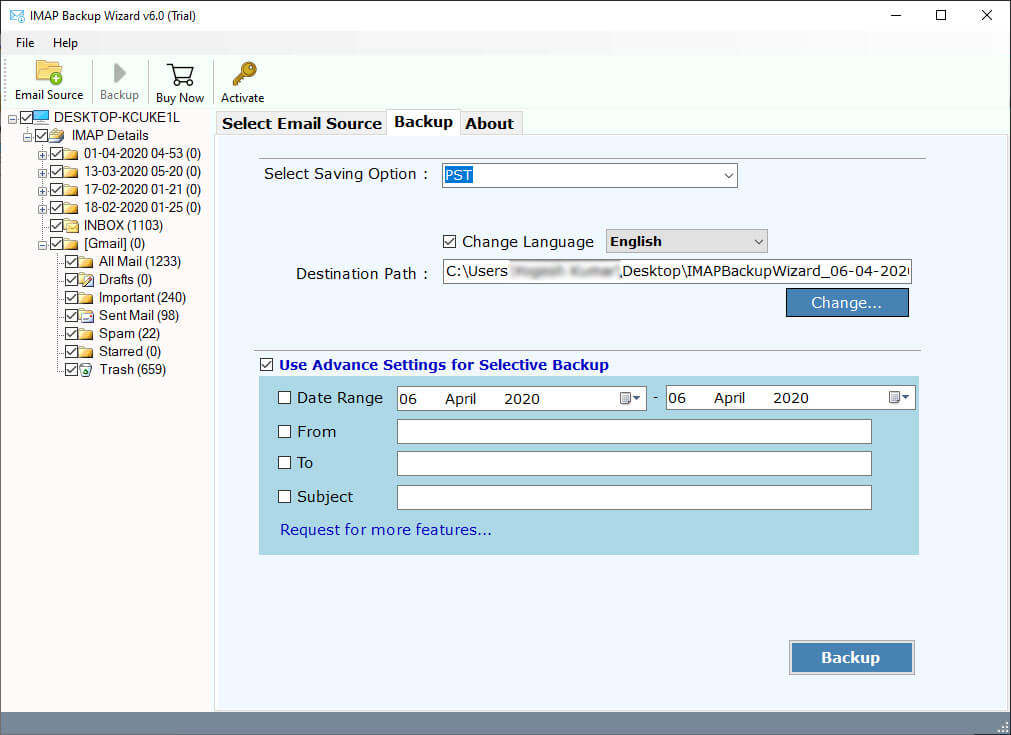 Step-6. Select the resultant location if you selected file formats, or enter your webmail account credentials.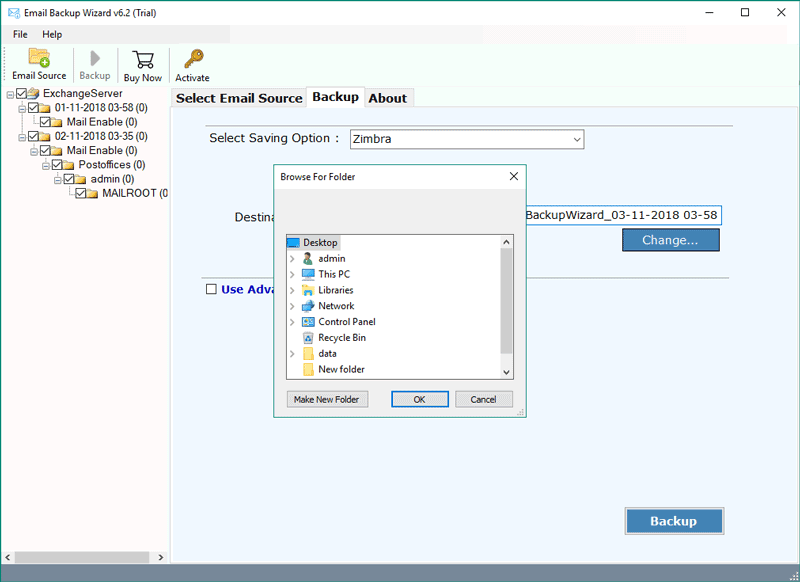 Step-7. Then, click on the next button to download emails from Liquidweb Email account.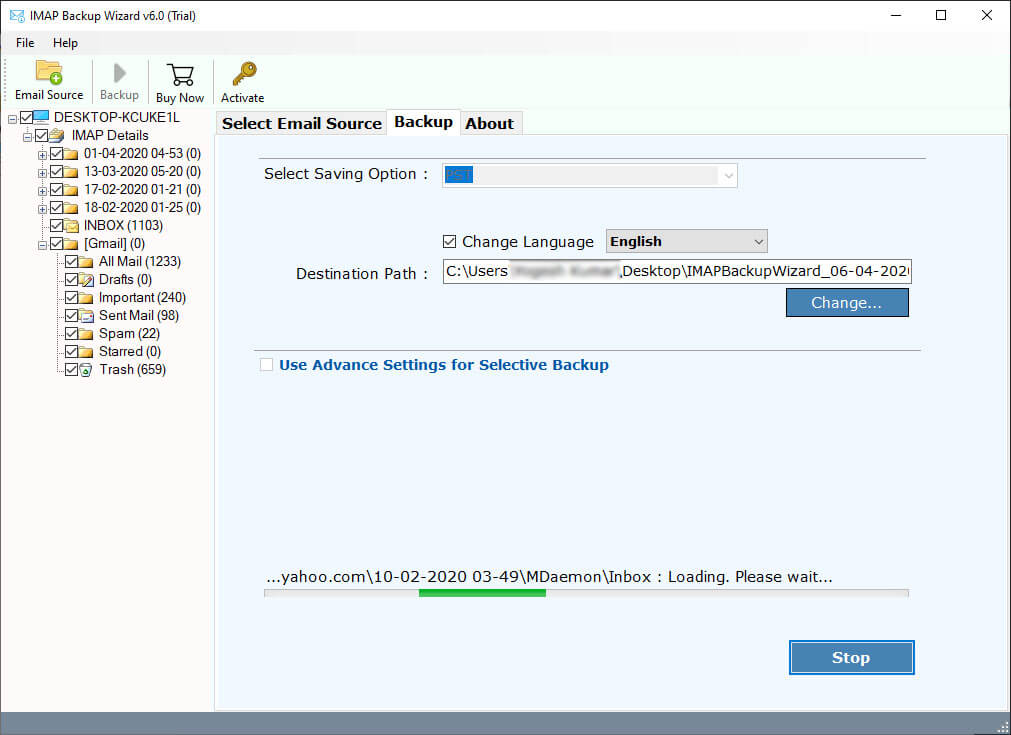 Liquid Web Backup Tool – Features & Benefits
Backup Multiple Liquidweb Email Accounts: – You can also use this application to backup multiple user mailboxes at once. For this, first you need to create a CSV (sample file available) contains all your email account credentials. And then upload it on the software panel. But first, enable the batch migration mode.
Workable with Windows & Mac Editions: – The toolkit is available on both Mac and Windows editions. One can easily install this application on any edition of Microsoft Windows and Windows Server without any issues.
Maintain Email Folder Structure: – While backing up Liquidweb webmail account data, the software keeps your original email folder structure hierarchy. So, backup Liquid web email account data without any compromise.
Option to Backup Selective Emails: – This application gives you both options like backup selective emails and backup selective folders. You can easily choose the required email folders after provide your account credentials. Also, the software comes with many filter options that backup required emails by date range, subject, email address, etc.
Retain Original Email Formatting: – During the backup process, the software keeps all email properties and formatting such as email with attachments, images, subject, hyperlink, email addresses (to, cc, bcc, from) information, email formatting, etc.
Common FAQs
Can I install this application on Mac OS X editions ?
Yes, but you need to download the Mac edition with this button.

Is this application keep email properties during the process ?
Yes, the software will keep all the properties after complete the process.
I come from a non-technical background, is this process complicated for me ?
No, first the software gives a simple and easy step by step process to backup Liquidweb email account. In fact, a novice user can easily understand the process without any problems. But if you have any issues, contact us freely, we will give you proper guidance.
Conclusion
RecoveryTools software always helps the users who want to backup, convert or migrate their emails, contacts, calendars, etc. Liquidweb email backup tool did a great job and provides a simple solution to backup emails easily. By using this solution, you can easily share your emails with multiple platforms without any problem.
Also, you can take the help of our technical team if you face any problems while using this app.